You have probably noticed many different stands and docks available if you have an iPhone. While these things are lovely, purchasing them from online stores might be overly expensive. If you want to save a lot of money, you should consider making your own iPhone dock or stand. There are many different ways that this can be done. You will find 24 DIY iPhone Docks And Stands Ideas in the list below. The best part is that many of these DIY projects can be completed in minutes with items that you already have around your home.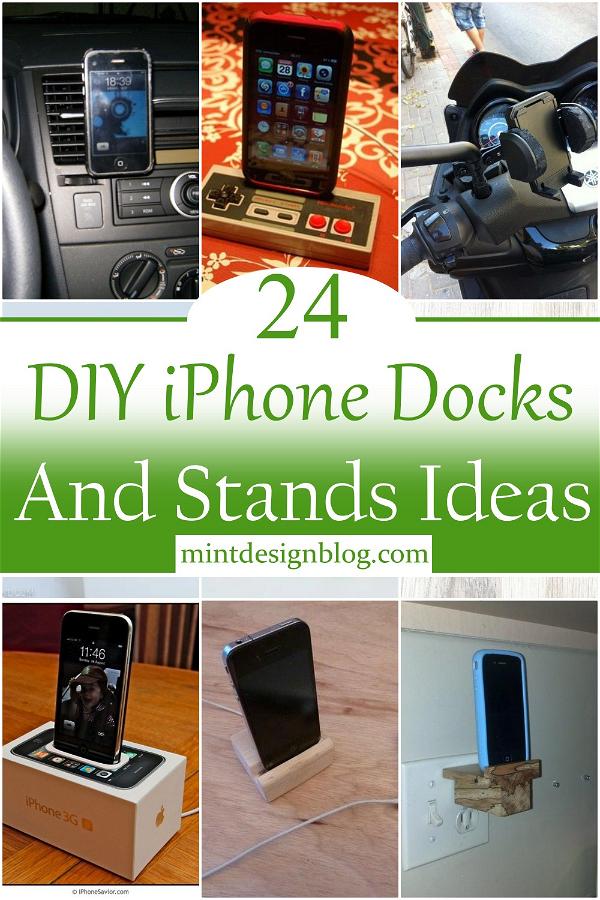 The docks and stands are pretty cool to have around the house. They help charge your iPhone and also serve as a stand. You've come to the right place if you want to make a DIY iPhone dock or stand for yourself. Below are listed some DIY iPhone docks and stands that are very cheap to make. Some of them require woodworking equipment, and others don't. If you can cut some wood into pieces, you can make any DIY stands. So let's get started!
Here're 24 iPhone dock and stand ideas, especially for all those iPhone and iTouch owners fed up with the boring original docking station.
iPhone Box Dock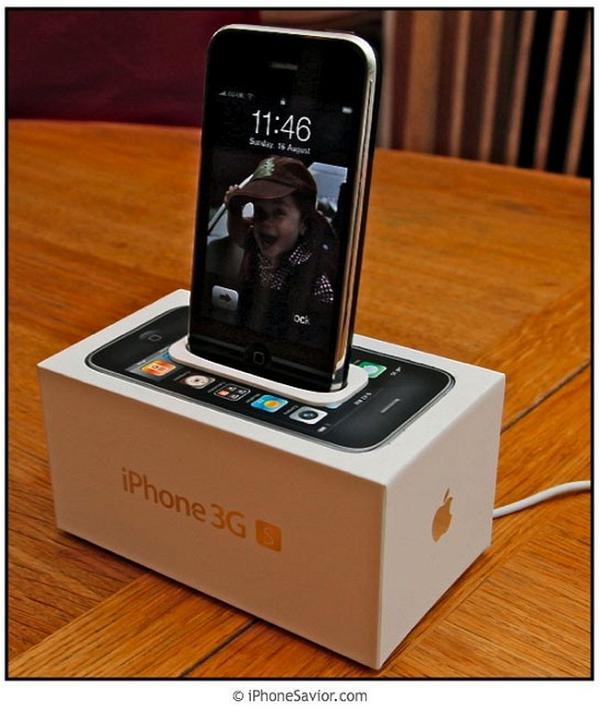 The iPhone Box Dock is a great project that you can do to give a unique touch to your iPhone. The dock will make sure that your iPhone gets charged, but it will also keep it safe by keeping the handset away from any possible damages. The dock is even made from iPhone Box, and it has excellent sound quality. It is very cheap, portable, and quickly placed anywhere in your home. The installation takes less than 20 minutes to complete, and the assembly process is pretty simple. In this guide, you will learn how to make it in your home.
Recycled CD iPhone Dock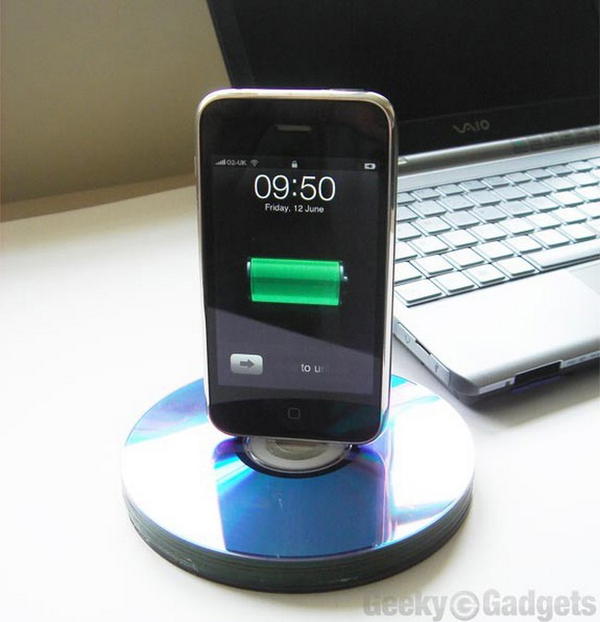 This dock is made using old CDs for a geeky homemade project, it doesn't require any particular skill, but you need to have a crafty mind. Recycled CD iPhone Dock for offices and other places without a stereo. This project is ideal for people who like to use their iPhone but don't want to spend a lot of money on a dock. . The cool thing about this is the old CDs will be used! You can go through this guide to see the step-by-step instructions.
iPhone 3GS Dock With NES Controller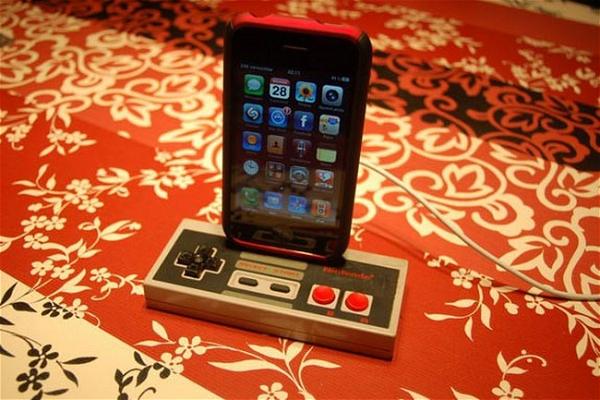 This project may seem complicated, but it is not hard to make by using household items.  This project aims to create a dock that fits an iPhone 3GS and with an NES controller design; this will be accomplished by using an old NES controller as the heart of this project. This dock fits the iPhone 3GS perfectly and has a secret functional feature! The dock works on all models of the Apple iPhone 3GS! There are also instructions on how to make this present in this guide.
Hanging Magnetic iPhone Dock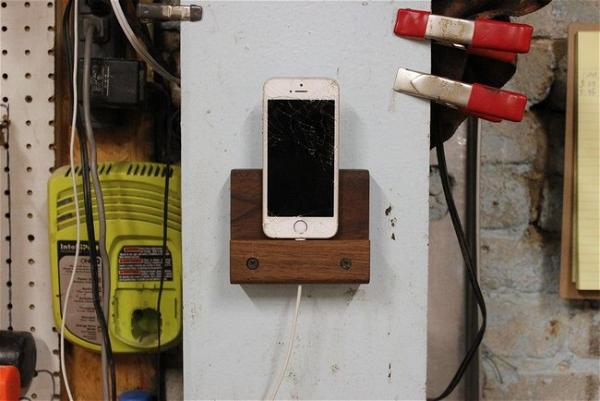 The Hanging Magnetic iPhone Dock is a DIY project that will have you charging your phone safely with style. With this adjustable dock, you won't need to worry about finding a place on your bedside table for your phone. You need some basic craft supplies and an hour or two of time. This is a do-it-yourself project that will enable you to make your own magnetic iPhone dock. It is fun to make and a practical way to charge your iPhone safely.
DIY iPhone Dock For Car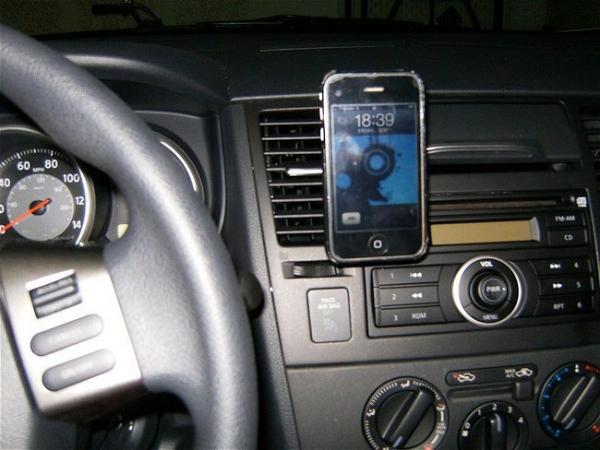 Making an iPhone dock for a car may seem daunting, but it isn't. It's easy, fun, and gratifying! Making your own dock will allow you to listen to music, watch a video with video playback through the lightning connector or even use your phone as a GPS unit with GPS apps like Google Maps, Waze, and Apple Maps. When you are done making your iPhone dock for your car, be sure to put it in your car's glove compartment so you can easily pull it out and use it when you need it.
Rock Climber iPhone Docks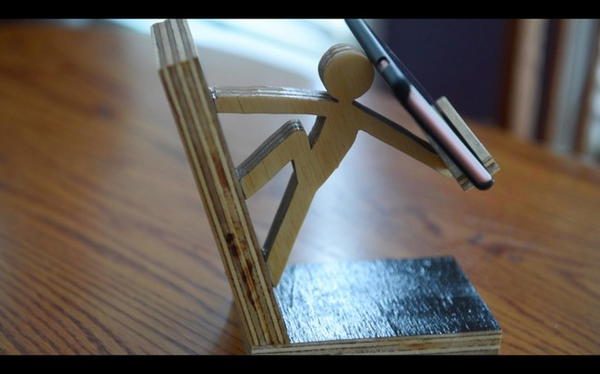 Rock Climber iPhone dock is a modern and elegant-looking dock; it takes an hour to make this dock. An actual rock climber inspires this design. Rock climbers are the ones who have so much passion for climbing up wooden towers. The idea might have sounded too complicated, but be assured that it is not. If you have some woodworking skills, making a docked iPhone will be the best thing you have ever done. Use this guide to follow the complete instructions.
12. iPhone Desk Stand DIY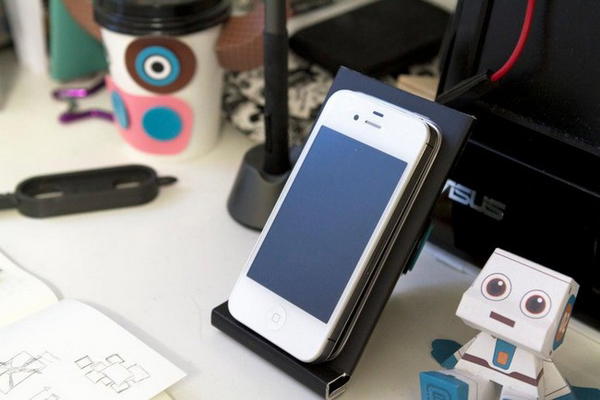 Looking for an iPhone desk stand but don't want to spend a lot of money? Then this DIY homemade desk stand is perfect for you. All you will need is a few paper clips and some sticky tape. The making process won't take much time to complete, so it's a perfect weekend project for all crafters! This guide includes step-by-step instructions that show you how to make this beautiful and unique iPhone desk stand.
iPhone Bike Stand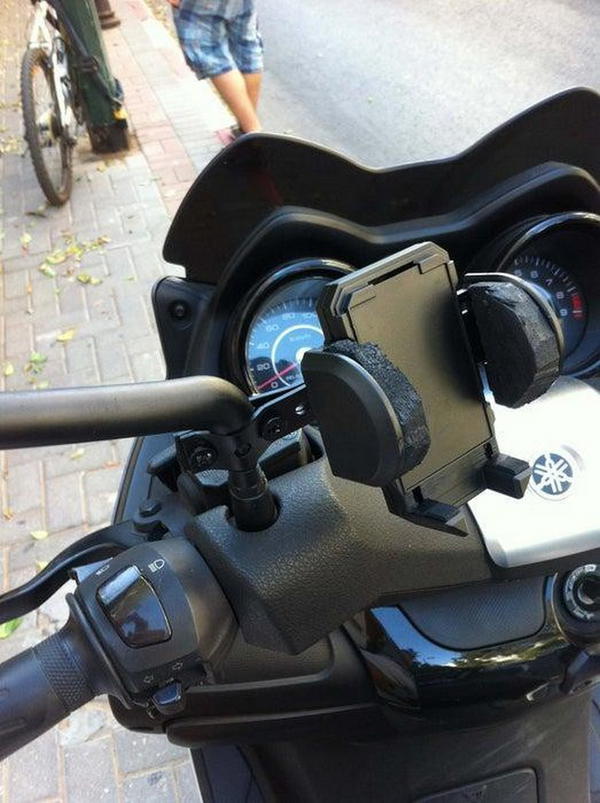 These iPhone bike stands are ideal for anyone who wants to place their iPhone while riding their bike. It is also helpful for people who want to listen to music or make and receive calls during biking. All you need is some basic materials, which can be found anywhere, and a few screws. This DIY tutorial explains how to create your own iPhone bike stand. Your iPhone will be safer and more comfortable on your bike if it's in a bike mount like this one. You won't believe how simple it is to make this!
Simple iPhone Dock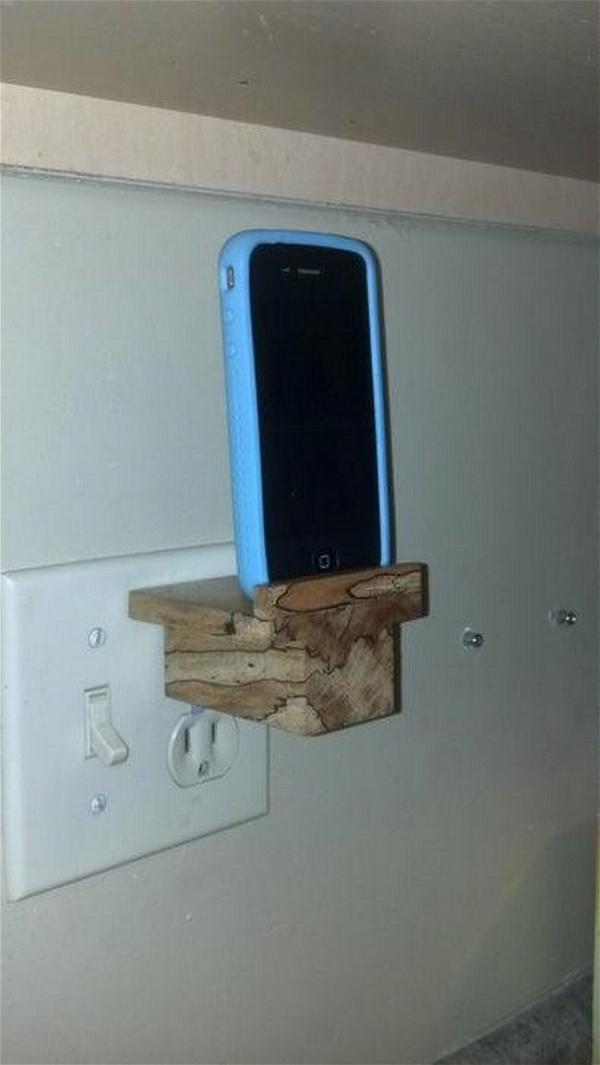 You probably have one or more than one iPhones. Charge them all in the same place with this dock. Using your own vision and a few essential tools, you can work with the materials listed to make a practical charging station that everyone will love. With no holes to drill, this is a project anyone can create in an afternoon. It will allow you to keep your iPhone upright while charging it. This is incredibly convenient when you charge the phone overnight and you want to use it as an alarm clock.
Wood iPhone Dock DIY
With this DIY wooden iPhone dock, you can mount your phone onto your desk or the table, allowing you to browse the internet freely. This dock can be customised according to your own tastes and preferences and is ideal for people who are constantly using their devices daily. Its wooden construction will compliment any table. Spending a bit of time crafting your own iPhone dock would be fun and relaxing and would also allow you to conjure up that creativity. The process is not that difficult and can be completed by anyone.
Lego iPhone Dock DIY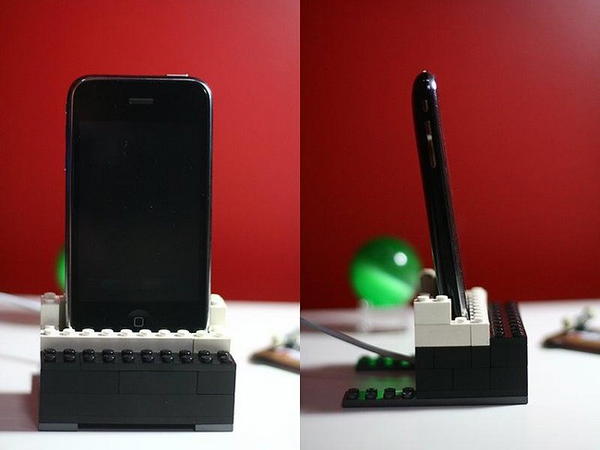 This is a fast way to make an iPhone dock. It's even more helpful because it keeps your Apple device powered up! Many of us have legos around the house, so making this dock should be pretty cheap for most people. The lego dock will work for any iPhone model, including the 6 and 6S. This guide will help you make an iPhone dock with lego blocks. It is easy, requiring only the cost of the lego blocks. The parts needed are listed in this guide.
Credit Card iPhone Stand DIY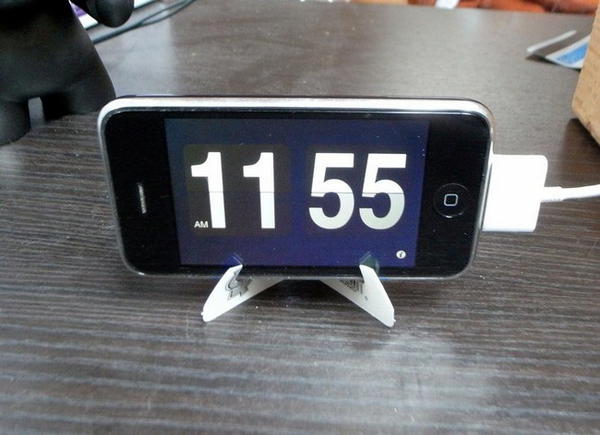 Have you ever wanted a fancy stand for your iPhone? How about something you can build without spending any money and only using an old credit card? Well, this is that stand. Yes, you read that right. You can make yourself a drool-worthy iPhone stand with nothing but an old credit card. Follow this simple DIY project which includes step-by-step instructions to make one for yourself. The best part of this DIY project idea is that it is made from recycled materials.
15. C-Clamp iPhone Stand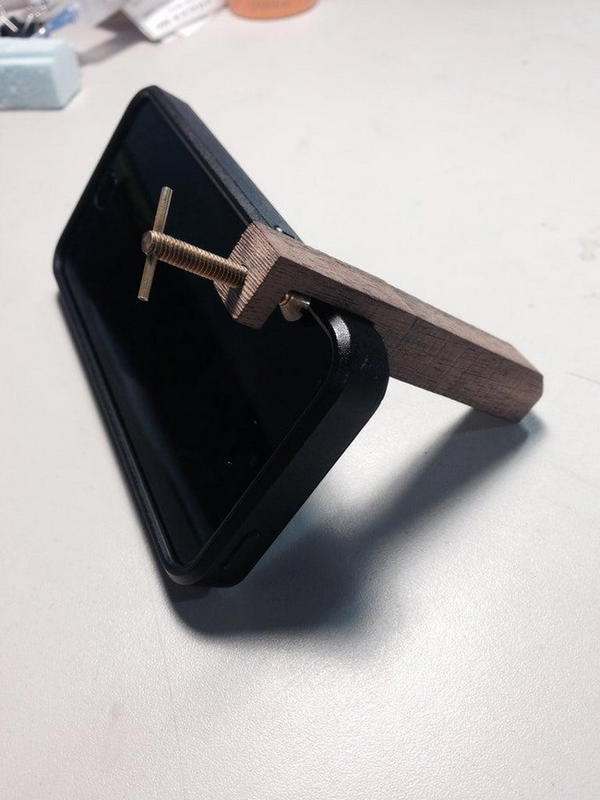 The C-Clamp iPhone Stand is a good and cheap alternative to buying the costly Apple iPhone stands. This C-clamp iPhone stand is easy to make; incredible as it seems, it's made from a discarded nail, three bolts, and an old screwdriver. You can get all the parts you need in any hardware store. You can go through this guide, which will instantly teach you how to make this. The best thing about this stand is that it works well with any size of iPhone and any android phone.
Plywood iPhone Stand DIY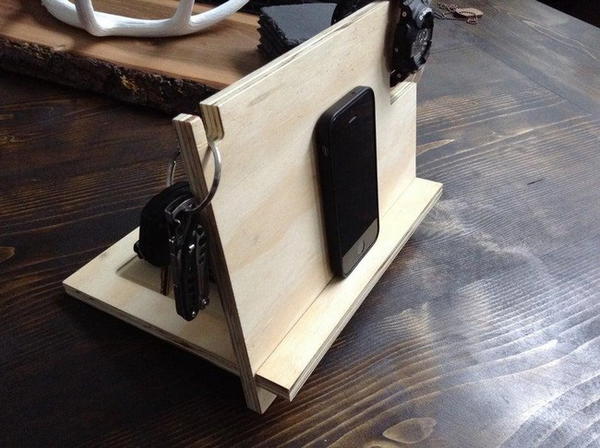 Plywood iPhone Stand DIY is perfect for people who want to access their iPhone more efficiently and keep it safe at the same time in their workplace. The stand can be made at home after the calculations and following instructions. The making process will require the use of machines for cutting and shaping. This stand has been designed such that it can be mounted on the office table and can hold your phone too. In this guide, you will learn about it macking.
Soda Can iPhone Stand DIY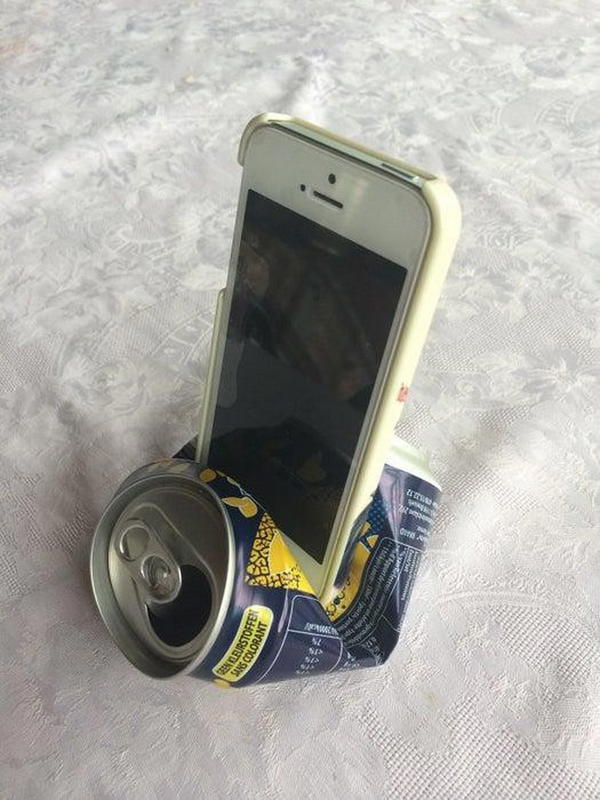 Make an iPhone stand without having to spend much money. All you will need is an empty soda can and some gaffer tape. Saving an empty soda can is a great idea, especially when you come up with a way to use it again. This stand can be made in no time and requires very little skill. Follow this easy tutorial to make an iPhone stand from an empty soda can. It's a cheap and fun DIY project that is a step up from the usual cardboard box and tin foil one.
Index Card iPhone Stand
The Index Card iPhone Stand is a great way to keep your iPhone propped up while watching movies and videos. The good thing about this stand is that you don't need to spend a dime, and all you need are the necessary tools. This iPhone Stand is one of the quickest, easiest, and most budget-friendly ways to free up some table space while watching a movie on your iPhone. Follow this guide in which you see the simple steps to make one.
DIY iPhone Wooden Stand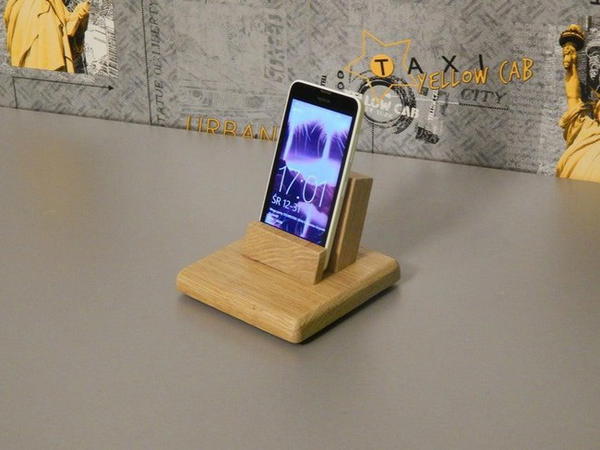 This DIY iPhone stand is designed with style in mind, and you do the finishing touch. You can choose the type of wood you want to give it the exact look you want. It's easy to build and a great gift idea for anyone who uses an iPhone. The iPhone version in the photo is for a 4-inches, but you can make yours fit any version since it is customizable. This guide shows you the complete procedure of making it.
DIY Wooden Chair iPhone Stand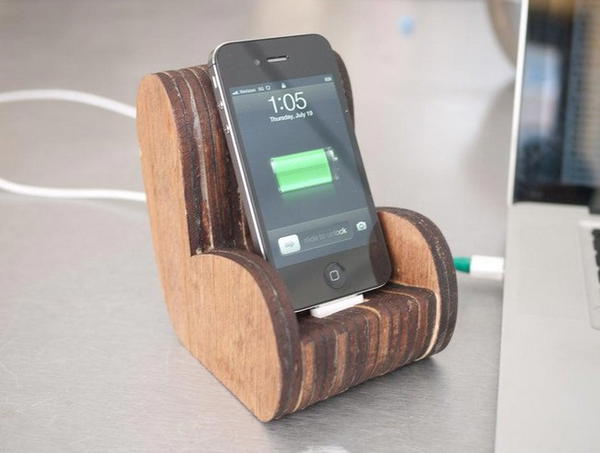 DIY Wooden Chair iPhone Stand is the perfect live-edge product to show off your iPhone. The process of making this iPhone dock is easy to follow. You will need some essential tools, a little bit of time, and an empty chair for this project to succeed! It's a perfect gift for your friends and family, the process of making this is relatively easy; follow the step-by-step guide below to make your own iPhone dock with a cool-looking chair.
Simple Wooden iPhone Stand DIY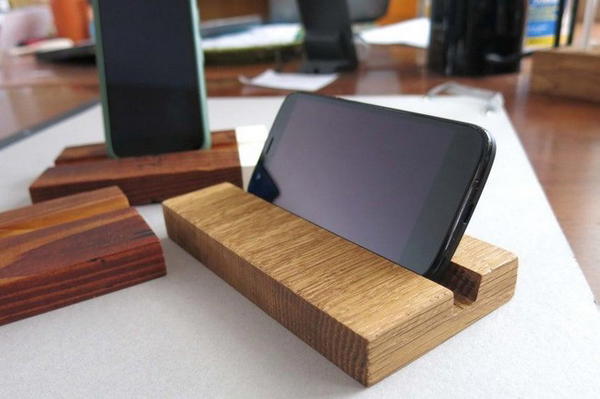 Making this iPhone stand is simple and will not take much time. The best part about it is that it does not require the use of any nails or screws, which makes it easy to assemble. It's lightweight and can easily be carried around as well. With a stand made from wood, you can fully enjoy watching movies and TV series on your phone in a horizontal or vertical mode without holding the phone yourself, thus providing you with a comfortable viewing experience.
22. 2-Minutes iPhone Stand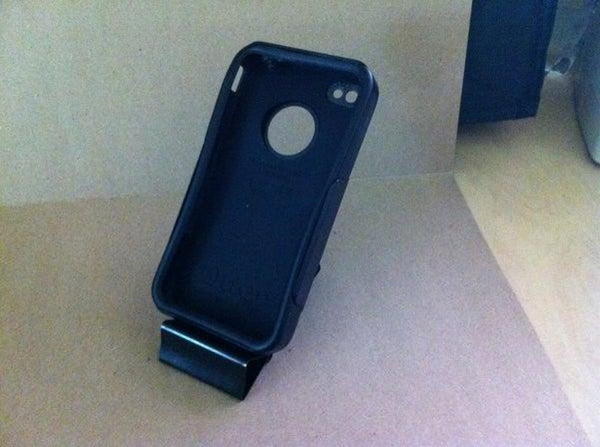 Here's a quick and simple DIY project which you can make in just 2-minutes. The iPhone stand will help you keep your smartphone in position to watch movies or play games. This DIY iPhone stand will save you time and effort, and the money involved in purchasing a stand from the market. This DIY project is quite helpful for people who are constantly losing their iPhone stands anywhere. Follow the instructions in this guide, yet functional stand in just 2 minutes.
DIY iPhone Dock
This beautiful DIY iPhone dock is made of wood and stainless steel. It does not require much work to make, but you will need some basic woodworking skills. The parts for the dock are available in most hardware stores and woodworking shops, but you can buy them online too. The tools that you need are also available in these shops. Your iPhone is one of the essential gadgets in your home. After all, it's an extension of you! It shouldn't just sit on your table and collect dust. Make something with it instead - a neat organizer or an awesome dock. This video shows you the complete guidelines.
DIY iPhone Stand Using Cardboard
DIY iPhone stand is an easy project that you can complete in no time by using your creativity and a bit of patience. Cardboard is a cost-effective and recyclable material that can be used for DIY purposes, and it is ideal for recycling junk materials. So, if you have a cardboard box, the chances are high that you can make an iPhone stand out of it. Watch this video tutorial in which you will learn how to make it easy and even at home.
DIY Beautiful iPhone Dock Station
This DIY project is effortless and doable. With a few woodworking equipment, you will be able to make this iPhone dock station. This dock looks very professional and will work with almost any environment or room setting. You will need to get woodworking equipment for this as a miter saw. Only a few woodworking skills are required for this project. The design is fantastic. You can watch the video tutorial to see the complete process of making this, so they show you step by step how to make this at home
LED iPhone Stand DIY
This project is perfect for beginners, with a couple of valuable tips and tricks to make soldering easier. Using this stand and some flexible LED strips, you can use your iPhone to make a flashlight. Also, you will be learning how to mount this stand on a wooden base or aluminum platform to store your phone or iPod when active safely or not in use. Watch this video tutorial to see the step-by-step instruction, which will be very helpful to you.
See Other Projects