If you're looking for a way to add storage space to your backpack, luggage, or bag, you may want to consider making Molle panels. They are just strips of fabric that can be stitched onto your gear in an organized manner and provide extra space for storing items. Molle panel is a system that allows tactical gear to be fastened to any backpack or tactical vest. This system is commonly used by military personnel and law enforcement officers but has become very popular in outdoor sports because of its versatility and excellent design.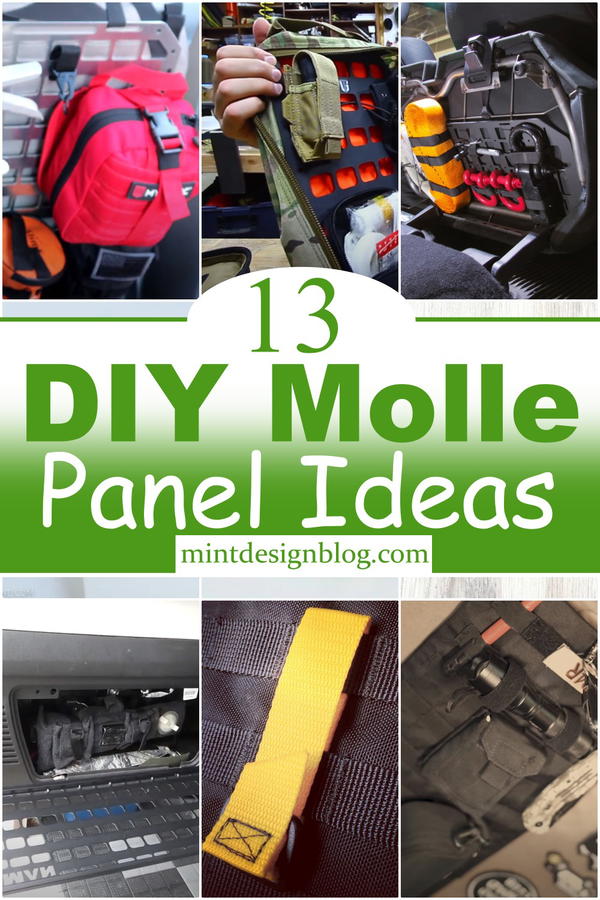 Molle webbing is the most versatile and widely used of all modern battlefield equipment. It can be seen on almost every piece of military clothing, footwear, and equipment. With so many different attachments and accessories available, it would be impossible to find a piece of gear that doesn't have some molle system. These Panels have become very popular in the tactical world with their ability to provide great storage, attachment points, and concealment. To get that same look and function without the cost, here are 13 DIY Project Ideas for Molle Panels.
These 13 DIY Molle panel ideas are a creative way to repurpose a used bag into a unique and stylish organizer/bag!
YOu Can See: 23 DIY Backpack Ideas
Advantages Of DIY Molle Panel Ideas
You can make them in any size and shape you want!
They are customizable to fit your needs.
You can decide how many pockets, straps, and pouches you want to add to your gear.
You can get creative with the colors and patterns of the materials you use to create them.
How To Make A Molle Panel
This guide will help you make a tactical panel capable of carrying loads of equipment and gives you a look you are going for. You will build the molle panel into places you're familiar with, like your car's trunk or back seat. There are many ways to make a molle panel, but the quickest and easiest way is to start with an old backpack. This guy used a black assault pack, but you can use any color or size that suits your needs. The rest of this video details how he cuts, sews and attaches the molle straps to create a durable compartment system for carrying items as large as backpacks.
Molle Panel On F150
Owning a vehicle with a simple budget or on a limited budget? This is the most cost-effective way of adding molle loops to your truck. The wire shelving top allows you to add all that great accessories such as lights, water bottles, and extra straps. This panel gives you a chance to attach anything you want it for. If you want to make life easier for yourself and those who regularly ride in your car, this is your chance! This guide is perfect for beginners looking to make a molle panel.
Adding Molle System To Your Car
The evolution of modern-day vehicles cannot be ignored; a vehicle is no longer just a form of transportation; it is an extension of the owner's lifestyle and personality. If you have a car, you need the Molle System. Its universal mounting system and custom-fit carry bags will ensure that you always have what you need on hand. Plus, it's so easy to install that anyone can do it. A good gear set is essential for any outdoor activity, whether you're backpacking or climbing. But your gear can get heavy and bulky fast, even if you're not going on a long trip. The Molle system might be the perfect solution: it allows you to attach all your gear in a way that keeps them easily accessible and neatly organized.
DIY Tactical Molle Panel
Making a Tactical Molle Panel is not only fun but also very useful. This will be your perfect companion when you go out hunting or fishing or want to go on a hike in the woods. You can put tactical gear and other accessories in this panel, so you can be prepared for anything that might come your way. Use this tutorial to easily figure out how to build your own tactical molle panel! This video guide is pretty simple and super straightforward. You'll be making a molle panel, and here are the materials and tools you will use.
DIY Molle Panel With Velcro Straps
As you can see, this DIY molle panel is very easy to make. It takes just a little bit of time; the most important part is to choose the best materials and have a clear guide on how to make them on hand. This is a simple DIY project in which you can make a molle panel out of velcro straps. This will make it easy to add your favorite pouches to your backpack, and they are also very useful if you travel frequently or carry your gear with you all the time. This DIY molle panel with velcro straps is simple and easy to make but useful. It will allow you to add more functionality to your everyday backpack or keep your items organized in a drawer, closet, or other storage space.
Custom Molle Panel Idea
The backpacks that come from 12-hour EDC  are really good. The only problem is that it's difficult to access your stuff efficiently and organize it the way you want. This video will show you how to make a molle panel for your backpack to give you easy access to whatever you need! Grab some parachute cord to make a convenient molle panel for your EDC  battalion backpack. It will be durable, adjustable, and super sturdy. You can adjust the length of it according to how high or low you want it on your backpack and move the items around to change up your layout if need be.
Window Molle Rack Installation
This video will guide you through installing your custom molle panel on a 2012 Subaru Forester. This video is for 2012 Subaru Forester owners looking for a window mount molle rack that can fit in the vehicle's trunk. This is a good alternative to having a roof rack or other accessories that can be used to carry items. The custom panel is strong enough to carry many car parts, from a fire extinguisher to other essential engine components. The specially designed panel was made to fit snugly into the Subaru's trunk window so that it doesn't need extra space when traveling.
Molle Links to DIY: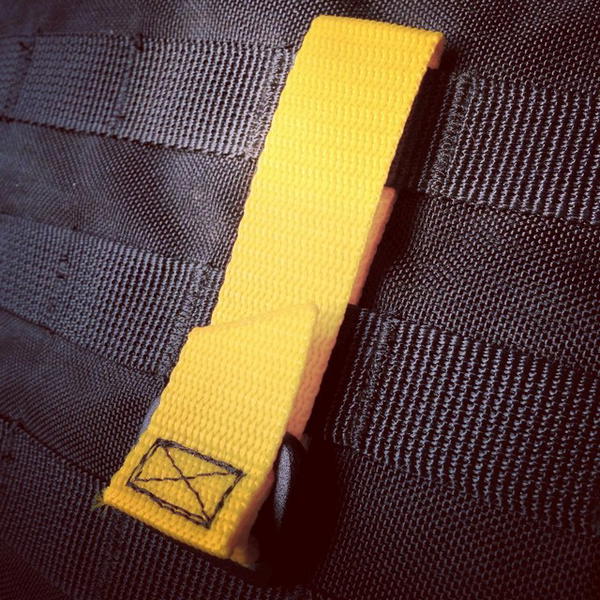 MOLLE is a versatile platform for attaching accessories, allowing quick changes and letting you expand with new equipment as needed. You can also use it to add pouches to your gun or belt. Molle webbing is a great way to carry your gear. It enables you to customize your bag to suit your needs, whether it's military or civilian use. This article will show you how to make your own MOLLE links out of paracord in less than 10 minutes.
Hidden 4runner Molle Panel: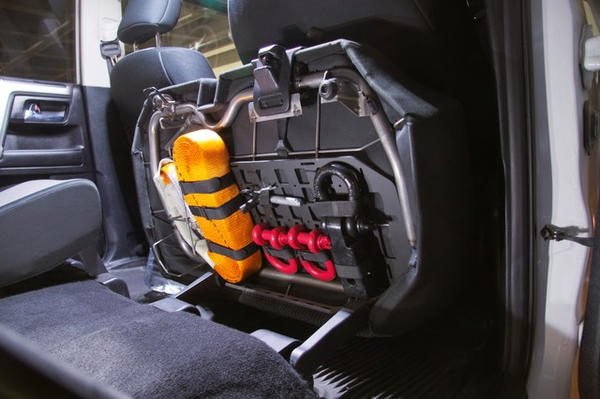 The Hidden 4runner Molle Panel allows you to attach Molle gear to your vehicle without needing a bunch of heavy, bulky straps and mount hardware. The panel attaches Velcro to the inside of your vehicle, allowing you to remove it when not needed easily. It is an easy way to install custom compartments in your 4Runner! Remove the factory plastic, and screw in our hidden adapter. Once installed, you can fill the void with various molle panels.
Molle Panel Insert For Backpack
A molle panel insert is an extremely versatile accessory used on any pack or bag to add extra storage space. This DIY backpack attachment enables you to customize how your bag works and makes it even more functional. Complete the look of your favorite backpack with the DIY Molle Panel Insert and customize your bag to fit your style. This lightweight, water-resistant material can be used for basic day-to-day use or easily taken on adventuring trips! Add some practical utility to your backpack with this DIY Molle Panel Insert. This kit includes everything you need to make your own molle panel.
How To Install Molle Panel In Truck
Do you want to install a Molle panel in the truck? There are plenty of reasons someone would want to install a Molle panel in their vehicle. Some of these reasons include: Adding extra storage space, improving visibility, and preventing theft when the doors are left unlocked while the owner is still inside the vehicle. An ordinary truck can be transformed into an off-road-ready vehicle with new accessories, such as a Molle Panel. This video will walk you through installing a Molle Panel on your vehicle. It also adds a lot of space to store your belongings. Its ability to hold more items than any other panel type makes it an ideal option for those who like to travel with lots of things.
How To Sew Molle Panel
Learn how to sew molle panels with this video tutorial guide. Watch the steps as they explain how to complete this DIY project with heavy-duty nylon stitches to add pouches to your vest. Molle panels are an important component of the tactical vest and backpack, and this guide will help you create a basic one for your projects. You'll only need a sewing machine, heavy-duty nylon thread and other basic materials like fabric, foam and embroidery needles. You can have any molle panel that you like by adding the necessary elements onto them, but most people add pouches or pockets onto them to keep their essentials while they are out on missions with ease.
DIY Rigid Molle Panel Idea: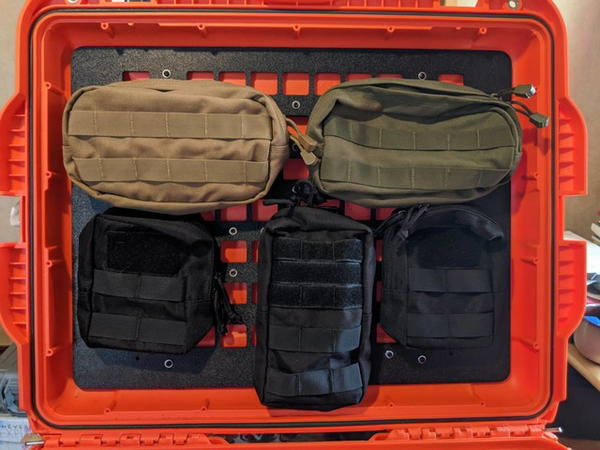 This Rigid Molle Panel is a perfect addition to your bag. Add to the outside of your backpack, messenger bag, duffel bag or anything else you want to add some style and organization too! This simple DIY rigid molle panel project will allow you to attach velcro-backed pouches and other items to provide more holding capacity for your gear. It is created from rigid foam backer boards, typically used in home insulation. The result is a rigid but flexible wall panel for mounting rifles and other gear that can be painted to match the rest of your home's walls.
See Other Projects