If you're looking to add more light to the dark corners of your house at night, consider these 28 DIY night light ideas! These night lights are easy to make, and you can use them as decor in any room of your house. They look modern and beautiful, whether on or off, and the light turns on automatically when it is dark. They can help little ones feel much more comfortable in the dark. And they can help moms and dads keep their sanity while they get up to tend to their new babies. But there's no reason you have to buy a night light when you can make one yourself! There are so many incredible ways to create your DIY night light.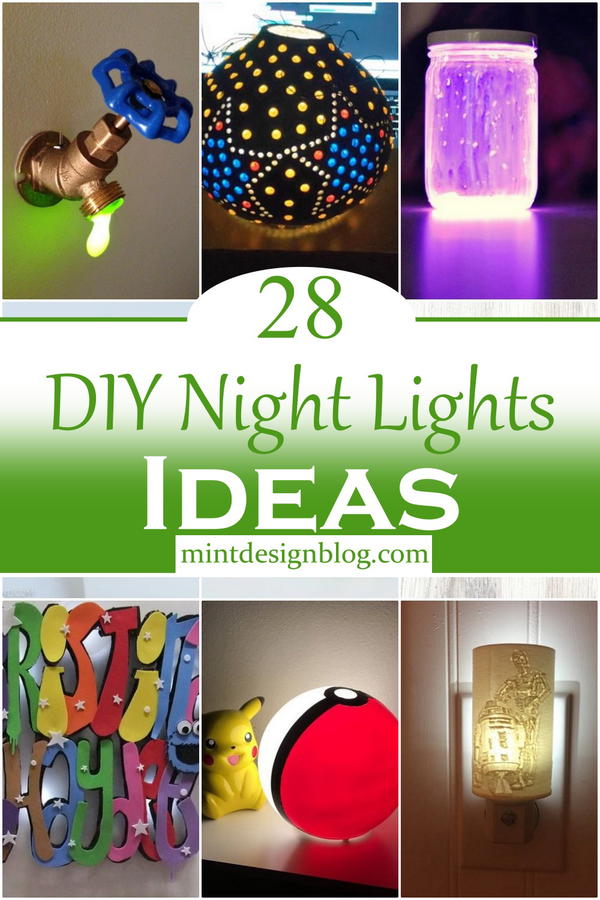 This is a fun craft for both kids and adults. You can make night lights for every part of your home, inside and out. There are night lights that are simple and easy to make, such as the glow stick vase, and ones that take more time and skill, such as the embroidery hoop light. There are also a lot of possibilities with DIY night lights. You can use some of them to add color to a room or turn a mason jar into a beautiful lamp. No matter what you're looking for, you'll find it here. You need to know one thing about these 28 DIY night lights; they are all unique. Each will add something special to your home or wherever you decide to put them.
Need to illuminate your home without making too much noise? Here are 28 DIY night lights that won't disturb your sleep and are very simple to make.
You Can see: 20 DIY Floor Lamp Projects
Benefits Of DIY Night Lights
Do you love the idea of being able to express yourself creatively while also saving money and having fun with your friends? If so, then you'll probably love DIY night lights!
DIY night lights are great for:
Making a decor change on a budget

Being creative

Spending quality time with friends and family

They will help you sleep better

They are an excellent way to pass the time when you're bored

You can make your home more environmentally friendly with DIY night lights
Uses Of DIY Night Lights
DIY night lights are a great way to bring fun and whimsy into your home. You can use them for a variety of purposes. Here are just a few of the ways you can use DIY night lights:
Bedroom mood lighting
Reading light
Perspective-changing art piece
 Party theme lighting
DIY Night Light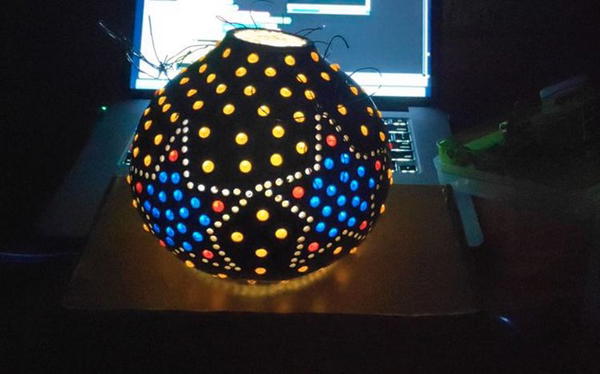 With the Arduino Micro, you can make lightweight and portable projects, and it's excellent for learning electronics. This project uses an Arduino Micro connected to an LED strip and a noise sensor to create a night light. The noise sensor activates the light when it detects something causing the vibration, such as a sound. Once activated, it adjusts the brightness of the LED lights according to how loud it hears an external noise. This lightning project is excellent for beginner Arduino users. You can build this project with supplies from local hardware stores, and it will give you an excellent introduction to using Arduino.
How To Make A Night Lamp
A day lamp made of paper? That might sound strange. But it's easy to make and an excellent project for beginners. Make your home cozier with this young-looking paper lamp. It has a charming night light that's made of paper. A single touch turns it on, staying on for 15 minutes before turning off automatically. The night light is specially designed to protect your eyes and give you a peaceful night's sleep, while the projector and seven colors make the lamp looks like sunset. This is a perfect gift for friends who enjoy reading books quietly at night or want to add some fun to their bedroom.
DIY Night Lamp With Plastic Bottle
The lamps are made of plastic bottles with the help of simple tools; it's great for people who are very artistic and a little imaginative. This is a guide on how to DIY a plastic bottle night lamp. You don't necessarily have to make it out of water bottles. If you're into arts and crafts, you would probably have other things you can use to create your lamp. This is an excellent idea for anybody who wants to change their mood can do this with ease. You just need a few things, and you'll need a few hours of your time to complete this self-made lamp. It's time to create your DIY night lamps with this guide, and I hope you have fun.
DIY Moon Night Lamp
So you could have a look at this decorative, attractive night lamp. It's made of a night ball, some plyboard, a remote controller, and led lights. After doing this, it will form a circle, but you can modify it freely! You can make it at home. With this tutorial and these materials, you can create a moon night lamp that's super easy to make and looks great on your desk. It even features a loop so that you can hang it up! It's effortless to make it and create a unique lighting atmosphere. You can use the tone of light you like to create a romantic night environment or make it a decoration. Just prepare the materials and tools; you can finish this project in only five minutes! Please enjoy!
How To Make A Starry Cardboard Lampshade
It's time you tried a DIY cardboard lampshade! Follow this project if you're tired of paying big bucks for those ugly chandeliers and need to light up your room. It's quick, easy, and cheap. This step-by-step tutorial will show you how to make this fabulous cardboard starry lampshade. You are only 5 minutes away from a great-looking room decoration. Get your cardboard, anti-cutter, and glue gun ready because you will build a fabulous lampshade that looks like it is made of hundreds of twinkling stars! It could be a beautiful decoration at night or just a lamp for kids who love the glittery starry sky.
DIY Paper Night Light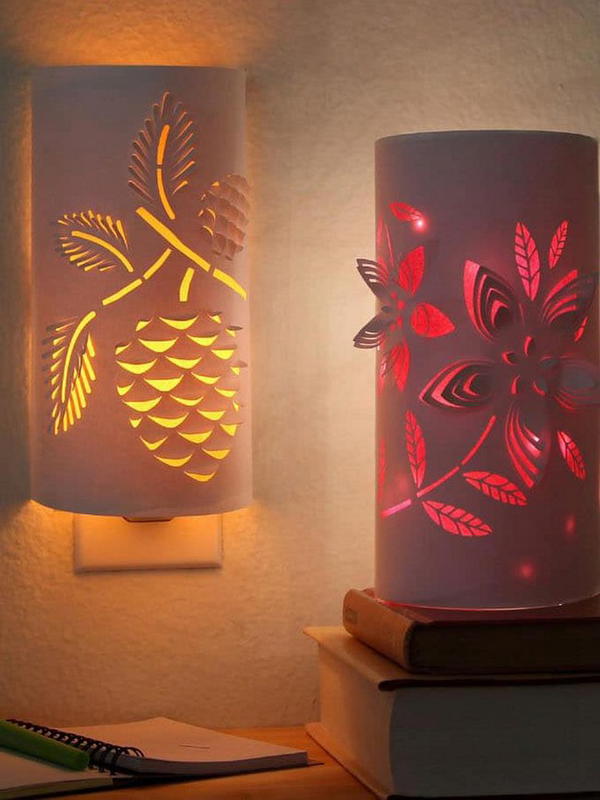 Want a night light that is not only pretty but functional too? Making a paper night light couldn't be easier. This how-to video uses cardstock and LED lights to create a spectacular design. You can easily make a paper night light with suitable materials and simple folding techniques. This project is about cutting out the paper and manipulating it in specific ways. The finished product will send out light while looking beautiful. Try making this with colorful Christmas wrapping paper and some white tissue paper for a light nightlight that looks great!
DIY Night Lights From A Cup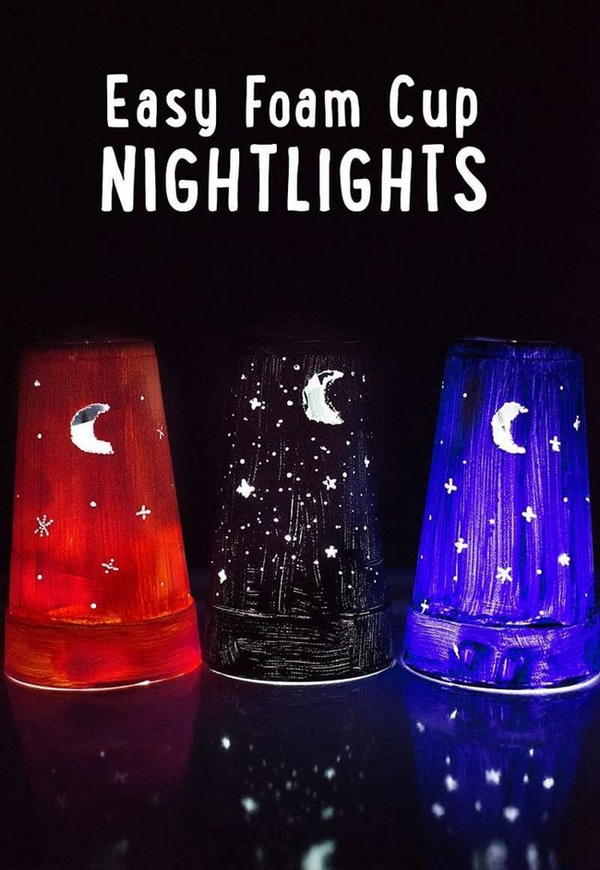 Make something very cool by recycling your used cups into this fabulous, one-of-a-kind nightlight! Creating night lights from a typical drinking cup seems pretty simple and effective, especially when you want to go the extra mile to add some artistic flair around you in your room. If you wish to create such an idea, check out the full tutorial for this easy DIY project and create a fantastic way of having a perfect kids' bedside lamp! In no time at all, you'll have an eye-catching and cozy light source for your room without buying a thing!
DIY Moon Night Light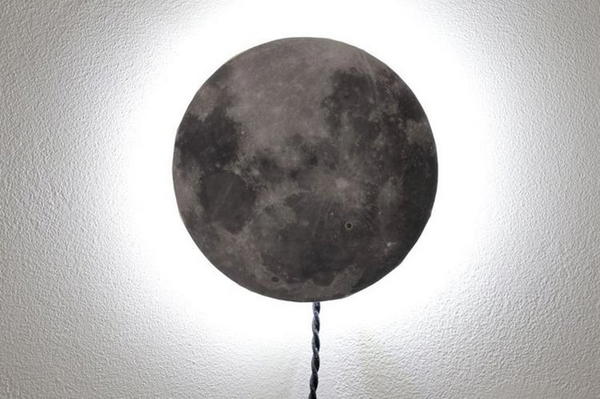 DIY Moon Night Light is an excellent gift for friends and family. It's cheap, easy to build, and the moon changes continuously! You'll be surprised by the cute glow on your wall, which gives you a nightlight and makes the room look soothing like a real moon. It is a DIY humanized product with a 2W LED lamp and a moon. Its main body is made from a grey wooden disc. With this night light, you could make any place as bright as the moon at night, which would help you find your way in the dark. It also has DIY functions and could be applied widely in many areas.
DIY Faucet Night Light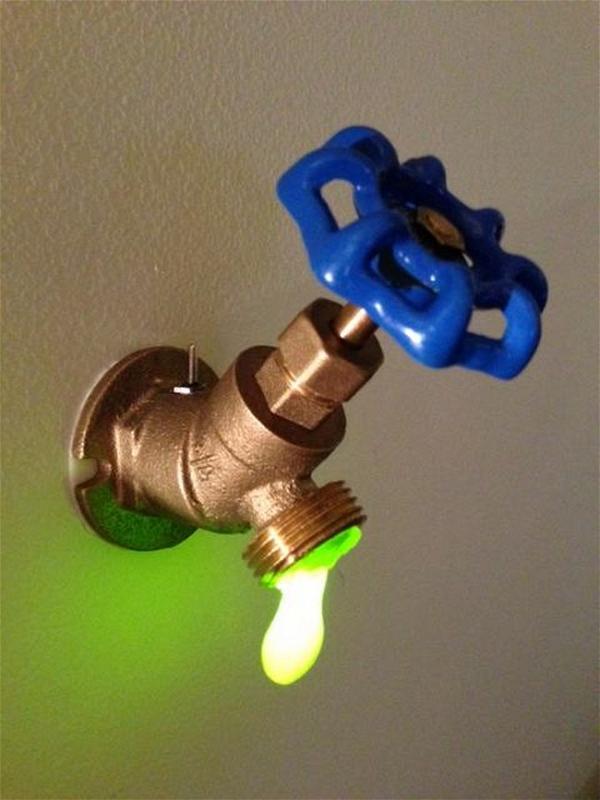 This is a great birthday party favour idea or a thoughtful homemade Mother's Day present. They make DIY faucet night lights out of an old chrome-plated faucet, LEDs, some batteries, and some wiring. The video tutorial accompanying this project makes it easy to follow the process step-by-step. Sink lights powered by water pressure are an excellent spotlight idea! It's certainly the thing that deserves another look in the morning! This Faucet Light is among your all-time favourite projects because it's so easy to do, and the result is excellent...and beautiful.
DIY Solar Night Light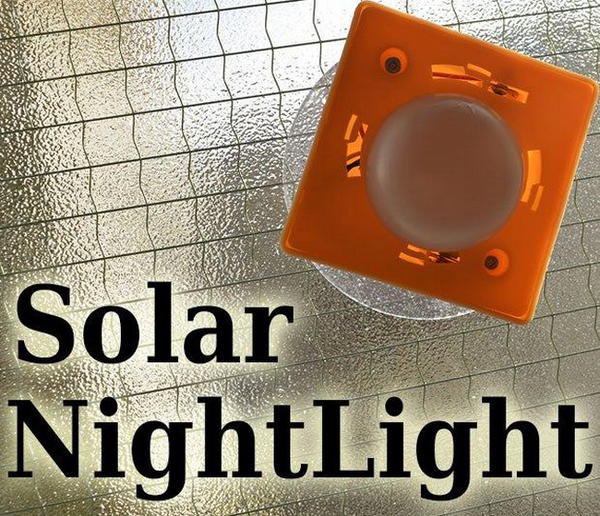 Ready to play and get some light? You may never have thought of using a Ping-Pong ball, solar garden lights, and hot glue gun to create a DIY Solar Night Light, but we find it amazing! One of the simplest solar night lights you can make is a DIY project that allows you to harness solar energy using some basic household supplies. It's cheap and easy to make, and it will require only a few simple steps on your part. This particular night light uses a suction cup to attach to the window, a ping-pong ball as the shade, a glue gun for the housing, and a solar garden light for the source of power.
DIY Fairy Night Light With Mason Jar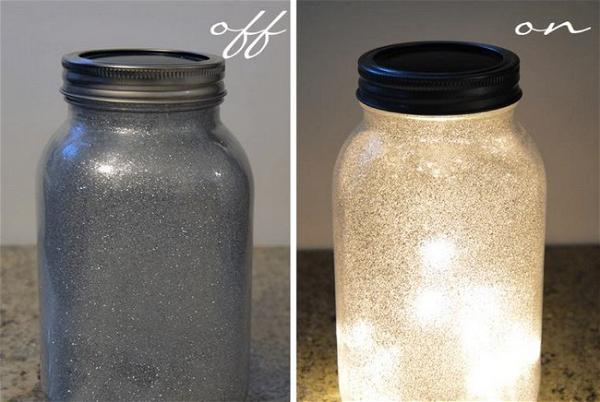 Give your home that magical sparkle by making your DIY night light with a mason jar. You can recreate this night light by covering your mason jar with lantern paper, painting it, and a glitter spray. Then, when you place the LED lights inside, you'll get a beautiful effect. This one is easy to make since you need spray paint and some glitter to customize it. You can even replace the battery-operated LED string lights with a white tea light candle holder if you want to use this night light as a decoration for Halloween or Christmas.
DIY Night Light
These mason-jar DIY night lights are perfect for adding a little magic to your tent at festivals. They're super easy to make, and the glass jars create a beautiful effect once they're filled with glow sticks. The concept is simple; you have an inner tube containing phosphors and an outer tube containing some electrolytes. If you add a little bit of charge to the middle by touching it with a piece of metal, the electrons flow from one end to the other, exciting those extra electrons in the phosphors and causing them to emit light!
How To Make A Night Lamp
This lamp will be perfect as a gift for the kids' room, fully decorating it. You can keep the lamp in any location you want. This is another night light idea for your warm, cozy workplace, bedroom, or dorm room. It's easy to make and very cheap. There are endless variations you can do with this project as well. You should use the light with a cover and a long cord. This lamp is a cheap project, and it won't take much time to make it. You can use any small light inside the cardboard box. The most superficial night light you can make, and it's so cool - this is an excellent idea for kids' bedrooms or anywhere you need a night light in a small room.
DIY Slice Of Wood NightLight
Light up a unique, stylishly-designed space with this DIY Slice Night Light. It's easy to assemble and does not require any wiring. The Slice comes in both large and small sizes and can be made from an array of reclaimed wood types such as oak and pine. This eye-catching night light uses a CFL light bulb, which is included. Each nightlight is hand-finished to add warmth and texture to the wood, making your style shine before turning it on.
DIY LED Night Light
Want to make a DIY LED night light? Easy! The night light is very bright and also has a nice nightlight effect. You can use the bottom of those plastic book covers and attach some rubber bands to the corners to hold it up. After this, you put the ice cream stick into the middle hole, and you have your magnet! You can decorate it however you want. Next, get batteries connected through a wire to be able to switch the lights on and off. To finish it off, get a little plastic cover for the end of the battery-connected wire, like for a battery for remote control. And then slide your LED lights inside!
DIY Rotating Night Light
Let this DIY rotating night light add a little warmth to the ambience of your evenings. You can use it as a unique décor or even as a present for your friends. Anyone can effortlessly create this because it only uses a few simple and low-cost materials. Please don't get confused with the wires; they merely optimize the rotation and don't need to be connected to anything. Place it on the table or wall or set it on your child's bedside table. This would serve as a night light in the dark to make your baby feel safe whenever he is in his room. It can also work as an ornament that is too beautiful.
DIY Pokeball Night Light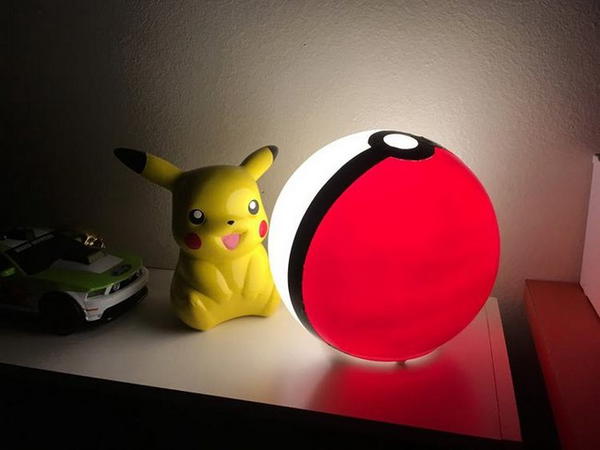 This DIY Pokemon Pokeball Night Light is the easiest, cheapest and prettiest thing you'll ever see. You'll need to use your creativity for this one since it's all about the designing, but it's not as hard as it looks. One common household item, a few yards of ribbon or tissue paper, and a light bulb are enough to make this unique night light. It will add loads of fun to their room, making their bedroom a fantastic place for kids. It's cheap and easy to follow instructions making it so that anyone can make one of these entertaining home accessories! And you'll be so proud to show it off.
How To Make Graffiti NightLight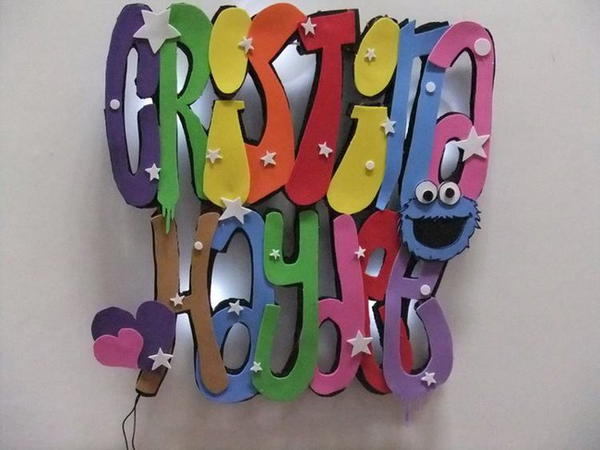 Graffiti Night Light is a fantastic creation. It's a cute night light. If you love to DIY projects at home and make things with your own hands, here's a perfect idea to bring a smile to your face. You can create a graffiti night light in less than 20 minutes and easily add decoration to your kid's room! A perfect combination of stylish style and function is displayed in this night light. It looks like graffiti art made on the wall with black paint. You can use it as a natural graffiti wall to decorate your kid's bedroom at night.
How To Make A Firefly NightLight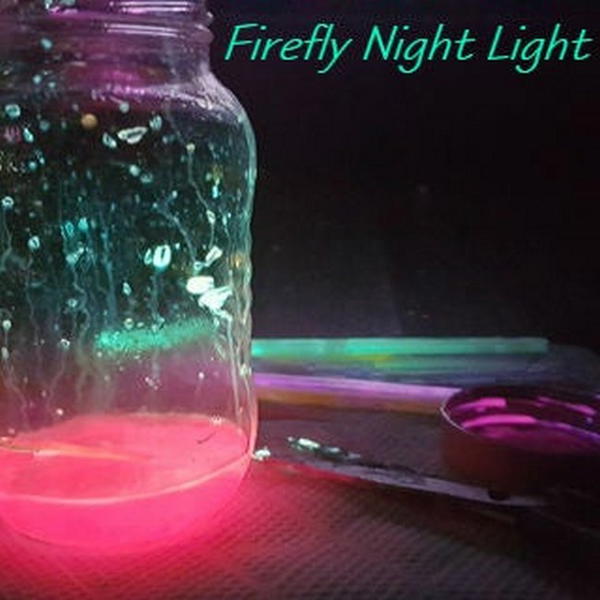 This firefly night light project is simple, safe, and fun to make. The glow sticks aren't that expensive either and are much safer than the light-emitting diodes that other people have made firefly night lights out of in the past. This firefly night light will catch your eye across the room… or from another room since it doesn't emit any light! The glow sticks provide a constant source of photons for the fireflies in the jar to absorb and reflect. Light up your nighttime with this easy project that won't cost you much money or time.
Lithophane Night Light DIY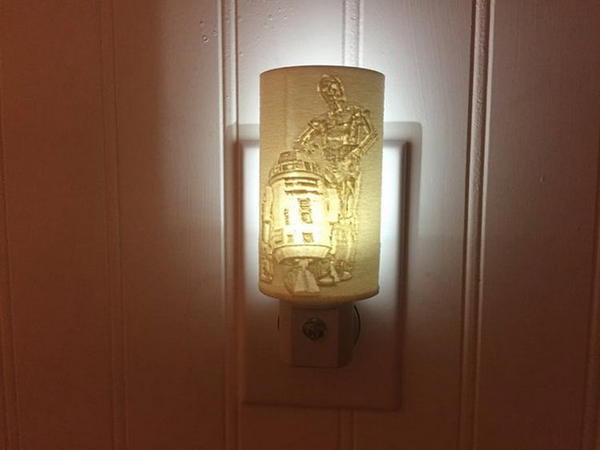 Lithophanes are etched artwork on thin plastic. It's an optical illusion where the pattern (usually an excellent picture) appears reverse when backlit. You're going to make a lithophane night light! This project uses cheap, simple materials and doesn't require any soldering or unique supplies. It's also reasonably easy to make and an excellent gift for family and friends. Try this out, as it's a friendly reminder to explore the wonders hidden in plain sight.
DIY Night Light
This Night Light can be beneficial when you forget to turn off the bathroom light or you are trying to create an exciting ambiance for the family members or anyone visiting. You can customize any color you like for the LED and the yarn design. This project is an excellent DIY night light that will be a fantastic addition to any room and impress your friends. This project has been explained in detail so that you can follow every step precisely and make it yourself with no difficulties. This DIY Night Light is perfect as a gift idea because it only costs around $6.00, but it's not cheap-looking. Handmade with love!
DIY Night Light For Sweet Dreams
Are you thinking about what to do to decorate your wedding or room? Do you like this DIY night light for sweet dreams? It is simple, and it makes you feel so comfortable. Make yourself pretty, please! But don't plug it into the electrical outlet with enough time because you would need to spend a long time installing the lights. So plug it in after half an hour, then do other stuff. You could make a color jar by yourself. And then, put the candle or light strips inside of it. It will be a romantic atmosphere at night. Because Christmas is approaching, this DIY night light puts your Christmas lights into a jar, and it'll be some decorations on your Christmas tree.
Homemade Night LIght
Kids love looking at the night lights. They can create unique designs, colors, and shapes by adding different materials to the clear plastic container. Homemade nightlights made from basic materials found in your home can be used as mood lights or to light the way when it's dark. Turn any light in your home into a glowing night light using this easy-to-make homemade night light. No need to worry about extra electricity charges because you can use these night lights without them being plugged in.
How To Make A Simple DIY Night Lamp
A creative do-it-yourself nightlight can help you save energy and reduce your electricity bills and let you build a romantic atmosphere in the bedroom. You need some empty plastic bottles, a little bit of creativity, and an LED light. Making a lamp like this is a great way to recycle old plastic bottles and avoid wasting energy. You will need to adjust some sizes for this project, so make sure you get the correct water bottles before starting this project. The making process is quick and straightforward. Let's get started!
DIY LED Egg Night Light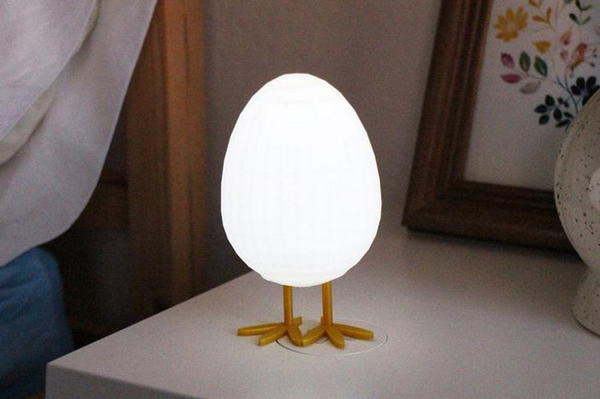 The LED egg is handmade using a 3D printer to print the LED egg in various colors. It has a dimmer switch and uses 6 AA batteries not included. This beautiful lighting piece is excellent for any room in your house and would also make a great gift. Plus, you can customize it in the colors of your favorite team! This egg night light project is perfect for using up the spare filament. It consumes very little power; the filament shell gets hot and allows the light to come through. Putting the filament back inside may be possible, but you need to figure out how to attach it to something.
How To Make Mason Jar Fairy Lanterns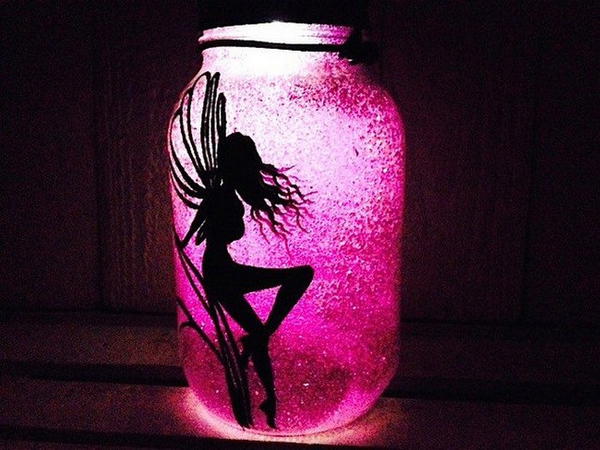 If you are looking for a cute and inexpensive way to decorate your porch or add holiday cheer to a blank wall at home, it is hard to beat adorable mason jars decorated with lights. These sparkling beauties will have your guests cooing with delight. Gather up some clean mason jars and get started by attaching the base to the lids. Now comes the part where your craftiness comes in. Decorate the jars with scrapbook paper, glitter, paint, and glue. Hang them outside along a fence or wall using string lights to hang down from the top of each jar.
Fairy House Night Lights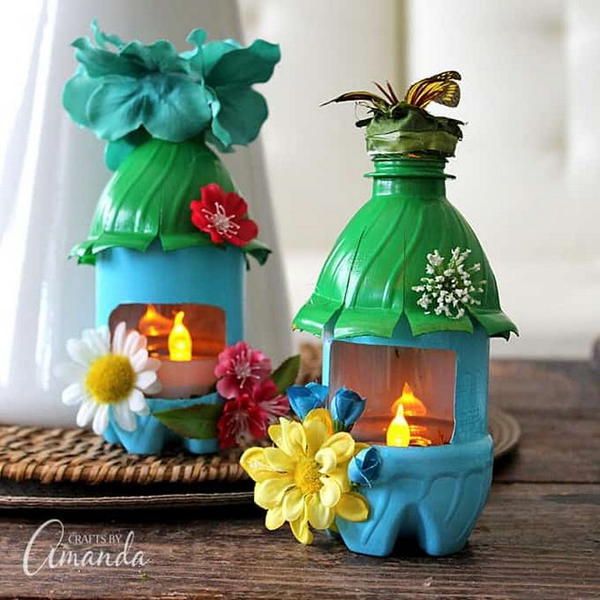 Are you looking for fun and educational activities for your children? Let your kids learn about recycling with these awesome fairy house night lights. They have little lights that light up when you turn off the main house! Let's face it; everyone wants to live in a fairy house. Kids will love them equally in their bedrooms or playrooms. Nature walks have been proven to increase creativity, reduce stress and improve cognitive function. These DIY fairy house night lights are great for nature walks. They not only allow you to enjoy the beauty of nature but also reinforce essential lessons about the environment and our planet earth.
DIY Unicorn Night Light for Unicorn Lovers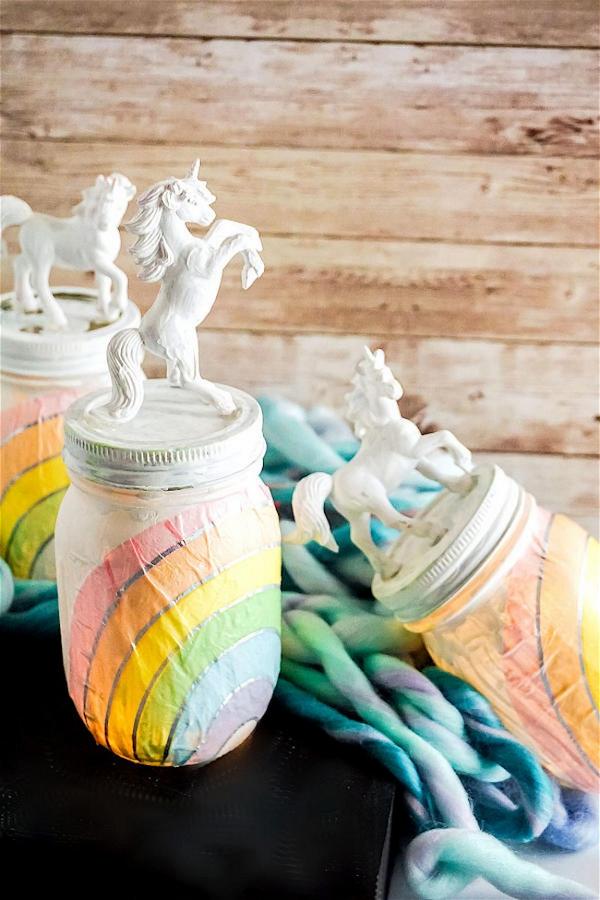 Do you have a little unicorn fan in your life? Maybe you are a unicorn lover yourself, searching for the perfect addition to your room. If so, this easy DIY mason jar night light is for you! You can make it from scratch in less than 20 minutes, and it's perfect for bedroom decor or as a fun nightlight for readers. This unicorn night light is easy enough to make that even a beginner crafter could master it. The mason jar night lamp is made of vinyl and uses LED lights, making it even more fun. You'll love this uncomplicated and inexpensive Night Light that turns a plain mason jar and some paint into an instant decoration for any little girl's bedroom.