Floor lamps are a popular choice for living rooms, dens, and any room where you want to add a little illumination that is more decorative than the harsh light of an overhead fixture. You can buy floor lamps or make your own if you are handy with some tools. The DIY floor lamp you pick will depend on the style of your home. If you have a modern home, then a chrome floor lamp or lamp with chrome accents is a great choice. If your home is more rustic, then go with a wood floor lamp. As long as the rest of your furniture matches the style of the floor lamp, it will look great.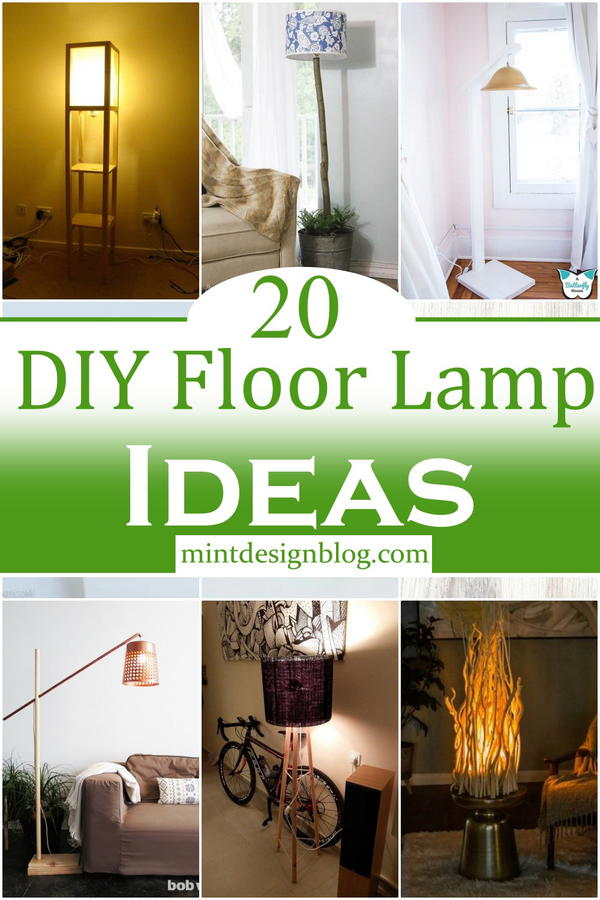 You can find inexpensive lamps at thrift stores, garage sales, and yard sales that you can use as parts for your own floor lamp projects. It's always cheaper to make them yourself than to buy them new. If you do decide to make your own floor lamp, then be sure to use LED bulbs in them since they are more energy-efficient than incandescent bulbs, and they last longer too. Look below at this collection of 20 DIY floor lamp projects and get started today!
Bring in more light with these cool 20 DIY floor lamp projects that you can craft on a weekend, these are the best designs for every home decor style.
Materials Needed For DIY Floor Lamp Projects
A floor lamp needs a base and a support system, so you'll need to create one or use what you have. Some options include:
A stack of books
A wooden box
Wooden blocks stacked on top of each other
A bottle with a mouth that can hold the lightbulb
A piece of wood with holes drilled into it with different diameters that you can use to stack your lightbulbs in
Copper Tripod Lamp
A modern, classic, versatile and simple tripod lamp that you could make in your home. It is easy to create, following the instructions. Using copper and a bunch of tools, the creator was able to piece together this gorgeous floor lamp that would grace every living room. Making this will definitely be an accomplishment for any maker, who wants to improve the look of their home or apartment. Using copper and salvaged wood, the creator of this project was able to piece together an outstanding tripod lamp that would look perfect in a parlor or bedroom.
SKILL LEVEL: EASY
Modern Floor Standing Lamp
Every home needs a modern floor-standing lamp. This DIY lamp is easy to make and just requires a few simple materials and tools to build. It's the perfect beginner project and should be made by every homeowner! This DIY project is easy to follow. The materials are easy to get and all you need to do is to have a lot of patience and time for the project. The result of this project would be amazing floor-standing lamps that could make your living room or any part of your home look beautiful. You might just get compliments from visitors for having such a great lamp.
SKILL LEVEL: EASY
How To Make A Floor Lamp
Everyone has a favorite lamp that is wasted for having too much love. Don't let this happen to yours. If the base of your lamp is still in good shape, it's easy to give it a couple of facelifts to bring back its original glory. You might also try just replacing the base if the old one you have doesn't fit your theme well. This floor lamp can be a great decoration for your living room, but it's also easy to make. All you need is an old plastic bottle, some glue, water, and woolen thread. You need to mix the glue with water, then add the thread to the bowl and mix it very well. If you are looking for some unusual and creative ways to decorate your home, then this is the DIY project for you!
SKILL LEVEL: ADVANCED
DIY Floor Lamp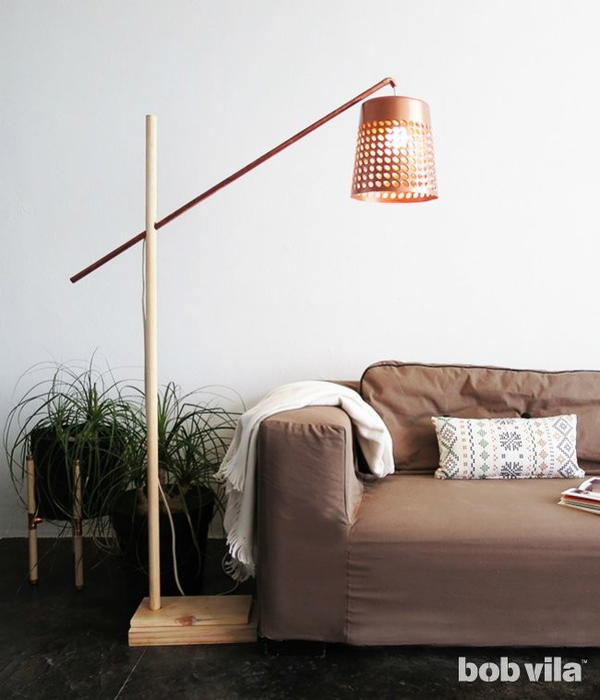 This standard floor lamp can be kept close to any sofa and is perfect for reading while enjoying an evening cup of warm chocolate milk. This floor lamp is made of wood and copper, you will need a lot of materials for the making process like a protractor, wood glue, clamps, permanent marker and screwdriver, reclaimed lumber. It also adds a beautiful glow to your home. The copper bulb sockets can also be customized by color or turned off to create any mood you desire. Enrich your unique personality with this wooden floor lamp.
SKILL LEVEL: EASY
Easy Floor Lamp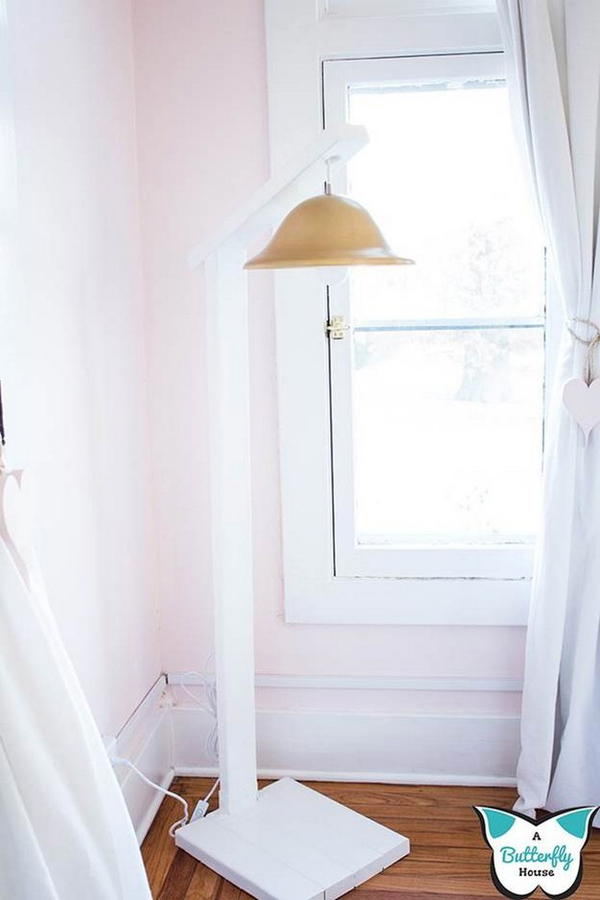 This easy floor lamp project is perfect for those of us who want to get a new look for a room without spending a lot of money. Made from inexpensive walnut plywood and pine, the lamp has clean lines but looks like a pricey designer piece. It is a two-in-one piece that can both illuminate your living room and act as a side table. With a vintage-inspired design, this lamp will add elegant warmth to any space. This lamp is easy to make as it does not require much tinkering.
SKILL LEVEL: ADVANCED
DIY Tripod Floor Lamp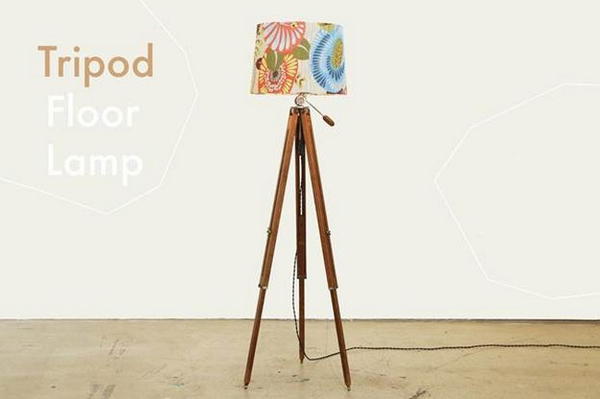 This lamp is for those who want to add elegance and style to their home. It is a modern lamp, and it does not take up too much space. With chrome and black finishes, the lamp looks all beautiful from every angle. The tripod base adds an elegant touch and ensures stability at the same time. With its simple design, yet outstanding features, it will stir up the ambiance and become the new center of attraction in your space. The DIY tripod floor lamp can be used as both a standing light and a table lamp with its adjustable metal rod.
SKILL LEVEL: EASY
DIY Adesso-style Floor Lamp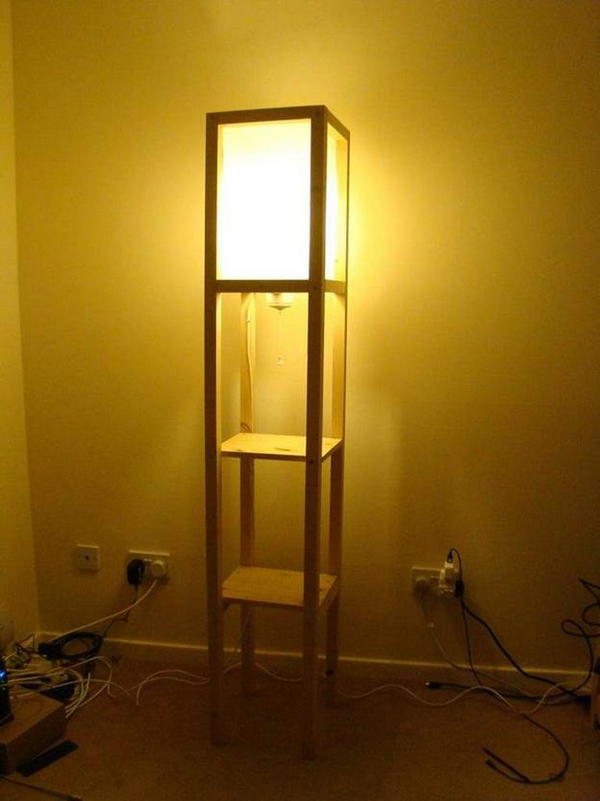 Your living room never looked so good, thanks to this floor lamp. Add some style to your mid-century home with this DIY floor lamp. With shelves for storage and plants, it's a functional piece of furniture to brighten up your space. It combines an open box with shelves for storing books or magazines, plus a hand-crafted shade that lets the light shine through. Made from durable materials, the easy-to-customize design ensures that your lamp will last you for years to come.
SKILL LEVEL: EASY
Concrete And Wood Floor Lamp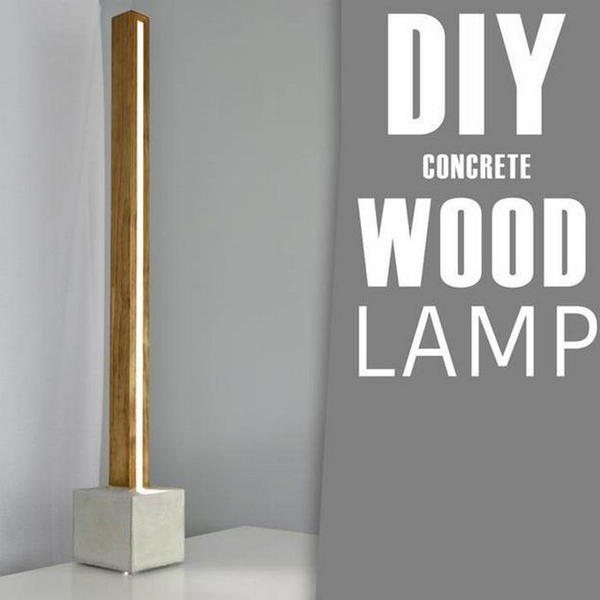 This DIY Concrete and wood floor lamp is a durable item that can enhance many types of rooms from your bedroom to your living room. This project is easy to make and would not take much time at all. It has a minimalistic, contemporary design. It is made of concrete and wood and is customizable to any color or finish. This project is for anyone who is looking for a way to light up an area of their home. This piece of lighting can be customized, so you will be able to make it match your style. All you will need is some wood and concrete. You can make this into a tall floor lamp by adding more or less of the pieces.
SKILL LEVEL: EASY
Elm Tripod Floor Lamp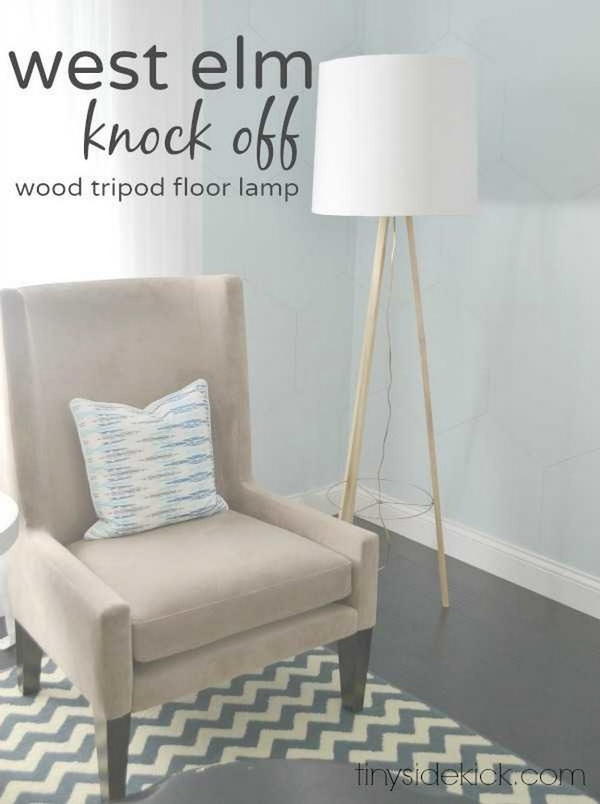 Many people have a hard time affording modern decor for their homes. Luckily, this beautiful, simple tripod floor lamp can be made for a fraction of the price by just about anyone due to its easy design. This floor lamp is made with a few simple materials and turns out beautiful every time. This tutorial will guide you through the materials, tools, and steps needed to replicate this gorgeous floor lamp for yourself. Put your DIY skills to work!
SKILL LEVEL: EASY
String Floor Lamp
Add a touch of global sophistication to your home with this DIY string floor lamp, handmade from dyed jute rope and a large solid mango wood base. The wooden floor lamp is manufactured from mango wood, which is strong and dense, making it the ideal material for furniture. This eco-friendly material is given a new lease of life through sustainable sourcing and storytelling design. One of your favorite lighting projects because it requires minimal supplies and can be customized to fit any space. You don't need much to get started, so grab the things listed below, and let's get going!
SKILL LEVEL: ADVANCED
Modern Floor Lamp
This simple floor lamp is a great way to create your own lighting solution. It can be adjusted to many different positions and the frame looks like a stick man. All you need is some wood, screws, a lamp kit, and the right tools. It can be adjusted to many different heights and positions, so it is ideal for any kind of task. It's strong, sturdy, and well balanced, which means the light won't fall over easily. The lamp is easy to take apart for storage, and it looks great.
SKILL LEVEL: ADVANCED
DIY Floor Lamp
If you're looking for cheap DIY floor lamp ideas, this is going to be one of your favorites. It's cheap, sleek, and looks luxurious. Or If you're looking to deck out your apartment or house, this DIY tutorial for a wood box floor lamp is perfect for you. Its sleek design will fit perfectly in any contemporary style décor. This project doesn't require any experience and it will surely add a touch of class to any room in your home while still saving you money.
SKILL LEVEL: ADVANCED
Plywood Floor Lamp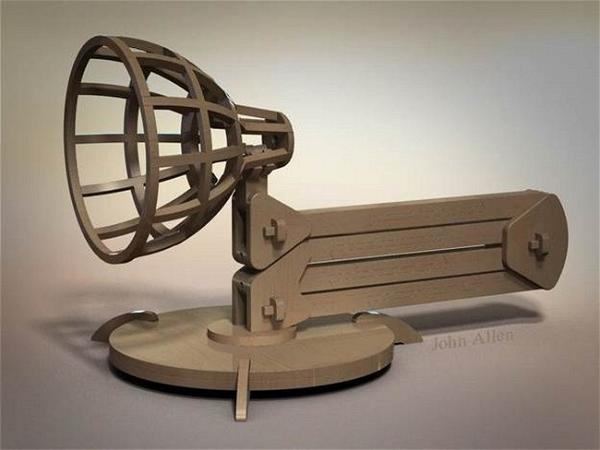 Who says your floor lamp has to look like every other floor lamp out there? This DIY option gives you the flexibility to custom-build a light fixture uniquely yours. Make this DIY floor lamp using plywood and a few other materials. A great design that can be used as a ceiling lamp, table lamp, or even as a floor lamp. This adhesive laminate floor lamp takes two hours to make and is perfect for creating soft lighting that complements your decor. If you can handle a handsaw and drill, this project is within reach!
SKILL LEVEL: ADVANCED
Standing Floor Lamp DIY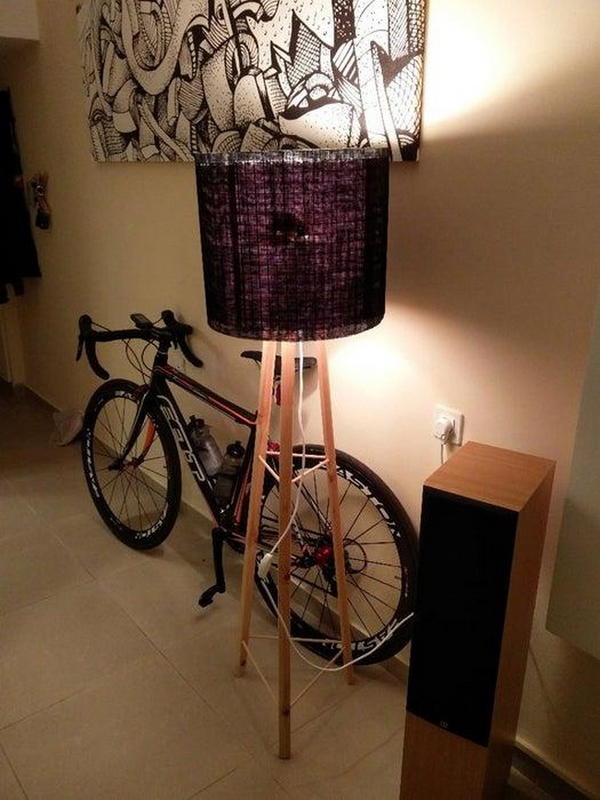 Creating a unique piece of the lamp by yourself is one of the most enjoyable DIY projects you could undertake. There are many benefits of having a standing floor lamp beside your bed, sofa, or wherever in your home you feel like. A standing floor lamp gives off a contemporary look and fits perfectly in any small corner of the room. An added advantage to having a floor lamp is that it will also help you relax while reading your favorite book. Most people prefer using their lamps until late at night because they add a cozy feeling to the atmosphere.
SKILL LEVEL: EASY
DIY Branch Floor Lamp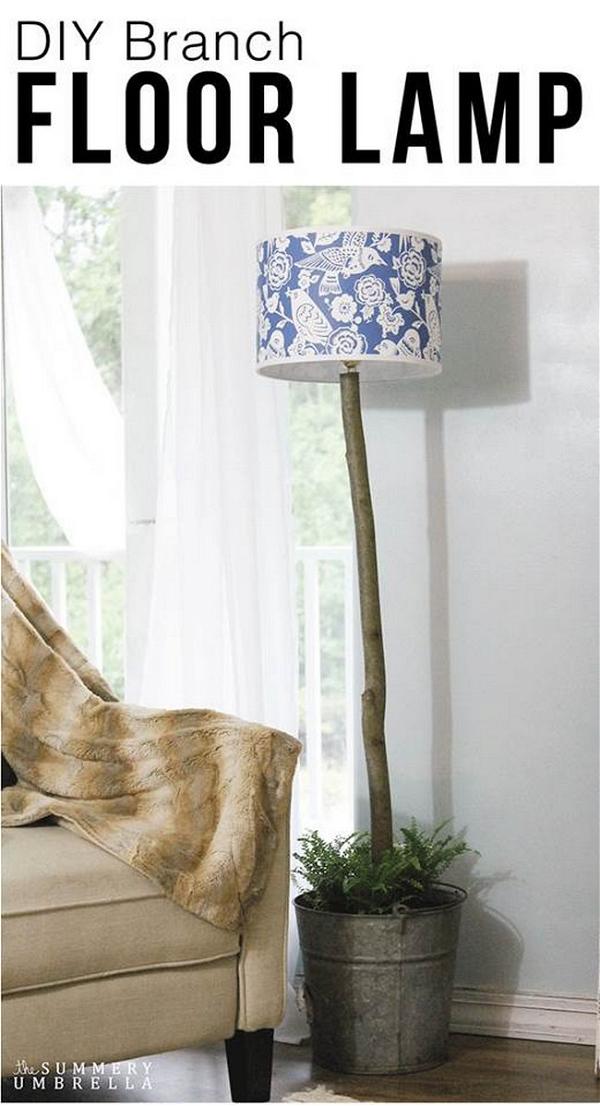 There are many beautiful ways to make a floor lamp, which adds more beauty to your home. This DIY project is the best because it uses things that are in abundance and that you may have lying around your home. The materials used for this project are the concrete mix, bucket, the screw that goes into your wall. The most interesting part of this project is how it comes out looking. It holds a very simple design with a vintage look so that it can match any kind of interior decor. It's also super cheap and produces excellent lighting as well.
SKILL LEVEL: EASY
Woodland Floor Lamp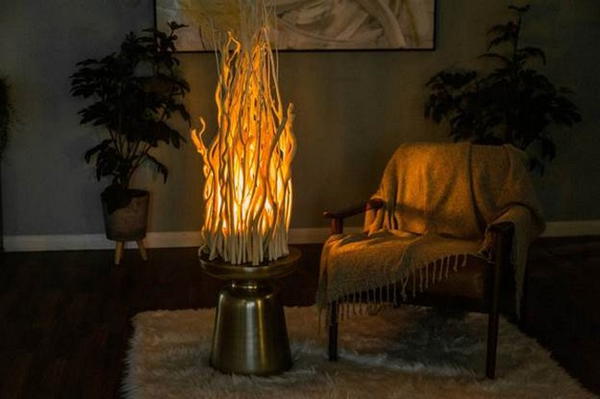 Reminiscent of a campfire, this floor lamp brings the coziness of the great outdoors to your living room. The woodland floor lamp can easily be made at home in a few hours by simply drilling and screwing together the wooden cogs, drilling holes for the lights, and wiring in an electrical cord. s a perfect complement to rustic-themed rooms, also suitable for modern places. You can make it yourself or purchase one from a store. This DIY floor lamp would look better if the light is dim and may not be suitable for bright light.
SKILL LEVEL: ADVANCED
DIY Floor Lamp Combined With A Bedside Table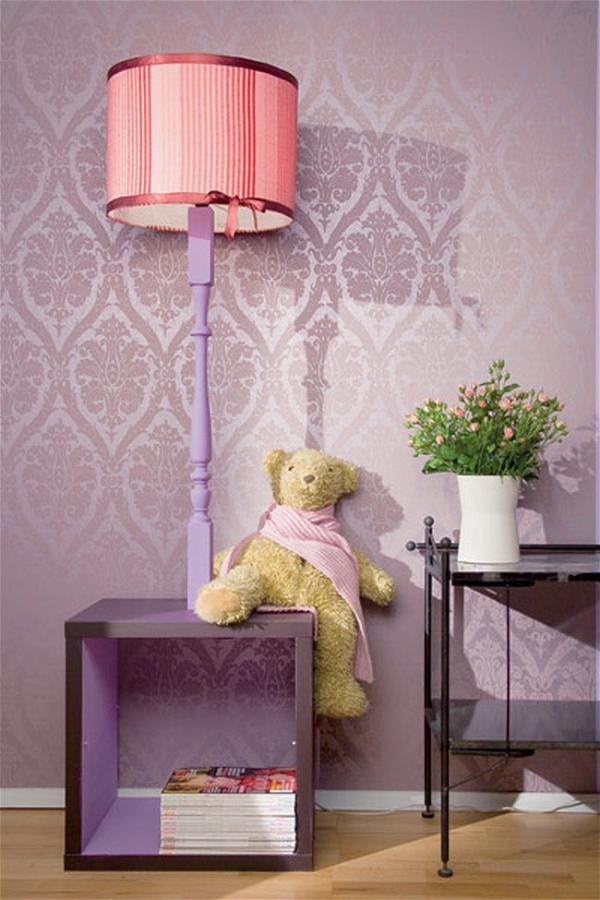 Floateme is a customizable lamp and furniture collection. The modular design allows you to combine various pieces and create your own custom arrangements. This way you will always have enough room for your beloved books, pens, and pocket treasures. Modernize the light in your home or office with this Lighting Essentials floor lamp. The slim base and adjustable lamp head make this the perfect addition to any study, living room, or office. A minimalist design makes it easy to fit into any space.
SKILL LEVEL: ADVANCED
DIY Lamp Makeover With Wine Corks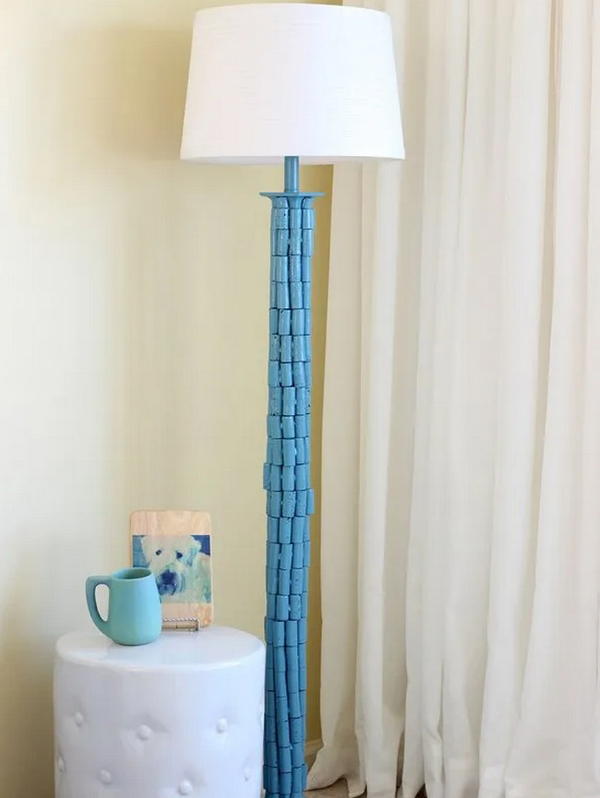 If you want to introduce a pop of color to your decor, but don't want to spend a lot create this easy DIY project. If you love wine, then you're sure to have an abundance of corks lying around. Now's your chance to turn them into a treasure by giving your lamp base a brand-new look. In a few simple steps and with just a handful of supplies, you'll be able to create this unique wine cork lamp makeover.
SKILL LEVEL: EASY
DIY Modern Floor Lamp
This mid-century modern-inspired floor lamp is the perfect finishing touch to any space that's in need of a little illumination. You'll love the look of this minimal, yet expressive, lamp. The geometric form of the walnut base makes a sleek modern statement and provides great support to the shade. The translucent acrylic shade distributes light beautifully while keeping the bulb hidden. We did not include a bulb so that you can choose your own wattage. Build your own super stylish floor lamp to add a modern touch to your home. Perfect for living rooms, bedrooms, or office spaces
SKILL LEVEL: EASY
Turn A Birdcage Stand Into A Mod Floor Lamp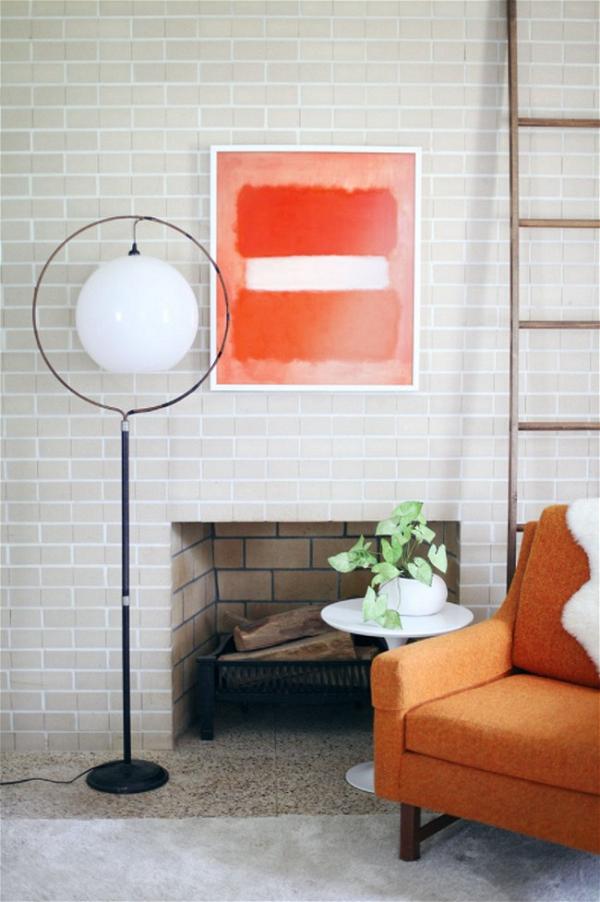 If you love the look of this mod floor lamp, you'll be surprised by how simple it is to create. With just a few basic materials and supplies, you can transform a vintage birdcage stand into a chic new light source to brighten up any dull corner. Bring wearable style to your home décor with this refreshing DIY project. A vintage birdcage stand becomes the base of a mod floor lamp, giving a new life and use to an unexpected item. The tidy stack of white books at the base adds even more height and visual interest. This creative DIY project solves the problem of having a dark nook by turning a decor piece into a functional lamp.
SKILL LEVEL: EASY
CONCLUSION
These natural and functional light fixtures are very stylish. While creating the design of a living room, you should consider not only architecture and the style of furniture but also pay attention to the soft furnishing items. Don't ruin your interior with an ugly lamp, make some really cool. Great for improving the style of your home and adding light to any room. These floor lamps are made from different materials. Pick the one that fits your space and then try it yourself if you want. Upcycle an old floor lamp into a new one, or find plans to build your own industrial pipe lamp.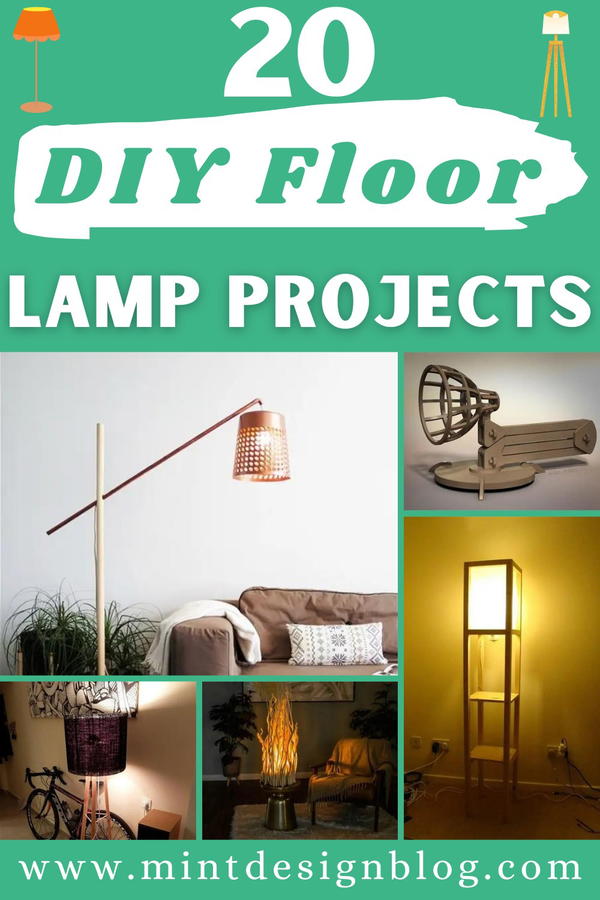 See Other Projects