Solar lights are a great way to light up your yard, garden, or walkway at night without using electricity. These lights have a small solar panel and battery inside of them that charge during the day. The light can then turn on automatically at night. Most of these lights usually come with stakes in order to mount them in the ground. You can place them anywhere that gets enough sunlight throughout the day because they will charge in the sunlight and then turn on at night. Currently, there are many different types of solar lights available on the market today. Some are just simple solar lanterns and others will even change colors as soon as it gets dark outside.
DIY Solar Light: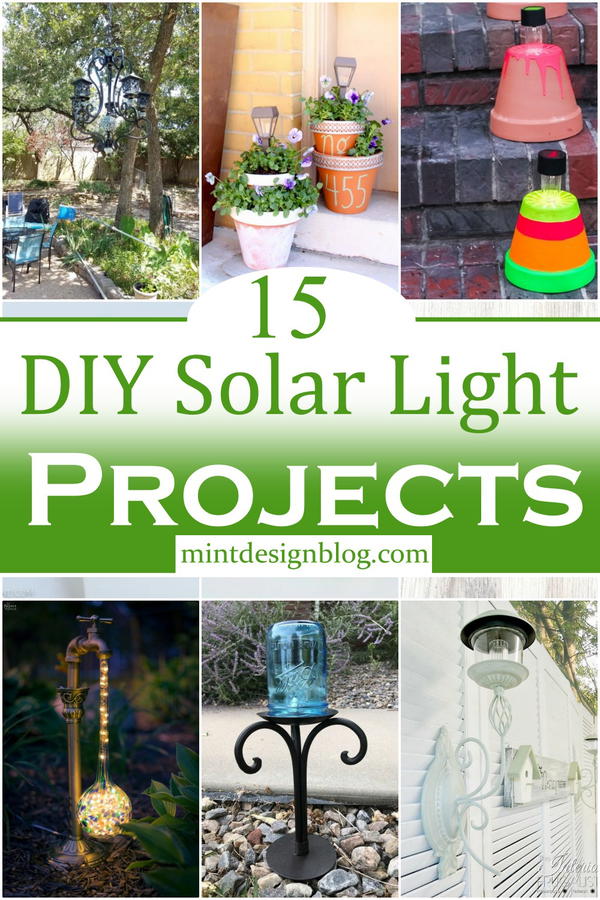 The nice thing about all of these lights is that they don't require any wiring, which makes them easy to install. They are also designed to last 8 hours once fully charged, so you won't be turning them on and off every day. If you're like most people, you probably think of solar panels for generating electricity for homes or businesses. After all, that's what we see on TV and in movies, so it's easy to believe that this is the only use for solar panels. However, that's not the case at all. One of the most popular uses of solar panels is making your home more energy-efficient.
This article will show you how to make a DIY solar light project so your lights don't cost you very much in the long run.
DIY Waterdrop Solar Lights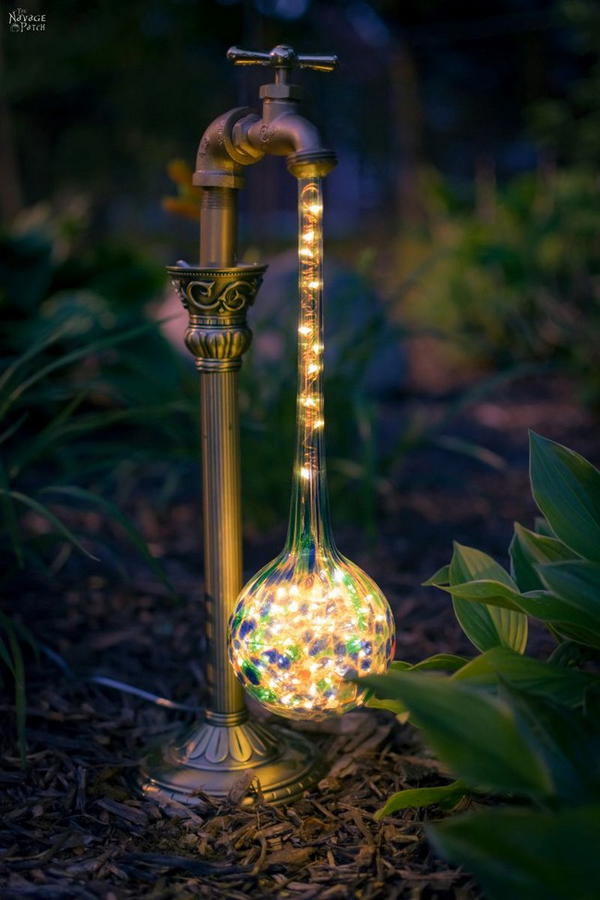 Ideal for ambient lighting, these stylish waterdrop solar lights look great indoors and out. They can be installed anywhere—on a porch, deck, or balcony, in gardens, flower beds, or along walkways and pathways. It's easy to add distinctive, glowing light to your home, garden, or yard with these unique retro-style solar lights. Made of curved polypropylene plastic, waterdrop solar lights are energy-efficient and weather-resistant— all you have to do is twist them on, turn them off and watch as they glow . . . for about 6 hours each night. These fun, decorative lights come in a variety of colors, including lime, blue and red.
How To Convert Metal Sconces Into Solar Lights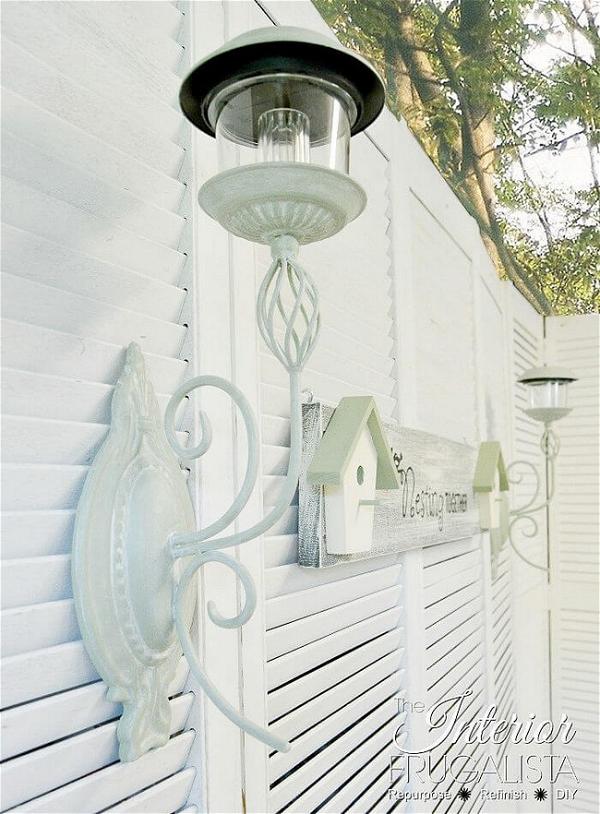 Metal sconces can provide attractive illumination to your home. Sconces are great because they're decorative and easy to install (wall mount or stick directly into a wall). However, if you don't have an electrician for an electrical upgrade, you may want to consider using a metal sconce as a solar light. Increasing your home's safety and reducing your carbon footprint are always good reasons to make a switch.
Downlights, chandeliers, and other lighting options require electrical work in order to maintain a safe home, so you can't enjoy their great light all the time. But what if you could convert a metal sconce into a solar light? You can take advantage of the great light provided by these fixtures without the expense of an electrical upgrade or even turning it on!
DIY Solar Lights with Neon Paint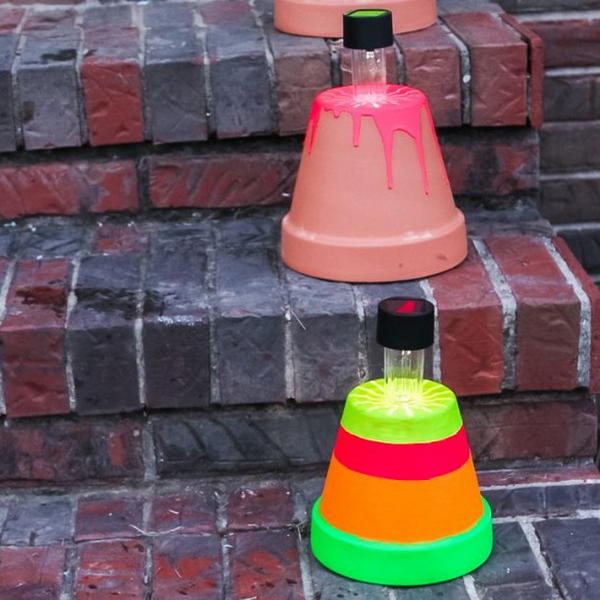 Are you looking to make a fun, colorful, and creative DIY project For outdoors or indoors? This is the perfect one for you! Making your own solar lights with neon paint is such an easy way to light up any area of your home or garden! Make these DIY Solar Lights with Neon Paint and a dollar store solar light. Pack some portable solar lights in your camping gear, emergency kit, or your kid's backpacks. These are great to have on hand and easy to make when the sun goes down.
Making your own solar lights with neon paint is such an easy way to light up any area of your home or garden. Making these DIY Solar Lights with Neon Paint and a dollar store solar light is so simple and fun! Pack some portable solar lights in your camping gear, emergency kit, or your kid's backpacks (if they're having trouble finding things in the dark). These are great to have on hand and easy to make when the sun goes down.
Solar Floor Lamp For Outdoor Decor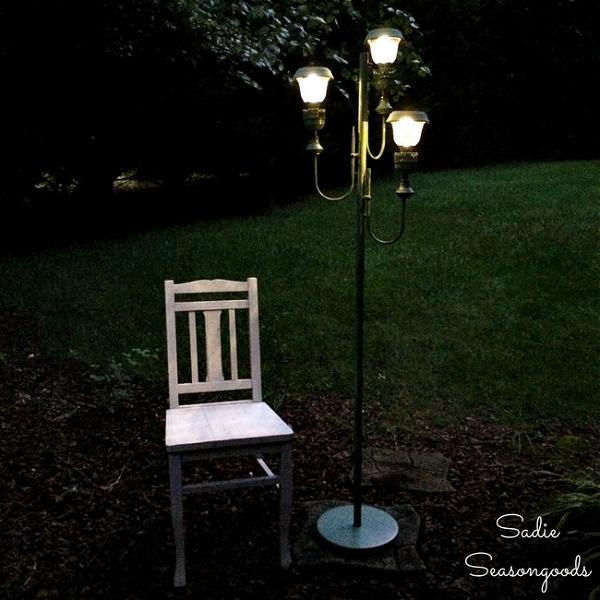 Solar Floor Lamp can be set on the ground or on the deck. You need a battery to power it when you arrive home after work, but this solar-powered outdoor lamp will light up your outdoor decoration at night automatically. The color of the light is warm white which looks like fireflies in the night. This multi-purpose solar floor lamp is designed for outdoor use, meeting all weather conditions. Lightweight and compact, it provides ample light with the push of a button. With a waterproof design, it is ideal for your garden, porch, and patio. This solar lamp is made of 100% steel and it has a strong capacity to absorb sunlight from morning to evening. Before the dark comes, it will light up and make your garden look wonderful.
DIY Solar Light Chandelier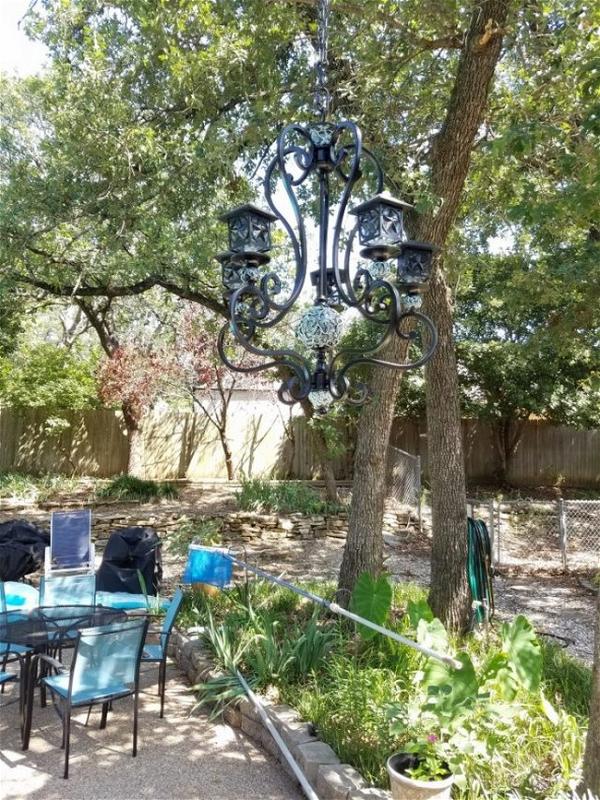 Now you have the light you need, but it's always getting dark before your guests are ready to call it a day. What could be better than an all-natural solar light fixture that'll provide the perfect mood lighting throughout your backyard party? The DIY Solar Light Chandelier is easy to install and rust-resistant while letting you power the lights with solar energy! Ideal for a garden illumination or outdoor party, this chandelier requires no wiring and is highly versatile. With the right materials and tools, this project can be yours easily and at an affordable price.
The DIY Solar Light Chandelier is the final touch that could accentuate the beauty of your garden or backyard dining set-up. The product comes in three easy steps: assemble, install, and illuminate! It is also weather and fade-resistant, not to mention affordable.
DIY Solar Light Planters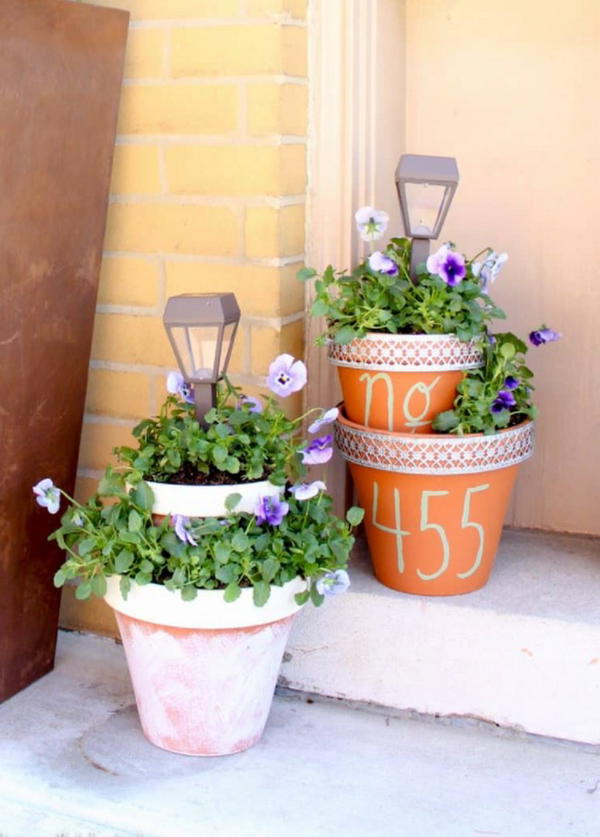 Looking for a creative way to add some flair and light to your yard, patio, or balcony? These DIY solar planters will create plenty of lighting and greenery while alleviating the need to use potentially dangerous electricity. With only simple supplies (and tools if you choose), these gravity-defying planters can be built in any color you like and easily customized. Save money and create a one-of-a-kind light for your home, yard, or garden by making your own DIY solar light planters. These gorgeous handmade out of concrete solar light planters also double as planters once the lights are removed at night.
Have you been wanting to ditch the gas-powered garden lights that you have to constantly replace? The Garden Innovators DIY Solar Light Planters are a stylish, economical, and environmentally friendly alternative. They're also easy to make with just some simple tools and materials!
How To Make Solar Power Outdoor Lights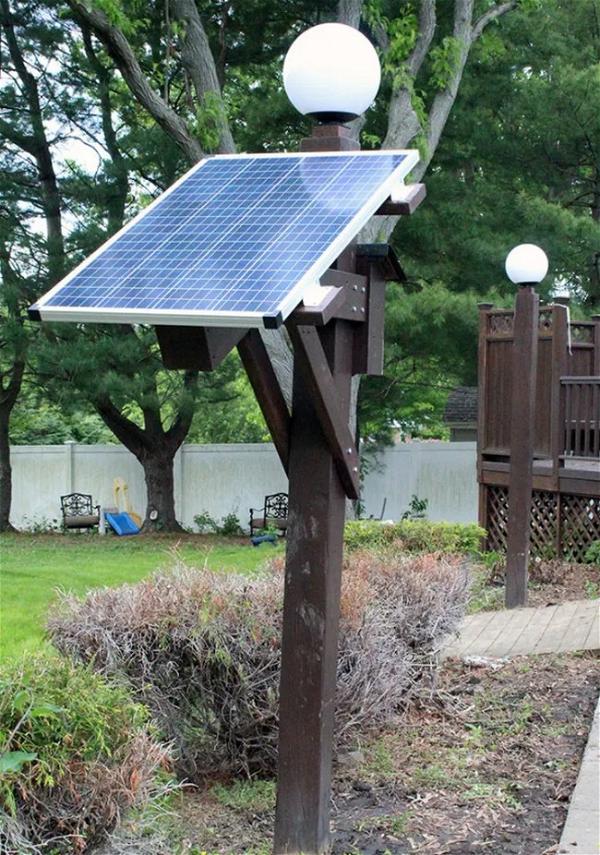 Making your own solar power street lamp is a great way to save money. In addition, making your own solar power street light will give you a feeling of satisfaction and accomplishment. You might be surprised to learn that making a solar-powered street light is not difficult. This low-cost alternative to conventional lights offers many benefits, including reduced electricity costs, improved safety in dark areas, and good for the environment.
To make a solar power street lamp, you need a solar panel with a charge controller, a voltage boost converter, a load (lights or another device), insulated wiring, and crimp-on connectors to attach the wires, two wooden stakes or two pieces of pipe, a pole and bracket to mount the solar panel on the pole and enough hardware for the pole.
Hanging Solar Light Using Glass Chandelier Bowls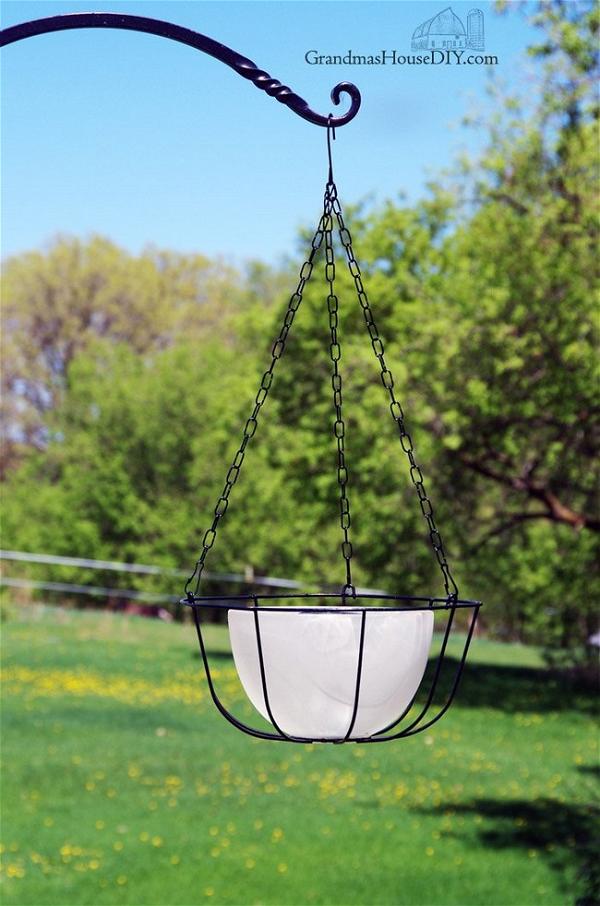 The brass chandelier bowl makes a wonderful replacement for an outdoor lantern in a garden patio or near the doors to your home. With the glass domes and white lights, they offer an elegant ambiance that is both relaxing and soothing. These light kits are not only beautiful, but they also have practical an application. These light kits use chandelier-style glass bowl pendant lights over the doorway or above a table or deck to accentuate your outdoor living space. When the sun goes down, these lights will illuminate and create an additional source of light to your home. They are powered by solar panels on top of each fixture and require no wiring.
Mason Jar Solar Light Sidewalk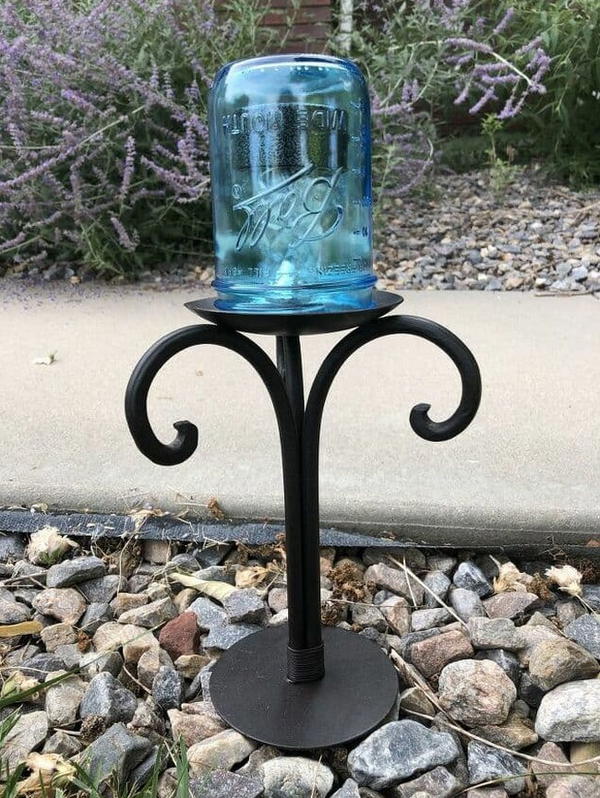 Mason Jar Solar Light Sidewalk will be the highlight of your porch or patio. Made to imitate the old-fashioned lanterns that were used in older times, Mason Jar Solar Light Sidewalk will be able to provide ambient lighting for your outdoor areas. Mason Jar Solar Light Sidewalk is made out of durable porcelain and finished with a classic white lantern. Turn your deck into an outdoor oasis with these jar solar lights. Simply place the jar nails in the ground, and screw the jar, complete with a mason jar lid, onto the end of it. Simply fill the Mason Jar Solar Light Sidewalk with water and place it outdoors under direct sunlight. It will charge up during the day and release solar power light at night. Let natural light do the rest
DIY Wood Lanterns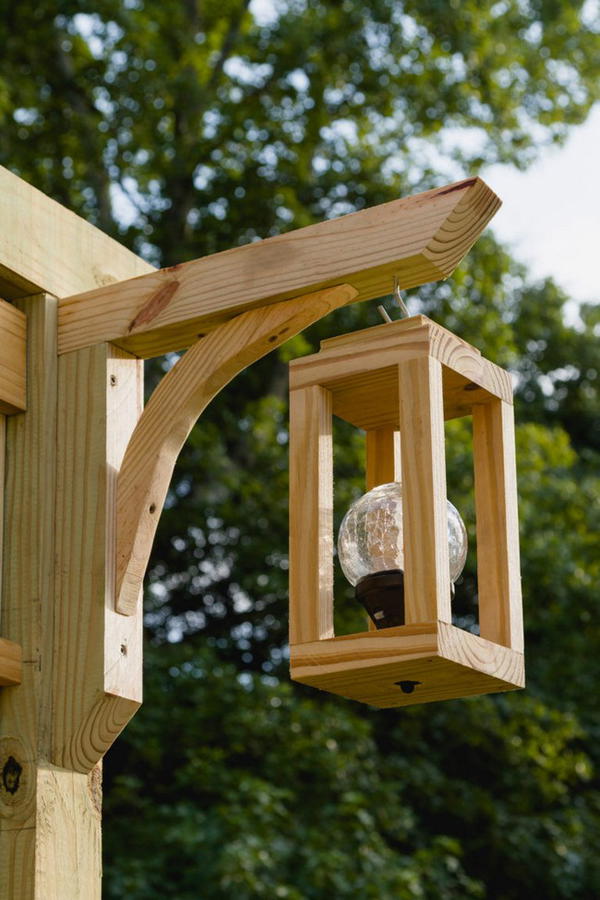 Gather 'round! The DIY Wood Lanterns have arrived - a value pack of DIY kits for you to craft, decorate and display around your home. Thanks to wood, these stylish lanterns are easy to assemble...and easy on the eyes. Turn them into fall centerpieces, build them one by one with grandkids for a wintery project (or during a cabin retreat), or string them over lanais and pathways for DIY light displays.
Candlelight is romantic. Lanterns are whimsical. Wood lanterns are what we're talking about. Use our DIY kit to create a rustic wall display, a few fun nightlights, or charming back-porch accent lights to shine on parties and patios for year-round festive light.
DIY Solar Light Post Using 4×4 Boards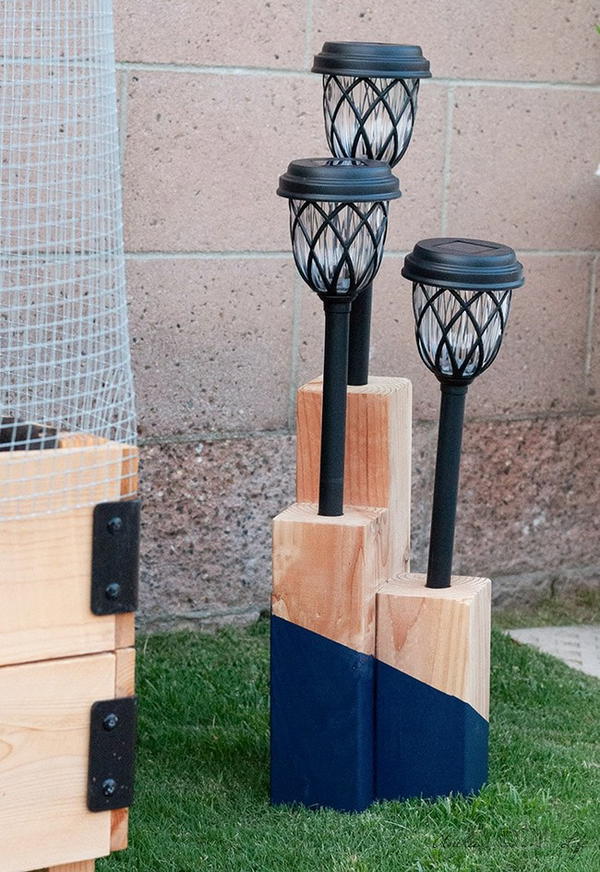 You can build a solar-powered light post using 4×4 boards and some basic electrical supplies. This project can help you learn the basics of drawing an electrical plan and wiring a solar-powered LED lamp. Here is a simple woodworking project that you can build to illuminate your lawn or garden. It's easy to make and affordable, too. With the increase in solar applications, it is not surprising that you are looking for the best way to use solar energy to illuminate your yard or garden. Of course, you already know you can harness the sun's energy to power a lamp or even your home.
Home is where the heart is, and that's especially true when you live in a rural setting or away from a major city. How can you create enough light in your yard to really feel like home at night? The addition of soothing porch lights, however, will add so much to your yard. Best of all, it can light up your yard or garden at night, saving you money."
Upcycled Solar Lamp Posts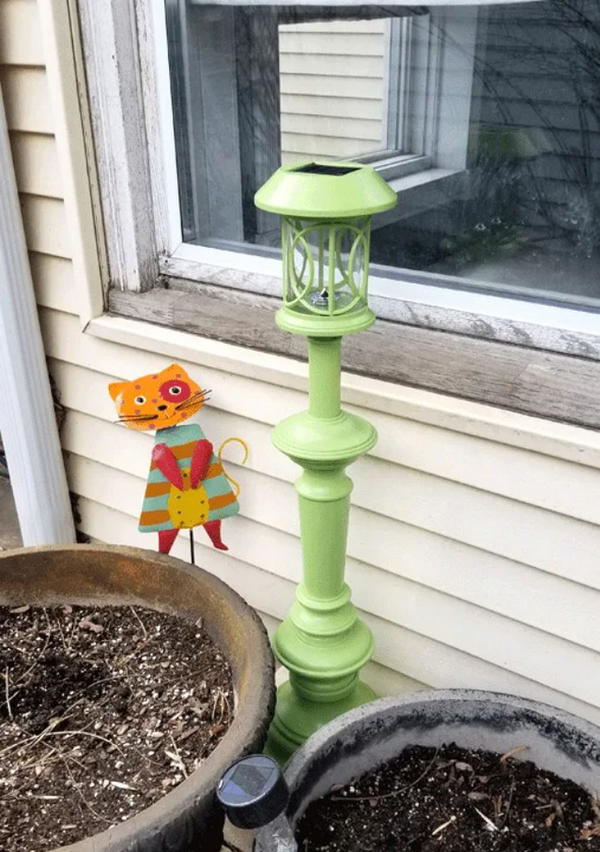 Solar lamp posts have never been so practical. A shining addition to your outdoor space, each lamp post showcases a colorful base made from recycled glass or plastic. Designed to use less energy, they charge all day in sunlight, and then automatically turn on at night. Place them wherever you need extra illumination or an interesting focal point. Also makes a great gift! This Upcycled iron and glass solar lamp posts feature a sleek, attractive design that blends well into any outdoor space. Upcycling materials is something we are very passionate about – every one of our solar lamp posts saves something old from the landfill and gives it new life. Be sure to select the correct pole diameter if you intend on using your post with a standard-sized paver base.
Dollar Store Solar Lights On Landscape Timbers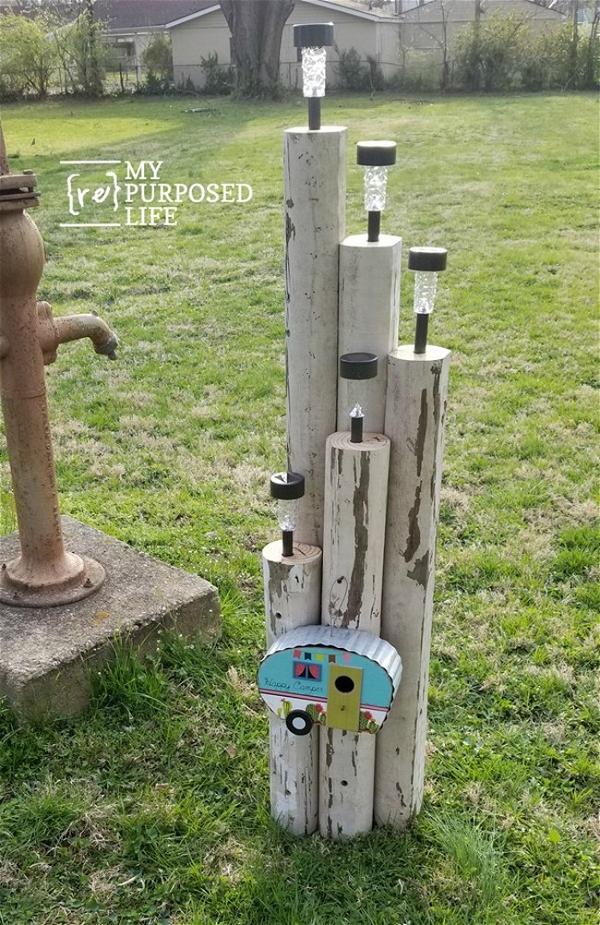 Make a night out of your day with these solar-powered lights on your landscape timbers. With lights to choose from, you can get creative finding the perfect look for your yard. They're easy to install and run off of solar energy for free nighttime illumination. Add a custom touch to any establishment with Dollar Tree Landscape Timbers.
The Dollar Tree Landscape Timbers are a great way to show a running theme through your yard or use these versatile timbers in a new way. Place them anywhere you want to add a little light and color! Your yard will really glow when you add our solar lights in many colors. Landscape timbers are used to organize gardens and landscape beds. You can also affix solar lights on these beams for an unconventional display of nighttime garden lights and to show how versatile these unique wood beams are. These landscape timbers are made of recycled pallets
Coastal Solar Lantern Decor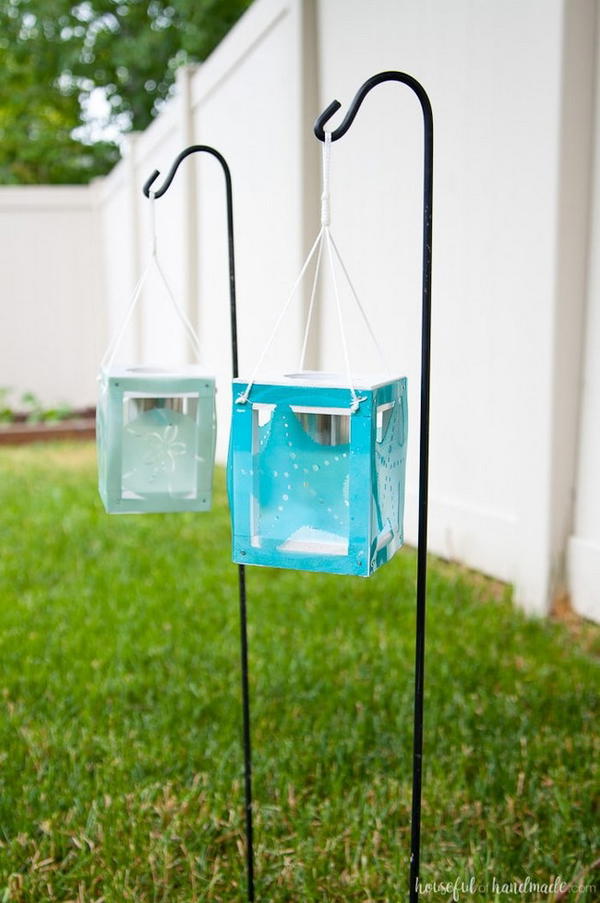 If you love the outdoors and want to bring nature indoors - decor that is green, environmentally friendly, and vintage - the Coastal Solar Lantern Decor is the perfect addition to your farmhouse, rustic or Scandinavian-style home. Made from metal for a vintage look, this beautiful lantern features an energy-efficient solar panel that creates an authentic indoor ambiance. The Coastal Solar Lantern Decor presents a wonderful contrast between nature and polished design.''Optimized for solar power, the Coastal Solar Lantern Decor provides a realistic starry sky in your beach house and features an interior that emits warm light as it glows from within from natural daylight. The lantern features four decorative props to show off more of its rustic charms, including an aluminum tipped anchor, crab claw, and waving palm branch on a sturdy twig stand.
DIY Wine Bottle Tiki Torches And Solar Lights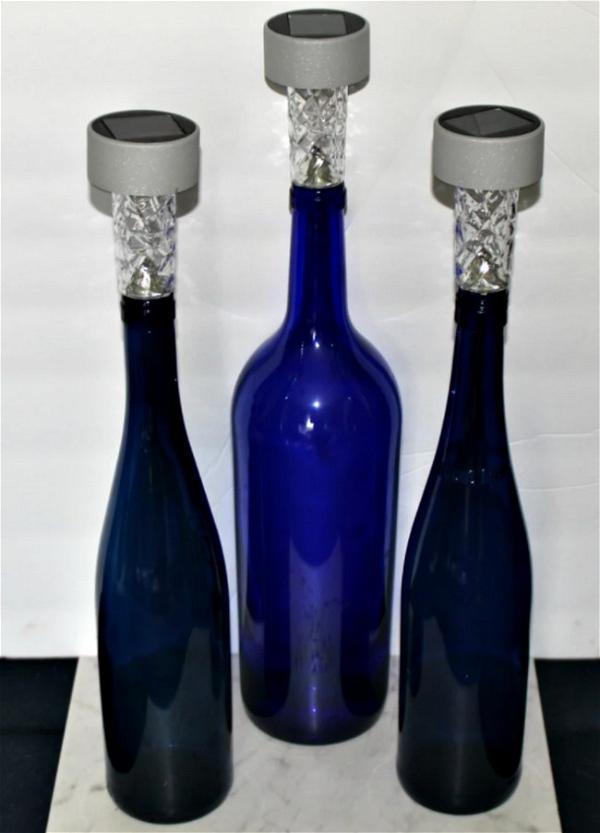 What is better than a Tiki Torch? How about an easy-to-make DIY wine bottle tiki torch or solar lights. They are cheap and easy to make, these wine bottle tiki torches are fun and backyard-worthy! Or Solar lights with a twist, using old wine bottles for the solar light tutorial, that fits snug in a wine bottle for all your summer nights of barbecues, take it camping and hiking too. This simple DIY wine bottle tiki torches and solar lights project will be perfect for your outdoor entertaining. These are DIY wine bottle tiki torches with solar bottle lights that you can make for your patio. The best thing about these wine bottle tiki torches is that you can also use them as centerpiece decoration during the summer season.