Step into the enchanting realm of DIY crafts with our whimsical Wood Lantern collection! These magical lanterns, available in an different of shapes, sizes, and colors, effortlessly infuse your outdoor décor with a touch of natural elegance. Unravel the secret to finding the perfect lighting with our captivating DIY wood lanterns, radiating rustic charm and warmth.
Crafted from simple materials and customizable to suit any home style, these lanterns are a breeze to create. As day turns to night, let our tabletop and hanging lanterns cast a cozy glow, transporting you to a world of wonder. Dive into our treasure trove of DIY Wood Lantern Ideas and discover the perfect design that captures the essence of your unique abode. From rustic vintage to sleek modernity, there's a lantern for every corner of your whimsical haven!
DIY Wood Lantern Plans

A collection of DIY Wood Lantern ideas to inspire your next outdoor space. Lanterns can add a cozy glow to any outdoor space, but they can also be the centerpiece of a sharp and modern dining room or living room ensemble. From simple ways to create your hanging lanterns to turning a reclaimed lamp into something more rustic, these ideas are stylish, DIY-friendly, and easy enough for anyone to make at home. Add the perfect finishing touch to your home with these beautiful, affordable wooden lanterns. Each lantern comes with supplies and instructions to help you find the best decor for your space.
How To Make DIY Wood Lantern Centerpieces?
Lanterns are a great addition to any garden. They add a bit of charm, and they can be used for several different purposes. You can hang them in your garden or on your porch, or you might want to use one inside your home. If you want a way to make your own DIY wood lantern, this article is for you! Here are some reasons why you should build your DIY wood lantern:
It's Fun To Make Your Own Wood Lantern
You'll Save Money If You Build Your Own
You Can Customize Your Lantern To Fit Your Needs
You'll Build Skills That Will Help You In Other DIY Projects
DIY Outdoor Scrap Wood Lantern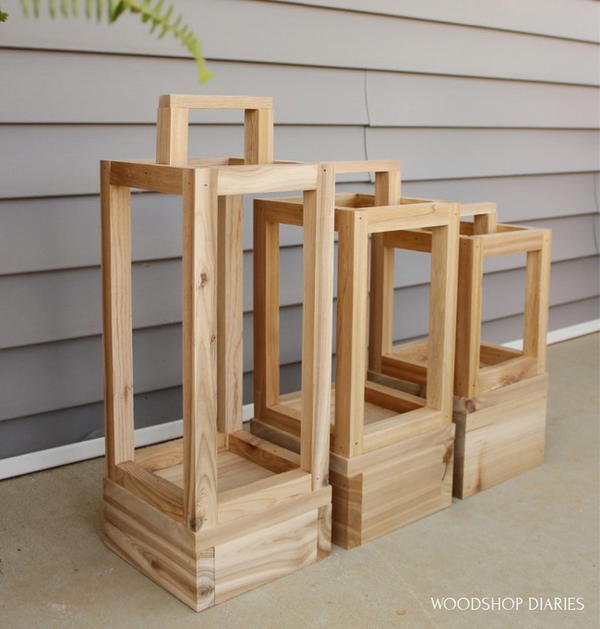 Do it yourself! This lantern is made from wood scrap and glass. It can easily be hung inside or outside but can stand on its own as a unique decorative piece. This easy-to-make lantern is a perfect way to craft your style on the cheap while bringing a warm glow to your space. It's easy to make and perfect for outdoor entertaining on a warm summer night. This rustic lantern is great for camping and outdoors. It's made from scrap wood, pine cones, and decorative touches.
DIY Wood Lanterns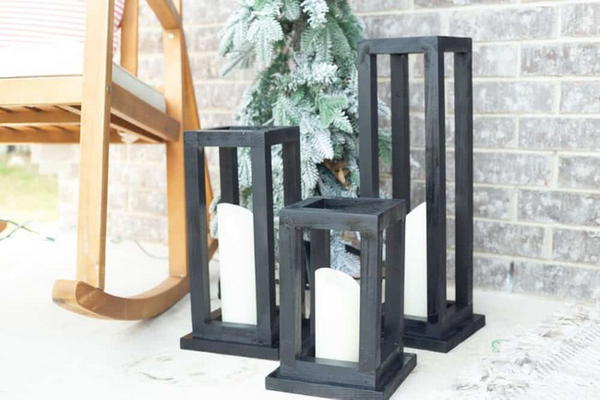 A perfect addition to gardens, patios, porches, and more! Hang them from trees or as part of a room decorating display. You can turn a boring, plain lantern into one that will add character and charm to any room. This is a unique and fun project that is inexpensive to do, and you can also use it inside or outside! These hanging Lanterns are the perfect DIY project for the upcoming Holidays! Also great for weddings, parties, and more!
DIY Wooden Lantern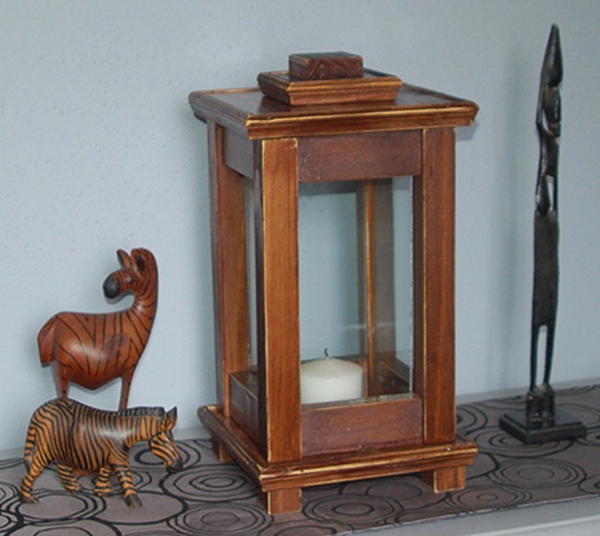 The DIY Wooden Lantern features a wood frame and an opaque paper shade. The lantern can be easily assembled by slotting the pole through the base and attaching the top of the pole to the top of the base using its included screw. When complete, adjust your lampshade to the desired position and have your own wooden lantern! This DIY Wooden Lantern project is the perfect way to update your home decor. You can have a beautiful rustic lantern on your porch or backyard with a little paint and some craft supplies.
How To Make A Lantern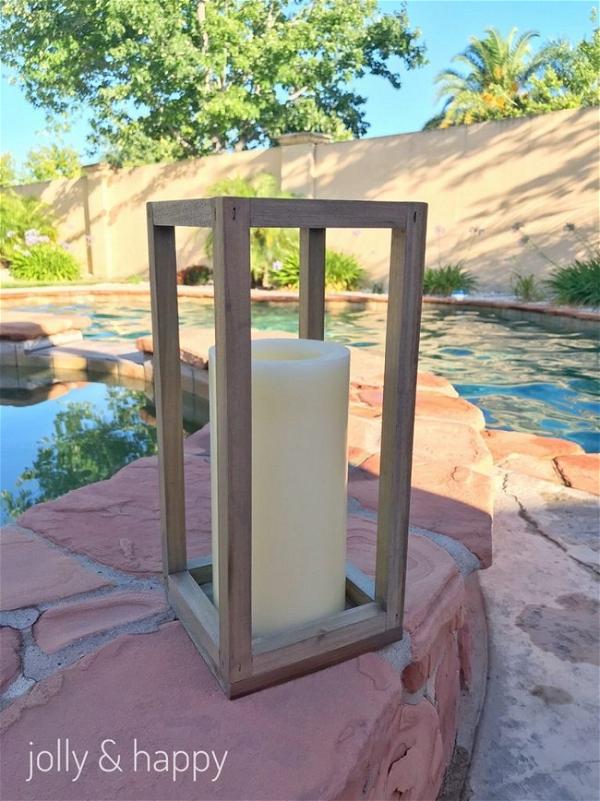 Kids can make a wooden lantern that is both sturdy and pretty in just a few minutes. This great project is for kids ready to handle tools and follow basic instructions. This beautiful wooden lantern is an excellent project for more advanced woodworkers. But the best part about these lanterns is that they are super easy to make, and you can paint them any color you like! You could even use stencils and stamps on the outside cover. It would be cute if you had a couple of kids who wanted their own individualized lanterns. Just add the names!
How To Make Wooden Lanterns With Scrap Wood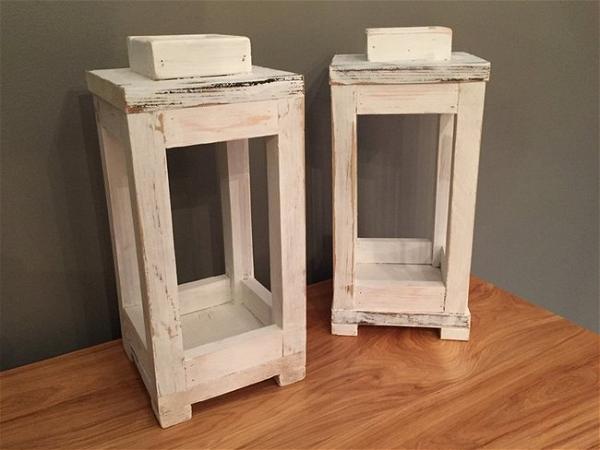 This is a quick way to make something useful using scrap wood. It doesn't matter what size or shape of wood you have; this project can be done with any size or shape. It is just a matter of cutting the wood into sections, drilling holes, and putting them together in different ways until you get the right look you want. You can also use this same technique when making a table or furniture piece out of wood with an unusual-shaped top. You need to hang it somewhere with unique hardware, like in this project.
DIY Wood Lanterns For Christmas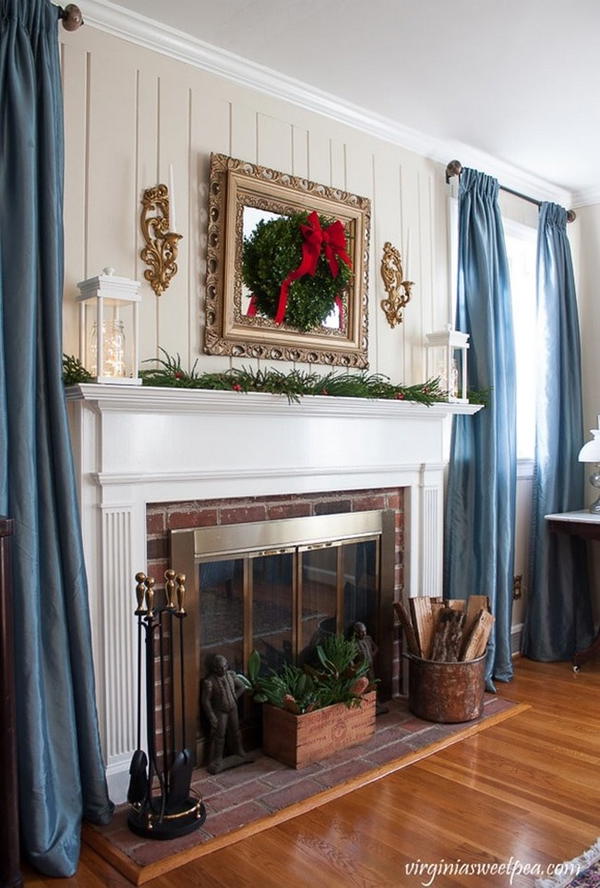 Beautiful wood lanterns are the perfect way to add outdoor warmth and decor to your holiday season. They look amazing on your front porch, on your Christmas tree, or even sitting around the fire pit. Wood garden decor can be a great addition to your outdoor space. They are easy to build and sturdy enough to last through the years. Wood lanterns are easy to make and look amazing around your home. They add a rustic and natural flair that makes any room feel complete.
DIY Wood Lantern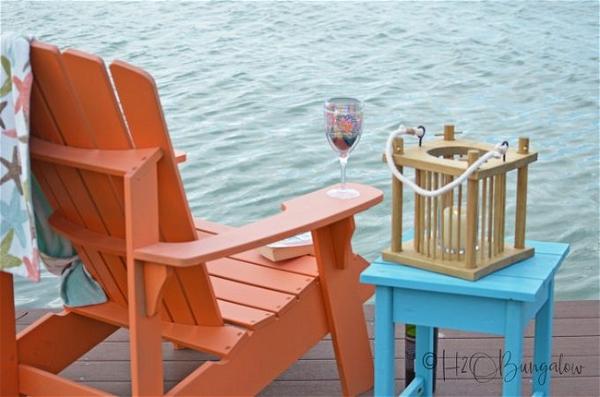 This DIY wood lantern is easy to make and a wonderful addition to your home decor. It makes a great gift for friends and family too! Bring the outdoors in with a DIY wood lantern. This quick tutorial shows you how to make this charming, rustic lantern. This is a great weekend project with your kids that can be completed in no time! Designed to be a centerpiece piece for your patio or backyard, our wood lanterns are an easy building project.
DIY Modern Farmhouse Wood Lanterns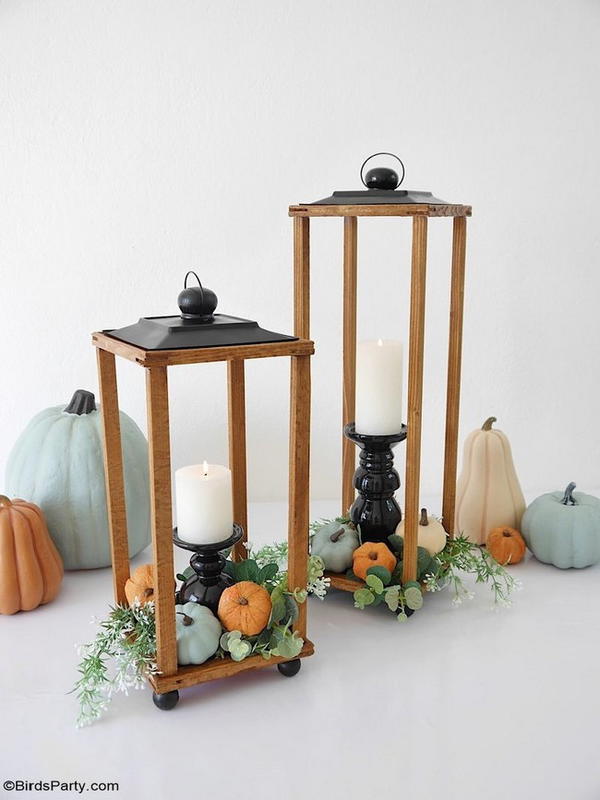 Add ambiance to your home or outdoor spaces with these wood lanterns. With just a few simple folds and staples, you could easily create these stunning lanterns for an easy, one-of-a-kind DIY project! Bring a rustic, handmade look to your outdoor space. Turn this hand-painted, rustic lantern into a beautiful farmhouse souvenir using this step-by-step instruction. Bring a touch of modern farmhouse style to your home with these easy DIY Modern Farmhouse Wood Lanterns. This wood lantern's sweet shape and neutral color are the perfect backdrops for modern decorations and family photos.
Wood Lantern Centerpieces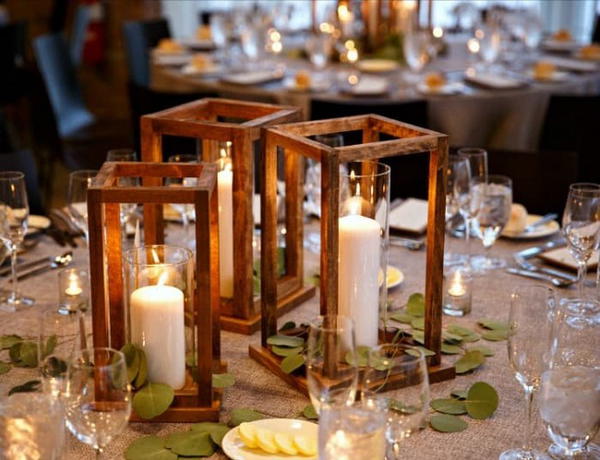 Surprise your guests with these elegant and simple DIY Wood Lantern Centerpieces. They are beautiful, and you don't need any DIY experience to make them! Create a rustic, romantic feel at your wedding or party with these eye-catching DIY Wood Lantern Centerpieces. Suitable for any occasion, this project lets you choose your own color and pattern so that it can suit any style! These DIY wood lantern centerpieces are extremely easy and cheap to create! They make an elegant backdrop for your home decor, especially during the holiday season.
DIY Wooden Lantern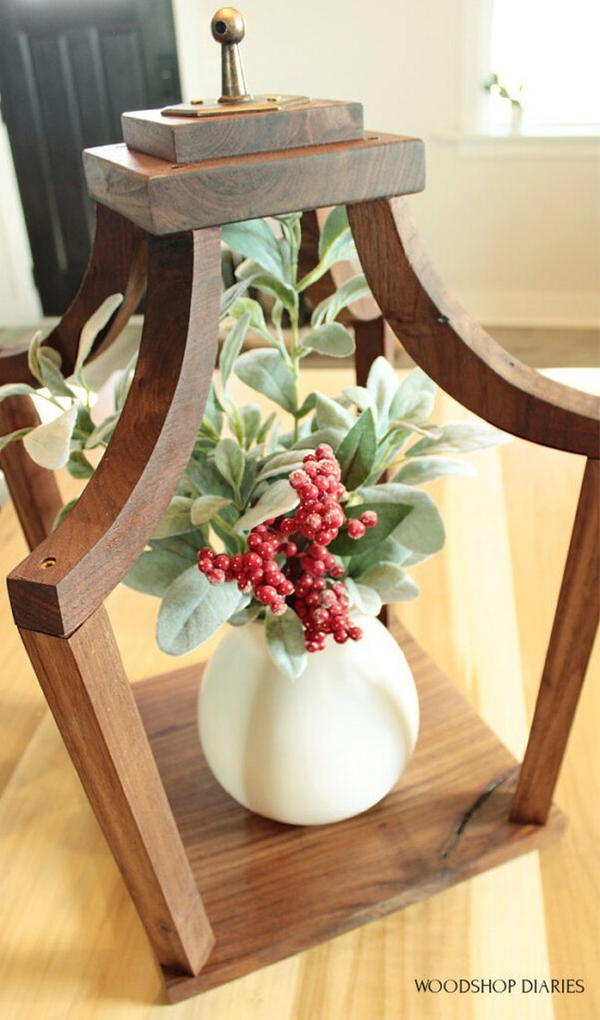 Decorate your home with this DIY Wooden Lantern. The wooden lantern is handcrafted and durable and looks great on a shelf or hanging in the window—a perfect gift idea for a housewarming or birthday. Make a beautiful statement with these easy step-by-step instructions on creating your wooden lanterns. These rustic wood lanterns are easy enough for anyone with basic woodworking skills. Improve the lighting at your next party with this stylish DIY Wooden Lantern. All you need to do is wrap a wire around a piece of scrap wood, attach it to your ceiling with hooks, and you're done!
DIY Wood Lanterns Made From Scrap Wood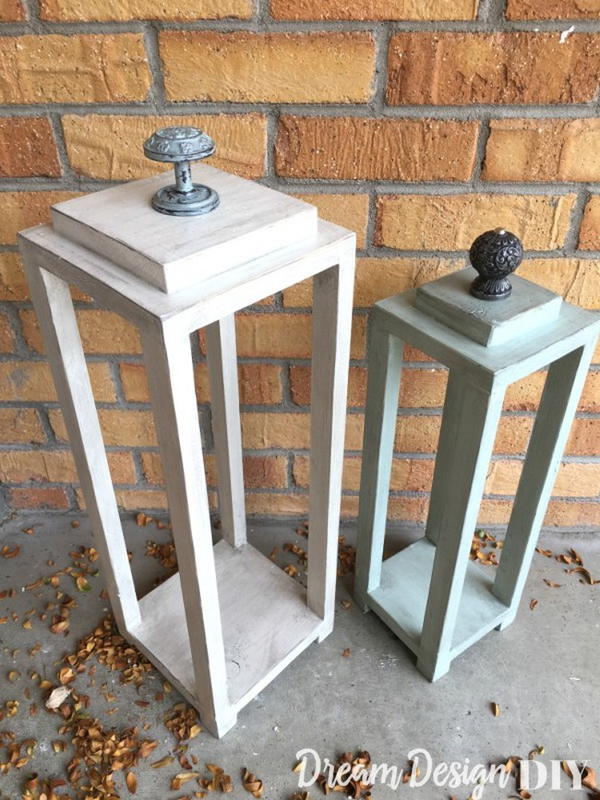 You can make these simple, beautiful lanterns from scrap wood. You can easily customize the project to fit your style and decor. These DIY Lanterns Make Your Home Look Rustic and Glorious. There's nothing quite like a properly lit lantern in your home. Not only does it create a warm glow, it also lends an instant sense of coziness to any room. These easy-to-make DIY wood lanterns will add warmth to any home. They are made from scrap wood and have an appealing, natural look. Perfect for your home or patio!
DIY Wood Lanterns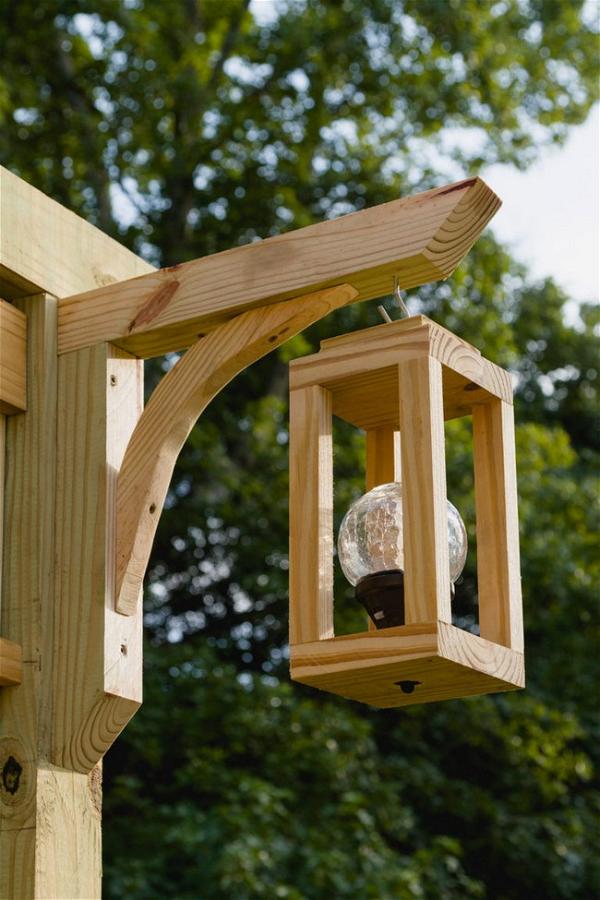 Give your outdoor space a warm glow with this DIY wood lantern project. This simple DIY shows you how to use cedar and paint for a unique look that will last for years. Transform a carved wooden lantern into a rustic-meets-modern piece with a few simple touches. This project is ideal for beginner woodworkers who have already mastered the basics of measuring, sawing, and sanding or for more experienced crafters looking for a new challenge.DIY Wood Lanterns are great for summer evenings, so your patio or backyard can have a romantic feel. Moreover, you may also try this lantern in your living room. They look very impressive and give a warm atmosphere to the house.
How To Make Lanterns From Scrap Wood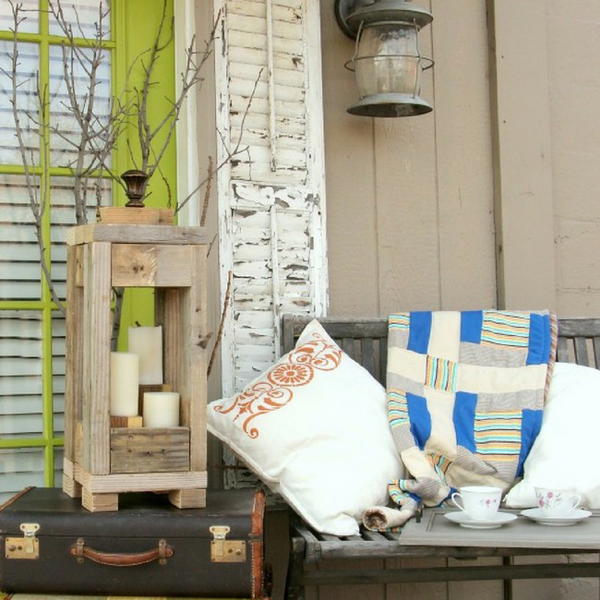 Sick of throwing away scrap wood? Turn it into awesome DIY lanterns! Get creative and show your woodworking skills by making these fun and easy homemade lanterns. Lanterns are great for adding glow, light, and warmth to any room in your house. Lanterns make a great gift, decoration, or way to show off your crafting skills. They're easy to make using nothing more than scrap wood you probably have lying around the house. These lanterns are easy to make and can be customized to fit your unique style. Grab some scrap wood and prepare to create the perfect outdoor lighting for the whole family.
DIY Scrap Wood Lanterns In 1 Day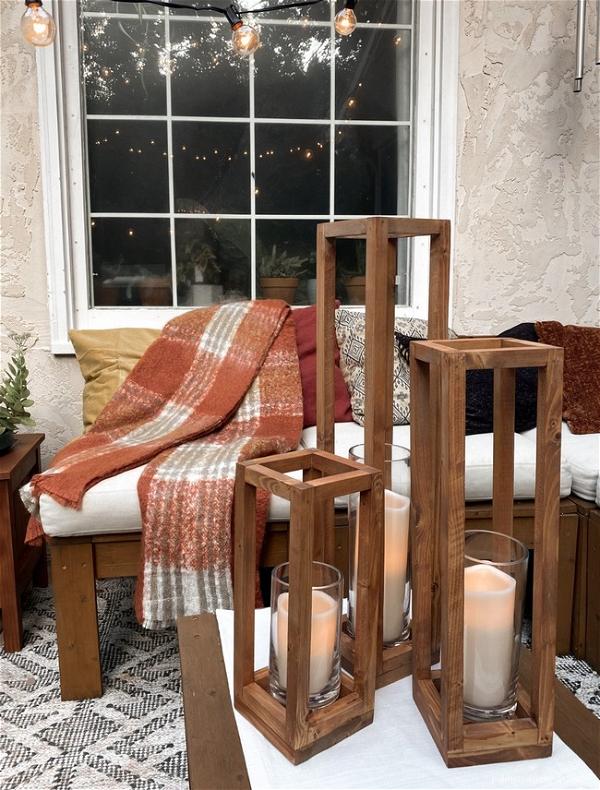 If you love DIY projects that are both practical and beautiful, then this scrap wood lantern tutorial is for you. These easy lanterns are a perfect addition to any space that needs a little extra light. Consider making some fun scrap wood lanterns for a quick and easy way to add some style to your home. They work perfectly as porch lights, table lamps, or hanging plants. These light-emitting lanterns are easy to make and add a natural touch to any room.
You can also see: DIY Candle Holder Ideas
DIY Scrap Wood Lanterns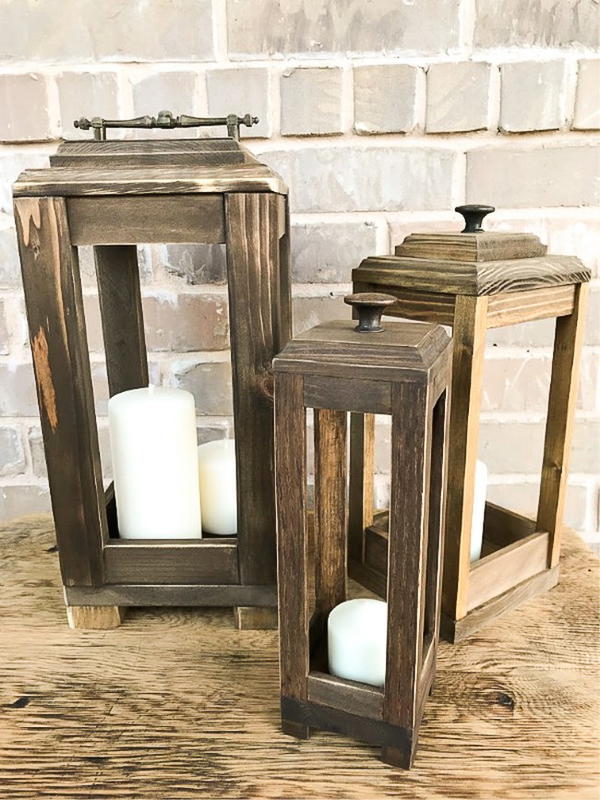 A one-of-a-kind lantern for your home. Transform scrap wood into gorgeous rustic lanterns that you can easily make yourself. This simple project is a festive way to light up your home at any time of year. Turn your old wood scraps into a beautiful lantern to light up your patio or deck. A perfect DIY project for novice crafters, our scrap wood lanterns cost under $10 to make and take just 30 minutes, including the drying time! Get ready to offer these as gifts or use them all summer long—they're also great for Halloween decorations!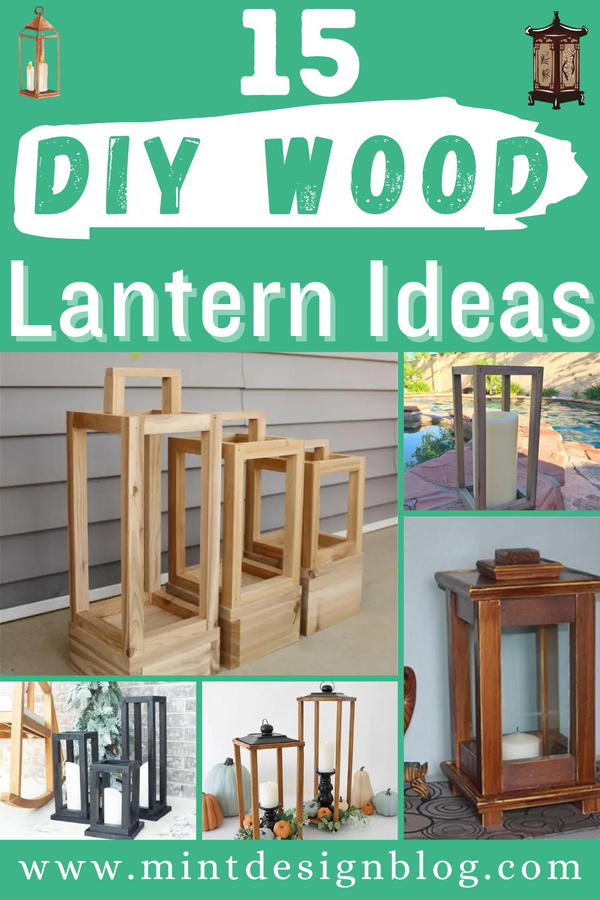 See Other Projects