Hamsters are cute, furry little animals that love to hide; They like to spend their days in hiding and only come out during meal times or when they feel safe. Hamster hideouts are essential for your pet hamster because they provide a secure place to sleep. It also helps in keeping the hamster occupied and entertained. These DIY projects can be made from many different materials like cardboard, paper towel rolls, or even toilet paper rolls. It can also be made from natural materials like wood or rocks. Here we have rounded up different DIY hamster hideout ideas that you can try out at home quickly: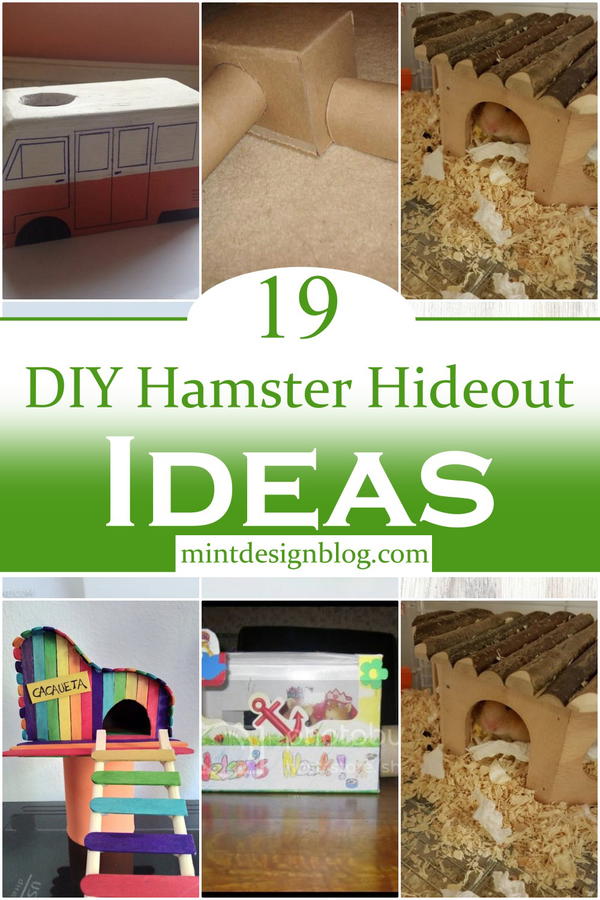 Hamsters are nocturnal creatures that like to stay hidden during the day; They also don't like being disturbed when they sleep at night. If you have children or other pets in the house, it is best to keep your pets out of sight when they are not with you. This will prevent them from being injured or killed by another person trying to play with them while they sleep or eat their food. Hamsters are friendly and entertaining, but they may be challenging pets if you don't know how to care for them properly. Check out below some of the best DIY hamster hideout ideas you can create at home.
Here are some most affordable 19 DIY Hamster Hideout Ideas for Your Pet, A look at great hamster homes the hamsters will love!
DIY Simple Hamster Hideout
Hamsters love to hide in small spaces and play around; if you want to make your hamster feel happy and comfortable in his own little corner of the house, you should make a simple hideout for him. The hideout is not something so difficult to make because it is made from toilet paper and a cup. The cup serves as the mold for the hamster's new lovely home. This hideout is simple and doesn't take too much time either. Watch this video to learn more!
How To Make A Custom Hamster Hideout
Creating a hideout for your pet hamster is an easy (and inexpensive) way to add excitement and interest to your furry friend's environment. You need some basic materials, such as balsa wood and paper towels, and a little time! If you are looking for a fun project with your kids, this can be a great one to make together. You will find step-by-step instructions on making your own custom hamster hideout in the above video.
Underground Hamster Hideout DIY
Do you want to provide a cozy home to your pet hamster? If your answer is 'yes,' then this DIY project will help. It's time-consuming but creative. You need to use materials that are non-toxic and safe for pets, like plastic wrap and paper towels. This DIY underground hamster hideout will give your little furry friend a place to exercise, play and sleep. It is a great way to keep your hamster happy and entertained. This fun project is easy to make and will provide hours of fun for both humans and their pets!
How To Make A Hamster Hideout
Making a hamster hideout for your hamster is fun and easy to do. The great thing about this hideout is that it can be used in your pet's cage, as a hiding place for play, or as an extra layer of protection from predators. It will keep them happy and entertained, especially if you make the items designed for it yourself. This tutorial shows you how to create your own Log Cabin from scratch, including building instructions, step-by-step photographs, and an explanation of why this design works so well.
DIY Hamster Camper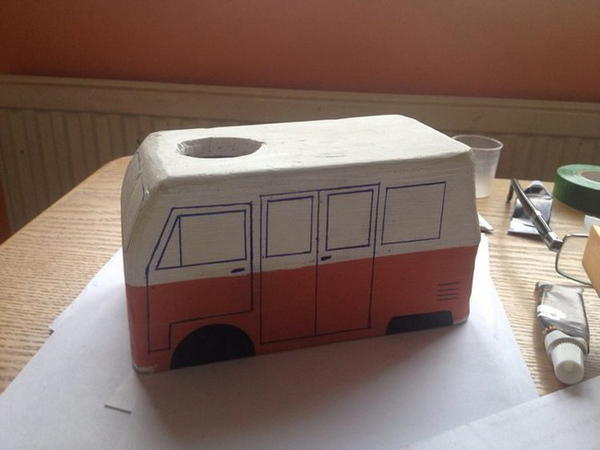 Having this cute little hamster as a housemate will be an extra joy and excitement in your daily routine. With this DIY Camper Hideout, you can easily make your hamster's bedroom even more comfortable. This is not only a hideout for your pet but also a nice decoration for your home! When you have enough storage space, you can make a hideout for your hamster; Make holes on each side of your camper to lift it easily. This guide shows you the complete procedure.
How To Build Hideout For Hamster
A hamster hideout is a perfect place to keep your pet hamsters safe and secure. It's also a great place to spend quality time together. A hamster hideout can be built at home with the help of a few tools and materials. The construction of this pet house should be done by an adult only as it involves both cutting and gluing actions. This hamster hideout that you'll build is not just for a hamster; it's also for you! You get to use your creativity and artistic skills in putting it all together. In the end, you have an adorable hamster house that works as a creative refuge for your pet and even for yourself.
Multi-Chamber Hamster Hideout
A multi-chamber space made of a cardboard box is the best hideout for your hamster. It provides them with a sense of security and, at the same time, encourages a clean and healthy habitat. This is because different chambers allow you to separate the clutter in each one. You can even customize it to fit your hamster's needs using whatever you have available in your home! Watch this video tutorial that will teach you the whole making process.
Easy Hamster Hideout
Hamsters are adorable and make great pets; One of the most popular hamster toys around is the hideout. You can make a simple hideout for your hamster out of materials you probably already have around the house. This interactive toy allows your furry friend to stay entertained all day long! The hideout can be made out of an empty paper towel roll, some toilet paper tubes, and some cardboard pieces. This easy-to-follow video guide provides step-by-step instructions for making a hideout for your furry friend.
DIY Hamster Hideout
This DIY project will show you how to make a hamster hideout from household supplies. The hamster hideout is a great way to give your pet hamster somewhere private to sleep and have a little fun. To make this simple DIY craft, you'll need a large bowl, tissue paper, water, etc. This video tutorial will tell you how to make a hideout for your hamster. It's not difficult at all, but it does require patience and time.
Hamster Habitat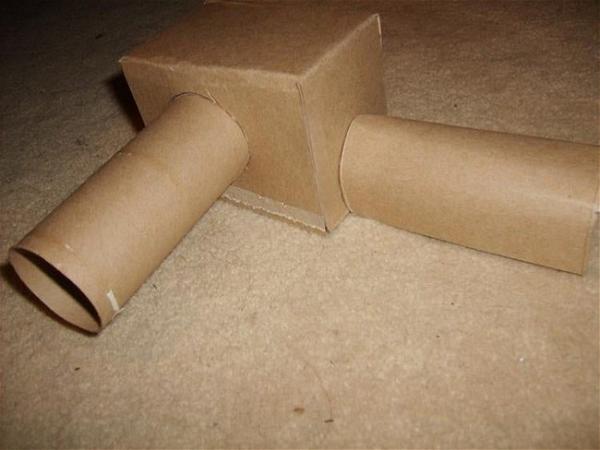 A great way to introduce your hamster to some new surroundings is to build them a habitat. This is also a cheaper alternative to purchasing one in the store, and you can use whatever you want around your house, such as cardboard boxes, toilet paper tubes, and glue/tape. Just make sure everything is cut correctly out so that your hamster cannot chew it up or injure itself on it. You can also customize this to your liking by adding shelves or removing some of the cardboard.
 Making A Hamster Hideout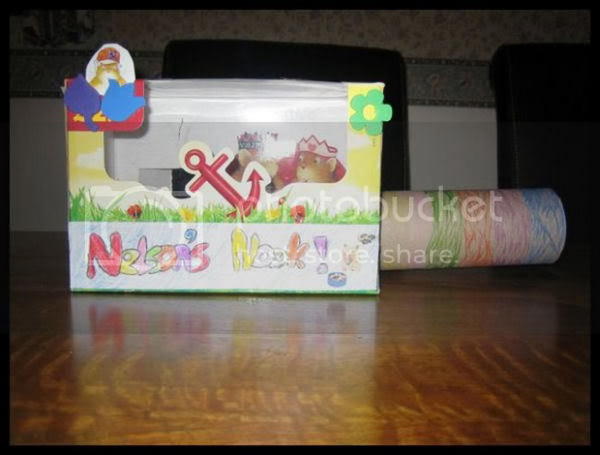 Making a hamster hideout is a fun and exciting project that your children can find very exciting. It is easy to build but looks like a professional built it. This cute hideout will keep your pet safe from harm and provide hours of fun for you and them. If you have a hamster or know someone who has one, this will be great for the pet to play in. Here is a complete guide on making such a hideout with simple tools.
Hamster Hideout With Cardboard Box
If you have a hamster and don't have time or money to buy expensive hideouts, this is a simple but great solution. You will need some boxes and some cardboard to make an exciting place where your pet will feel safe and comfortable in hiding. It also promotes creativity and saves space! The great thing about this hideout is the low cost and the endless possibilities for customization. The video above will walk you through the complete procedure.
Hamster Hideout Idea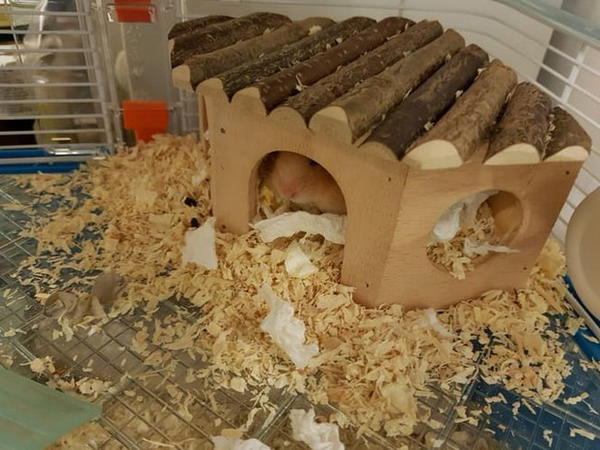 Hamster Hideout is an essential thing for your hamster. It will be good to build one for your hamster, but it is even better if you know what type of bedding material is ideal for the hideout. In this guide, you will find different types of bedding materials commonly used for hamster's hiding place and their pros and cons, but most importantly, how you can make sure that it will keep dry and safe from the dust. Use this guide to learn more!
Cheap Hamster Hideout
Hamster hideouts are an essential part of hamster care and well-being as they give your pet a place to feel safe and protected. If you are looking for cheap hamster hideouts, you can make one out of a box. Take a cardboard box and decorate it with paper or use post sticks to make your own unique design. Using glue or tape, you can also make a hideout out of cups, mugs, and other household objects. Watch this video tutorial that will teach you the whole making process.
Pineapple Hideout For Hamster
Pineapple Hideout for Hamster is the perfect home for him. It's made from natural clay, so you can build it to suit your hammy's needs. The pineapple hideout includes a tunnel and open-ended cube, which you can use to house treats like food and treats. This DIY pineapple hideout for hamsters will help your pet stay warm and comfortable. Just cut out a chunk of natural clay and work it with your hand. The above video tutorial will teach you the whole making process.
DIY Shoe Box Hamster Hideout
This DIY Shoe Box Hamster Hideout is perfect for children and adults who want to create a comfortable place for their pet hamsters. But, do you know how easy it is to make? Although this DIY hamster hideout is made from a shoebox, it will provide enough space for your pet to sleep, play, and hide. The lid protects from light, drafts, and other pets that might try to bother it. The hamster hideout lets your pet feel safe and gives you some space for storing it when not in use due to its portability. Watch this video to learn more.
DIY Hamster Hideout
Your hamster will love a comfortable and private place to hang out in their home. This is a simple hideout that even kids can easily create at home with colored popsicle sticks, hot glue guns, and scissors. The best part about this project is that it costs pennies to make! This tutorial will show you how to layout the popsicle sticks to give you a perfect hideout that your hamster can enjoy.
DIY Paper Mache Hamster Hideout
This DIY Paper Mache Hamster Hideout is a fun and creative way to hide your hamster. Imagine the delight you and your children will have to work together on this unique craft project. The result is a DIY cardboard hamster hideout that your little one can enjoy for years! Be creative and adventurous with your hamster hideout, or make one for some other animal in your life. Whether or not you have a pet hamster, this project is fun to do and will be a conversation piece for all to enjoy. The video shows you the complete procedure.
Building A Hamster Hideout
Building a hamster hideout will provide your pet with an ideal shelter in which he can retreat. It will allow him to spend some time alone in peace, but at the same time, stay close to you if you want to communicate with him during the day. So, If you're looking for a cheap place for your hamster to hide and sleep, you can build a hamster hideout with tissue paper. All you need is a plastic container, water, and tissue paper. Follow these instructions in this video and make your own today!