Creative projects made with balsa wood offer a great way to foster creativity. Hands-on experiences like building with wood help children to find out that mistakes are interesting, too. By working at their own pace and in their own way, they can learn to develop productive attitudes toward mistakes. Some people love following directions. Others prefer to take the directions, mix them up, and create on their own. Each person's creativity is unique. Balsa wood projects for kids are a terrific way to find out what your child's creativity is all about!
DIY Balsa Wood Projects

Balsa is a type of wood that is very light and soft, making it easy to work with. It can be easily carved into intricate pieces and if you are looking for wood that can be easily carved without the use of an electric saw, then this is the wood of your choice. You can carve different animals out of this wood including elephants, whales, birds, and many others. Carving a wooden bird can be quite a challenge for beginners so make sure that you try it first on a smaller scale before attempting anything bigger. You can make an amazing chess board from balsa wood by carving the pieces from the wooden blocks and then attaching them together with the help of glue or nails. You can also paint them with vibrant colors to add some more life to this project.
All the 15 DIY Balsa Wood Projects we have listed below are sure to give you some good ideas when it comes to making your own aircraft or any other things.
Balsa Wood House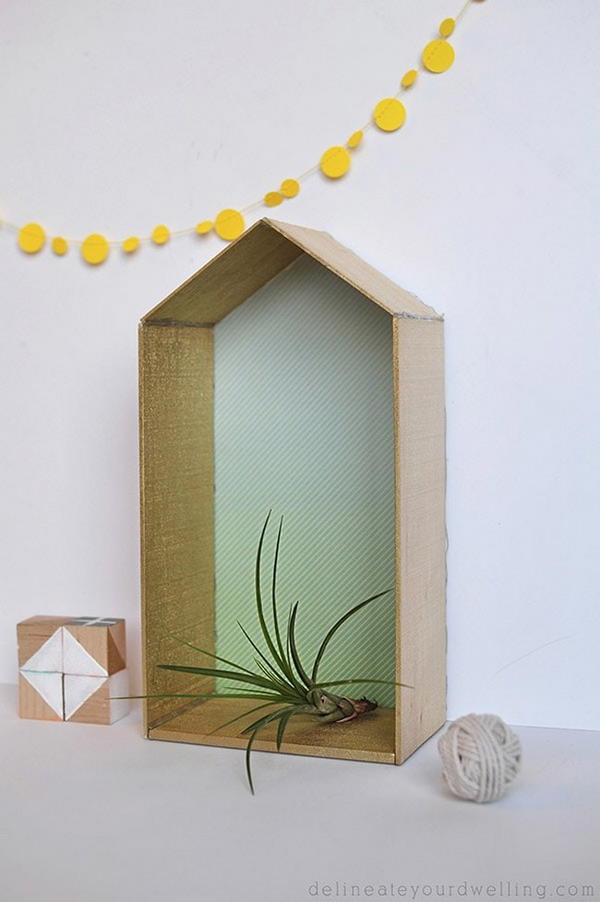 This Balsa Wood House is a perfect outdoor toy for younger kids. Get your kids away from the TV and discover their creativity instead. This beautiful piece of natural wood with removable side panels requires no tools or glue to build. The house proudly displays its wooden construction with all the knots and indentations that balsa wood is known to have. It also contains a number of elevated platforms that are great for creative imaginative play, but not high enough to be dangerous.
A great toy for gift giving, holidays, days at the beach, and rainy days. Send your little architect on a mission to build a lovable house with the Balsa Wood House. The fresh, fun design will inspire creativity and open-ended play as your child assembles this engaging toy that's beautifully designed for creative play. You can Build your own Balsa Wood House. A favorite Christmas tradition in our family is the yearly building of a balsa wood house. Each Christmas we gather around the coffee table and construct a new wooden home for Santa and his reindeer. The beauty of this tradition is that each child can create with confidence and pride their own masterpiece.
DIY Balsa Wood Mobile
These adorable little Balsa Wood Mobiles are easy to make and a creative way to gift a keepsake baby mobile. They each feature a different animal, complete with dancing legs and tails. ... The directions are simple and anyone with a small amount of crafting experience will be able to quickly make these little gifts for the babies that are important in their lives. A DIY Balsa wood mobile is a surprisingly easy project to make.
This fun activity is great for kids, teens, and adults alike. Make it in an afternoon and hang outside to keep pesky bugs out from around your patio water feature. Consider this project an entry-level foray into the world of art. Besides being made out of one of the most environmentally conscious building materials in existence, Balsa Wood is light and easy to work with, making it a terrific choice for beginners. So go ahead and impress everyone with your new DIY Balsa Wood Mobile.
Balsa Wood Projects For Free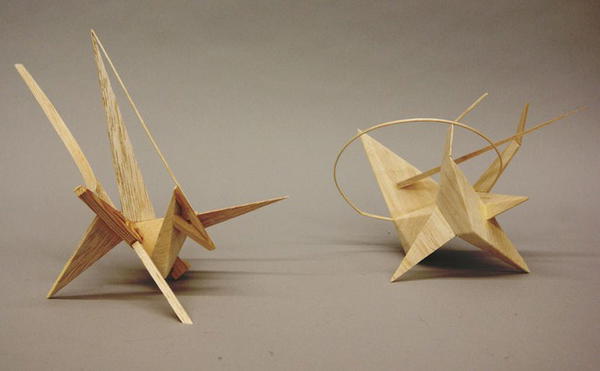 Make your own balsa wood projects with free plans and instructions. Balsa wood is a popular choice for making model airplanes, particularly for beginners. If you need entertainment for a waiting area or a fun project for the young people in your life, the balsa wood house plan is the one to make. It's easy to create with simple materials and tools that are available in any home. Balsa wood is a very light and soft form of wood that can be easily cut, drilled, sanded, and glued.
It's perfect for constructing balsa wood projects for kids but you should use protective gloves as the fine fragments of wood can irritate the skin. You don't need to be an expert woodworker or have access to a machine shop in order to make this project. This balsa wood house plan is suitable for any boy or girl who wants to experience the joy of creating something beautiful and useful.
DIY Balsa Wood Planters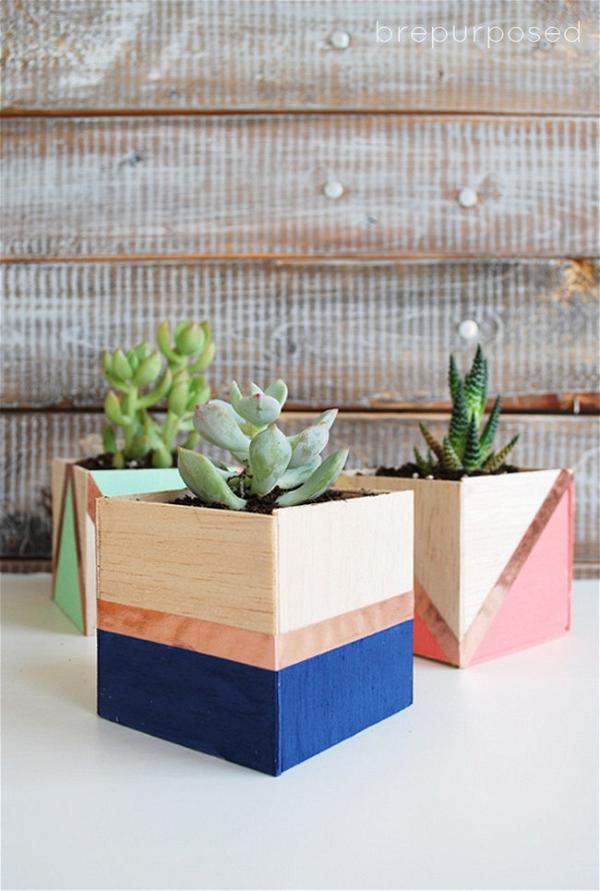 These DIY Balsa Wood Planters are a breeze to make and they look great.DIY Balsa Wood Planter kits are perfect for the beginner to the intermediate woodworker and fun activity that can be enjoyed by people of all ages in schools, Boy Scout Troops, campsites, worship centers, and more. Made from Balsa wood, they're perfect for creating charming indoor planters. They look even better when you paint them with handmade paints. This is a pretty simple project that takes less than 30 mins to complete two of these simple planters.
DIY Balsa Wood planters are the perfect way to make your plants stand out with their minimalist, clean design. These Balsa wood planters will have your plants looking stylish while they grow! Indulge your gardening hobby without maxing out your budget with these DIY Balsa Wood planters. These all-in-one kits are easy to assemble and, once you learn the basics, you'll be able to add your own touches and flare. They look great around the home or as gifts for friends and family!
Great Woodworking Projects Made With Balsa Wood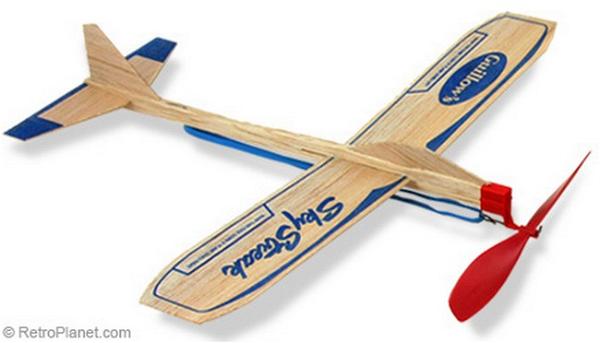 Balsa is the best lightwood choice for airplanes. There is a vast amount of information available on the internet which explains the art of making a balsa wood airplane. Building a model airplane seems like a big project, but it is not as hard as you might think. You can easily build a model airplane without having to go through the trouble of cutting, trimming, and gluing the wood pieces. Building balsa models is a great project you can tackle with your kids, which they will love to do.
The building process can be easier using kits available in the market or using airplane blueprints. All you have to do is find the right kit or plans and start building your model airplane. Precisely cut, the balsa wood airplane kits will be worth assembling as they could be a wonderful gift to someone who loves building model airplanes and takes great pleasure in the process. Plans, directions, and kits are available in the market for building all kinds of model airplanes of different sizes.
How to Make a Balsa Wood Airplane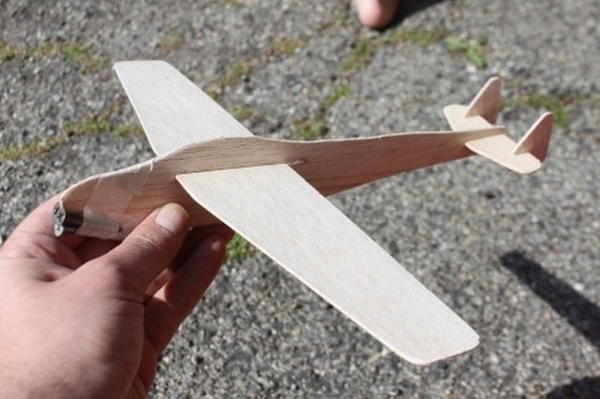 Complete your child's collection of balsa wood models. The Balsa Wood Airplane is the perfect addition to any kid's room, whether they are a beginning builder or already an expert! Let your imagination soar! The Classic Balsa Wood Airplane is one of our most popular toys for kids. Featuring a very easy to assemble design, this airplane kit is the perfect first project for beginning builders.
The Balsa Wood Airplane kit provides hours of fun from building and flying to just watching it whiz through the air. With its prominent arcs, raked wings, and distinct tail fins, this was one of the most popular wood airplanes of its time. Its proportionally sized features and full detail make it great for over-the-weekend fun building your first plane with kids.  Durable, Extra-thick wing for precision flying and hours of fun, Bigger than smaller wooden models for long enjoyment, Includes rubber propeller and wheels
DIY Birch Wood Animals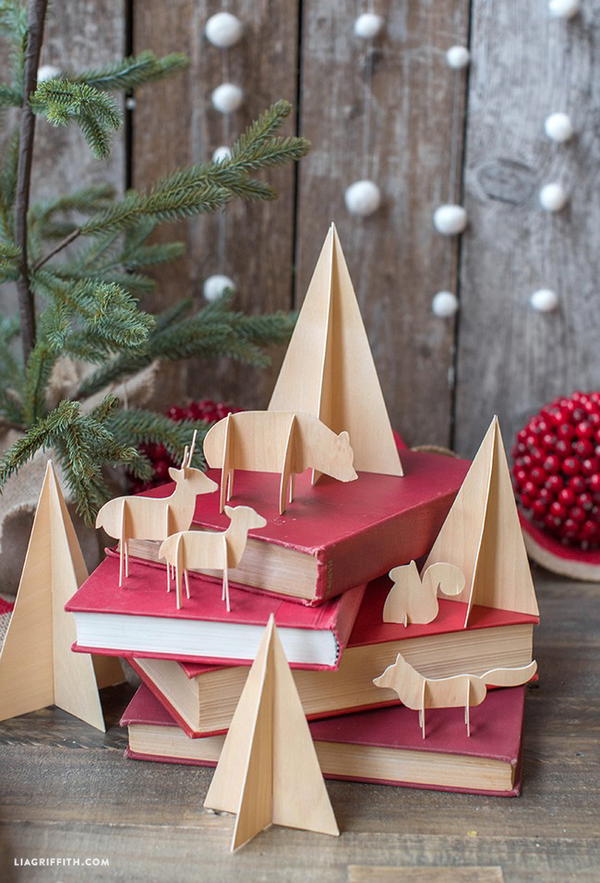 It's time to cut out some animals! These simple DIY birch wood animals are great for fall and woodland displays. The best thing about them is you can't mess up... If you make a mistake, just peel back the paper, realign and try again. Once they're all cut out, they're easy to assemble! You can't have just one! Our DIY Birch Wood Animals kit is perfect for kids who love to create. What makes it so great? You just press out the high-quality birch wood animal pieces, punch a few holes, and string them together. And there's no wrong way to string them!
All around the internet you'll find directions on how to make things from wood, namely hot-gluing sticks together. We wanted to go back to the basics and show how to use a knife and some saws to make something with wood. We hope you enjoy making our DIY Birch Wood Animals as much as we have. This DIY Birch Wood Animals set is a perfect way to display an elegant woodland holiday feel. Cut out the wooden animals on your Cricut Explore using the BARC birch wood paper in seasonal colors. The wood appears on both sides of the animal, giving it a natural look that perfectly complements your Christmas decor.
Balsa Manufaktur