If you're looking for an awesome gadget that will spice up your parties and gatherings, we've got a list of DIY Phone Projector Plans that will provide the perfect atmosphere. Just remember that a smartphone projector must be direct-on to work perfectly. If so, you can enjoy a huge screen as big as some flat screens or projectors do while staying in the same spot and using your smartphone device as a creative gallery and media player. All the projects listed below have one thing in common – they use everyday objects to build a fast, cheap, and easy-to-assemble phone projector ready for use in minutes.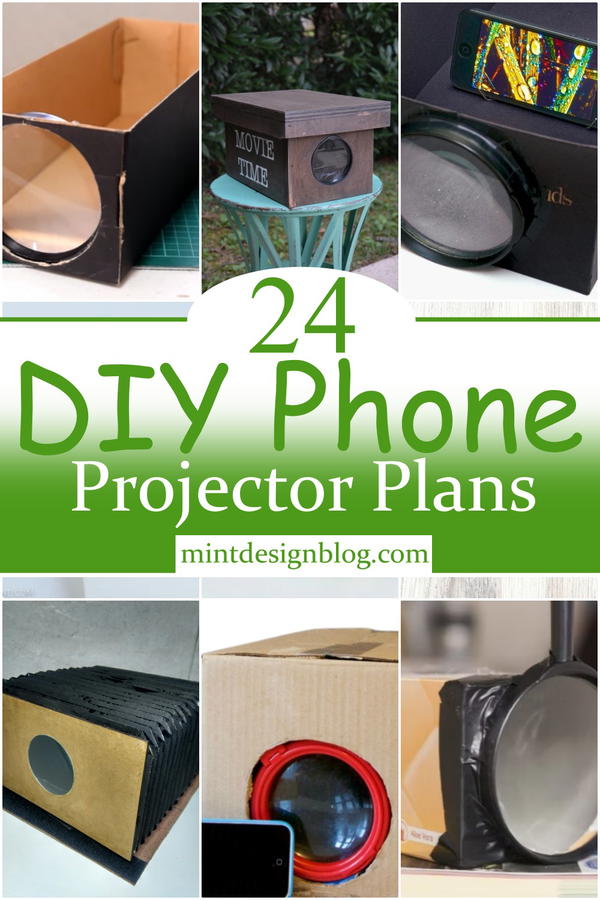 Whether you are looking for a fun project to do with your kids or the best way to share a mobile game, these DIY Phone Projector Plans will make your search easier. These simple phone projectors cost less, and you can make them anytime, anywhere. This article has different DIY phone projector ideas that will show you how to turn your smartphone into a real projector. These DIY smartphone projector plans might also be helpful when visiting friends without access to a TV screen. To create such gadgets, you only need a screen for gathering light, a laser or flashlight, and an ordinary smartphone.
You Can See: 25 DIY Teleprompter Ideas
How To Build These Plans:
You can build a smartphone projector at home for nearly nothing and have your own theater by the window or in the backyard. These DIY Phone Projector Plans are sure to be helpful when you want to share information with others, from the kids on car rides to sharing photos and movies of family trips. With the help of everyday things and a smartphone, you can build your own phone projector that can display the contents of your smartphone on any wall or screen!
Uses And Benefits:
The following DIY phone projector plans will make your social life better. Easy to build, mobile, and easy to use, these DIY Phone Projector Ideas allow you to show off your smartphone's display on a larger surface – whether it's your wall or a whiteboard. This is a fun project you can use in many situations: from sharing photos with friends and family to watching movies on the go, this DIY smartphone projector will do it all. These DIY designs are easy to implement, work on, and won't make too much of a mess. Take your time to look through the list, and you're sure to find something that will do the trick.
How To Build A Smartphone Projector
When you want to build a DIY projector, follow the instructions to create a screen for your projector. You can use a shoebox, magnifying glass, and tape. Cut out a square in one of the sides of the box, place the magnifying glass over your smartphone display, cover it with black matte paper or paint, then place it in front of a mirror if desired. Adjust the size and position until you get desired results by using a ruler as a guide—Mark where you want holes for mounting screws so you can mount your phone securely inside the box.
How To Make A Mobile Projector Under $5
This guide introduces you to a new and innovative way of using your smartphone as a projector. This trick lets you throw a more prominent image from your phone without paying for expensive gadgets. Unlike other DIY options such as Cardboard, this project costs very little! This can be done by shaping the box and sticking it in front of a mirror or by adding double-sided tape to the inside of your shoebox and placing it onto the surface you want to project.
Make A Projector For Smartphone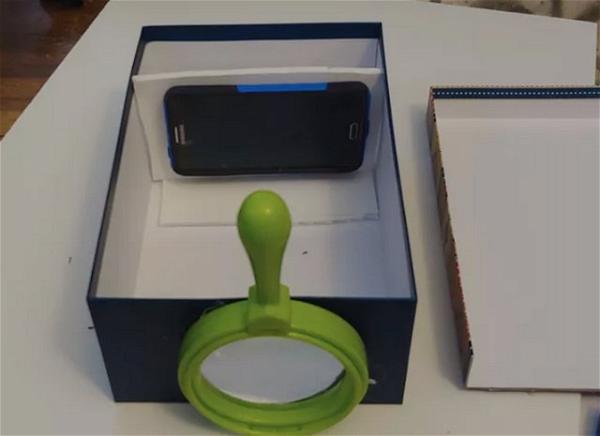 A DIY smartphone projector is a fun, easy craft for the whole family. Using a shoebox, or another photo box from a crafting store, you can make your own projector by cutting out pieces of foam core or stiff cardboard and covering them with a white fabric pad and double-sided tape with a washable adhesive. Place your phone in the bottom of the box to project onto any smooth surface! Make sure to use an Exacto knife or box cutter when cutting materials. Attach the magnifier to one end of the box to see it while positioning the projector. This article details how to assemble everything so that your device makes light work of tuning off long study sessions.
DIY Movie Projector For Smartphone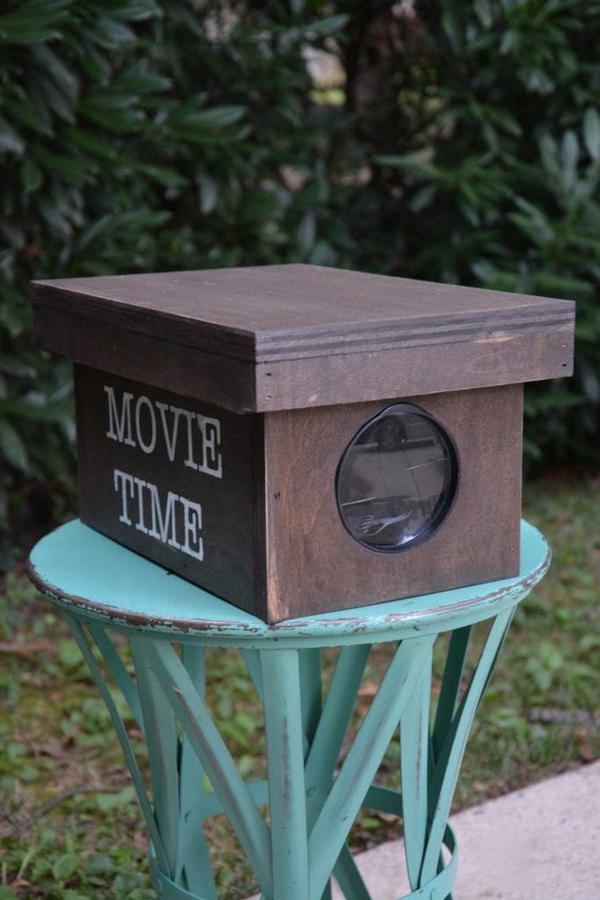 This movie projector solves the problem of having nowhere to watch your latest Netflix binge. The key is building a box for the projector that's just as cool as the tiny screen that shows you all those excellent films. To make it, you'll need a small hand saw for cutting off the magnifying glass handle, a jigsaw, a power drill for cutting out the space for the magnifying glass, and ideally, a miter saw or circular saw. Once you've built your box, paint it glossy black to give it a sleek look. The rays from this projector are four feet wide, so keep that in mind when deciding where to set up shop on movie night!
DIY Ultimate Smartphone Projector
A smartphone projector is a small piece of equipment that allows you to protect your phone's screen on a wall or other surface. This simple project aims to create a portable device that smaller audiences can use for movies and other media on the go. In addition to its portability and functionality, this design is also quite economical since it uses the parts from an old laptop computer instead of buying costly components. The great thing about this DIY smartphone projector? You can set it up anywhere with just a few materials from around your home.
DIY Phone Projector
Want to make your very own smartphone projector instead of paying for one? This simple DIY guide shows you how to make a shoe box, some black paint, and a magnifying glass or camera lens. When finished, you must plug in your phone and adjust the lens until the image is clear. The phone's screen acts as your display, while its speakers serve as the speaker system. The final product will project an impression on any wall or screen while giving the user complete control over their phone's screen in the palm of their hand.
Cardboard Cell Phone Projector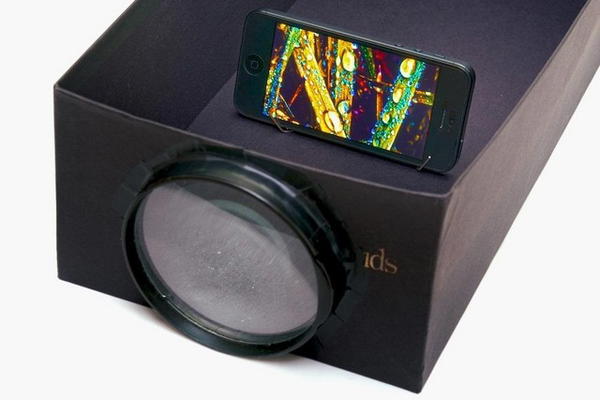 The design is pretty easy and simple. Take a shoebox and cut a hole in the front and back just large enough to fit a magnifying glass. Use electrical tape to fasten the magnifying glass to the inside of the back panel, positioning it so that it magnifies the outside world onto the cardboard. To project, hold up your smartphone or tablet and adjust until you see an image on the cardboard wall surface. The great thing about it is that the materials are recyclable once you are done with them, which is environmentally friendly!
How To Make A Phone Projector With Cardboard
If you want to create a homemade projector for your iPhone or Android, there are some steps that you need to take. You first need an empty cardboard box, scissors, and a marker. To make your projector, there are basically two methods: cutting out a rectangular shape or using the corrugated side of the box. In both cases, you will need to use tape to connect all pieces and make the slider in front of the screen and cover it with colored paper. This device allows you to enjoy multimedia content in a big screen format by just inserting your phone into a cardboard box.
How To Build A Simple Smartphone Projector
You can build a simple smartphone projector with just a few items and some ingenuity. All you need to get started is a shoebox, a biconvex lens, and some Velcro. When it comes to electronics, the smartphone supplies all of the necessary components for this project, you'll need to open your phone up because projecting an image requires lots of power, and the built-in battery simply doesn't have enough juice. You'll also need a microcontroller board such as Arduino or Raspberry Pi to use LED panels.
$2 Smartphone Projector With Shoebox
Don't let the size of your house or office space stop you from watching videos from a smartphone. This DIY project is so simple and cheap that anyone can do it. All you need is a shoebox, some aluminum foil, an empty can of soda, and some Office supplies to make this excellent DIY projector for your smartphone. This easy, inexpensive DIY project can be done in a few minutes. It will save your time and expense on the costly purchase of a Smartphone Projector.
Portable Phone Projector Idea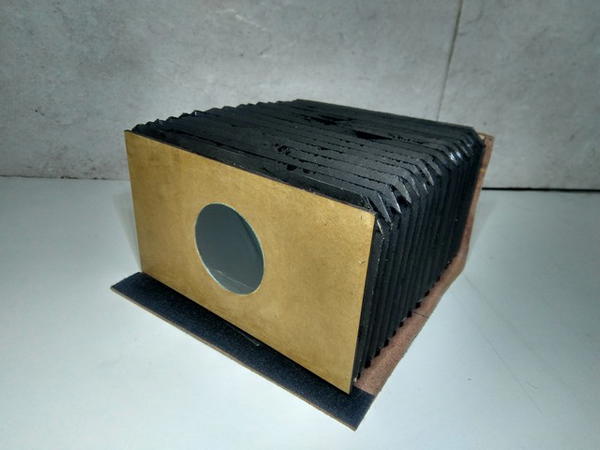 Projecting images from your phone is one of the most convenient ways to watch videos and read documents. This portable projector will allow you to project just about anything onto a flat surface so everyone in the room can enjoy it. The best thing about this is that it doesn't cost much to make, though it may take some of your time for perfection. All it takes is a few simple materials that are easy to find, and you are good to go.
How To Make A Smartphone Projector Without Magnifying Glass
The easiest way to make a projector is by using a shoe box and a light bulb. Here's how it works: take a plastic bottle and cut off its top. Next, take a shoe box and put it underneath the plastic bottle. Hold the base of the shoe box with one hand while putting the plastic bottle over it. The LED light source inside your smartphone must be focused through the magnifier to project an image on a wall or any other surface.
How To Make HD Smartphone Projector
If you have a strong passion for DIY projects, this one will be an exciting experience for you. This smartphone projector is simple and easy to make. The most difficult part of setting up this projector would be the lenses. They are tricky to handle, and you need to know about convex and concave lenses and whatnot, but this tutorial will guide you through everything required for making your own projectors by using your car headlight lenses.
DIY Phone Projector Box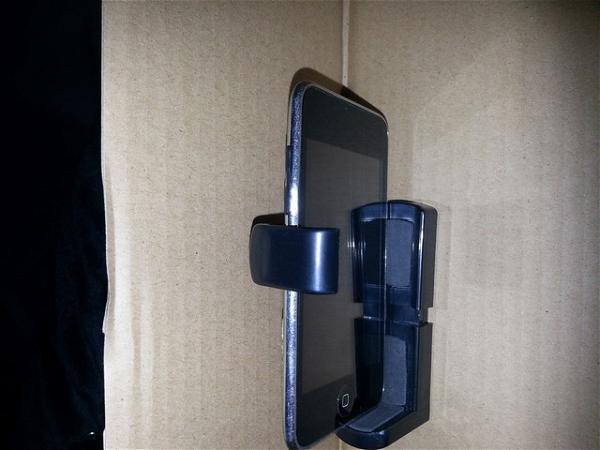 DIY phone projectors are not complex to make at all. All you need is a box and magnifying glass that you can find in the dollar store. Any light going into the box from your surroundings will cause the projector to go out, so make sure to turn off any light in your room. Also, some phones reverse their images, so if you would like to watch videos this way, look for a setting on your phone that flips it around.
How To Make Projector At Home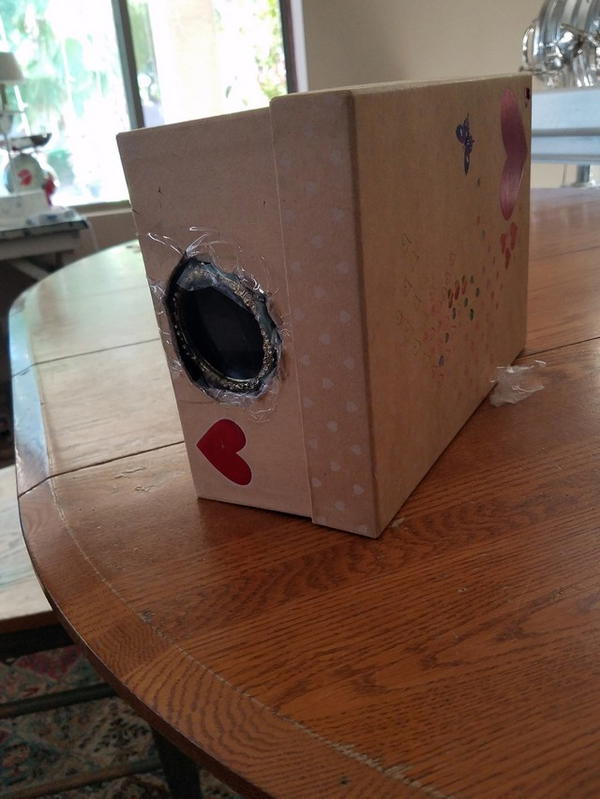 In this project, we will make a simple projector out of a shoebox with duct tape and a sheet. You first need to cut a hole on the top of the shoebox so you can put your phone in. The hole should be big enough to fit your phone but small enough that it doesn't stick out. To cut the hole:
Wear safety glasses because you don't want to end up cutting your eyes.

Use the marker and draw a circle where you will cut.

Use scissors and carefully cut along the circle until it's big enough for your phone.
Easy To Make Homemade Phone Projector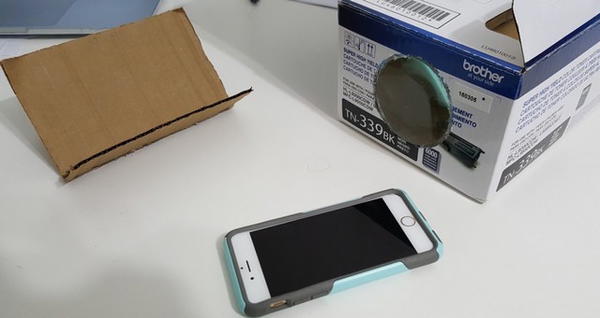 If you enjoy listening to music, watching movies, and taking pictures on your phone, you might consider making this Homemade Phone Projector. This is a simple project that takes less time to make than it would for you to go out and buy one in the store. This could be an especially good idea for kids who enjoy playing games on their phones and watching YouTube videos at home without having to hold the phone up for long periods of time.
Homemade Phone Projector Without Magnifying Glass
In this video, you'll also be taught how to make a smartphone projector without a magnifying glass. Make this digital home cinema projector with your movie-loving kids and watch movies anywhere at home. Use this android projector as a rearview mirror while driving or just before going to bed. This is one of the best DIY phone projector tutorials for anyone who wants complete control over their smartphone using a conventional projector from any place in the house.
DIY Smartphone HD Projector Using Fish Tank
Create a Smartphone Projector with just a Fish Tank! Build your own fantastic projector to watch movies, play games, or even show presentations on any surface with this simple DIY project. Thanks to its camera trigger buttons, you can make your smartphone interact with the projector. Building it yourself means you can have a whole new way of enjoying entertainment at your fingertips. This gadget will help you entertain yourself and your family members in a whole new way.
Easy DIY Phone Projector
If you're interested in having your phone projector, stop by the store, and we'll help you with this project. All you need is one or two materials, depending on if you want to be able to access your headphones or not. You can adjust the stand or tripod angle according to your needs or insert the iPhone or mobile in case of use on the desktop. Make sure to follow the steps mentioned and put it all together to enjoy an excellent movie-watching experience with friends!
DIY Projector Out of a Shoebox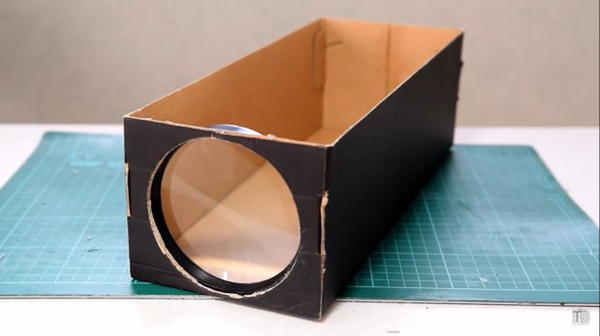 Convert a shoebox into a projector by using the shoebox lid as a screen, a point light source, and using cardboard for the most important part: to reflect light on the screen. Finishing touches include placing two pieces of black paper or cloth on each side of the cardboard to be placed against a wall without interference from ambient light. This simple and inexpensive project can bring the thrill of watching their favorite movies on the big screen in any room in the house without breaking the bank. It's also a great learning opportunity for kids and adults interested in electronics engineering.
Smart Phone Projector To DIY
Recycle your cardboard box into a clever smartphone projector. It's easy to make and super fun to use, so you'll never have to get out of bed again! This project serves as a guide to creating an interactive projector. This allows you to simply turn any wall into a screen by cutting out holes in the box. Use it in the classroom or at home to project images, videos, and games onto it. You can also learn how to embed your smart device in this box so that you can turn a small room into your own cinema!
DIY Phone Projector With Camera Lens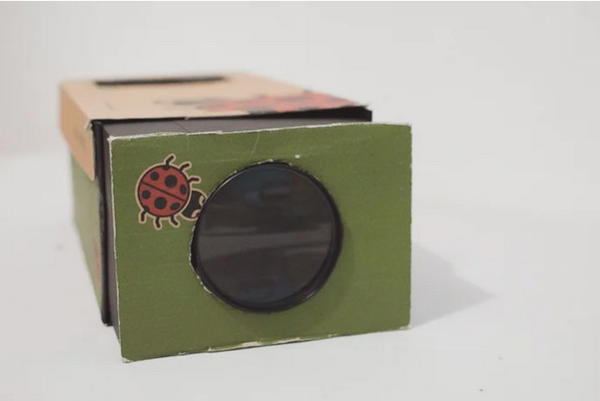 This project is excellent for the whole family to do together, and it will give you a fun new way to watch movies and play games on the go. You have probably seen semi-professional and professional DIY smartphone projectors, but they tend to be expensive or require difficult patterns to cut. This project will show you how to make a projector using just a few everyday materials. You can use a cardboard box to make this projector: just grab a camera lens, glue it to the end of your box, and you're in business!
How To Make A Projector With Your Phone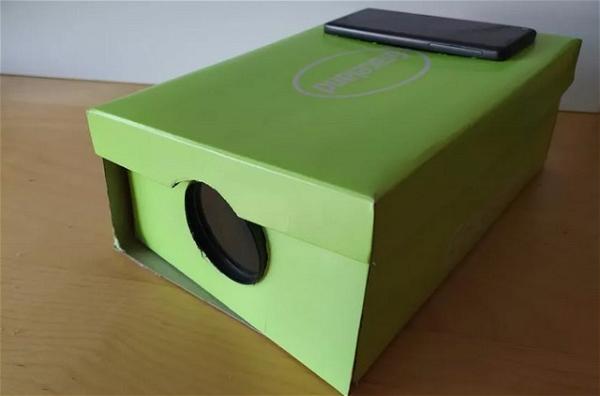 This project is a great way to get started with optics, as it is relatively simple to implement and only has a few components. Still, the resulting effect is entertaining and impressive for your audiences! The cell phone will replace a normal projector bulb and magnify images on the flat surface of your choices, such as white paper, glass, or even cloth. Using simple household items such as a small metal funnel and plastic bottle cap, you can create your own projector with this guide!
Shoebox Phone Projector Idea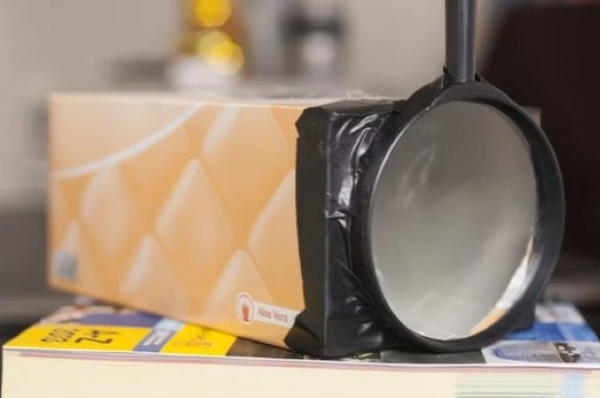 This idea is so simple and inexpensive that you might be tempted to use your smartphone or tablet as a portable projector. Making a projector using an old shoebox and some essential items is easy. The results are surprisingly precise. Using this method, you can project the image of your Android device on any flat surface or wall—no need for a large tablet or expensive projector! This DIY smartphone projector is an excellent option for those looking to save money but still get a good quality projection.