A pontoon boat is a boat that recreational boaters have used for years. The design of these boats is straightforward, but there are many variations of available scenarios. Pontoon boats are the most popular type of boat in the United States. They are an excellent choice for those who want to get out on the water and enjoy boating but don't have much money to spend on expensive boats. The 13 DIY Pontoon Boat Plans are a great way to start your next project. These plans feature a wide range of styles and sizes, and thousands of people have used them just like you. With these plans, you'll be able to build your pontoon boat in no time!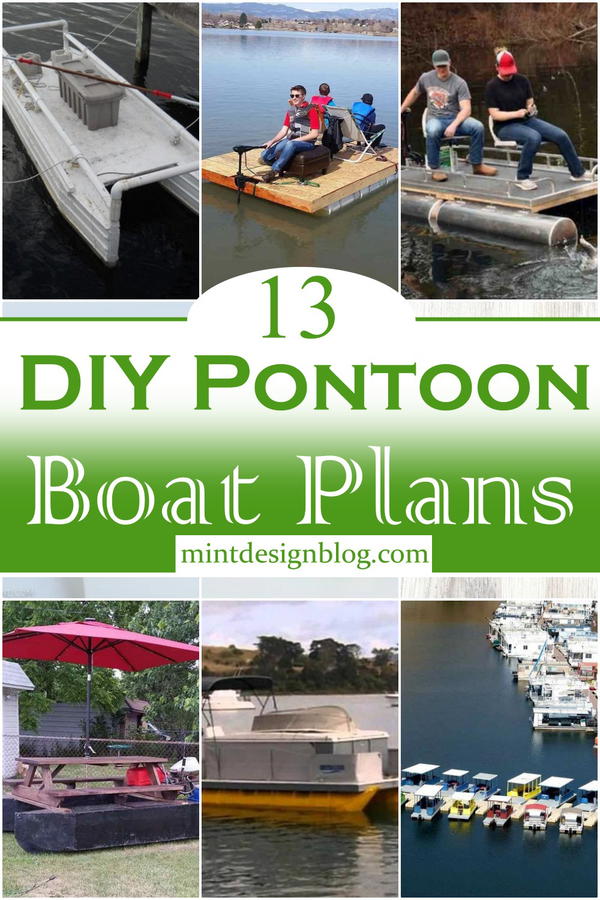 If you want to build your pontoon boat, you can find many different plans. Pontoon boats are popular for various reasons, whether fishing, boating, or cruising. They're also relatively easy to build, especially if you have a good set of plans. These DIY Pontoon Boat Plans will show you how to build a pontoon boat from scratch and help you save money on the cost of materials. The following DIY Pontoon Boat Plans range from small inflatable pontoons to large decked vessels that offer space for people or cargo. You'll find plans for fishing boats and other speciality pontoons here.
DIY Pontoon Boat Plans will show you how to build a boat perfect for fishing, relaxing, skiing, tubing, or spending time with friends.
You Can See: 21 DIY Canoe Projects
Materials and Tools:
Wooden boards
Nails or screws
Pliers
Hammer
Drill
Wood glue
Sandpaper
Recumbent Pedal Pontoon Boat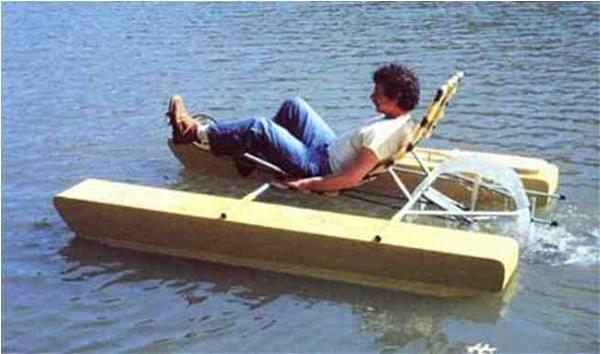 Enjoy an entirely new way to explore the water. The Recumbent Pedal Pontoon Boat combines a modern, low seat design with the convenience of an inflatable pontoon boat. This uniquely designed boat seats two and is intended for use on almost any body of water. The Recumbent Pedal Pontoon Boat is the perfect pontoon for anyone that wants to get out on the water but doesn't have the opportunity to use a larger craft. With this boat, you can take your time and explore all the lakes and rivers around your home. A recumbent position and shape ensure you stay comfortable while paddling around the lake.
Skill level: Easy
Picnic Tabled Pontoon Boat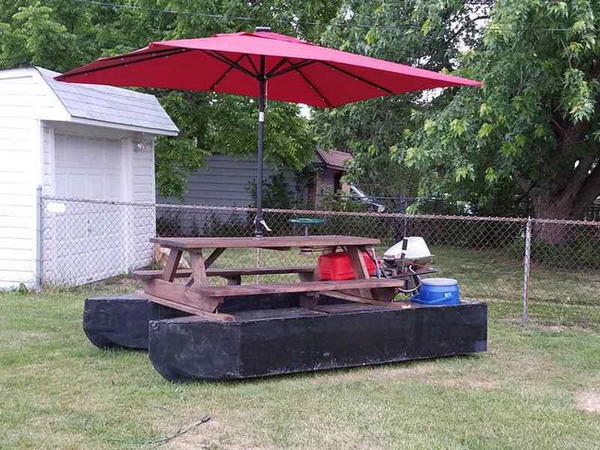 The Picnic Tabled Pontoon Boat is a brand new design that combines the luxury of a pontoon boat with the versatility of a picnic table. It has all the space for entertaining you need onboard and is always ready to take you and your family out on the lake. The Picnic Table Pontoon Boat is the perfect pontoon boat for spending time with family and friends. It comes standard with a picnic table, which can seat up to six people and includes four-rod holders. You will love this pontoon boat as it has a full deck, refrigerator/cooler, and a picnic table.
Skill level: Expert
5. Double Hull Pontoon Boat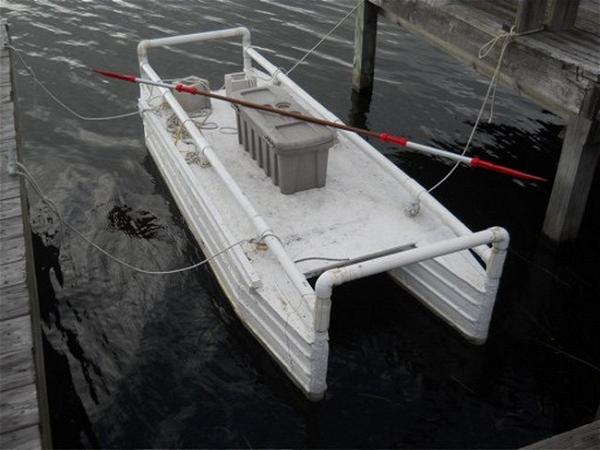 Double Hull Pontoon Boat is great for fishing and cruising. Made from high-quality materials, it is durable and sturdy. You will be comfortable in this pontoon boat as it comes with an expansive deck and spacious seats. It is versatile and stable, which allows you to comfortably enjoy fishing, skiing, wakeboarding, or any other water sports you want to do. Enjoy the water while fishing or floating down a slow-moving river on this durable pontoon boat. The large pontoons help keep the ship stable and easy to navigate. This complete project includes everything you need for an afternoon of fishing fun or an extended family vacation.
Skill level: Intermediate
6. Bass Pond Pontoon Boat
Bass Pond Pontoon Boat is made of high-quality material, and it can be used for fishing, relaxing, or just cruising on the lake. In this boat, you can stand up and fish. The boat comes with a bench-style seat in the middle to accommodate passengers or assist in fishing. This pontoon boat can provide an excellent platform, whether you are shooting a tournament or just enjoying some time with friends on the lake. With its comfortable padded captain's chairs, Bass Pond Pontoon Boat is perfect for cruising the lake. It offers a name-plated sticker on its front, ensuring you remember the time spent with friends and family.
Skill level: Intermediate
Homemade Pontoon Boat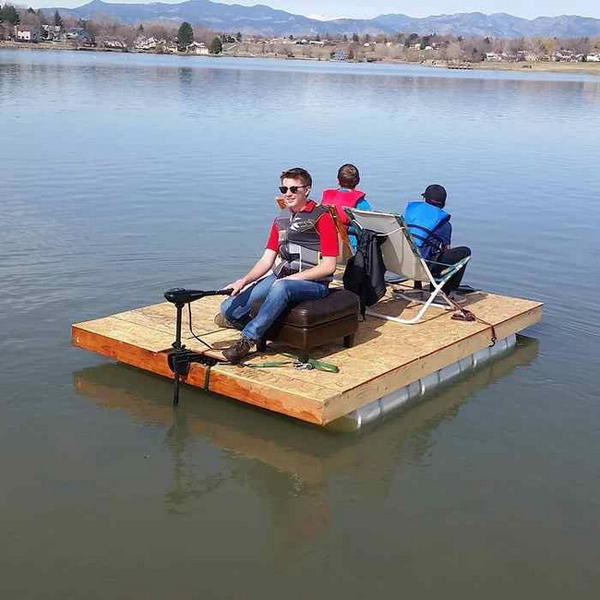 Recycling, building and making things are great for the planet. There are many ways to do it. The Pontoon boat is one of them. This fun project requires almost no hardware or assembling cost to press the wallet. Make a custom boat you can use on a lake, river, or ocean. The ship is made from mostly trash materials and requires very little hardware.  It is excellent for people who like to recycle and love the outdoors. If you have some small accessories and spare materials at home, then it's time to build a customized pontoon boat for your own needs. This project requires little money and can be done in about 10 hours of work. No experience or tools are required.
Skill level: Expert
Foldable Pontoon Fishing Boat
The Foldable Pontoon Fishing Boat is an ideal option for those anglers who enjoy fishing from the bank but don't want to settle for an old beat-up canoe. The pontoon design allows it to sit higher on the water, making it more stable than most canoes. Setup couldn't be more straightforward, and it folds down into two pieces, so you can easily store it away when not in use. It would be great for someone who wanted to take their kids out fishing but didn't want something they would outgrow in just a few years. The Foldable Pontoon Fishing Boat is the perfect boat for fishing and other watersports on lakes. With adjustable seats and a comfortable carrying handle, this boat is easy to transport no matter where you plan to go.
Skill level: Intermediate
7. Wood-Barrel Pontoon Boat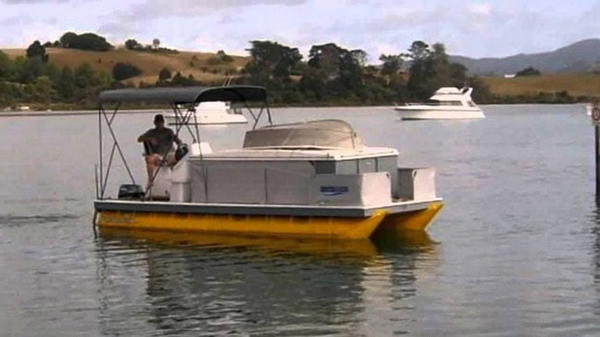 Enjoy the pleasure of boating with the Wood-Barrel Pontoon Boat, featuring a circular design perfect for navigating through rivers or small lakes. Whether you're rowing it by hand or using an electric motor, this pontoon boat will impress everyone out on the water. This Wood-Barrel Pontoon Boat is an excellent addition to your summer water fun. Wood-Barrel Pontoon Boats are suitable for fishing and hunting. They are made of wood and filled with barrels. You can use them in shallow waters and deep waters. Take a leisurely ride on a classic wood-barrel pontoon boat. Ideal for all ages, this boat is excellent for fishing or just taking a ride on the lake.
Skill level: Expert
8. PVC Pontoon Boat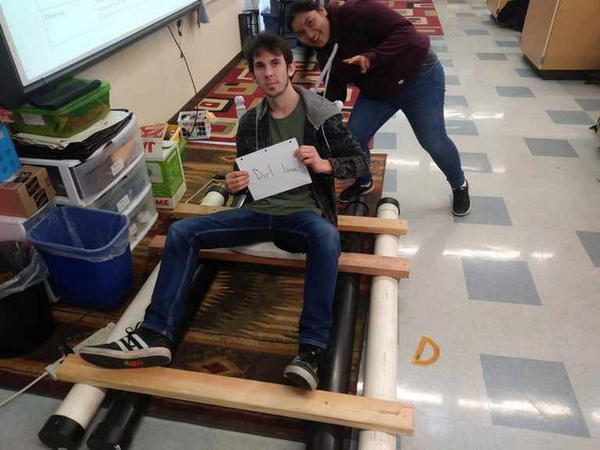 The PVC Pontoon Boat is perfect for enjoying a day on the water. It doesn't take too much time to set up or takedown, the seats are comfortable and secure, the flooring is waterproof, and it floats! The PVC Pontoon Boat is an open-deck boat that is easy to transport and lightweight for easy portability. Ideal for lakes, ponds, and slow rivers, it features four inflatable pontoon tubes to provide adequate stability, even in windy conditions. This boat is constructed of heavy-duty PVC vinyl resistant to warping and cracking. This PVC Pontoon Boat is a great way to entertain your family, friends, and neighbours. It's also an excellent choice for fishing or sightseeing.
Skill level: Easy
Scratched Wooden Pontoon
Do you want to bring more life to your furniture? Then this Scratched Wooden Pontoon is the perfect addition to your home. A scratched Wooden Pontoon is a wooden pontoon with a scratched wood surface. The boats are made out of premium quality sustainable wood that has been graded as structurally sound, environmentally friendly, and durable. These boats are built to last decades. It is a unique pontoon boat perfect for your decorating needs. This wooden pontoon's nail heads and rope provide a distressed look that fits almost any design scheme. This pontoon boat is great for lakes, rivers, and canals. This boat comes with a hard topline and two side benches to take your whole family out for a fun ride.
Skill level: Easy
Mini Pontoon Boat Kits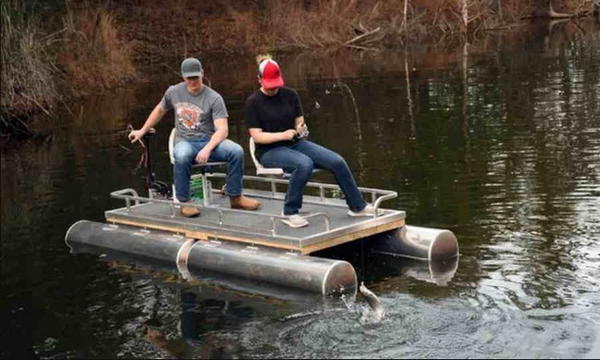 Create your own mini pontoon boat kits with the comprehensive kit available. The boat kit is designed to assemble quickly and does not require any special tools or skills to make. Each kit comes with detailed instructions and all of the necessary pieces. Whether you're looking for a leisurely day on the lake or a fun night out, this kit will provide hours of entertainment. A pontoon boat is an accelerant way to enjoy the water. Depending on how much you want to spend, there are many different types of pontoon boats. Versatility comes standard with our mini pontoon boat kits. You can customize these easy-to-assemble kits just the way you want them.
Skill level: Intermediate
Self-Structured Pontoon Boat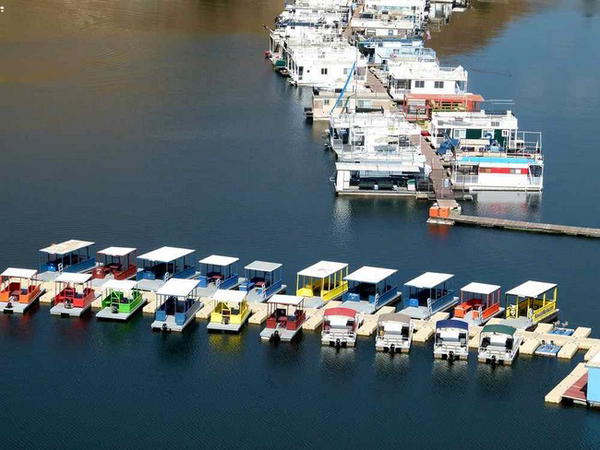 The Self-Structured Pontoon Boat is designed for simple assembly, so you can enjoy the fun of building and be on the water as quickly as possible. Its rugged pontoon design allows you to cruise across lakes and rivers easily. Excellent work on your tan as you head out onto the water with family and friends! The Self-Structured Pontoon Boat is a perfect boat for bringing the family on a journey to a private island. Built by hand with the highest quality materials, this boat is tough enough for whatever you throw. This boat is perfect for everyone, from beginners to experts who want to try something new. The self-structured pontoon boat offers excellent performance, maximum stability, and comfort at a fantastic price!
Skill level: Expert
Soda Bottle Pontoon Boat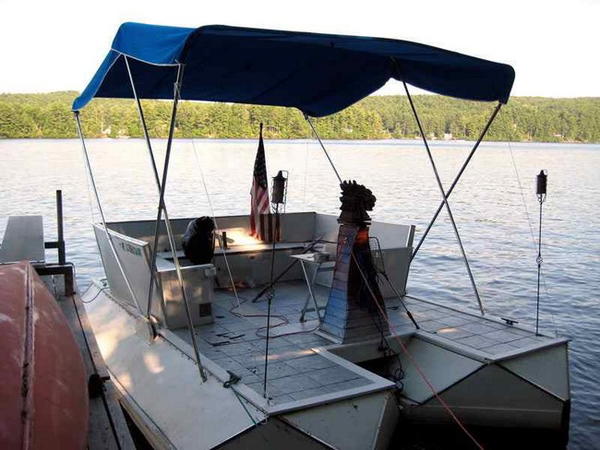 This soda bottle pontoon boat is an easy way to do the perfect DIY project. Here's a unique riverboat that you can build out of soda bottles! You'll need soda bottles, glue, plastic caps, and hooks to make your pontoon boat. Once it's all assembled, you're ready to float down a river or pool and enjoy your craftsmanship. This Soda Bottle Pontoon Boat is simple and easy to make; it's excellent for beginners looking to build their skills. This great pontoon boat made entirely from empty soda bottles impresses all your friends. With a bit of imagination and a set of tools, you can build your own 'soda bottle pontoon boat' in no time!
Skill level: Expert
Everything on Pontoon Boat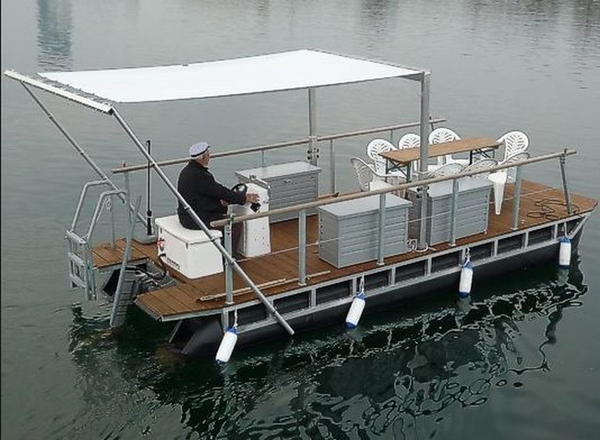 The Everything on Pontoon Boat guide to this fun water sport covers everything you need to know to take off safely in your new craft. This friendly guide covers everything from the primary navigation rules to tips on docking and fishing. Everything on Pontoon Boat is the most advanced pontoon boat on the water today. It will provide a smooth, stable, and comfortable ride while giving you all the amenities you need. It comes with multiple air conditioning packages to ensure comfortable, whether you're spending time on the deck or in the cabin. Pontoon Boat has everything you need for a day on the water.
Skill level: Expert
Conclusion:
DIY Pontoon Boat Plans is a comprehensive guide to building your pontoon boat. Packed with information and tips, it covers everything from the design and construction of pontoons and decks to wiring, painting, and even how to ensure your registration is up-to-date. This article is correct if you are a fishing enthusiast and looking for a great place to build your pontoon boat and fishing platform. Here are 13 DIY plans that you can use to create your pontoon boat instead of buying one at the local store.
See Other Projects