Snowfall is cute but up to a limit; everything beyond limits becomes annoying. The same is true of snowfall, and if you live in an area with heavier snowfalls around the year, you'll surely get my point. Wiping off the snow from the roads is quite a difficult task, especially in the areas far from the cities, and it becomes a major hurdle and sometimes ceases all the daily routine of a lot number of people. That's where the idea of Snowplow projects came into mind. And as we all know DIYers community always contributes to physical and social work; Some people are so crazy about DIY snow plow ideas that they have built their snow plows from available resources. Instead of buying some cheap plastic parts and assembling them yourself, that level of craziness gets doubled when you try to create something on your own!
DIY Snow Plow Ideas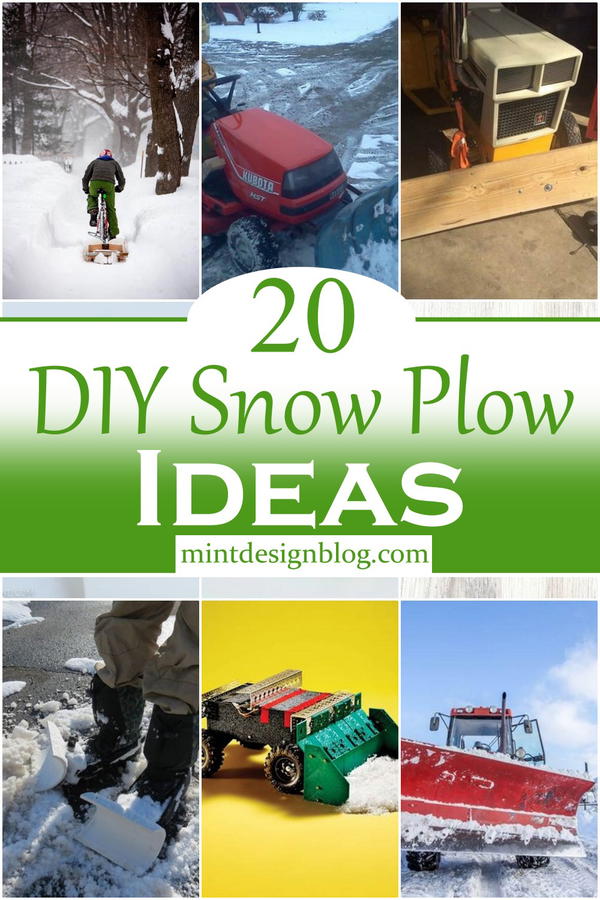 This guide will offer you multiple ways to remove snow from your garden roads with these superb easier DIY Snow Plow Ideas. After reading this guide, you will know exactly what type of plow would work best for your vehicle and what is the optimal options available for you. The ideas also teach you how to make a homemade garden tractor snowplow. In addition, there are plans for motorcycle and bicycle snow plows so that even those with limited garage space can still enjoy the benefits of these homemade snow removal tools. You can use these ideas as inspiration and make the one that suits your needs, so you will not have to worry about the proper size or trouble using it. You can build one that works best for you by following the tips and guidelines in this article.
DIY Snow Plow For Truck
This video is amazing! The creator builds a snow plow for the truck to be used on icy and snowy roads. The snowplow for trucks consists of two sections: the front of the truck and the plow at the back. It includes a movable horizontal alignment with a trimming of choice. The unique design of this contraption makes it easy to attach and detach from the truck.
Homemade Snow Plow For Small Suv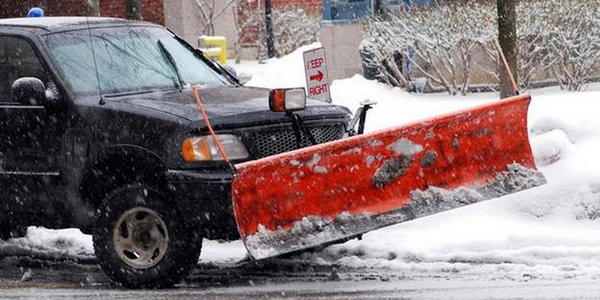 This tutorial is for you if you want to make a snowplow without breaking your bank. All you need are some simple tools and supplies. This tutorial is great for DIY beginners since it's easy to follow and understand. This homemade snow plow will come in handy for those of you who have a 4-wheel drive car or have to live in an area with a lot of snow storms all year. Not only is it inexpensive to make, but it's also fairly easy. This homemade snow plow can be attached to your 4-wheel drive car, so you can easily clear the snow on your driveway.
Homemade DIY Snow Plow For Jeep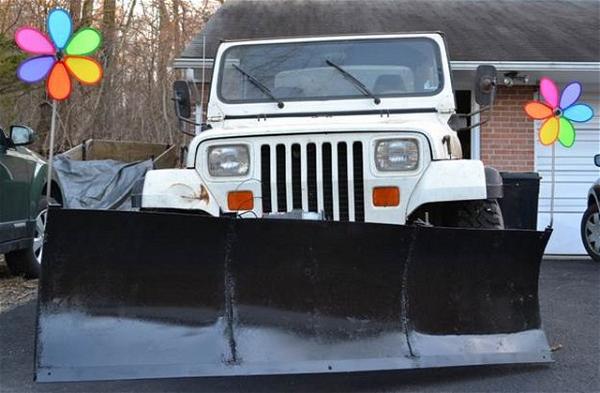 It is one of the best options for homeowners who want to save money and at the same time get quality services from their homemade snow plow. Using this device is easy and helpful to eliminate the snowfall around your home. First, you will have to assemble the blade frame, which consists of an aluminum sheet that is twice as long as it is wide with screws and nuts. Secondly, attach the cutting blade or metal plate to the aluminum sheet using welding tools. And lastly, install two wheels at either end of your homemade snow blower so that it can be moved around easily using a makeshift Handlebar.
DIY Snow Plow Shoes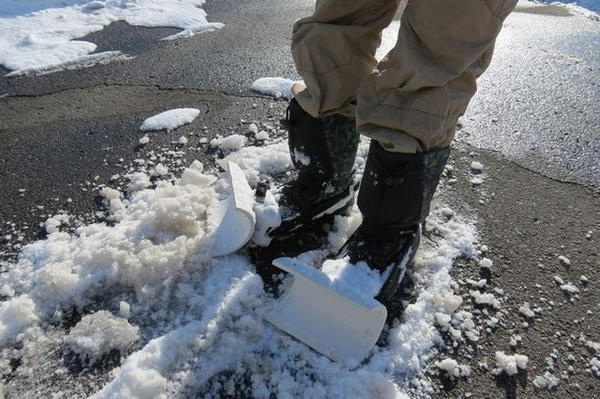 Many people that live in areas where the snow is unbearable have tried to find ways to make their walks easier. For those people here, this is an easy-to-make plow project that can allow you to enjoy a winter walk without ruining your shoes. The plow is made of two pieces of hardboard, which are connected in the middle by a channel and fixed by nails. For the plow to work properly, you must place it in front of your feet. This DIY tool's size is designed so that it can easily store in one's pocket.
Wooden Snow Plow Idea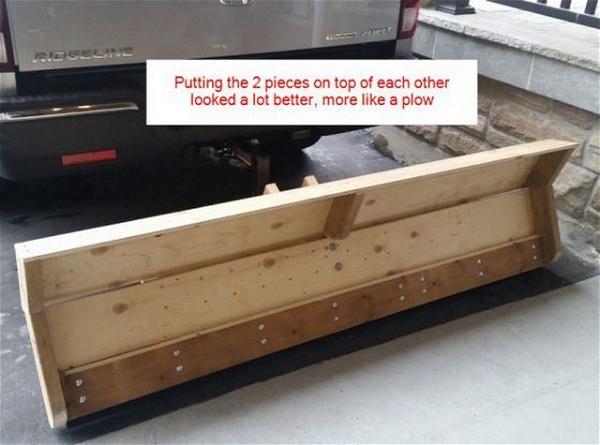 If you have a back hitch on your vehicle and would prefer to plow the snow backward, this DIY homemade wooden plow can be made so that you may do just that. When you are using a rear-plow, there are places where you will need to pull up alongside the road to turn around and continue with your plowing duties. If your vehicle does not have a backup camera, this tutorial will explain how to install one cheaply.
DIY Snow Plow For Kids Atv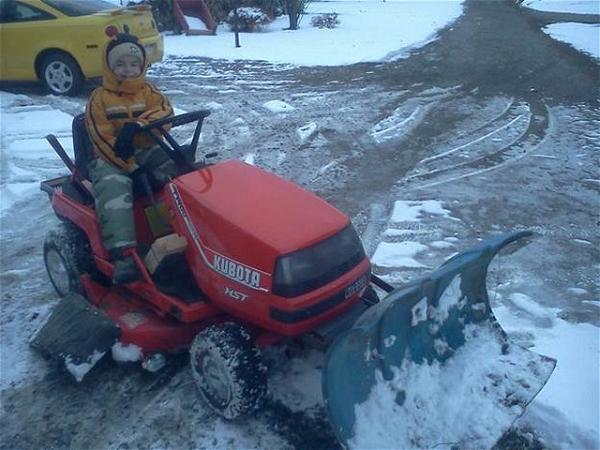 Snow blowers are wonderful tools and can make quick snow work. Unfortunately, they have a limited snow clearing range, even the big ones. In addition, many people do not have the time or space to store large, powerful machines when needed. It might be worth considering a DIY snow plow if you have a tractor. This guide is equipped with all the necessary information to build a basic snow plow for your tractor in under an hour for less than $10.
How To Make A Homemade Snow Plow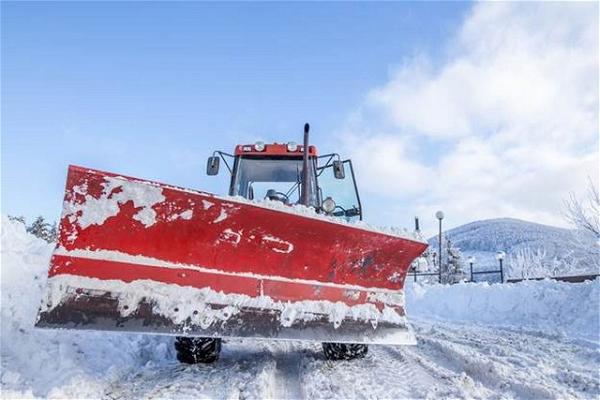 Snow plows are very complex machines that need many parts to function. Having one is not as simple as it sounds, and if you don't know what steps to take, you might end up with a broken one. This guide will show you how simple it is to have a homemade snow plow at home, from the parts needed to how to mount the blade correctly. You can follow the instructions to see how to adjust the skid shoes and nuts, tighten everything down and learn how to use the plow correctly.
DIY A Snow Plow From Scrap
This DIY snow plow design is best to address the common issues that happen with homemade snow plows. The idea is to make a snow plow from scrap. Making your snow plow will not cost much and will be affordable for any household. The DIY Snow Plow will last long because you can make it with materials available in the scrap yard or junkyard, so they are just leftovers with no use.
DIY Snow Plow For Lawn Tractor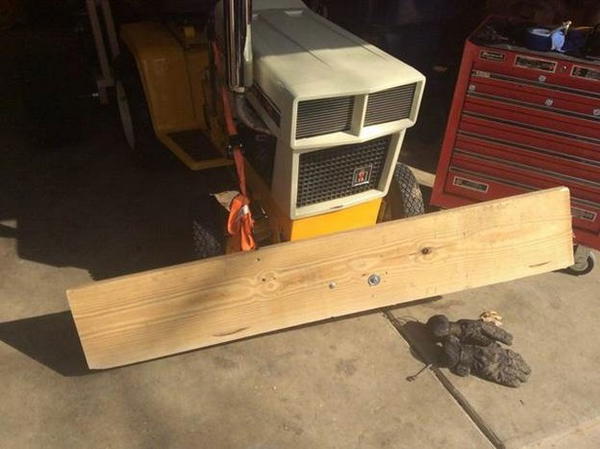 Does your old lawn tractor need plowing, and it's too cold to use a shovel? Look no further; our snowplow attachment for tractors is the perfect solution for clearing snow from your driveway or sidewalk. We've taken a high-quality welded steel blade with a powder-coated finish and mounted it onto your existing mower deck. This will fit any standard-size lawn tractor with rear-mounted PTO (power take-off). It easily attaches by bolting on two brackets, which are included.
Car Reverse Snow Plow Build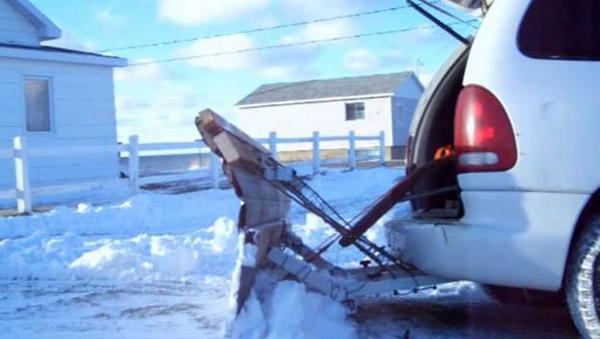 If you have enough skills to make the perfect reverse driving. You can go ahead and make this homemade snow plow. This superb homemade snow plow is easy to make and requires only a few materials. The entire build requires supplies you can purchase at your local hardware store or if you already have some lying around the house that you can use to make a great DIY plow. It will be fabulous workable equipment for eliminating snow in your backyard, and I hope you'll love it.
DIY Snowplow For Lawn Mower
This $12 DIY snow plow made from wood will make clearing the driveway easier this winter. This video will show you how to make a snow plow for your lawn mower, and it is simply showing a homemade snow plow that can be made with wood. You can use the same materials the creator has used for his specific design and can easily finish up with this device using only one piece of wood and several screws!
DIY Snow Plow For Bicycle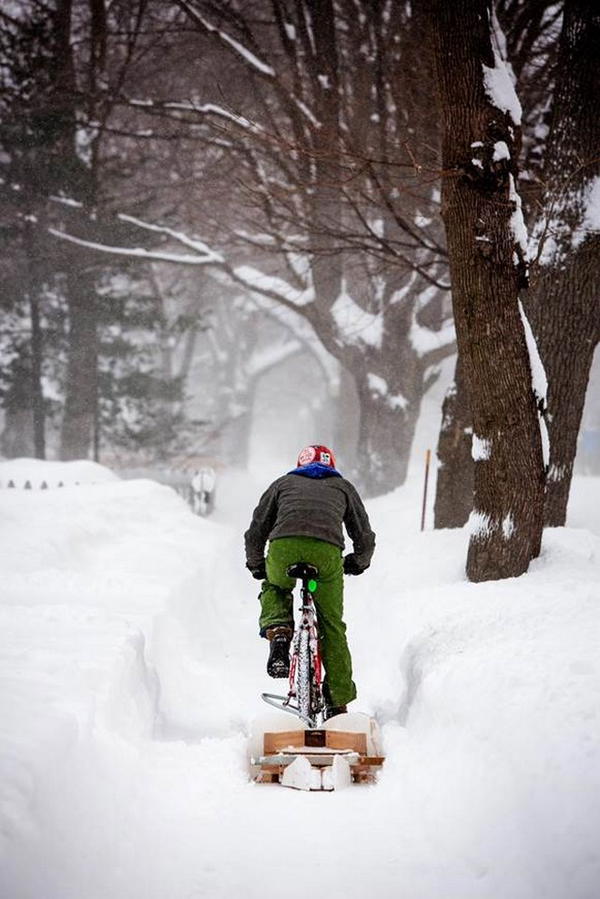 If you like the idea of having a homemade snow plow but don't want to spend the money on a commercial model, this guide is perfect for you. It will show you how to use a children's bike and a wood-square piece. These two items can help you clear your driveway's snow, salt, or other materials. This method is perfect for those living in areas with lots of snow and ice during winter. It will be a great inspiring activity to eliminate snowfall, and I hope your kids will also admire it.
You can also see DIY utility trailer ideas 
Snow Plow Idea For Lawn Tractor
If you are a resident of an area where snow falls a lot, then you must make a super useful and sturdier snow plow to make way for your cars and other vehicles passing on in the snow season. This video will present you with the most creative idea that may help you build a homemade snow plow that is extremely easy to make at a low cost. It is designed for rural areas where simple machines like lawn tractors and utility vehicles are mostly used for various purposes.
Mini Remote Controlled Snow Plow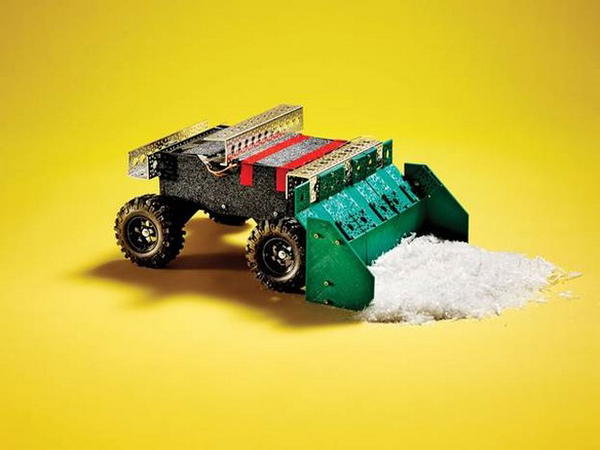 Remote-controlled snow plows are a great addition to your home. They provide homeowners with a way to clear off the sidewalks, pathways, and driveways without a sweat. While there are many different styles and types of remote-controlled snowplows, they all have similar components; you will need to make one yourself. This snowplow secures almost any vehicle for easy storage and transportation. The device can also be used on ground level if someone has trouble getting around independently.
Wooden Snow Plow For Toyota 4x4
This tutorial will teach you how to make a wooden snow plow for your Toyota corolla 4x4. The process requires some heavy-duty tools such as a reciprocating saw and a circular saw. Having a helper is a good idea as you will also need one. This incredibly powerful snowplow works well with many 4x4 trucks and cars. It does require you to remove the bumper on your Toyota corolla 4x4, however, because it attaches through the front end of your car.
Snow Plow Bicycle Idea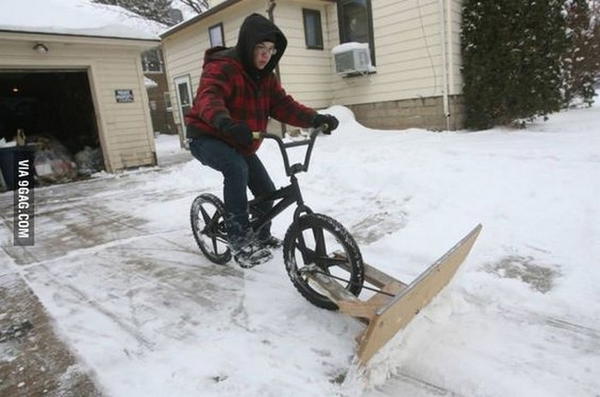 If you want to ride your bike and get a workout, this is an excellent way to do it. The plow on the front can help you push snow out of your way to get where you are going. It's a great way to keep active and stay fit in the winter months! Look no further than the snow plow bicycle for those looking to take care of their snow removal. Or those who are tired of paying taxes and fees for services could easily provide themselves. With a little imagination and elbow grease, this idea can be made a reality in no time!
World's Cheapest Snow Plow!
Follow this random and cheapest snow plow idea presented by some friends to eliminate the unwanted snow from your way by using your naughty crafty skills. With this amazing idea, you can remove all unwanted thoughts from your way of life. It will be a remarkable and ingenious idea you can use some simple items to remove the snow from your driveway yourself without paying for professional snow removal services. I hope you'll surely find it useful.
DIY Snow Plow For Small Suv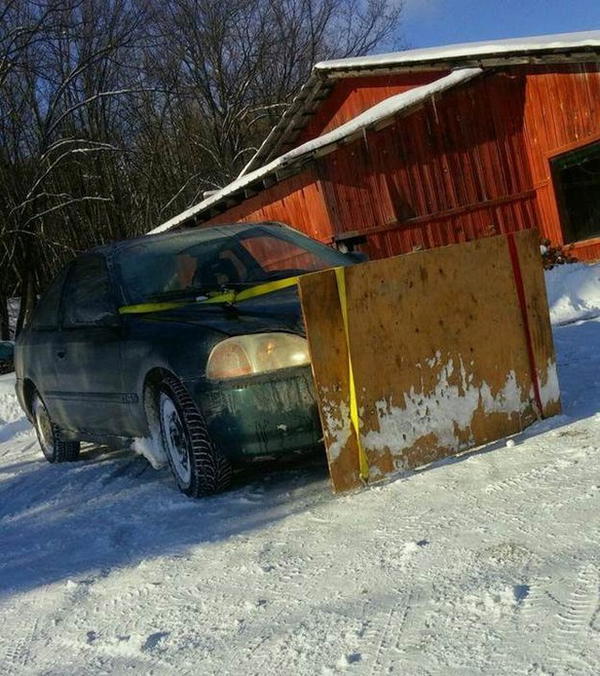 This homemade snow plow idea is pretty cool; it does not require modification of your car. It is simple and easy to use so that you can get out of the house quickly in an emergency. It uses a board, rope and ingenuity to piece this simple snow plow together. A great option if you don't want to mess with taking apart the bumper of your car.
DIY Snow Plow Mount Atv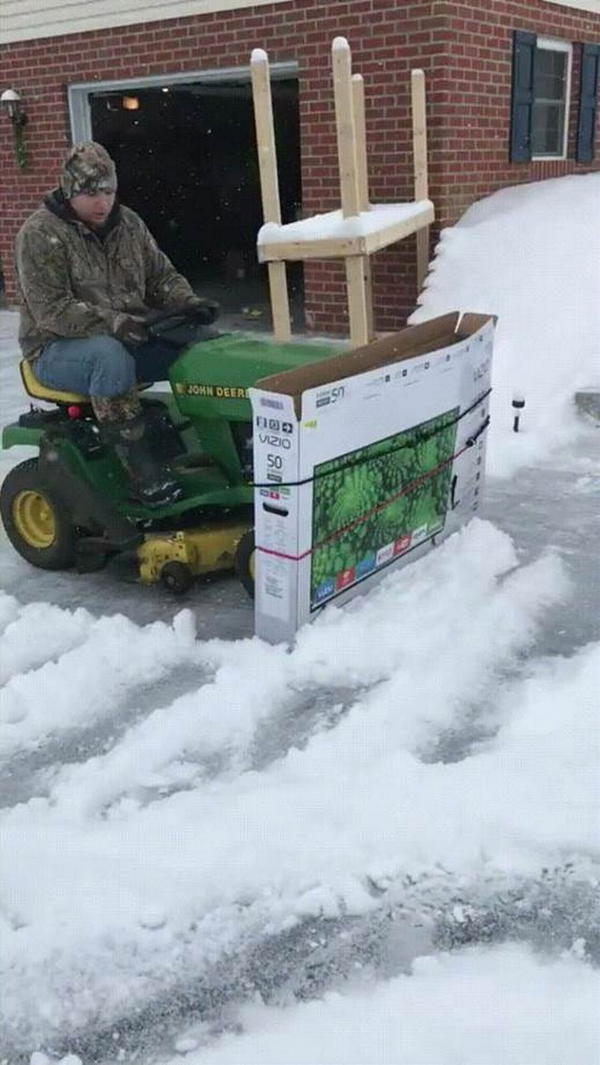 Get creative with your snowplow this winter! This idea is perfect for your next snowstorm. This idea is ideal for those seeking a cost-saving snow plow. A TV case is attached to the front of your tractor and can be used as a makeshift snowplow. The LED television is ideal because it works with low voltage and has no moving parts that can get damaged in the winter weather. You can make this amazing snow plow to eliminate snow in a fun way. It also is a great masterpiece of equipment.
DIY Snow Plow Using Atv
This is an economical way to plow your driveway and streets. Assemble this lightweight and durable Homemade ATV Snow Plow in just a day. It will take some time, but the satisfaction you get from doing it yourself is tremendous. This snowplow is made using metal and is quite durable. It can be rotated left/right even when mounted on your vehicle. It is ensured that you won't have any problem making this if you have the skills to do so.
See Other Projects