DIY softboxes are an affordable option for studio photographers who don't want to spend a lot of money on expensive lights.  The basic idea behind a softbox is that it's a light modifier that allows you to control the direction of light and its intensity. A softbox is a box with a front diffuser panel, which makes the light that comes from it very soft and even. The sides are usually made of reflective material, such as aluminum foil or paper, so they can reflect the light coming in from the front diffuser panel into the box itself. This helps make sure that all areas inside the box get lit evenly, rather than just one side being brighter than another. Here are 20 DIY softbox ideas that you can create yourself for less cost than buying a store-bought one.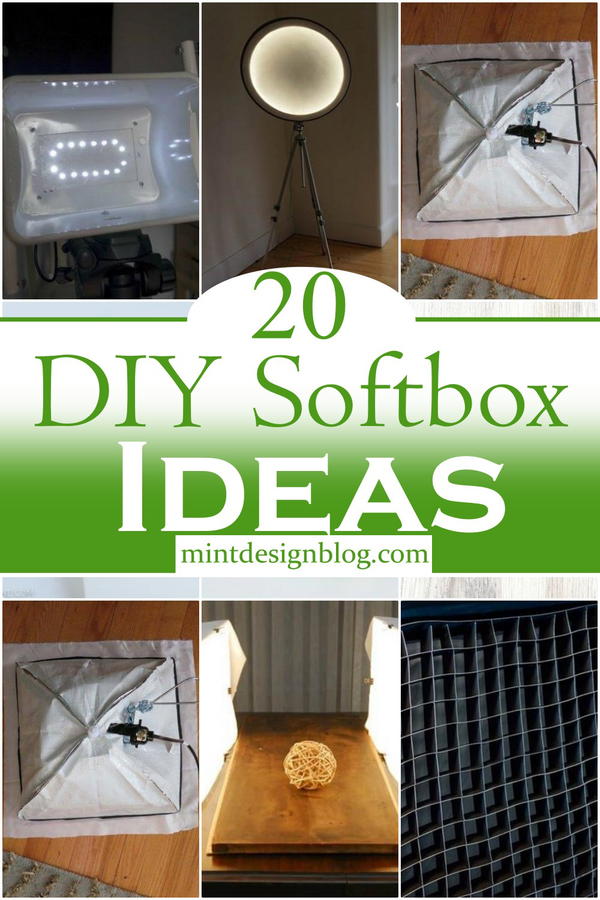 A softbox is a diffuser that eliminates harsh shadows from a direct light source. There are two types of softboxes: the square, which is used for portraits and headshots, and the rectangular, which comes in many different shapes and sizes. Softboxes are made of reflective material on the inside and translucent outer material that lets light pass through them. A light source is placed inside, and then the light bounces off the reflective material to give it a softer edge. A softbox is an inexpensive way to improve your lighting for photography. You can make your own at home using a few simple materials. Here are 20 DIY softbox ideas to get you started.
These 20 DIY softboxes let you get professional portrait-quality lighting for a lot less than the market average.
What is a Softbox?
A softbox is an enclosure around a lamp to diffuse the light produced by it. It's used for photography to produce softer light than direct, harsher lighting. There are many different types of softboxes, from different shapes and sizes to those with multiple lamps.
Why would you want to make your own Softbox?
Softboxes can be expensive, especially if you're just starting out as a photographer or need more than one for your shoots or studio. You can save money by making your own DIY softbox, which can serve as a great alternative to commercial ones that cost upward of $200.
Why do we use a softbox?
Softboxes are an essential part of any studio setup. They allow you to control the direction and intensity of your lighting, which allows you to create consistent lighting conditions for every image. They are easy to use, inexpensive, and portable and come in different sizes for different types of shoots.
How to Build a Softbox?
A softbox is a type of light modifier that creates flattering illumination by diffusing and uniformly spreading out the light. A softbox can be made out of cardboard, foam core board, or fabric. The most common ones are made from fabric and have a reflective interior surface. The typical fabric softbox is shaped like a cube or a rectangular prism, with one side open for the light source. For most of these designs, you will need to gather some materials and tools before getting started.
Here's what you'll need:
A piece of translucent material (paper, wax paper, etc.)
A box cutter or other sharp blade
Glue or double-sided tape
Ruler or tape measure
How To Build A Simple Softbox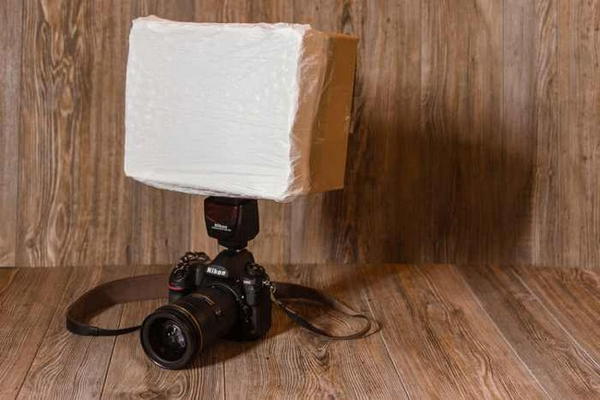 This tutorial will show you how to build a simple softbox for your shoe-mount flash to use as an off-camera flash. It's extremely easy to put together and is effective even for a very small studio set. This DIY softbox folds up flat, which is good if you're looking for something small and portable. If you're trying to create a softer, more diffused lighting, give this DIY Softbox a try!
This is a simple DIY softbox for a hot-shoe flash. It's made with a hinged box, some duct tape, and some diffusion material (your choice on what to use). Get your camera and flash ready to go, because you're going to learn how to make this in no time flat.
DIY Softbox Cardboard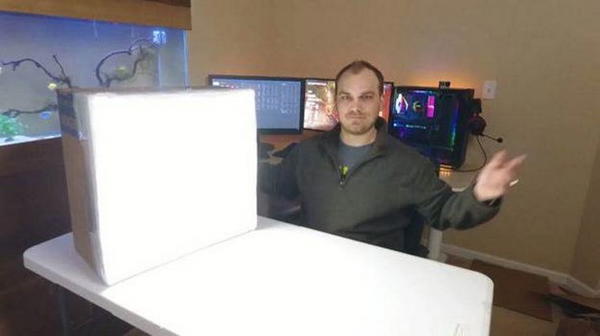 Here's a DIY softbox design that's made from just cardboard and cheap white material, with the total cost being $0. This self-supporting softbox will help to make your flash much more efficient and is easy to make. All you need to build your own cardboard softbox is cardboard, tinfoil, a brace of string, some elastic bands, and a couple of binder clips. You can use this simple cardboard DIY softbox for portrait or macro photography, or even as a large diffuser. Just remember that it's not meant to be used outdoors, under constant sunlight.
DIY Softbox Umbrella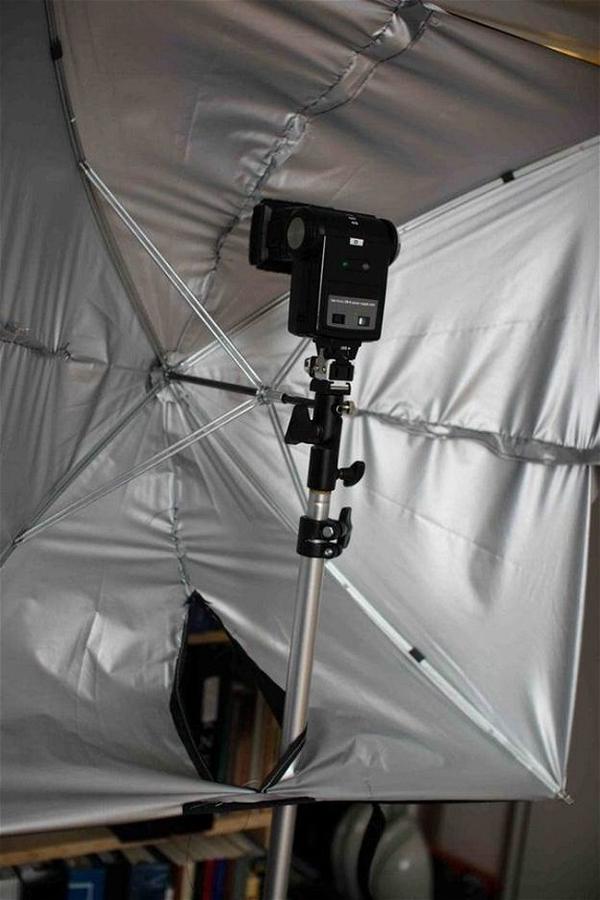 This Simple DIY Softbox will give you that soft, circular glamour lighting looks without breaking the bank on assistance to hold it! Take your photos to the next level. Most softbox umbrellas cost a lot and require professional help to set up. That's why we want to show you an awesome DIY project that doesn't require lots of time or money. Build your own softbox umbrella with some fabric, umbrella, and a few materials that you can find at your local craft store (or on Amazon). All you need is a DIY reflector kit (which you can make using a white umbrella), an umbrella transformer, and a light stand.
How To Make A Softbox For Photography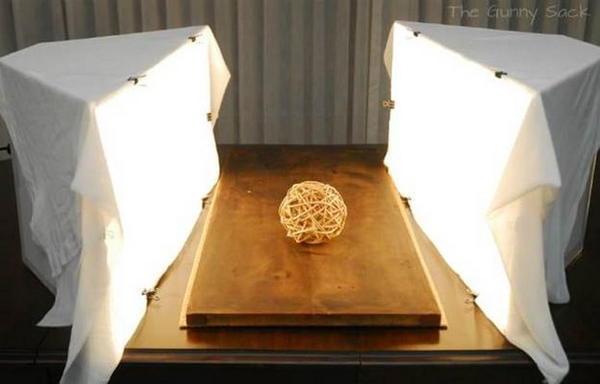 Looking to build a softbox for photography? Softboxes improve the quality of the light, highlighting your product and removing shadows. They soften lines and blemishes, giving you a clean and even light on your subject no matter what it may be. This double-sided softbox tutorial is designed to give you more bang for your buck. The materials included in this list are extremely versatile, providing you with everything you could possibly need to construct not just one softbox, but two!
DIY Softbox And Softbox Stand
In this video, you'll learn how to make a softbox yourself. These are very useful for photographers because they cover light sources and create a diffused lighting effect for your photos. The result is an illuminated subject without troubling hotspots or shadows. The size of the softbox you make depends on the size of the light bulb you use. If you can get a LED bulb lamp like ours and some pieces of aluminum foil, then you can just follow these easy steps in order to make it yourself. The process is very easy, so if you want to learn more about the project and about the result, watch this tutorial!
DIY Softbox For $7
Your light source may not be soft enough for your needs. This project is perfect for anyone who already has lights and wants to soften their light for portrait photography or videography. Modify the design measurement to fit any light that you have. With a few materials and this tutorial, you can create a DIY softbox for a fraction of the price of the real thing. It is all made out of cardboard and frost gel, which makes it both affordable and easy to modify to fit any existing light.
DIY Softbox Light
If you love taking pictures and making YouTube videos, creating a DIY softbox is a great project for you. You can also use this to make your own studio at home. To get started, you'll need to gather the right materials. Back cardboard might be a hard find, so an alternative is to use the side cardboard of a shipping box. They are light and stiff enough for this job. Since this softbox is highly DIY, the eventual look and quality of it depend mainly on how you assemble it, therefore there will be quite some variables.
DIY Softbox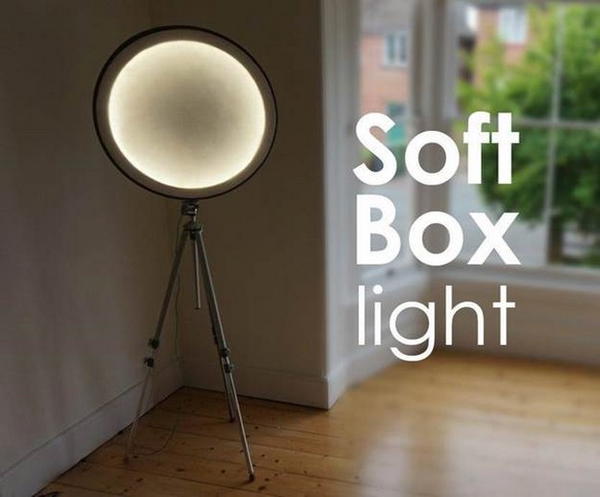 Have you been putting off making your own DIY softbox for your lighting kit? The process can be expensive and time-consuming! Well, stop waiting because that's the project in this tutorial: an easy and fun way to make this lighting tool. The biggest perk of this DIY softbox? It's collapsible and portable! Use this DIY softbox and your Speedlight to get that beautiful light quality you've always wanted. It's not only super easy to make but it fits snugly on a standard stand.
LCD Softbox DIY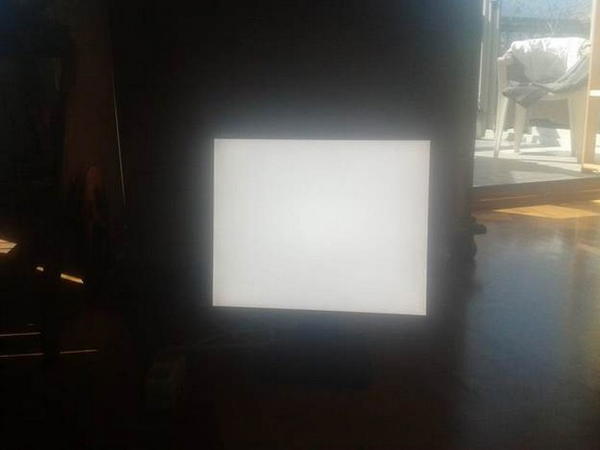 Ever been behind the camera and known your background is filled with unforgiving hard edges? Well, with this guide you can create a simple "softbox" out of a spare LCD Monitor and materials that are easy to acquire. This info-comic shows you how to DIY those awesome softboxes used in professional photo shoots for next to nothing. If you have an old LCD monitor sitting around, and don't quite feel like tossing it out just yet, don't fret! You can do this project in a couple of hours, with minimal tools and off-the-shelf parts to get your very own LCD softbox.
Cheap Softbox DIY
A cheap softbox DIY is exactly what it sounds like: a softbox that you make yourself. The awesome thing about these kinds of boxes is how simple they are to put together – basic industrial lights, lampshades, white duct tape, and scissors are all you'll need – oh, and a stand! This video is for beginners and even if you've made plenty of softboxes before, the extra pro tips at the end of this video will come in handy. What better way to change your photo style than with a quick and easy DIY softbox in your very own home. This tutorial will show you how to make an awesome, cheap softbox from scratch.
How To Make LED Softbox
Find out how to make an LED softbox – umbrella style. Create your very own LED lightbox without breaking the bank. With some know-how and a few items you can find around your house, you can use this innovative idea to make your very own softboxes! Get together an umbrella, glue of any kind, LED light bulb, socket or bulb holder, wire with plug, aluminum foil, LED light strip, etc. A black umbrella (both inside and out) is used in this DIY and the aluminum foil is used to cover the entire inner part of the umbrella, using the glue to hold it in place. It is a great way to get professional-looking photos without spending a lot of money."
How To Make Photography Lighting Softbox
The best way to create a lightbox or softbox lighting is to make your own. This process is similar to making a shadow box but instead of having a picture mounted to the front piece of wood, a hole is cut out and white cardboard is placed within it. Using a glue gun it's assembled together and hung either from or by its top edge with an adjustable stand mount piece or treated as a professional strobe light while sitting on the ground. The result is extremely effective and much less expensive than the store-bought ones that can cost hundreds of dollars.
DIY Rechargeable LED Softbox
The do-it-yourself rechargeable LED softbox is a budget-friendly light source with its easy assemble plastic container and PVC frame. It is very versatile as you can use it for professional or personal needs. You can freely carry it with its rechargeable battery pack. The best thing about this softbox is that you can use it anytime anywhere because of its battery-powered capability. When fully assembled and following the instructions, It can be used to produce soft light by bouncing off of reflective panels. Additionally, you can charge your device via the USB cable that comes with your device and plug it into a lamp.
DIY Softbox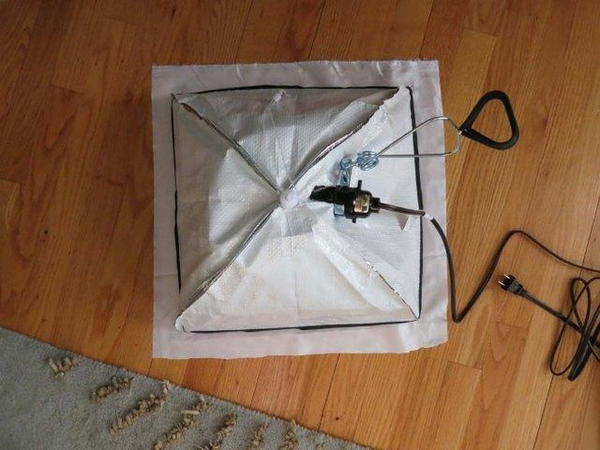 Cost-effective, easy to use, and ideal for beginners, learn how to build your own DIY Softbox with this quick step-by-step guide. It's easy to make the perfect DIY softbox out of an insulated food cover. Get a larger cover—the larger the better!—and follow these simple steps to turn your food tent into a professional-looking, functional light diffuser. This DIY softbox tutorial is a great option for anyone who wants to make their own softbox cheaply and quickly. You just need an insulated food tent, some aluminum foil, and an 8"x8" window screen.
How To Make A Collapsible Softbox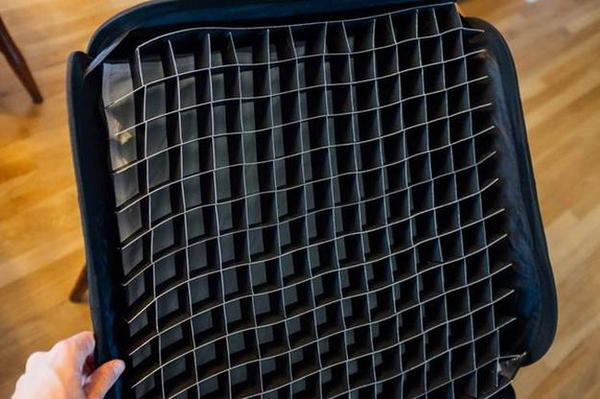 Having the right lighting equipment is very important in photography. A softbox is one of the best ways to get a quality light source that can be photographed individually and used with different surfaces. But sometimes, you are on the go. Or you have a small area to photograph in. That's where this collapsible softbox grid comes in. By making your own collapsible softbox grid you can not only save money but also put it anywhere in seconds flat.
DIY Cheap Softbox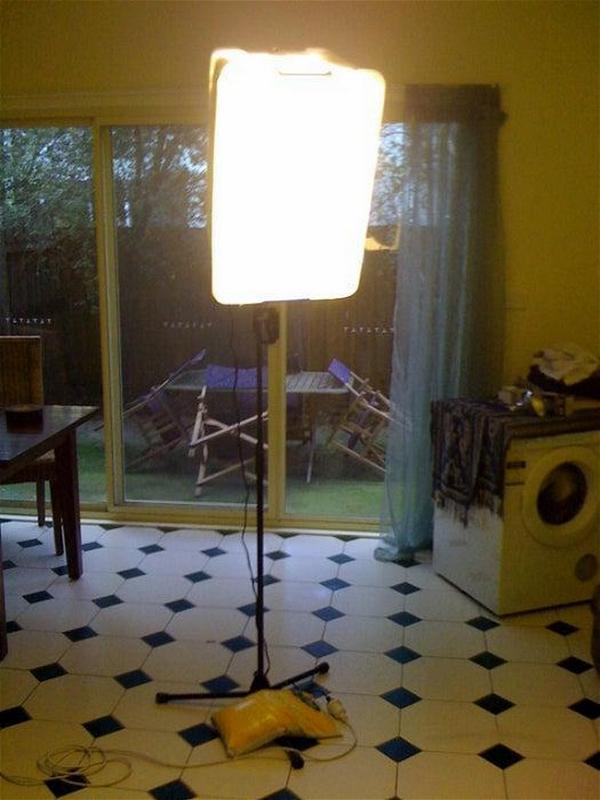 Everybody has a different reason for wanting a softbox. This particular DIY cheap softbox is used to create a high-key photo, reducing shadows. However, you can use your softbox in almost any situation. In this DIY cheap softbox tutorial, you will learn how to turn a standard lampshade into a large, compact softbox! The boom stand provides sturdy support while the plastic PAR 38 lamp holder creates the narrow edge on the front of the softbox. The lightweight tube allows lots of flexibility and portability.
No-Cost DIY Softbox
The no-cost DIY softbox is a superb working CFL light modifier that can withstand any test. It is easy to use and its folded size is just perfect so it could be carried indoors or outdoor. Compared with other more sophisticated types of softboxes, this simple type of light modifier has the fewest drawbacks. You can build your own no-cost softbox, with just a few materials you need at home. The more supplies you have at home that can be used, the better your chances of actually achieving a no-cost DIY softbox. You need LED light, aluminum foil, packing tape, black cardboard, duct tape, Gaffer tape, and a few others.
How To Make A Professional Softbox With Cardboard
This tutorial describes how to make a professional softbox with cardboard. It is very easy for those who can imagine! The most useful photographs of making this DIY tutorial make it look very easy for everyone to do. Without the proper tools or cardboard, anyone can still easily achieve this softbox. It will take a little bit of doing and trial, but that only makes it more worthwhile in the end. The entire process is quite simple and easy to follow, in the end, you will have a great-looking product that can be used by professionals or amateurs.
DIY Softbox For Desk Lamp
Softboxes are expensive accessories that are needed to obtain decent lighting results. But there comes a point when we all must learn how to make a DIY softbox for a desk lamp that would just cost of few dollars for materials in comparison! This simple DIY Softbox will result in beautiful, even lighting for a desk lamp. It's easy to make yourself and the end result is beautiful. This DIY softbox is lightweight and easily portable. The best part is that it doesn't require electrical work at all. Find out how to create the softbox and guide your way to lighting like a pro!
How To Make A DIY Softbox From LED Light Panels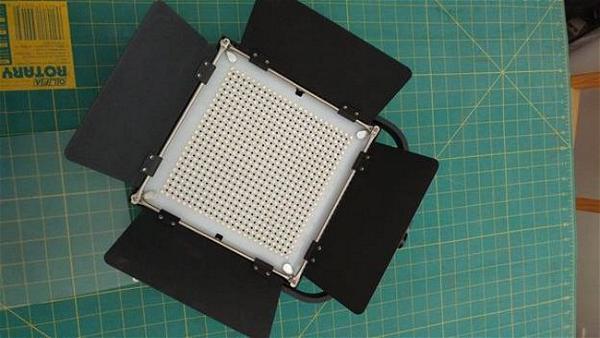 Making a DIY softbox from LED light panels using an automotive sunshade and some other materials is easy peasy, as seen in the tutorial shown above. Both Gaffer tape and fabric tape can be used for securing the diffuser material to the automotive sunshade. In addition, a package of small binder clips can be attached to both sides of the binder clips already attached to the automotive sunshade, in order to hold the diffuser material further down.