You can't walk out of your house without running into someone wearing a hoodie. You probably have one in your closet too. If you love the idea of making beautiful clothing that is comfortable, stylish, and trendy, but you want to avoid complicated patterns or difficult sewing techniques. In that case, you don't need to worry any longer because we have just the thing for you. Free Hoodie sewing patterns offer a quick and easy way to create an elegant garment that keeps your head warm. With these sewing patterns, you can quickly make your hoodie with a seamless zipper or drawstring top closure. For a different look, make the hood a separate piece of fabric and wear the rest of the garment pulled over your head. Create a trendy hoodie to match any outfit!
Free Hoodie Sewing Patterns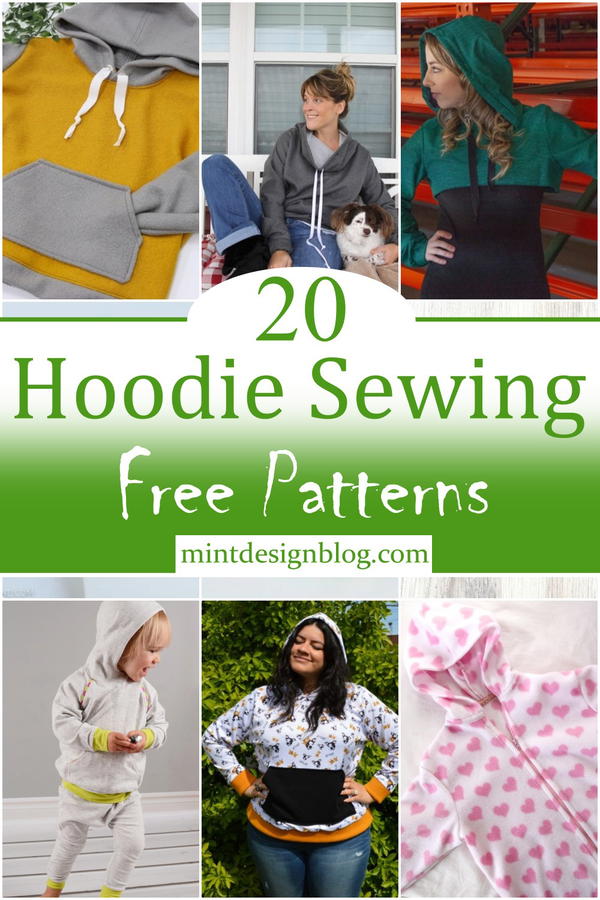 Hoodies are some of the most popular and versatile clothing options out there. Depending on your location and discretion, they can be worn under a jacket for extra warmth or over a button-up shirt for lightweight coverage. Women's hoodies, men's hoodies, boys' hoodies, and girls' hoodies all have their style and design elements that should be considered when making your next hoodie, so scroll down, and you can find exactly what you need. If you want to make one instead, we have some great options for free hoodie sewing patterns listed below. Easily make a hooded sweatshirt in your favorite fabric, or use an old hoodie as a pattern! These free hoodie sewing patterns are perfect for beginners and advanced sewists alike.
Short Sleeve Hoodie Pattern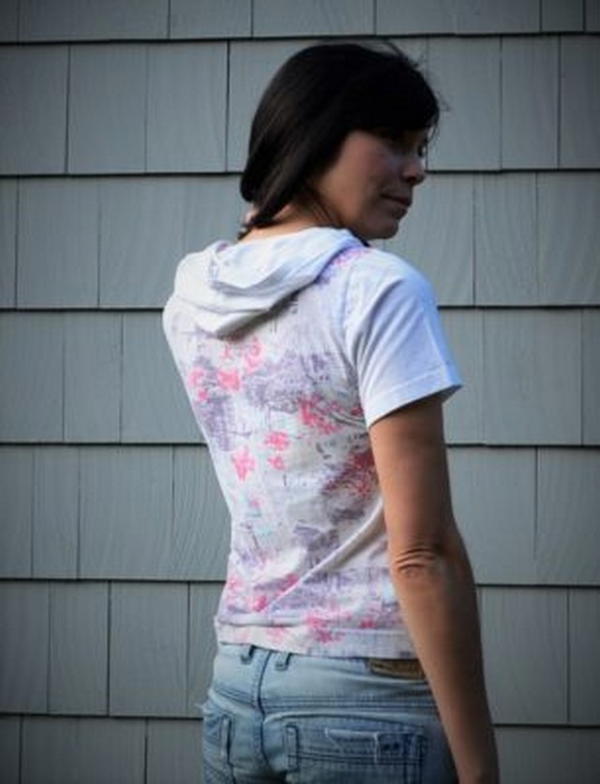 Make a statement with this Short Sleeve Hoodie. With a casual fit and comfortable cotton blend, it's your new go-to favorite. This short sleeve hoodie is a great piece for your wardrobe. It is effortless to wear and works well with jeans or leggings. The fit is forgiving and allows you to move while staying comfortable. This pattern has diagrams with detailed written instructions to make this an easy weekend project. This pattern is perfect for beginners and will be a great addition to your wardrobe, thanks to its lovely design.
Kid's Hoodie Pattern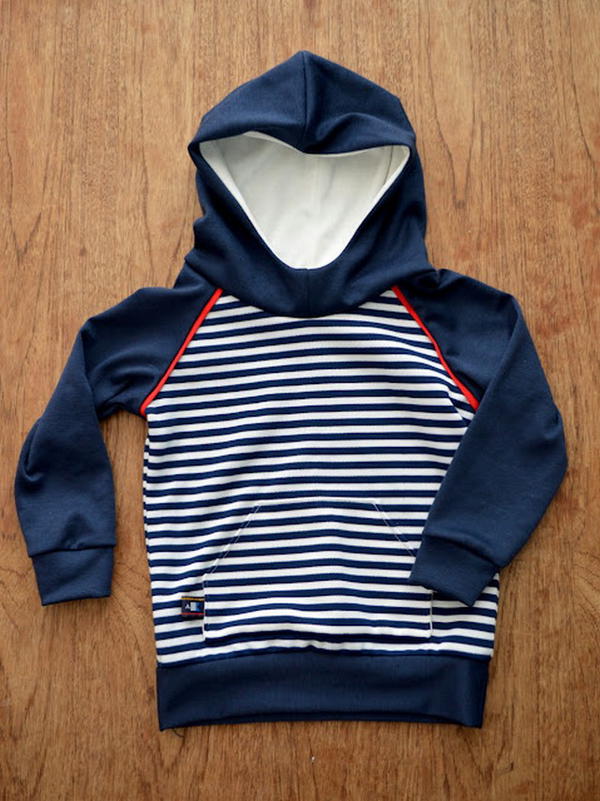 Our adorable kids' hoodie sewing pattern will protect your little ones in style! They'll be a constant adoration for friends, family, and the public. This kids hoodie sewing pattern makes a highly adorable and fun accessory to add to your little one's wardrobe. The pattern is adaptable by size to fit just right, and the simple construction allows for quick finishing. Sewn of soft knit fabric, our hoodie is a must-have wardrobe item for any child that loves a stylish piece of clothing.
How To Sew A Hoodie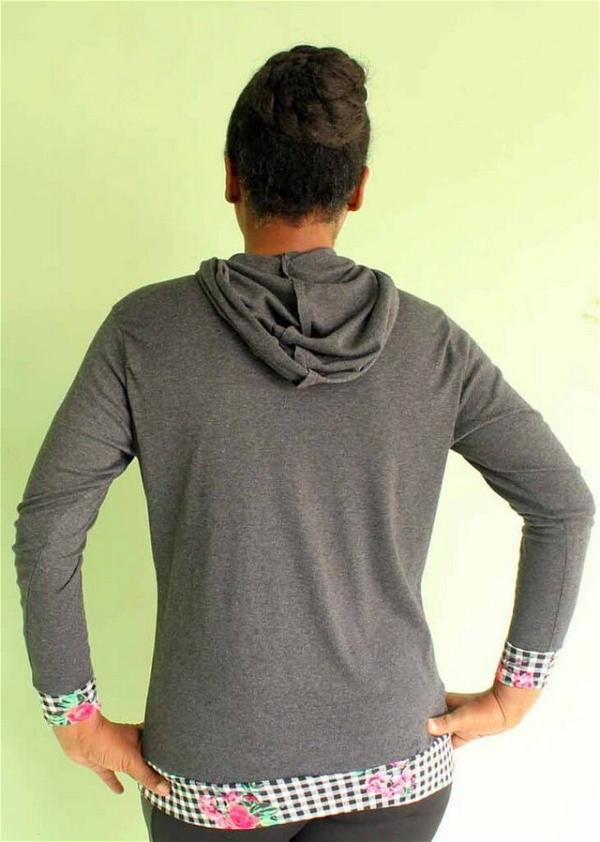 Is trouble getting that perfect fit on your hoodie projects? Grab this free pattern and make your patterns fit just right. Sew a hoodie today for your kids or yourself. This hoodie is perfect for staying warm and cozy or relaxing at home on chilly nights. The free pattern, easy sewing instructions, and stretch fabric mean this project will be done in no time. The stretchy fabric and the included free pattern make it easy to put this hoodie together and have it fit just right. No more guessing what size you need, just cut your fabric and sew!
Mustard Hoodie Pattern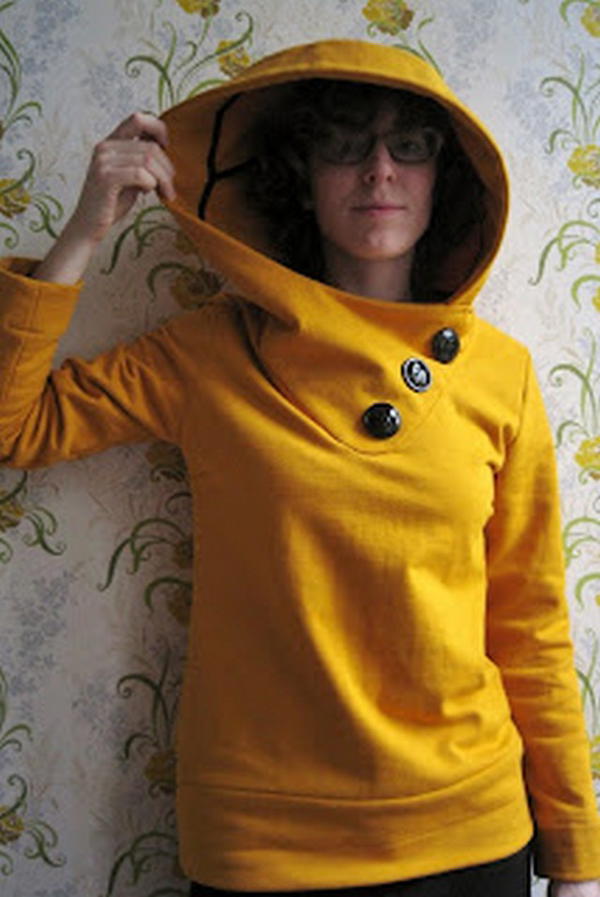 The Mustard Hoodie is a sewing pattern that we made just for you! This trendy hoodie will be a hit. Try this super unique Mustard Hoodie sewing pattern to make loveable accessories for your wardrobe in no time. The design features include front zip closure, front pockets, drawstring hood, and rolled hem sleeves. You'll surely love the easy fit and comfort of this Mustard Hoodie sewing pattern.
Lapped Front Infant Hoodie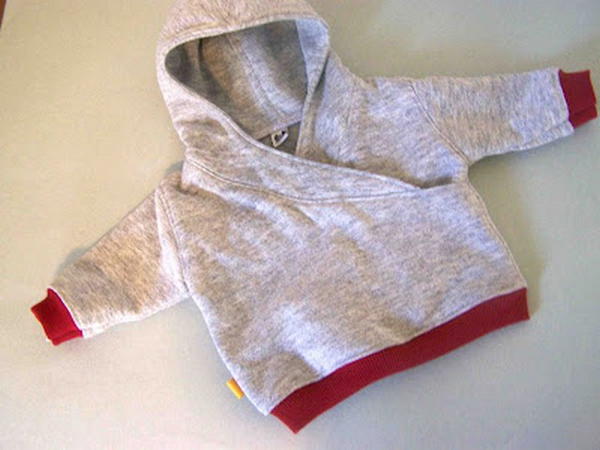 Hoodies are a must for parents of babies and toddlers. The Lapped Front Infant Hoodie is a comfortable, no-fuss option for keeping your little one warm and cozyThe soft cotton will keep your little one snuggly warm, while the double zipper pulls allow you to remove their clothing quickly and easily. The lapped front of this hoodie makes dressing a new baby even easier. The opening allows easy on and off, without worrying about buttons, zippers, or snaps.
Boxwood Hoodie Sewing Pattern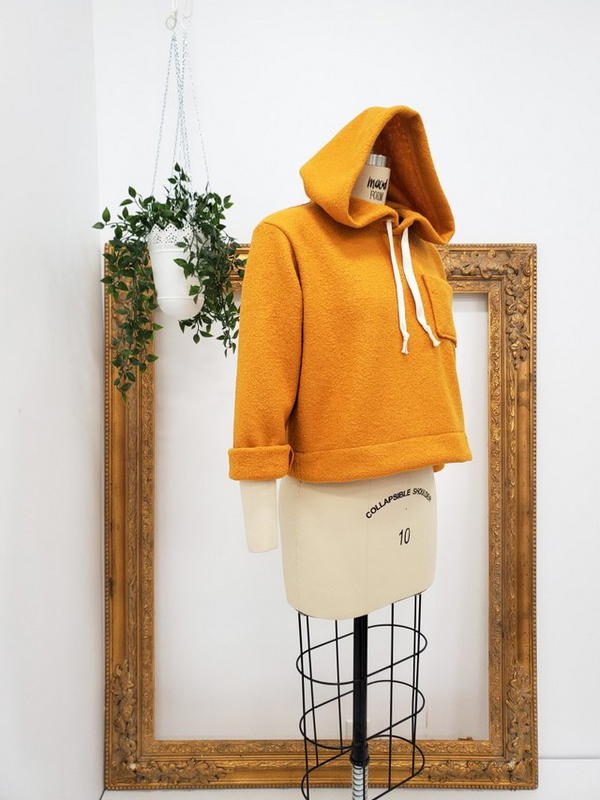 This hoodie is a must-have for the season, with both stylish and practical features. You will love its drop shoulder, large hood, and cropped silhouette. This is a quick sew perfect for beginners as well as advanced sewists. The instructions are written with easy-to-follow instructions, clear pictures, and detailed diagrams for every step in the pattern. The Boxwood is great for any time of day or night, whether running errands or going out on a date.
Sewing Pattern Women's Hoodie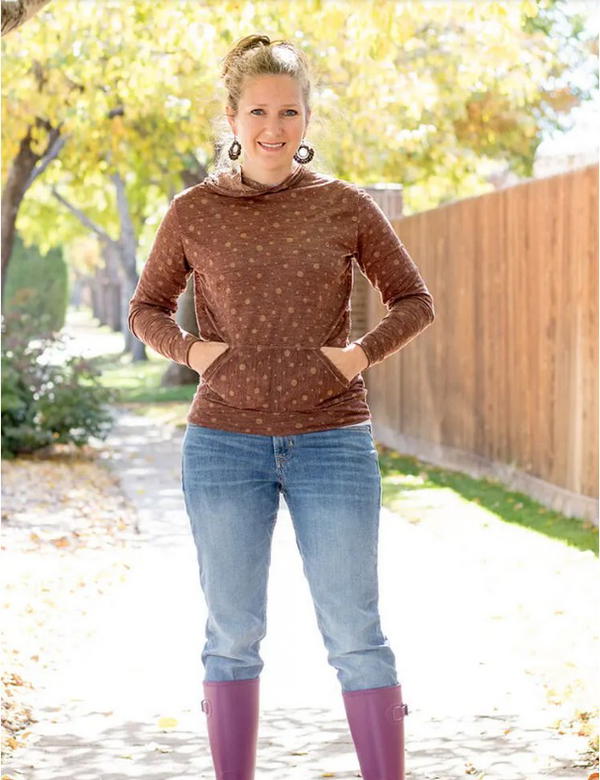 This hoodie pattern is so versatile! Not only will you find a variety of looks, but who doesn't need an adorable hoodie in their wardrobe? This pattern is designed to be made with fleece, knit, or any stretch fabric. I've also included both front and back measurements making it easy to cut out one size and sew up until you reach the panels. Easy to sew, this free sewing pattern will create a wardrobe staple for all seasons and occasions. Whether you want a cozy knit or fleece version, there's something here for you.
DIY Patchwork Cropped Hoodie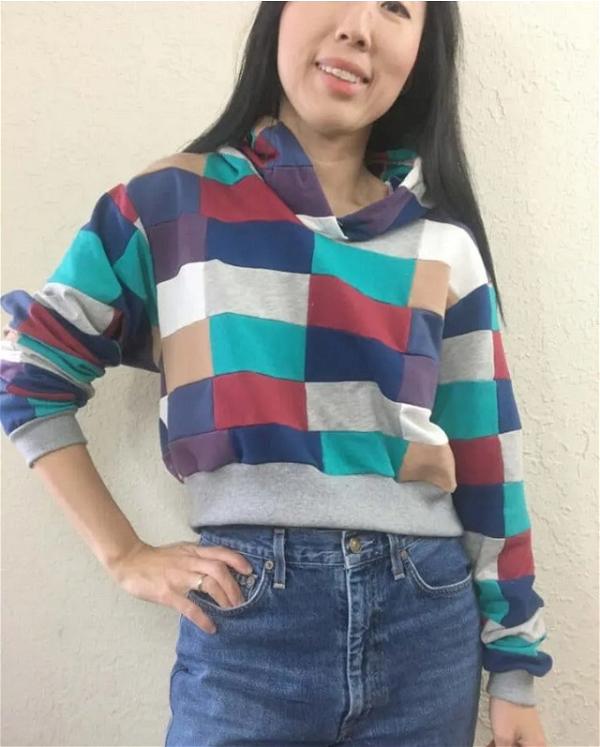 This is the perfect DIY cropped hoodie sewing pattern you can easily follow. Due to this free pattern, it will be easier to make your own cropped hoodie sweatshirt from fabric scraps or any material you have at home. This is a cutting-edge technique that takes only about an hour to make. It's easy enough for anyone with a sewing machine and some basic skills, but you don't have to be an expert. Make one for yourself and your friends!
Easy Zip Up Women's Hoodie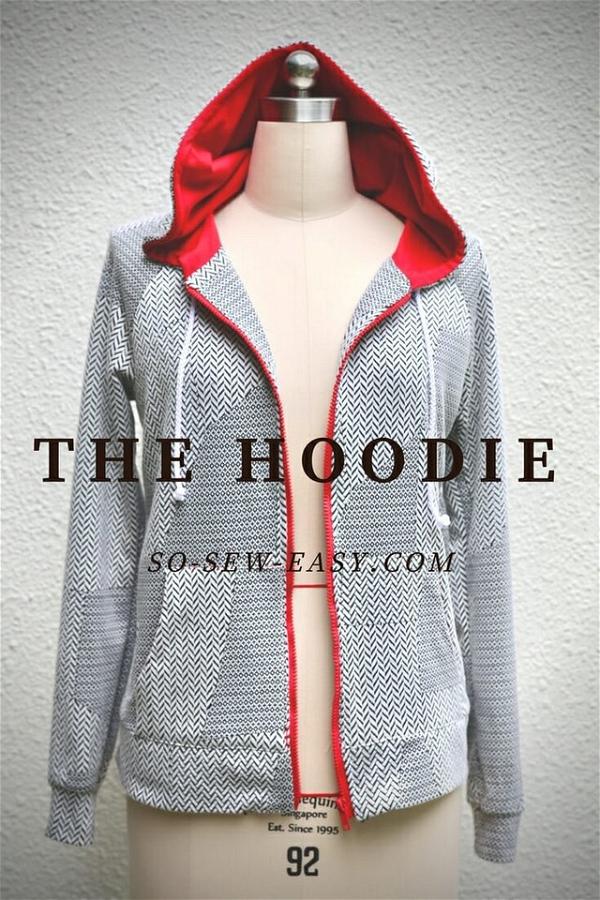 The Free Zip Up Women's Hoodie sewing pattern is the perfect summer item to sew. It is easy to sew, as it has front pockets, a lined interior, and an elastic band at the cuff of the sleeves for extra warmth. The hoodie also has a drawstring for added convenience and comfort. The front zipper allows you to easily slip it on and off along with the hood that can be kept up by tying it together. It can be a great wardrobe staple for you and also an excellent option for gift giving.
How To Make A Hoodie Pattern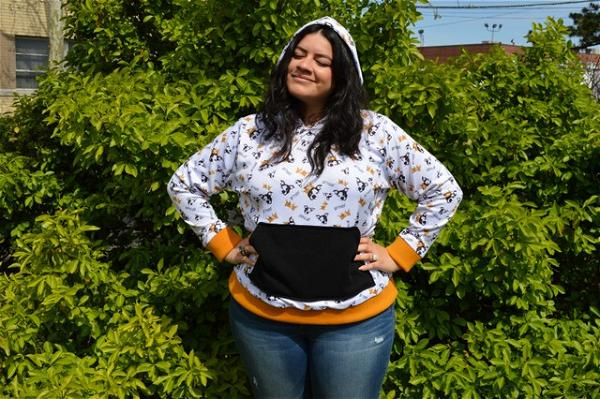 The pullover hoodie is a basic item in the wardrobe of many men, but also for women who like to wear baggy clothes that allow for maximum freedom of movement. A hoodie with a matching bottom hem band and cuffs, a large front pocket with openings on each side, and a hood are ideal for those days when you don't feel like wearing anything else. As an extra-stretchy fabric, knit makes it easy to create a trendy look. Use fabrics in different colors for the body, pocket, and cuffs to give it a cheerful appeal.
Men's Hoodie Vest Pattern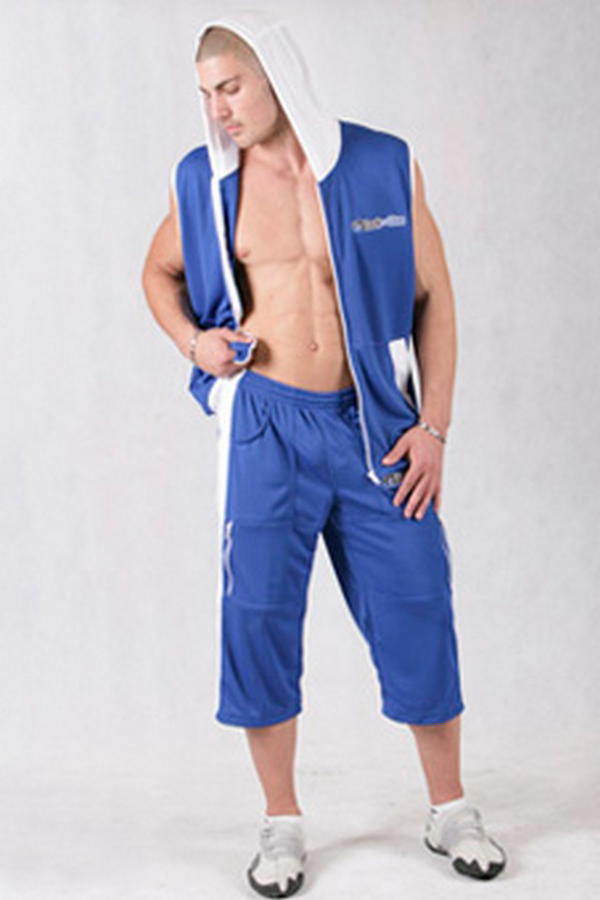 This smart and functional men's vest is ideal for sports enthusiasts and casual wear. Perfect for wearing during a run or as outerwear during a cool morning, it features a hood that can be pulled over your head in case of rain or wind and two pockets to store your keys and energy bars. The Men's Hoodie Vest is a sporty, stylish hooded, sleeveless vest. Made out of light, airy material, it's great to wear while boxing or running as it helps keep you cool while still being lightweight enough to be worn under clothing when working out.
Women's Cowl Neck Sweatshirt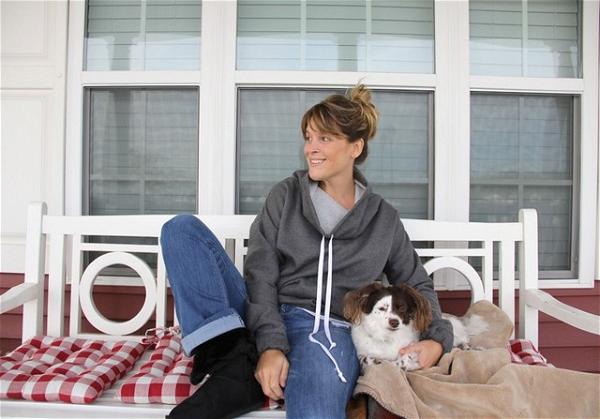 Our Women's Cowl Neck Sweatshirt is a women's hoodie engineered to be comfortable in a wide range of settings. The sleeves are slightly longer than they should be, giving you plenty of room to tuck your hands into them, while the cowl neck can act as a soft scarf when necessary. This sweatshirt features elasticized cuffs and a drawstring around the bottom hem band, so it stays close to your body no matter how much you move around. The drawstring collar allows you to tighten it when you're chilly, while the elastic cuffs and bottom hem band mean it stays close to your body - whether you're working out or taking on the city.
Wool Hoodie Pattern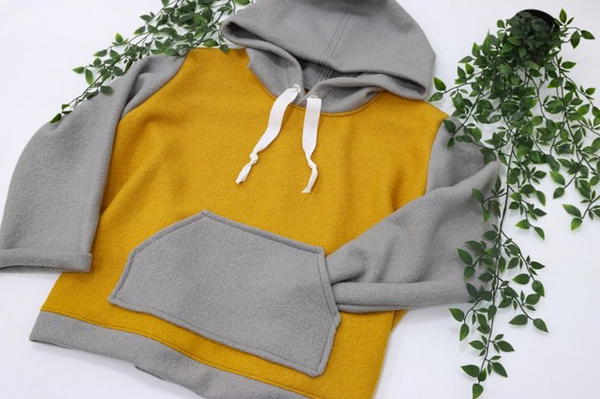 It may be just a hoodie, but it's also a vest, which means it's super cozy and extra warm. Wear it over a long sleeve tee and sweatshirt pants if you're looking for an easy way to bring in your version of fall, or layer it over your favorite long-sleeved shirt through springtime. The hoodie belly pocket is a classic, but don't feel you have to ignore the chest pocket option for this pattern—these are perfectly attractive in their own right. Crafted in 100% wool, this hoodie will keep you warm and looking stylish all winter long.
Women's Cropped Hoodie Pattern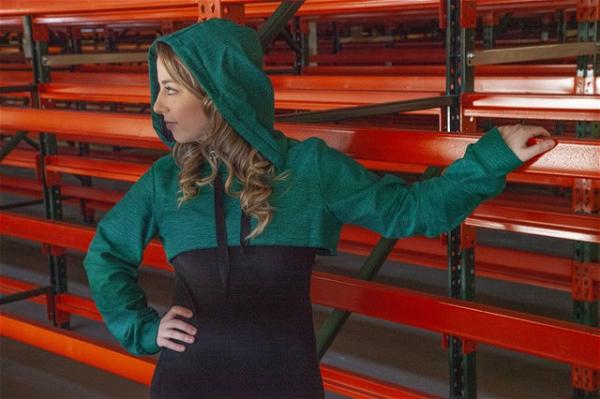 When you're training, you need a hoodie to keep up with you. This Women's Cropped Hoodie is made of sweat-wicking fabric so that it won't hold onto moisture like cotton. This women's cropped hoodie is made of lightweight polyester and spandex, with a slight stretch that allows for a comfortable fit. This hoodie has a feminine silhouette, but because it's so lightweight and the sleeves are made of elastic cuffs, it can also be worn underneath another layer for added warmth. Just what you need for some chilly jogs or warm-weather evenings out on the town.
Free Men's Hoodie Sewing Pattern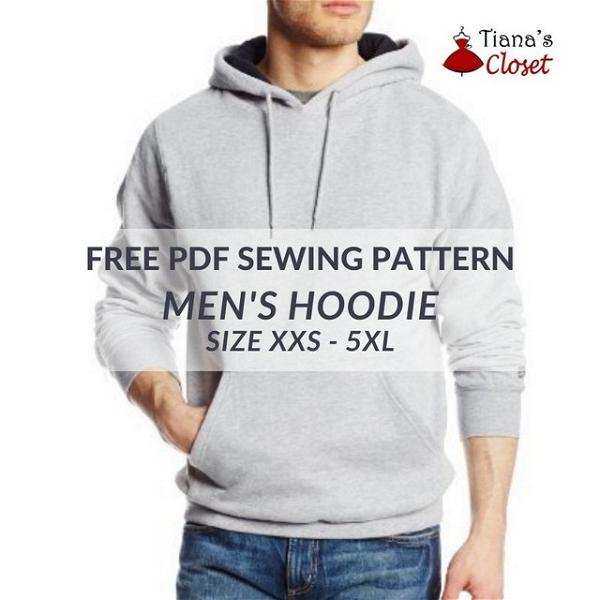 Our Free Men's Hoodie features long sleeves and an elastic waistband. It also has a large belly pocket that can act as a much more masculine alternative to a fanny pack. This hoodie is made from a soft cotton blend that's comfortable and warm, perfect for relaxing in the house or during colder days. Its long sleeves have wide elastic bands at their ends, while the waistband can also be adjusted with an elastic band. The large belly pocket is a masculine alternative to fanny packs and can keep your important belongings safe throughout the day.
Sew Unisex Hoodie Pattern
This uniquely designed unisex hoodie is a garment you'll wear when going out with friends, exercising, or just hanging around the house. The front pocket can hold your phone, keys, and other essentials, so you don't have to worry about misplacing them. A drawstring in the hood helps keep your head and neck warm, while the elastic cuffs allow your hands to be covered while the sleeves are not used. It has an ultra-soft fleece lining and a classic fit that favors everyone. The front pocket has clips on its openings, preventing the possibility of losing stuff through the opening.
Night Fury Hoodie Pattern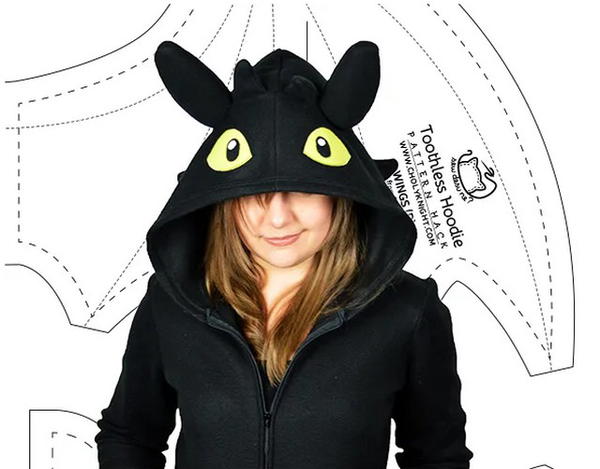 The Night Fury Hoodie is a great way to keep warm for Halloween. The front of this men's hoodie has a cute dragon head that looks right out of the movie. The head has two big eyes and two ears, as well as dragon scales along the bottom part of the hood. You can easily put the hood on or off with long zipper closure. This soft, luxurious fleece is comfortable and cozy, perfect for wearing under your new dragon hoodie for a cold Halloween night. It's designed to drape nicely over your shoulders (and keep them warm!) without making you look bulky or restricting your neck.
Kids Hoodie With Scuba Hood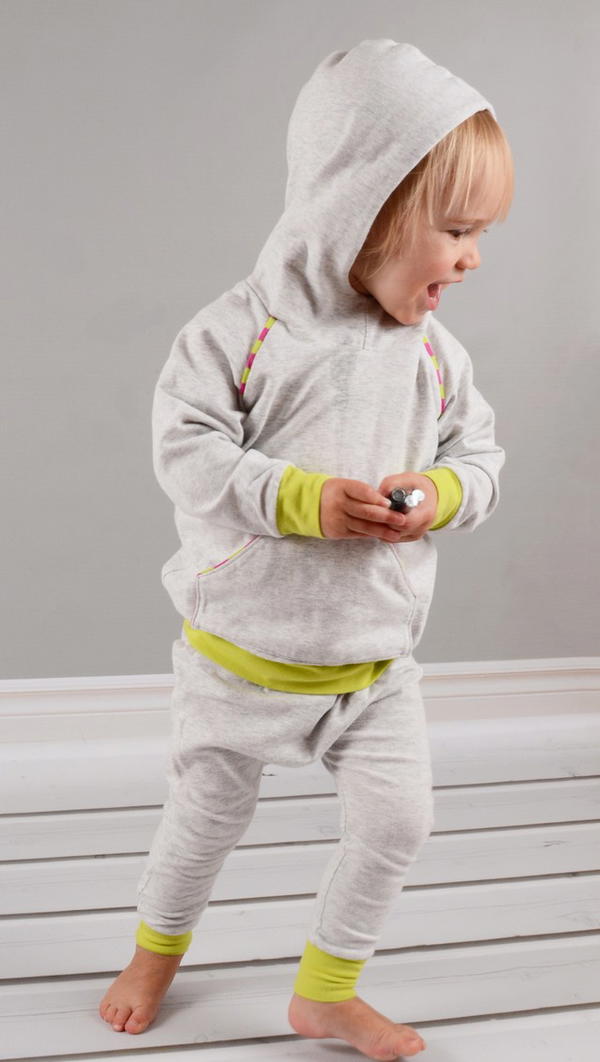 This perfect hoodie keeps your kid warm and cozy during the colder season. You must have the scuba hood during playtime because it can stay on the little one's head even during bench overs. It has elastic cuffs, which add comfort to your little one. The hoodie also comes with an elastic bottom hem for them to wear when it's nippy outside. Sewn-in soft jersey cotton fabric with a scuba hood, this adorable and practical kids hoodie will surely be your child's favorite!
Hoodie Scarf  Tutorial
Keep your head and neck warm while still looking stylish when you're out on the town with this hoodie scarf in our signature purple color. Made with a slightly wrapped pattern, this scarf won't fall off and features a fold-up bottom for added protection against the elements. This hoodie scarf is easy to use and designed to give you ultimate comfort. It has a soft, comfortable material that keeps your head and neck warm and safe from the elements while turning any clothing item into a hoodie, so you don't have to carry around an extra bulky piece of clothing.
Fleece Hoodie Pattern For Kids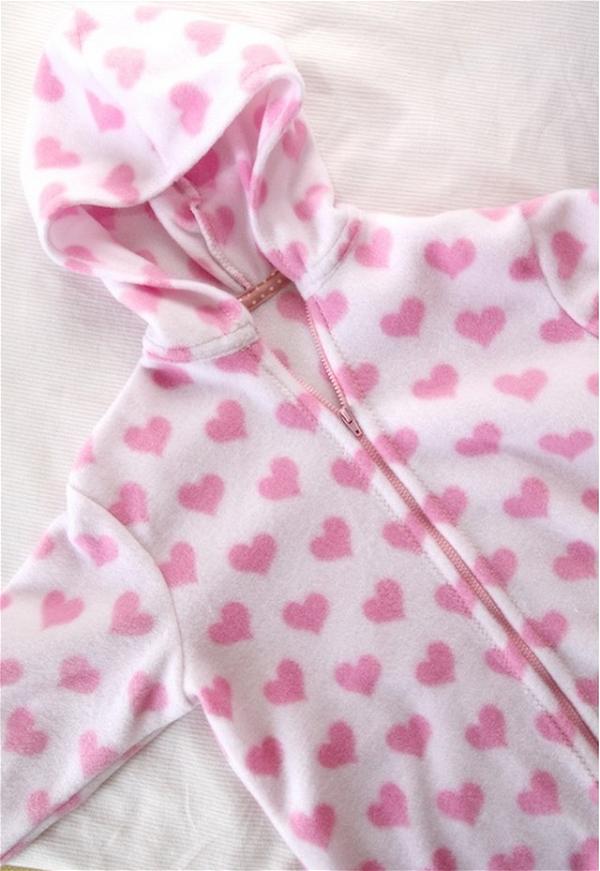 This fleece hoodie is a must-have for your little one. This lightweight hoodie is perfect for your child to wear on a plane or in chilly temperatures. It can be made in no time and is extremely soft, warm, and comfortable to wear. The fleece fabric will keep them warm, and the zipper closure, hood, and cuffs make it easy to put on. The elastic bottom hem makes it easy to get off and on. Every little girl or boy needs one cutie like this in their wardrobe!
Boy's Hooded Sweatshirt

As boys grow up and are exposed to more and more style trends, they become increasingly conscious of their clothes. This basic hoodie is a perfect gift because it's not too colorful and looks like it will last for years. The practical hooded sweatshirt with a lined interior and stretchy elastic cuffs is a great choice for kids of all ages. It's constructed from a soft, cotton blend fabric to ensure comfort and warmth, yet it's also durable enough for each day's wear. The lining provides extra warmth in the colder seasons, while the boxy fit and roomy hood keep him cozy all year.