Sewing is one of the best ways to add unique touches to your wardrobe, but when you're a plus-size woman, sewing can be a challenge. Not only are patterns expensive and hard to find in larger sizes, but they're also often written with straight-sized bodies in mind. It's much more difficult to adjust an existing pattern than starting with a pattern designed for plus-size bodies. You might feel like there is no way around paying for patterns—that's how things are. They're great if you want something quick and easy or if you want to get a head-start on a sewing project with minimal effort—great sewing patterns for plus-size women. Find the perfect look for your curves in 19 Free Plus Size Sewing Patterns, including dresses, skirts, and tops.
Plus Size Sewing Patterns Free
Nowadays, for some reason, there's a consensus that plus-size clothes are ugly, unfashionable, and unattractive. In addition to this belief, the fact that it's difficult to find good patterns for plus-size clothes makes it even harder and more costly to sew garments for oneself. Many free sewing patterns are available online for plus-size women and are as fashionable as any other pattern out there! Let's look at 19 Free Plus Size Sewing Patterns you can make yourself. With cute patterns and flattering styles, sewing clothing for yourself can be a great way to add variety to your wardrobe without spending much money.
Benefits Of Sewing Plus Size Patterns
When we think of sewing patterns, we tend to think of sewing for women. But many benefits of plus-size sewing patterns go beyond the obvious. Sewing for yourself can be an incredibly rewarding experience. You'll save money by making your own clothes and learn a new skill that you can use for years. Plus, you'll be satisfied knowing that you made something from scratch with your own two hands. But there are some other benefits of sewing plus-size patterns that might surprise you:
Patterns Are Affordable: Even if you've never seen them, it's easy to find affordable patterns online or at craft stores like JoAnn Fabrics and Hobby Lobby. These stores often offer coupons and discounts on their website and in-store sales, making buying even more affordable!
You'll Save Money: You'll save money purchasing ready-to-wear clothing if you sew your own clothes. Plus-size clothing is often more expensive than regular ones, but you can save big bucks by making your own clothes! This is especially true if you have a particular style in mind that isn't available in plus sizes at local stores.
You Can Create Your Own Style: One of the biggest benefits of sewing plus-size patterns is that they allow you to create your own unique style without spending a lot of money on custom garments or settling for whatever styles are available in your local stores. If you want a certain look that no one else has but don't want to pay $500 for it, then why not just make it yourself? You can choose whatever fabrics or colors are right for your tastes and get exactly what you want!
Classic Relaxed Fit Top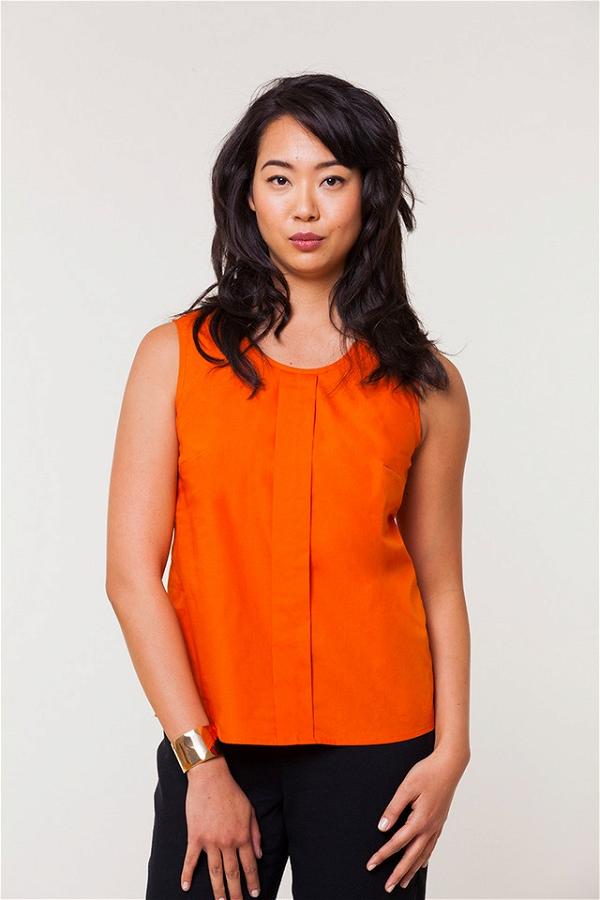 This top is made of a cotton-blend fabric that is crisp and transparent. This shirt is perfect for those cool spring days with a loose fit and slightly longer sleeves. Tailor your wardrobe to suit whatever the day may bring with this classic, relaxed-fit top. Made from a fine, breathable cotton-blend fabric, it's comfortable and versatile. The slightly different variations on the design allow you to pick the style that suits your mood and outfit best.
by Seamwork
Women's Top With ¾-length Sleeves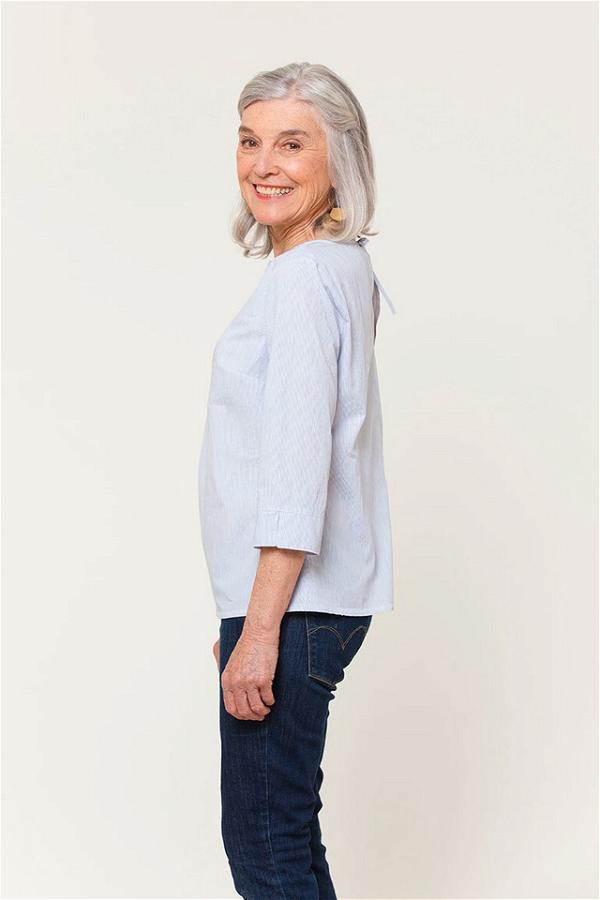 It may be spring, but you never know when you'll need a long-sleeved shirt. This casual top is perfect for those transitional periods that last longer each year because it's breezy but not too much. The Women's Top with ¾-length Sleeves is one of our favorite pieces and another classic style we love incorporating into our wardrobe. Its breezy comfort makes it a go-to top that can be worn in any season, while its ¾ sleeves and open back make it unique. You can never have too many long-sleeved shirts with this crazy weather that often changes.
by Seamwork
Skirt Pattern From Existing Skirt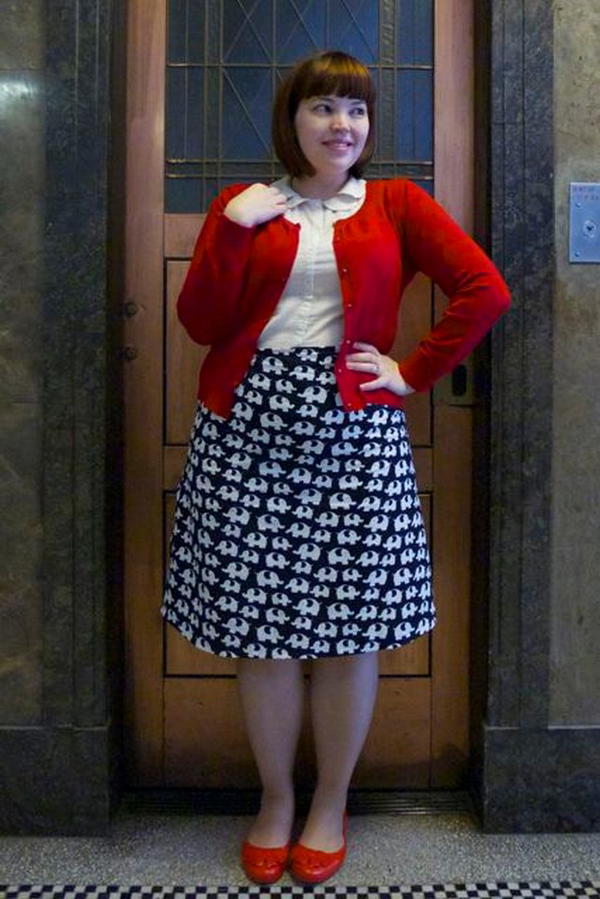 This pattern is great for making your favorite skirts in different fabrics, styles, and colors. It features a waistband and back zipper for the finishing touches. You can duplicate the perfect skirt in no time. This pattern makes cloning a breeze and allows you to sew in more fun. You cannot resist the urge to clone your favorite skirt when you get this pattern. It will make making that design in different colors and fabrics a breeze, a dream come true for any fashionista.
Knit Peasant Dress
Size: ANY – the tutorial shows you how to trace your own top to make the pattern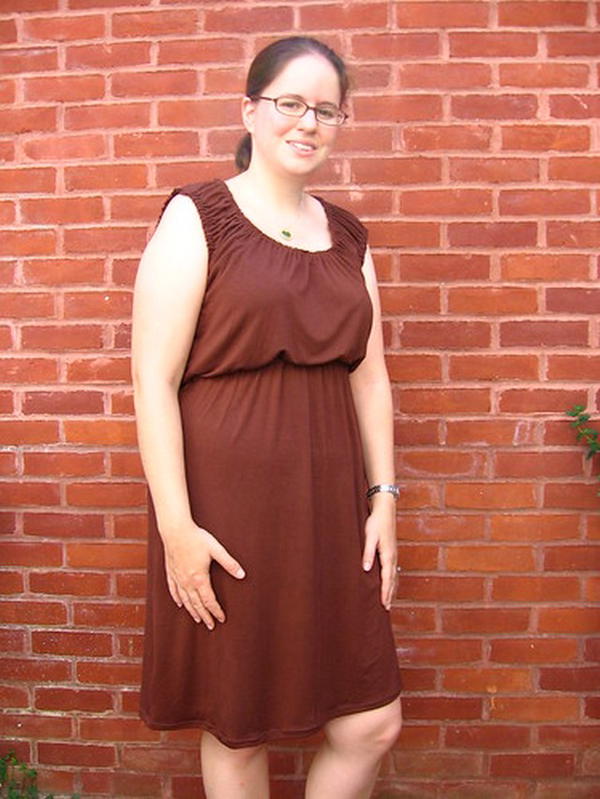 This peasant dress is the perfect go-to for those warm summer days. It's simple enough to sew and wear but with a few design details that make it extra special. Make it all smocked, or try out some gathered details as this one has. With a scoop neckline and gathered sleeves, it will be the perfect piece to show off your favorite accessories. This peasant dress will be the most comfortable and stylish dress you own. The front is a traditional peasant dress style, and the back is cut lower for a little more skin exposure. The sleeve gathering creates a wide tank look but allows the arms to move unrestricted.
Kimono Cardigan
Size: up to size 26
The Kimono Cardigan is a modern open cardigan with kimono sleeves that can be worn as an extra layer or as a top. It features an easy straight hem at the bottom and does not need any special materials besides fabric. The pattern can easily be adapted for ladies of all sizes. This kimono-style cardigan is perfect for a modern, relaxed look. Made in a soft knit fabric, it's fast & easy to make. It features loose sleeves and an easy-fit design that looks great on any body shape.
You can also see: Cardigan Sewing Patterns 
Pants Wide Leg Culottes
Sizes: 0/2 to 28/30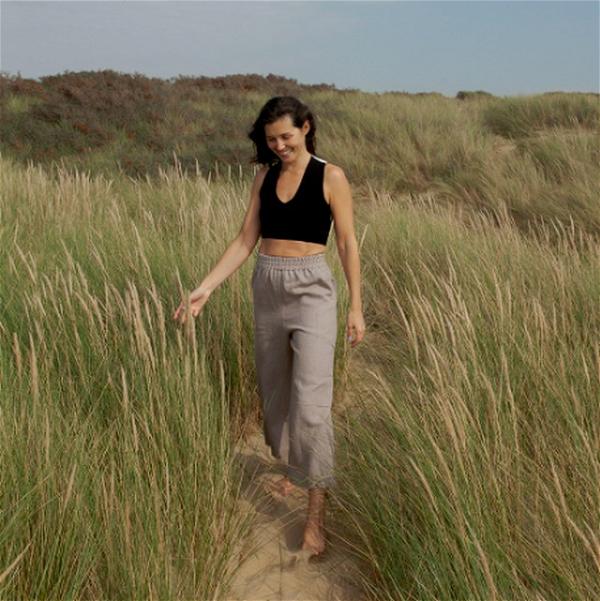 We know that wide-leg pants, especially culottes, aren't always considered fashion-forward. But these breezy and refreshing pants are beautiful and chic at the same time. Their wide-leg cut makes them perfect for a breezy summer day or a casual evening out. The comfortable waistband won't dig into your skin after hours of wearing them, and the convenient pockets allow you to store small items like a mobile phone or keys so that you never have to search for them again. The unfinished hemline lends them a laidback look perfect for weekends away.
Women's Coat
Sizes: 2 to 30, up to 63" hip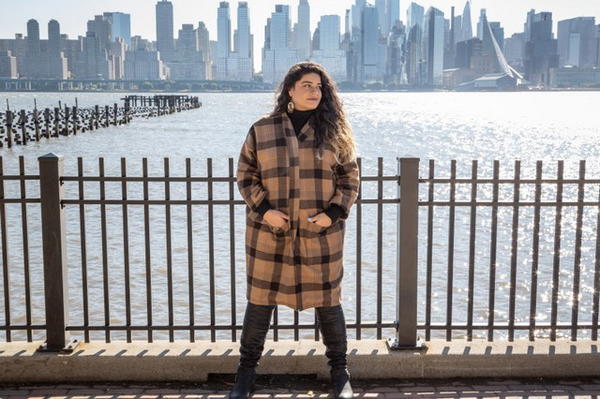 Keep warm during the colder months with this straightforward overcoat pattern. Its design features two large pockets that are great for warming up your hands when it's windy outside and a round collar that will keep you looking stylish. This is an open coat, but you can wear it closed easily using a belt to tie it up. This gorgeous coat pattern is perfect for fall and winter. The design is stylish but also simple to sew. This coat has two large pockets on the front that are great for warming up your hands when it's windy. The sleeves of this coat finish at the wrist, which is a nice detail: no overlong sleeves or bulky cuffs at all!
by Moodfabrics
Dolman Style Top Pattern
Sizes: 00 to 26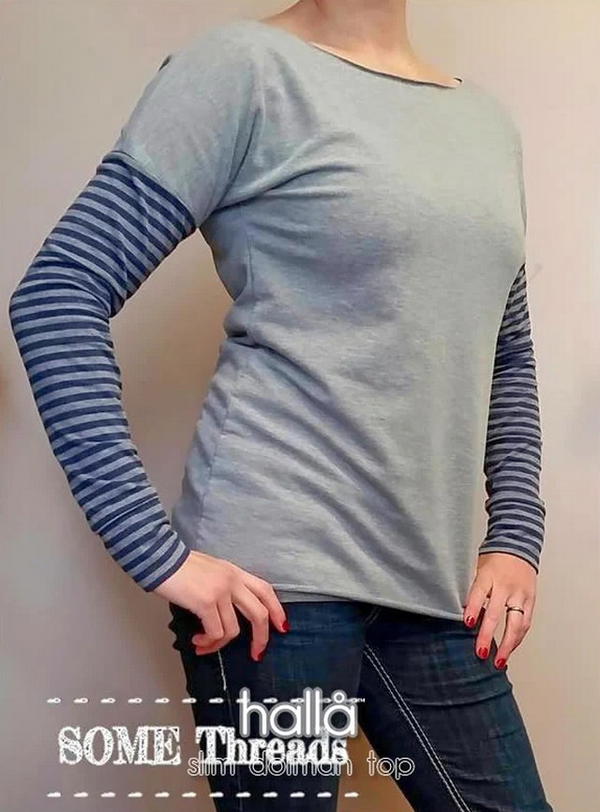 This dolman style top is a simple yet stylish design, featuring three options for the sleeve length, shirt lengths, and bottom edge finish that allows you to make your perfect shirt, no matter how many ways. You'll love all the styles you can make with this dolman-style top pattern. Have fun playing with a different sleeves, shirt lengths, and bottom edge finishes. You can choose between two long-sleeve lengths or short sleeves and mix them! Make any combination of tunic-length or regular-length tops to suit your needs.
Details here: Hallapatterns
Jumpsuit Pattern
Sizes: Up to size K (60" hips)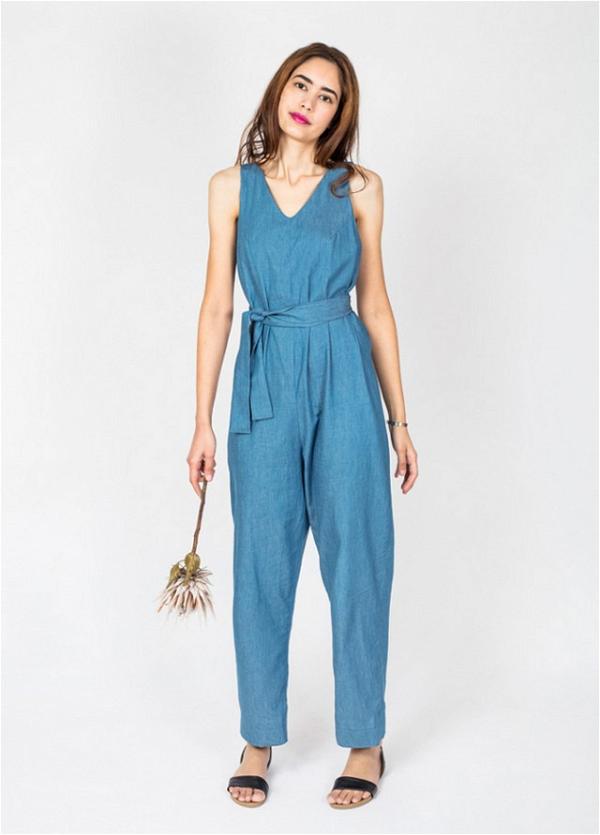 There's something about jumpsuits that are special and hard to resist. They make you feel so comfortable, yet stylish at the same time. Sky blue and white striped, sweetheart neckline, and sash belt make this jumpsuit one of the most comfortable pieces you can wear in summer. This jumpsuit is super cute and comfy, with a deep V-neck, amusing tank-top sleeves, and a cute sash to tie around the waist. One of the most comfortable pieces you can wear in summer; don't miss out on this one! It also has a cute sash that ties around the waist.
Maxi Skirt Pattern
Sizes: 0-26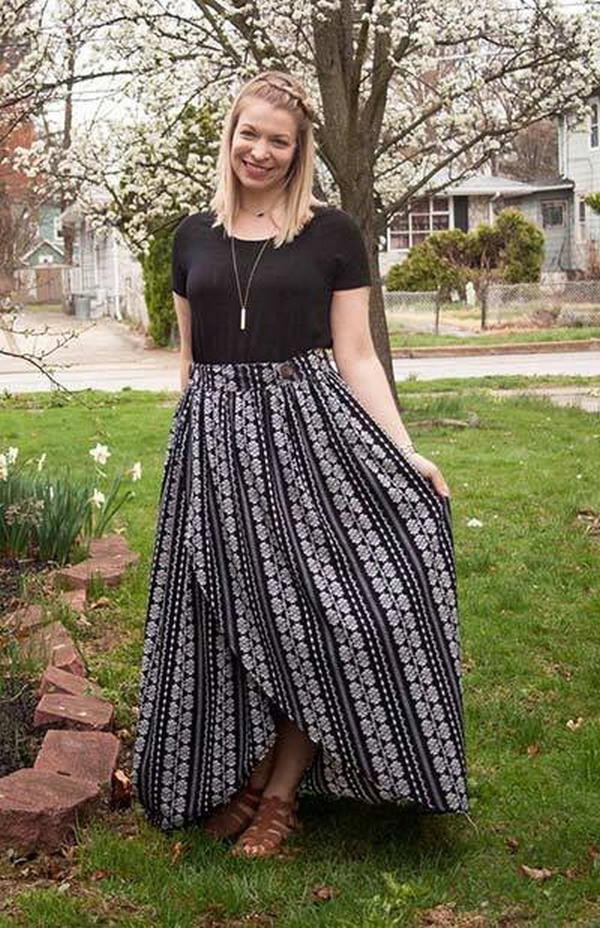 This beautiful maxi skirt pattern is a must-have for the fashionista in you. It has an inverted tulip shape at the top, giving it an elegant flare. Dress up for the occasion with this elegant maxi dress. This dress is sure to turn heads, featuring an overlapped shape that resembles a tulip head. It can be completed with a sash or ribbon tie at the waist below the button on the waistband. A matching bonnet pattern is included as a bonus! Complete this amazing dress with a matching bonnet and sash or ribbon tie to show off your unique style!
Woman's Shirt
Women's sizes: 14-36, up to 67" hip
Look good no matter what with this women's shirt pattern. It offers you multiple choices of sleeve lengths, neckline types, and more to fit your style. Choose from a high crew neck, a normal crew neck, or a scoop neck. Feel free to mix and match the choices to ensure you have the perfect shirt for any occasion! Versatile and comfortable, this Woman's shirt is sure to be your go-to top. The multiple choices of sleeve lengths and necklines allow you to customize your shirt in a way that perfectly suits your style.
Pleated Summer Dress
Sizes: Up to size K, 54" hip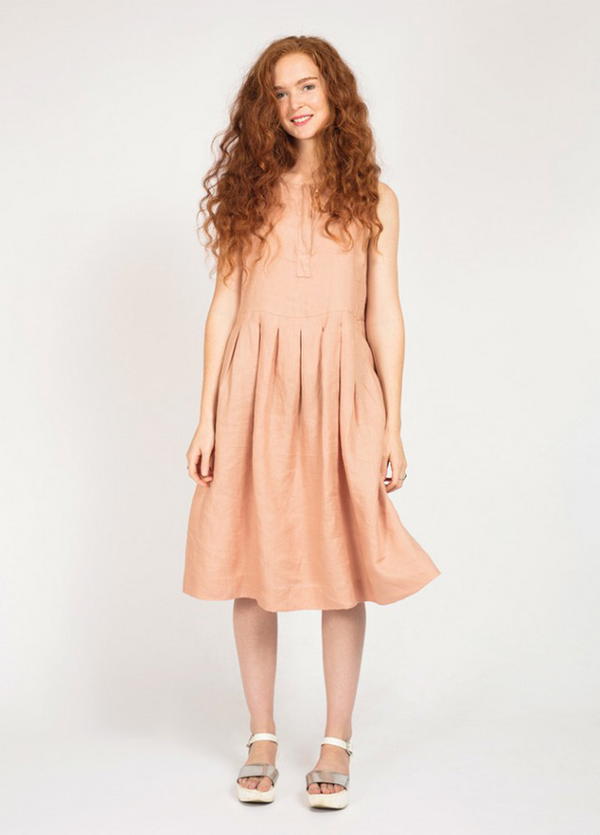 If there is one thing that embodies the carefree feeling of summer, it's this charming pleated summer dress. The lightweight fabric and cute pleats make this a fun addition to your closet and are perfect for all occasions. You'll love being able to throw this over your bathing suit in the morning to head down to the beach. The Pleated Summer Dress is the perfect summertime staple. With a gorgeous pleated skirt and tank top bodice, this dress will have you feeling breezy all season long. This breezy summer dress is just what you need to enjoy cool nights.
Playsuit pattern
Up to size K
Relive the fun you had as a child playing dress up in this spaghetti strap bodice dress. The playwright has front pockets and an elastic waistband to accentuate your natural shape. You can wear it over a favorite T-shirt or with a bra and underwear underneath for extra comfort and a more secure fit. The playsuit is perfect for those warm summer days. Wear it to play with your children at the park or just lounge around in your backyard. The spaghetti straps can be tied up or down, and the shorts have pockets, so you don't have to carry a purse around in case you need something!
Women's Tank Top
sizes: 2 – 22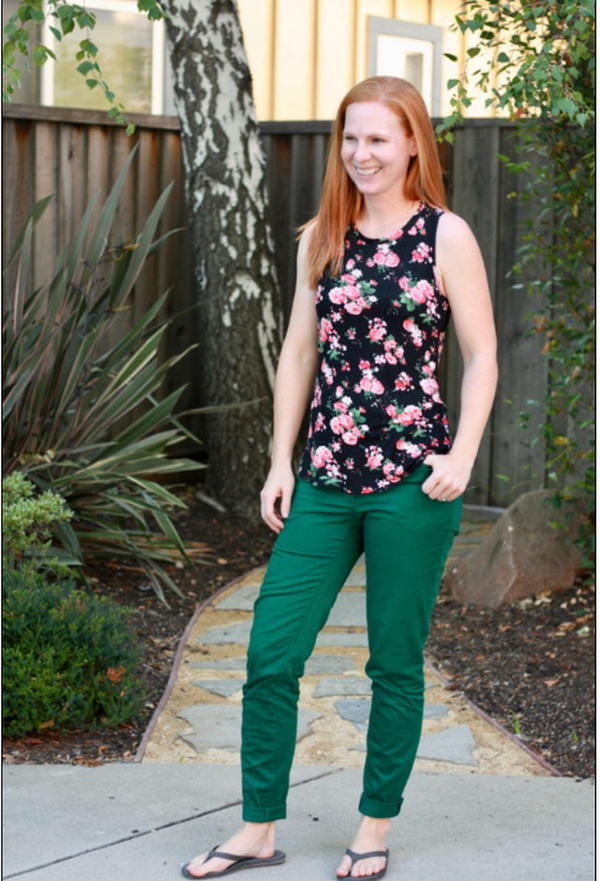 This tank top pattern is perfect for young ladies and mature women alike. With its beautiful vintage look, you can easily make it your go-to summer piece this season. The high neckline, center back seam, and flared bottom hem create a comfortable fit that flatters both slim and curvy figures. This retro tank top is the perfect layering piece for spring and summer. The high neckline and center back seam on this fitted tank top keeps things modest and comfortable, while the flared bottom hem adds a touch of cuteness. And since it's loose at the hips, this tank gives you plenty of room to move.
Breezy Tunic
Sizes: 2-30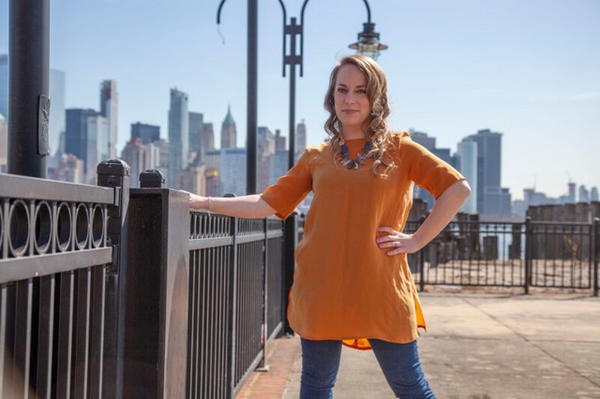 Looking for a tunic pattern that's perfect for any occasion? This Breezy Tunic is just what you need. Featuring a loose fit and flared sleeves, this tunic is sure to make heads turn and keep you warm on even the coldest days. Bring a breezy feel to your spring wardrobe with this loose-fit top that features flared sleeves and scooped back. Create your own unique tunic by showing off your skills and adding a hidden slit to it, or stay simple and make the same pattern.
by Moodfabrics
RELATED: More easy TUNIC patterns
Jumpsuit
Sizes: 2-30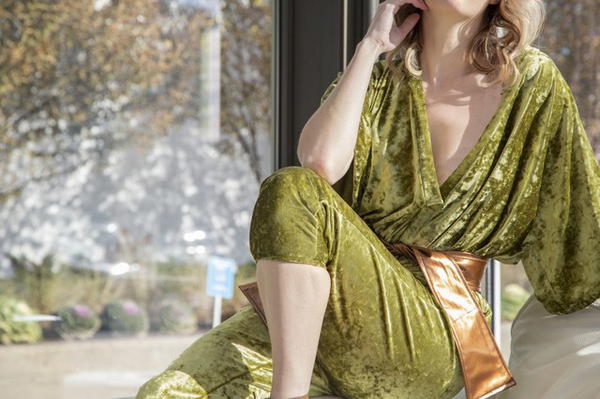 The jumpsuit is a classic wardrobe staple. This style shows off your curves with a flattering kimono-style bodice and wide, flowing pants. Make a fashion statement with this feminine jumpsuit. The kimono-style bodice features a wrap closure for a comfortable fit, while the wide sleeves fall to the elbows. The tight-fitted pants hit just below the knees, featuring an adjustable belt. This jumpsuit is made from a lightweight chiffon material that's comfortable and flows and drapes nicely. The front flap pockets add an extra touch of versatility and style.
by Moodfabrics
Men's Shirt
Sizes: 3XS – 4XL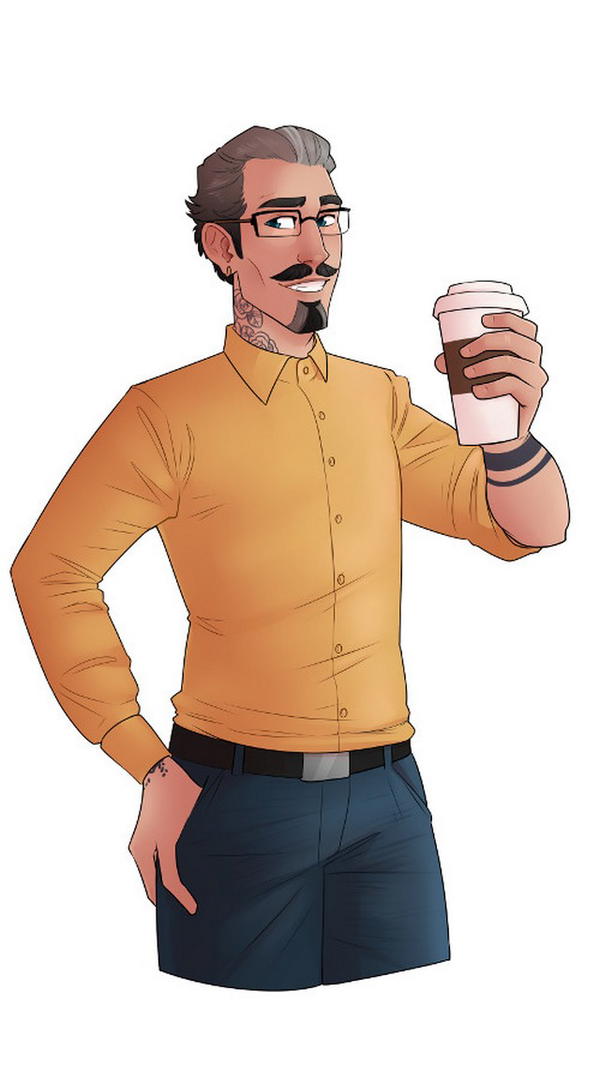 This men's shirt is perfect for looking sharp and staying comfortable at home or work. It has a French-cuff design that complements your other wardrobe pieces, while the button-down collar prevents your shirt from sticking to your face when you eat or drink. This short-sleeved shirt is perfect for men to wear during the summer. It has a standard fit, patch pockets, and comes in a variety of colors. You can pair this shirt with your favorite pants or shorts for special occasions.
by Freesewing
Men's Hoodie
Sizes: 3XS – 4XL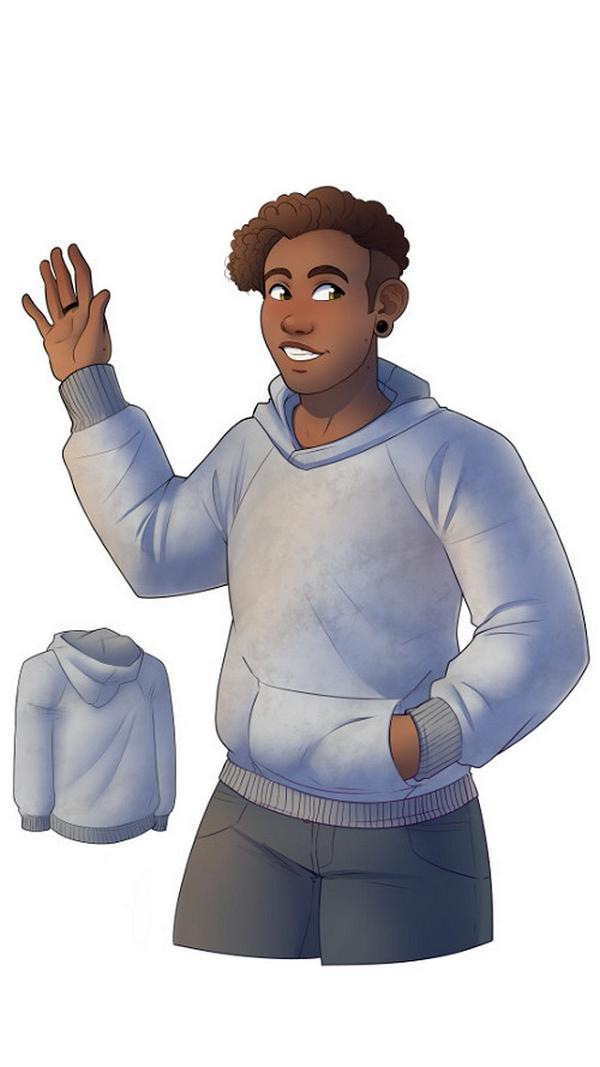 Guys, this is the hoodie you'll want to wear every day. It's warm and comfortable and has an elastic band for a relaxed fit, raglan sleeves that won't ride up even when you're running or playing basketball and a big front pocket for your phone or keys. This hooded sweatshirt is perfect for those cool summer nights since the cuffs and hem are designed to stay in place even during your most vigorous activities. The hood also keeps you nice and warm when the temperature drops.
by Freesewing
Classic Trouser Pattern For Men
Sizes: 3XS – 4XL
Men will love how comfortable our Classic Trouser pattern is and its versatility. These classic pants have a crease on each leg to add extra room, two back pockets, and a zipper fly. These pants are comfortable and versatile, so your gentleman can wear them everywhere. They're perfect for days out or around the house, on errands, or in the yard. The wrinkles on each leg allow long walks, sitting cross-legged in yoga class, and kicking back with a good book.