Sew your fashionable and unique bathing suit for the summer following this amazing series! Our swimsuit sewing patterns are easy to follow and successful for beginners and advanced sewists. We offer a variety of styles and sizes, from full-coverage suits to sophisticated bikini styles. We have dozens of different styles and patterns to choose from, including options made with a combination of swim fabrics and higher quality fabrics such as rayon bikinis, nylon bikinis, cotton swimsuits, and more! These swimwear sewing patterns will help you make one-of-a-kind pieces that are both comfortable and stylish!
Free Swimsuit Sewing Patterns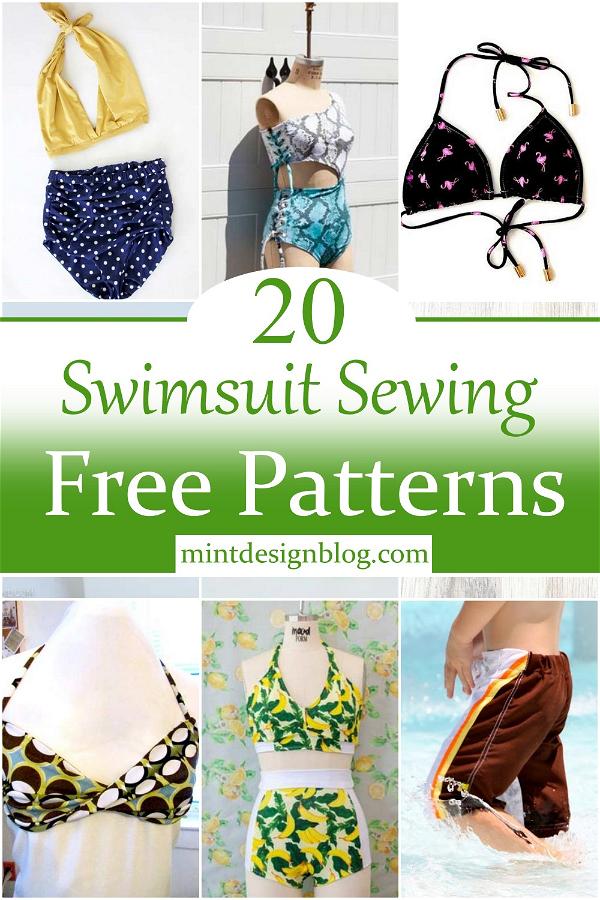 Choosing the right swimsuit pattern for the family can be tricky. Customize your swimsuit with the right fit, color, and style. Whether you want to sew a skirtini, bandeau, full suit, bikini, or tankini, our patterns are designed by professionals and will make you feel like a pro too! The best thing about these free patterns is that they are all designed to be easy to sew and comfortable – you won't have to worry about fitting anything!
These swimsuit sewing patterns will help the fashionista in your life express her sense of style and personality as she wears them at the pool or beach this summer. From floral prints to solid colors or stripes, there are many options available for you to choose from as you sew these fashionable garments. This collection's bathing suits, bikinis, and tankinis feature a wide range of styles, including full coverage one-piece swimsuits and more revealing styles like briefs and high-cut bottoms.
High Waisted Swimsuit In 2 Pieces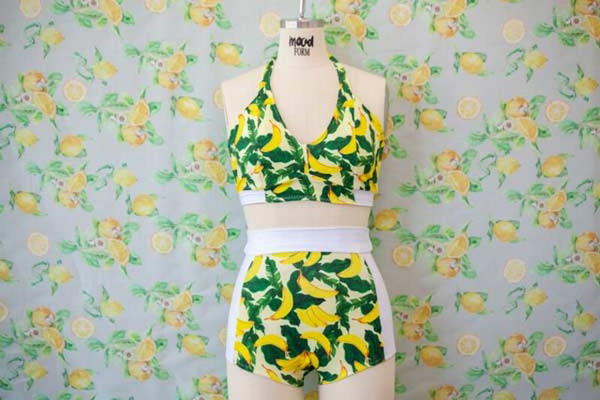 For a classic retro look, wear this two-piece high-waisted swimsuit. The high waist and wide straps make this suit cool and comfortable to wear on any beach trip. This piece will turn heads with its classic, feminine silhouette and high-waist cut. With each piece in different colors, you can play around with the look to make it your own. Alternatively, go with a single color for an even more outstanding look.
Swimsuit For Girls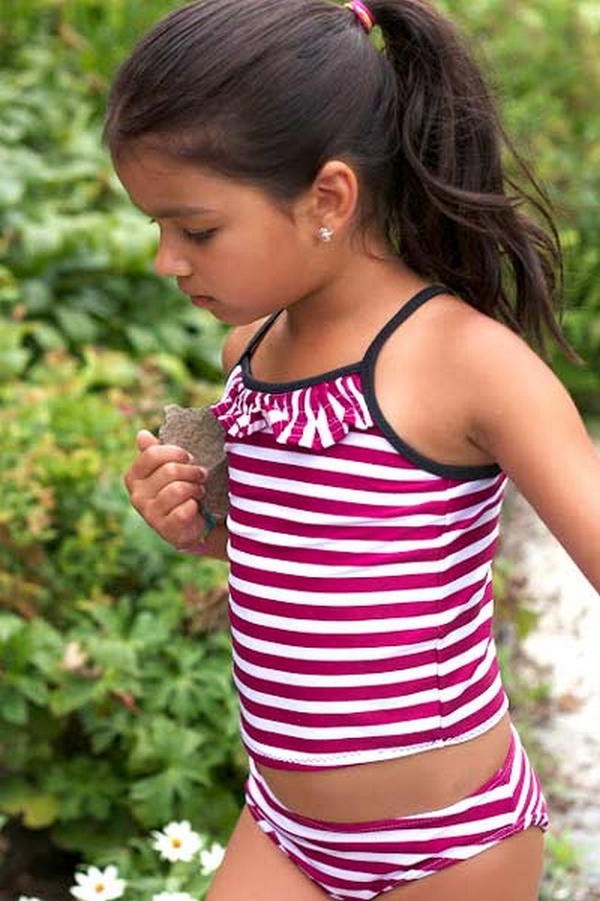 Dress your daughter in the cutest two-piece swimsuit available on the market today. This bathing suit will surely please every girl with a fun, colorful design and adorable ruffle details. This two-piece swimsuit is designed for girls' fun in the sun, with its pop of ruffles on the front and lightweight design. It has a flattering cut and offers full coverage while ensuring they stay cool on those hot days at the pool or beach. Made of soft fabric and designed with your child's comfort in mind, this swimsuit is great for a day at the beach or poolside.
Swimsuit With Ties Pattern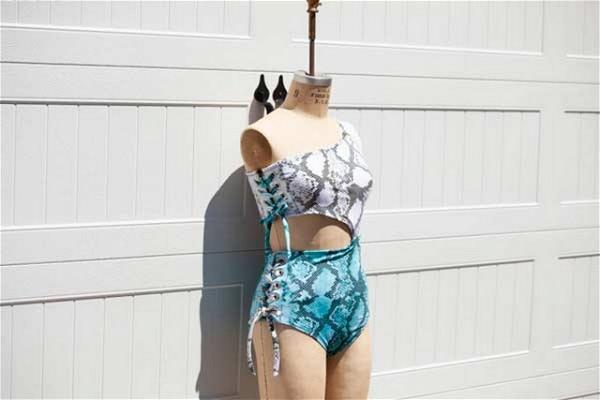 This swimsuit is designed to show off your upper body. The nice intricate pattern is not only beautiful but also quite flattering. The strapless straps also make it quite a versatile piece; one can wear it as a swimsuit or as a top, making it perfect for sunbathing at the beach! The ties on the side can be tied to the back or front, and the low cut at the neckline gives it another unique look that makes it worthy of being an instant classic. This will draw attention and make you look great while showing off your slim figure.
Triangle Bikini Top Pattern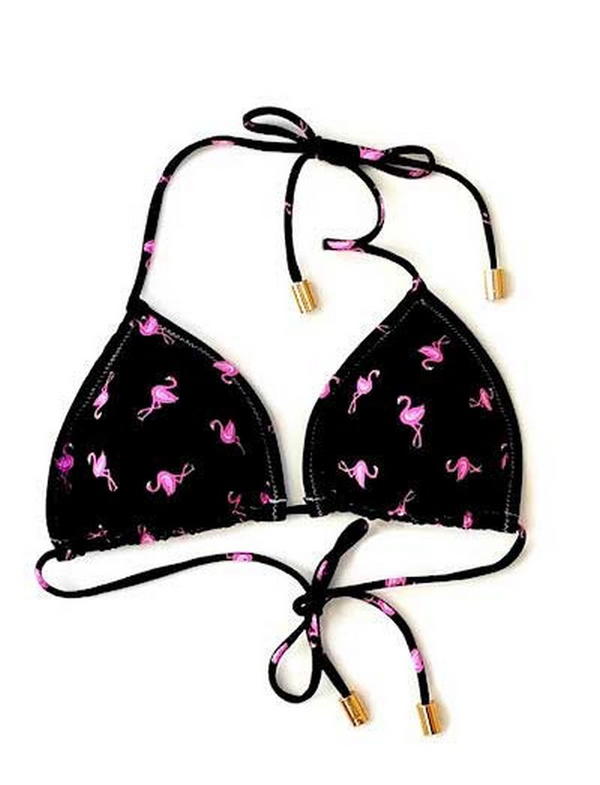 This triangle bikini top pattern is one of the most basic that you can find among all our patterns. It features a classic design that will suit anyone looking for a simple and easy addition to their summer wardrobe. The triangle-shaped cups offer additional support and provide an attractive look and comfort. Pair it with our matching triangle bottom or any other bottoms you already have at home. The top has adjustable straps and ties around the back to fit all body types. The possibilities are endless!
Boys Swim Brief Sewing Pattern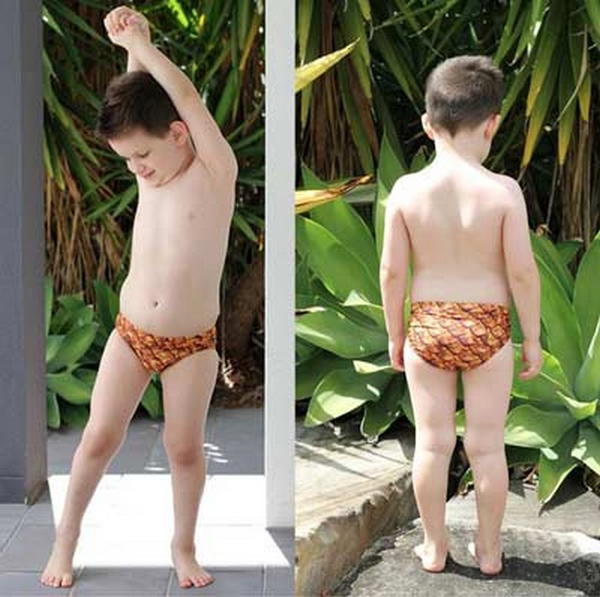 These boys' swim briefs are lightweight and durable, great for wearing in the water at the beach or pool so that your son is comfortable and safe. It makes a nice gift for any boy or man who likes swimming, surfing and having fun at the beach. Whether you're looking for swimming underwear or swim trunks, these swim briefs are just what the doctor ordered! The pattern contains five pieces and other information to help you customize the design to whatever size and style you want.
Twist And Tie Bikini Top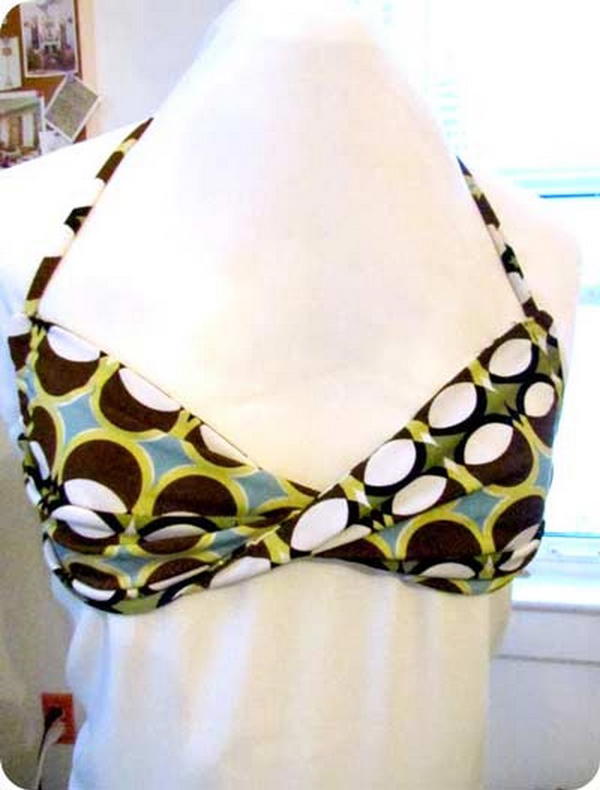 This pattern is for you if you've got a new favorite bikini top look. It's a versatile style that can be dressed up or down as needed, with adjustable straps and no seam details to add unnecessary bulk. The twist shape in the middle gives it extra flair, but it also works well with two comparable shades of one color. The center of the top features a twist shape that is both comfortable and decorative. Sewing this bikini top up is easy and quick, as it is just two rectangles with some finishing touches at the neckline.
Halter And High Waist Swimsuit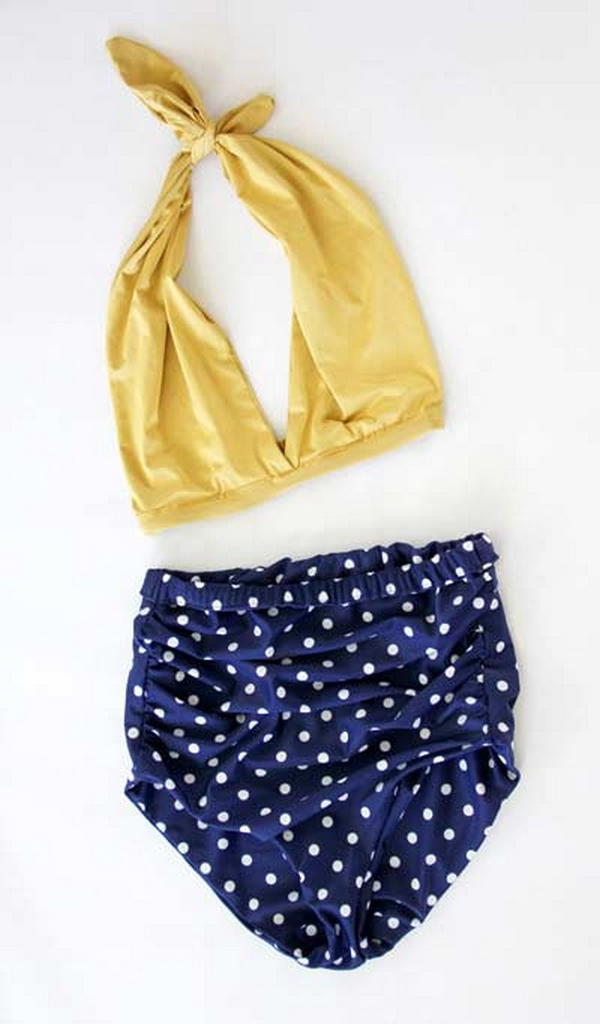 The halter and high waist bikini is designed to show off your curves while being modest at the same time. This halter bikini is perfect for your next trip to the beach. Its high waist and low-cut suit offer the best shape, appeal, and comfort. This suit is great for swimming, sunbathing, or surfing. Quick drying and chlorine resistance. No worry about this swimsuit fading or losing shape in the sun!
DIY Swimsuit Tops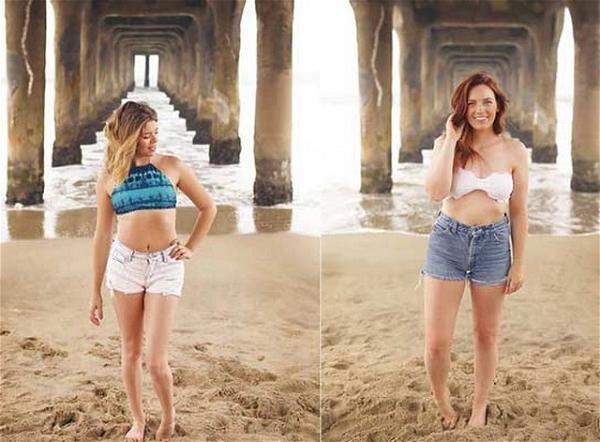 Sewing a bikini top can be intimidating, but with this guide, you'll easily be able to make two new bikini tops for yourself or your friends. The halter-style bodice and the scalloped bandeau are easy to sew and must-make for summer or any season of the year. Whether you want to create a beach look or add some style to your wardrobe, these easy tutorials will prepare you for summer in no time! Perfect for layering, they are easy to sew and will become your go-to bikini tops this summer.
Men's Boardshorts Pattern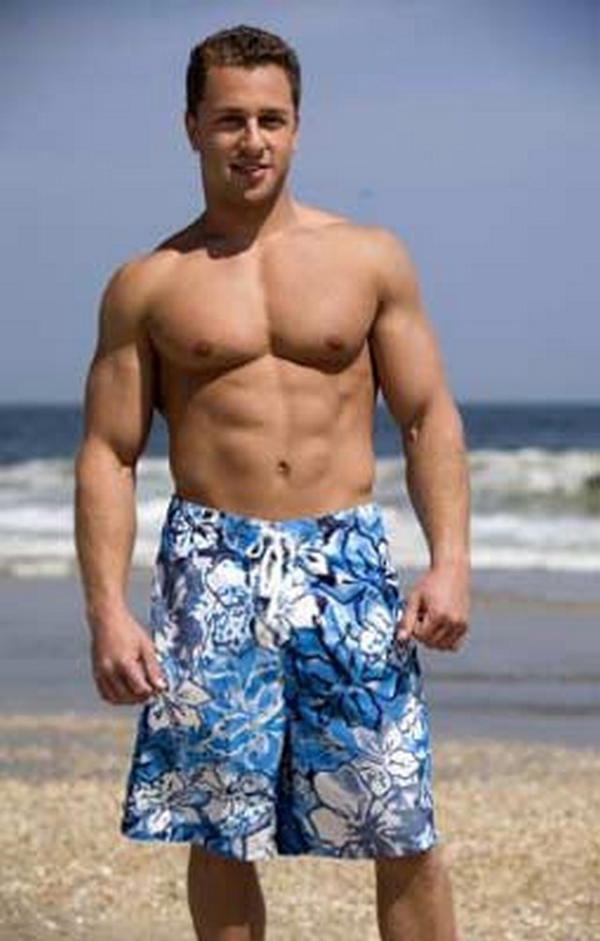 The men's board shorts pattern is a classic and probably the most common choice. The classic style and pattern are sure to please. These board shorts have contrast stitching, side pockets, and an adjustable drawstring at the waist. It has become popular in recent years, so there are lots of variations to choose from. Make it with a shorter inseam or longer, but keep the classic cut, and you can't go wrong with that one. This pattern features a roomy fit, wide leg opening, decorative waist button, and tie closure dropped crotch.
Boys Shorts Sewing Pattern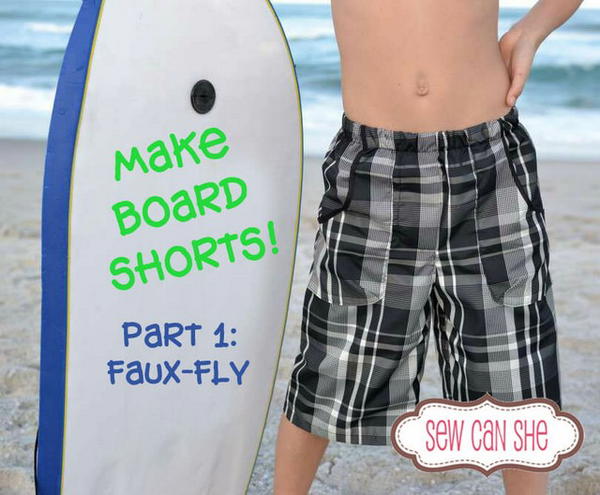 Cover your kiddos from the sun when they're playing in the pool with these boys' board shorts. They have long legs and a drawstring waistband that keeps them from falling, so you don't have to worry about them being exposed to harmful UV rays. They're comfortable for active kids who like to move about as they swim, so there's no need for additional swim trunks. Made of stretch swim fabric, these boardies will keep them dry and cool while they play in the water. The wide waistband ensures no chance of them riding up, even when they are active.
3-in-1 Swimsuit For Maternity Women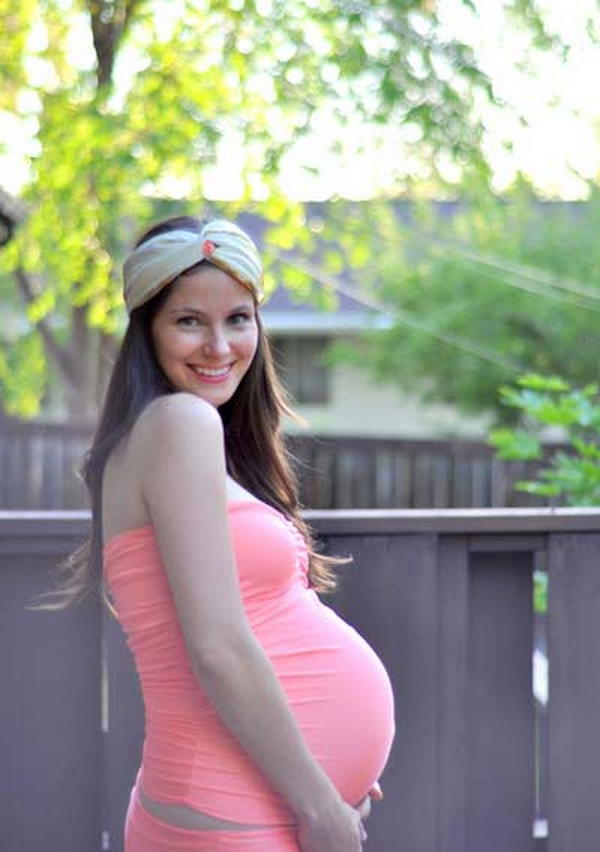 Make the most of your swimwear this season with our 3-in-1 tankini. This unique design combines three different styles into one, including maternity and bikini. Unlike traditional tankinis and bikinis, our 3-in-1 swimsuit will offer an elegant and comfortable fit regardless of your body type or stage of pregnancy. This piece can be worn like a tankini, a maternity swimsuit, and a bikini for three different looks – all in one! The convenient color combination makes this versatile piece perfect for your next getaway.
Upcycle Boys Board Shorts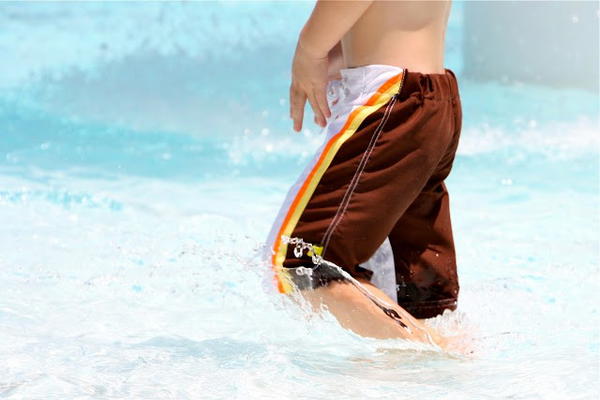 Husbands, don't throw out those old board shorts just yet. You can save money on a new pair of summer shorts for your son by upcycling them into a new pair. This project is super easy and requires minimal sewing skills, and it will yield a cute new pair of shorts for your child that he will love wearing in the pool all summer long. This final product is perfect for both fashionistas and those who want to help save the earth, and it will be the perfect way to make use of a few extra pairs of men's board shorts!
Wrap Bandage Bikini Top Pattern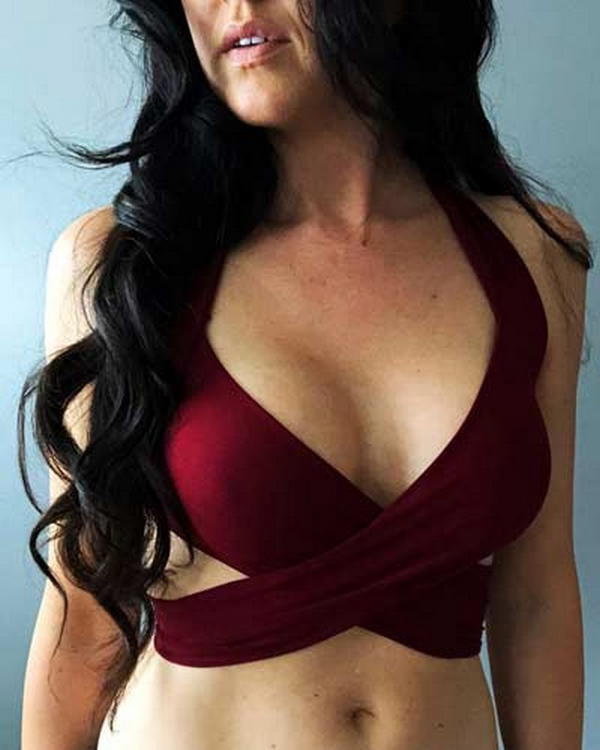 Looking for a bikini top that's sexy and modern? This wrap bandage bikini top is the answer. Made from 80% nylon and 20% spandex, this top has a very flexible design that will feel like a second skin when you put it on. You can adjust the length of its spaghetti straps to suit your needs, so if you want just a small amount of skin to show off or all of it, you can make this bikini top fit that purpose perfectly. You can adjust the strap to fit your body and go with many different bottoms.
Seamless And Reversible Bikini Pattern
Whether lounging by the pool or splashing around in the lake, these reversible bikini bottoms are a summertime staple. They're easy to make and feature a comfortable fit. This pattern is great for beginners and works well with woven knits. With a small amount of fabric and minimal sewing skills, you can have a pair of bikini bottoms that are reversible and comfortable, and you can make them in any size or style you want. Make one as a gift, or keep them all to yourself!
Leia Bikini And Top Sewing Pattern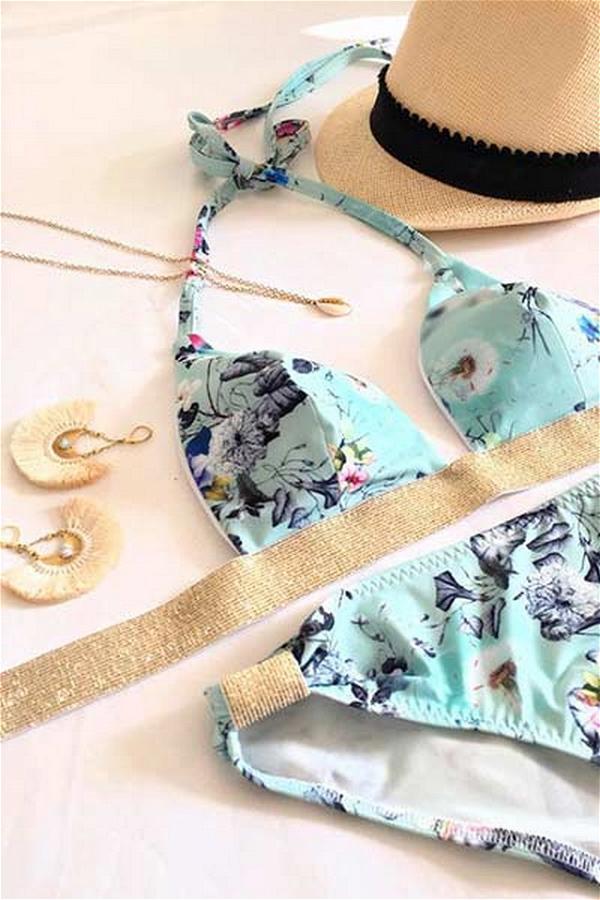 This chic bathing suit is perfect for lounging in the sun or wearing it to your next pool party. It is made with a high-quality, quick-drying fabric that won't fade when it comes in contact with sunlight. This set is also very comfortable, so you'll be able to wear it all day without feeling self-conscious or uneasy. This swimsuit is a timeless classic, perfect on the beach and in the water. Its high-cut leg openings allow for maximum coverage while looking stylish.
Vintage Bathing Suit Pattern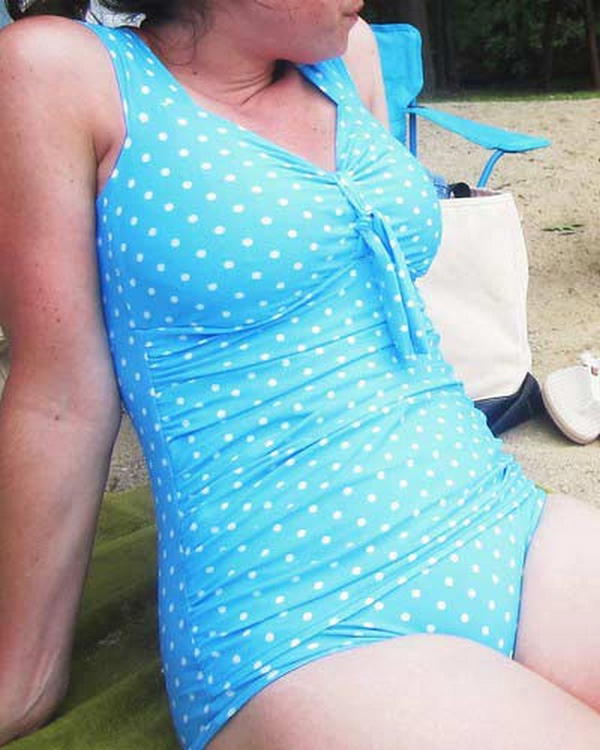 Vintage is always in style. Why not wear something that has been around for decades? This vintage one-piece bathing suit will fit many body types beautifully and provide a comfortable fit. The high neckline, short sleeves, and mid-thigh length will give you the desired coverage and protect your skin from the sun's harmful rays. Wear this bikini with a cover-up during the day, then spend hours tanning at the pool or beach. It is made with high-quality fabrics and will stay in style for years.
One Piece Bathing Suit For Girls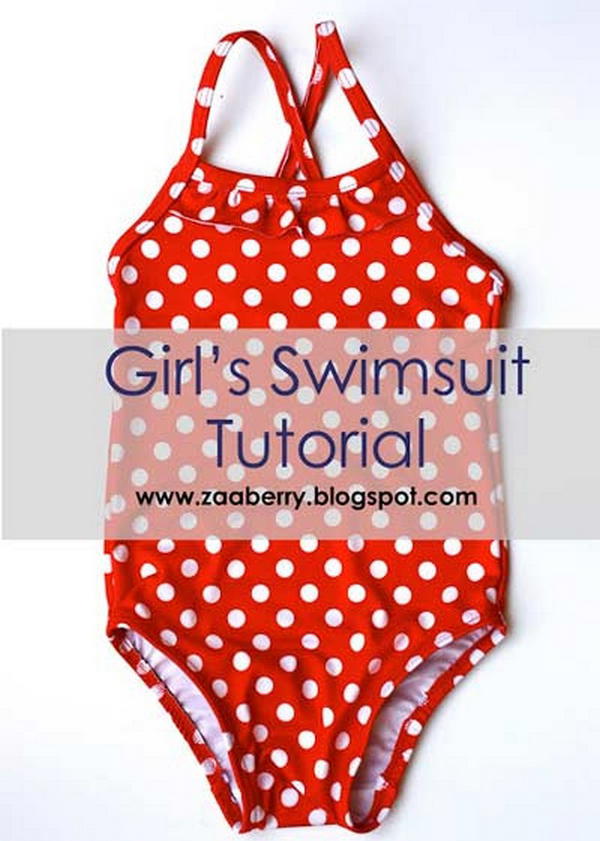 This one-piece bathing suit for girls is perfect for the pool or beach. It's designed to look adorable while keeping your little one cozy and comfortable all day long. The soft material makes it easy to put on, and the zipper closure allows quick and easy access. You can easily make it a two-piece bathing suit by simply unzipping the bottom, although if your little one prefers a more modest fit, keep the bottom closed at all times. Designed to keep them safe at the pool or beach, it will fit your baby correctly and provide comfort all day long.
Boys Swim Shorts Sewing Pattern
The Boys' Swim Shorts are the last item on our list of the top swimming shorts for boys. These have been specially designed for active little boys to wear during water activities. They fit snugly against the body, ensuring the child doesn't feel uncomfortable while enjoying a dip in the pool or river. The fabric helps quick-drying, so there's no worry of your son feeling cold and uncomfortable after leaving the water. Simple and comfortable, this suit will help them get acquainted with water in a stress-free environment. It's perfect when paired with a matching t-shirt and bathing cap!
Swimsuit Briefs For Men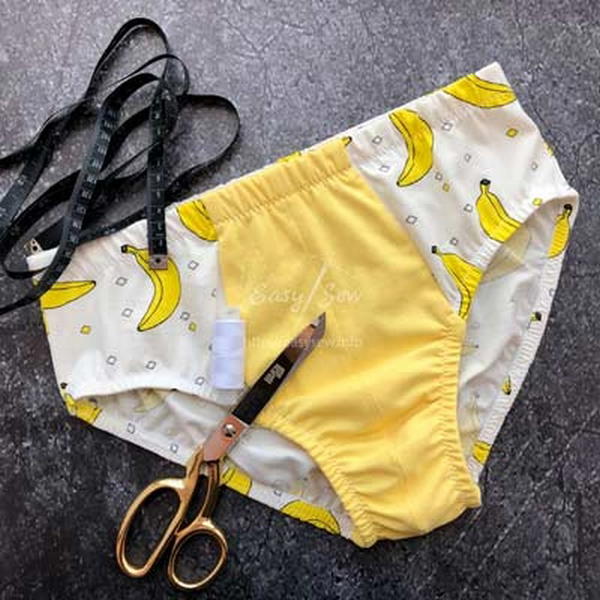 This swim brief is your man when you want a comfortable, seamless fit without the worry of riding up and chafing. Made from moisture-wicking fabric and designed with minimal seams, these briefs won't slip or move while you're in the water. These swim briefs offer a sense of confidence and self-assurance by making you feel more comfortable in the water while still providing maximum support. Its cotton/polyester blend material and brief style fit make it feel like a second skin.
Boys Trunks Swimcap
Sew your swimming trunks for boys using this easy pattern. These trunks are made from a cotton blend fabric that is comfortable and very durable. It has an elastic waistband and runs just above mid-thigh. This boy's swimsuit and swimming cap set are perfect for the little ones who love to be in the water. With these trunks, your child will feel confident and comfortable during competitions or at the pool. The cap is made from the same fabric as the shorts and has a soft cotton lining for extra comfort.