Are you sick of those boring winter clothing? Well, break that boring and dull routine with these amazing 31 free crochet neck warmer patterns. The first thing one needs to do to save herself from that corny look is to make sure that she is wearing something interesting and cozy, no matter how simple her clothes are. So crochet this neck warmer today and be in fashion with your winter clothing. The best thing about the scarf is that you can wear it in different styles to give yourself a new feel every time you wrap them around your neck.
Crochet Neck Warmer Patterns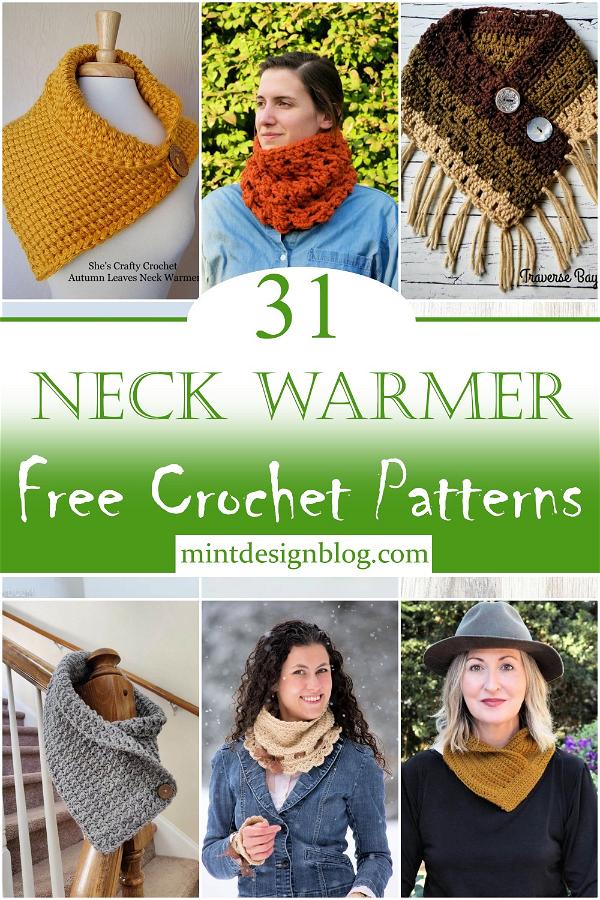 Crocheting neck warmers is an art, so it takes time to learn it. Keeping yourself warm in winter will be easier if you know the art of crocheting stylish scarves or neck warmers. It's a perfect style statement on its own and can be added to your daily wear fashion wardrobe. The other amazing feature of this post is that all the neck warmers here come with step-by-step instructions, so you can easily copy them in less than no time.
Keep your neck nice and toasty in the cold winter months with these Free Crochet Neck Warmer Patterns. Crocheting is a quick and easy way to add some styling to your wardrobe, without spending a fortune on new clothes. Anyone can make these adorable cowls just by learning a few simple stitches You can also add some other warming accessories to your wardrobe by following our list of crochet ear warmer patterns.
Here is a collection of 31 free crochet neck warmer patterns to help you keep your neck and chest warm, cozy, and comfortable during chilly fall and winter weather.
Warm Spice Neck Warmer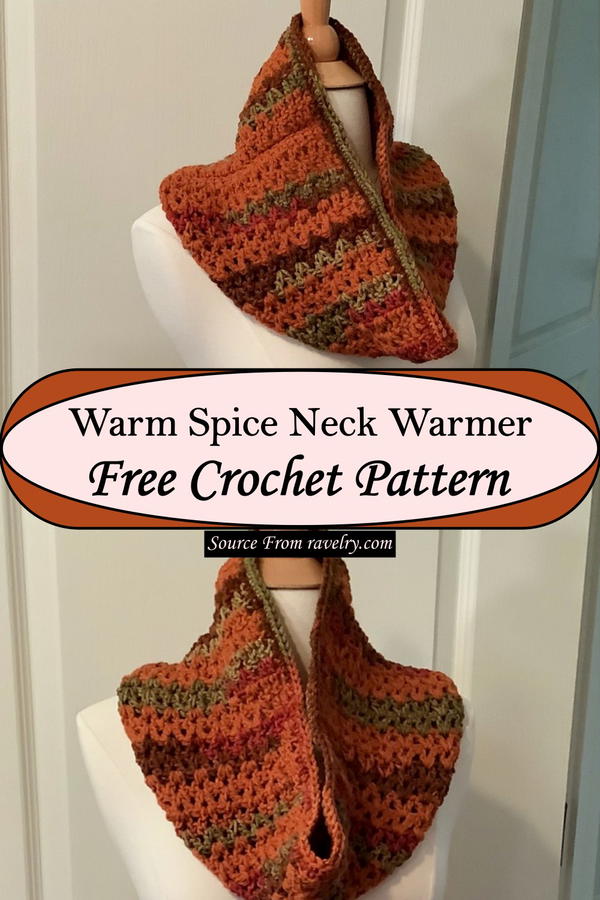 Packed with cozy comfort, this neck warmer features a relaxed shape and cinch at the back for a perfect fit. The Warm Spice Neck Warmer is your perfect companion for the colder seasons. Keep yourself cozy with our Warm Spice Neck Warmer. Featuring a chic and sophisticated design, this neck warmer will keep you warm on chilly autumn and winter days. Knit with a cotton-wool yarn blend, it's the perfect accessory to wear while relaxing at home. The intricate crochet design inside is inspired by vintage jerseys. A cozy combination of wool and acrylic ensures warmth out on the slopes or around town. The neck warmer is a ruched, cowl neck poncho made from soft, warm, acrylic yarn in a knit cable pattern for extra insulation.
Warm Hooded Cowl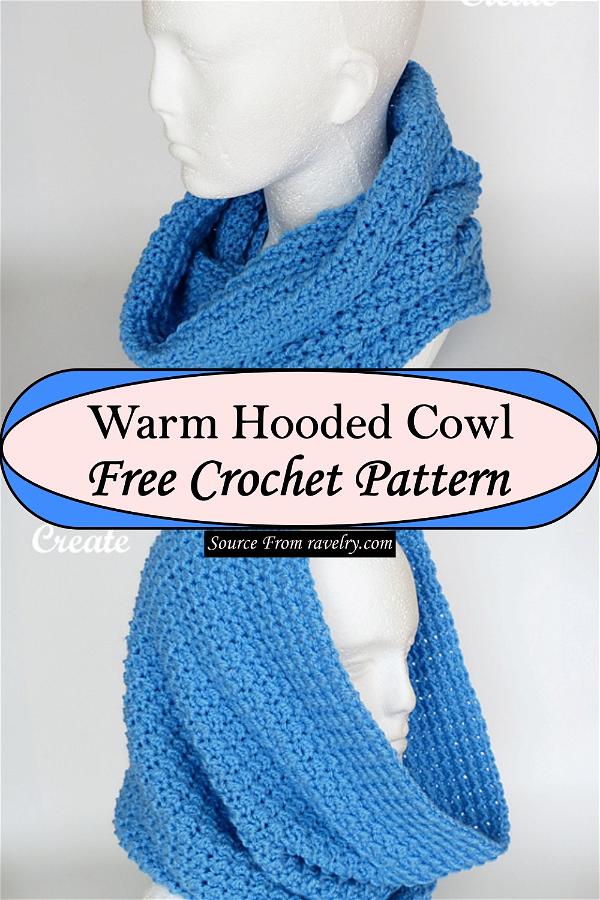 This warm hooded cowl will definitely keep the chill off! Knit with a soft wool blend and chunky yarn, this hooded cowl is very warm and you'll love how it looks great against any coat or jacket and keeps out the wind. The Warm Hooded Cowl is loud and fun for all ages. Whether you're looking for a quick, easy gift, or something to keep you extra warm this winter, this Warm Hooded Cowl should be at the top of your list. Snug fit with bold colors and textured stitches are perfect for cold winter days and nights. This hooded cowl is perfect for keeping you warm on those cooler days. Featuring an easy crochet lace pattern in beautiful yarn, the result is a one-of-a-kind look that will have you standing out in style.
Warm Vibes Cowl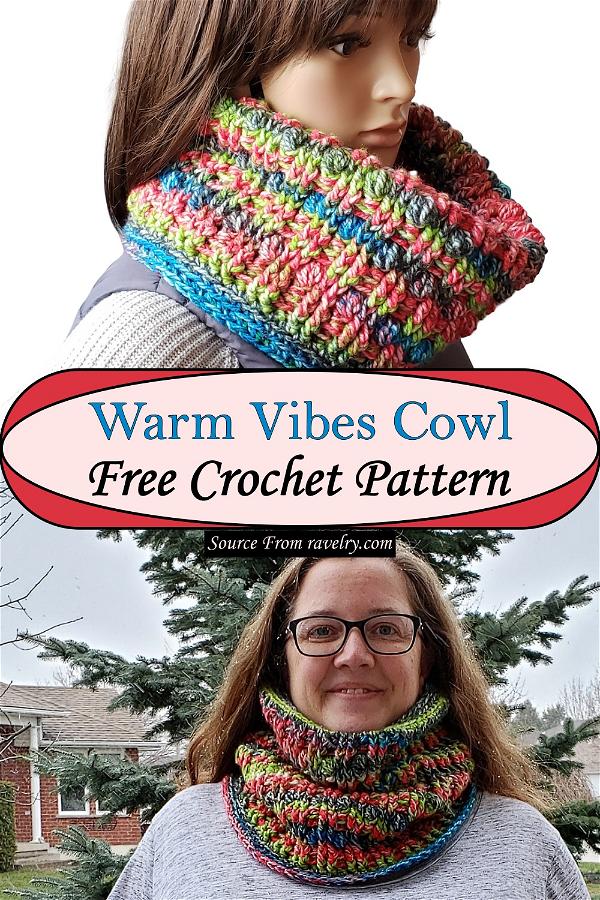 This beautiful crocheted cowl is just what you need to beat the chill of a cold winter day. Using bobble stitches and post stitches, you will create this uniquely textured cowl that is sure to become a cold-weather favorite! With the easy-to-follow pattern and step-by-step instructions provided, anyone can create this fabulous cowl. This beautifully textured cowl is crocheted in joined rounds. It is easy to change the size (both length and width) to make it larger and more like an infinity cowl, or smaller for smaller necks. You will be using bobble stitches and post stitches (both back and front post stitches) to create this cowl.
Warm & Cozy Cowl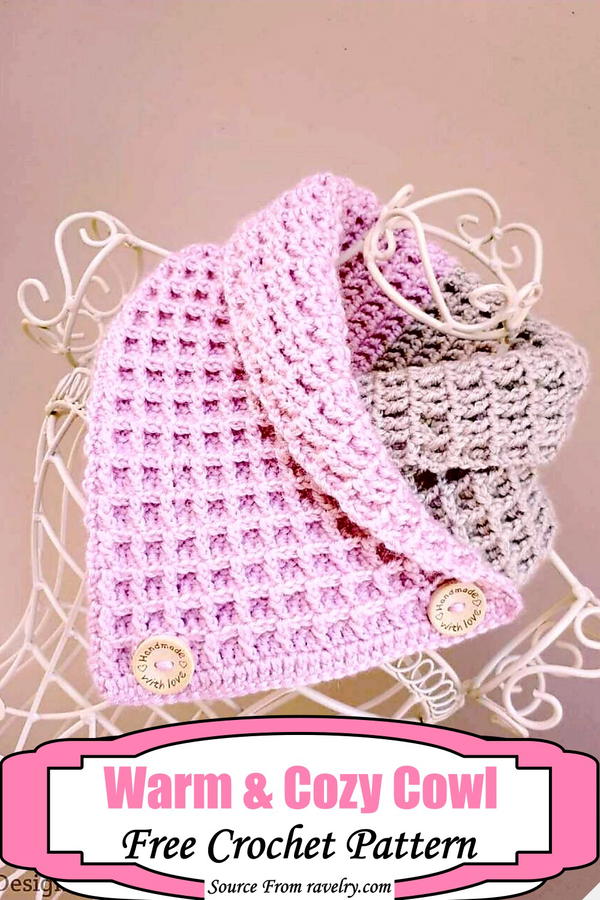 This warm and cozy cowl is perfect for both men and women. It can be made in one, two, three, or even four colors. This classic cowl is designed in soft, cozy yarn. It can be made in one, two, or even three colors. If you're looking for a winter accessory that's simple yet stylish, this cowl is for you! This pattern is an easy one to follow, so don't hesitate. It works up quickly with bulky yarn and a large hook, making it the perfect project for advanced beginners or a quick gift.
This cowl can be made in one day, so rather than waiting until it's cold, get your yarn and crochet hook and start crocheting.  Whether you want to dress up your outfit or just wear it casually while lounging around the house, this cowl will keep you warm and stylish at the same time. Instructions are provided to ensure you have the supplies and proper rating in the design aspect of your project. Start today!
Warm Winter Cowl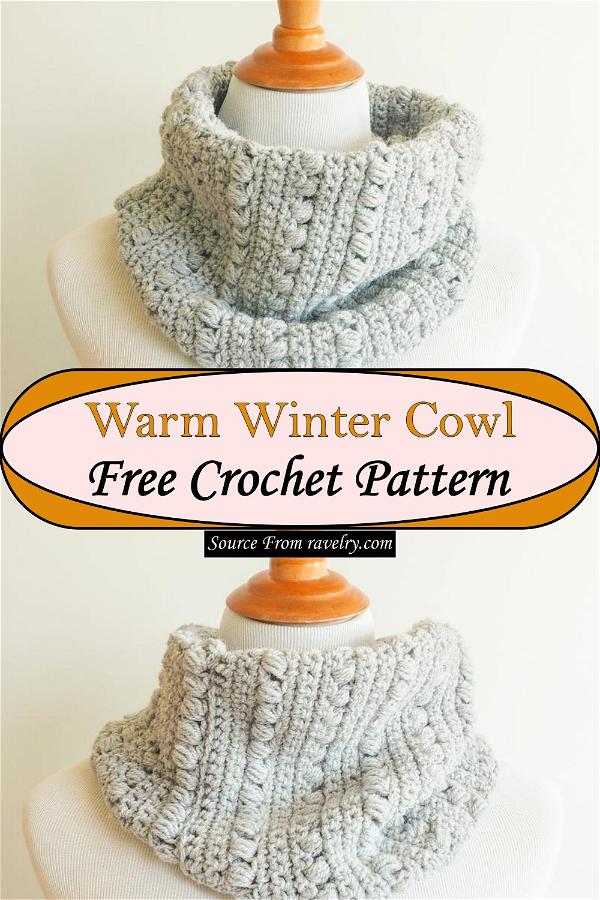 When winter arrives, you won't be able to get enough of our warm and cozy cowl. This puff stitch design will keep you feeling distinctive and secure, whether worn snugly around your neck or down across your shoulders. This cowl will keep you warm and cozy all winter long, in a variety of colors. It is perfect for the colder months! It's made out of acrylic/ alpaca blend that's machine washable, so it's a perfect gift. Easy to care for, beautiful and comfortable this cowl is a dream! Take knitting on the go with you, too! The fun puff stitch adds an extra touch of comfort to this warm and beautiful cowl. This fashionable cowl looks like you did way more work than you actually did. The puff stitch creates an amazing texture and it's easy to do. This is a winter staple!
Tunisian Crochet Neck Warmer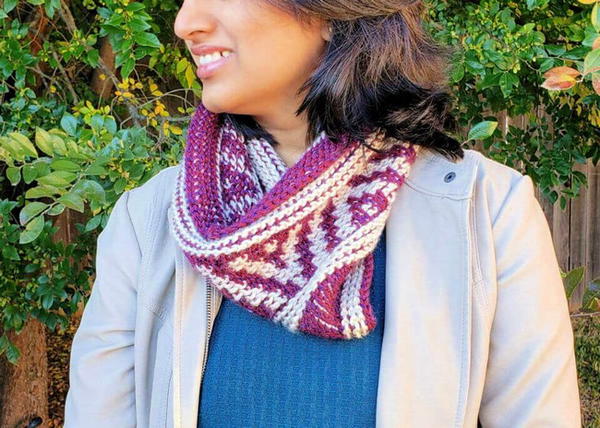 This crochet project is perfect for beginners and experts alike. Take this Tunisian Crochet Neck Warmer with you while you head out on a chilly day. It is sure to keep your neck warm and toasty. Also, this stunning crochet piece will look so pretty and elegant in just two colors. Moreover, the simple pattern is easy enough for beginners to tackle. The Tunisian crochet neck warmer is a very pretty accessory to complete your outfit and keep your neck warm at all times this winter. It looks so stylish, elegant, and chic in just two colors, and with that minimalist design, that you can wear it for important events and even for casual days too
Crochet Helen Neckwarmer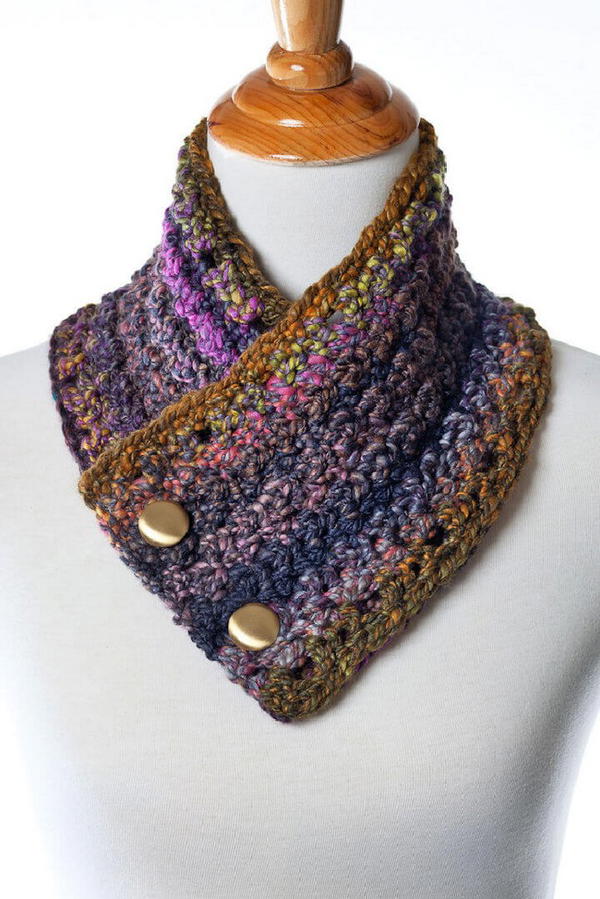 Use alternating single and double crochet stitches to work up this neck warmer that's both simple and stylish. Helen Neckwarmer is a stylish and trendy neck warmer. This beautiful neckwarmer is made out of bulky self-striped yarn and features alternating single and double crochet stitches. As stylish as it is, this neck warmer is also warm and cozy. This free crochet pattern is for a winter neck warmer that is simple and stylish. It's a warm and cozy neckwarmer made from bulky self-striping yarn, alternating between single and double crochet stitches. This crochet accessory is sure to brighten your wardrobe this season and keep you cozy and warm at the same time.
 Ribbons and Grace Neck Warmer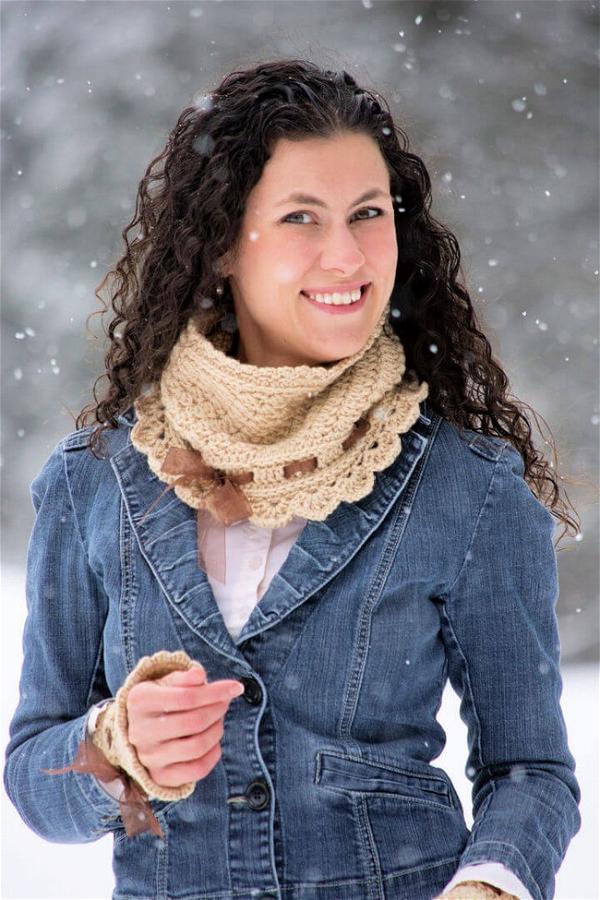 Wear the Ribbons and Grace Neck Warmer with your favorite coat or jacket for neck coverage that's sure to add instant style points. A pretty addition to any winter wardrobe, this scarf is infused with a general sense of grace and style. These ribbons and grace neck warmers are perfect for women who love feminine and cute styles. The enchanting beauty of the neck warmer has been enhanced with added ribbons, matching hand warmers. Ribbons & Grace neck warmer comes in a warm and elegant design with added ribbons for extra style. It's made of wool so it's plenty warm enough to keep you cozy during the winter months. The neck warmer is easy to on and off thanks to a simple button at the back, and it's soft enough so that it doesn't chafe your neck when wearing.
Crochet Devine Neck Warmer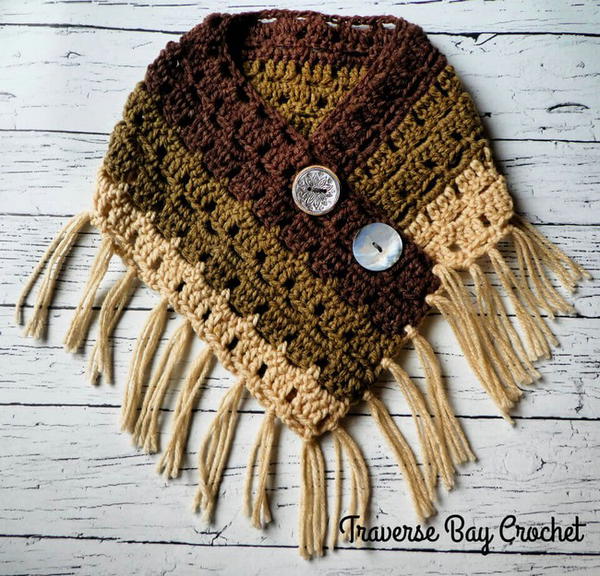 Charm up your simple tops this winter with the Crochet Devine neck warmer. You can work up this simple and exquisite neck warmer with the simple worsted weight yarn. The crochet divine neck warmer is made out of simple worsted weight yarn and adorned with buttons, giving it a custom appeal that will be sure to stand out from the crowd this cold weather season! It is adorned with buttons and yarn fringes to look a little extraordinary from the rest. This simple neck warmer will elevate your entire outfit into an extra ordinary. Both the buttons and the yarn fringes add up to the interest of this crochet divine neck warmer.
Crochet Nambour Neck Warmer
If you do not like long and bulky neck warmers, but need to cover your neck, this lovely crochet Nambour Neck Warmer is for you. The pattern is super quick and easy, and the design is purely minimalist, so you can easily make it in a couple of hours. You can adjust the pattern for the smaller or bigger sizes per your demands. The neck warmer is made using a single crochet stitch in rows. It is very comfortable to wear, easy to put on and take off, a unique piece that is hard to find anywhere else. Crochet Nambour neck warmer is the perfect accessory to your evening dress, but also ideal for everyday use, school or work.
Watch This Video: Crochet || Neck Warmer || How to Crochet || Crochet Neck Warmer (22 Minutes 13 Seconds)
Stay warm this winter with a crochet neck warmer. Beautifully textured stitch design, rustic buttons, and super soft and cozy yarn make this neck warmer a favorite to wear all winter long. Add more color to your wardrobe with this crochet neck warmer. It is the perfect little accessory for the upcoming winter months. The Crochet Neck Warmer is a warm and cozy accessory that's perfect for the cold months ahead. It is made from 100% acrylic yarn, so it's super soft, and the gorgeous crochet flower on top adds a touch of stylish charm. A perfect accessory for fall and winter when the weather is brisk, but not so cold you need a jacket.
Crochet Fleur Neck Warmer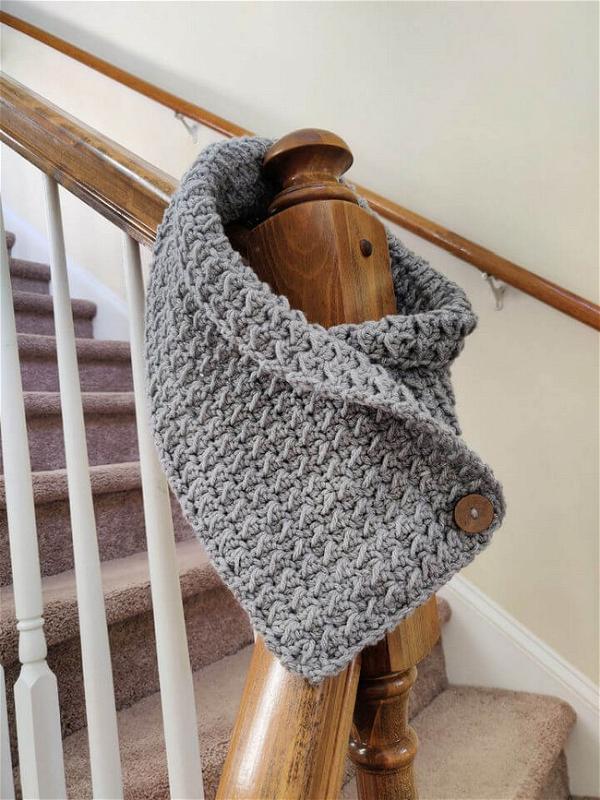 Show off your style with this charming Crochet Fleur Neck Warmer. This crochet fleur neck warmer is a good solution for your winter needs. It does not bulge up in the chest, so you will be wearing something cool and trendy without feeling bulky. You can easily tie this neck warmer with a button and increase its length as per your preference. It works up quicker than a scarf and gives you more options to wear. It will keep you nice and cozy in the cooler months of the year. This lightweight crochet item is pretty, functional, and easy to make. Great for those new to crochet, or anyone who wants a quick project that makes a great gift.
 Crochet Neck Warmer – Free Pattern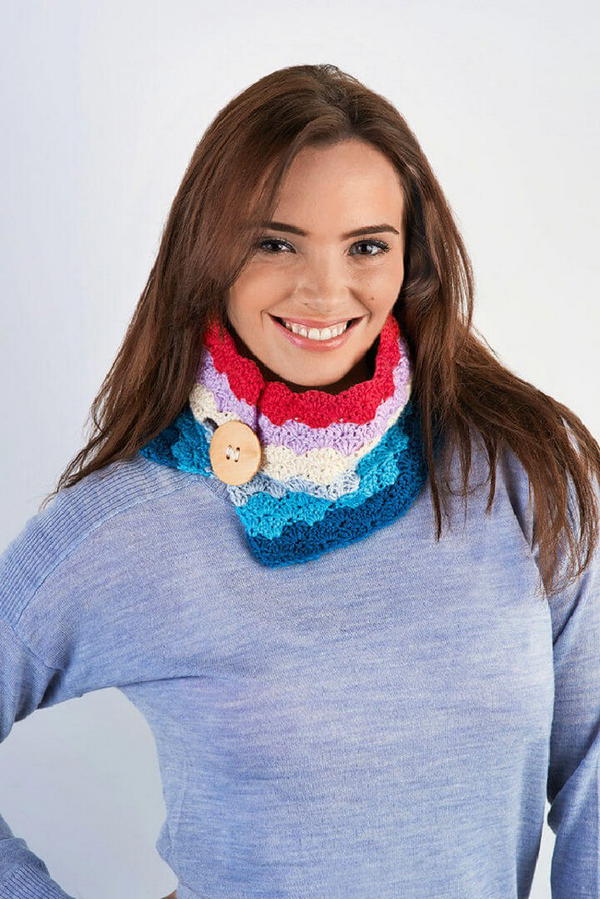 The crochet neck warmer is a very useful accessory for those cold winter days ahead. You can make them yourself with colors you like the most, and put a button on the side to add more charm and beauty to this pretty neck warmer. The stitch used is shell stitch, which makes it more beautiful and eye-catching using colors you like.
It is a perfect addition to anyone's wardrobe who lives in colder climates. This gorgeous neck warmer is easy to make and will be a nice touch to keep you looking your best. It will be much looser on a smaller child's neck or tighter around an adult man's neck. Make the neck warmer shorter to accommodate even the most petite children. These are great for keeping the chill away and look fabulous paired with your favorite coat or scarf. Make your own to match every outfit!
Autumn Leaves Neck Warmer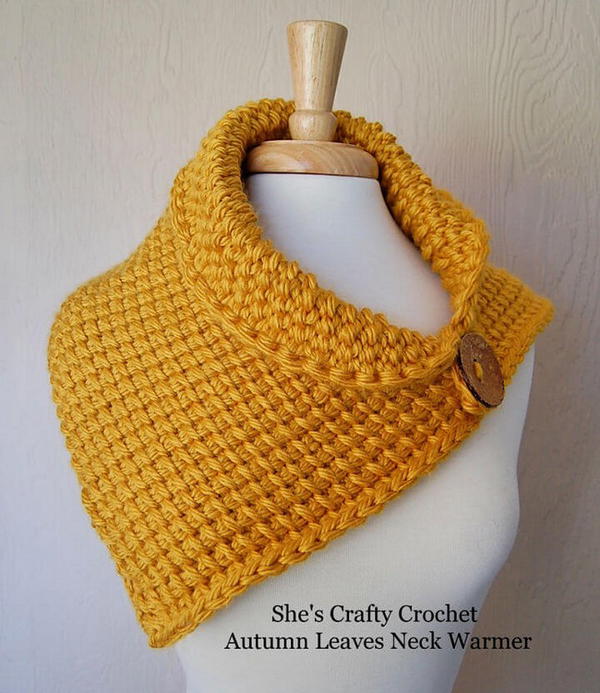 This autumn leaves neck warmer is not only warm and toasty but also rich in style and beauty. Pop up your style this autumn with an utterly trendy and cool-looking autumn leaves neck warmer. The neck warmer is not only warm and toasty but also rich in style and beauty. You would need two skeins of yarn in the mustard shade to make this adorable fall leaf-inspired neck warmer. Pick up for your date nights and dinners and look stunning. This fashionable fall item will make all the difference this season. This unique autumn leaves neck warmer will give your style a new definition this season. Look fashionable and stunning with this neck-hugging scarf and enjoy the chilly fall nights too. Acrylic in a mustard color to knit these adorable fall leaves, that are just perfect for your fall weekend outings.
Crochet Mandala Neck Warmer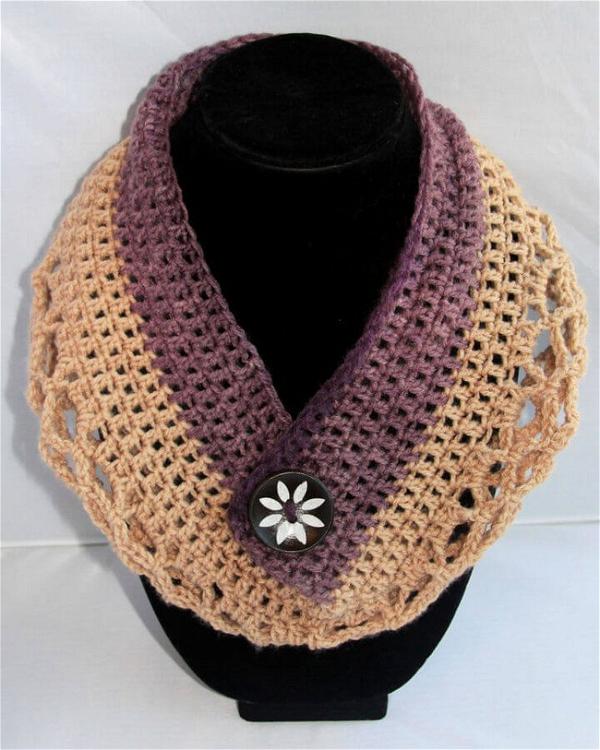 Elegant and warm. This super warm crochet mandala neck warmer is perfect for cold weather. This crochet mandala neck warmer is designed with a neutral color for you to stay cozy without overdoing your style. It also looks great as a shoulder piece, and it will keep your upper body toasty under your coat. This Crochet Mandala Neck Warmer has a beautiful mandala pattern that is super trendy and chic. This spirited design features the colors teal, and purple, which add a pop of color to any outfit you wear. It can be worn in multiple different ways. Wear it as a muffler around your neck or style it by turning it into an infinity scarf by tying each end together! Other ways of styling this neck warmer include wrapping it around your head like a headband or securing your ponytail by tying the ends together.
Crisscross Crochet Neck Warmer Pattern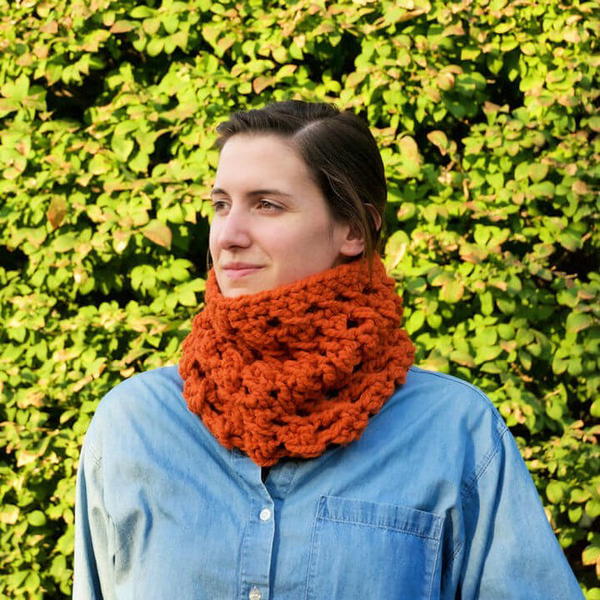 If you like your crochet stuff with many fun textures, here is the perfect crochet project. This cozy crochet neck warmer, made of chunky yarn and the "crisscross" stitch, adds a fun texture to your outfits. The lovely neck warmer is made out of chunky yarn, and that too uses the crisscross stitch.  You can easily pull off this neck warmer with your jackets and the tops for a date night or just a walk across the street. This pattern is easy enough for beginners, but still fun to make! It is super quick to create and you can use any chunky yarn of your choice. The neck warmer has been crocheted using the crisscross stitch and there is a lot of texture in it.
! ravelry
Crochet Butternut Squash Neck Warmer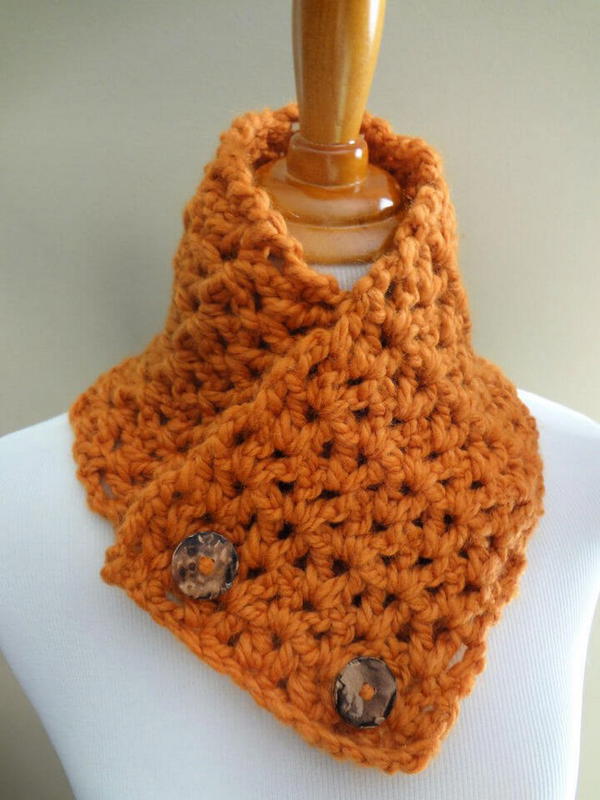 The Butternut Squash Neck Warmer is the ideal accessory for your autumnal ensemble! It will keep you toasty on those chilly fall and winter days. The lovely fall leaves totally inspire the yarn's color and the short length of the scarf makes it lightweight and easy to hold around your neck. This handmade crochet butternut squash neck warmer is designed for the fall and winter seasons. The lovely colors and pattern can perfectly match your clothes, jackets, sweaters, and other accessories. It takes little time to finish and enjoy! This neck warmer is the perfect way to stay warm this fall. It's super soft and made from acrylic yarn, so you can machine wash on a gentle cycle and tumble dry on low. The neck warmer makes a great gift for yourself or for any crochet fanatic in your life.
Crochet Button Up Neck Warmer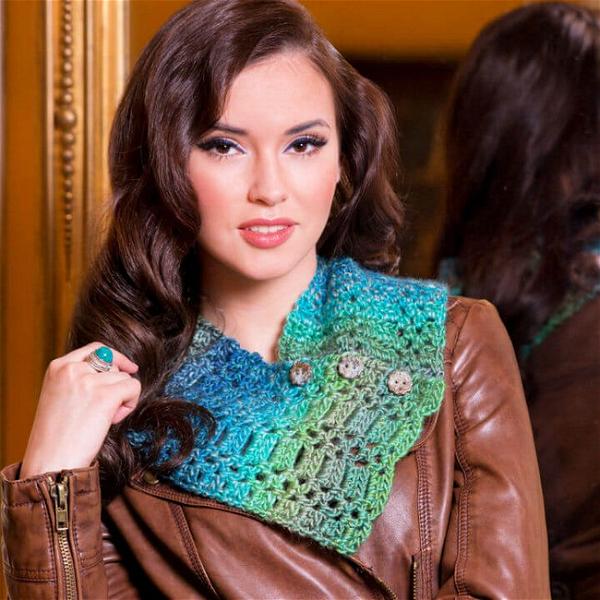 Elegant and gorgeous, this peacock-inspired neck warmer is an ideal pick for all. This neck warmer transits multiple colors at the same time and looks just so elegant and nice. The colors of the neck warmer seem to be inspired by the peacock. This crochet button-up neck warmer is going to keep you warm and snug. The many different colors of this neck warmer look stunning and will fit in perfectly with any style. It is versatile and can fit multiple sizes to help give you a nice warm feeling in the cold weather. This is going to make a great gift for that special someone as it is made to fit.
Crochet Chunky Neck Warmer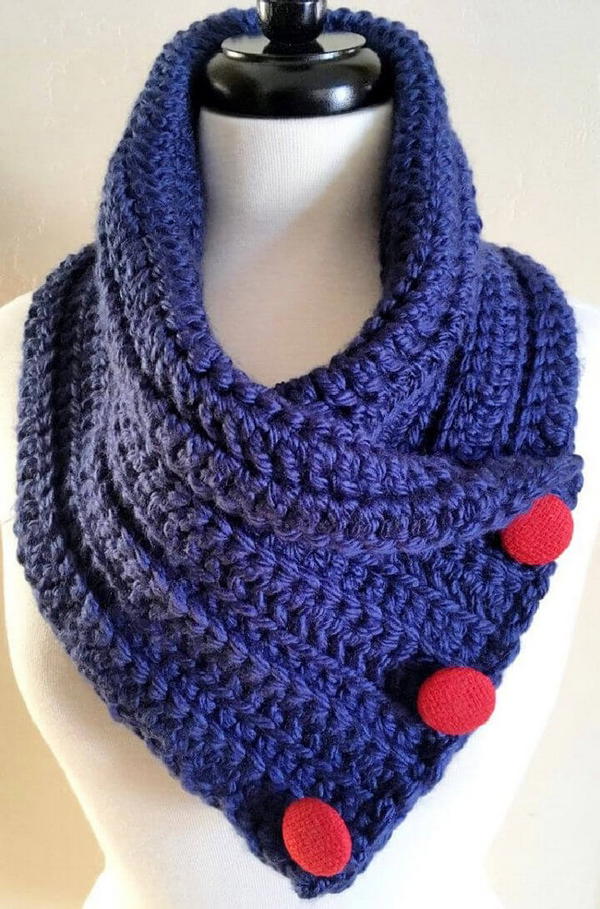 A perfect choice for a beginner, this crochet chunky neck warmer with buttons is fast and easy to be crocheted at home. So get your hands on some chunky yarn in your favorite hues to create this low-length and textured neck warmer. The scarf is going to look amazing over the coat or below it. You must definitely give it a try to this beautiful crochet chunky neck warmer which is super easy to crochet at home. Just get some bulky yarn in your favorite hues and quickly make this low-length, buttoned and textured neck warmer for yourself. You can pair a matching scarf for a complete makeover of your wardrobe. The pattern is fun and super easy to follow – even if you have never crocheted anything before, this scarf project will be for you.
How to Crochet Cowl Neck Warmer Free Pattern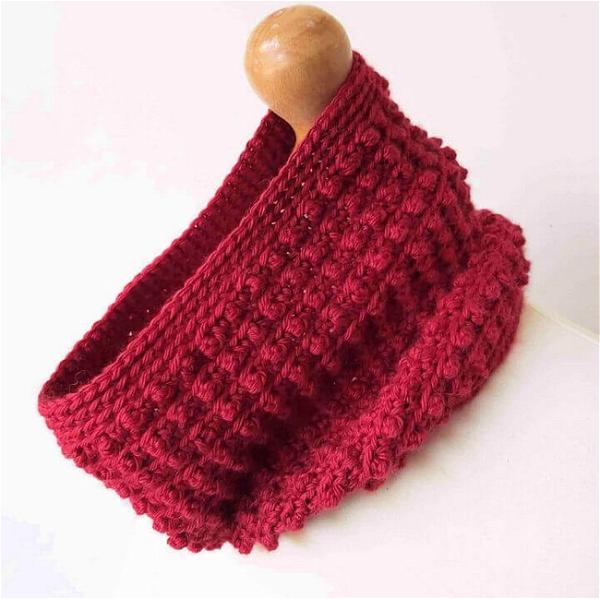 Easy to make and wear, this little cowl neck warmer is the perfect project to try something new. This gorgeous cowl neck warmer provides a beautiful texture with a combination of bobbles and stitches. It's a tight fit, comfortable, and small in size. It works up in a flash - and with only one skein of yarn, you can carry it anywhere for quick colorwork on the go. And the star stitch pattern is really fun to create! You can make this amazing pattern for yourself or gift it to someone. Use it in any color you want to, but it goes great with a brown one. A stylish yet warm winter accessory that is perfect for weekend adventures and seasonal trips to the coffee shop.
Crochet Asymmetrical Neckwarmer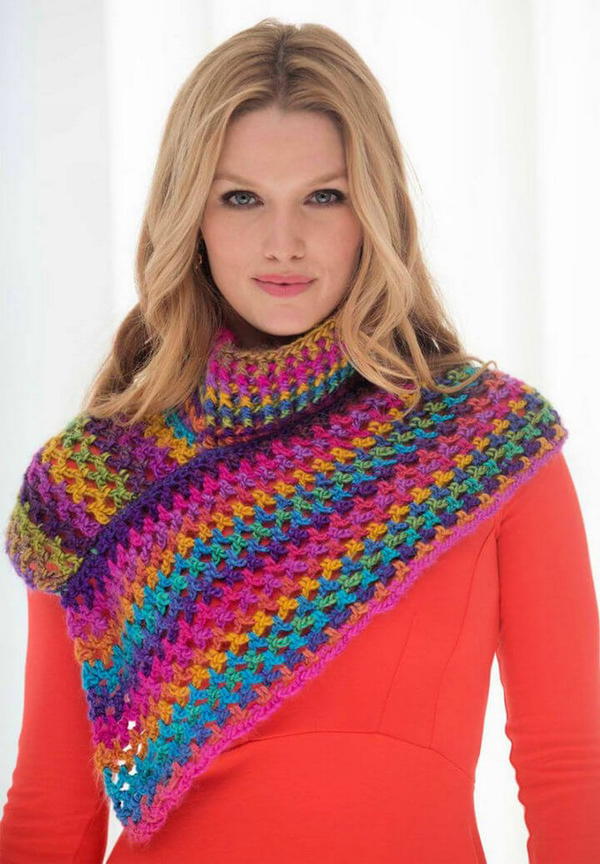 Keeping warm doesn't have to be boring! This crochet neckwarmer is unique, colorful, and made with super soft yarn to keep you cozy all winter long! Asymmetrical shape and fun pom poms make it extra special. This crocheted neckwarmer looks just like a beautiful gothic rose. Perfect for that dark romantic look that's so popular these days. This crochet neck warmer is the perfect DIY cold-weather accessory. It is made in three different colors and in an asymmetrical way. The pattern is easy enough to be done by a beginner and can be worn with any outfit. This pattern is great for adventurous beginner crocheters as it only requires basic stitches and requires some very simple shaping and finishing. Mix and match with your favorite outfits!
Crochet Bow Tie Neck Warmer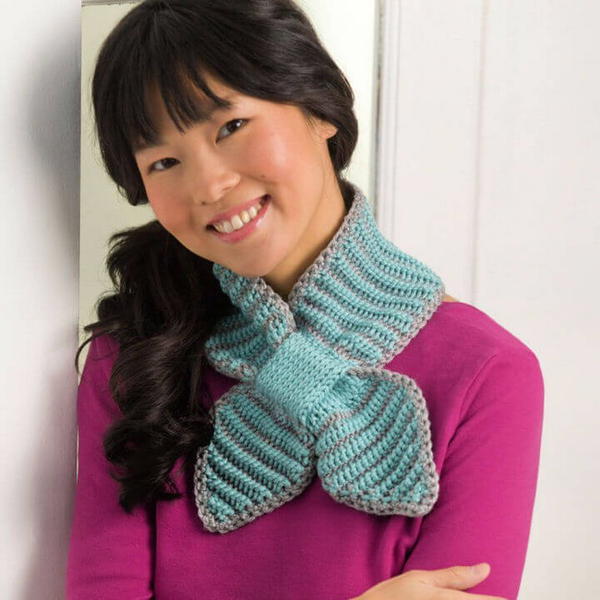 Bring oodles of cuteness and charm to your winter dressing with this gorgeous bow tie neck warmer. This winter, look gorgeous with this pretty crochet bow tie neck warmer. The combination of pretty colors and the brow design really blend in together. This makes a perfect gift for the lovely girls and pretty ladies around you. It brings out the cuteness in you and adorns your winter dressing with a sense of grandeur. This makes a perfect gift too! It can be worn with different sides in front which gives you two different lengths and also allows for wearing it on either side of your neck. It features an eye-catching design that adds color to your wardrobe, while at the same time keeping you cozy.
Crochet Snow Princess Neck Warmer & Cuff Set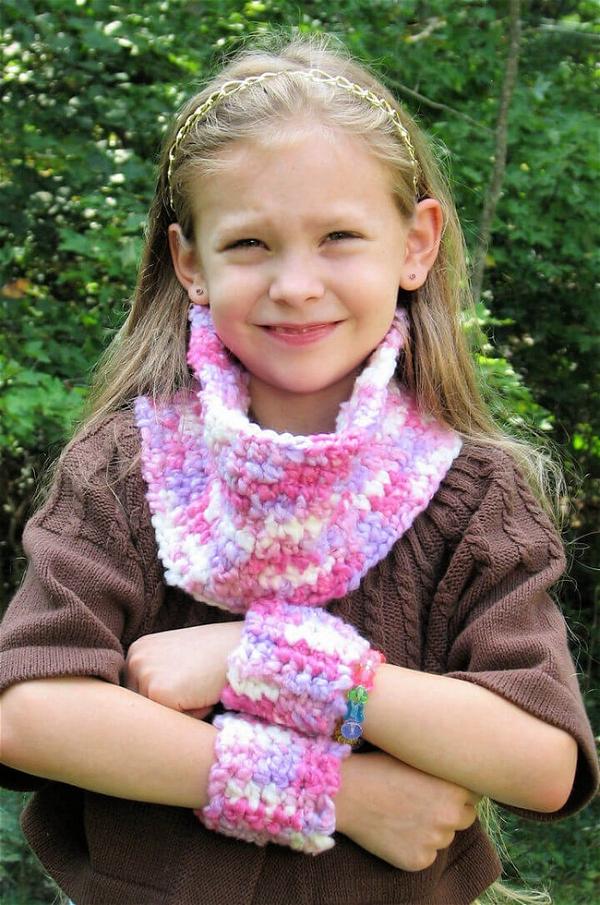 An essential for the winter months, this neck warmer and cuff set will keep your little ones warm on the snowiest of days. Your little girl will look like a winter princess when she wears the Crochet Snow Princess Neck Warmer and Cuff Set. Make the neck warmer and cuff set with bulky yarn to get just the right texture. Use her favorite color of yarn, and she'll love wearing this beautiful set. It is made from bulky yarn that makes it soft and comfortable. The thick yarn will keep her warm on snowy days, and the Winter Princess design is sure to delight. Add the combination of your favorite colored yarns, and you have a great winter accessory for your little princess. It is perfect for layering over a jacket or underneath clothes. Lovely crocheted edging gives it that extra touch of girliness she will adore.
Button-Up Squares Crochet Cowl Neck Warmer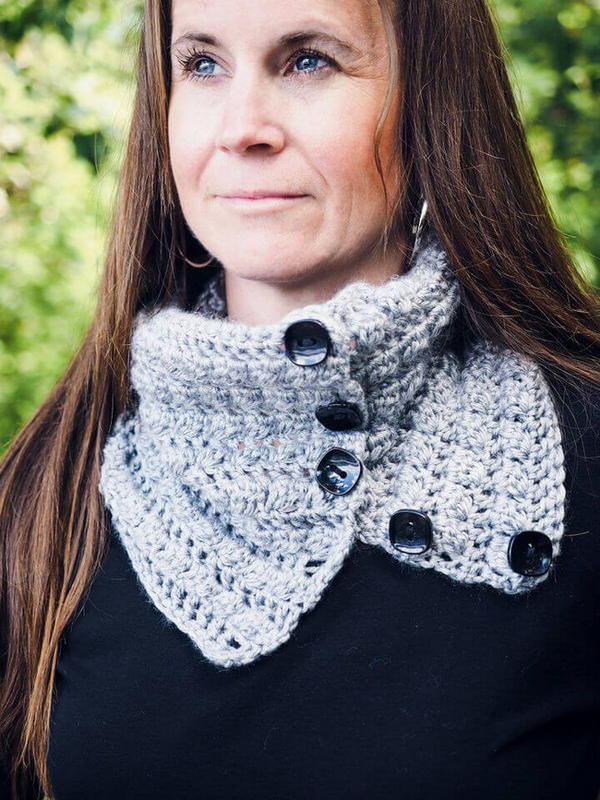 As this fall comes, the snow begins to fall and the air gets colder you will need to warm your bodies up in one way or another. One way is to wear a scarf but why not add some style to your winter clothing with a gorgeous handmade cowl? This will definitely keep you warm. This button-up squares cowl neck warmer is gorgeous and chic. The square buttons add beauty and charm to this pretty piece. It not only has a thick texture but is also very stylish. This easy crochet pattern is a great piece to have on hand as an extra layer of warmth when the temperature starts to drop. It also adds style whether you're dressing up or dressing casually.
Crochet Textured Neck Warmer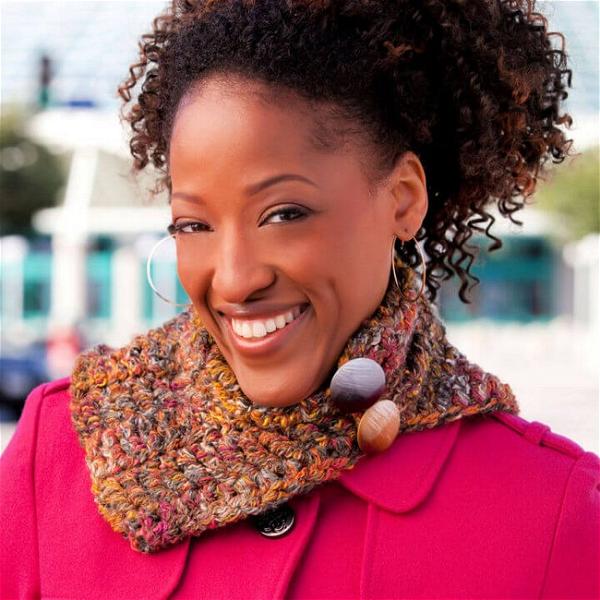 Add some cozy winter style to your wardrobe with this crochet textured neck warmer. While most people want to stay warm in the colder months, fashionable accessories that keep you cozy are just as important. With its minimal length, this shell stitch neck warmer will not feel bulky, and the two metal buttons add charm and style. Warm-up your cold winter days with this perfect neck warmer. Its minimal length and big two metal-like round buttons add oodles of charm and style to this neck warmer.
Crochet Textured Neck Warmer is perfect to keep you warm and cozy on those frosty days. It's ideal for walking out on a chilly winter day and keeping the snow and wind off your face and neck. Double layered, very soft, and warm, this neck warmer has an extra-wide collar that covers the ears when a scarf isn't quite enough! A big front button adds style to this snuggly neck warmer.
Bobble Edge Crochet Neck Warmer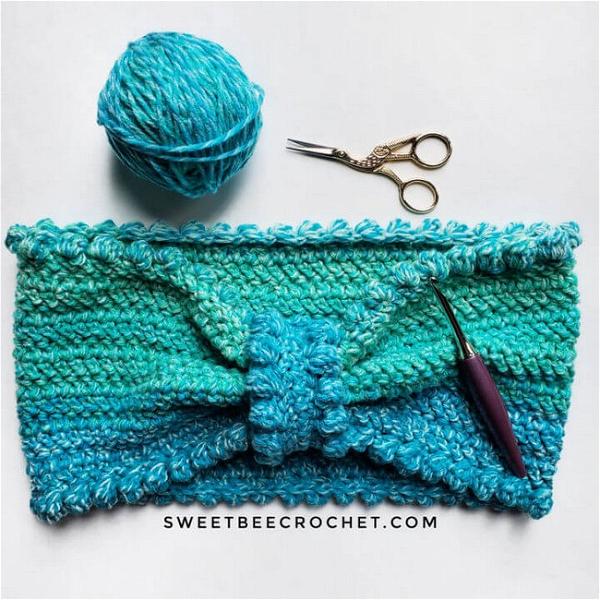 How about a warm and cozy neck warmer for the winter? A beautiful and simple knit and crochet combo that looks fabulous with the bobbles. You can wear it as a neck wrap or even as a hoodie. The neck warmer is made out of the single stitch, chain, herringbone, slip stitch, and the edging has been done with the bobbles for a more delightful and chic look. Suitable for parties or any outdoor events to maintain your fashion sense during the winter months. Made with a warm chunky yarn, this neck warmer is perfect for colder climates. It features variegated hues that add to its beauty. The edge has been done with bobbles to make it look great.
Crochet Mandala Pom Neck Warmer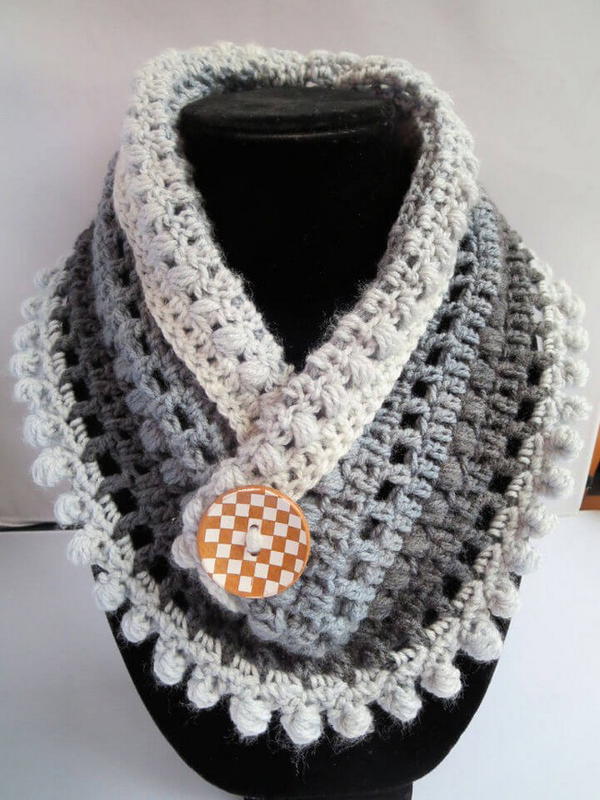 Crochet Mandala Pom Neck Warmer is a perfect accessory for all fashion lovers to get the style, comfort, and warmth at the same time. This poncho-type neck warmer is made of a crochet mandala pattern with a button in a contrasting color, which looks very trendy and makes it not only for you but for a gift for someone dear. The thick textured neck warmer has a bobble stitch edging to look just so catchy and cool, along with that eye-catching button. This crochet mandala pom neck warmer is something not just funky and stylish but also so cozy and comfy to keep you warm and toasty in winter. It has a bobble stitch edging to highlight the beauty of it".
Crochet Neck Warmer Pattern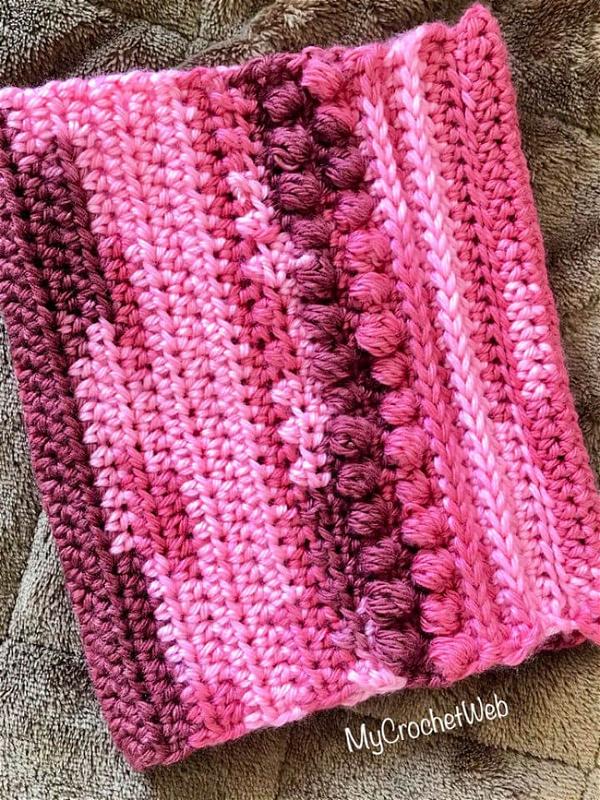 Add oodles of charm and cuteness to your winter wardrobe by crocheting up this lovely crochet neck warmer for yourself. The bobble stitch will add texture and interest, making this piece great for beginners to crochet. You could also make matching hand warmers for a complete set. It's super easy to make and it can be customized for all shapes and sizes. This quick and easy project is great for novice crocheters, but experienced hookers will love it too! Using chunky yarn this neck warmer works up in just a few hours. Plus, you can make matching hand warmers at the same time! This crochet garment is a definite wardrobe essential this winter and is sure to become your new favorite!
Crochet Cotton Neck Warmer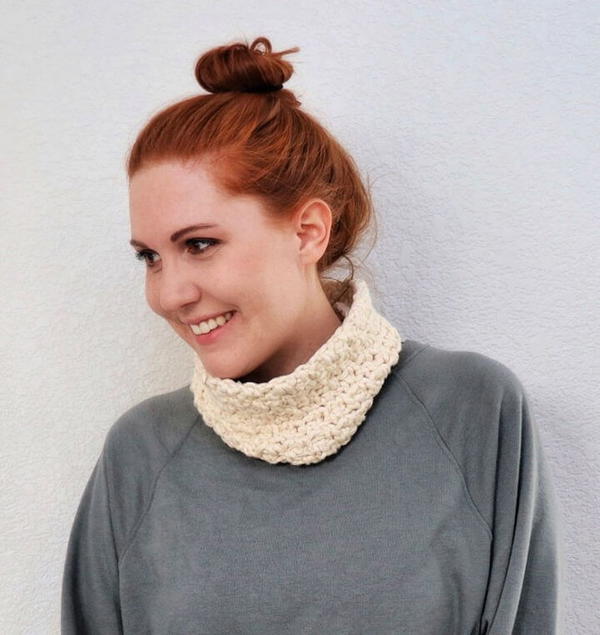 This is a super soft, chic neck warmer for the colder months. This gorgeous neck warmer will look just like an accessory for your tops and sweaters when it's cold outside. The tight, crocheted neck warmer turns out to be super thick and gorgeous: you'll want one in every color! It will add warmth and style to any outfit and give your outfit a bit of a boho vibe. It is designed to wrap around your neck and sit close to your body. Best of all, this is an easy pattern that you can work up in just a few hours so it will make an excellent last-minute gift idea. Crochet this lovely neck warmer for yourself or your friends, it will definitely keep you warm even in the most frigid air.
Crochet Chrissy Neck Warmer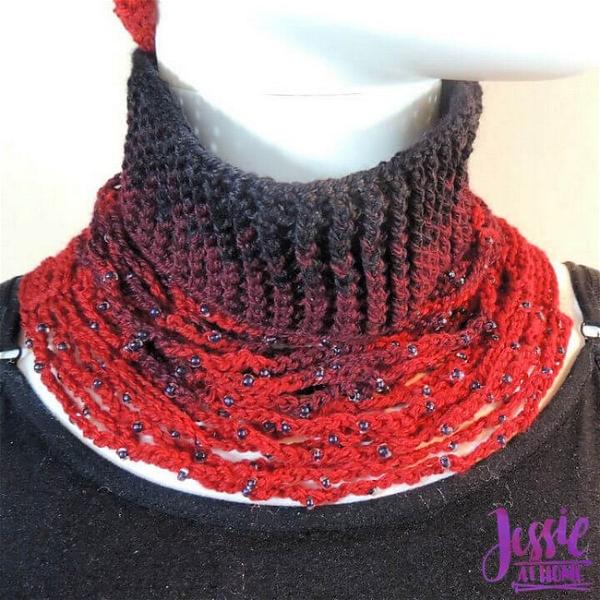 Pull-on the Crochet Chrissy Neck Warmer and you're ready for a chilly afternoon at home, an evening out with friends, or a brisk walk in the countryside. Crocheted from thin yarn in two colors, it works up quickly and will keep you warm no matter what. Whether you're looking for a gift for your significant other or the perfect accessory for a first date, this Chrissy neck warmer is the way to go. This easy-to-make accessory will make you look chic in just two colors. Crochet this stunning piece with a medium level of skills and make a statement on any date night! It's an ideal casual accessory that adds color and warmth to your favorite look, while still leaving you hands-free.
Crochet Neckwarmer Pattern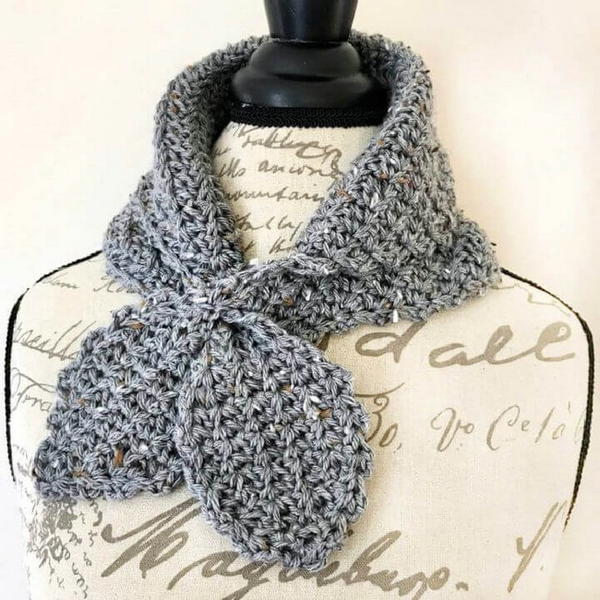 Perfect for cold weather, this beautiful and delicate neckwarmer will delight your neck with the gorgeous style of crochet design. This is one of the most gorgeous, the most delicate, and famine neck-warmer to keep your neck toasty in a pure and high fashion style. The ivory color is light and pure, yet it brings a chic look to your outfit. You can tie up a knot at the front to enhance the stylish effect. This is such a special little gift that you wouldn't want to miss out on! This gorgeous crochet neck warmer ties up with a knot at the front and turns out to be so enchanting that if you wear it with a coat or jacket, your collars will be popping up on both sides. This would make a perfect warm addition to your date or dinner nightdress too.