If you're looking for a chicken house or chicken coop, there are a lot of options on the market. You can choose from several different materials, like wood, plastic, and metal. Some of these products are manufactured in large quantities to ensure they're as cheap as possible while others are made by smaller companies that craft them in smaller batches. Determining what kind of chicken coop to get can be a daunting task because it's difficult to know which one will be the best for you and your chickens. Since this is something that should last for years to come, you'll want to make sure you get the perfect coop. Fortunately, building your own coop is an excellent way to save money and create a coop that works best for your needs.
DIY Chicken Brooder Plans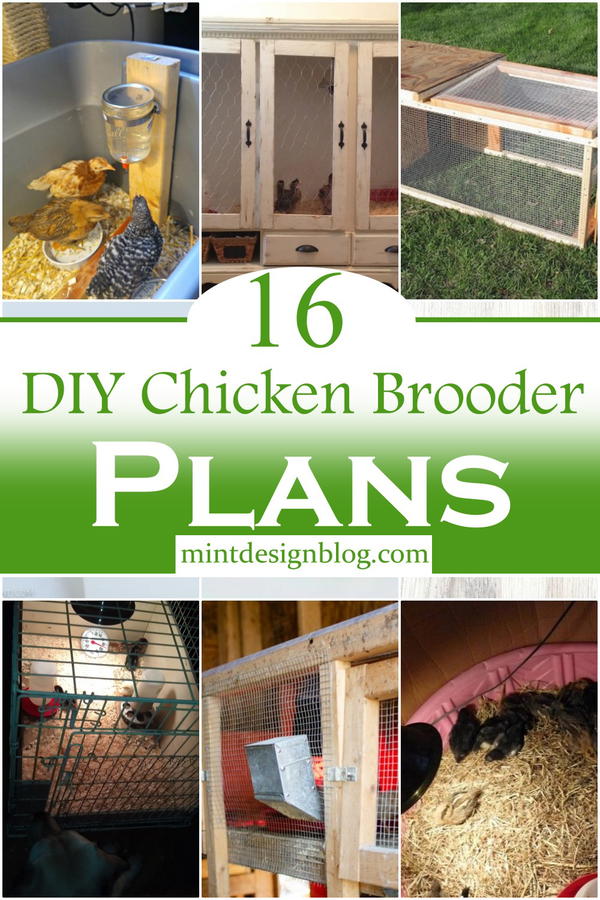 Don't throw away anything; instead of trashing cardboard boxes, plastic bins, and milk cartons, keep them in storage to use as chicken brooder plans. In the future, you can build your own brooder and save money on the chicken brooder with homemade plans for making your own brooder. Whether you want to raise your own chicks from eggs or have a flock of layers, you'll need a chicken brooder. This easy-to-make project contains 16 different blueprints for chicken brooders for all types of poultry including quail, ducks, and geese.
The following DIY chicken brooder plans offer 16 different ways for you to build your own chicken brooders that will keep your chickens safe and happy.
Outdoor Chicken Brooder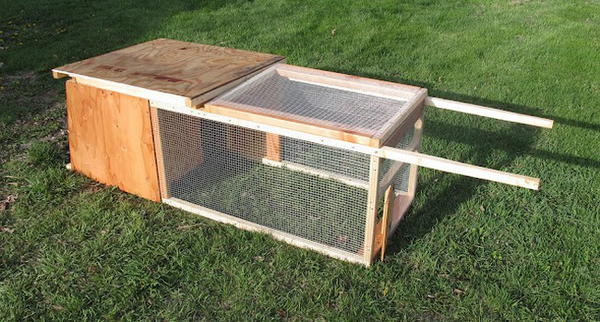 If you are looking for a low-cost option to help raise your backyard flock, build this DIY outdoor chicken brooder. This is a great project to do with the kids; just make sure they get the help of an adult when using any power tools. This DIY Chicken Brooder has been around for a long time, especially since most people have a truck that they can convert. By making your own chicken brooder, you can save hundreds of dollars and get exactly what you need. Ducks or Chickens can live outside all year round but the cold weather will make it too uncomfortable for the little ones so they need a brooder. This is a very simple DIY project that will work well in any season.
Tools Needed:
Tape Measure
Pencil
Square
Horses
Saw (For  crosscutting lumber and for ripping plywood)
Drill / Driver
Tin Snips (For cutting hardware cloth)
Belt Sander, plane, or draw knife (for shaping handles)
Belt Sander, jigsaw, or coping saw (for rounding back of bottom rails)
Palm sander or sanding block
MATERIALS:
plywood
Wood Screws
Wood Screws (or staples to secure plywood)
flat head screws or staples to secure screen
(3) latches
(6) small hinges with screws
¼" Hardware Cloth  12' long
2' piece of light chain
Huge and Affordable Great for People with lots of chicks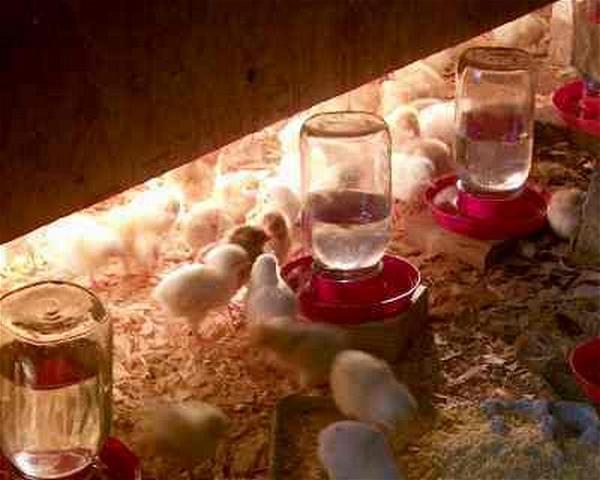 This is the biggest chicken coop on the market for people looking for quality at an affordable price. Easy to move and clean, large doors to fit your small flock of chickens or exotic birds. These chickens are happy healthy and thriving in their new home. Great for large families, this high-quality fenced coop has a top-opening roost so that eggs can be collected safely on the ground. This is designed to lock out predators and let in the fresh air.
Materials
One piece of 4 by 8-foot, ¼-inch plywood or ⅛-inch pressed wood
Four cleats 1 inch by 1 inch, 4 feet long, to which the top and sides are nailed.
Four pieces of 1 ½ by 1 ½-inch lumber, 16 inches long, for corner posts or legs
Two porcelain electric lamp bulb sockets (Porcelain lamp sockets are necessary for these lamps)
One 150-watt, 115- to a 120-volt projector or reflector Mazda spot or flood lamp and one 250-watt R-40 Bulb Drying lamp
Twenty feet of rubber-covered electric appliance cord with plug and cap
How to Build a Brooder for Baby Chicks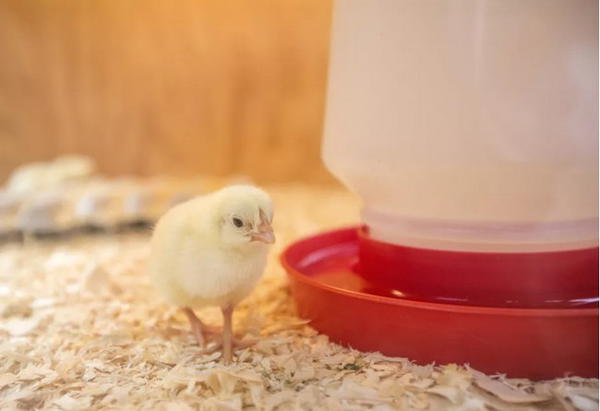 Looking for a way to care for your fluffy baby chicks? Lots of things can go right, or wrong! A brooder will help keep the little chicks warm, dry, and safe. Fortunately, you can throw one together easily with some plywood and common household supplies. To build a brooder, you need to start with a basic box. Any plastic storage box will work. Choose one that is wide enough to accommodate all of the chicks, with some room for them to run. Buy or build a simple heat lamp to use on top of the box. A brooder is the first home for baby chicks after they are hatched. To be prepared for their arrival, you need to build a brooder, which will serve as an incubator and then a place for them to live until they can live outside.
Large cardboard box or suitable container
Kiln-dried pine shavings
Heat lamp
Bungee cord
Chick feed
Water
Building The Epic Chick Brooder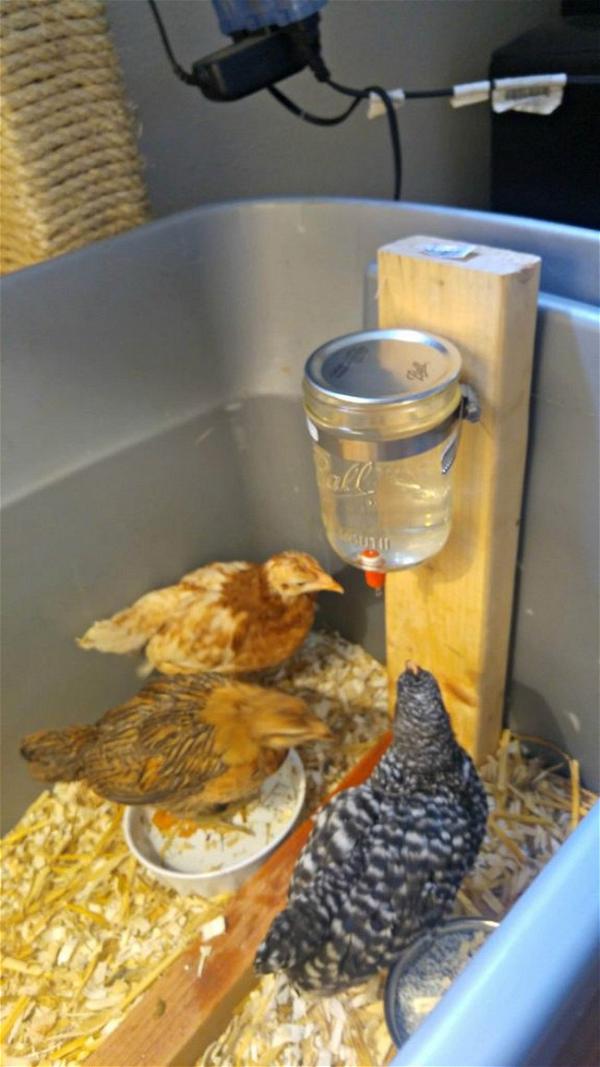 Chicks are a lot of fun, but they're also kind of smelly. Building an epic chick brooder will help contain the stench, and keep the chicks in one spot so that you can feed them quickly and easily. Most people buy existing chicken brooder plans and modify them until they get the desired results. Building an epic brooder not only ensures that your chicks will be healthy and happy, but it can also turn into a fun family project. This handy guide will walk you through the steps to creating your own epic brooder in the coziest chicken coop in town.
Large cardboard box or suitable container
Kiln-dried pine shavings
Heat lamp
Bungee cord
Chick feed
Water
Outdoor Chicken Brooder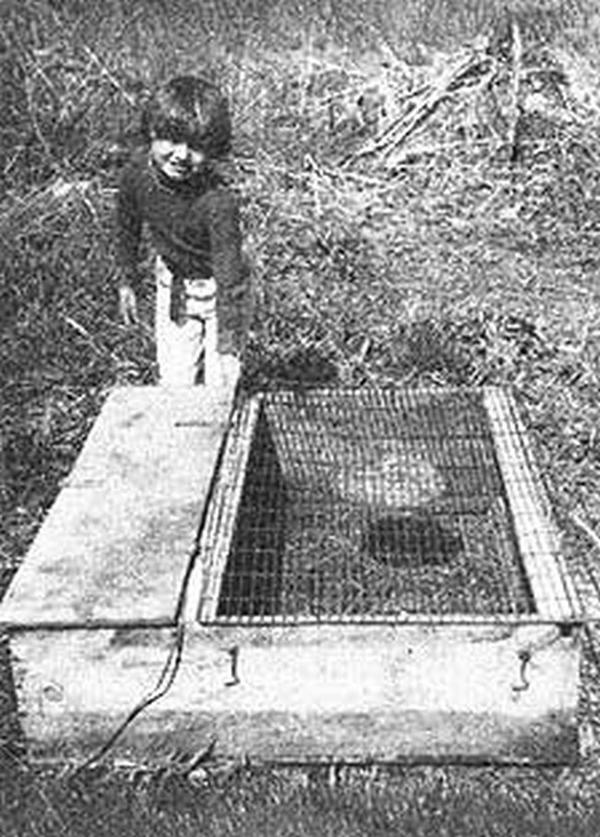 This DIY Outdoor Chicken Brooder is the perfect solution to raising a few chickens in your yard! No coop is required - the portable fence can surround a tree, shrubs, or whatever you choose! Its sturdy structure is made of cedar and wire mesh. It doesn't take a lot of resources or even skills to make a homemade outdoor chicken brooder. This is the perfect and cheap way to keep baby chicks warm and safe from predators, it will also keep them from roosting on the ground. raising your own chickens is a fun and rewarding hobby, and this weekend project will get you on the path to raising healthy chicks! A DIY chicken brooder is an easy way to add warmth and shelter to protect them from the elements while they grow.
Large cardboard box or suitable container
Kiln-dried pine shavings
Heat lamp
Bungee cord
Chick feed
Water
Pool brooder setup
Raising chicks in a container for the first few weeks of their life is a fun way to involve children in farm activities. A good brooder set up inside an area is essential for newly hatched chicks. It's a place where the young birds can be kept warm and dry, and where you can properly feed them and protect them from predators. The large plastic storage container described here provides a safe place for brooding chicks and ducklings, as well as a comfortable area for hatchlings and juvenile birds that need protection. A heat lamp provides warmth at one end of the pool and a small canopy keeps the flying babies out of danger. A water container is located near the heat source so the birds will be close to their food source and not wander away from their brooder.
Plastic Tote Chick Brooder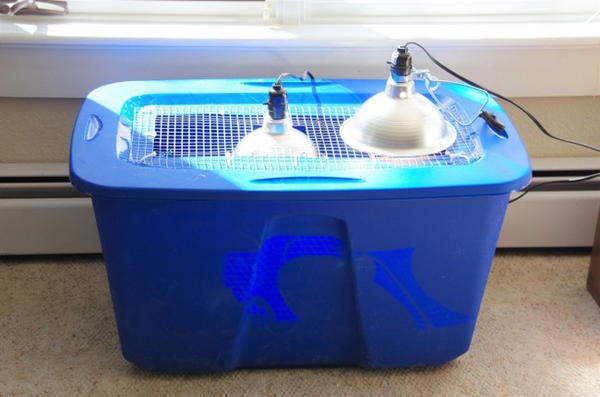 The Plastic Tote Chick Brooder gives your brooding chicks a protected place to rest during the day and night. This brooder fits perfectly into any home's decor, can be used for hatching eggs, raising baby chicks, and even just as a decorative accessory. Its compact design is ideal for small areas in the home such as attics and closets while its sturdy construction makes it capable of standing up against both young chicks and outdoor environments. With the Plastic Tote Chick Brooder, you have a safe place to raise your brooding chicks. The mesh allows for fresh air and sunlight to flow in. It's ideal for hatching eggs, raising baby chicks, and more.
Large cardboard box or suitable container
Kiln-dried pine shavings
Heat lamp
Bungee cord
Chick feed
Water
Dog Crate Brooder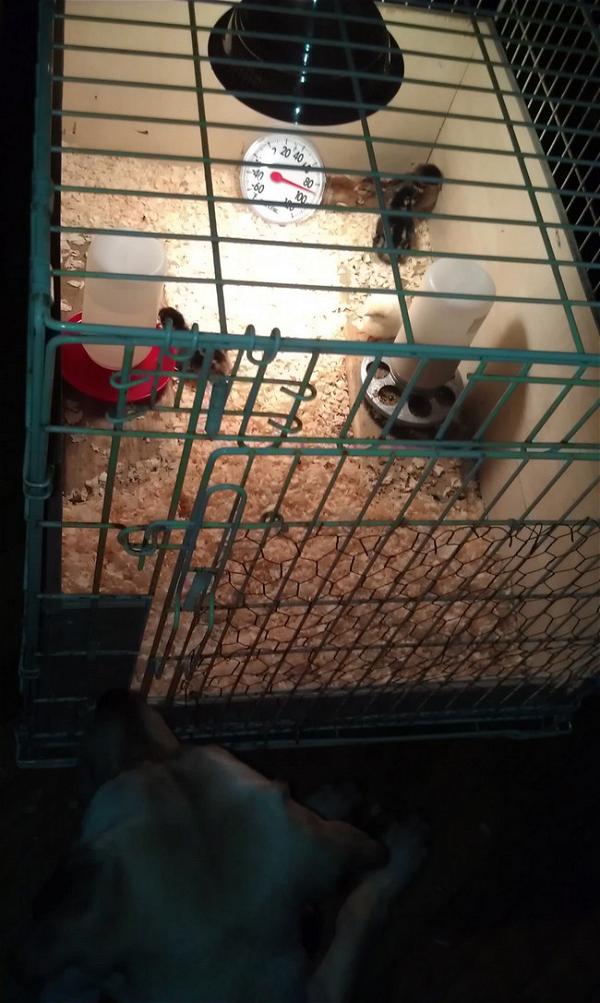 Is your dog getting out of control? This crate will keep them in line. It traps all their waste and deters them from going potty. The Dog Crate Brooder is a protective environment for dogs that aren't house trained. Ideal for larger breeds, this cage will protect your home from any messes or odors. Its roomy design accommodates most dogs weighing up to 90 pounds and it is easy to set up, use and store. Made from durable wire, the Dog Crate Brooder has rounded corners that won't hurt your pet's paws and eliminate sharp edges for added safety. Be sure to use the Dog Crate Brooder for puppies and older dogs. This wire cage is not appropriate for adult dogs. The Brooder can be used during housetraining, or when your pet needs isolation-such as when recovering from surgery.
Large cardboard box or suitable container
Kiln-dried pine shavings
Heat lamp
Bungee cord
Chick feed
Water
DIY Chick Brooder from an Old Entertainment Cabinet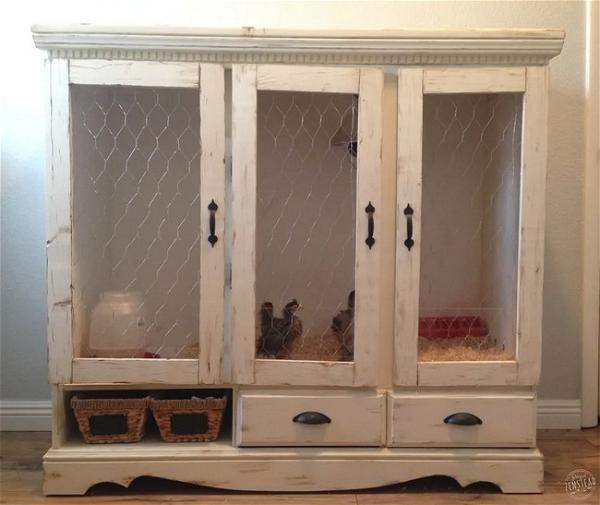 This DIY chick brooder is one of the cheapest, easiest, and coolest ways to take care of your little chicks. It is a super easy and inexpensive way to keep your eggs warm until they hatch. This DIY chick brooder is super easy to make and will keep your chicks warm and cozy. It's a cheap way of housing chicks while they grow up, so they don't have to live in their hutch from the minute they hatch. This DIY chick brooder is a great way to care for chicks at home. It provides the warmth needed to maintain a safe environment while keeping drafts out of the brooder to prevent the chilling of your poultry. Chickens experience a wide range of temperatures in the wild, so it is important to mimic their natural environment when they are not free-ranging.
Supplies:
Entertainment cabinet in need of some love
Paint – we used Valspar Chalky Finish Paint (color: Her Dainties), Valspar Antique Wax and Valspar Sealing Wax
Paintbrushes
Sandpaper
Polywall waterproof utility panel
Loctite power grab Panel & Foam adhesive
Silicone caulk
Caulk gun
Chicken wire
Staple gun and staples
1×2 boards (to make door frames)
Plexiglass
Metal track to hold plexiglass in place
Hinges for doors
Handles and drawer pulls
Eyebolt screws, s-hook, and chain (for heat lamp)
Drill and circular hole saw drill-bit
A New Take on Cardboard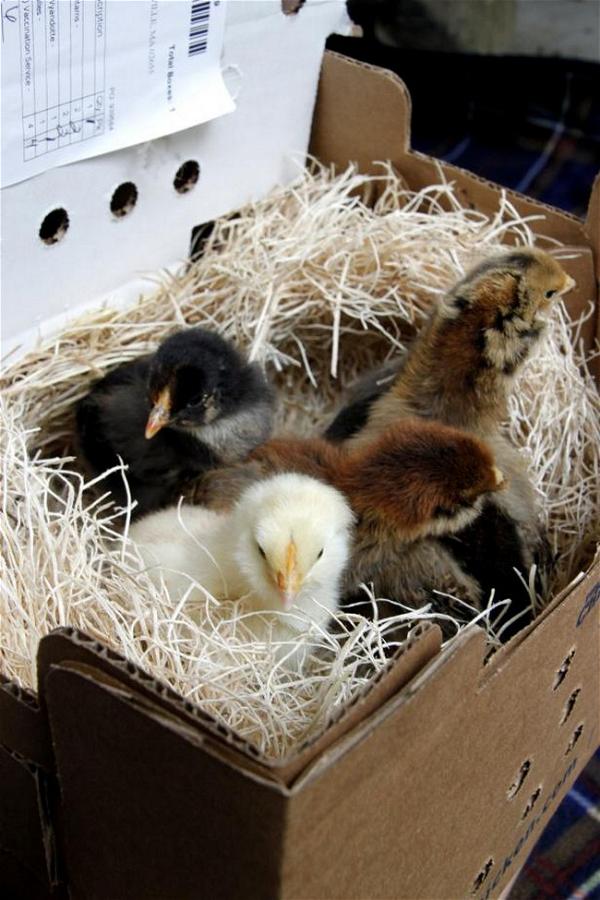 This cardboard rooster house provides the ideal environment for raising baby chicks. Cardboard houses are a better alternative to traditional wooden coops and will not attract unwanted pests. The bottom of our farm-ready cardboard rooster house is lined with recycled cardboard shavings and the top is left open to provide ventilation, making it an ideal environment for baby chicks to grow up in. It's time to take a look at cardboard box-style coops. While they can't be as fancy as a hand-crafted coop, there are some good designs out there that will take you a long way to getting started on your flock.
Large cardboard box or suitable container
Kiln-dried pine shavings
Heat lamp
Bungee cord
Chick feed
Water
Setting Up Your Outdoor Chicken Brooder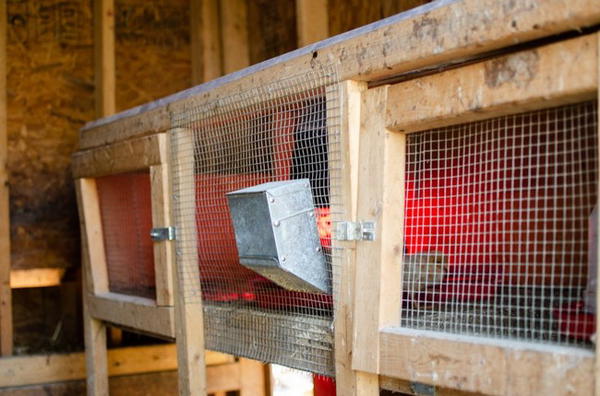 The Chicken Brooder is the only chicken brooder you will ever need! It is a portable, lightweight, sturdy, and cost-effective shelter that your backyard chickens can use on top of their coop to extend the warm season and allow them to escape from predators. With the Chicken Brooder, instead of huddling together in the coop for warmth during cold days or nights, your flock will stay outside in the safety of their portable brooder and enjoy an extended layer of protection even when temperatures dip below freezing.
Large cardboard box or suitable container
Kiln-dried pine shavings
Heat lamp
Bungee cord
Chick feed
Water
Easy DIY Chicken Brooder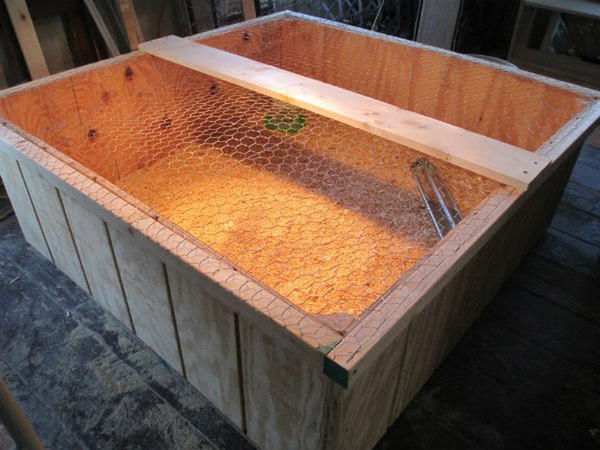 Want a cheap and easy DIY Chicken Brooder for your egg baby brooder? This is the cheapest and easiest DIY chicken brooder you can use. It has kept your chicks warm, safe, and alive in this unheated baby chick brooder. Build your own perfect Chicken Brooder for chicks and chickens of all ages, from a simple cardboard box in just minutes! This DIY Chicken Brooder will be an ideal addition to your coop, as well as your home, giving you easy access to care for an injured bird or just keep an eye on your chicks. They need lots of heat in their brooder to grow fast, but they also need protection from drafts. This chicken brooder provides both with little effort on your part.
MATERIALS
38mm x 19mm dressed pine
38mm angle brackets
50mm corner braces
staple nails
12mm x 12mm x 0.7mm mesh
4 x 50mm hinge butts
2 x 38mm barrel bolt
Upcycle An Old Dresser Into A Chick Brooder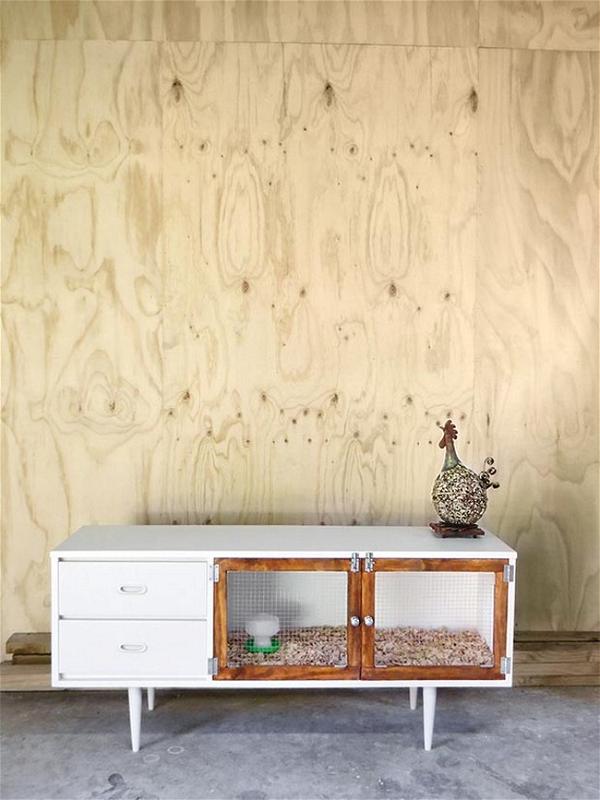 Yes, you can create a brooder out of an old dresser...and it doesn't have to look like a DIY mess either. DIY brooder kits are available, but making one yourself is not only creative and affords you the opportunity to save money, it's also a fun project. If you can upcycle old items, such as a dresser or table, into a brooder for your chicks then you're well on your way. Upcycling a dresser or chest of drawers into a brooder is an excellent and creative way to house newly-hatched chicks without breaking the bank. Transform an old dresser, buffet, ladder, or cabinet into a handy brooder in no time. With just a few basic tools and some scrap pieces of wood and hardware, you can build a brooder that is clean, inexpensive, portable, lightweight, and durable.
MATERIALS
38mm x 19mm dressed pine
38mm angle brackets x 8, packs of 4 with screws provided
50mm corner braces x8, packs of 4 with screws provided
30 x 15mm U-shape
staple nails
12mm x 12mm x 0.7mm mesh
4 x 50mm hinge butts
2 x 38mm barrel bolt
How To Build A Brooder In 3 Steps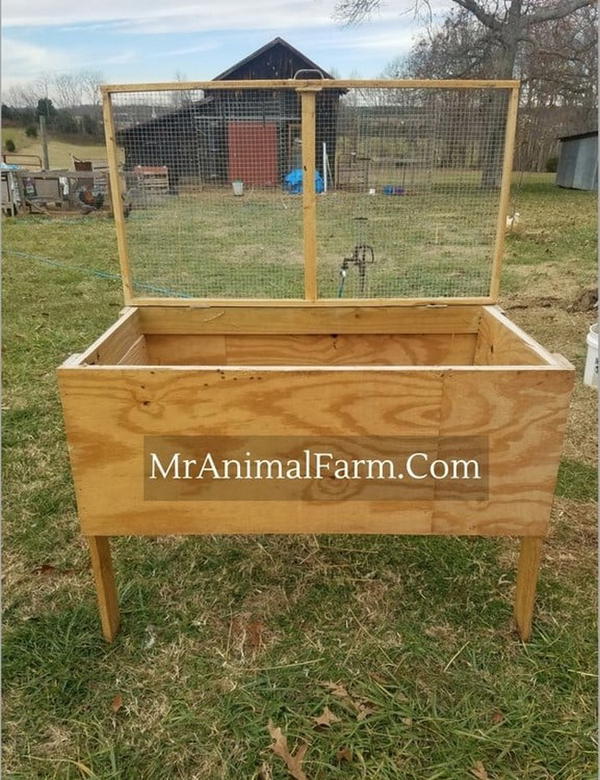 One of the most difficult parts of starting to raise chickens is knowing how to build a brooder. A brooder is necessary to keep baby birds warm and safe until they become older and can live outside with their parents. The brooder is easily built with basic tools and items found at any home improvement store. This brooder can be used to raise baby chickens, ducks, and other poultry. You will want to make sure you have the proper permits before building or using a brooder of any kind. Setting up a brooder is easy to do with this simple guide based on research and feedback from our customers. Whether it's your first time building a brooder, or you just want some tips and tricks to make set-up a little easier, you'll want to read this short guide.
CHICKEN BROODER BUILDING SUPPLIES:
Sheets of plywood
1 Pack of 2 cabinet hinges
Drawer handle
Torx screws
Sheets of Galvanized Steel Hardware Cloth
1 ½″ fencing staples
Drill or Screwdriver
Pencil
Level
Zip Ties
Wire Cutters
Rubber Mallet
Building A Brooder Box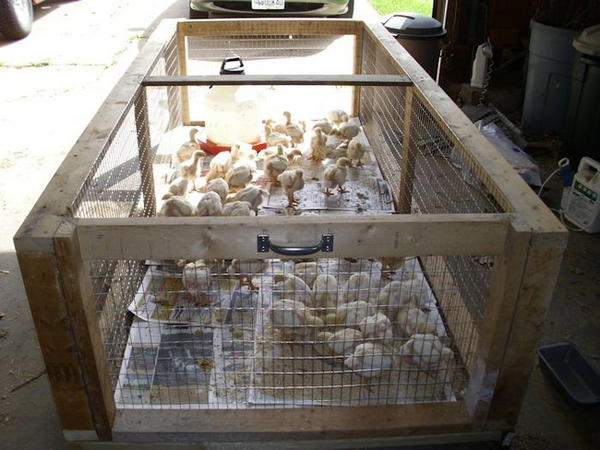 If you want to keep a small flock of baby chickens warm and safe, building a brooder box is an affordable option that allows you to control the temperature and light. Build your own brooder for your chickens. Frame it with a plywood bottom and cover it with chicken wire. Set a heat lamp in the middle of the box, place a chick heating pad underneath to keep the chicks warm while they grow feathers. Building your own brooder box is a little bit less expensive than buying one, and if constructed correctly will provide your chicks with a confined, safe place to live while also allowing fresh air from below.
Large cardboard box or suitable container
Kiln-dried pine shavings
Heat lamp
Bungee cord
Chick feed
Water
CONCLUSION:
Brooder plans can be confusing, but hopefully, We have made it easier for you with these DIY Chicken Brooder Plans. They are easy to adjust and should provide all the information you will need to build a chicken brooder for your chickens. Just follow these plans and you will end up with a nice little brooder that meets the needs of your chicks.