Is your dog having trouble walking with a traditional dog collar? Has your dog ever hurt himself from pulling too hard? Next time you go to the hardware store, it might be wise to grab some of the supplies for DIY dog harnesses. Dog harnesses are an excellent way to decide which areas need reinforcement and can easily be modified if you get it wrong. Dog harnesses are a quick and straightforward way to transform your dog into the perfect running and hiking companion. Whether you're going on a stroll with your pup or taking them out on an adventure, a harness keeps them safe, secure, and comfortable. Here are DIY dog harness projects that'll make you envy the neighbourhood.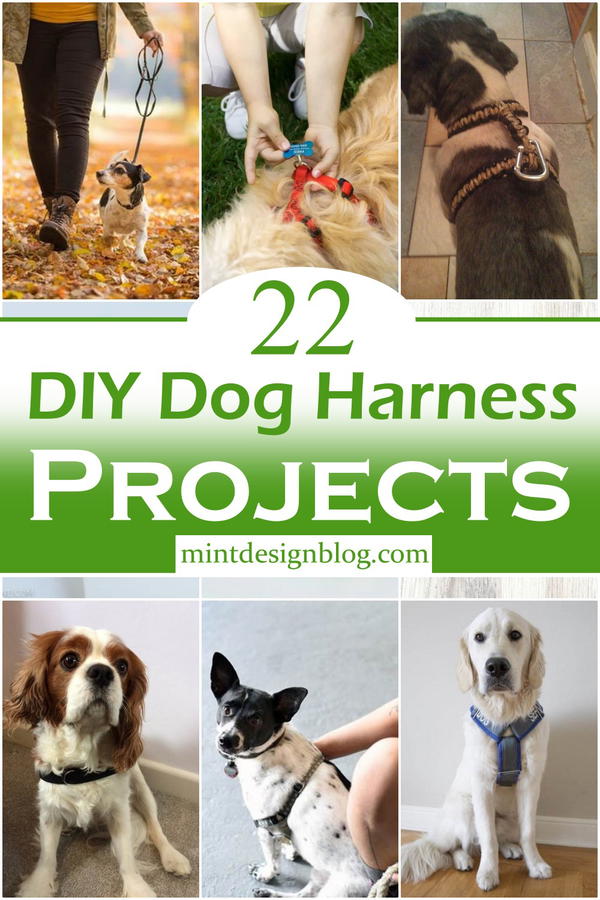 What do you think of if you see a dog with a harness? It may seem like a fashion item, but it is not. The harness can help your dog solve some problems. The main advantage of using a harness for dogs is that the dog will remain under control more quickly and safely in an upset or emergency. They also prevent your dogs from scratching your furniture, jumping on the bed or sofa when you are away from home, running after common household pets, running and barking at strangers, or upsetting other people around. The harness is very convenient for dangerous and emergencies. This article will show you 22 DIY Dog Harness Projects to build a harness to walk your dog. You can create a harness out of almost any fabric.
22 DIY Dog Harness Projects can help you turn an ordinary dog harness into a custom-made one that is not just pretty but also comfortable for your dog to wear.
Tools and Materials:
Scissors
Threads
Needles
Sewing machine
Fabrics
Box cutter
Measuring tape
Fabric glue
D rings
Leash clip
How To Make A No Pull Dog Harness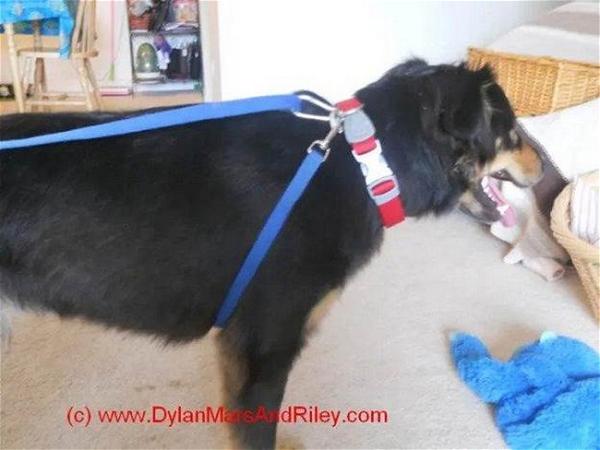 This homemade no-pull dog harness is for you if your dog pulls on a leash! If your dog does not like to walk on a leash, but you want to take him for an outing in the park or visit friends and family, this harness can help. When you build it yourself, you will know how it works and how to address any issues that might come up while wearing it on your furry friend. You can make this dog harness for your dog with the help of these clear and concise step-by-step instructions. It would be best to have a few basic materials and get yourself ready to piece together this dog harness. Your dog will no longer pull you while on a walk.
Skill Level: Intermediate
How To Make A Dog Harness Out Of Rope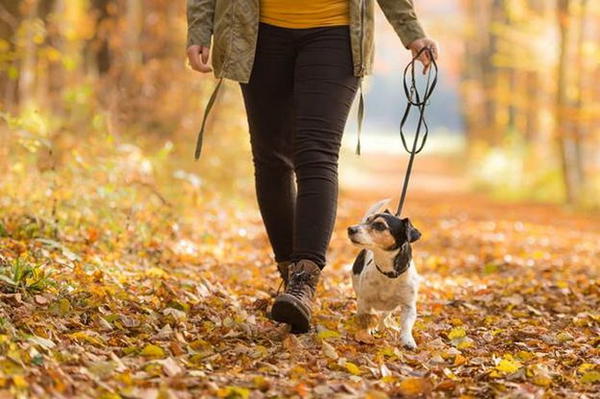 Making a dog harness out of rope will help you get much more flexibility than other harnesses available on the market. This tutorial is for you. By following these steps, you will be able to make a dog harness out of rope, and it will not hurt your beloved pet. Don't forget that if you have an injured dog, who cannot bear the weight of the harness or collar, this may not be a good option for either of you as it can pull on their torso or neck. However, if they are OK with a bit of pressure, hold onto your hat because your dog may be next to win a competition!
Skill Level: Intermediate
DIY Nylon Dog Harness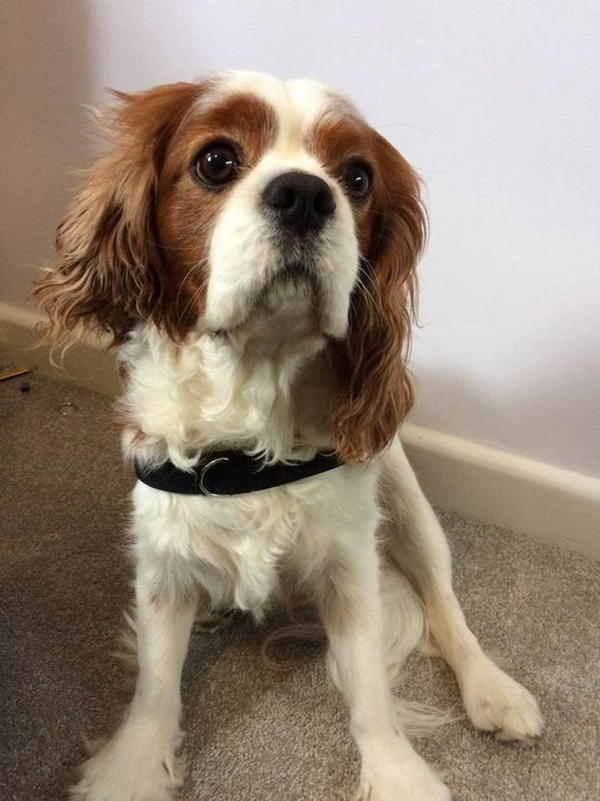 Do It Yourself Nylon Dog Harness is a unique harness that is great for small dogs. You can also use the DIY dog harness for medium dogs and large dogs. You will need to get creative using the materials around the house and make different variations on this harness. All you need is a pair of scissors, some sticky tape, a lighter, and other materials that You can buy in any hardware store. The harness is easy to put on and is adjustable, so one size will ensure a perfect fit for all dogs. This tutorial will show you two types of DIY versions of these dog harnesses to choose which one you think your dog would like best to help them be more comfortable while they are running around outside.
Skill Level: Intermediate
DIY No Sew Dog Harness Upgrade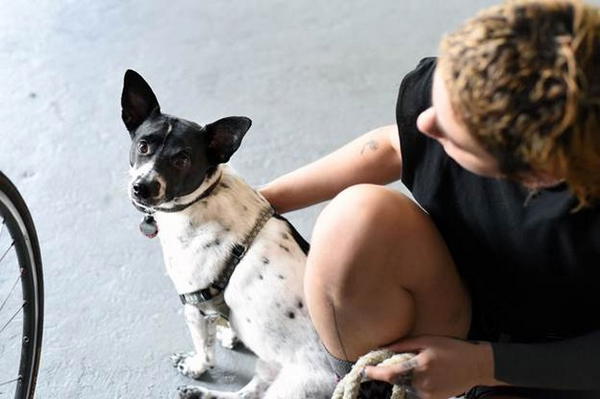 Existing dog harnesses often come in dull designs and materials that aren't the most comfortable for your little or big movers. This simple project will show you how to do a DIY upgrade on any already existing dog harness. As a bonus feature, this will be done using only a hot glue gun and some fabric of your choice. By following these steps, you will be able to find out how to make a DIY No Sew Dog Harness Upgrade. You need some extra materials that you may not have right now. They are straightforward to find in the market, and they are cheap. The instructions in this guide are apparent, and they are easy to understand.
Skill Level: Beginners
Homemade Dog Harness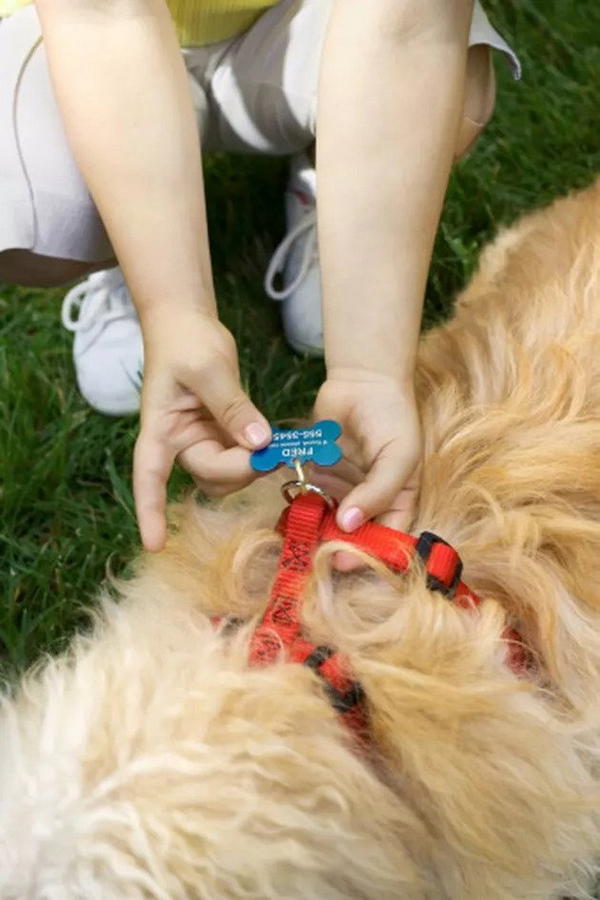 A dog is an integral part of the family. They provide love, comfort, and support. Anyone who owns a dog knows that, like humans, these furry friends have their personalities and energy level. Understanding that dogs are not perfect and we cannot expect them to come with instructions, this homemade tutorial will guide you to make a dog harness so that your pet can have the best time walking with you in the neighborhood or going on a long hike! This DIY Dog Harness guide will help you make a dog harness from home without the extra cost of materials. Start from the basics, and get all the pro tips you need to make an easy homemade dog harness for any size dog.
Skill Level: Experienced
DIY Paracord Dog Harness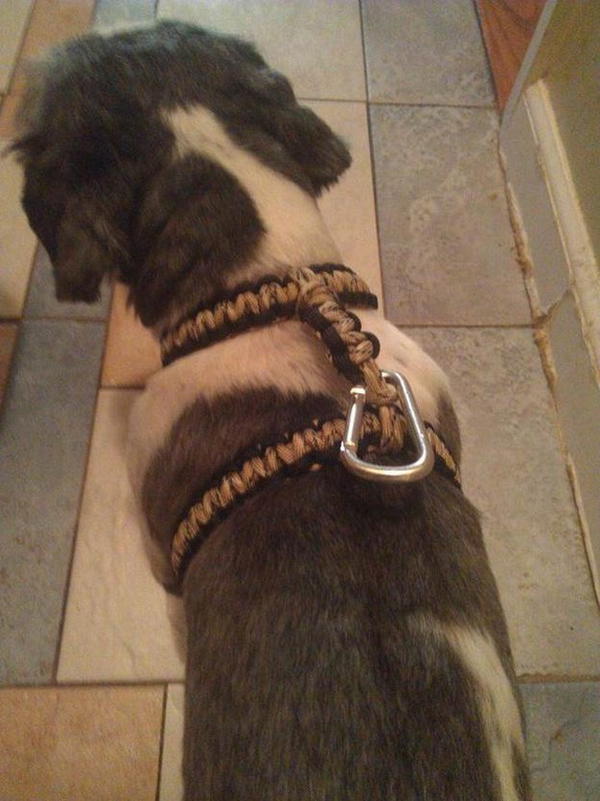 This DIY paracord dog harness is an innovative way to give your dog more pulling power while keeping them safe. Easy-to-follow instructions will help you make your custom, one-of-a-kind paracord featuring a ring at the chest that can be attached with two ring keys. Add your dog's favorite treats and collar accessories, such as bells and tags. Then take the paracord, attach it to the ring, run it through the metal loop, and buckle the front for easy access. Although this harness may not work for all dogs, you can choose which size works best for your canine buddy. This "DIY Paracord Dog Harness" tutorial is an excellent step-by-step guide on making a paracord dog harness for your pet.
Skill Level: Beginners
DIY Dog Harness Vest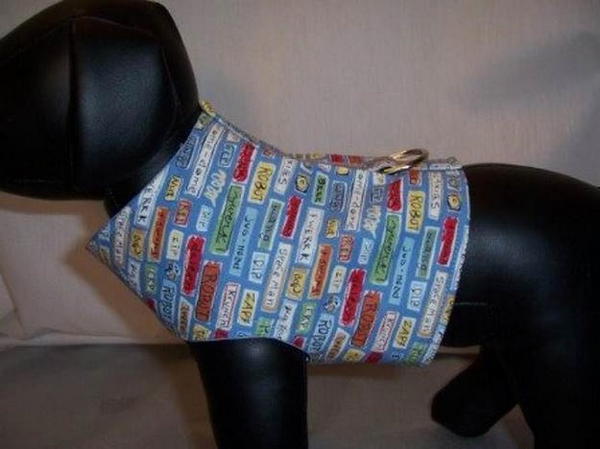 This DIY dog harness vest is easy to make. The pattern is very structured and easy to follow. You don't need special skills to complete this DIY dog harness vest. All you need is a sewing machine and high-quality woven webbing that You can find at any local craft supply store. Toys and treats may also entice your dog to wear this device as they get a pat on the head every time they do something good, but remember to reward them with praise, not treats. Picking the suitable material is critical, but there are other things you should consider as well. This step-by-step tutorial shows you how to make a DIY dog harness with your sewing machine.
Skill Level: Intermediate
DIY Custom Dog Harness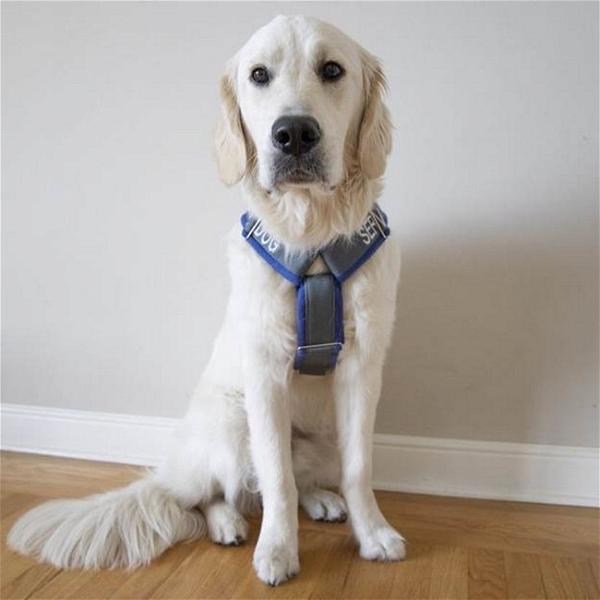 You will need some basic materials and tools to make a custom dog harness. The design of the DIY dog harness can be whichever you desire! This design is simple yet classy looking. You can DIY one for your furry or someone else's furry friend as a gift. If you're looking for a comfortable and stylish dog harness that fits your pet perfectly, you've come to the right place. This DIY dog harness is made with soft, durable nylon webbing, which might be more comfortable than your leash, and it is washable - bonus! Just buy all the materials, follow my step-by-step instructions, then get out your sewing machine. This tutorial teaches you to make an adjustable dog harness that you could unclasp to have a collar or clasps your pooch.
Skill Level: Experienced
DIY Shark Fin Dog Harness
Have a dog that doesn't like to dress up for Halloween? This DIY Shark Fin Dog Harness will be your answer. This harness is made from the same material and held together like a garter belt and stockings. The shoulder straps are attached to the harness's back loop, allowing you to customize your dog's harness to create a fun costume piece. Here's a quick tutorial on customizing an existing dog harness with a shark fin. It only requires a few supplies, the most notable being binding tape. The project will only take about thirty minutes, and the unique design will make your dog stand out from all the others.
Skill Level: Beginners
DIY Dog Wedding Harnesses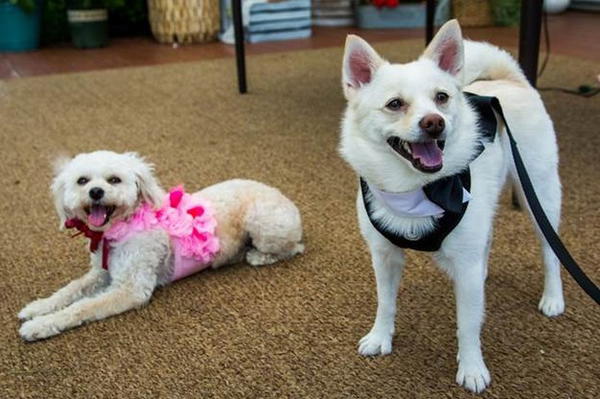 Do you need a wedding dog harness? Does your pup regularly attend weddings and parties? DIY dog wedding harnesses will make an excellent conversation piece at your wedding. They can be used as ring bearer harnesses or flower girl harnesses. Even if you don't plan to have your pet participate in your special day, these DIY dog wedding harnesses would be cute for them to wear for any occasion. With this DIY dog wedding harness, you can get your dog in on the action of your wedding day. If you're not ready to have your pup participate by walking with you down the aisle, it is an attractive and straightforward solution to have them be outfitted and hang out at the ceremony. These are completely customizable to include anything you want – unique colors, names, or messages. You really can't go wrong with this project!
Skill Level: Intermediate
DIY Dog Harness
This DIY dog harness will take your furry buddy by surprise. It's entirely leather and riveted together to be extra safe. It also comes with a bit of kit to attach to your dog! The best part is that you can choose your colors and patterns, so it looks like anything less than impressive. It is a dog harness that is not floppy but fits snugly. This leather dog harness uses leather, stitching, and rivets to accomplish this. The clips help hold the leather together with very little stress on the leather itself. Pins are pretty tough to do; so many steps to put them together, but you can do it.
Skill Level: Beginners
Making A Custom Leather Dog Harness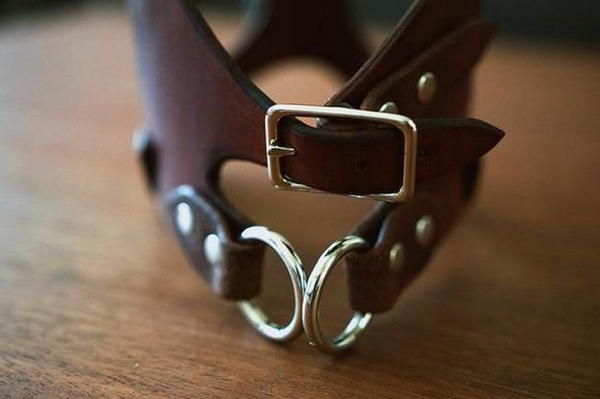 Everyone has a different dog, which means every dog needs a dog collar and leash customized to its individual needs. So you know how to make these fantastic, easy-to-customize harnesses using store-bought supplies and some stunning leather. This leather dog harness is built from a simple leather rectangle. It's a fairly basic design, but two fantastic upgrades make it more secure than most other dog harnesses. One of these upgrades is that this harness has adjustable girth straps. The other is that it has a separate strap between the front legs to control the front legs better. These simple updates make this already sturdy, customizable dog harness even more robust and better looking.
Skill Level: Intermediate
DIY Flashing LED Dog Harness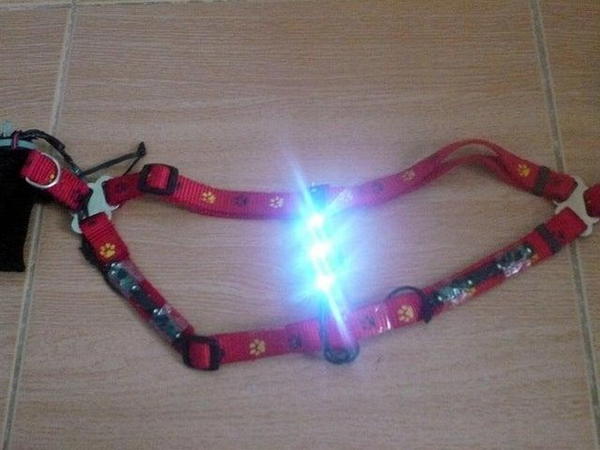 If you are out walking your dog at night, this DIY flashing LED dog harness can be a great companion. The use of LEDs here isn't to give your pup some cool features. Instead, it is for you to ensure the safety of your dog. Because dogs cannot see as clearly as humans, it might be difficult for them to follow your directions when you are out walking them in the dark. The flashing lights might make them more confident and help improve their safety. And If you do not get this but instead take your dog out late at night with no lights on, you're pretty mean and would deserve something terrible to happen to you.
Skill Level: Experienced
How To Make A Fabric Dog Harness
A fabric dog harness is ideal if your dog doesn't want to wear a leather one. This tutorial will show you how to make a fabric dog harness using any fabric of your choice. You can even use felt, ribbon, or the decorative thread your grandmother has collected throughout her life. This beautiful harness made from any material of your choice will please the canine in your life while they're out on a stroll. It's also an easy and rewarding project for crafty soccer moms everywhere to whip out as a gift for friends' dogs. Strap this free sewing pattern together in a few hours, and you'll be enjoying the view from the other side.
Skill Level: Intermediate
DIY Fabric Dog Harness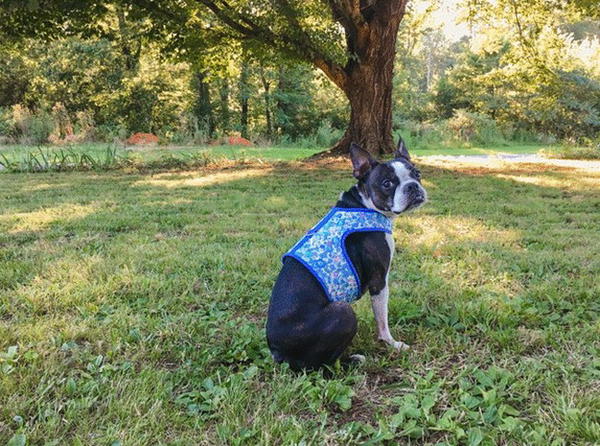 This article tells you how to make a dog harness out of a t-shirt. It is a rapid project, and if you follow the tutorial, it should take about 15-30 minutes to create. This dog harness can be made for those who have large dogs to ensure that they cannot break free. It prevents their neck from choking or strangling. The first benefit of using clothing is that it is usually made with heavy-duty material that is difficult for dogs to tear apart. This pattern is perfect if you want to use some fabric in your stash or have just brought a puppy into the family and need a quick project. It is also an ideal project for beginners.
Skill Level: Intermediate
How To Turn A Dog Leash Into A Harness
Dog lovers and pet owners all know how difficult it is to find a good harness that fits correctly on your dog. The dog often slips out of it, or the straps are uncomfortable. But here is an incredible hack that anyone can do quickly at home. It's a quick, easy solution that doesn't require any sewing. And it doesn't cost a lot either! Read on, and feel free to try it out! This video will teach you how to make your dog harness from a dog leash. Here is a DIY project that anyone can do and have step by step instructions, so even if you've never picked up a hammer or screwdriver before in your life, you won't be afraid to make one of these great DIY projects.
Skill Level: Beginners
DIY Denim Dog Harness
Denim harnesses are ideal for professional dog trainers and amateur pet owners who use clicker training with their dogs. You can always be sure that you will comfortably fit your dog with denim apparel for any weather. This type of harness has the added advantage that it does not rub or chafe your dog's skin and usually does not require readjustment as they grow. Check out all the materials you will need to make your dog that special harness. The tutorial includes a list of materials and an instructional video. You saw how easy it was to make the harness -- now your dog can show off his style at the next doggy event!
Skill Level: Intermediate
DIY Leather Dog Harness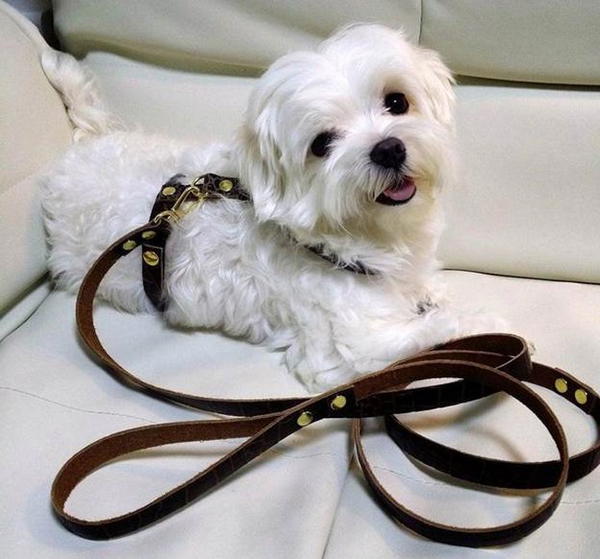 A soft and sturdy belt for small dogs is always a dream of dog owners. You can make your pet a harness from smooth leather with simple tools. This durable dog collar is made with 4 or 5 latigo straps and brass hardware. Using readily available tools, you can make this harness in less than 2 hours. Use high-quality leather to ensure durability, stitch carefully, and use rivets instead of staples, so that your dog will be able to enjoy this dog harness for years to come. A guide is provided to show how to measure your dog and cut out the saddle, so you can start making your very own pet accessory in no time!
Skill Level: Experienced
DIY Light-up Dog Harness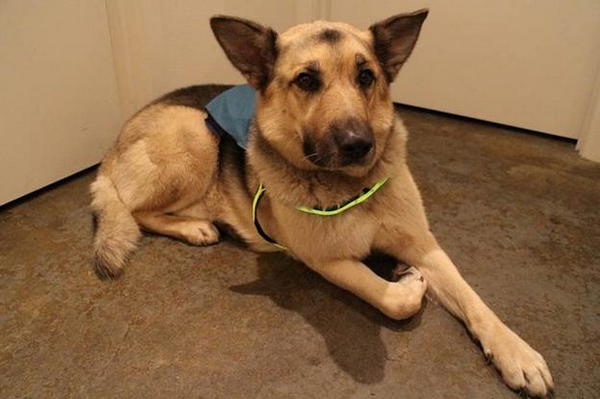 This light-up dog harness is beautiful, but it also serves a more practical purpose. It's easily adjustable and perfect for night walks. You'll be able to know where your dog is from a distance. The LED lights are bright and great for safety purposes. They draw very little power, so they do not hurt the dog's neck when wearing it under the fur. If you're tired of not knowing where your dog is at night, then try this DIY light-up dog harness. It's easy to make and allows you to see where they are from a distance. All you need is some LED lights and a few other items from the hardware store.
Skill Level: Intermediate
Little Dog Harness Tutorial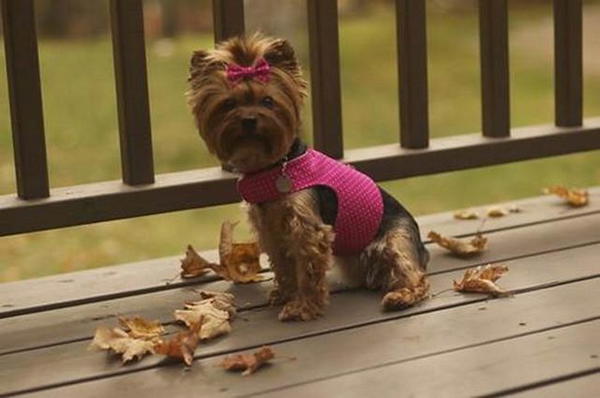 Little dogs have many sizes and shapes, and only a few measurements are needed when making a harness. So while you want to be safe and select the right size, don't be afraid to experiment with color and design. You can adapt any harness for your dog if you have some sewing experience or know someone who sews well. Follow these step-by-step instructions, and soon enough, you will have an adorable homemade puppy collar in your home. Use this tutorial for making dog harnesses for your small dog or as a starting point if you want to design your pattern.
Skill Level: Beginners
DIY Dog Harness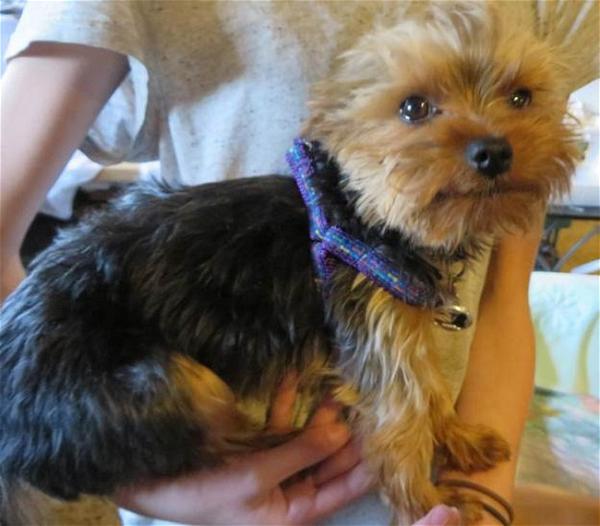 Make an easy DIY dog harness! If you make your dog's harness yourself, you can pick colors and patterns that align with your dog's personality. It is a gorgeous dog harness you can make for your small dog. It is perfect to wear in the winter or summer and works well as a small dog coat. Your pet will always look fashionable with a cute collar and matching leash! This DIY dog harness tutorial will show you how to make a basic, easy-to-use dog harness. This tutorial is made for smaller dogs, but you can use the same principles to create a custom-fitting dog harness for any dog. This dog harness is easy to put on and take off, working well in emergencies.
Skill Level: Experienced
DIY Dog Crochet Harness
This handmade crochet dog harness is super easy to make. You need some high-quality yarn and a few basic crocheting skills, and you can easily craft the perfect saddle for your pup. Using crochet, create this stylish dog harness that is functional and versatile. You can use this pattern to make a puppy-sized dog harness or a full-grown dog harness by adding additional rows. This video tutorial will show you how to crochet a dog harness. The pattern is easy to follow and free as well. Anyone can do this, beginner or advanced! If you like to make your dog harness, follow the instructions.
Skill Level: Experienced
See More DIY Projects For Animals:
DIY Snuffle Mat Ideas: Discover fun and creative DIY snuffle mat ideas to keep your pets engaged! Our simple guide helps you create the best enrichment toy for your furry friends.
DIY Cat House Ideas: Whether you want to build an indoor or outdoor cat house, this DIY series talks about some important tips for building a durable one.
DIY Bat House Plans: Create a haven for bats with our easy DIY bat house plans! Help conserve these beneficial creatures while adding an interesting touch to your yard.
Conclusion:
Are you looking for ways to harness your dog's natural pulling power instead of just letting him pull you down the street? Try out one of these 22 DIY dog harness projects! You'll be able to walk your dog calmly and give your arm a break from his pulling, no matter how energetic your best friend is! The dog's harness is lightweight and versatile – you can use it while walking, running, hiking, going on trips, and visiting training courses. Also, it is widely used in anti-dog pulling activities.