Not having a door guard installed on your exterior door is like not having a lock on your front door. It's a gaping hole that an intruder could abuse. Suppose you're worried about the aesthetics of a traditional metal bar or the security of a flimsy wooden one. In that case, do-it-yourself bodyguard-style options exist: they're cheaper to make and much easier to install. With any one of these 14 DIY door barricade ideas, you can provide extra protection for your home in case of an emergency or unwanted entry attempts.
Homemade DIY Door Barricade Hacks

Door barricades can be used for a variety of purposes. They are a great way to keep pets out of off-limits areas, such as an office or kitchen. They can also be used to block children from running into the street. These Door barricades can even be used to create secure rooms within your house, such as a "safe room" in the case of a home invasion or a temporary play space for kids while you finish cleaning up the central area of your home. Here's a list of 14 DIY door barricade ideas with step-by-step instructions on building them yourself:
Benefits Of Making DIY Door Barricade Ideas
Cost-effectiveness: Building a door barricade yourself can be significantly less expensive than purchasing a ready-made one.
Customization: With a DIY approach, you can design and build a door barricade to suit your specific needs and preferences.
Improved safety: A door barricade can add an extra layer of security to your home or workplace, especially during an emergency or break-in.
Increased privacy: A door barricade can also provide more privacy in areas where privacy is a concern.
Sense of accomplishment: Completing a DIY project can give you a sense of pride and accomplishment and control over your personal space and security.
Classroom Door Intruder Lock
Do you want to protect your classroom from intruders? Here is an easy and inexpensive solution! Make a DIY door barricade using wood and metal - get creative and make it look nice. You can even spray paint the wood pieces first to match the theme of your classroom! This video tutorial will teach you how to make a Classroom Door Intruder Lock (DIY) with simple common materials. This very effective device can be used as an external barricade door or window entryway in most casual situations.
Workshop Door Security Bar
A door barricade can protect against burglary, especially when you leave your home unattended. A hinged door sill bar makes it easy to secure a workshop or garage door simply by locking it in place. Here's how to make a DIY Door Barricade quickly, cheaply, and efficiently using metal sheets and essential tools that you can find at any hardware store or home depot. It also stops kids from locking themselves out of the house and preventing them from breaking in.
Shtf Home Security
A Door Barricade is an excellent way to add security and protection to your home. This door can help seal off an entrance to defend against raiders or keep you safely locked in during a power outage. Find out How To Make A Shtf Home Security Door Barricade that can be used quickly and by yourself. It is easy to make and very effective in preventing a door from being opened by intruders or criminals. You can also place this security door barricade when going out to prevent the door from being opened.
Homemade Sliding Door Lock
Sliding doors can be a dangerous part of your home, but they don't have to be. Don't worry about home intruders overrunning your doors anymore. This video will show you how to make your homemade sliding door lock. This is an easy DIY project that you can make with few materials and no tools required! You can use these easy steps to DIY your sliding door lock for only a few dollars and an afternoon of your time! With this simple DIY sliding door lock idea, anyone can create a barricade that will keep their family safe and secure.
Stop Alice - Door Barricade For Individuals With Reduced Mobility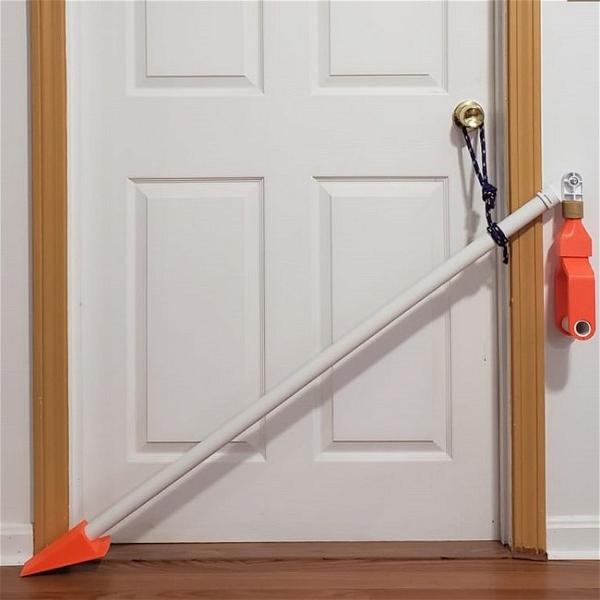 A Door Barricade is a device that allows you to restrict the door opening and keep it open only for a certain period. Having one at home can benefit people with reduced mobility, as it helps them go through doors or visit relatives or friends. It also enables you to control access to your property by allowing the door to be closed anytime you want it reopened. A DIY Door Barricade is easy and inexpensive, so you can get one anytime!
DIY Magnetic Lock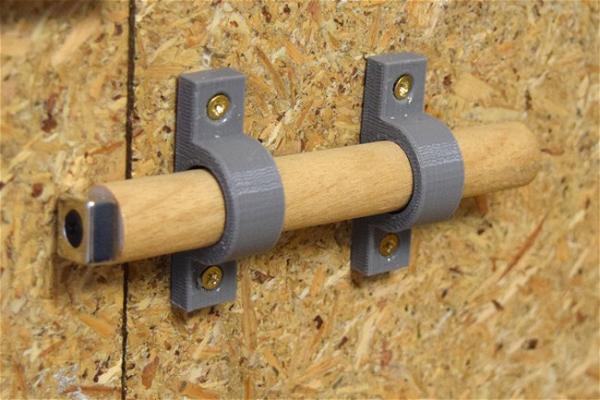 Are you worried about your front door? Are you unable to sleep at night or do other things because you fear someone might want to come in and hurt you? You can use this DIY magnetic lock, which you will find very useful. This magnetic lock can be saved inside the home, and when needed, it can be used easily by anyone. Making a magnetic lock is simple. Anybody with basic DIY skills can create one using common household materials and tools. At the same time, this ideal budget-friendly solution lets you save money without compromising security.
DIY Door Security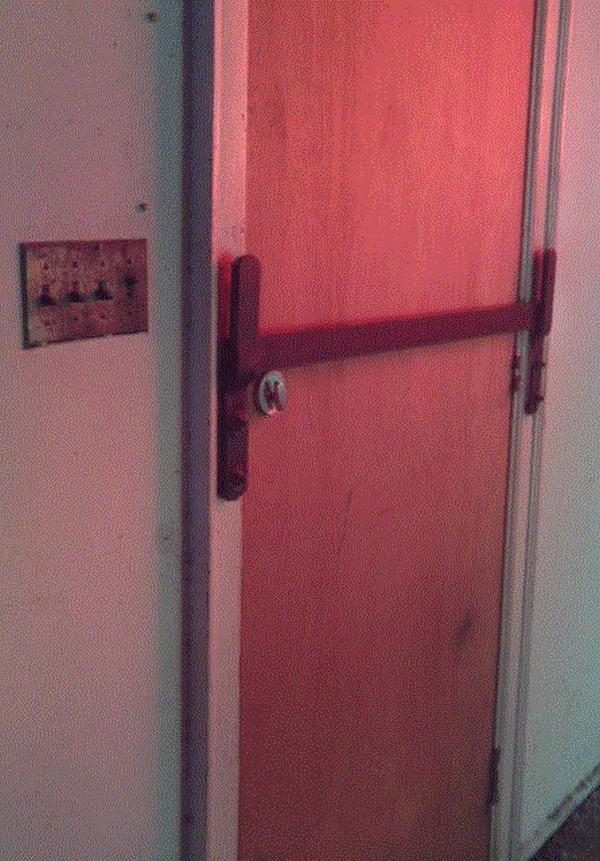 The door barricade is one of the most common security measures in offices and homes. It's a simple and effective way to secure entryways, rooms, or other spaces with a sturdy wooden bar. Whether you want to create a temporary or permanent barricade solution, adding one to your home can help make it more secure and add an exciting touch of décor. This article shows you how to make your DIY door barricade! All you need is a few simple supplies that you can get from your local hardware store.
DIY Fork Door Lock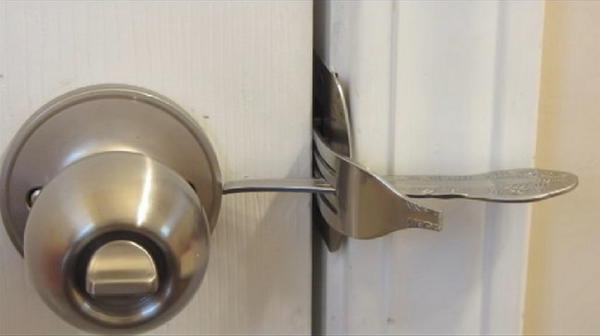 Door barricades are a great way to keep the door of your home safe, secure, and without allowing anyone to enter without your permission. If you want to keep intruders out of your doors and secure them, creating a DIY fork door lock is a great way to do so. In this tutorial, you will learn how to create a fork door lock using an old fork you probably have in your kitchen. The simple design for this DIY lock prevents someone from entering your home by locking the door knob but is easy to open by yourself.
How To Rekey A Lock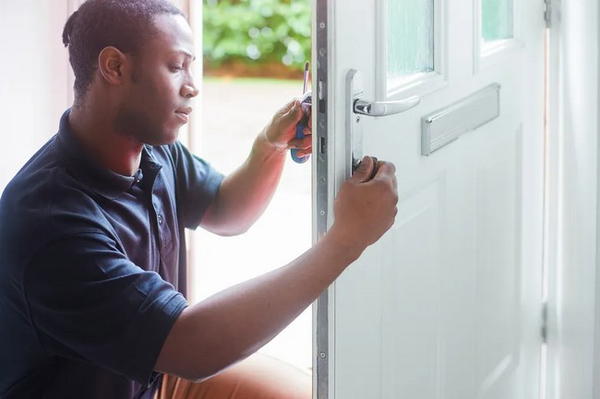 Whether you're the owner of a home or apartment, it's essential to ensure your locks are secure. If you have renters in your building and plan to install new locks, it's a good idea to rekey them in advanLearning how to rekey a lock yourself will save you money over the long run. If you have a few essential tools, you can quickly rekey a wave or change out your old deadbolt with a new one. Learn how to do this yourself, or have a professional do it.
How To Lock A Door Without A Lock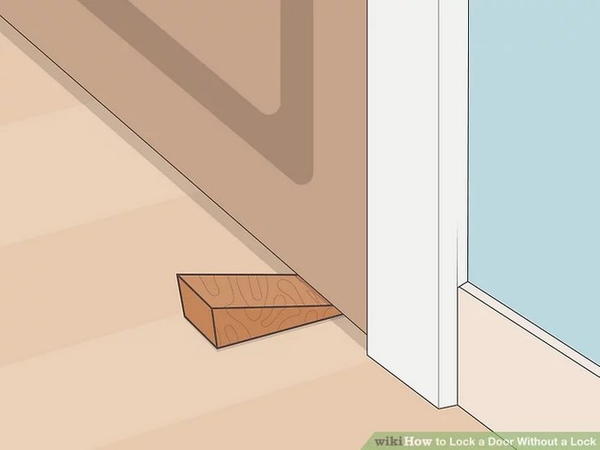 If you're on a budget and need to secure your home but don't want to spend a lot of money on things you may only use once or twice, this simple DIY idea can come in handy. It'll show you how to lock a door without buying a lock by using everyday household items like wooden pieces. Learn how to ensure your entryway is protected. In a natural disaster, you may be unable to lock your door. This is where this DIY barricade will help. Learn how to close a door without a lock by making it hard for anyone outside to open it.
Lock A Door Without A Lock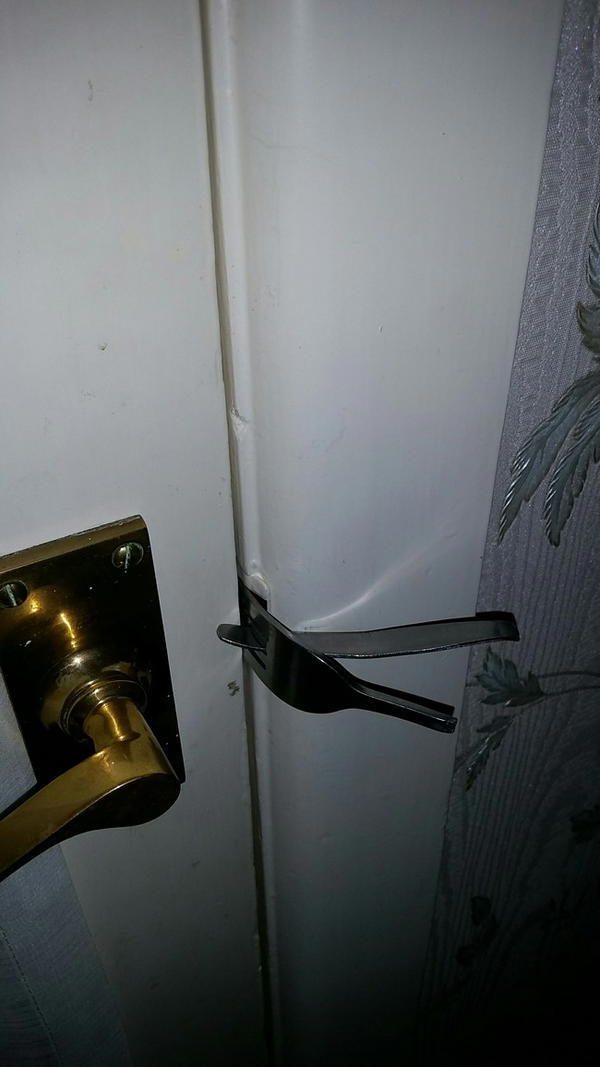 Have you ever been in an emergency and needed to lock a door but didn't have a key? This tutorial is about how to lock a door without a lock. You can create your door barricade with just one fork and a lot of elbow grease. Okay, so it doesn't look pretty, but it does its job. The barricade is simple to make from any scrap material and works great for locking doors in an emergency or even keeping kids out of your room!
Automatic Door Lock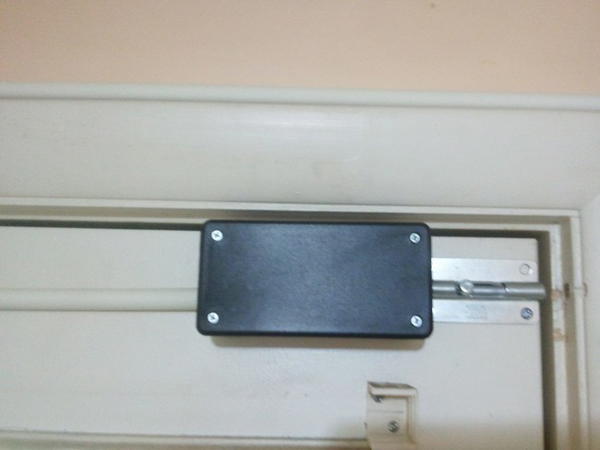 Arduino powers this door lock, using a servo to open or close the door. It is a straightforward project with only two wires used. This instructable shows you how to create an automatic locking mechanism for doors and cabinets using a servo. You can quickly complete this project in less than an hour with just basic knowledge of Arduino. This device can be used in your home but also in offices and other locations where it would be beneficial for the door to lock when it is shut automatically.
DIY Door Latch Covers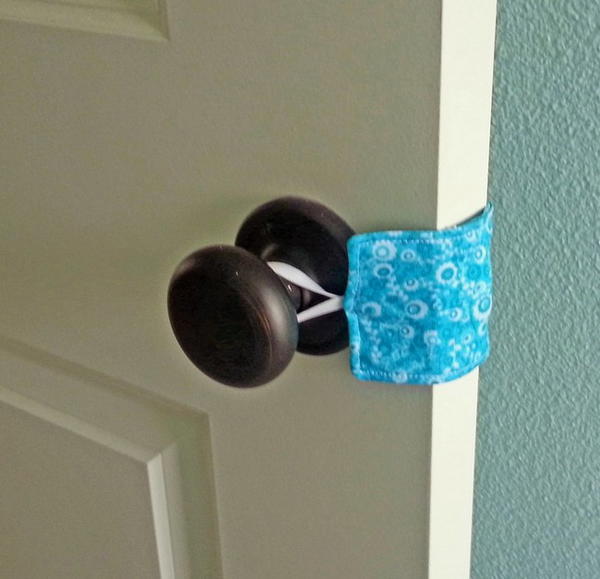 No more worries about your kids walking into the door and hurting themselves. The latch covers are made from printed cotton fabric and a thin layer of batting to help protect the wood. Elastic keeps the fabric snug on the doors, making it easy to drop off groceries with no trouble. Although these door latch covers seem like a big project, this project is pretty easy to do and can be completed in under an hour.
How To Make A Remote Controlled Door Lock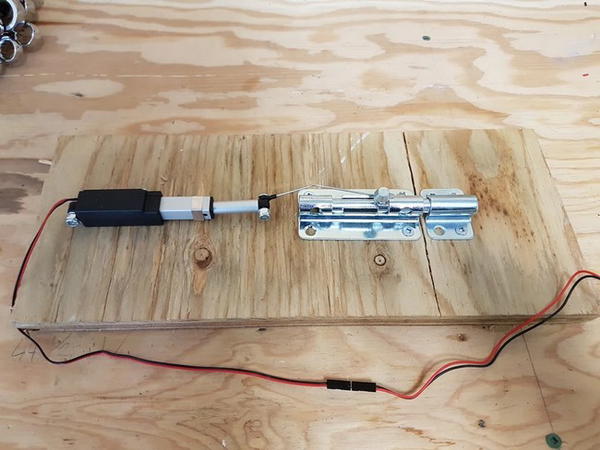 Want to keep your kids away from a drawer, cupboard, or door in their room? This article explains how you can make a reliable remote control door lock. This is a simple DIY Door Lock that anyone can easily create and install. The primary purpose of this lock is to keep doors closed or locked and to make it difficult for others (especially kids!) to open them. It can use in many different ways, such as on an exterior door or cupboard drawer, wherever you feel like locking something away but want to avoid a physical lock!
See Other Projects