Stools are great for reaching high surfaces and helping tired feet reach the ground, but they're only sometimes easy to find. If you're looking for a new stool to give your home a touch of DIY style, here are 15 DIY Step Stool Ideas to get you started—whether you're looking for something traditional or a little more offbeat. Step stools don't have to be boring; this fish-shaped one is proof.
Easy And Creative DIY Step Stool Ideas

Stools are great for kids to use when trying to help in the kitchen or older people who need a boost to reach things on high shelves. They're also helpful if you have someone who needs temporary assistance getting in or out of the tub. If you don't have a step stool, it can be hard to find one that's just right. You might not have the suitable materials to build your own—or you might not be able to build one that's sturdy enough for your needs. Here are 15 DIY step stool ideas from Instructables and from around the Internet.
Benefits Of DIY Step Stool Ideas
DIY step stool ideas are a great way to improve your home. They can be easily customized and are a cost-effective way to make your house more comfortable and accessible. Here are some of the benefits of DIY step stool ideas:
You can customize them to fit your needs
They're easy to make and don't require a lot of expensive tools or materials
Build A Flip-over 2×4 Bar Stool Step Ladder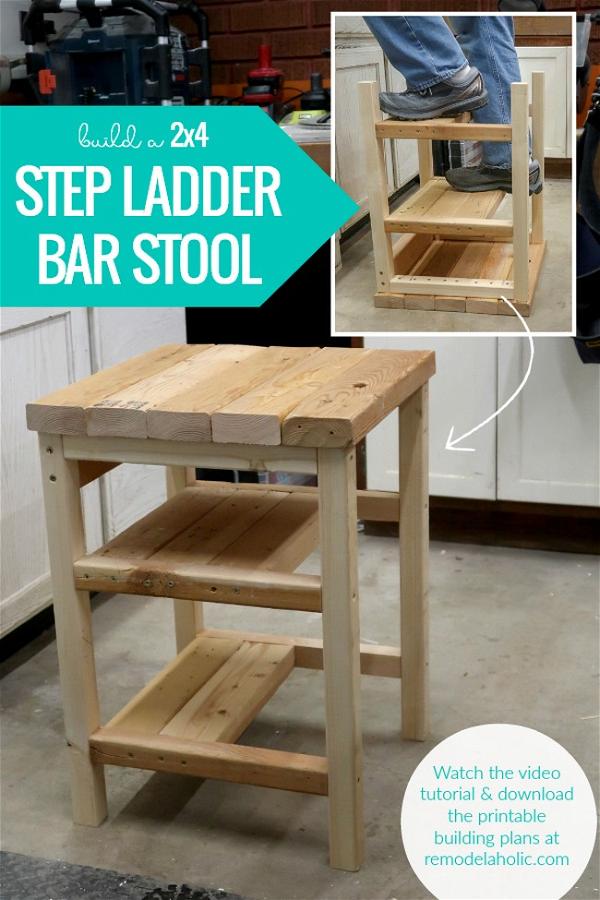 Learn how to build a standard flip-over 2×4 bar stool step ladder. This ladder is simple, easy and inexpensive. It can be built with essential tools in about 1 hour. This ladder was designed for you to do the work yourself so that it doesn't cost much money or require special skills. The step stool comes as a kit you connect using the included hardware — no experience necessary! It features two levels, with the top level having a flip-over step for even more versatility. Build it with a beveled edge or rounded bullnose, then customize the color and finish to suit your taste.
How To Build A Stable Oak Step Stool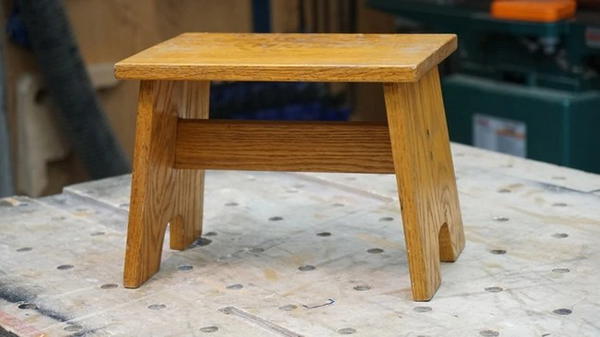 Building a step stool can be easy, but if you're careful, your step stool could stay intact on its first use. The secret to building a sturdy step stool is reinforcing every joint. Using wood glue or epoxy and reinforcing each piece of wood with screws will ensure that your step stool is sturdy and ready for years of use. This DIY Step Stool project gives you all the information you need to build this fun project in either oak or pine.
DIY Wooden Step Stool That Doubles As A Chair
This mini step stool will become your new go-to project if you love making DIY projects but need more space. It's a super-easy way to add storage and seating to any corner of your home, and it doubles as a portable chair. This is an easy, affordable DIY project for anyone who needs a step stool or a chair for their kids. You can use any pieces of wood you like or pick them up from the local hardware store. It offers the flexibility to make it your own by adding paint, stain and other design elements.
DIY Wooden Step Stool Using Scrap Wood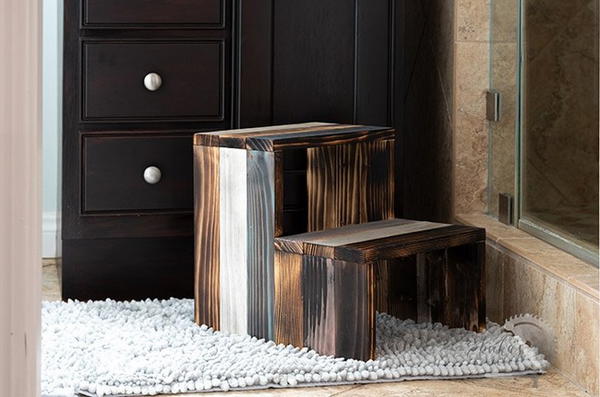 The DIY Wooden Step Stool makes an excellent addition to any workshop, garage or tool shed. This wooden step stool is easy to build, looks great and can be built by anyone with essential tools. Using scrap wood you already have around your shop or house is a project you will use daily. Make a DIY wooden step stool that is great for helping them reach the sink but can also help develop their motor skills.
DIY Child's Step Stool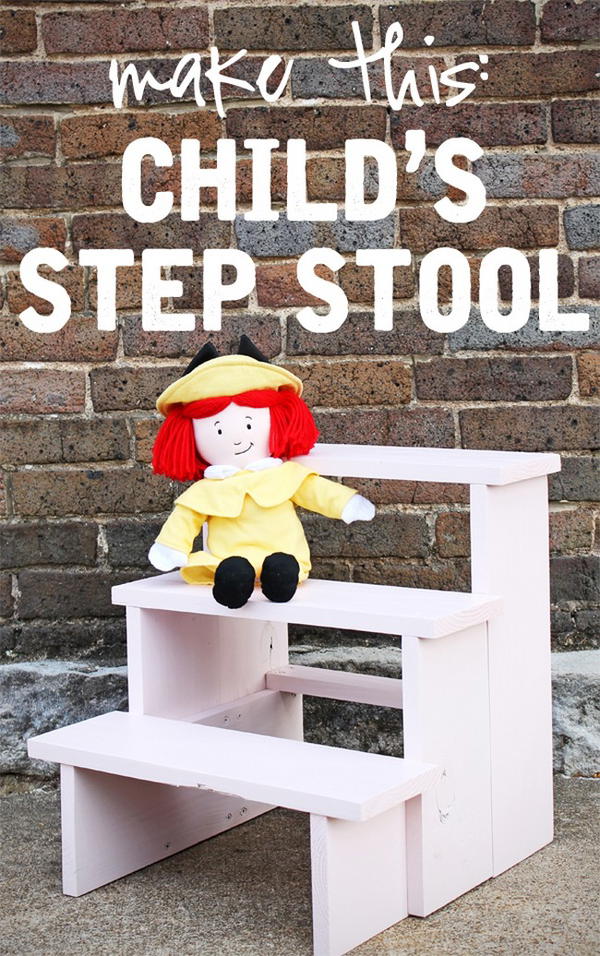 Give your kids their workstations with a DIY Child's Step Stool. This project can be completed in just a few hours and cost less than $35 — and you'll have the perfect spot for kids to get organized or finish their after-school homework. Put their chair at an ergonomic height for them to stand up straight, so they can grow into it! Keep your little ones close by with the easy-to-build step stool. Whether it be a child or a pet, they'll love having their step stool to get to high places or sit down. Making it together is a great way to spend time while giving them valuable skills!
Kid's Step Stool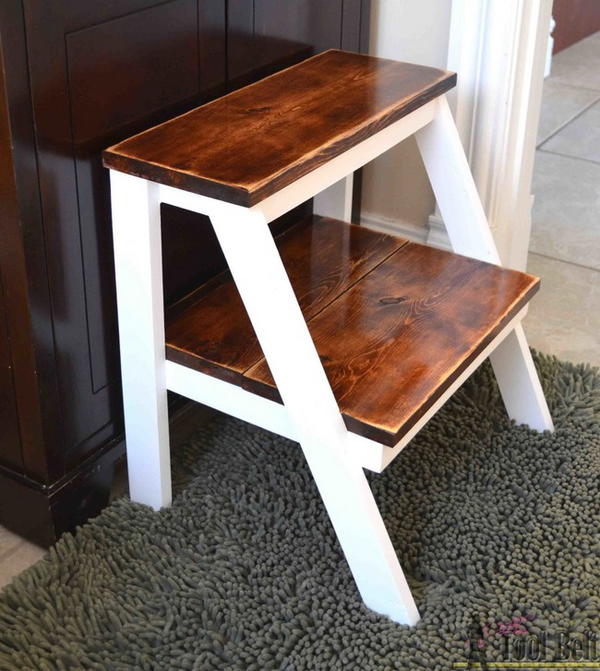 Kids love to help out in the kitchen, but they can be short. Make sure they get off the ground with this step stool. They will have fun creating something practical and functional all on their own. This super-simple DIY step stool is a great way to encourage creativity in any young child. The perfect project for a rainy day, this easy DIY also makes an excellent gift for a birthday or holiday.
You can also see: Easy DIY Wood Crate Projects
How To Make A DIY Step Stool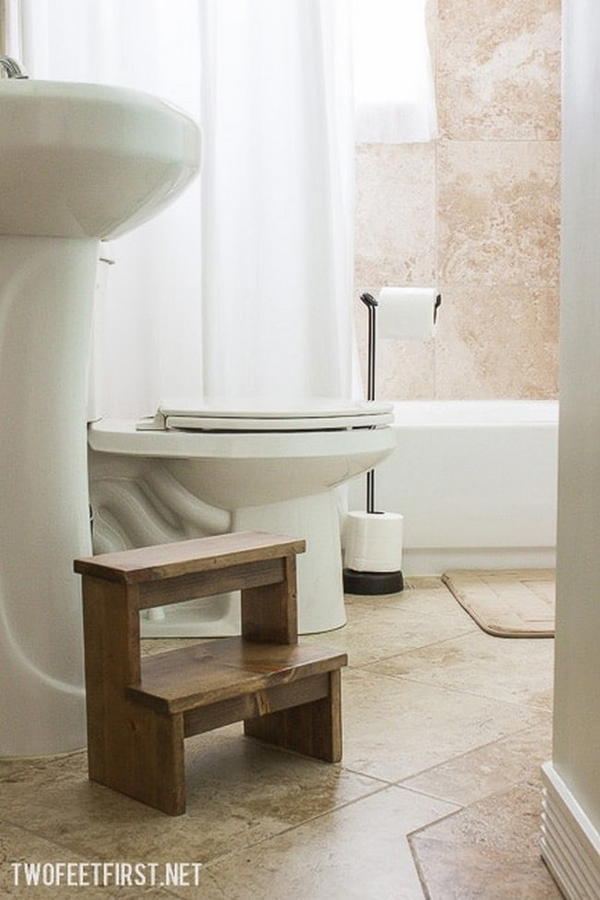 This DIY step stool is the perfect way to give yourself a boost in your kitchen, bathroom and bedroom projects. With this easy step stool, you'll never have to worry about having someone help you reach those hard-to-get places again. It's incredibly sturdy and can also be used as storage for things like towels or shoes. This is also an excellent project for beginners who want to learn how to use power tools.
DIY Wood Step Stool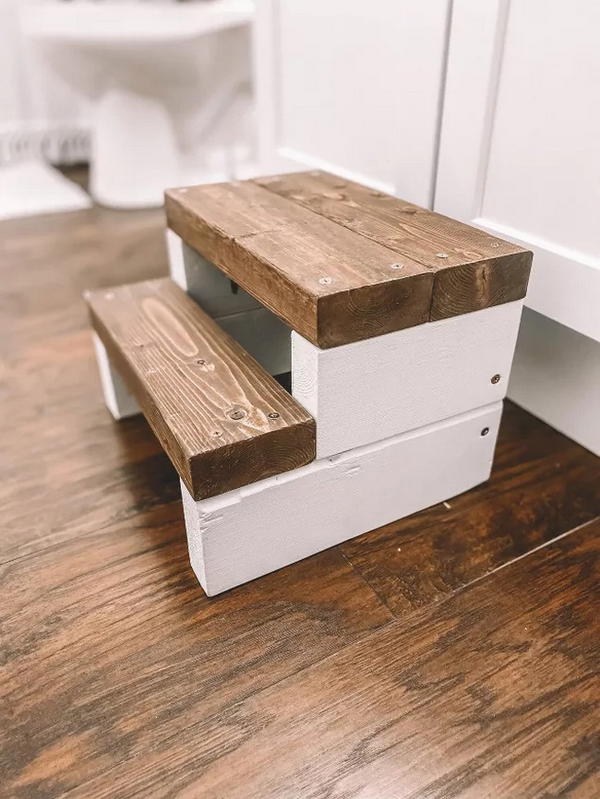 Look no further if you're looking for a unique step stool that can add flair to your home. This DIY Step Stool will allow you to customize while providing stability. Make this DIY wooden step stool to help you reach those hard-to-reach places around your home. This easy step stool is a great way to create a child-size step stool without buying expensive kits.
DIY Step Stool For Toddlers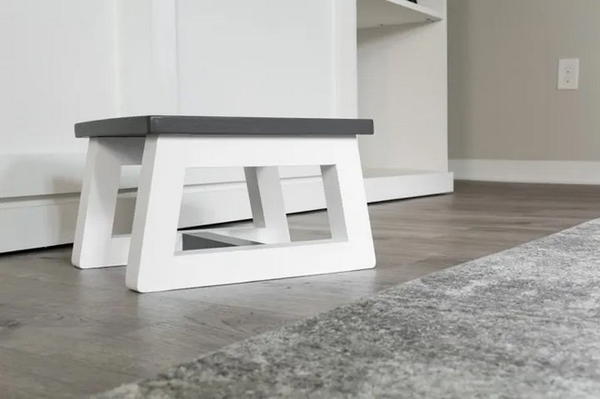 This DIY Step Stool for Toddlers is a fun and easy project you can put together in less than an hour. The step stool is also multifunctional because all ages can use it as a seat, footstool or desk step stool. It's great for kids who like to help in the kitchen but could be better at reaching the sink and countertops. The best part is that this DIY step stool is made from cedar wood; it even has a cedar scent!
How To Make A Simple Step Stool
A step stool is a practical way to help children reach the sink, toilet and bath. In this project, you'll learn how to make an inexpensive, easy-to-carry step stool for your children. The design is simple and quick to assemble, so it's perfect for kids who want to do more around the house. Build a sturdy, easy-to-assemble step stool with this simple DIY project. It's the perfect height to reach the sinks in your bathroom and kitchen, so you can wash your hands or brush your teeth without asking for help.
Kid's Step Stool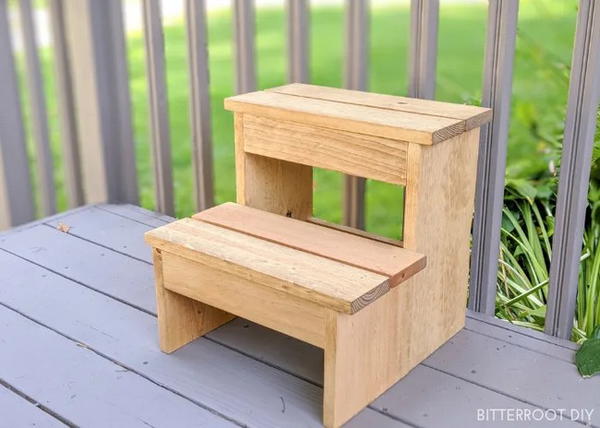 This super easy DIY step stool gives your kids the extra boost they need to reach the sink and toilet. Make the step stool just for the occasion, or make one to add to your kid's permanent bathroom essentials collection. Make a DIY kid's step stool perfect for helping little ones reach the fridge and other hard-to-reach places. It doesn't take much to put together, and this step stool is an excellent addition to your home. It can also be used as a small desk if you add casters or wheels.
DIY Folding Step Stool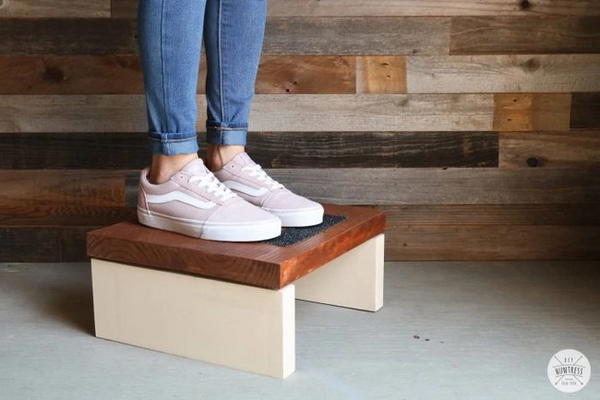 Need a step stool for around the house? How about one that folds up when not in use, so you can stash it away when not in use? With this free woodworking plan from our archive, you'll be able to build a folding step ladder with two locking pins for safety. This safe and sturdy step stool is perfect for helping children reach high places or get up to hard-to-reach areas like kitchen cabinets. The key to its sturdiness is in the design of the frame; its top leg creates an internal brace every time it's opened.
How To Build A Modern Step Stool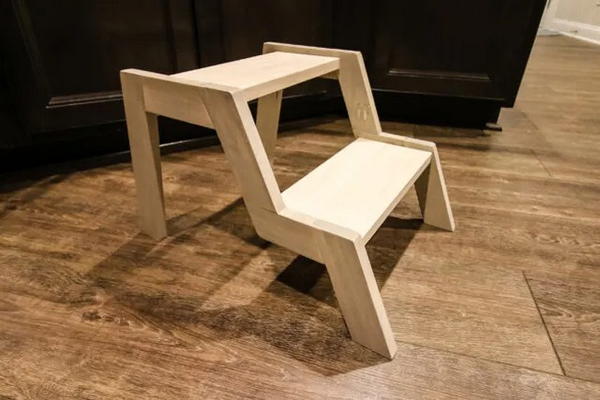 This is the tutorial for a modern and stylish step stool! It's super simple to make and uses just a few materials. Building a step stool is a fun and great way to improve your carpentry skills! You can use this tutorial to build any number or size of steps you like according to how high off the floor you need. This step stool is slimmer than many others, so it might fit in some tighter spaces if that is a concern for you.
Antique-Inspired DIY Step Stool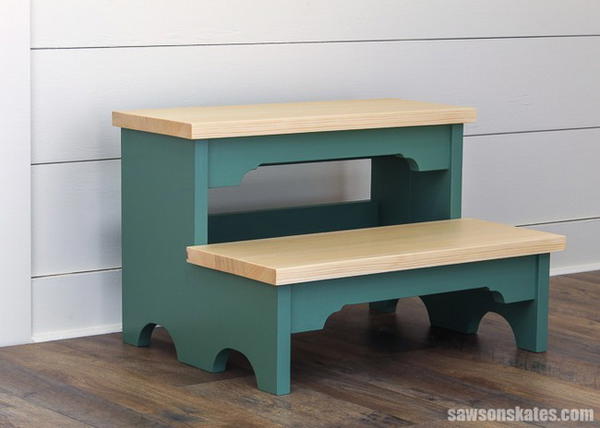 The antique-inspired DIY Step Stool adds style and functionality to your home, making it perfect for any room. The wood ladder steps are attached to a step stool base, then assembled with glue and finish nails or screws. The design is very gentle, with rounded corners and smooth edges on the bottom of the frame. You can paint or stain it whatever color you want or leave the original color as it is.
Simple Step Stool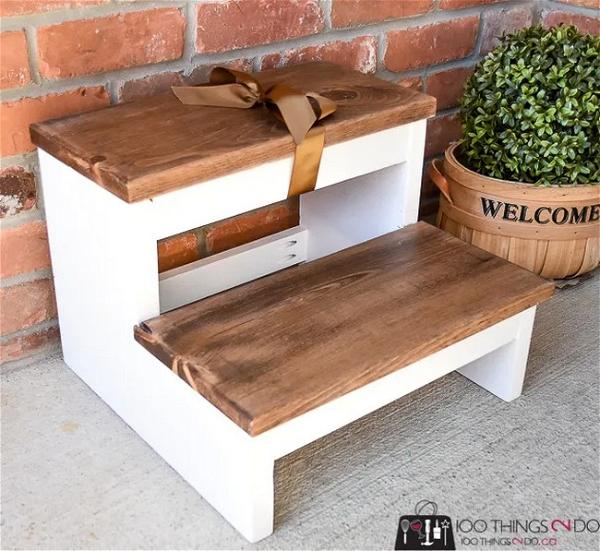 The simple step stool by Bontempi is an excellent addition to any home. The safety grab bar will give you extra confidence and security. The non-slip feet will make the stool stay firmly in place so it can be used safely and securely. This product has been made from MDF, a very hardy and durable material that is great for kitchen work surfaces. A handy storage compartment underneath the seat allows for storing notepads, pens etc., out of sight but easily accessible.
See Other Projects