Sliding doors are more practical because they provide a lot of usabilities. You can use them in separate rooms when you don't want to block off any space. You can also add it to your home if you want to make an illusion like a bigger house or open the room to a balcony. With the help of inspiration, you will be able to make it much easier by choosing the appropriate style and design. A sliding door is a fast and quiet way to move between rooms without opening the door. When you have an opportunity to add a new door to your home, it can be challenging to know where to begin. Here are DIY sliding door ideas that are great for adding a new door into any room of your house.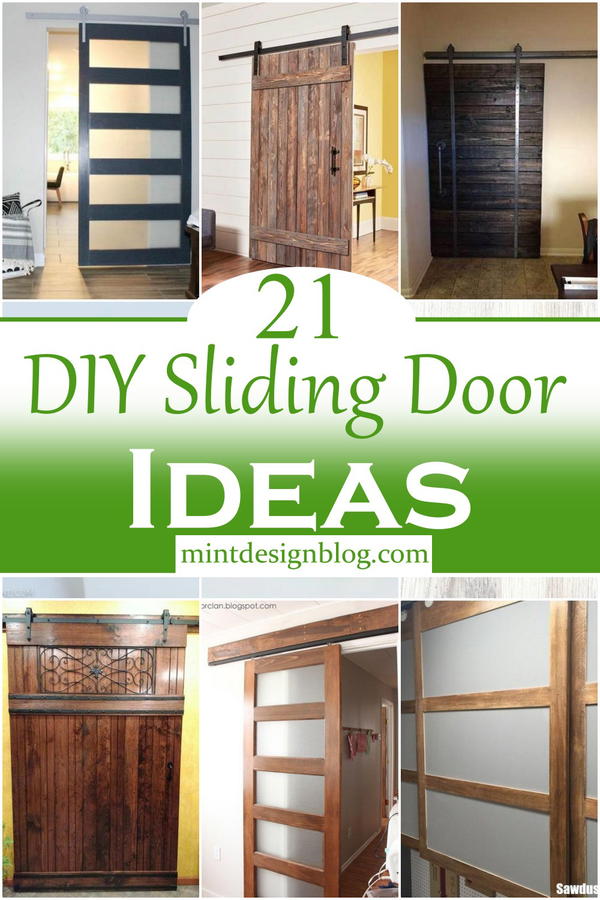 Forget the hassle of finding your keys or unlocking a stuck door when you return home. If you are considering a sliding glass door, there is an abundance of projects that you can create with these doors. Check out these 21 DIY sliding door ideas and find inspiration to create your sliding glass doors. We are sure these magnificent sliding doors; DIY ideas will inspire you to update your interior and surprise your guests. These sliding doors have been installed in different house rooms, such as guest rooms, dining rooms, bathrooms, and even the kitchen. You can learn some sliding door installation ideas from these projects with a low budget or make excellent materials by recycling an old door.
Here are 21 DIY Sliding Door Ideas to use sliding doors in your home; from open storage to hidden, sliding doors offer a sleek and modern solution for many rooms in the house.
Tools and Materials:
Sliding hardware kit
Saw
Sander
Drill/driver
Door handles
Plywood
Pegboard and paint
Hammer and nails
Wood stain and sealer
Screws and anchors
Brackets for shelves and drawer slides
How To Make A Sliding Door Under $40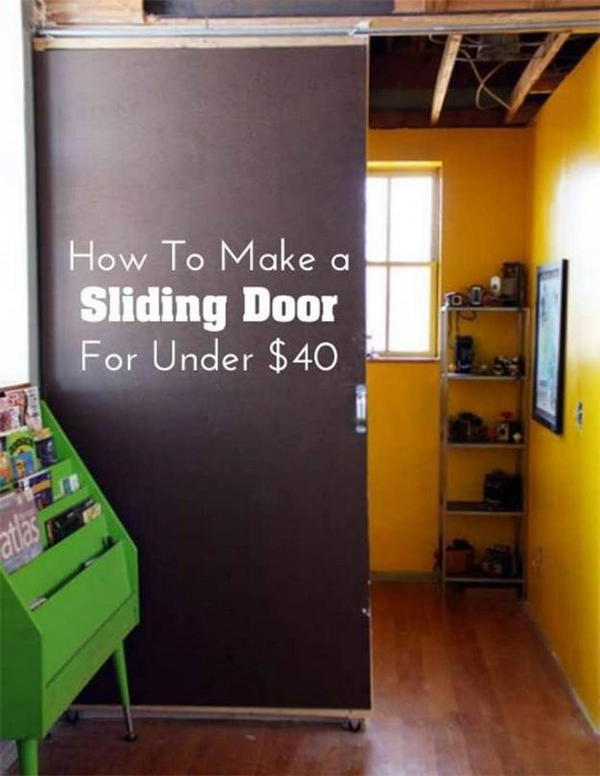 Have you ever wanted to make a secret door? It can be a part of your home that you hide while everyone else isn't looking. With this informative tutorial, you will be able to make a sliding door from the materials around your house. The very first thing you need to do is build a great frame. Then, cover it up with your favorite design - floral, geometric, or just a simple color scheme. Installing wheels makes the door easier to move around. This kind of door has more strength than the simple curtains or blinds. It's not difficult to maintain such a door.
Skill Level: Beginners
How To Build And Install A Sliding Door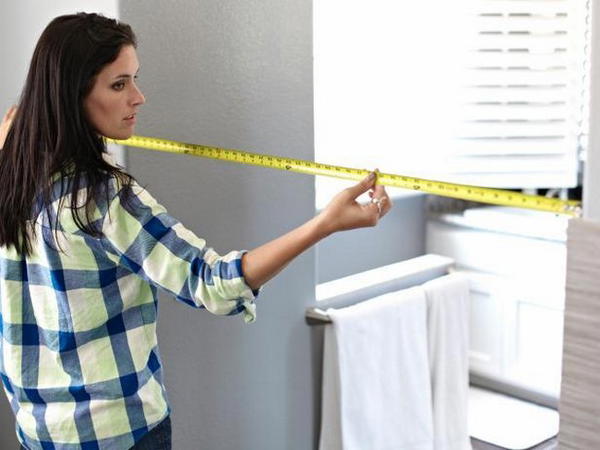 A barn door is one of the most stylish ways to serve as a divider between two rooms. Whether you're trying to create an office space in your home or want to separate a closet from the rest while keeping it organized, installing a barn door is a great idea! It's also surprisingly easy to do. Even if you are daring when building a new house, installing sliding doors is the one thing you better leave to a professional. There are many things to consider. Different pieces of wood need to be carefully measured and cut to get the right fit. There are also many frame styles out there, each with its function.
Skill Level: Experienced
DIY Modern Sliding Door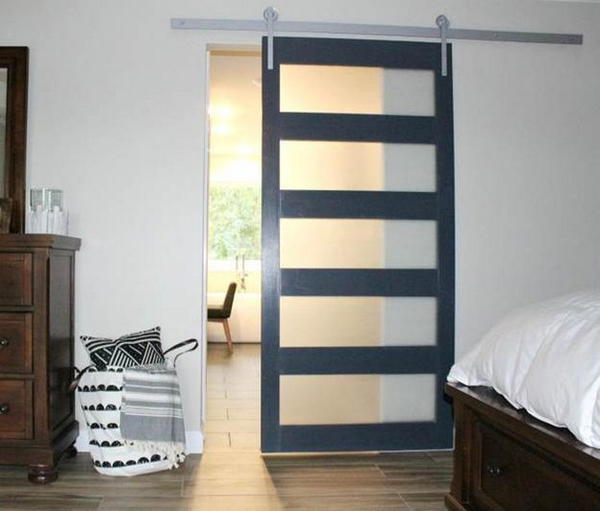 If you want a classic and simple design for your bedroom or hallway, you need to try this DIY sliding door project. It's simple enough for beginning woodworkers. The plans include step-by-step instructions and a cut list to build a traditional frame with frosted glass over the top. Finding the right door for your house may not be that easy, but you need one now. It means you can also expand your floor space in the end. You will have to prepare the glass panels, install the back panel and apply special hardware for the door. Create a beautiful and elegant look in your bedroom or bathroom with sliding glass doors. It is easy to maintain and relatively simple to assemble.
Skill Level: Intermediate
How To Build A Modern Sliding Door
Some people prefer to add sliding doors to their homes because they save space, look pretty, and are easy to install. You need a little money and materials for your sliding door project. The only problem is that you need to consider the space you have in your home. These doors range from simple to complex with the right tools and materials. A modern style of sliding door that is becoming more and more popular in homes around the world. Wooden slats made with a bit of space are perfect for keeping a view when needed and closed when not. In this tutorial, you quickly understand how to build a modern sliding door that is also decorative.
Skill Level: Beginners
DIY Sliding Barn Door
If you want a classier bathroom and a classy look, then make or have someone make you a sliding door to the bathroom. If you do not wish to pay for glass, too expensive, then have a wood door made by a local carpenter. This project is more conservative and would fit in any style of bathroom. As we all know, installing a sliding door will cost you dearly. So why not build your own? You can make it to fit your needs, have it in your desired color, and for the price of the materials and time it takes, you can save so much money and have a home project completed.
Skill Level: Experienced
DIY Simple Sliding Door With Shoji Paper
This simple DIY sliding door is perfect for a rustic setting. The frame is constructed with different sections. It is a good idea to apply glue to the pieces to retain the shape of each section. Once dry, you can fill the sections with shoji paper. This DIY sliding door with shoji paper is a project to revitalize and fully use the abandoned room. The DIY sliding door with shoji is made with flexible canvas, cloth strips, and wood dyes. This project is a creative method to add more elegance to your space. All the information you need is in this tutorial, and it is pretty simple to understand. You can add a nice vintage touch to your home by having this DIY sliding door as one of your craft projects.
Skill Level: Intermediate
How To Make A Sliding Barn Door
The secret to a successful sliding barn door is the pickets. The project planner can use plywood if they do not have access to pine. They would preferably have the tools around for this DIY for dramatic results. Making a sliding door is not a complex process. If you want a sliding door that opens and closes quickly, those plans can help you. You will save money by making a sliding barn door. There are many ways to make a sliding barn door without spending a lot of money. You do not need to buy expensive tools when building the sliding doors. You can still use regular tools that are easy to find in your garage. This project is also a perfect way to use scrap wood that may be leftover from other projects.
Skill Level: Intermediate
DIY Space Saving Sliding Door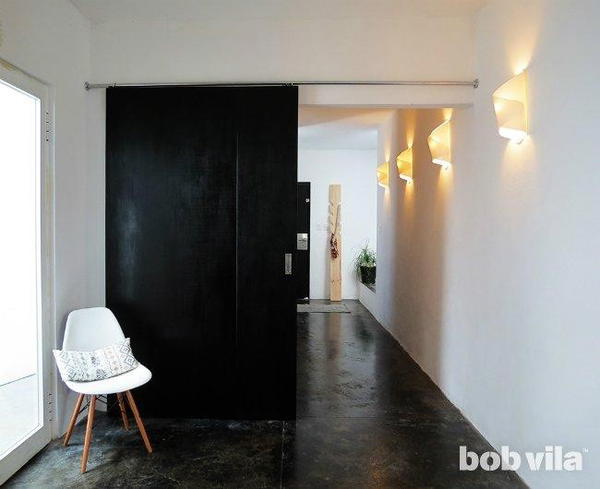 Any homeowner wants to manage property space because they don't want to waste a single square foot. With the DIY Space Saving Sliding Door, you can easily add a door frame to your house and use it to create more spaces for rooms. It's also an industrial look that gives you modern touch.DIY Space Saving Sliding Door is an easy way to manage your space. It is a DIY project, and you can use it for interior decorating. The sliding door has been recently famous in attractive designs with modern steampunk, industrial, and mid-century aesthetics.
Skill Level: Intermediate
DIY Sliding X Door
DIY Sliding X doors are beautiful, bold, and valuable additions to your home. They open up the room they're in a while, allowing you to keep them closed when you don't need them. By using one of the traditional sliding door designs, with the addition of a pull-out track to move the wooden slats individually, you can have any size pocket for a window you like without making it difficult to access. You'll have several options for locks, hanging methods, and colors to make it work perfectly with your home. Planning your sliding door will not be an issue anymore. Ready-made pieces are available in the market, but they might not suit your taste. Still, no worries because a cool DIY sliding door can make you enjoy the creativity of your mind. Of course, this system is cheap and easy to do.
Skill Level: Beginners
How To Build A Sliding Barn Door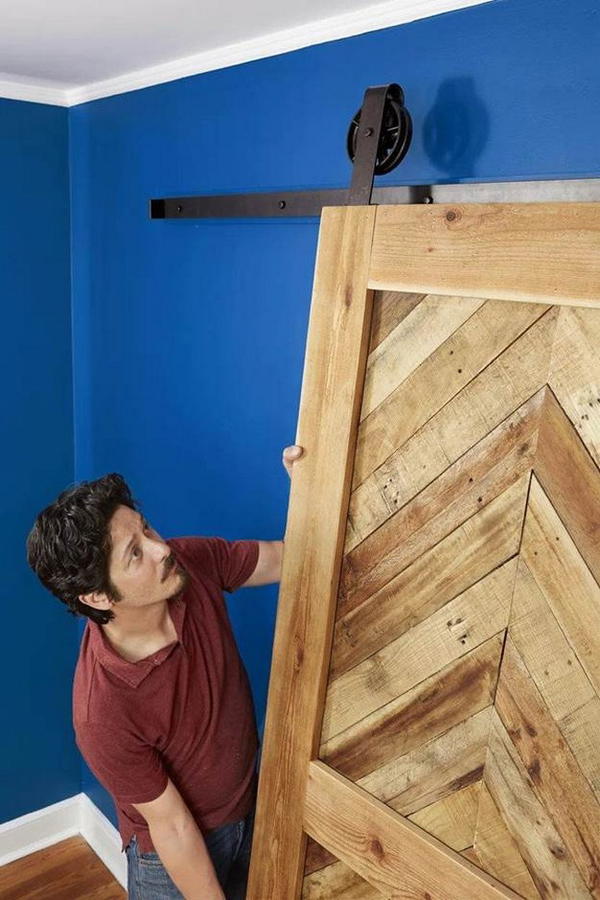 Suppose you need a little extra storage space. Some people decide to build sliding barn doors for their closets and bedrooms. Today, you will make one yourself with this tutorial and get more organized with extra space. It helps you to make your barn door without much hassle. The explanation will outline all the critical steps when building a sliding barn door. Your skill level does not matter. Anyone who has seen a do-it-yourself project can accomplish this DIY project. Building a rolling barn door is a fun do-it-yourself project. Once you have the tools, equipment, and materials on hand, you can be building in no time.
Skill Level: Intermediate
DIY Sliding Barnwood Door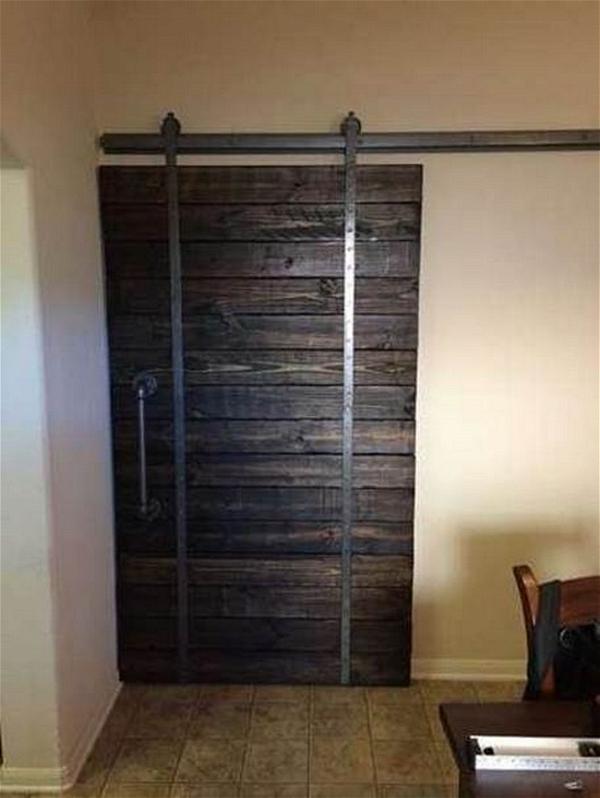 This door will get everyone's attention! It is gorgeous, sturdy, and functional. The top board of the sliding barn door has molding attached to the track. Black brackets hold one end of the track in place at the top, which is a great detail to give this project some extra character. you can make a DIY Barnwood sliding door for your home. It is a great way to give a new look to an ordinary door and save you money. The trick in making this door is to cut out the woodwork and sand them smoothly to get a smooth sliding function. You can also paint the hardware, adding a nice finishing touch. Also, mount the bar handle on a thin woodblock and blacken it for an artistic look. In addition, place the wall oven with wooden legs for an eye-catching rustic design.
Skill Level: Beginners
DIY Sliding Door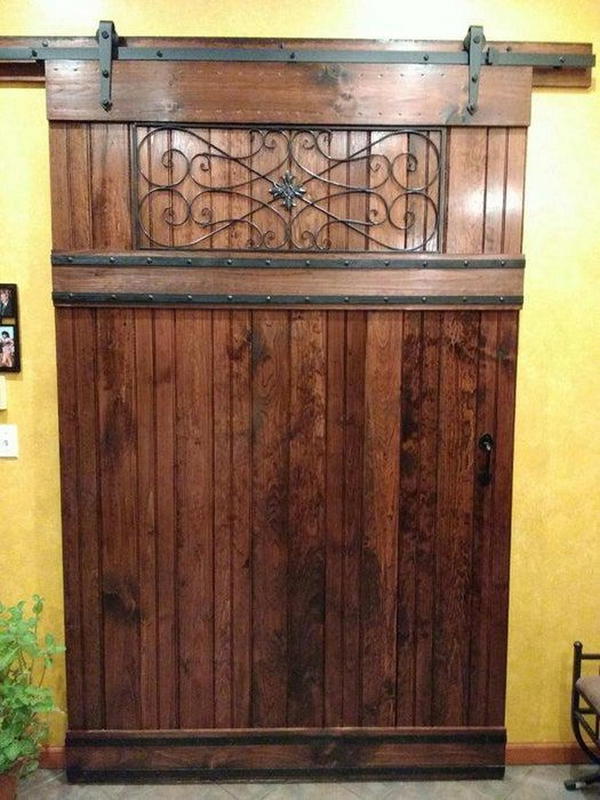 This DIY Classic style sliding door is easy to install and very practical. Its design is based on the barn sliding door, but to which you can quickly fix some decorations. This item will let you bring a romantic feeling into your home or backyard. This door is of the classic style and beautiful in design. Just assemble this wood door according to the instructions to own an ideal sliding door for your home or yard in a short time. It features easy assembly and installation, durability, novel appearance, and simple maintenance. You will probably also want to make sure this sliding door works correctly, so before you hang it on the wall, check its action – whether it slides smoothly and all joints are working correctly.
Skill Level: Beginners
DIY Sliding Wardrobe
Making sliding doors that open and close is easy. Experts can easily do that by using supplies such as wood, tracks and hangers, pine for sheets, aluminum railings, and a door (more materials are available). According to experts, you can build a DIY sliding door if you know how to assemble the materials and know-how to assemble the door on the rails. This video from the beginning and learn how to make a DIY sliding wardrobe with your own hands! You will need pine wood pieces and pieces of glass for the door. The track is made of aluminum so that you can easily make it yourself. There is also a video to watch with all the details about making this.
Skill Level: Experienced
DIY Modern Sliding Barn Door
The DIY Modern Sliding Barn Door makes it easy to add security and privacy while also increasing light and ventilation in your home. This sliding door provides quick access from the kitchen to the dining room or the bedroom or closet to the bathroom. The design's sturdy frame is recycled steel and holds a barn door that slides open and closed on a set of support brackets. Transform your home with this DIY contemporary sliding barn door. This rustic hardware combines form and functionality and can be easily installed. It features a beautiful oak wooden frame, and the door is made of just two pieces of wood. Create a pair, or create a three-panel gallery wall with one!
Skill Level: Intermediate
DIY Sliding Door For Cabinet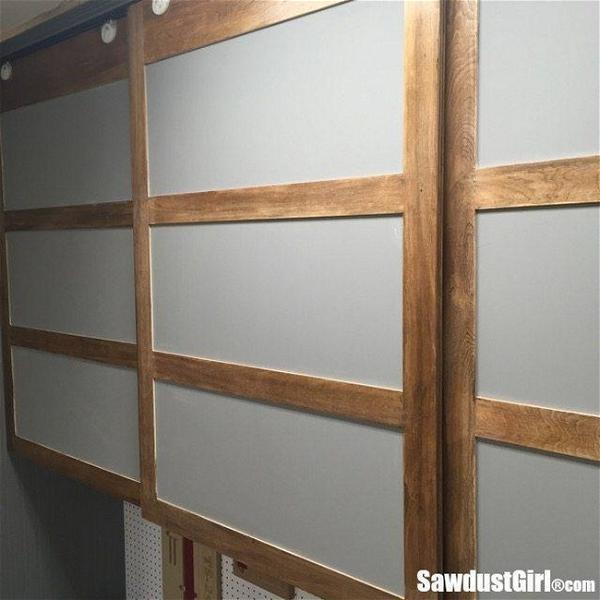 Do you have the inexplicable feeling to have a DIY sliding door For Cabinet? Everybody knows that a kitchen must need a special place to put the Cabinet. So you can need to know what kind of way to correct or hide the Cabinet and make it a fresher and more contemporary style. A door is the best choice. It closes when not needed but creates some opportunities for transparent style with hinges. Building your own Cabinet is a difficult job. However, it's not that complicated if you apply the instructions (DIY). You can use the DIY Sliding Door For Cabinet in any area like apartments, offices, and houses because it is straightforward to make. It's easy to make a DIY Sliding Door for Cabinet and a great item suitable for home and office. The material is relatively easy to buy, so a different style of the sliding door is possible. You need good creativity.
Skill Level: Experienced
DIY Rustic Sliding Door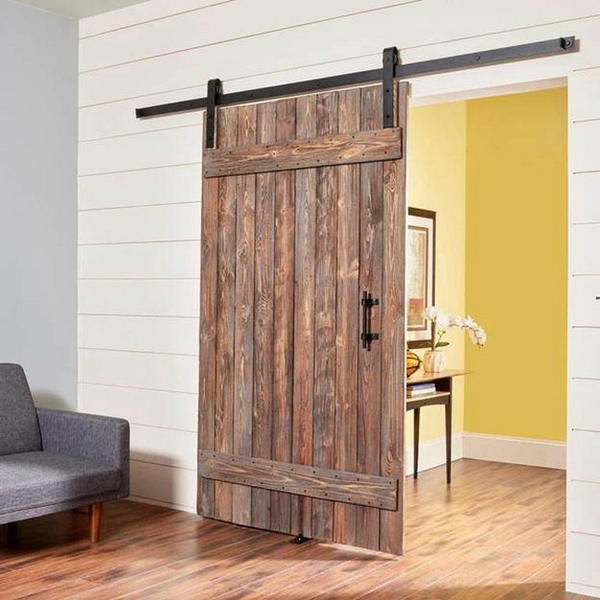 DIY Rustic Sliding Door that you can assemble out of pallet wood. This door is not just for home decor. It can also be used for privacy inside your room. The image appears to have double doors that slide open and close, forming a partition or a wall between the two rooms. This DIY rustic sliding door is perfect for a kitchen or room separating space. It is easy to build and certainly won't cost much. The best part is that it isn't hard to make. You can use wood to make the construction. There are only two significant steps to finishing your rustic sliding door: the first is building the frame, second is cutting the wood into panels.
Skill Level: Intermediate
How To Make And Install A Sliding Door
Barn doors are fun and easy to make. They are a stylish alternative to the typical plain wall. You can make this device in various ways, so let your imagination run free. Use your creativity! A barn door is easy to make and install. Barn door installation is a prevalent home improvement task among modern homeowners. It is also a project for experienced woodworkers as many steps are involved. The good news is that you can find many complete plans and guides on the Internet nowadays. Consider your measurements, materials, and tools when planning your barn door projects.
Skill Level: Beginners
How To Build And Install A Sliding Door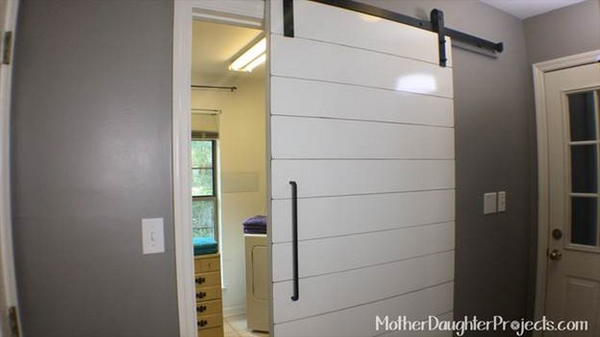 Suppose you want a new sliding door that easily opens in and out. It's especially great if you have little room on either side of the door. In this tutorial, you'll learn how to build a sliding patio door. Before you start to build a sliding door, first, you need to design the size of your door. It would be great to have a header board located under the roof; this board acts as the track. You can buy a ready-made header board or make it by yourself. Attach the gable boards to cover the sides of the header board, and it can improve the look of your door.
Skill Level: Intermediate
DIY Sliding Door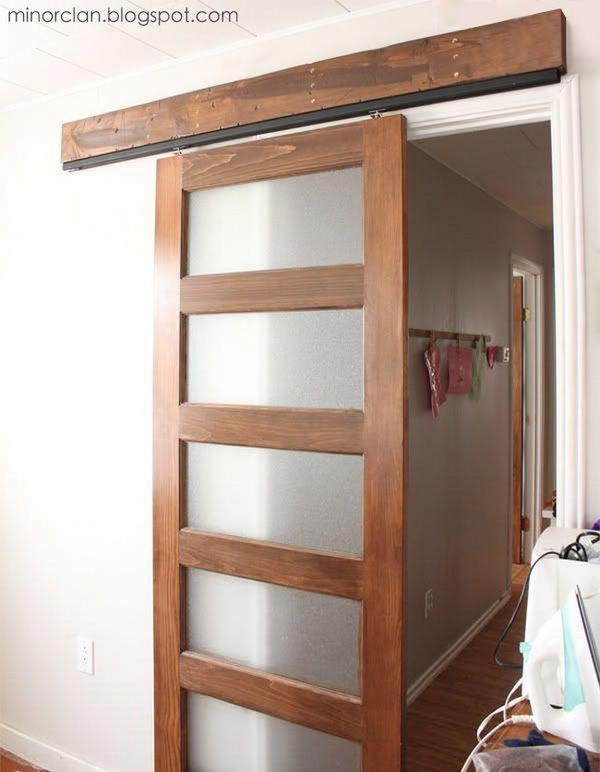 DIY sliding doors are the best option for a room divider, especially if you don't have a lot of space or remodelling requirements. If you have a set of two or three mirrored closet doors that are not being used, installing one as a wedge between two rooms in need of division would be great. Spice up your home with sliding glass closet doors. A DIY sliding glass door can be a good fit if you have a walk-in closet, as it doesn't take up much space. The mirrored glass will make the closet look larger. This guide provides step-by-step instructions on installing one and information regarding the materials to buy.
Skill Level: Experienced
DIY Sliding Closet Door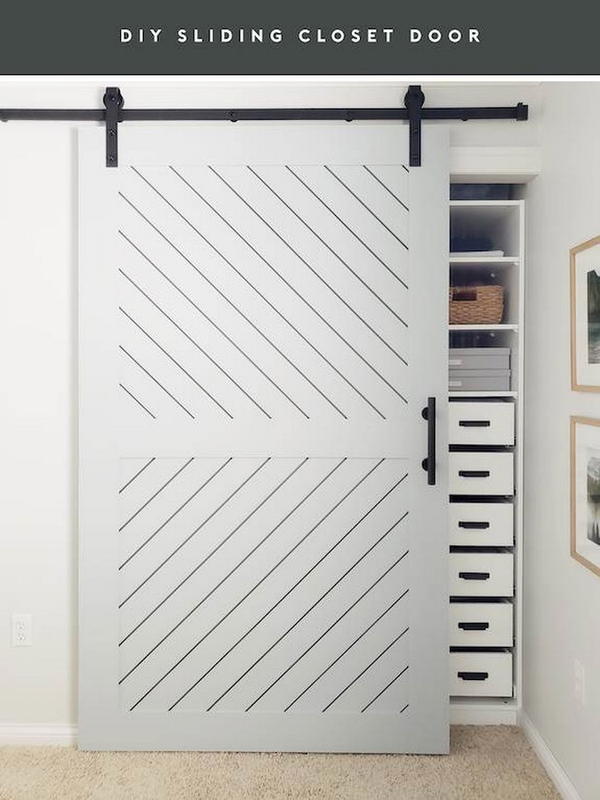 This DIY Sliding Closet Door is a trim-out design. The best thing about it is that you are projected to have a usable sliding door with a unique look. With all the price and quality at satisfactory levels, you can merely go for this one as there is nothing to lose. Sliding closet doors are fun to make at home. They are not very hard, but they take time and some carpentry skills. You will need to know how to use a drill, saw, and some measuring tools. This design involves putting in the rail and attaching the board to the MDF. Next, you'll need to get a handle for the door and finish up with sanding, polishing, and priming, so you have a lovely wooden closet door that is ready to go in your home.
Skill Level: Intermediate
How To Build A Sliding Door In 30 Minutes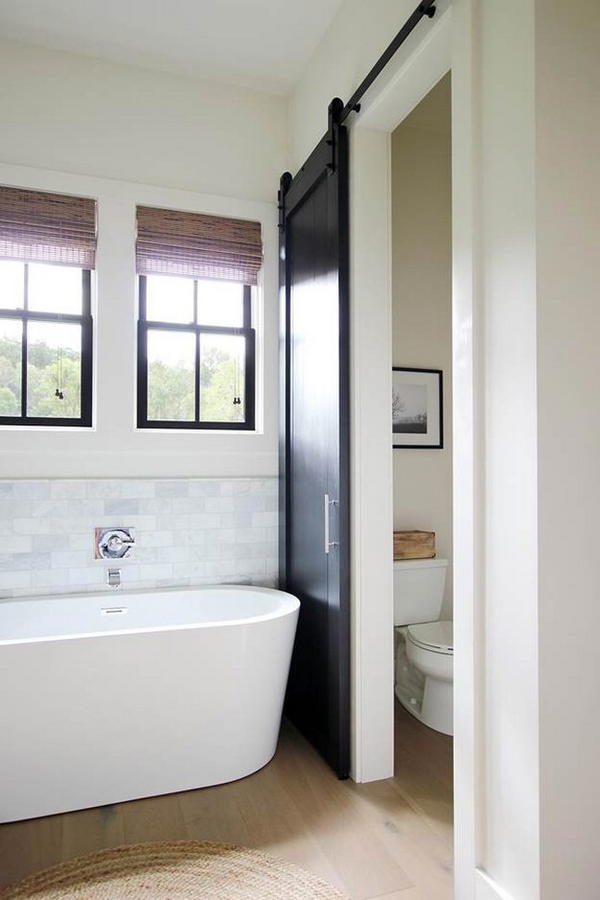 This sliding door is made from high-quality commercial-grade PVC and steel tubing. It is wide enough to give you an excellent half-door effect. The measurements include the series of holes, the number of cuts, and the length of the panel. This step-by-step illustrated guide will teach you how to build a sliding door in 30 minutes. So get ready and get yourself one lovely, metallic sliding closet door. It has all the essential measurements that you need. Get the center distances for doors, nails, and color schemes. This tutorial will teach you to build a sliding closet door quickly.
Skill Level: Experienced
Conclusion:
Add some sliding glass doors when you want to brighten up a room or give it a different look. Adding sliding glass doors usually involves remodeling a space, but not all modifications are created equal. Whether you want to swap out old windows, create a screen porch or reduce your heating bill, there is an option to fit your needs. Here are 21 DIY Sliding Door Ideas for products that'll help you add new sliding doors to your space.
See Other Projects