One of the most important things in every DIYer's inventory is a workbench. This isn't just a place where you can do work, it's also important to help you organize and keep track of tools, hardware, and materials. Plus, if you need to use a vise, you absolutely need something to mount that too. Trying to figure out how to build a workbench is one of the first projects that people take on when they're getting started. The newness of woodworking means that many people don't have an established space for their workshop. It can be tough to create a dedicated space for your workspace if you don't have room in your garage or basement. That makes creating portable workbenches an ideal fit for many woodworkers. Here you can find a list of 11 DIY Folding Workbench Plans that you can see for your workshops.
DIY Folding Workbench Plans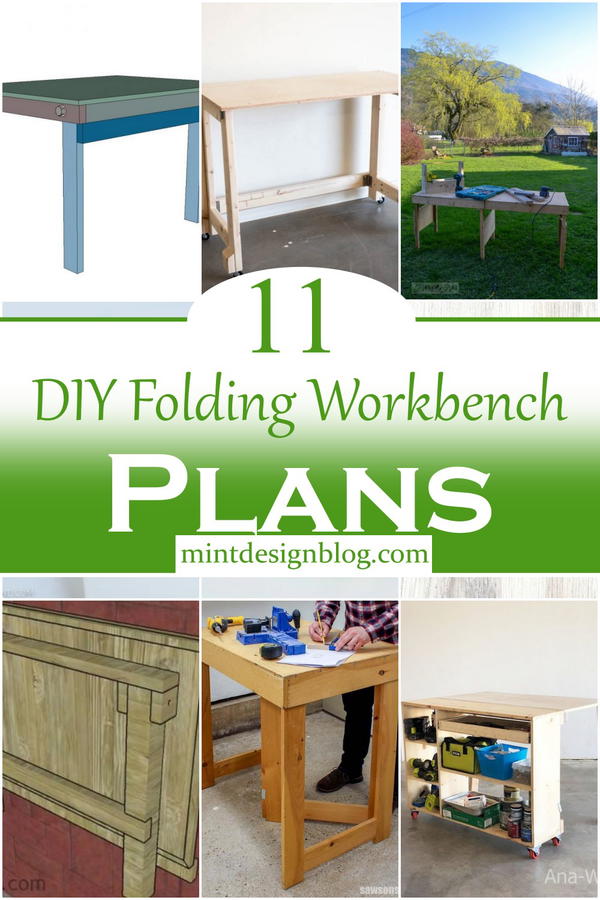 Once you get a taste of woodworking, it won't be long before you want to build more permanent tools. A portable workbench helps bridge that gap between starting out and becoming an experienced woodworker. A portable workbench helps with some of the more mundane aspects of assembling furniture or finishing projects. You don't have to devote an entire weekend building the workbench itself when it is so easy to make one yourself.
Here are 11 free DIY Folding Workbench Plans to give you inspiration and ideas that will surely make your friends wonder how you had so much time to do this project.
Folding workbench plan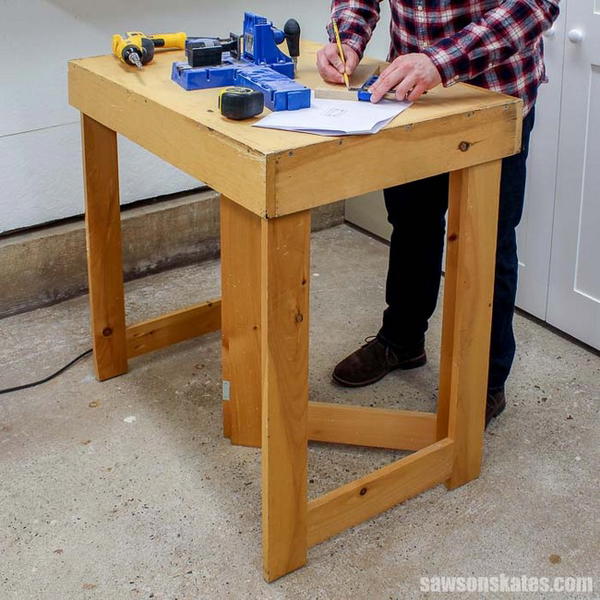 A folding workbench can be one of the most useful shop tools you own. If you're not using them, then you're not making good use of your workshop space and wasting it. But a cheap folding workbench? Even if you're just going with a cheap DIY design, then you ought to know that this is going to be a tool that will last you for a while. With this M-shaped model, we also like that it gets maximum stability from something light, too. This folding workbench plan can finally give you the workspace you need to get your projects done. You'll love just how sturdy it is when it's finished. No more packing a bulky table when you can use this instead!
How To Build A Folding Workbench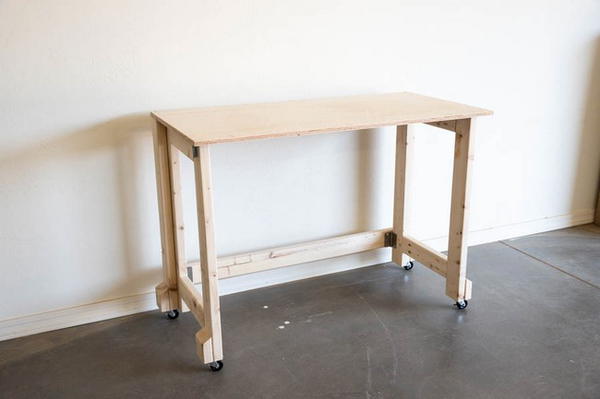 With a few ideas and basic tools, you can create this easy-to-follow workbench that folds flat for easy storage. This multi-purpose workbench is ideal for your home shop, garage, or basement. Plenty of space to work on projects, complete household tasks, or use it as an extra table when you have guests over. The project can be completed in a weekend and will add functionality, beauty, and organization to any space. Whether you want to build a useful Workbench for your own use, or you want a great-looking storage bench that only takes minutes to set up and is easy to store when not in use, this article will show you exactly how to create the perfect storage bench in your home.
Folding Workbench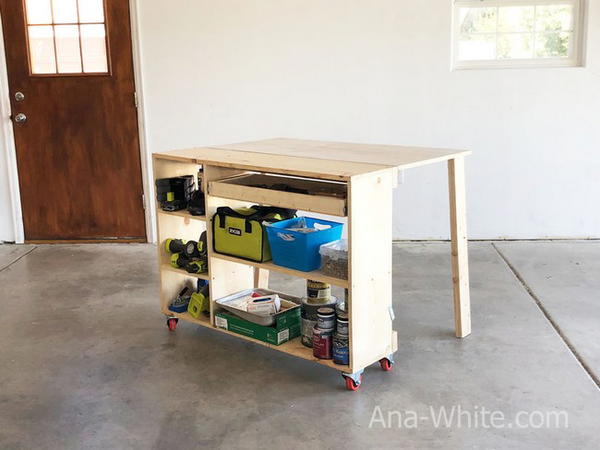 The Folding Workbench is like having your kitchen at your fingertips. It assembles quickly and sets up in seconds. Equipped with a sturdy work surface, adjustable shelves, and drawers, this workbench provides you the storage space needed for all of your tools and hardware. Use it anywhere around the house without taking up any floor space or cluttering your garage. The Folding Workbench is the ultimate partner for every DIY'er." The Workbench is a folding work table that has a work surface tilted at the perfect incline for easy standing. There's even a storage compartment below with compartments to keep your tools hidden, so they're out of sight when not in use. Whether you're cooking in the kitchen or building projects around the house, the Workbench has everything you need to get started.
Portable Folding Workbench Plan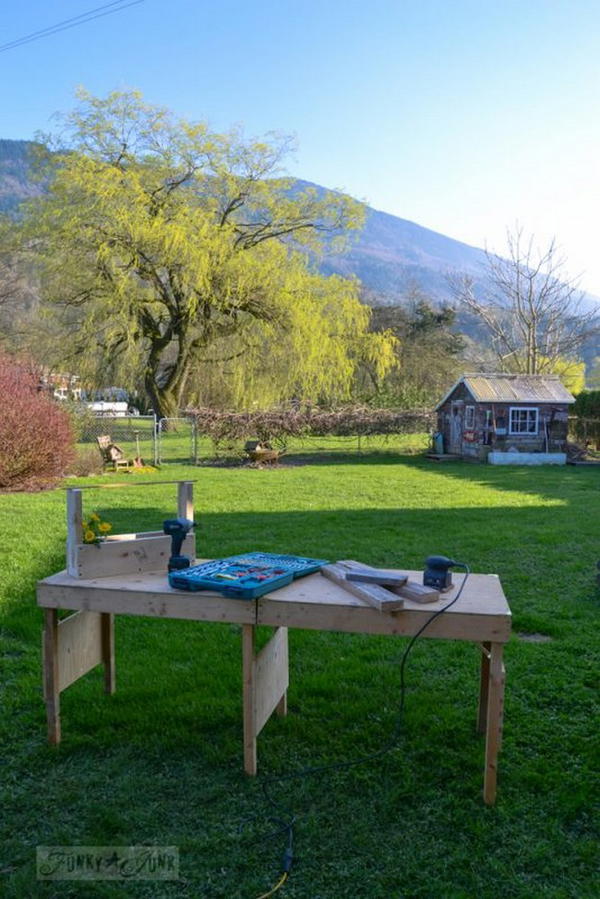 You need a sturdy, portable workbench capable of handling all of your projects. This design will get the job done and still allow you to collapse the unit for easy storage when not in use. One of the best uses for a folding workbench is to take it with you to where you need to do work. That's one reason we love this one. Hauling around a traditional workbench in the back of a truck can be heavy and unwieldy. This one is in pieces that you can collapse into a size that is perfect to move around a large yard, from project to project. With this workbench, you'll be able to move it just about anywhere, set it up, and get to work.
Wall Mounted Folding Workbench Plan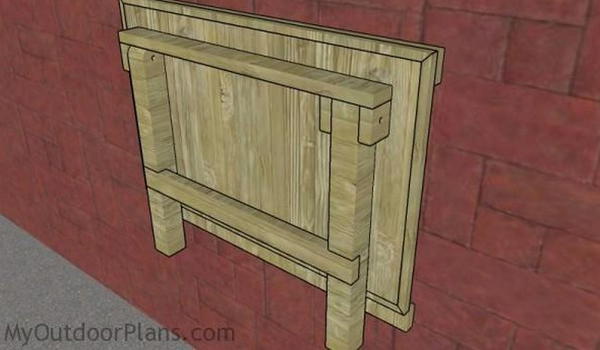 Whether you are working in a garage, a workshop, or just have added space for your woodworking projects, this wall-mounted folding workbench adds additional stability and functionality to your space. The plan for this project will create a wall-mounted folding workbench that is perfect for any workshop or garage. It takes up just a small amount of wall space and isn't big enough for a front-line workbench. It is just right for a secondary workbench, where you need to put something while the glue holding it together is drying or pieces/parts for another part of a project. The folding design saves space when not in use and the included instructions will help you build something of your own design.
Cheap Fold Down Workbench Plan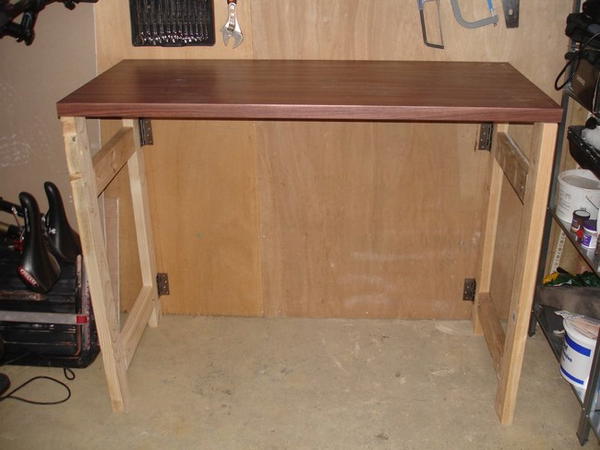 Economize space with this fold-down workbench. It's not the sturdiest workbench available, but it will fold down into a thin few inches protruding from the wall. That makes it perfect as a secondary workbench if you've got a bigger one for heavy jobs or a small hideaway workbench in workshops that don't require very heavy workloads. Put this folding workbench in your garage when you've got a lot of projects going on and don't need to use a lot of floor space, or when you need to get more out of your existing space. The whole unit will fold into just a few inches left protruding from the wall, and is then designed to be tilted towards the wall for a negligible effect on square footage.
Folding workbench plan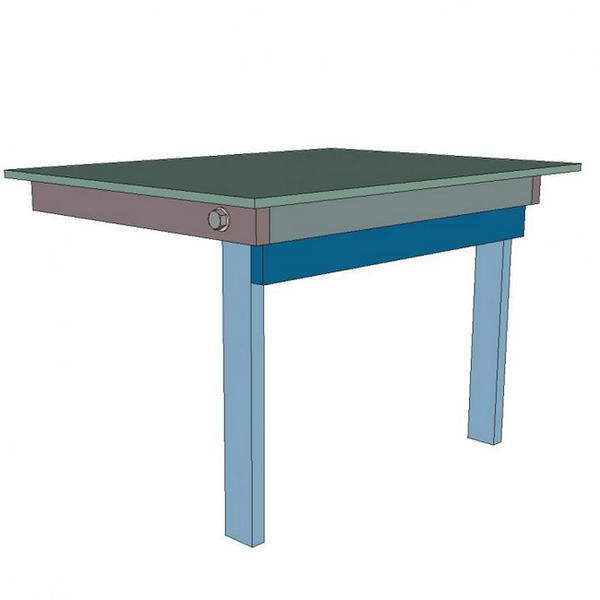 A folding workbench is a really simple design for a folding workbench. It's also among our most versatile designs. It doesn't just work as a workbench, but you can adapt the design to a home office as a collapsible table either for your laptop or an electronics charging station that you can put away when you take your phone or tablet with you. Don't expect to do really heavy jobs on it, but you can always buff this out a little by freelancing the design a little bit. It's not just useful, but it's also quite versatile. In fact, in addition to its intended purpose, which is as a workbench for your garage or for your driveway, you can use this folding workbench plan as a laptop computer or iPhone/iPad/iPod docking station if you feel like putting it in your home office instead.
Foldable Workshop Table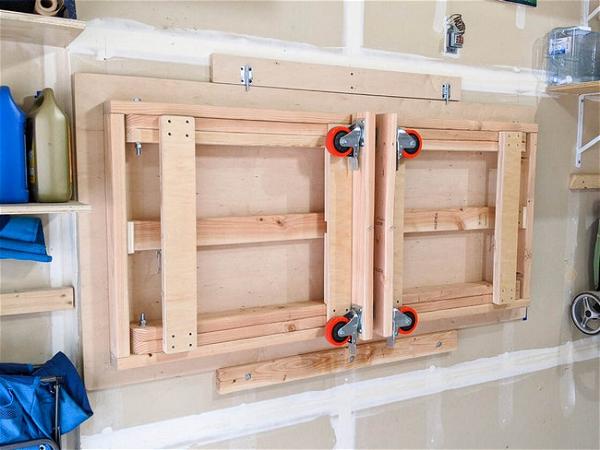 This Foldable Workshop Table is great for the space. This DIY garage workshop table is great for the space-saving handyman. The Foldable Workshop table is the perfect solution to maximize valuable garage space when you need it and fold it away flat against the wall when you don't. This DIY garage table is easy-to-assemble. The legs are adjustable to accommodate uneven floors, yet fold flat against the table's top while in storage mode. It has a foldable frame that locks flat against the wall, so you can use the space underneath your rafters again! Sturdy yet lightweight, it's perfect for projects around the house or garage - and can even double as a folding picnic table.
Drop-Down Workbench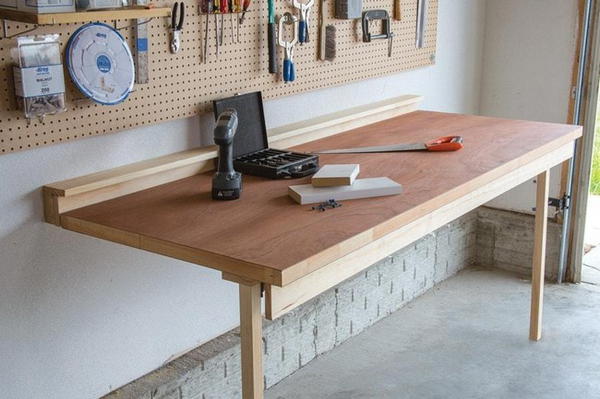 There's no substitute for a large, freestanding workbench in your shop, but if you're working with limited space, this clever bench is an ideal alternative. It folds up and out of the way when not in use, but folds down flat to double as a work surface when you need it. The bench is built with a durable laminated tabletop and the right-hand shelf is perfect to hold routers, jigsaws, and accessories. This Drop-Down Workbench offers a sturdy place to work with your power tools or woodworking equipment, and it folds down flat against the wall when not in use to save space. It's made from solid wood with an attractive butcher block top and maple inlays. With our workbench kit, you can build your own Bigger™ version of this classic shop essential.
Building A Folding Shop Workbench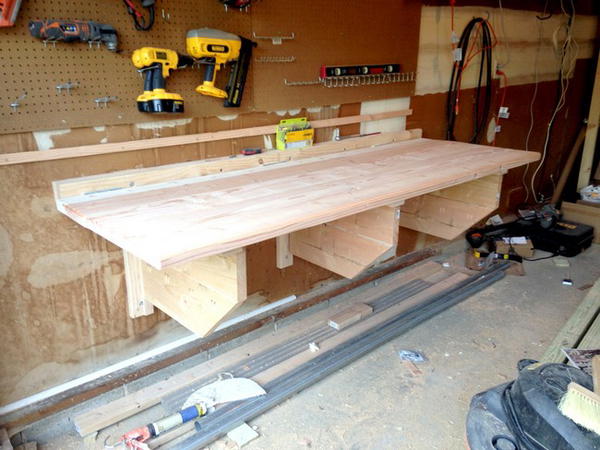 The need for a dedicated shop work surface is one of the biggest challenges an avid woodworker will face; especially if the space is limited. And it's not getting any easier: Popular magazines feature luxurious home shop spaces with extensive benches; storage for hand tools and supplies. Built this workbench to be the perfect size and height for shop work. With a bench dog storage area and one of the most unusual storage areas all in a modular design; so, it can be expanded or contracted as the user's needs change. Made from heavy-gauge steel with a durable powder coat finish; this little workbench is designed to be a serious and supremely functional piece of equipment for any garage, basement, or shop.
DIY Folding Workbench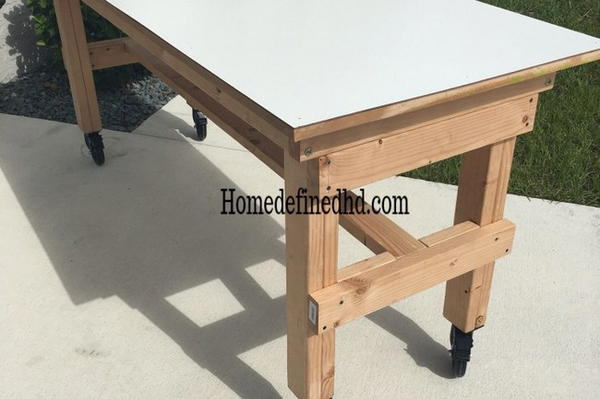 Your garage can be a workshop, but that doesn't mean it has to be messy and cluttered. Make it easy for yourself by using this folding workbench on wheels when your list of DIYs is long. It's simple to put together, and the wheels make it easy to convert your garage from storage space to a workshop. This DIY folding workbench on wheels is simple to assemble with common tools; has an all-in-one pegboard that you can use to store your tools or hang pictures from. With a large worktop and wheels, it's easy to transport from your garage to the main part of your home; when you want the perfect reading spot. Simply roll it out when you need a workspace and fold it up when you're finished. This DIY folding workbench comes with all the tools you need for assembly.
See Other Projects