There are lots of reasons that people love to make homemade quilts. The most popular reason is that they are fun and easy to create. You can easily make them in your spare time and they will last you a lifetime, especially if you choose a quality fabric. Homemade DIY quilt ideas are great gifts for babies, weddings, holidays, and birthdays. You can also give them as gifts to loved ones on their special day, or just use them as decorations around the house. Not only do they provide a personal touch, but they also are one-of-a-kind works of art that can be passed down from generation to generation.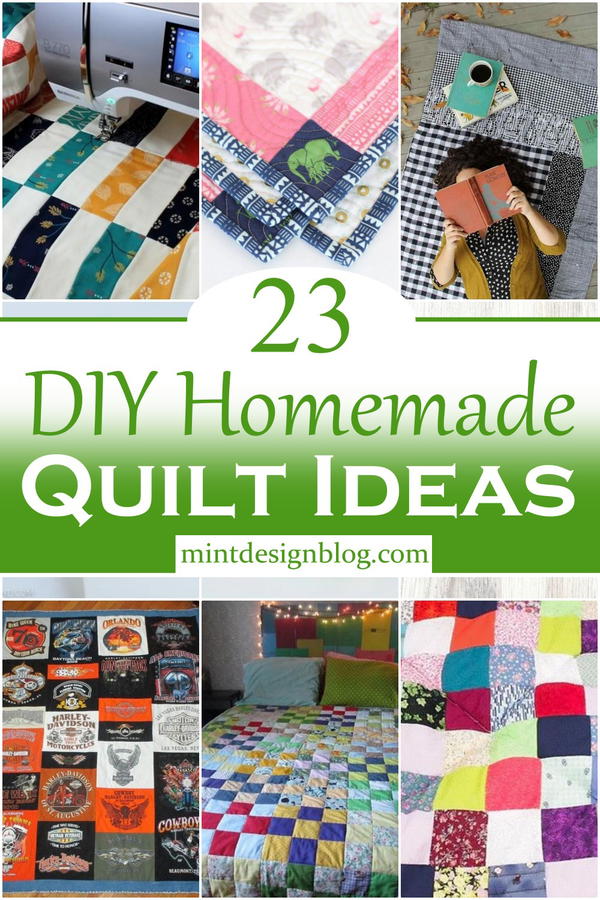 One of the most desirable sewing projects for crafters of all skill levels is creating your own quilt. The possibilities for creating the perfect quilt for any room in your home are nearly limitless, you could make a quilt with some of your favorite fabrics or use your imagination and create something totally out of the box. Many people also love to create homemade quilts because they have so many different designs and patterns available to them. They can choose one that matches their personality or the theme of their room and then customize it by adding personal touches such as buttons, ribbons, beads, and other trinkets.  These 23 DIY Homemade Quilt Ideas are perfect for beginners and no-sewers alike. You'll be able to find a project here that will help you make the most out of your fabric stash!
These 23 DIY quilt ideas will inspire you to get started making one, they are quick, cheap, and easy to make.
Tips To DIY Homemade Quilt Ideas
Quilts are a fun, practical way to add color and whimsy to your home. But you don't need to buy a pre-made quilt from a store. Homemade quilts are just as beautiful, and the process of making them can be extremely satisfying.
If you're new to sewing or quilting, it may seem intimidating at first. Sewing machines, in particular, can look like complex machines that are difficult to learn how to use. But with a little bit of time and patience, you'll be able to create gorgeous homemade quilts in no time!
To get started, check out these helpful tips:
Choose a size: Decide what size quilt you want to make and cut your fabric accordingly.
Pattern: Find a pattern that suits your style, like a patchwork design or an appliqué design.
Choose your fabric: Pick out fabrics that suit the theme of your quilt, whether it's floral prints or solid colors.
Use different colors and patterns for each layer of the quilt. This will make the finished product look more visually interesting.
Homemade Quilts are great gifts for friends or family members who may not have much space in their homes. They also make perfect housewarming gifts!
Choose fabrics that coordinate well together so your finished product will look cohesive without being too matchy-matchy.
Use bright colors if you want something cheerful; dark colors if you want something cozy; and neutral tones if you want something classic that coordinates with everything else in the room!
How to sew a homemade quilt?
There are many techniques you can use to sew a homemade quilt, the most common one is the patchwork technique. The technique involves sewing multiple layers of fabric together to form a piece of cloth. It is one of the simplest forms of needlework; this method has been used for several centuries. There are two main categories of quilts: hand-stitched and machine-stitched quilts.
Before you start sewing your homemade quilt, get all your materials needed together. You will need a few items like needles, thread, scissors, and pins for this process.
Assemble all your fabrics or materials together because there is no need to go back and forth when sewing a quilt. If you are using pre-cut fabrics, then lay them out on the floor or on a table so you can see what they will look like when stitched together.
You can pin your layers together if you want but make sure you do it properly and don't stick the needle in too deep so it doesn't poke through the fabric when sewing.
If you're working with pre-cut fabric strips then all that's left for now is stitching them together in rows before finally putting them side by side.
Materials Needed For DIY Homemade Quilt Ideas
If you love the feel of handmade quilts, but don't have time to make one from scratch, check out these simple DIY homemade quilt ideas that are perfect for beginners!
What You'll Need:
Fabric: Cotton is the easiest fabric to sew, and usually comes in many vibrant colors and patterns. If you're new to sewing, start with cotton.
Thread: A good quality thread should match the color of your fabric so it doesn't show.
Sewing Machine: If you don't have a machine, you can always hand-sew your quilt! Just don't expect it to be as strong as a machine-stitched quilt.
Cotton batting (large enough to cover the size of quilt you are making)
Ruler and rotary cutter or scissors
Iron and ironing board
How To Make A Baby Quilt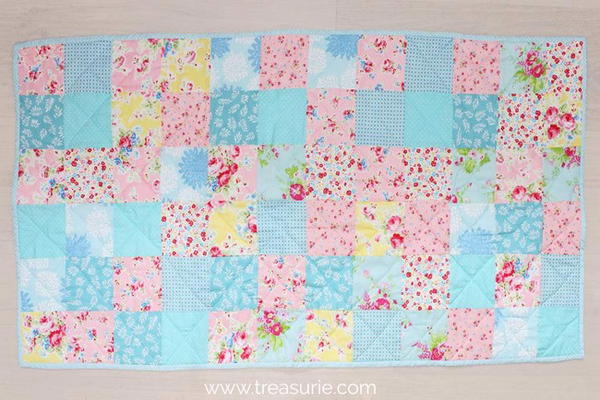 For a baby's first birthday, a quilt can commemorate their first year in the world and make a wonderful addition to their bedroom. Choose a simple design and work at a relaxed pace so that you are able to enjoy the making. If you're a grandparent, aunt, or godparent to a newborn baby, you may be considering making one of the most thoughtful gifts imaginable: a handmade blanket. Whether you are using fabric remnants from your own sewing stash or treating yourself to a new piece of craft fabric from the fabric shop, making a quilt takes time and effort but will make a wonderfully practical gift.
You can also follow our list of easy quilting options for babies quit patterns.
How To Make A Patchwork Quilt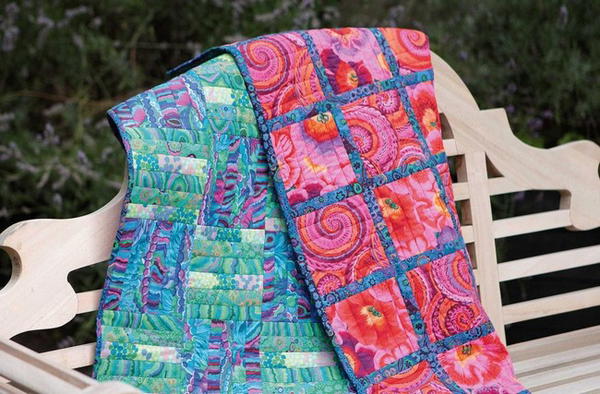 So you want to make a quilt? Unfortunately, many people struggle with knowing how to put together the many patches that create a quilt. However, creating your own quilt isn't as difficult as you may think. In this guide to making a patchwork quilt, we cover everything from cutting the fabrics down to basic sewing techniques and using simple tools. You will be surprised just how easy it is to make a quilt for everyone in the family.
How To Make A Quilt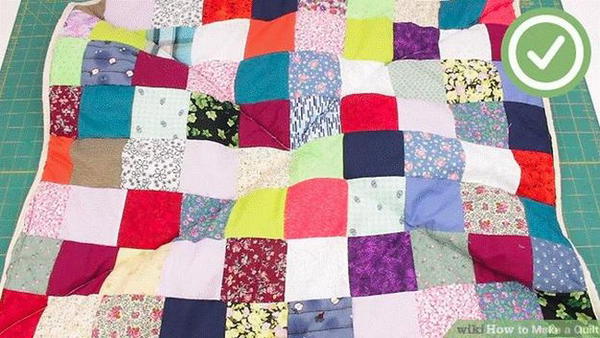 Making a quilt is an easy and fast way to use your creativity. Once you've made a quilt, you can have it professionally framed or add it to your home's decor. Quilts can be made from any kind of fabric. However, cotton and polyester-cotton blends are the best for beginners since they produce the best results. This is a long and slow process and for beginners, it is better to have some help from another individual who has been into quilting before or ask for other tutorials which are accessible online for ideal methods, tips, and techniques to use.
DIY Homemade Quilt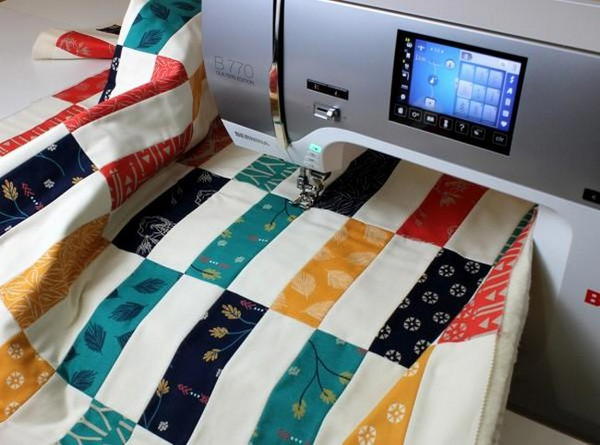 Do you want to make a quilt but do not know how is it done? It is so easy. You only need the basic stuff to start, the most important one is the fabric. The more fabrics you have the better it would be. There are many designs for making a quilt, you can make patchwork squares or half-square triangles that are perfect, and then you can combine them in any sizes you desire, or you can use other elements of different shapes and colors.
How To Sew A Quilt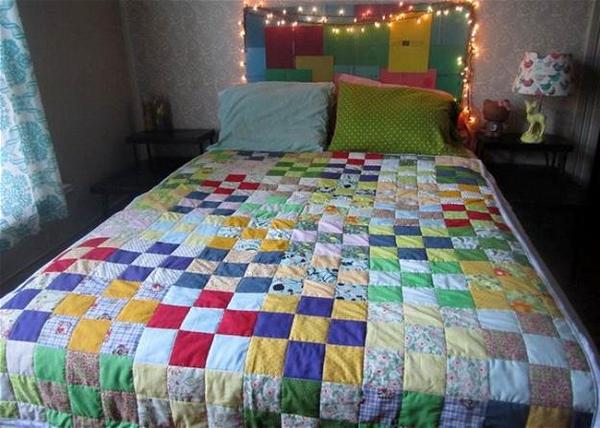 A plain pieced quilt is the most simple of all the different styles you can make. Placement and pattern arrangement are key when piecing a quilt by hand. You will see how to layout your squares in an organized way. This will avoid sewing several pieces together, only to discover that they aren't right sides together after all. There are patterns available to help you achieve a professional look even if this is your very first time making a quilt!
DIY Homemade Quit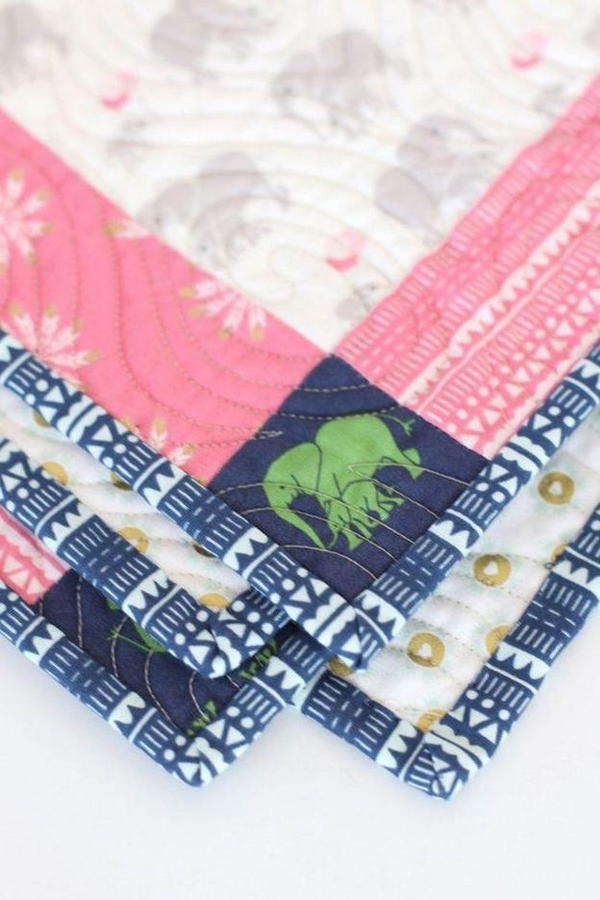 Homemade quilts are a great addition to your home décor. Making quilts is a fun activity and it can also be a nice addition to your home decor. But, you need the material and skills in order to make one. If you don't have skills, you better ask somebody who has been doing it for a long time. This can be to renovate the outdated look of your house or replace the old worn-out quilts with new ones. It's time for you to make one now.
DIY Patchwork Quilt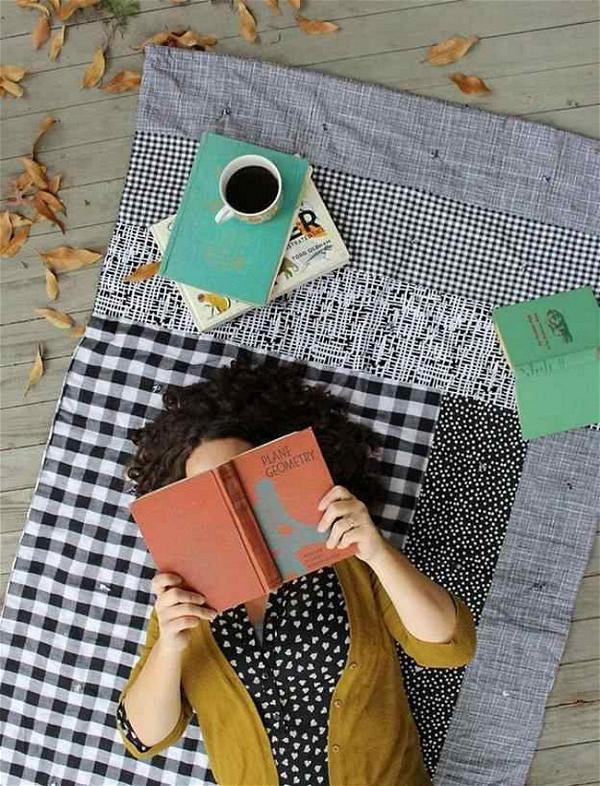 So you are finally going to learn how to make a quilt the right way and create a patchwork quilt that will leave people in awe of your crafty abilities. This patchwork quilt is a great project for those who are looking to make use of the fabric scraps they have lying around. It is a quick and easy quilt that you can have hanging up on your wall or wrapped up in like a blanket. No matter what you do with it, it will look amazing and you'll feel great about being able to set aside your scraps for this project.
DIY Quilt For Beginners
Are you planning on making a quilt? Are you thinking of picking the right pattern and design to sew the quilt scrolls? There are so many options when it comes to quilting your own home decor and we are sure, you are lost in this sea of patterns. Well, what if we told you that there is no need to follow patterns at all. Learn how to make a quilt from scratch using the Quick, Easy, and Inexpensive method. This pattern is perfect for beginners who want to make their very own quilt without having to guess and buy expensive patterns or kits. Make several for your own use or even as gifts for others!
Easy DIY Quilt
Are you looking for simple quilt patterns? This easy DIY quilt is a combination of both old and new techniques, for the making process, you will need to make 24 little patterns squares, you will need some basic items like all-purpose thread, sewing needles, pin, embroidery thread, and lots more. You will love this easy DIY quilt with little patterns squares. This pattern is not only easy but also quite interesting with some old-time techniques and new ones. These quilts can serve as a gift.
How To Make A Scrap Quilt
A scrap quilt has a bunch of different fabrics, most of them are small in size. Getting the right combination with the right color and the right pattern is not that easy. The advantage of making scrap quilts is that it can be a lot of fun to play with all kinds of different patterns that you can come up with. Here is one simple way to make a scrap quilt. Let's have a look at the materials needed. A good idea is to have colors that match the colors of scraps you intend to use.
Beginner Homemade Quilt
Beginner homemade quilt can be made using a few squares sewn together to make a patchwork cloth. You can change the way of sewing to get different patterns on the cloth. This is an easy project that you can work on over a weekend, depending on the size of the quilt you want to make. This step-by-step tutorial on how to make a homemade quilt for beginners with simple tools and basic materials is great for those who are just starting out.
Hand-Sewn Quilt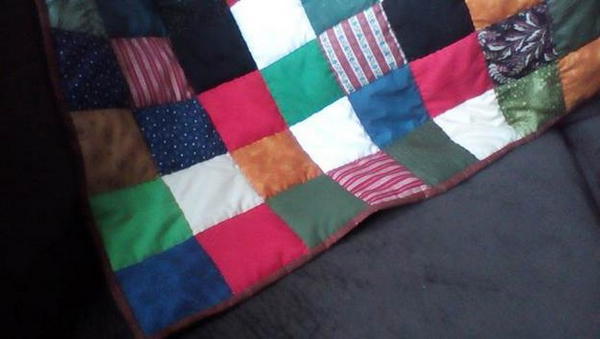 Hand-Sewn Quilt is going to be one of the best things that you have ever done for yourself. It will give you a good chance to express your inner emotions as you go through the process. The benefits of participating in this activity are many and will give you that sense of pride and accomplishment that comes with creating something beautiful. You can cut the fabric pieces in your favorite colors and pattern,  or you can make a hand-sewn gift for someone special in your life, family and friends appreciate handmade gifts, and you can choose the size when cutting your fabric.
DIY T-shirt Quilts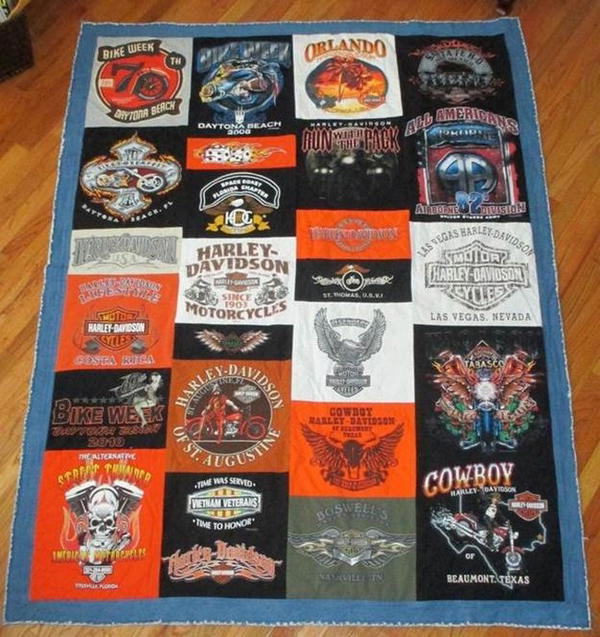 If you love old clothes and you want to recycle them into something new, you may want to consider making a T-shirt quilt. To start off with, you will need a lot of old T-shirts and almost every kind of sewing material used on clothes and sewing accessories.
Making a t-shirt quilt is a great way to keep your old t-shirts handy because the quilting process gives them a new lease on life. Your worn tees are rolled around a sleeve board, folded, and stitched together to form a soft quilt. The process isn't difficult at all, but some people prefer outsourcing for professional results and great customer service.
Bed Quilt Sewing Tutorial
Bed quilts give you the freedom to make this your one-of-a-kind, perfect solution while providing a cozy feel that can be enjoyed each night. You can start this project in less than an hour if you have some sewing skills. It is not a very expensive material and an idea to help you make the bed warmer for winter. The bed quilt is available in a variety of color options, and that way you can choose from. This project will go together quickly and is a great way to make a simple, but beautiful addition to your home.
Easy Puff Quilt Tutorial
One of the fastest and easiest quilt patterns is a puff quilt. You will find this tutorial to be informative and simple. Now you can make some cute puffs for your childrens' rooms in only a few minutes! To make a single puff you will need two fabrics one of which is 5x5 and the other one is 4x4. Then get these sewn together, cut up halfway through the three sides leaving enough room to make split stitching on the edges, press it open, and then make sure that this is done properly with the help of a guide.
DIY Herringbone Quilt Tutorial
Making your own quilt is not a big deal; everything is just easy! Take a look at this DIY video tutorial and make your Herringbone Quilt. The quilt is great for anyone looking to create a warm, cozy place in the house. The video will teach you how to use a ruler and everything you need to do in order to construct the quilt. There are different stitches to do and the length of the fabric depends on the size of the quilt. The most important thing while making one is to cut the material into squares of the same size. This kind of pattern has different sizes like a king, queen, twin, and crib.
How To Make A Synthetic Top Quilt
Here is a different type of top quilt. By using the traditional method of sewing a quilt together, but with a synthetic material we have created even lighter and smaller insulation. Making it colder is like taking away the thin one and using less thin insulation or just using one at all. Ideal for people who want a warmer quilt but don't want to carry lots of cotton or wool. There are many modifications you can make to accommodate your needs. You can make this warmer or cooler by adding more or less insulation into the chambers.
Quilting For Beginners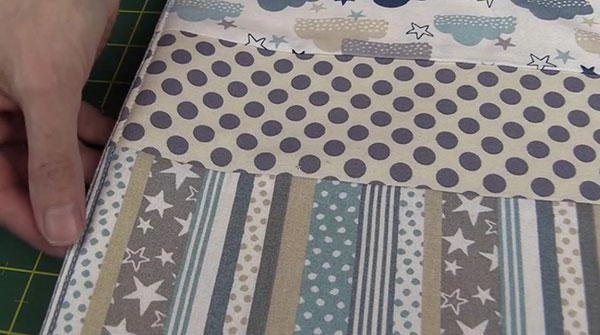 Whatever the size of your piece, patchwork or quilting is a fun and rewarding hobby that brings hours of pleasure. Watch as we sew a sampler quilt block to master the very basics, then try out our selection of simple quilts that are perfect for beginners. This quilt will look great hanging on a wall in any room of the house, or you can use it as a throw on a bed. Making this quilt for beginners is simple with this step-by-step tutorial and pattern. Edit your sizes and colors to create and customize this beginner-friendly quilt pattern.
DIY Homemade Photo Quilt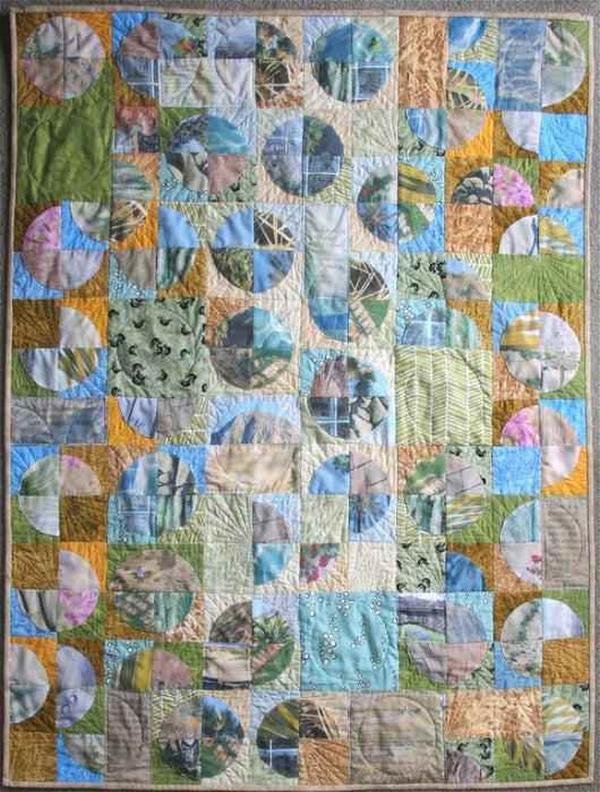 This very beautiful DIY Photo quilt is made by choosing your favorite images and creating a memory quilt that will be loved for many years to come. The process of buying and preparing the fabric, making panels, and sewing them together with a binding along with backing is done through step-wise instructions. Photo quilts can be made with any size or shape of a photo and are enjoyed in the making and in the result as a beautiful piece of art. Why not try making a photo quilt yourself? The first step is to choose a picture that you want to transfer onto the fabric.
Homemade Denim Rag Quilt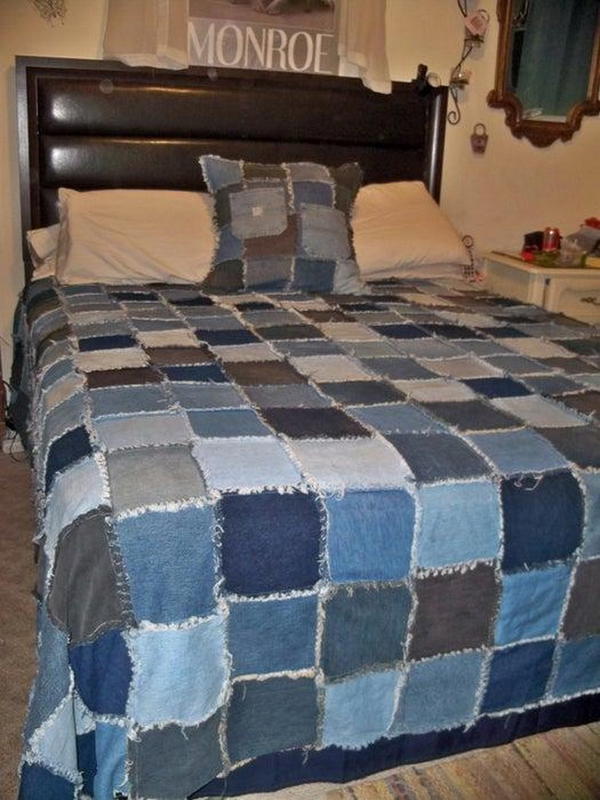 How do you make a denim quilt? The material to start with is denim. How much material do you need? That will depend on how large of a quilt you want to make. The more denim pieces, the larger your quilt. If you're planning on giving it a homemade look then you'll also need something like an old sheet or curtain for the back of your quilt. It's not just for beginners, this tutorial covers all the tricks and techniques that make you able to create your very own quilted denim work of art. This is a project that can get anyone who wears jeans into quilting!
Easy Quilt Pattern For Beginners
Usually, when you start sewing and quilting, you will not have a pattern from the start. It takes time to think about what type of design you want in your quilt. Then you have to hunt for the perfect one for months, even years. Making the quilt itself is the easy part; the hard part is finding a pattern that fits your personality and style. Making your own quilt is much more than merely sewing a few fabric pieces together. This tutorial cuts down the process, to begin with, with easy patterns and helps you choose the most perfect pattern to match your personality.
DIY Memory Quilt From Old T-shirts
It is a DIY idea to remodel your old shirts and make something new and beautiful as the quilt. You can make a quilt or top gamer from old t-shirts. You just need to learn how to do it. If you have an old t-shirt at home, which is no longer in use, then you have a treasure of memories that you can make into a quilt. Your memories are the best materials to create a wonderful piece of art like this one.
How To Make A Quilt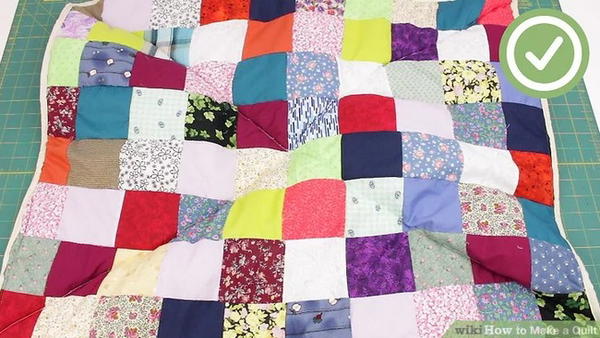 Quilting is a wonderful way to pass time, whether it be with a friend, by yourself, or with your kids. It's also a great activity to do with children, as they can learn valuable lessons such as following directions and being patient while watching the whole process. Quilts are also practical; they will keep you warm at night, and then can be passed down through several generations, becoming even more cherished over time.
Whether you want to make a pretty throw for your own bed or a big quilt for a king-size bed, making a quilt is a fun and creative way to add color and warmth to any room. Making your own quilt will give you a sense of pride in your work, and be one of the most impressive gifts you can give to someone special. Quilts are easy to create!