Quilting is something that you do because you want to. It's a relaxing activity and very rewarding to accomplish. If you want to quilt and make something beautiful, it must be done first to look right when it comes out of the quilting frame. DIY quilting frame plans are something that every quilter should have in their arsenal of sewing tools. These quilting frames can help cut the time required to get through a basic quilt and save you a lot of money on your next project. With these plans and her beautiful illustrations, you can create your own high-quality quilting frame for less than $100. The plans include everything you need to build the structure, including materials, cutting diagrams, frame details, and assembly instructions. Once you know how to make a quilting frame, your imagination and hours of fun quilting with friends and family are the only limit!
DIY Quilting Frame Plans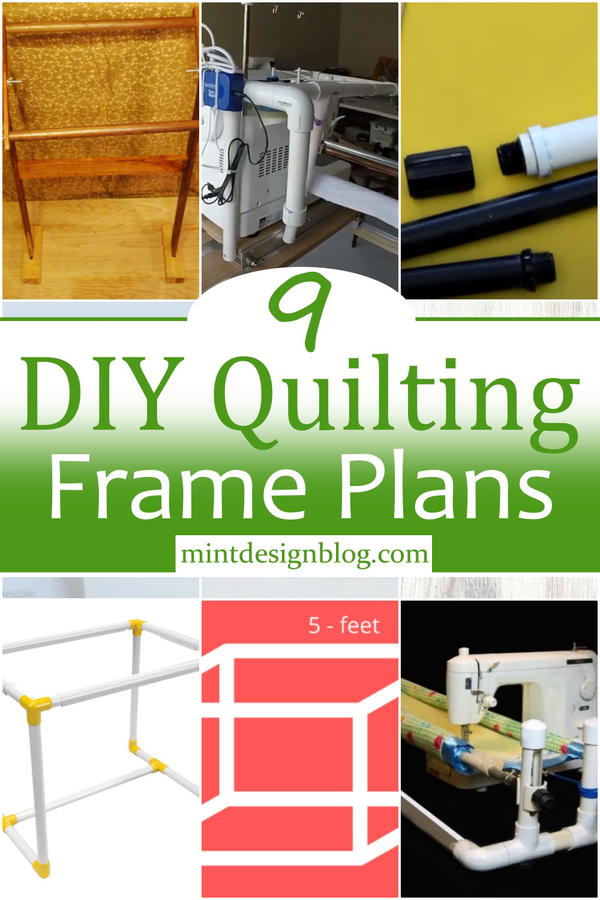 If you're a quilter, you know how important it is to have a reasonable frame. It's the only way to keep your quilt taut even as you sew so that when trimming up those edges, you don't end up with unsightly wrinkles and bulges. And if you're a DIYer like us, then you also know that there's nothing more satisfying than making something yourself—especially if it means saving money! So today, we'll show you how to make your quilting frame using PVC pipes and wood planks. Follow these easier DIY quilting frame plans and have a fun quilting experience.
Advantages Of DIY Quilting Frame Plans
DIY Quilting Frame Plans are a great way to save money and get exactly what you want. Not only do they allow you to make a custom-fit frame for your needs, but they also allow you to create a frame out of materials that you already have on hand.
Here are some other advantages of DIY Quilting Frame Plans:
No need to buy expensive equipment or supplies
Quicker turnaround time than if you had ordered a custom frame
You can design your own frame so that it will fit perfectly in your space and with your decor
Wooden Quilting Frame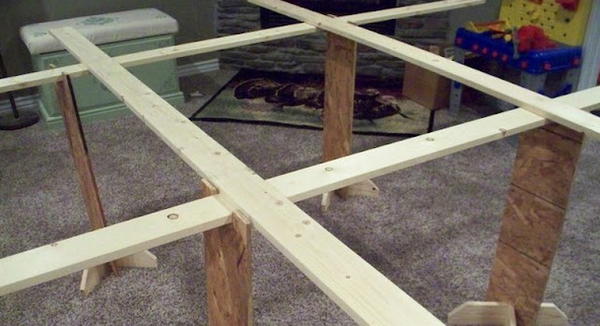 If you're an avid quilter or looking to get started, this DIY Wood Quilting Frame gives your project a professional look while being easy to construct! Make multiple versions to showcase different quilts or different-sized quilts with ease. This project is perfect for beginner woodworkers and makes a great gift. You can hang your quilt on the wall or use it as a table runner. This frame is easy to make; you only need basic tools like a pencil and scissors. No saws are required! It's a one-size-fits-all quilt stand that works on any size bed and folds up nicely for storage. You'll have professional-looking results for all your quilting!
How To Make A Quilting Frame Easy Tutorial
This frame is a simple DIY project you can make at home, making it easy to store or display your quilts. Look at this video and learn how to build your own quilting frame easily. This is the easiest way to make your own quilting frame. You will need a PVC pipe, a PVC cap, glue, and a roller to help press your seams. Cut 2 pieces of 6mm MDF board at the required angle. Glue another portion of 6mm MDF board onto both pieces, ensuring they are covered completely on each side with no gaps. Next, cut a hole in the center and enlarge it to pass one end of the PVC pipe through it. Finally, attach the caps on each lot with some glue, so there is no chance of it falling off while being used.
Quilting Frame For Floor
This DIY quilting frame is a great way to teach yourself how to quilt or for your kids interested in learning. It can be set up on the floor in a safe space, so there's no need for heavy tables, light stands, or tripods. One person can complete this project with minor assistance from others. Create your own quilting frame, which can save you cash. This frame has enough slope for good even feed and plenty of tension, thanks to the light wood. It is straightforward to build and would make an excellent Christmas gift for any quilter. This quilting frame is an easy and inexpensive way to convert any table into a quilting frame. The structure also doubles as a table cover on rainy days!
Making An Easy & Cheap Quilting Frame
Organizing your quilting projects can be challenging. With this quilter's frame, you can make it easier for yourself to get organized and stay organized. If you are not a professional quilter, don't worry! This guide will show you how to build an affordable, easy-to-put, sturdy quilting frame with simple materials. Making An Easy Cheap Quilting Frame is a fun way to make quilts. You can do all the cutting and sewing at home and then take the finished project to be quilted on your frame. This is a sturdy, stable quilting frame you can build in no time. It has all the elements of a quality quilting frame, including legs and feet.
Small Quilting Frame Idea
What would you wish to quilt on? If you are a quilter, then this small quilting frame is for you! All the angles can be adjusted with the adjustable legs at any position to make your project easier. The process of making this quilting frame is interesting and requires patience. However, it is easier than you think, and you will be rewarded with your masterpiece. You need to make four pieces of cherrywood and drill five holes in the long walnut dowel, two inches apart on its top and bottom. Drill two more holes at both ends of the cherry bar. Assemble all pieces using wood glue. It's that easy!
How To Make Your Quilt Frame
You need to cut a long fabric strip into four strips, fold each strip into half, and then place it on your board and staple it with the electric staple gun. Quilting is fun, but it can be very frustrating if you don't have the right frame. Luckily for you, your search for a high-quality quilting frame ends here. This frame was built to help you create beautiful quilts in the comfort of your own home. It features an easy design that is sturdy, durable, and functional. It also comes with a carrying bag made from canvas material, making transportation easier than ever!
DIY A Quilting Frame At Home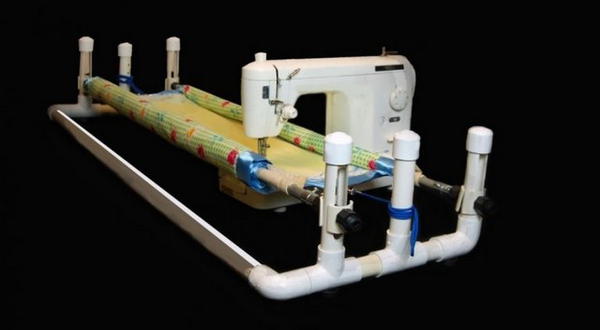 Add a sturdy, cloth-covered quilting frame to your home with these simple steps from Managing Editor May Morris. You'll need just a few supplies and 30 minutes to create this handy frame. Suitable for a wide range of projects, including hand stitching, embroidery, cross stitch, and needlepoint, this frame is a terrific tool for keeping all your stitches even. This quick and easy project will have you up and quilting fast! The frame is lightweight so it can be easily transported from room to room. Hang it from a doorway so you can reach the top without any extra effort or move the frame to the floor for those times when you want to sit down.
How To Make Quilting Frame
Here is an easy tutorial for making a quilt frame out of PVC pipe. You can find this type of pipe at your local hardware store, and it's fairly inexpensive and easy to work with. This quilting frame is made of PVC pipe, making it easier to transport and durable. In addition, it can be dismantled for storage when not in use.PVC piping is strong, durable, and flexible for customizing your quilting needs. You can adjust the pipes to fit you perfectly and make it exactly what you need. This frame can be used as a freestanding or wall-mounted and makes it easy to work on projects while sitting up straight in most positions.
Quilting Frame Tutorial
While this DIY quilting frame is very big and complicated, the result gives you a lot of fun building it. The materials used in this project are wheels, bearings, stitch regulator, and contact sensor. This DIY quilting frame is a very big and complicated project. It will design to use modern technology in an old hobby like quilting to create a more versatile and easier experience. This project must ensure accuracy during construction and operation when made of wheels, bearings, and other materials. This frame can use to make any size of quilts you desire. We can use several types of materials to build our quilting frame. They are wood, metal, plastic, and acrylic.
See Other Projects