If you have ever had trouble finding the perfect place to install your microphone or want to keep your mic at different heights and positions, then surely our given DIY microphone stand ideas will greatly inspire you. You will have much fun with these DIY microphone stand projects and love them.
DIY Mic Stand Ideas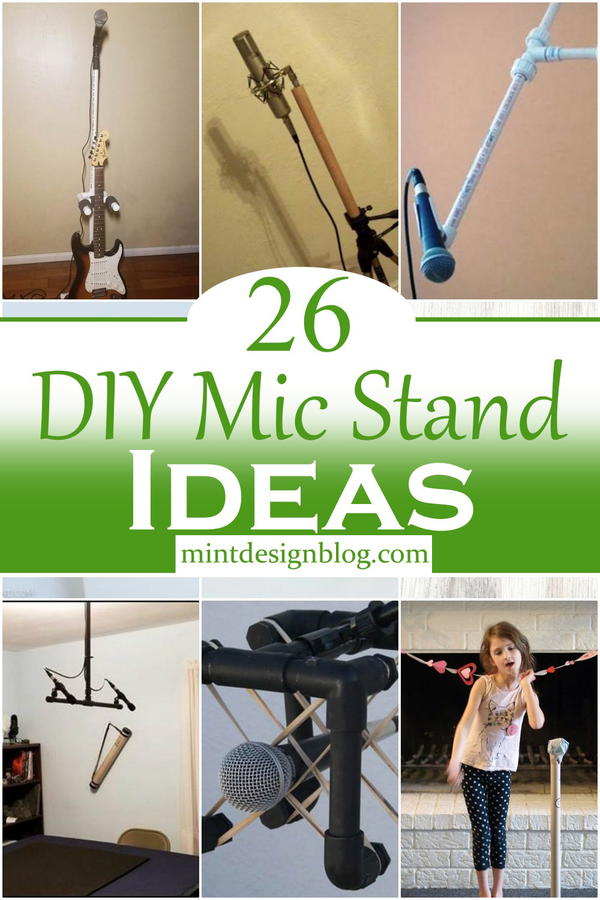 Making a mic stand yourself can save you money. You'll learn how to make your mic stand for less and spend less time reading about how to configure your stand and more time recording music! There are many different ways to make mic stands; some are more difficult than others. If you want to make one, follow the amazing DIY Mic stand ideas below and have fun.
Why We Need Mic Stand?
Whether a musician, podcaster, or performer, you need a mic stand to support your microphone. A microphone stand is a functional piece of equipment that can be used in many different situations, such as live performances, speech classes, meetings, rehearsals, etc. For many reasons, someone would want to build a homemade mic stand, but the most common is creating a unique and customized design for their needs. The article explores the different DIY mic stands created from household items.
How To Make A mic Stand
Creating your own DIY mic stand is a simple process. You just need the right materials and tools. If you don't have any woodworking skills, many options are available for you to consider. Mic stand does not have to be made to look pretty; it just has to work for its purpose. Whether starting with a single mic stand or a full band, you'll need a solid foundation to build upon. In this article, we'll look at the various types of microphone stands and discuss some DIY mic stand ideas to help you create the perfect setup for nearly any type of mic. We've covered all your needs, from simple floor stands to more complex, wall-mounted configurations.
Materials Needed:
A wooden dowel
A small piece of plywood
Long screws
Washers
Nuts
Sandpaper and/or a hand sander
How To Make A Microphone Stand With PVC
Need a mic stand but can't seem to find one you like? Or don't have money to spend on a store-bought one? Why not make your own? You will need some PVC pipe, connectors, and basic tools. This stand costs only a fraction of the cost of the traditional stand but is still very strong and sturdy. This is a perfect option for those who wish to have a high-quality mic stand on a low budget. This tutorial shows how to drill holes into the PVC pipe and attach several accessories. Check out the video if you are looking for a durable yet inexpensive way to build your microphone stand.
SKILL LEVEL: EASY
$10 DIY Boom Pole
You should consider this fantastic option if you are looking for a mic stand for your news reporting needs. It is unquestionably one of the better options while considering the price and features. There is no reason not to choose this excellent option. This DIY Boom Pole is a fantastic option for reporters looking for a mic stand for their news reports! It costs $10 to put this together, and the assembly process is easy. One of the best options, this pole can help you be the professional reporter you strive to be!
SKILL LEVEL: EASY
How To Make A Mic Stand
Mic stands are great for singers, music enthusiasts, and professional vocalists. This article explains making a microphone stand in simple, easy-to-follow steps. Anyone can make this standard with affordable materials found in most home improvement stores. The outcome can be used at home and for commercial uses. Don't waste your money on excessive mic stands. Follow this DIY guide and make your beautiful microphone stand at home.
SKILL LEVEL: EASY
How To Build A Mic Stand For Your Amp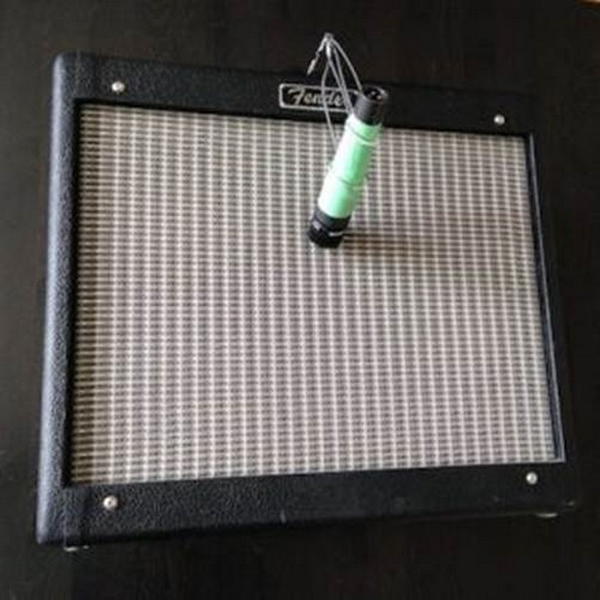 If you want your sound to be perfect but don't have a microphone stand for your amp, making one yourself can be a great solution. This DIY microphone stand is quick and easy to make and costs only $30. If you want to play trouble-free sessions and record great music, this post is for you!
The right tools and materials will take between half an hour and 45 minutes of minimal effort to craft your mic stand. Once it's ready, you can easily adjust and position it according to your needs. Making this stand will require simple tools, but they are inexpensive and easy to find. Additionally, the material used will cost you less than $1. Be sure to have an adjustable wrench, some lights, a mic clip holder, and a clothes hanger."
SKILL LEVEL: EASY
DIY Cheap Mic Stand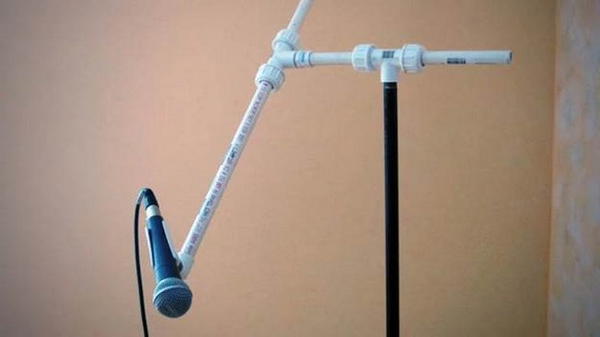 Whether rehearsing in a garage or gigging at the local pub, an adjustable mic stand is a must-have for every studio and stage. Customize your mic stand height, angle, and orientation with this DIY mic stand. With only four parts, including a base, stem, swivel, and clamp, it's easy to assemble and take apart—and costs less than $20. The low cost of this DIY project, coupled with the lack of moving parts, will enable you to make a high-quality micro stand for less than $20. Easy step-by-step directions on building your very own DIY mic stand are included in this guide!
SKILL LEVEL: EASY
2-in-1 Guitar and Mic Stand DIY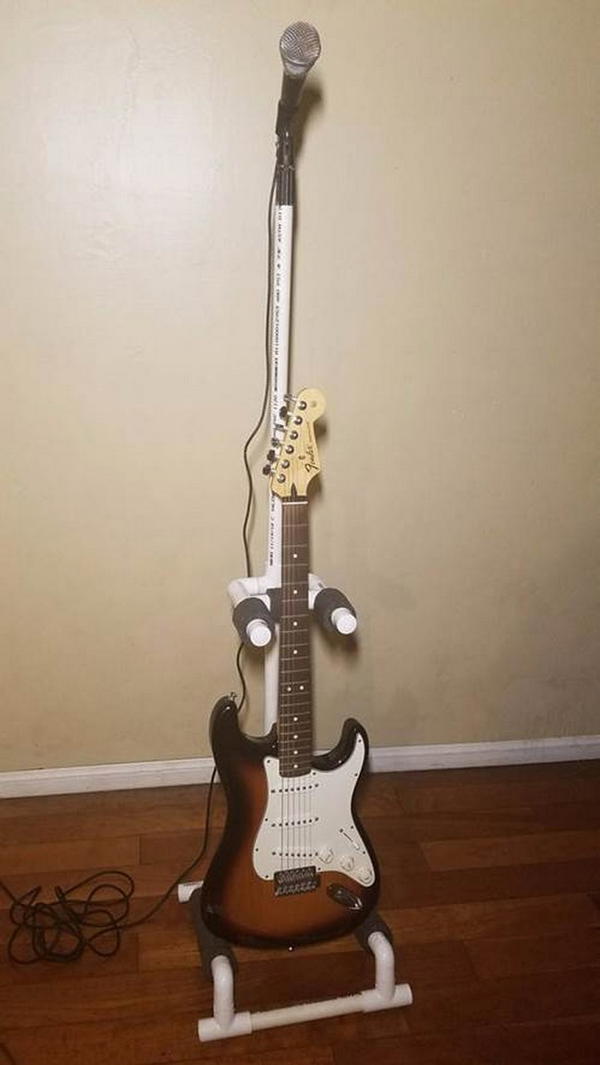 This 2 in 1 guitar and mic stand is the perfect accessory for any musician. Whether you're looking to play guitar at your next gig or propel your singing career onto the scene, this two-in-one stand is a great option. Made from easy-to-find materials, this stand transforms a simple mic stand and guitar holder into one convenient setup that will help you focus more on what matters. Made from easy-to-find materials, this stand transforms a simple mic stand and guitar holder into one convenient setup ideal for performers of all types.
SKILL LEVEL: EASY
DIY Mic Stand Ceiling Suspension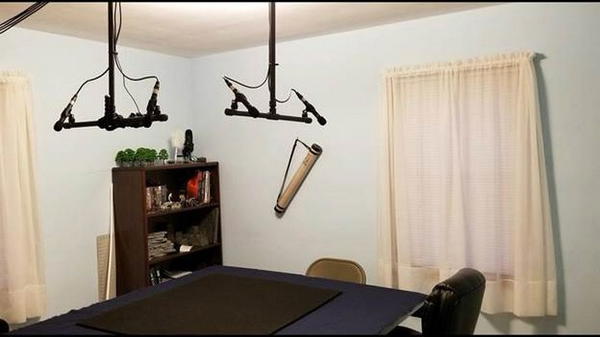 The DIY Mic Stand Ceiling Suspension features a mic boom, adjustable tension rope to control depth and angle, a safe and secure method to hang heavy equipment from the ceiling, easy installation, and a good fit for all microphones. Hang your microphone upside down! Fix this mic stand to the ceiling to hide it when not in use. You can easily make this DIY mic stand idea with some simple materials like PVC pipe and other stuff.
SKILL LEVEL: EASY
DIY Mic Stand With Pringles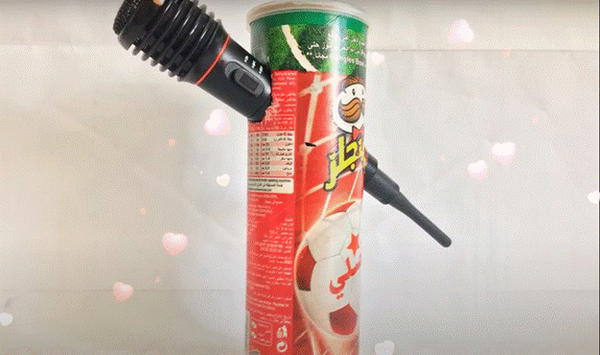 Pringles cans have always been a great source of material for DIY projects, especially furniture. So if you plan on being a musician or a singer and to start recording songs soon (possibly with your friends), getting a good mic stand should also be on your list of priorities. Of course, you could buy one, but doing DIY mic stands never goes out of style. You don't have to acquire expensive materials since most everyday items can be used as components or parts. It's good for its stability and ease of setup. When you make your mic stand, you can use the cans to assemble it.
SKILL LEVEL: ADVANCED
Scrap Wood Microphone Stand
No matter your recording, a great mic deserves a dedicated stand. Our woodworking guide shows you how to craft this beautiful and inexpensive wooden mic stand that uses scrap materials for construction. Professional and amateur musicians alike will appreciate the results. To make this beautiful, inexpensive, and sturdy stand, you'll need some woodworking experience and access to woodworking equipment to complete the project in less than an hour.
SKILL LEVEL: ADVANCED
Kids Mic Stand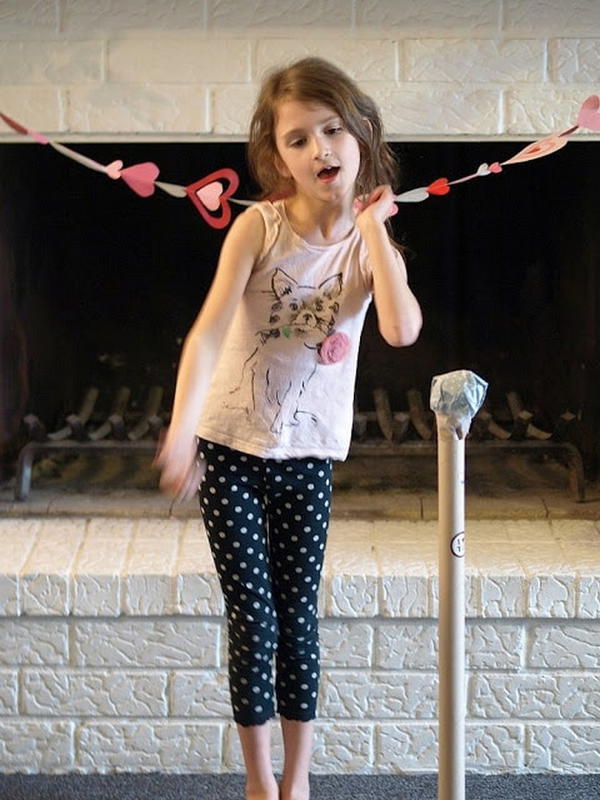 This project is perfect for the little musician who wants to sing like a pro. Your child can now have their stage and use this awesome mic stand just like the ones used by anyone in the industry. Help your little one practice good technique with this DIY mic stand, and it's their new best friend! Your budding rockstar will love using such a realistic device like the pros, and with just three simple steps and no hardware required, you can easily build a stand like this in the afternoon.
SKILL LEVEL: ADVANCED
Camera Tripod Into Mic Stand Hack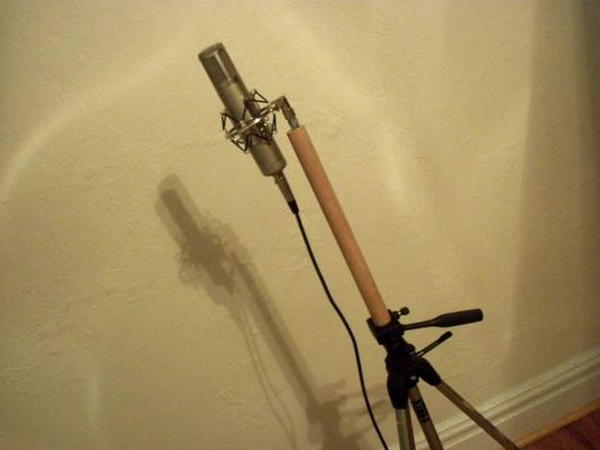 Do you need a mic stand but don't have the money to buy a couple of them? This quick and easy camera tripod hack will have you transforming your camera tripod into a sturdy mic stand in mere minutes. A free-standing mic stand will hold any handheld microphone, condenser, or shotgun mic. So next time you need a cost-effective hack for your music or video recordings, this is your solution. This is a great solution for video-makers or musicians who need a strong mic stand to hold any handheld microphone. It is also a really easy process and only takes 10 minutes!
SKILL LEVEL: ADVANCED
How To Make A Mic Stand In 5 Minutes
A microphone stand is key to achieving the best quality sound and video. Without one, you will be holding your mic - which is usually awkward at best and impossible at worst. This short guide will show you how to easily make your mic stand using duct tape in 5 quick minutes. It's functional, yet it does not have to look professional! Here is a simple DIY stand using household items for those with a limited recording budget. With this video guide, you will be set up in no time!
SKILL LEVEL: ADVANCED
Mic Stand Hack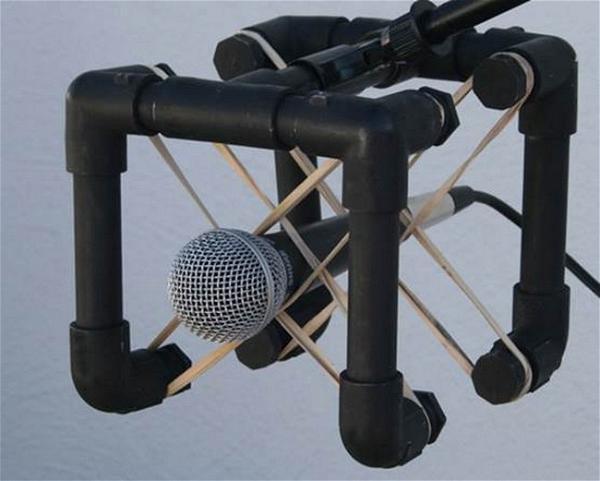 This mic stand is resourceful. It's not the best-looking mic stand-out, but it's an excellent alternative to the more expensive setup, especially if you're just starting this hobby or career. And besides, you can always prettify it later once you get the hang of moving and tweaking things. The steps are easy to follow for stage use or your home studio. With cost-effective DIY mic stands like this, you will get a clean, affordable, highly functional result.
SKILL LEVEL: ADVANCED
Microphone Boom Arm Made Using Cardboard
Are you looking for a way to make a lightweight boom arm stand that is strong enough to hold your microphone while you're recording your podcast? Look at this video tutorial and learn how to make one with cardboard. You have to slice up some cardboard, glue strips together to make 4-sided boxes, and join them all together at the joints. The best part of this homemade project is that it can save some money if you sell your finished products online.
SKILL LEVEL: ADVANCED
How To Make A $1 Mic Stand
A high-quality mic stand will give your videos a more professional look. The key feature of this tripod is its flexibility and convenience. You won't have to waste time looking around your desk or figuring out where you left it; it stays in place and will always be handy when needed! Fold it up and store it away from sight when you are done. The major feature of this specific mic stand is its flexibility/convenience and its look. Trust me; viewers will appreciate your effort in having a clean, professional set-up.
SKILL LEVEL: ADVANCED
How To Make A Mic Stand Using A Tripod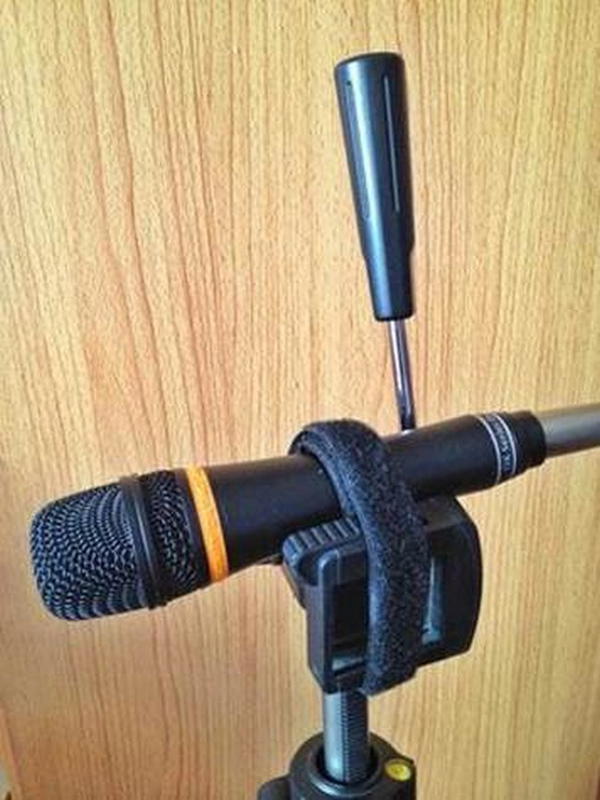 The one thing that this mic stand doesn't come with is a tripod because it's probably the one thing that you are sure you have. The best part is that you can use your tripod without issues after setting it up as a stand. You must follow these steps when setting up a tripod mic stand. Setting up for a gig or a recording session and realizing you don't have a mic stand? Instead of using the tripod for its intended purpose, why not use it as a mic stand? You can either use a tabletop tripod or the one with legs. With these few steps, you will have your stand in no time.
SKILL LEVEL: EASY
DIY Mic Boom and Shock Mount
The DIY Mic Boom and Shock Mount is perfect for any individual in the music industry. It has a very professional look with pure quality. It was made without much difficulty. Anyone interested can follow the instructions with tools and supplies they already own or buy them online at a very affordable price. It took about two hours to make this. It will give you much better sound quality. This DIY tutorial was made without much difficulty. Anyone interested can follow the creator's instructions with tools and supplies they already own or buy them online at a very affordable price.
SKILL LEVEL: EASY
How To Make A Mini Microphone Stand
This is the easiest way to make a mini microphone stand. You'll need some materials listed above. From the supplies, first, cut aluminum would and the PVC pipe. Then attach them with a hot glue gun. Place your phone on the mic stand and enjoy doing whatever you want with it; just have fun with your friends and family. And one more thing, don't forget to subscribe so you won't miss any of our awesome tutorials!
SKILL LEVEL: EASY
DIY Homemade PVC Adjustable Mic Stand
If you're looking for a dependable, sturdy mic stand that won't break the bank, this DIY PVC mic stand is for you. You can build your own adjustable-height mic stand out of cheap and easily accessible PVC parts in just a few simple steps. The process only involves household tools and shouldn't take more than an hour to complete. The materials are cheap, easy to find, and easy to assemble. Even better? The stand is lightweight because PVC won't corrode like metal stands, so this mic stand will give you flexibility without the added weight.
SKILL LEVEL: ADVANCED
How To Make A Mini Microphone With a Stand
Learn how to create a Do-It-Yourself Mini Microphone with Stand. This project is perfect for beginners as well as experienced makers. You need to follow the step-by-step video guide and make your microphone stand. Once you have all the materials, you will be able to make your micro stand and microphone without buying anything extra! The DIY mini microphone with stand tutorial is simple - follow along on YouTube or download it here. You'll make amazing recordings using this great new equipment in no time.
SKILL LEVEL: EASY
Adjustable Desktop Microphone Boom On A Budget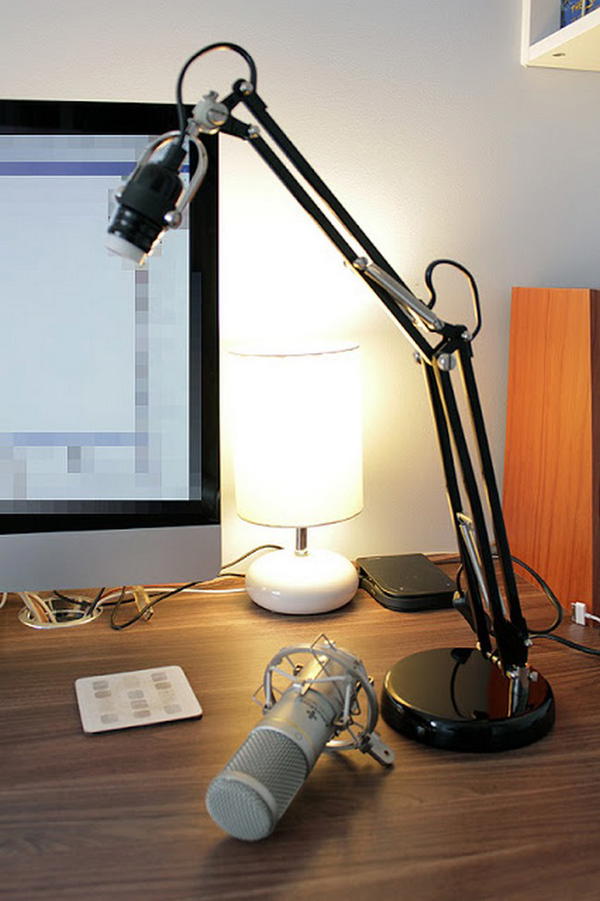 The Adjustable Desktop Microphone Boom will seamlessly integrate your microphone stand into your recording setup. This versatile boom arm is perfect for podcasts, clerical work, home recording, and musicians of any genre. With its sleek design, affordable price, and high-quality construction guaranteeing a durable mic stand, you can seamlessly integrate your microphone stand into any recording setup! It's lightweight, portable, sturdy, quick, and easy to set up. It's perfect for musicians and podcasters.
SKILL LEVEL: EASY
My DIY Mic Stand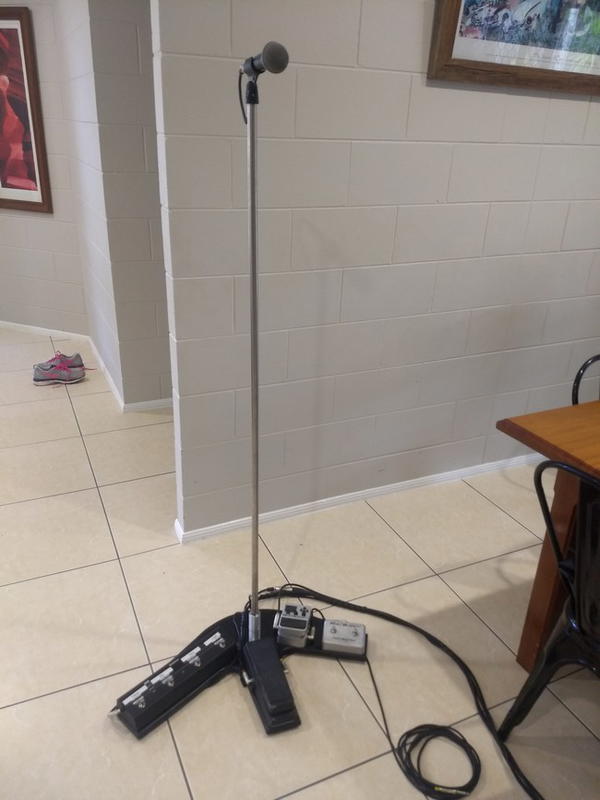 Designed for people like you, the My DIY Mic Stand will make your voice recording easier. There is no more hassle with unstable microphone stands when you can place them on your desk and keep it there until your next recording session. It's perfect for any situation where you don't have a dedicated studio space. With everything you need for a stable mic, the My DIY stand is easy to set up and use, durable, and won't take up half your room when used.
SKILL LEVEL: EASY
How To Make A Microphone Stand Using Wood
This video will walk you through the entire process of making a microphone stand using basic materials. It is important to understand the project and have all the required tools. The list of required materials includes; wood, nails, glue, screws, and paint or dye. However, you can use any type of material to fit your design. This design is very simple and can be made with minimal tools. The basic construction method used for this project is plywood based on the design by D.H. Schein.
SKILL LEVEL: ADVANCED
DIY Concrete And Wood Microphone Stand
Learn how to make a concrete and wood microphone stand. This is great for anyone who needs a mic stand. Instead of purchasing one, now you can learn how to make your own and save money. You will need clamps, wood glue, wood, concrete, and rubber contact cement. Begin by creating the base of the stand. Once it has dried, drill a hole in the wood to adjust the desired mic height. This tutorial will show you how to make a concrete and wood microphone stand. It's a great DIY project for anyone needing a mic stand. Make one for yourself or give it as a gift for musicians!
SKILL LEVEL: ADVANCED
CONCLUSION:
Mic stands are great for displaying your favorite photos and best souvenirs. They can clean up your home's clutter and clutter while providing more storage space. These DIY mics stand ideas are perfect for showing off your favorite keepsakes, such as family mementos or novelty decor. With creativity and thrifty shopping, you can turn an ordinary microphone stand into a beautiful DIY one. All the ideas listed here are incredibly easy to recreate, yet they can still convey your heartfelt sentiment. This is a fun and incredibly useful gift for families and friends, which will be treasured for years.
Finding the right microphone stand can cost you a lot of money, particularly if you want to buy multiple ones for a performance or karaoke party. There is no need to pay large amounts of money for something you can make yourself, especially considering that we have already done the hard work for you and found the best DIY mic stand ideas.