Tripods are essential for long-exposure photography and macro shots. You can spend a few hundred bucks on a big, heavy tripod or just a few dollars on the materials to make your own tripod. Anything is better than nothing regarding tripod stability, so do yourself a favor and make a tripod! Tripods are used in photography to ensure that your camera is taking a stable and leveled picture. If you do not have a tripod or want to save money, these DIY Tripod Ideas are for you!
DIY Tripod Ideas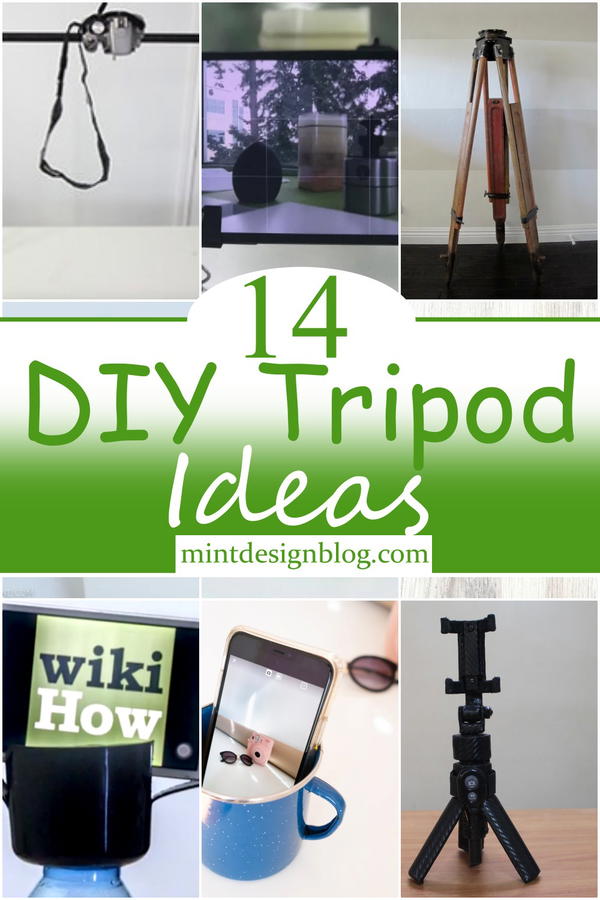 A tripod is a must-have for photography, whether you want to take photos of landscapes or create an amazing time-lapse video. A beneficial tool, but one that isn't always easy on your budget. Building your own isn't too hard and, in some cases, can be fun to make! It's essential to have a camera tripod on hand at all times. Whether you're taking pictures of the family, kids playing, or just your food, a good tripod can make all the difference. But not everyone wants to pay an arm and a leg for one. With just a couple of supplies, you can make your own with no problem!
Benefits Of DIY Tripod Ideas
DIY tripod ideas are a great way to get your hands on a quality tripod, but they also have some other benefits that you may not have considered before.
They're Cheap: If you're looking for a quality tripod but don't have much money to spend on one, DIY tripod ideas might be just what the doctor ordered. Often, DIY tripods can be made with materials you already have lying around the house or purchased for just a few dollars at your local hardware store.
They're portable: Another great benefit of DIY tripods is their portability. Most homemade tripods are small enough to easily fit into any backpack or purse and take you wherever you go! This makes them perfect for photographers who take lots of photos while traveling or hiking in nature - no more having to lug around big, bulky tripods!
Here are some reasons why you should consider making your own DIY tripod:
You can make them fit your individual needs. If you're tall, then use more extensive materials and vice versa. If you're small, then use smaller ones. The possibilities are endless when it comes to DIY tripods.
They're easy to make with just a few tools and supplies like plywood, screws, nails, and other hardware items.
They're portable, so they can be taken anywhere in the world quickly without airlines charging extra fees. They're too big or heavy like professional tripods might be considered "too large" for commercial flights!
It can be painted any color you want them to be, so it'll match your personality perfectly!
You'll save money by buying cheaper materials than what would cost when purchasing pre-made ones at retail stores!
Make A DIY Tripod Idea
Do you want to make a tripod out of household items? Well, this article will help you out. You can create one easily with these essential tools and resources. This tripod is perfect for the blogger in your life. This tripod is super easy to make; these simple DIY tripods are easy to make and sturdy enough to hold heavier cameras. They're also very versatile and can be used as a tabletop tripod or on any surface like a bookshelf or shelf in your entryway. The best part about these DIY tripods is that they look great anywhere and can be used anywhere you need extra height.
Easy DIY Phone Tripod
Need a tripod for your phone? No matter where you go, this quick and easy DIY project can help your phone capture a beautiful photo or video—no matter how shaky your hands are. Remember to capture the moment from every angle with this Easy DIY Phone Tripod! The lightweight tripod is durable, extends to hold any smartphone, and is suitable for any outdoor adventure. Build your own smartphone camera and use it to take amazing selfies, photos, videos, and even acrobatics! This super easy DIY phone tripod makes it easy to take self photos, videos, and more.
DIY Tripod For Iphone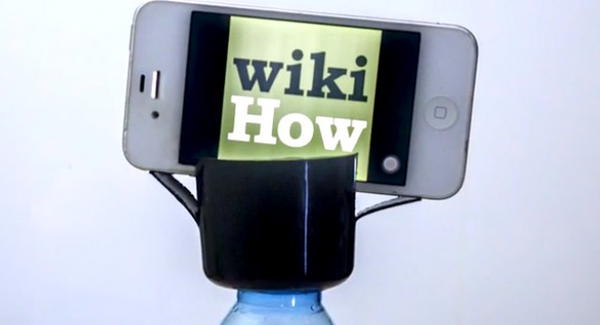 Create an instant iPhone tripod with this easy hack from DIY expert Apartment Therapy. In just minutes, you'll be ready to take great photos on your phone by stabilizing the device with a simple Caribbean and marble or two. This instant iPhone tripod mounts your phone to any flat surface, letting you secure it at just the right angle for whatever you're shooting. It uses a simple three-way clamp and can rotate in three directions while being held in place with an adjustable screw. Use it on bar tops, tables, desks—anywhere! This DIY iPhone tripod is super easy and inexpensive to make. You can put it together in less than an hour and have the perfect accessory for capturing all of life's little moments!
You can also see: DIY iPhone Stand Plans 
Tripod Out of Anything
Your phone's not the only thing that can take great photos. With the right accessories and helpful tips, you can also capture excellent pictures with your DSLR camera! DIY Tripod Out of Anything is the key to making your tripod; it lets you create a tripod out of anything. Although numerous types of tripods are available in the market, some are hard to find and expensive. Also, most of them don't allow you to use them with a smartphone or any small camera. This DIY tripod is a great way to show off your creative side. It will enable you to take perfect pictures or videos whenever you want, wherever you are.
How To Make A Homemade Tripod For Phone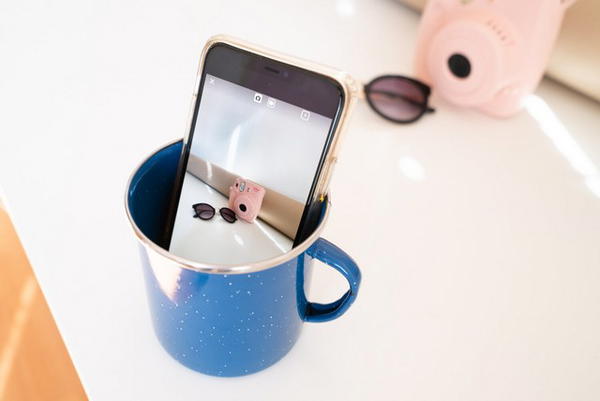 While tripods are generally expensive, there are several innovative ways to make your own tripod out of household items. Household tripod hacks help you to stabilize your camera. Utilize the everyday household items to shape up some good platforms. This can be done in 30-60 seconds, costing you only a few dollars. You can choose between the three types of hacks – upright, overhead, and distant. These will give you a new perspective when taking photos because they all create a new composition by changing the angle at which you shoot.
How To DIY Tripod Lamp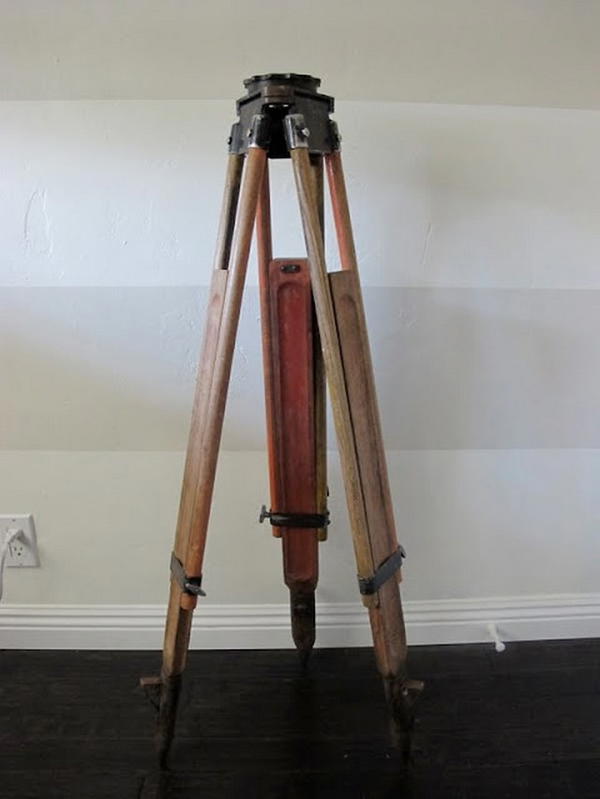 If you're looking for a simple and effective way to illuminate your room, look no further than this DIY standard tripod lamp. The design is made from plywood and can easily be assembled in minutes with essential tools. Tripod lamps are attractive and can be tailored to fit the décor of a space. But it may be challenging to find a tripod of the correct size or suitable height for a lamp. This article will show you how to transform an old tripod into a one-of-a-kind lamp with adjustable height and colored light bulbs for added visual interest.
Paper Towel Tripod
This is the cheapest way to find a working tripod for your DSLR. It would be best if you had a paper towel roll, a glue gun, and scissors. It's not rocket science — follow the video tutorial, and you'll be able to make one in minutes. Of course, simplicity is the key in this case: no special tricks or tools are involved; instead, you will only need to cut out some pieces of paper towel roll and glue them together. Use this project, and your photos will look professional. You can watch the video to see how it's made, or click below if you're looking for a quick fix!
DIY Tripod For Camera And Smartphone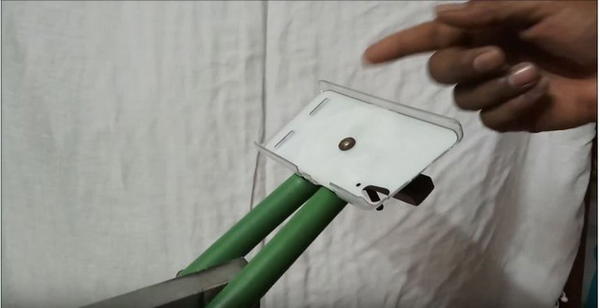 Looking for the best DIY antenna tripod? Get the HobbyWen Antenna Tripod; it allows you to capture beautiful birds-eye views and clear shots of landmarks, cities, and landscapes with your DSLR camera. The simple design is easy to use; you only need an attachment that fits your camera model (which can be purchased separately). It's versatile, too; you can combine it with a fish eye lens for wider shots or attach different lenses for intense vignetting. This antenna tripod is a simple but effective method for extending your wifi signals. You'll get a cleaner alert and improved coverage throughout the whole house.
Easy Tripod Craftsmanship
Learn how easy it is to make a Tripod for your camera. It will take about an hour or two to complete. The tripod mount capture device you will make is one of the most versatile accessories you can have when taking photos. This guide shows from start to finish how easy it is to put together your own Tripod Craftsmanship for your camera. Also, learn tips and tricks about capturing quality video and taking great pictures with your camera.
Overhead Tripod Idea to DIY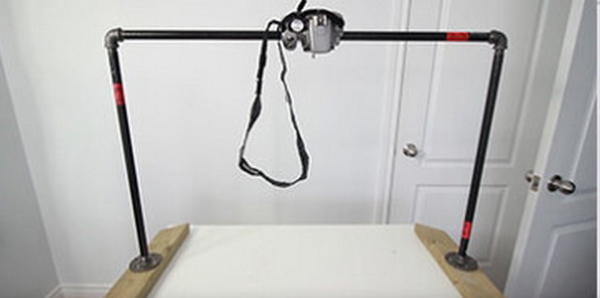 The Overhead Holding Tripod is perfect for taking overhead shots. It's easy to set up and holds your camera steady as it captures your images. You can use this item indoors and outdoors, making it a great, versatile product for hobbyists who want better results from their photos or videos. Perfect for overhead shots or any shots you want the camera to be at a head level without eating up your forehead, neck muscles, or a tripod. It's straightforward to use and constructed with a lightweight design. This is an updated version with more accurate measurements & more detailed instructions.
Homemade Tripod Facilities Plan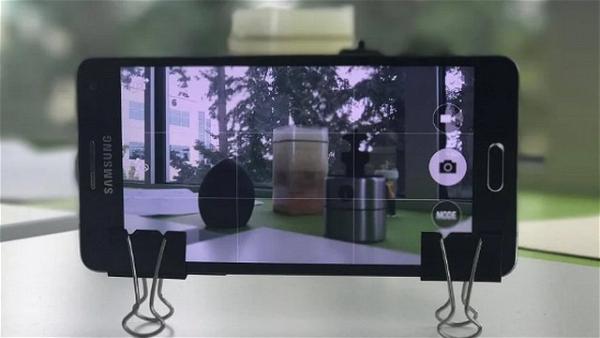 Tripods are great for stabilizing shots but are not always the best option. They're bulky and usually require multiple people to set up. With this DIY Stabilized Tripod Equipment, you can achieve all the same results in your home! Tripods are one essential accessory for filmmakers, but they aren't always easy to carry around. Sometimes you need a quick fix, which is why we've put together DIY stabilizer methods using household items to help you keep your camera steady before the shot. This stabilizing tripod is an excellent addition to any home. The only tools you need are a drill and screwdriver, and you'll be able to start using the tripod straight out of the box.
Endzone Camera Support Idea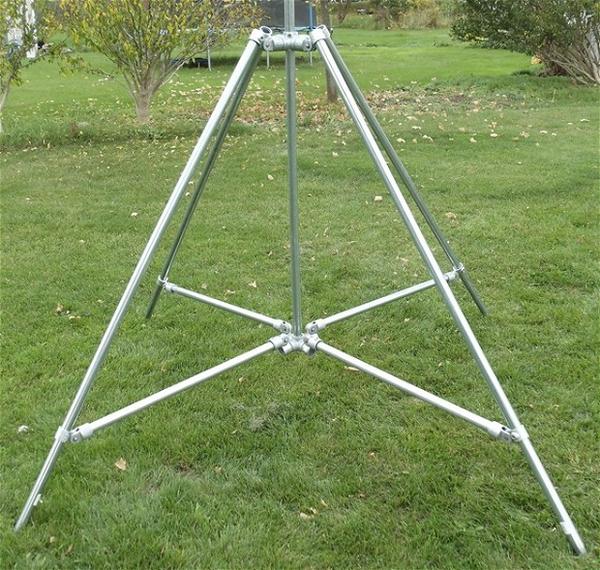 The DIY Endzone Tripod Support features an innovative design that allows easy assembly, durability, and strength. This tripod support is excellent for anyone looking for a versatile piece for their field goal rushing team. The DIY Endzone Tripod Support has a screw-in option that makes it easy to assemble and disassemble each time you need to transport it from game to game. This support bracket attaches quickly and easily to your goal and is perfect for use on traditional soccer goal posts or smaller endzone soccer goals. It is ideal for your next tailgate, sporting event, or party. It's lightweight and easy to assemble!
DIY Tripod Stand For Camera
Making a tripod is not only fun, but it also helps to teach you how to use tools like a drill and what type of metal pieces fit together. This DIY tripod kit includes all the parts needed for an easy assembly process. No electrical knowledge is required. The final structure has a professional look available in a variety of colors. In this tutorial, you'll learn how to build a high-quality tripod for your camera. It is sturdy, adjustable, and will allow you to get the best shots no matter where you are. This DIY project is perfect for those who enjoy working with metal and all things mechanical!
DIY 3 In 1 Tripod Idea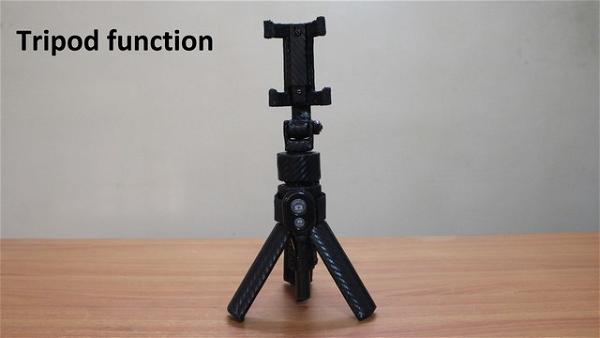 DIY 3-in-1 Multifunctional System is the ultimate home gym tool. This system was designed to incorporate some of the world's most effective strength training exercises into a convenient and portable unit, allowing you to safely perform squats, bench presses, incline presses, and curls in your own space. Its updated design includes a flexible water line, shut-off valve, and quick-release connection, making the job easier. This DIY 3-in-1 Multifunctional System comes with a pen holder and paper stand for drawing, writing, and more. The phone holder can hold up to 5.5-inch devices.