Speaker stands are a classic sound system accessory with adjustable heights and sturdy designs that keep your speakers from falling over. They help create a clean, professional look and can be made with a wide range of materials. This article will teach you about some affordable DIY Speaker Stand Projects designed for different rooms, spaces, styles, and budgets. Each project uses different tools and materials, but most intermediate woodworkers can complete all without needing special skills or tools beyond those typically found in a home workshop. These great-looking designs are sure to transform your music and audio experience while giving you a visually-appealing piece of furniture in your home. You can get creative and make different variations of each design!
DIY Speaker Stands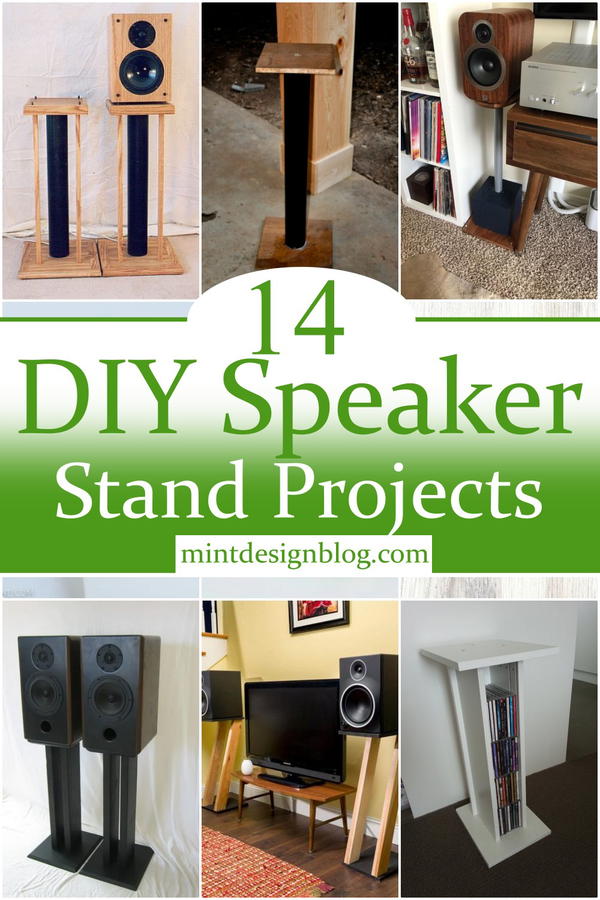 How To Build These Stands:
Build your speaker stands to get the most out of your home sound system. In this post, you'll find tips for crafting a wide range of designs that don't require expensive woodworking tools or a studio apartment-sized garage. The projects range from simple ideas to more advanced endeavors. These DIY Speaker Stand Plans allow you to customize your electronics setup to look exactly how you want it and provide better performance. All these stand designs can quickly be built in under an hour or two with simple tools such as clamps and drill presses.
Uses And Benefits:
DIY Speaker Stand Projects are a great way to showcase your interests, make an impression, and instill a sense of pride in your performance space. The wide variety of designs provides numerous options for small or large speakers and provides a simple, affordable way to enhance the aesthetics of your performance space. Using a pair of speaker stands is one of the cheapest ways to upgrade your sound system. Speaker stands to give you a better listening experience and make it easier to define the speaker in your room.
In this DIY post, you'll find tips, techniques, and step-by-step instructions on making these 14 DIY Speaker Stand Projects that will help you transform a simple pair of wooden legs into an elegant piece of furniture that adds character; to any room!
You Can See: 24 DIY Bluetooth Speaker Projects
DIY Speaker Stands For Less Budget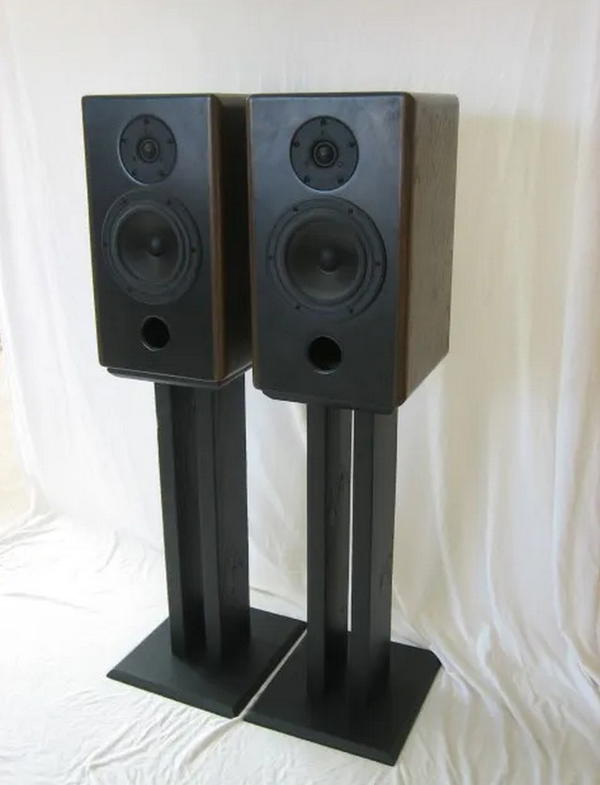 These stands are simple to build and require very little skill. One could use any materials for this project. MDF is excellent for its durability and portability, but one can get creative with other types of wood, such as pine or cedar. This DIY guide will show you how to make your own low-budget stands that are sturdy enough to securely hold an array of speakers weighing up to 60 pounds each. It's a little more time-consuming than building this easy DIY solution, but it looks great and completes your listening environment.
Floor Standing Speaker Stand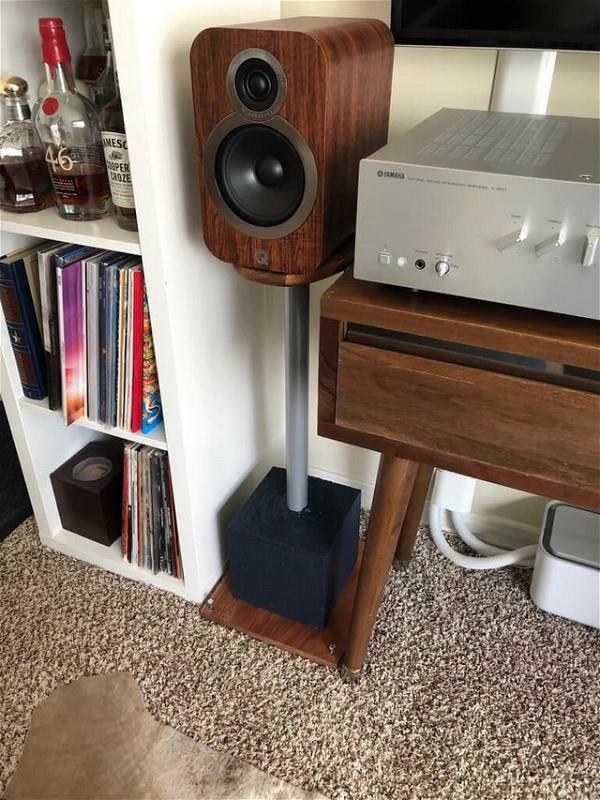 These speaker stands are heavy-duty, stable, and perfect for keeping your speakers in place. These floor speaker stands are made of Walnut 12×12 wood pieces, much stronger than cheap plastic. They are designed to support a good amount of weight without tipping over. You'll have peace of mind knowing your speakers will not budge or fall over during use. The floor speaker stand weighs only 30lbs; this makes it highly stable, flexible, and valuable on uneven surfaces like concrete.
Desktop Speaker Stands
This desktop speaker stand is a simple and effective solution to support your desktop speakers. You can manufacture this speaker stand yourself by following the simple step-by-step process explained in this video. The basic idea behind this wooden stand is to create a robust base for the speaker cabinet to support itself without leaning on the table surface, which results in poor sound quality. The stands are made from wood and can be easily assembled at home.
Modern Speaker Stand Under $50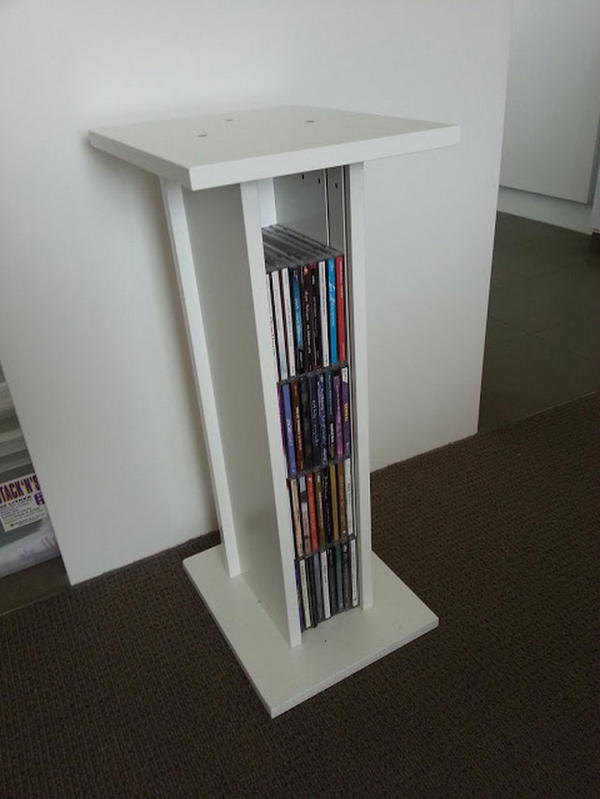 The perfect solution for your home or office, this modern speaker stand is the ideal way to save space, money, and effort. Designed with a classic design, it transforms an ordinary shelf into a stabilized stand that firmly supports your speakers in both vertical and horizontal positions. You just need to install the top surface, paint & prime it, and securely fasten screws and brackets. It is simple and easy to install yet sturdy enough to support most speakers and soundbars up to 30 pounds. The stand mounts onto any shelf or tray, making it ideal for saving space, money, and effort.
Space Saving Speakers Stands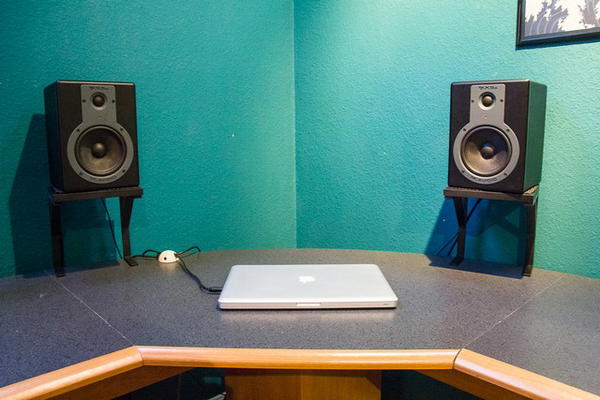 These Space Saving Speakers Stands are excellent for home and office use. The stands are portable and lightweight, making them perfect for the household or professional environment. Made of high-quality material, these stands help protect your speaker system from scratches and dust, keeping it clean for years to come. These stands are designed to save space on your desk or table and maximize speakers' sound performance. Each includes safety attachments for added peace of mind when installing your speakers. The solid construction makes these stands sturdy enough to withstand heavy use.
DIY Speaker Stands Idea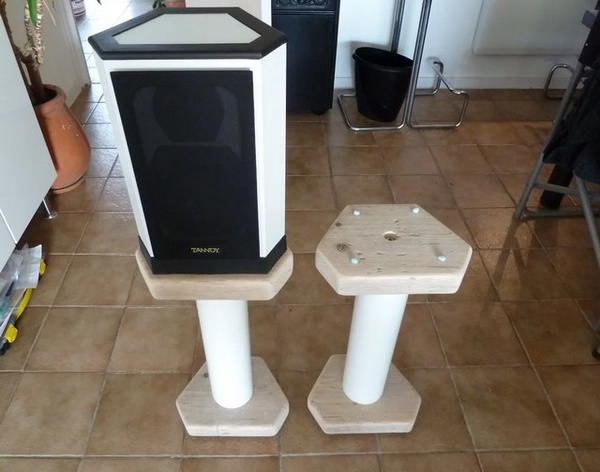 For this little project, you'll need an old scaffolding plank, a piece of timber, and some screws, anchors, or whatever else you need to fix it together. We have also used cable ties to add additional supports to the stand to make it more rigid. This towering speaker stand is an impressive way to bring any sound system up to the next level. With an easy build and a sleek finish, it's an ideal centerpiece for your home entertainment setup.
Desktop Speaker Stand in 15 Minute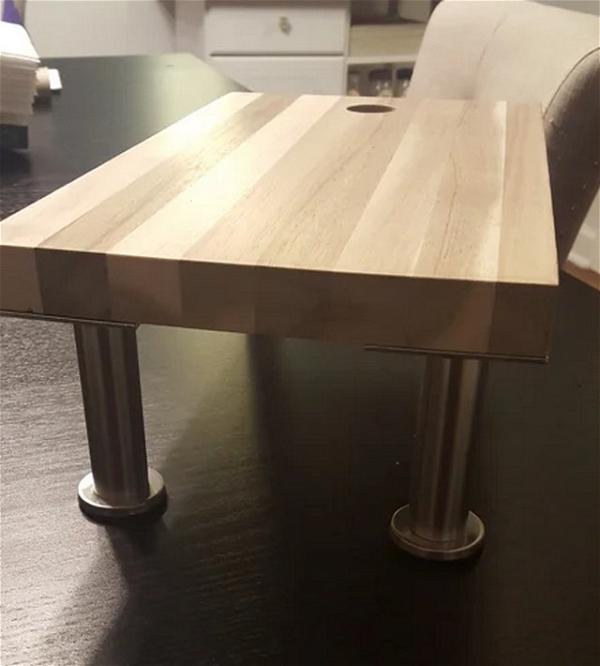 The CAPITA leg stands were well-made, sturdy, and adjustable. The black rubber feet helped keep the speakers from sliding too much or making noise on wooden floors. The legs could be adjusted for height, so there was no need for a screwdriver or additional hardware. And best of all, the legs are collapsible for easy storage–perfect for small spaces! The only downside is they're a little expensive compared to other options.
Custom Built Speaker Stands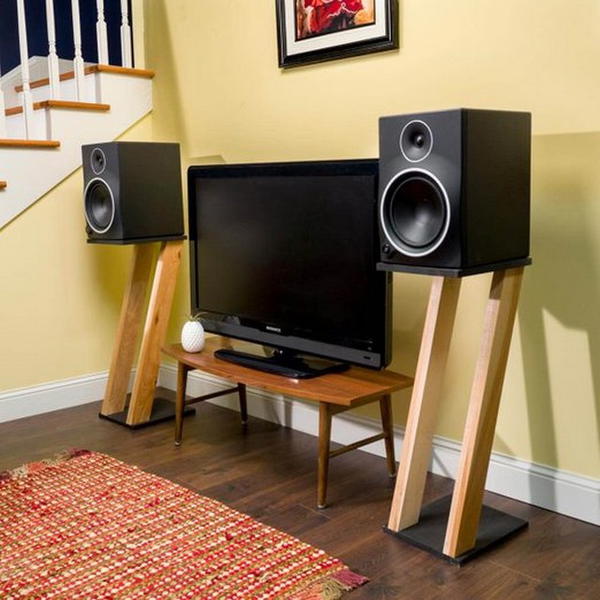 This article will show you how to build a custom speaker stand for your home theater or audio system. The process is simple and requires only essential tools and materials. A professional-looking speaker stand can be accomplished with a few quick measurements, an inexpensive controller board, and a few components from your local hardware store. In addition, it's also easier to move around if you have different locations you play music from or move from room to room. You can make a custom stand with a few supplies and lumber.
High-Performance Stands
You can construct a high stand using ordinary cinder blocks for a minimal amount. They are incredibly durable and provide substantial flexibility in placement. This stand is ideal for use in small spaces where it isn't easy to obtain high placement. There are two boxes; one with a large hollow area and another with slightly smaller hollow areas - ideal for smaller plants. This project is easy to accomplish and will only set you back $10, but the tradeoff will be higher stability at the expense of versatility.
Speaker Stands Using Pvc And Plywood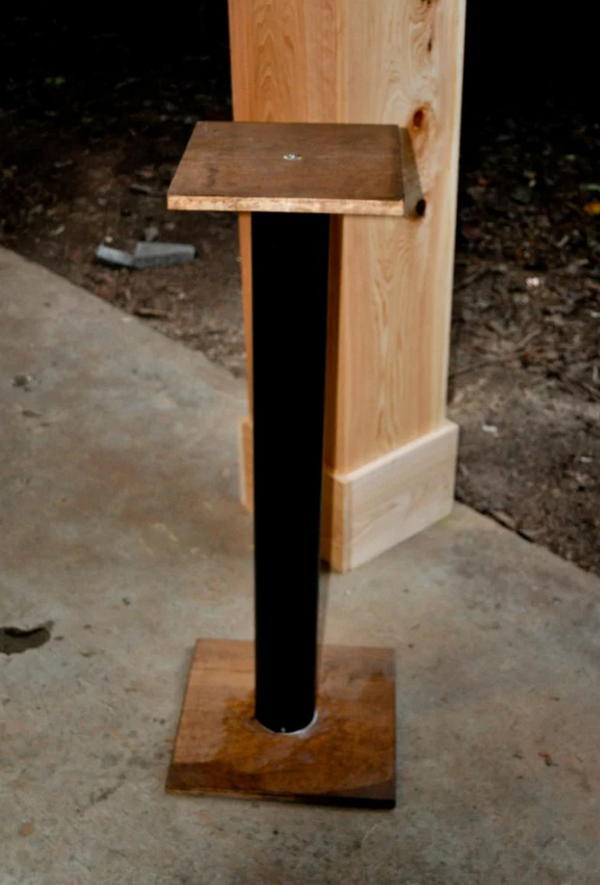 Many audio enthusiasts have tried to build their own speaker stands. But if you can't find the proper video tutorial and explanation, what will you do? We've got a step-by-step guide for you with instructions on how to make PVC stands using plywood boards. This process is much easier than ever imagined and will be done in an hour or less! Making only two wood blocks, you'll be able to build sturdy stands that don't bend under bigger and heavier equipment. After reading this article, you should have a clear idea of how to go about it and will then be able to get started on your own.
Timber-Made Speaker Stand
A proper speaker stand is a must for every home audio system. A stand gives the music from your speakers an adequate foundation, providing optimal sound and reducing the chances of damage to your gear. The Timber-Made stands are handmade expertly and thoughtfully, giving you attractive and durable furniture that will last many years. Made of solid clear western red cedar, this speaker stand is perfect for sensitive acoustic instruments, such as pianos or organs, and also has enough mass to hold large loudspeakers weighing up to 150 lbs.
Heavy-Duty DIY Stands
Making a stand at home is always cheaper and more convenient while guaranteeing the same results as a purchased stand. This detailed instructional video and easy-to-follow background information will guide you through creating a sturdy stand while allowing you to save money by not having to rely on store-bought monitor mounts. One of the best qualities of DIY stands is the ability to customize them into furniture pieces you may already have—that means no expensive shopping list!
Sand Filled Speaker Stand
This sand-filled speaker stand is a simple and attractive solution to elevating your speakers. It's strong, attractive, and made to last. Several steps are required to build this stand, but the tutorial will guide you through each one with step-by-step instructions. By using pine and MDF boards, you can complete this project on the weekend in your own workshop with basic tools and skills, making it perfect for first-time builders and experienced woodworkers. The speaker stand's main advantage is that the holder is made from sand and can be shaped.
Wood Speaker Stand Idea
This article will teach and guide you in creating a functional yet strong speaker stand for your home audio bookshelf system. Stand construction is relatively simple and inexpensive to implement. You will need to assemble wooden pieces using PVC pipe and fittings, then construct a support structure to maintain primary stability and functionality. With the right combination of these components, you can achieve proper height adjustment for speaker installation. From primary stands to support assemblies and finishing touches, this DIY guide contains all the info necessary for successful implementation.