Get rid of that dark appearance in your photos and bring out the shine. Ring lights can be used for a wide range of purposes. You can make your own ring light by using inexpensive products that are available at home. The best thing about using a ring light is that it is versatile and cheaper than professional lighting. Not only will it come in handy for any photographer, but if you are a makeup artist, you must have a ring light for your kit. Here we have brought you DIY Ring Light Projects for smartphones, Digital Cameras, and more makeup rings, which are both super easy to make and highly affordable. They will add an edgy touch to your images and videos without burning a hole in your pocket!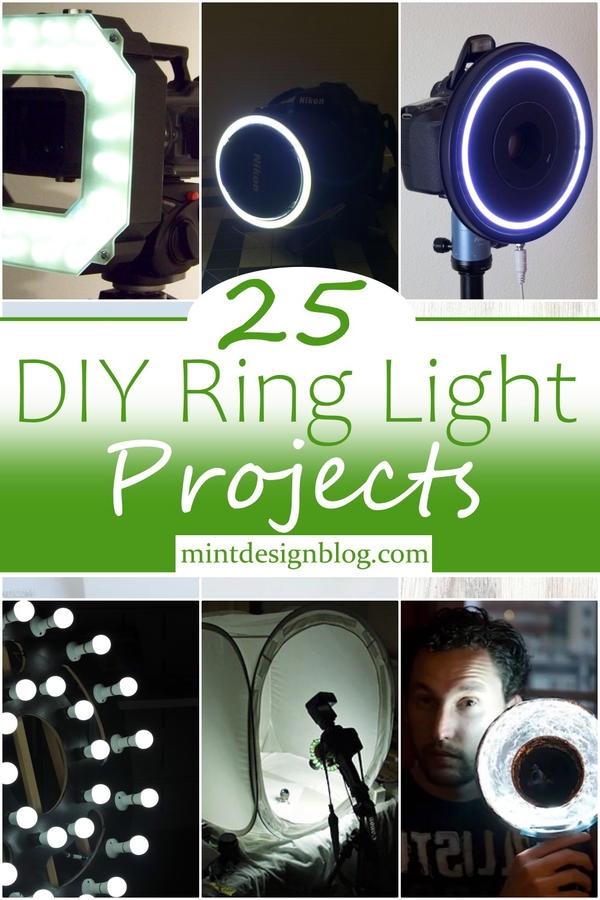 This list of DIY Ring Light Projects will help you create your own beautiful light or ring light at home. Ring lights enhance the quality of images and videos by providing soft lighting. You can also use them for beauty, photography, and videography purposes. Having one at home would also be an added advantage as you can use it for professional video shoots and selfies. The following DIY Ring Light Plans you can complete without help from anyone. They all have detailed instructions, a step-by-step guide, and plenty of pictures; follow them correctly to build your ring light.
You Can See: 20 DIY Backdrop Stand Ideas
How To Do:
Here's an opportunity to make your own ring light from scratch. It doesn't have to be complicated or expensive. It could be made with items you have around the house at that moment. These DIY Ring Light Projects will teach you how to make your own ring light home. Your photos and videos will look much better and professional with a ring light. These DIY ring light projects that you can build yourself without needing much experience or tools!
Uses And Scope:
A professional ring light will surely serve you well if you are a photographer or a serious hobbyist. However, you must be prepared that these professional ring lights come with a hefty price tag. If you don't want to spend so much money on a ring light doesn't, then you can check out the DIY Ring Light Projects we have put together in this article. They are designed to replicate the soft, diffused lighting you get when taking photos outdoors under the midday sun. With this type of lighting, it is possible to make almost any amateur-looking images look more professional, with beautiful depth and shadow on your face.
We've Collected 25 different DIY Ring Light Projects that you can do yourself quickly and cheaply in order to improve the quality of your photos, videos, and makeup needs!
Mini Led Ring Light Idea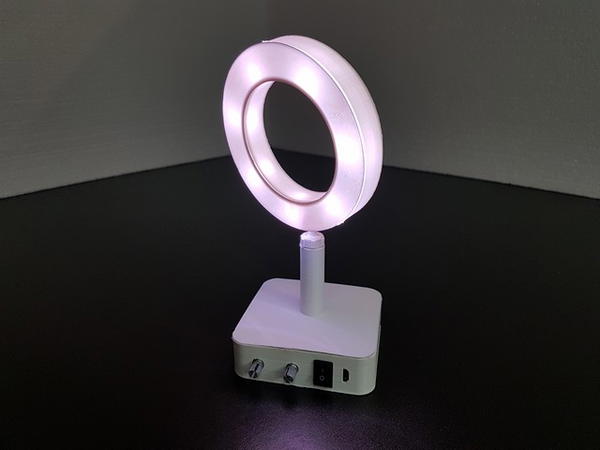 This Mini Led Ring Light solves all your night light problems. The mini led ring light is easy to use with a 360-degree adjustable head, giving you the perfect position for any style you want. It features a powerful USB Rechargeable battery with over 120 hours of use on a single charge! With 3 different brightness modes, you can find just the right amount of light needed for any situation; Great for makeup lighting, reading, drawing, crafts, and hobbies.
Unique Ring Light To Make
You could spend hundreds of dollars on a professional ring light, but we can tell you from experience that good ones are hard to find. If you already have speed lights, it's easy to build a DIY ring light like the one David Ranta constructed for just $150. Simply purchase a standard speed ring and six slim linkable under cabinet lights. Then mount them with pipe clamps and metal straps, add some cables, and you'll be good to go!
DIY Ring Light With Stand Idea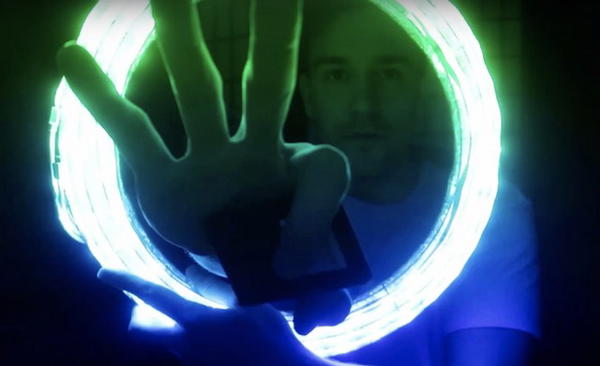 Building a DIY Ring Light is one of the cheapest ways to light your room. Unfortunately, it's not as easy as you may think. There are a lot of considerations like size and material when building these cheap ring lights for video or photography. You can quickly get your supplies from home or a store. So this article will look into each component and how we can build the best-looking DIY Ring Light at home. You can use this DIY ring light for photo shoots, photography, and videography.
Best Ring Light To DIY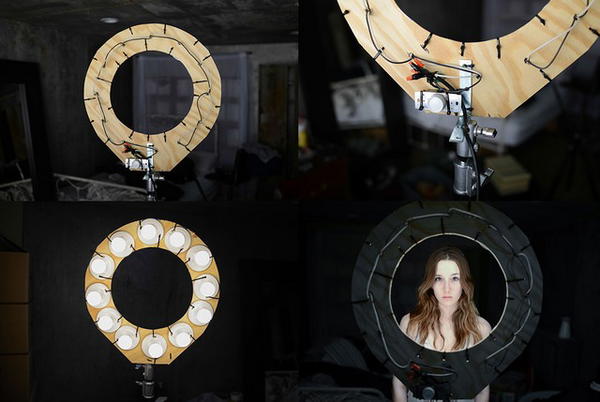 Do you want to make your videos look professional? Do you want to be a TikTok sensation? Well, then you would need a ring light for it. This tutorial will show you how to make the best ring light for your videos. The making process includes many tools and materials, some of which are very expensive. But, in this tutorial, we have used very cheap and readily available materials that anyone can find lying around in their house. By following this tutorial, you are bound to save quite a lot of money and get good quality results.
DIY Cheap Ring Light Idea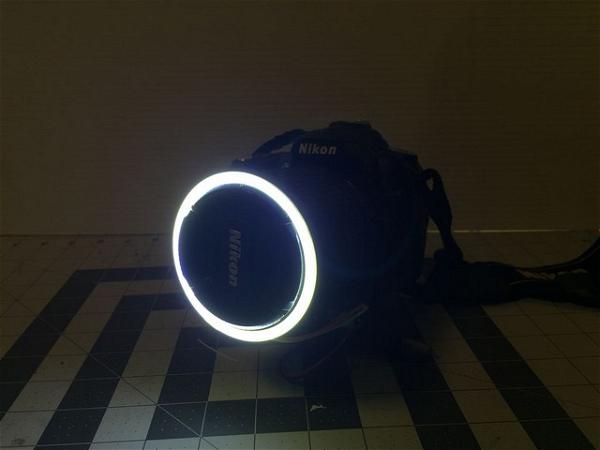 If you're looking for a ring light that you can use to improve your photography, this DIY cheap ring light idea is perfect. Though it might look complicated initially, it's straightforward and inexpensive to make yourself and mount on your camera. You can DIY a ring light with everyday household items and your phone very inexpensively. This great tutorial will tell you how to make the lighting effect on your pictures look amazing!
Set Up Neewer Ring Light
So, I've wanted to get something like this for a while and finally have put it together. This is the Neewer Ring Light Kit 18" I found online and had shipped to me. This is not just a ring light. It has all the necessary accessories, including a diffuser, bars of different sizes, etc. This video shows how to set up and use this light in your videos + we will set it up with a phone and then on my camera so that you will see the difference between using an actual video lighting setup vs. playing with the shadows.
Easy And Cheap To Make Ring Light
If you don't have a ring light yet and want to make something cheap and at the same time high quality - this video is for you. Many options are available on the market, but these options cost a lot of money. Making a professional ring light is cost-effective and not so difficult. This light can illuminate the whole face very well! The main idea of this ring lighting is to add high-quality light from all sides of your subject. It's a cheap way to get professional results! This is one of the easiest, fastest, and very effective ring lights you can make for your everyday vlogging.
Make LED Studio Ring Light
The creator will show you how to make an LED studio ring light, an alternative to professional studio lights, in this video guide. This LED light uses 168 LED bulbs which gives enough brightness to give the effect of professional lights; it has been much cheaper than buying high-end ring light because the price for the lights is very low, and the battery holder with wires is also affordable. So if you have plans on making video tutorials with your Youtube channel, then this video tutorial is for you.
LED Ring Light Idea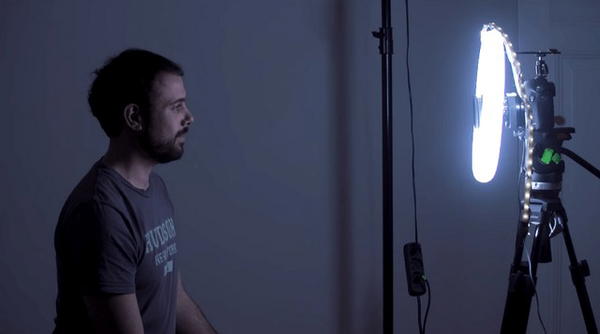 A ring light is also great for filming makeup tutorials and photos. A bright ring light comes with an even light source, which makes even the most subtle makeup or facial features pop out in your video or photo. The DIY TikTok ring light that we'll be making today is a much cheaper alternative to expensive ones from the market. You only need to get the materials required for building it, which are also easy to find. The most costly part might be the power supply, but on the other hand, you could use an old phone charger that is broken or not being used anymore, making your DIY ring light even more affordable.
Best Photography Ring Light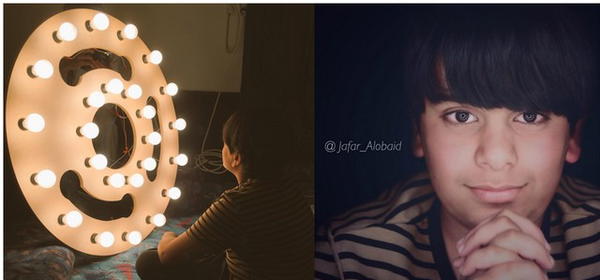 A ring light is a photography tool that creates even, shadowless lighting on any subject. A ring light will provide perfect lighting for small products, food photographs, and other subjects that can be difficult to photograph by natural means. The best thing about this ring light is that it can be made at home with a few components like fluorescent bulbs. A wooden platform supporting these bulbs is also required at the same time. With this DIY ring light, you can turn your phone into a professional-quality ring light in minutes.
Easy Ring Light For Makeup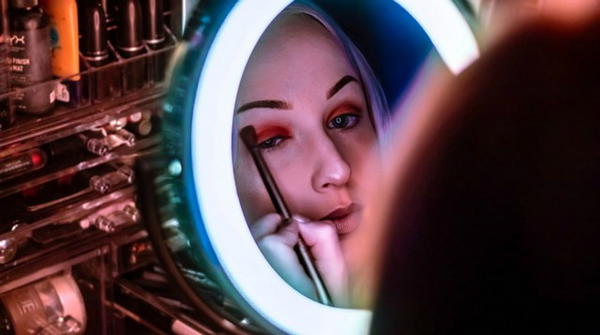 Have you ever used a ring light for your makeup needs? If not, this guide will show you how to make one. You can easily create a ring light for yourself at home. You'll need a few essential tools, a wreath frame, and some foil. The process isn't complicated at all and should only take about an hour to complete. Once you have your ring light set up, you'll have everything that you need to use for makeup or photos throughout the year!
Best Ring Light For Photography
The best ring light for photography is made with many lights, and this particular one is just that. It has a whole lot of lamps attached to it. This is perfect for taking pictures at any time of the day since they do not need to be directly focused on your face. Not only that, but they will also illuminate the entire room giving you an added benefit when taking photos indoors. It takes advantage of the best features of the photographic ring light and adds a vintage flair to your photos.
Cookie Can Ring Light Idea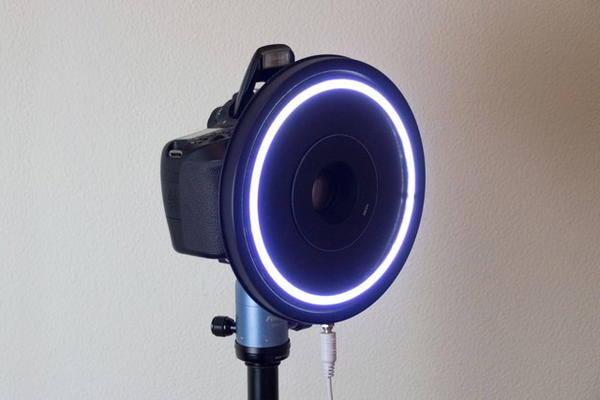 Create the perfect and cute ring light for yourself or a loved one! This DIY project will have you bright, lit, and having fun with your friends. You can use it as your primary lighting source or even a backlight for your pictures. The creator was able to convert a cookie can into this beautiful DIY ring light. You will need a power adapter, dimmer, LED light, glue, drills, and a lot of other materials to make this DIY ring light.
How To Make A Ring Light For Youtube
This Ring Light will allow you to step into a professional ring of light without spending money on it. Making a ring light for Youtube is not easy, especially if you want to make it yourself. It requires a lot of experience and skills in order to get it right. It is perfect for shooting short low-light videos and showcasing jewelry, makeup, and other items. This DIY Ring Light will transform your videos into high-quality content that stands out from the crowd.
DIY Ring Light For Makeup
If you have a thing for ring lights and want to make one, then this is a perfect time. As much as they seem expensive and expensive, this DIY ring light for makeup is an inexpensive way of getting them without having to spend a lot of money. The materials needed are in your house or can be bought for an affordable price, and you would love how easy it is to build your own. It's fun, easy, and affordable with step-by-step instructions and pictures. And you get to learn how it looks from different angles, when the lighting is on and when off.
Led Ring Light With Stand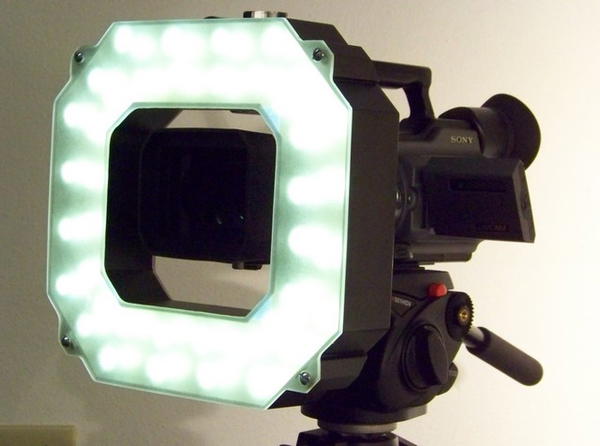 A ring light is a light that is designed to sit around the lens of a subject. A ring light will provide you with even soft lighting, making it ideal for photography and videography purposes. This guide will show you how to build an LED ring light with a stand all by yourself, even if you're not good with connecting wires. With the materials and tools, the process shouldn't be too complicated for you to complete.
DIY Ring Light In 10 Minutes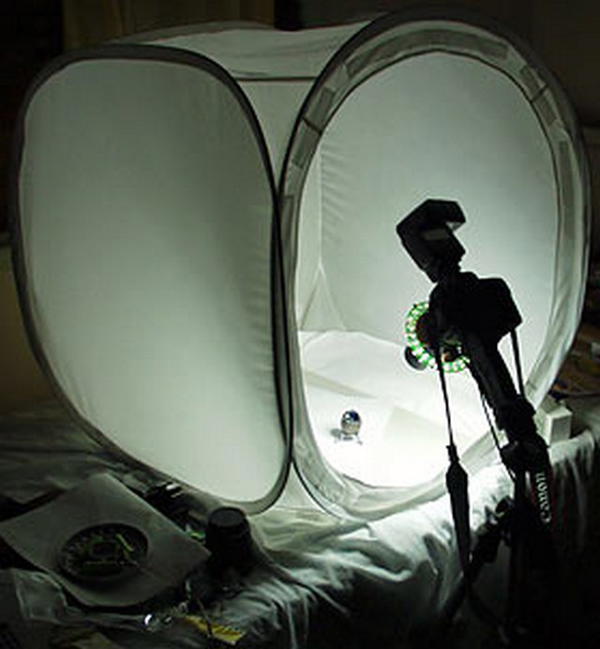 A ring light is an invaluable piece of equipment for people who want to make their photos look better by making the edges or faces of their subjects appear brighter than the rest of their bodies. A ring light is also ideal for photographers who want to take low-light photographs without artificial lighting or flash. While some models are extremely expensive, you can create this DIY ring light in just 10 minutes using materials from a hardware store and your creativity. All you need is an LED strip and some tools to create this great tool that can be used as a lamp and a photography accessory.
DIY Low Budget Ring Light
A DIY low-budget ring light is always an excellent way to start if you are looking for a cheap lighting solution for your product photography, makeup tutorials, and videos. We will use an LED strip, chop the wood, and put everything together. Assemble as shown in the video above, then you can plug it into your external power supply via a USB charger or adapter. This low-budget DIY ring light will provide great lighting for video or even photography.
How To Ring Flash Idea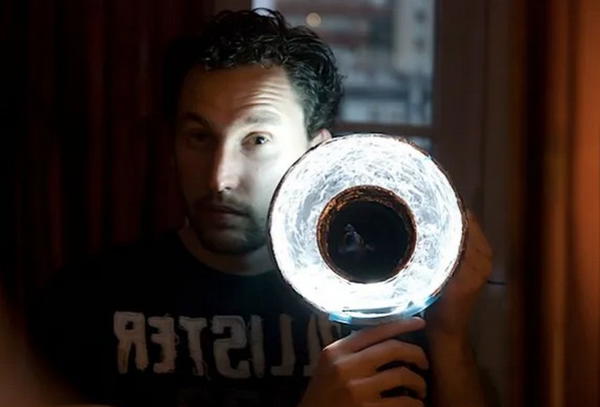 If you want something other than the standard ring flash that comes with your camera, there's a DIY solution. This DIY ring flash is inexpensive and easy to build. For less than 20 Euros and zero soldering, you can make a ring flash of your own that fits perfectly around your lens. The guide shows you how to build it out of materials found at a hardware store, so there's really no excuse not to give it a try.
Photography Ring Light Camera Idea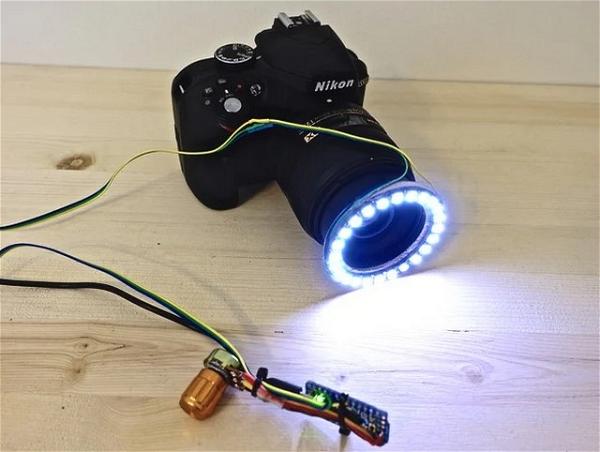 If you're looking to get a professional ring light for your photography needs, then this is the perfect DIY for you. You would need to know your way around circuits to make it, but if you do not want any electrical shocks as such, then this is the one. The potentiometer is used to adjust the brightness of the ring light and can come in handy when you don't want too much-LED brightness at any time. It's powered by a whopping 12V DC battery with a voltage regulator that keeps it consistent.
DIY Ring Light Stand With Phone Holder
Whatever you want to do, you need good lighting. This DIY Ring Light Stand is the ultimate tool for achieving gorgeous, professional-looking content on social media and other platforms. You will be sure that people are watching your content because of the high-quality images you will get by using this ring light stand. Just mount your phone on top of this stand, and it will automatically light up you, allowing you to create high-quality videos without worrying about your phone.
DIY Ring Light For Phone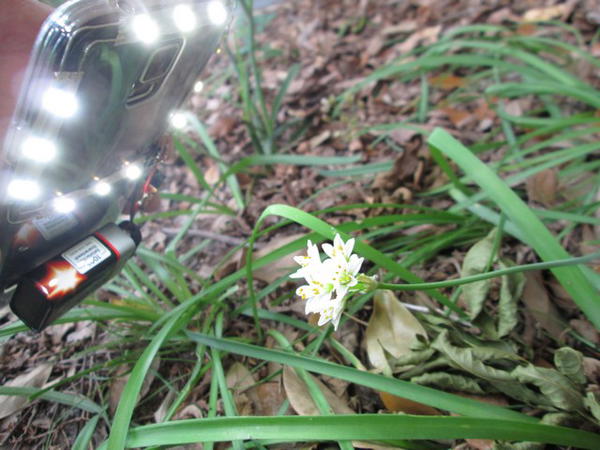 Using the materials in the article, this DIY ring light is a cheap and easy way to provide sufficient light for filming or taking photos on your phone. The ring light is designed to fit any smartphone using the included elastic bands. This quick and easy project can be completed in an afternoon, adding a professional look to your phone videos. This is an easy project that can be done in an afternoon, and it works great as a makeshift lighting rig when shooting videos with your phone.
How To Make A Ring Light For Phone
This tutorial will show you how to make a ring light for your Android or iOS device. We have chosen to use an iOS version because it is easier and cheaper than its Android counterparts. Making a ring light for your phone is easy and inexpensive. It will improve the quality of your photographs by enhancing the lighting on your subject. The best thing about this DIY lighting tool is that it's not bulky and takes very little time to set up and break down.
Fluorescent Ring Light Near Me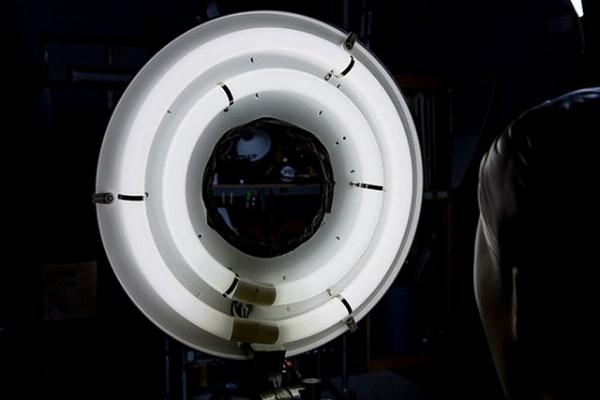 Have you ever wanted to take incredible name-brand photos or videos of your family and friends? If you have, then the Fluorescent Ring Light is just what you need. It allows you to be a professional photographer or videographer in the comfort of your own home or studio. You can finally show off your skills with a world-class ring light that makes every picture or video look professional and takes it like a professional photographer. This ring light is designed to fit onto your front-facing camera like an iPhone X and most other smartphones, so no matter where you are, if you have an iPhone X, Samsung Galaxy 10, or other smartphones, then this fluorescent ring light will be perfect for you!
DIY Ring Light With Stand
DIY ring light with stand is an effortless project to do. All you need is a couple of materials that can be bought at a nearby store and tools to help put the stand together. The stand itself is pretty simple too, so it's not going to take much time to finish. You should not have any problem putting it together on your own in an hour or so. This simple DIY tutorial will teach you how to make your own ring light. You just need the right tools and materials to get started, along with a little bit of patience.