One of the essential parts of any table is the legs; They support the weight of the tabletop and are what give your table its character and design. Table legs come in various shapes and sizes, so we have chosen to present 20 DIY Table Legs Plans here for you. These DIY table leg plans will help you create a beautiful piece of furniture for your home, garden, or business. They are easy to follow, and you can use the guide as many times as you want. All these DIY projects are easy to follow and will help you build your own table legs in no time!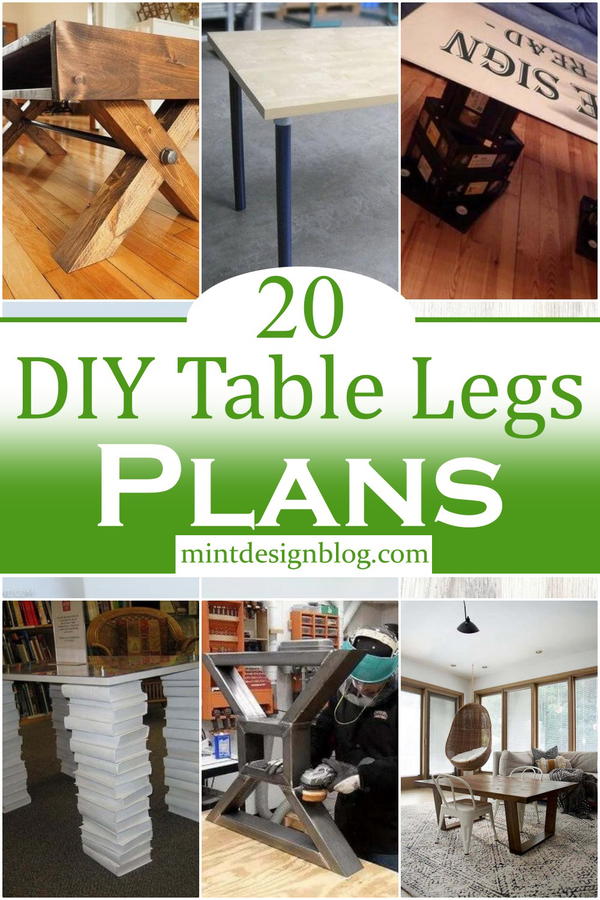 These DIY table legs are made from different materials such as wood, metal, glass, and concrete. The most common material used to make DIY table legs is wood. Wood is a cheap material and can be easily found in any home center or hardware store. DIY table legs are a great way to add your personal touch to any table. If you want to make some solid and sturdy legs, the best way is to make them yourself. We were able to find some DIY table leg projects. Some of the projects are easy to make, while others are complicated. The great thing about these projects is that they all have detailed instructions so that you can follow along easily!
Here are 20 DIY table leg plans that will inspire you and help you build your own table legs, Some were simple, and others were a little more challenging to make.
X Coffee Table Leg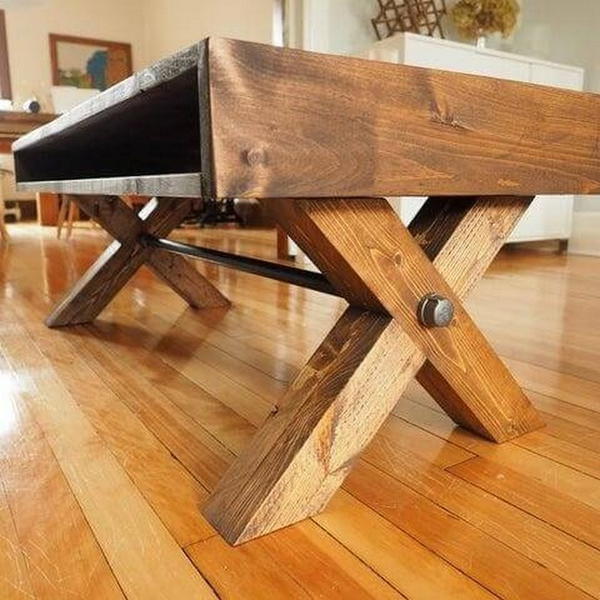 The X coffee table is a fantastic furniture piece that everyone can enjoy. It's straightforward to build with an X-shaped base, and there's room for books or decorative objects on top. You need pipe nipples, end caps, couplings, black iron pipe, polyurethane, danish oil, and wood stain. The tools you'll use include pocket hole jig, clamps, drill, mitre saw and more. Measurements are essential, so it would look great when done. After assembling all parts, it's time to finish it by painting it black, then apply polyurethane to get a neat and beautiful leg that you can proudly display in your living room or bedroom.
Pipe Leg DIY Table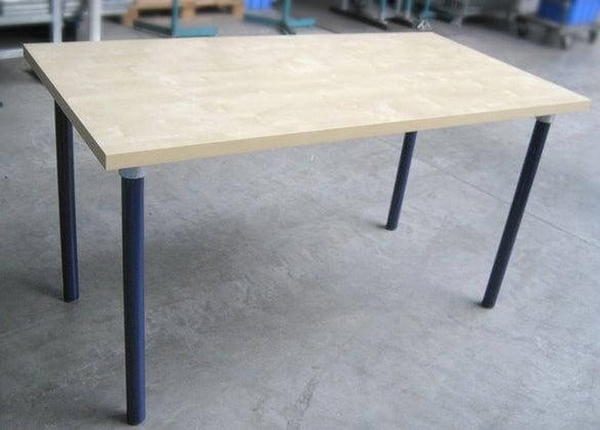 DIY Pipe Leg Table is one of the many things you can build for your home in an afternoon. The pipe leg table is an inexpensive, inventive, and fashionable DIY project that will help you create a beautiful and functional piece of furniture. You'll need flanges, wood screws, a plastic plug, legs, and a few more tools. This step-by-step guide will walk you through building a tabletop and folding legs from any flat wood board that's easy to cut and can attach with wood screws.
How To Make Table Legs From Wood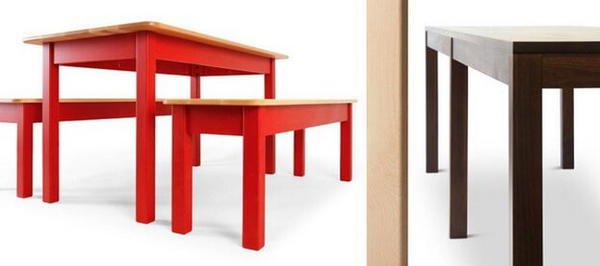 If you want to know how to make square wooden legs, this article will guide you through each step. You will learn the steps for choosing your wood and sanding it down and the actual process of building the table legs. You can create these square wooden table legs in any size and style that fits your needs! It's also enjoyable to make your own legs for a table and watch how people react when you tell them how it was done.
How To Build Modern Desk Legs
Building modern desk legs is not an easy job. However, they will look great when you're finished. There are a lot of steps that you need to follow through with so that the process will be more straightforward. The first step would be to flatten the rough sawn lumber and other sides with your planner. It might seem complicated and tedious if you don't have this equipment. Nevertheless, after that, you'll be forming trapezoid legs that will be used as modern desk legs.
DIY Modern Geometric Table Legs
How would you like to create modern geometric table legs that look incredibly cool? This video guide will show you how. They are easy to make since all the materials are easily accessible. All you need is some basic carpentry skills and tools, plus patience and creativity. Follow this video tutorial and rebuild the legs of your table if it is similar to this one. You're going to be amazed at how great these modern geometric table legs look once you're done!
X-Shaped Farm Table Legs
X-shaped farm table legs are an excellent addition to your outdoor dining area. They are sturdy and durable so that you can depend on them for many years. This video tutorial will teach you to use essential tools to make X-shaped table legs. By following this step-by-step instruction, you will learn how to build your own table legs! It's straightforward - all you need is a few mitre cuts, a planer, sander, and some other essential tools.
How To Make X Table Legs
Sometimes seeing the result makes it more fun and rewarding to do some DIY. The X-shaped table legs are one of the most popular leg ideas recently. These are simple and easy, and the materials are available everywhere. You can build it with a few pieces of wood, straightforward tools, and some time to make it yourself. The making process is quite simple to follow, and after building, you will have a gorgeous piece of furniture that is perfect for your kitchen or dining room.
How To Make Curved Legs From Straight Wood
If you're looking for a quick and easy way to make nice, sturdy curved table legs from straight wood, this will be the perfect tutorial for you! This video will show you how easy it is to do by walking you through all steps. Draw a template according to the design of the leg, then cut out the pieces (which you will do with a jigsaw), assemble them and apply glue in place. After that, you will add some finishing touches, such as sanding it and down polish to the wood.
DIY VHS Couch Legs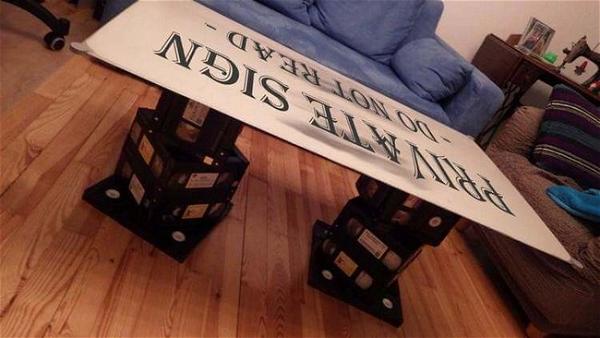 This project will show you how to turn old VHS cassettes into unique table legs, which are an excellent project for all types of tables. This is a fun and inexpensive DIY project that you can do with just a few materials and tools. You'll need many materials and tools to build these VHS couch legs. It is a modern table leg, and it's not as easy to make as you may think, but it's simple for you to follow the guide correctly. It would be best if you had VHS cassettes, plywood, cordless drill, rivet gun, sandpaper, jigsaw, and bandsaw, among others.
DIY Hairpin Table Legs
In this tutorial, the creator has shared a step by step guide on building hairpin table legs. The video demonstrates how easy it is to make your own hairpin table legs with simple tools and metal pipes prepared beforehand. The steps may be taken slowly for the DIY'er to understand how welding works and how to cut, design, paint, and assemble everything needed for this table project. The cost of this project is low, and the materials can be found at your local hardware store.
DIY Modern Non-Metal Table Legs
This DIY Modern Non-Metal Table Leg is perfect for a wide range of projects. They might be great as a modern replacement for chunky wooden legs on an old desk or table or even as new legs for your bed. The steel can also be spray painted to create a beautiful finish that brightens up the room. This video shows you how to build this. You'll need wood, wood screws, wood dowels, Titebond wood glue, and a dark steel Rustoleum spray paint.
How To Make Table Legs
Do you want to make wooden table legs with your own hands? Then you need this video guide! It will show you the process of laminating pieces of wood to make legs out of them. It's a simple process so that anyone will understand it easily. Laminate the pieces with Titebond wood glue and make sure they fit together before cutting them apart. Once glued together and cut into the shape of a leg, we can start sanding down our newly created table legs.
DIY Table Legs Out Of Books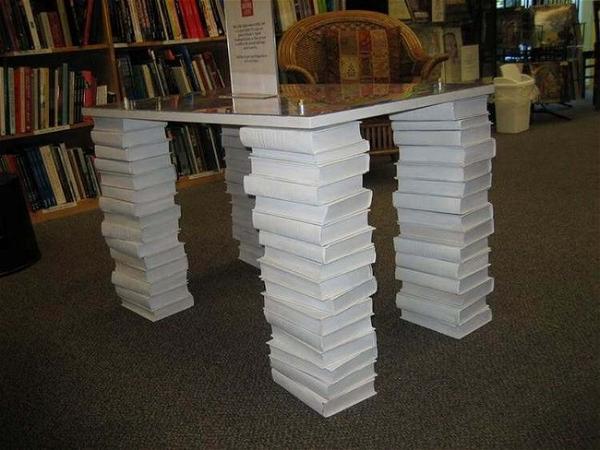 With these DIY table legs out of books, you can make your tables more charming and artistic. And you don't necessarily have to use the old boring hardcover books; you can use any books you like most. The first step is to build the table's frame, then glue the books on it, and then there are other optional steps to decorate it for a beautiful and contemporary look. This guide will help and direct you to build the legs efficiently.
DIY Metal Table Legs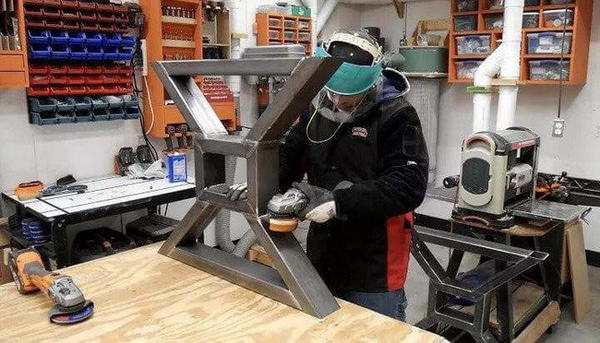 You don't have to pay a considerable amount of money to get a great-looking table. Metal legs look sleek, professional, and modern. They can be used in any room of your house as they are easy to carry. This DIY project is great for people with limited space, such as apartments, or for people who want more flexibility in furniture arrangements. This looks elegant and impressive, especially with the addition of a glass tabletop to match.
DIY Kids Table With Trapezoid Legs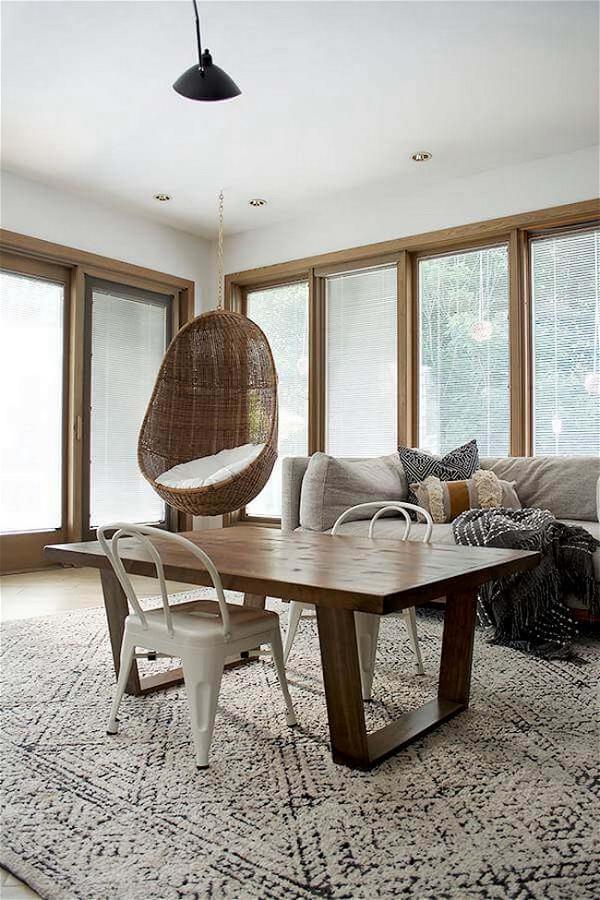 This is a super easy build and is perfect for your kids! This kid's table is made in a trapezoid shape and will fit any decor. It is made from wood laminate and metal brackets. You need two laminated spruce boards, wood glue, wood filler, and a few more supplies. The making process follows easy-to-follow steps to guide you through the build process. This project is excellent for beginners and children who can build their own play table and have fun doing it!
DIY Dining Table With Turned Legs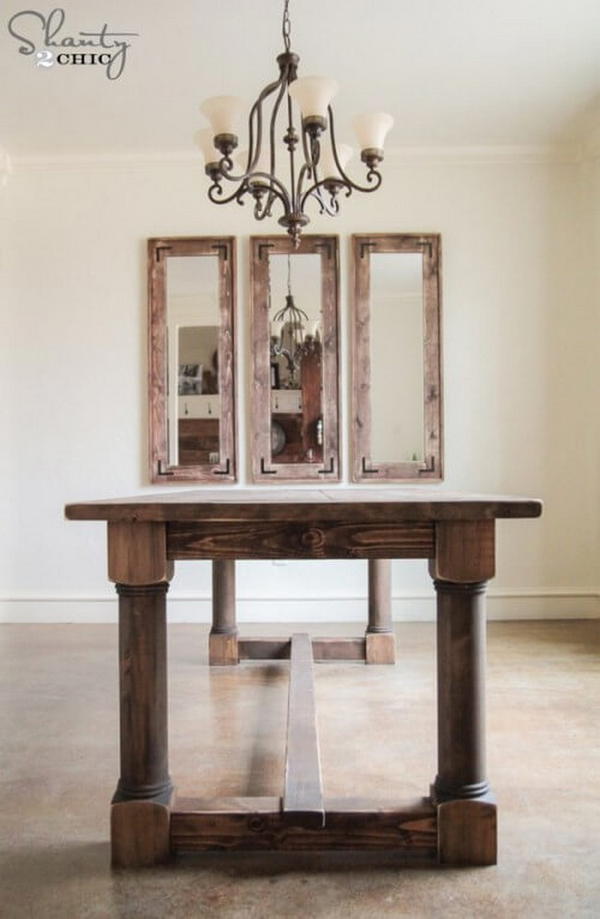 One of the essential pieces of furniture in your house is your dining table, and you certainly wouldn't want to go out and buy a new one every few years when you've got a perfect one. This creative guide shows you how to build sturdy yet attractive dining table legs that will last for many years. It'll give you the flexibility to make a unique piece of furniture at an affordable cost to match your interior décor.
DIY Coffee Table With Concrete Legs
This DIY tutorial will guide you through the process and give you step by step instructions on making your own concrete legs for your table. It's cheap, easy and fun. You'll need some Quikrete cement mix and some plywood. You'll use the plywood to build a mould for the cement. You can find vinyl trim at most home improvement stores or online. To begin building this DIY project, first mix up your cement according to the package directions. Then pour it into your mould and let it dry before sanding off any rough edges and adding new stain or paint, so it looks professionally finished!
How To Make Hairpin Table Legs
To make a hairpin-type table leg, you will need to have some basic woodworking skills and essential tools. First, you have to find the right type of wood for your hairpin legs. You can use plywood or any other durable medium to be used for making furniture. These hairpin legs are great for holding your tabletop in place, supporting it sturdily while also giving it a unique look. The best part is that it won't take much time when you decide to move or assemble your table.
 DIY Steel Table Legs
If you are tired of looking for the perfect steel table legs for your coffee table or other furniture projects, you should probably consider making your own. This is a super easy DIY, A lot of welding will be done, but you don't need to have any welding experience to complete the task efficiently. This tutorial is all about creating your table legs from steel. Using the plasma cutter to cut the steel and then off-set joints, you can have a unique set of legs for your table or bench with a bit of time and effort.
You can also see: DIY Welding Table Ideas
How To Attach Table Legs
If you are looking for an insightful guide on attaching table legs, you have come to the right place. This video guide will teach you how to do it effortlessly and quickly so that even if you don't have any experience with woodworking, you will be able to do it, and it should be easy to follow along with the steps. This process only requires essential tools and an evening of your time.
See Other Projects