A toolbox is very important to keep all the tools in order. It not only keeps your tools organized but also protects them from rust and water. Whether you have a professional workshop or a garage at home, a toolbox is always needed to store the tools properly. The DIY toolboxes are always popular and they look very nice and are easy to make. So if you have a big collection of tools or want to start a new hobby of collecting tools then you should consider making your own DIY toolbox to keep all the tools organized. The toolbox is a simple structure, and it's not a big deal if you're going to build it. But when you need a personalized version of the box, it gets more challenging. And for that, there are easy 18 DIY Tool Box Plans.
Free Tool Box Plans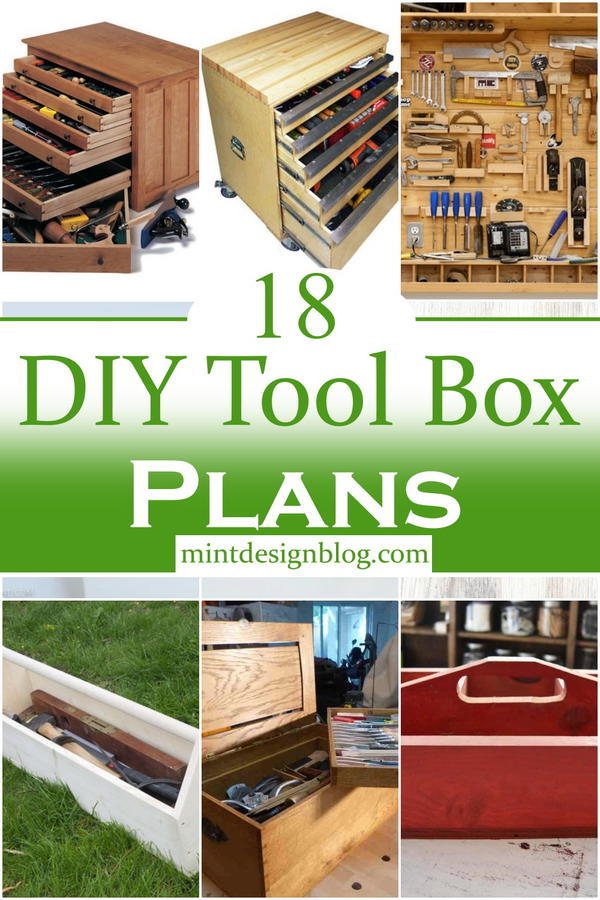 Just have a look at these DIY Tool Box Plans, which are useful and efficient to craft your own toolbox quickly. They are not only affordable but also trendy in their appearance. And if you want to carry your tools outside, then you can also check out these DIY Tool Bags and Totes. Keep your tools safe and secure in a custom DIY toolbox. Don't buy a thing! Use these free plans to build your own cheap and sturdy toolbox for all of your tools. DIY toolboxes that are simple to follow and make building one a breeze. These toolboxes will not only help you store your tools in an organized way, but they will also protect them from moisture and dust.
Solve the problem of cluttered tools with one of these 18 incredibly useful toolbox plans that are both durable and easy to build.
How To Make A Large Mobile Tool Box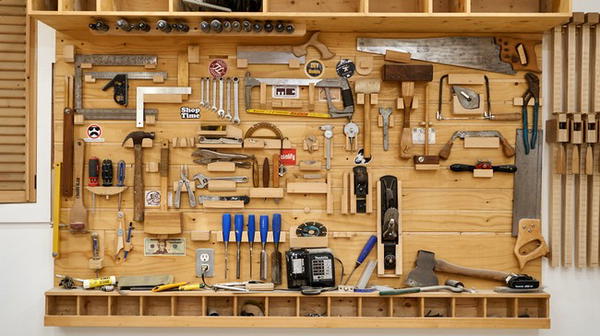 The Mobile Tool Box Workstation is the perfect tool storage solution for any hobbyist. Designed with a detachable, top case, and lockable, lower storage compartment, the workstation also has a mobile base that lets you move it around your space. With its ability to store large power tools and an array of lids and drawers for smaller hand tools and parts, this workstation will keep you organized.
This versatile workstation is designed to give you easy access to your tools, with a steel pegboard for hanging items and a pull-out drawer that is great for keeping small parts organized. Perfect for getting that pesky project done, the cabinet features smooth-rolling casters that help you move it around with ease. And the top of the cabinet makes a sturdy spacious workspace to help get the job or project done right.
Build A Woodworker's Toolbox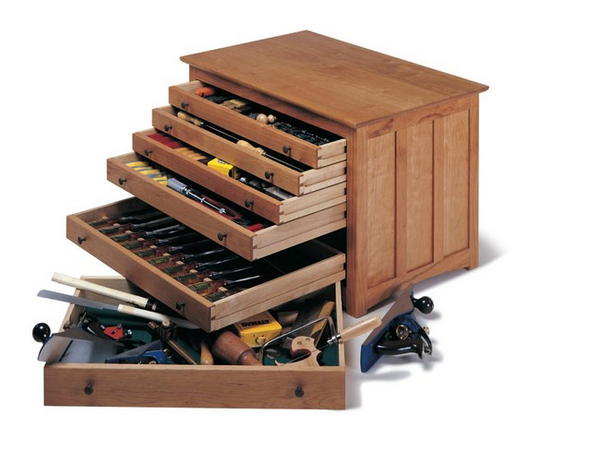 This do-it-yourself class is a great way to start building an essential collection of woodworking tools. You will learn how to build the box for your hand tools, and be taught the basics of wood glue, saws, chisels, planes, and other tools. By the end of this class, you will have all the knowledge needed to begin creating your own projects.
This sturdy toolbox is the ultimate in storage for your fine hand tools. It incorporates both traditional frame-and-panel construction, and hand-dovetailed drawers. The easy-to-carry case also features pegboard inserts for hanging tools and a handy work surface. Whether you're storing fine chisels or packing them away between projects, this toolbox is perfect for any woodworker on a budget.
Socket Caddy Storage
.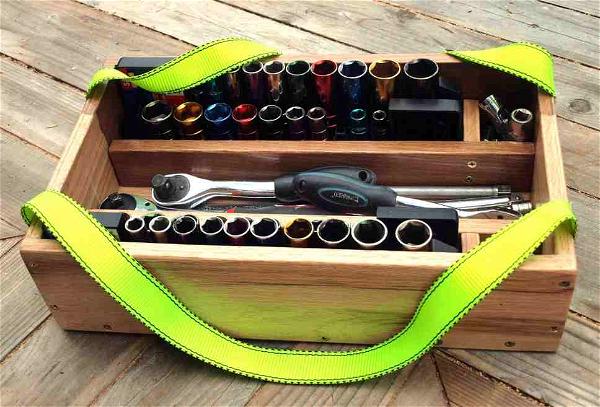 DIY isn't just for handy homeowners. There are lots of ways to find creative and frugal ways to get the job done. When it comes time to fix something, cut down on time and hassle by getting everything you need in one place. This Socket Caddy Storage is designed to keep sockets organized and protected. It has a flexible design that will allow you to store just about any sized sockets, plus a carry handle for easy transportation. This rack will hold a variety of drive sockets and ratchets in a compact, easy-to-carry package. Socket Caddy is customizable to your set and easy to adapt as your collection grows.
Simple DIY Toolbox Project
.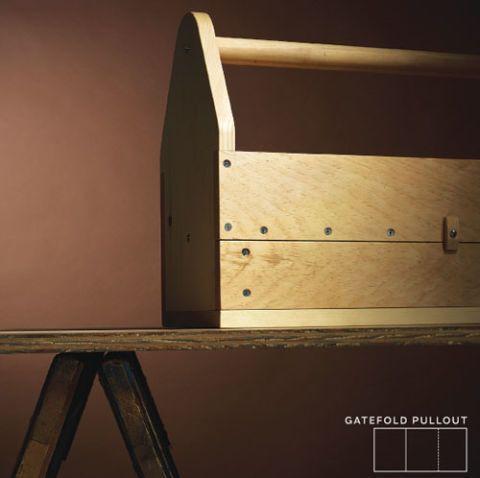 This is a straightforward project for the woodworkers just getting started with toolboxes. It is a safe and perfect way to practice your craft. It will be a great idea for the successful implementation of both traditional and contemporary looks. Use this as a pattern for your custom work! This is the basic toolbox for any DIY lover. It's not going to take a lot of your time to build it up. So, settle on a warm productive evening and get started with it. Keep your tools handy for any project with this simple DIY toolbox. This can be constructed in an hour and is a great beginner project. The parts you need are readily available at home centers or online. Follow this tutorial and you'll have a durable, waterproof & innovative box very soon!
Bucket Tool Organizer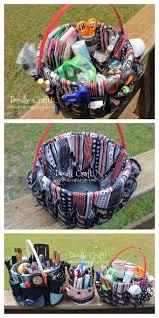 A bucket tool organizer is only a bucket that can hold an immense number of tools to help you with the job. The entire gang of mechanical gears gets to stand on your side anywhere, at any moment. It is a revolutionary way to take the tools with you on jobs. Take the entire gang of mechanical gears to help you with the job, anytime, anywhere. Bucket Tool Organizer has everything you need to build your own Ultimate Bucket Toolbox right at home. It is great for holding tools of all kinds. It's easy to use and is perfect for carrying around. So if you're looking for a tough and durable tool organizer you can take with you on the job, then this is definitely it. This project only needs minimal sewing skills!
$0.0 Vintage Toolbox
.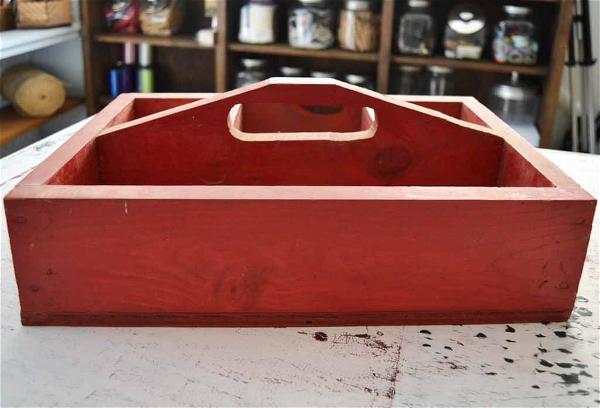 If there is a must-have thing in your tool shop, it is nothing but a toolbox. Without any good storage, you can't imagine how difficult it can be to find necessary items while tinkering around. That's why all the professional menders or handymen have proper storage right beside them. Turning your unused wooden box into something useful, like a Vintage Toolbox can help you save money and find satisfaction in the process. It can be used in lots of ways. Storing crafts in the little boxes inside is great and there's plenty of access to other things, like paintbrushes or glue in the little bins on the side. Use it to keep your art supplies organized. It's the perfect companion to any DIY or crafting workspace, or just as a home for any tools that can fit within its expansive interior.
Layered Organizer Toolbox
If you love being organized then this is the toolbox for you. This heavy-duty toolbox has built-in power outlets, outlets to run cords out of, mounting studs/hangers-on inside of the lid, as well as bungee cords, to hold down tools. Build a toolbox to store your DIY tools in style and keep them organized. This beautiful 3-layered organizer box, with a top that not only protects your works but is also the perfect size to work with. Made from furniture-grade plywood and featuring 6-tiers for all of your storage needs. You won't have to worry about searching for a small part or tool, simply reach down with this amazing build. This is a simple wooden project that takes just a few hours to complete, but it looks great.
 Wooden Tool Chest Plan
.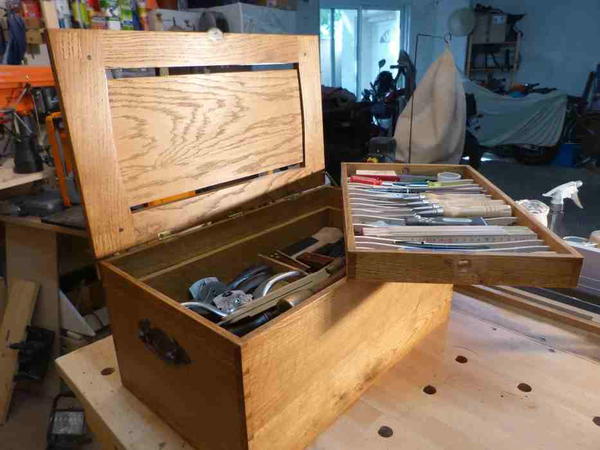 Make this great handymen toolbox. This fantastic project is easy to build and perfect as the first project for a beginner who wants to advance their skills but also a great project for an experienced joiner. Whether it is simple to hand tools from yard sales and flea markets or highly valuable tools from serious collectors, everyone enjoys the convenience of having their tools stored in a handy location where they are organized, protected, and readily accessible. Start off with a wooden box. You can access materials for the toolbox at your nearby wood store. Tools like glue, saws, hammer, and screws are essential in this tutorial.
 On-a-Roll Pegboard Storage
.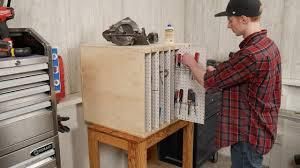 The On-a-Roll Pegboard Storage lets you upgrade your garage storage with this multi-purpose pegboard. Pegboards are a great tool for keeping your garage neat and tidy. You can put them on the wall and store all kinds of things there that you use in your garage. This tutorial will show you exactly how to plan and build your own pegboard storage system in the garage. The project lets you induce the next level of space-saving garage storage. All your essential gears get housed inside the segmented box structure. The sturdy box structure houses everything from rulers, tape measures, and other essential tools, to larger items like extension cords. Follow along with the video tutorial to build your own in no time!
Deluxe Toolbox Cabinet
.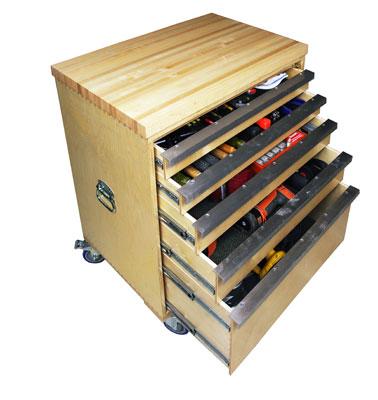 The Deluxe Toolbox Cabinet is the perfect option for organizing your machine tools. The storage includes a durable construction, featuring high flexibility, fitting into the workspace. If you're a carpenter, mechanic, or another garage worker, then you've got special requirements when it comes to the toolbox you use to keep your tools organized. And if you're just starting out, then you might want to look into an all-in-one solution like this deluxe, rolling toolbox cabinet. With multiple drawers inside and a spacious cabinet, there's plenty of space for everything from wrenches to screwdrivers and power tools, plus lots of other bits and pieces that can easily get lost in the shuffle otherwise.
How to Make a Wooden Tool Carrier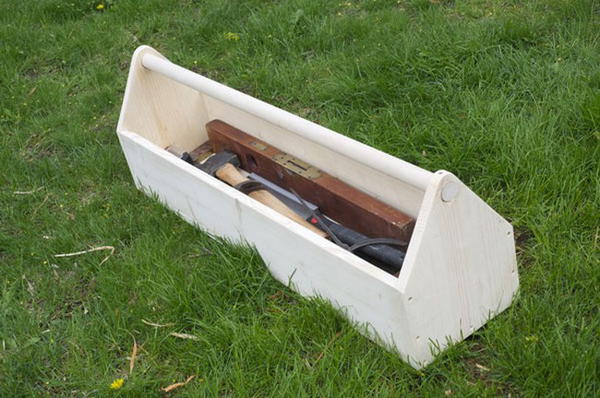 This simple tool carrier is a great addition to your shop, job site, or garden. It's easy enough to see what you need when the tools are in the box, yet keeps them handy and out of the way. This interesting wood tool carrier project is quick and easy to make, but large enough to carry plenty of tools. It's a delightfully small carpenter's box with a small but effective vise attached to the side of the box. The pivoting vise has an adjustable swing - it can swing all the way around or be locked at any angle you choose. You should be able to find the materials needed for this project at your local hardware store or lumber yard. The carrier includes a place to store chalk, pencils, hammers, screwdrivers, level, speed square, utility knives...and much more!
DIY Beekeeper's Toolbox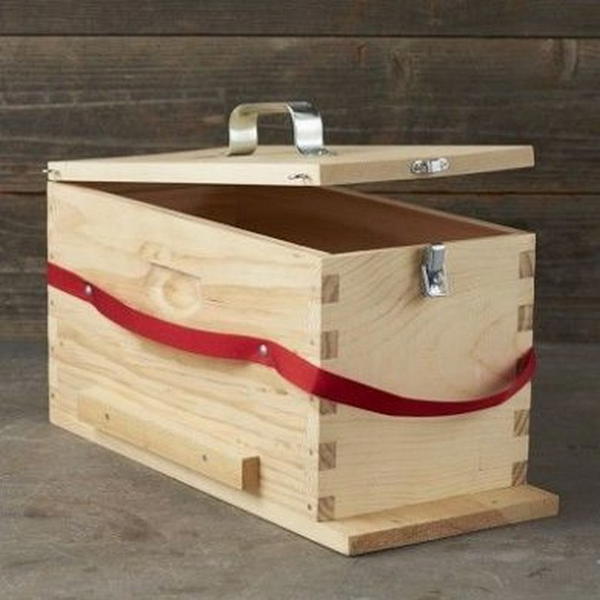 The DIY Beekeeper's Toolbox is the perfect fixer-upper, housing all the tools you need to inspect your hives and harvest their sweet honey. The DIY Beekeeper's Toolbox is the perfect holiday gift for beginner beekeepers or for those not quite ready to get their own hive. This collection of handcrafted wood hive tools, along with our signature beeswax lip balm and honeycomb soaps will have your loved one clutching at their new hive in no time.
This natural wood toolbox is perfect for your beekeeping adventure. It's roomy enough to fit all of the essential tools you'll need, including a smoker, hive tool, gloves, and more. It's also lightweight and easy to carry around. And on the off chance you never use it for beekeeping, you can still use it for storing all your handy professional tools!
Rolling Tool Box Cart Plan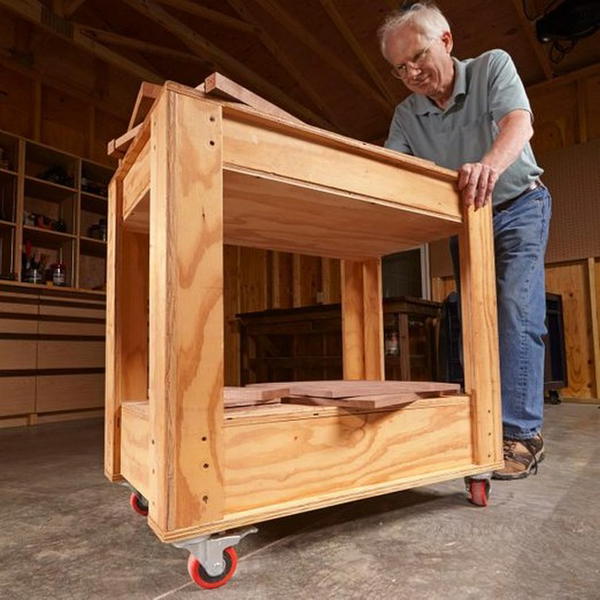 Tired of lugging your toolbox around the shop? Then build this handy rolling cart that's specifically designed to hold toolboxes. In fact, it can also be used to transport heavy pieces of wood from one end of the shop to the other. Build a simple rolling shop cart to transport heavy toolboxes and pieces of wood from one end of the shop to the other.
Reach any tool, clamp, or jig you need, right when you need it. With this simple rolling shop cart, you can roll it anywhere and use the pull handle to push, drag and tow it around on its wheels. Plywood panels keep your tools safe, while shelves and bins organize all your supplies. Somebody needs to give your aching back a break. This shop cart will make heavy lifting easier by rolling your toolbox, supply chest, and sheet goods from one point to another in your shop.
Toolbox from Beerbox
Tools are the best when they have their own unique place in your garage. Even better if they happen to be organized into a nifty project made from beer boxes. The toolbox by beer box is a wonderful concept for all the handymen. The toolbox from beer box is an innovative way to make your toolbox. It's made from two boxes of beer, so it holds all the tools you need for drinking beers in style. It has a compartment for any tools you may need for emergencies and space for beer-related items. This would be an economical, sturdy and spacious way to keep your tools in a well-organized manner. It is so spacious that you can even use it as a cooler to keep your drinks chilled on a summer day.
Homemade DIY Toolbox
It takes no time to make the intended portable toolbox at home. You just need to hammer nails at certain distances for putting the boards together. Of course, you'll have to size up the boards with a cutting saw.
The time-lapse presentation reveals the simplest way to prepare your toolbox. Screwing several hinges & bolts will complete the assembly, including moving chambers. You just need to attend precision & budget.
DIY Wooden Toolbox
.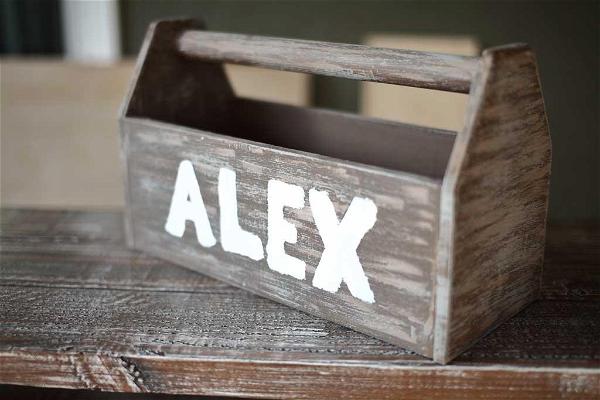 This DIY wooden toolbox is so simple yet so elegant, it's the perfect way to have your kids participate in this DIY project. This DIY wooden toolbox will make a great addition to any garage or workshop. Kids will enjoy it as a school project and adults will love it as a sleek storage solution. It is a great entry-level project for the beginning woodworker, it can be built using only a handful of basic tools such as a hand drill and some clamps. Assembling plywood & dowel rod with finishing nails will shape up the expected organizer. Super easy and simple design that serves great. You don't need to be an expert woodworker to build this project.
Easy Cardboard Toolbox
.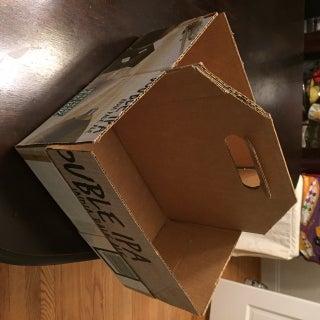 A fast, time-lapse video shows throughout the process with optimum simplicity. As it happens, the outcome remains incredibly lasting, highly functional & reasonably sturdy. This is a quick and easy DIY cardboard toolbox for kids. Help your children safely transport their art & craft supplies with this handy and durable toolbox. All you need to get your tools ready and you can get started right away. It's very simple to make, no special expertise or expensive tools are required. All you need is an empty tissue box, some cardboard, scissors, and glue. Make your own sturdy toolbox in less than 5 minutes with a single cardboard box. This durable design is perfect to stash anything you need, and even stronger than you think!!!
How To Build Wooden Tool Boxes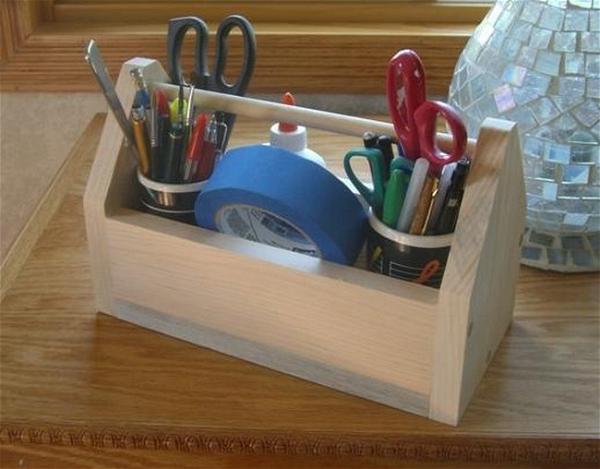 If you've ever had a hard time trying to find tools in your toolbox, then you're probably going to want to use this easy and effective way of storing tools so that you can find them as fast as possible. This wooden toolbox is a great tool storage solution for everyone from woodworkers and carpenters to handymen and homeowners. It's inexpensive enough for anyone to build themselves, yet durable enough for everyday use in even the toughest workshop environments. Wood Tool Boxes are great for holding your stationery and other items. They come in many different styles and sizes, they make a great gift for any occasion.