When you want your wardrobe to come alive with style, these free maxi dress patterns will be a perfect choice. Add some spring to your step with one of these free maxi dress patterns and sewing tutorials. From simple maxi dresses for summer to stylish long dresses for winter, fall, and spring, there is no shortage of gorgeous dress patterns and tutorials to choose from. Sew a fabulous wardrobe basic this season by making one of these beautiful maxi dresses. Follow this given collection with a wide range of options and endless ways to accessorize for your body type, taste, and brief – there is truly a dress pattern for everyone here.
Free Maxi Dress Patterns

These free maxi dress patterns are wardrobe staples that can be worn all year round, so you need to ensure that you've got a good selection of sizes in your closet. It's also important that you pick out patterns that are simple but stylish since they will be worn over and over again. There are many options for sewing maxi dresses: from loose flowing gowns to figure-hugging styles perfect for warm nights on the town. If you are looking for an easy way to make yourself one of these gorgeous outfits, try out our free maxi dress sewing tutorials or one of the free maxi dress patterns listed below.
How To Sew A Raglan Tee Maxi Dress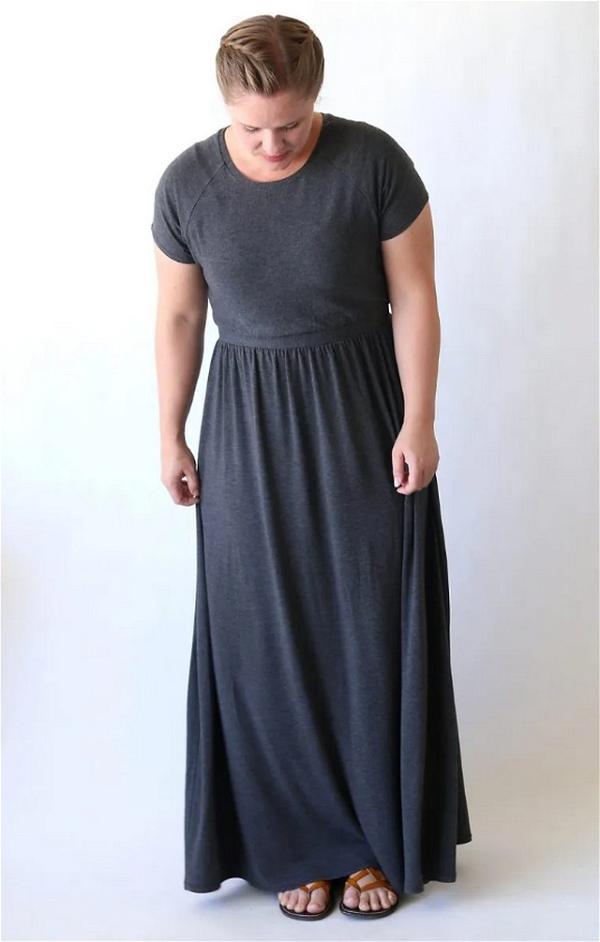 As summer comes to a close and the nip in the air begins, it's time to start thinking of ways to layer up. We're bringing you a new tutorial showing how easy it is to use a t-shirt pattern to make your maxi dress. This raglan tee maxi dress is not only stylish but also easy to make! With just a few simple steps, you will have your first raglan tee maxi dress in no time! Cut out the bodice and sleeves of a men's t-shirt pattern and add an empire waistband, and you have all you need to make this easy weekend dress.
Make This DIY Tiered Maxi Dress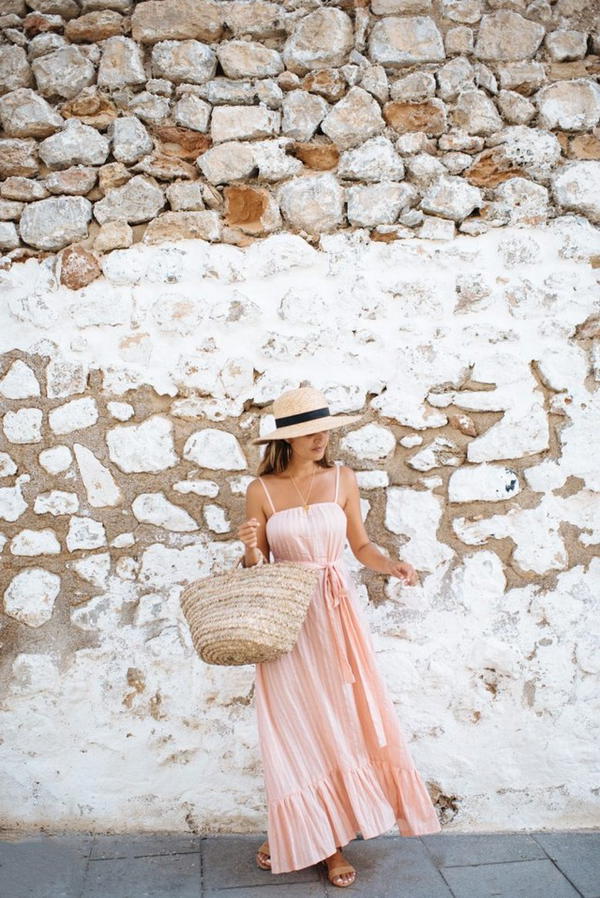 Make the DIY Tiered Maxi Dress hang with our Skirt. This Tiered Maxi Dress is the perfect piece to celebrate the warmer months. The tie-dye effect and light-coloured crochet accents give this dress a fun, laid-back look while still being chic enough to wear to any occasion. Pair it with a pair of flats, or wear it with heels for an evening out on the town. While the maxi dress is wonderful, we love how it complements our tiered Skirt. They're great paired together!
Empire Waist Maxi Dress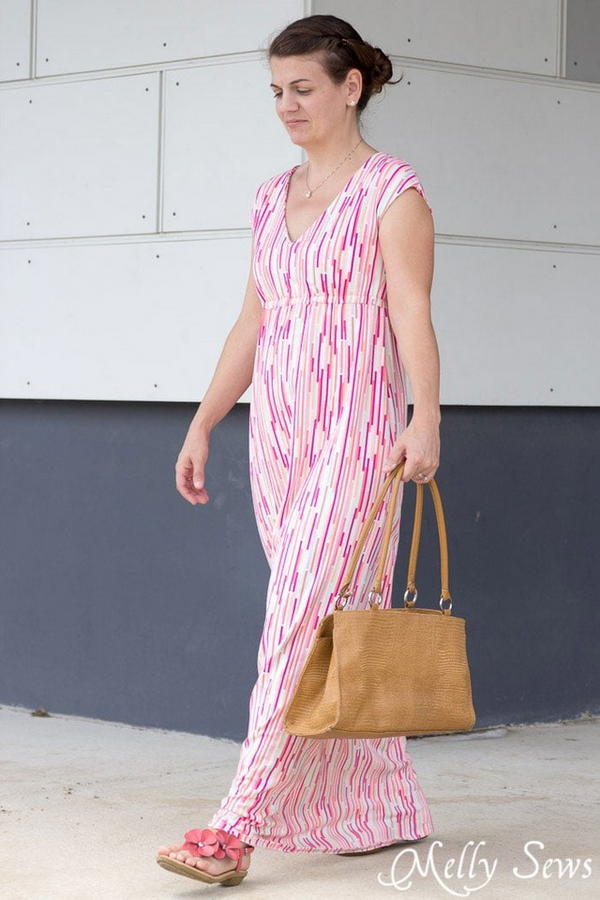 Bold, beautiful and fabulous! This empire waist maxi dress is perfect for women of all sizes. Made with a soft stretch knit, it drapes easily over the body to create a fitted silhouette. This pattern is ideal for beginners and experienced sewers alike who want to make their clothes for summer or whenever they want to feel like a princess. This flared design is perfect for summer entertaining and makes you feel like a queen! This easy sewing pattern includes all measurements, detailed instructions, and full-size pattern pieces for sizes 0 - 18.
Boxy Maxi Dress With Pockets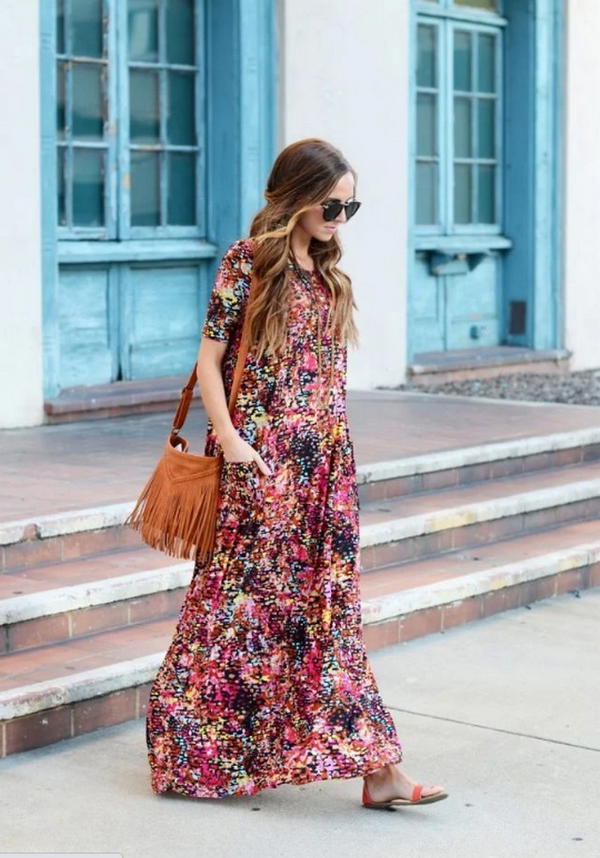 This Maxi Dress With Pockets is perfect for making the most of a warm spring day. This dress has an elastic waistband and pockets and instantly gives a relaxed, comfortable feel. The hem hits mid-thigh for a flattering length, and you'll love wearing this easy piece on its own or pairing it with a statement necklace for a complete look. This versatile piece can be dressed up or down for any occasion with slant pockets at the front and contrasting colour trim. This versatile dress can be worn from work to weekend, day to evening!
DIY Maxi Wrap Dress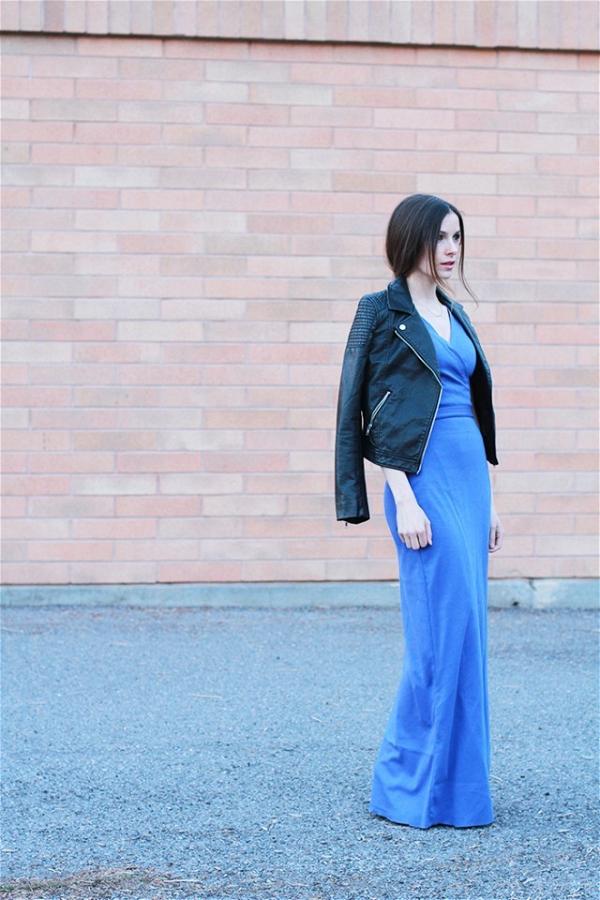 This dress is simple to make and requires very minimal sewing skills! Wrap the fabric around you, pin it into place and then stitch up the three sides. This can also be done with a basic summer maxi-length skirt. I'm obsessed with wraps, I love the ease of wearing them for casual occasions, and they can easily be dressed up or down. Pair it with a cardigan or jacket for more casual wear, and you're ready for weekend nights out.
Boho Style Maxi Dress Tutorial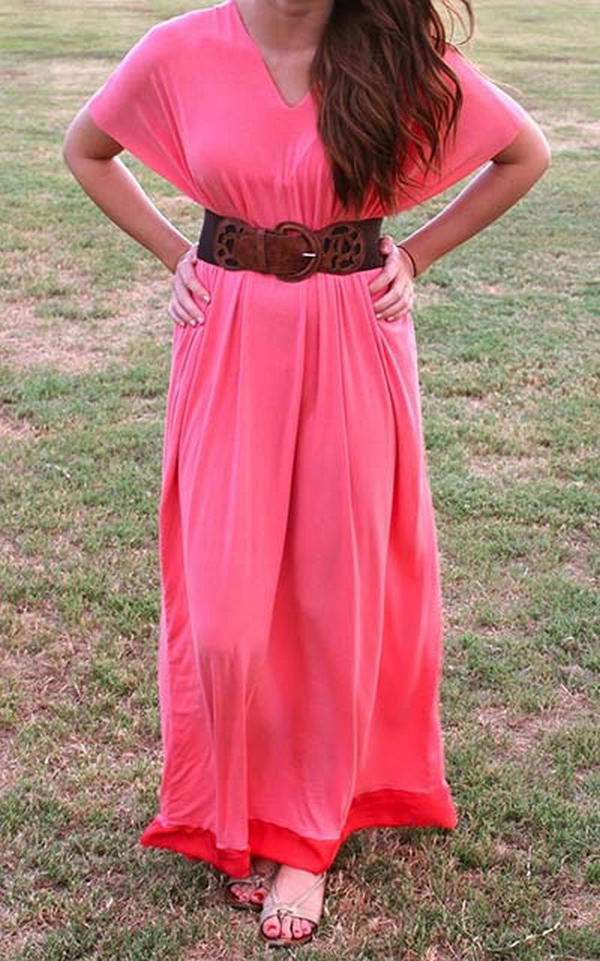 This Boho Maxi Dress is a casual yet stylish piece of clothing you'll enjoy wearing during summer. The wide sleeves, V-neck, and gathered waist make this dress versatile enough to be worn on various occasions. The wide sleeves, V-neck, and gathered waist give it extra style, while the bottom of the skirt flows freely and comfortably around your body. Is this tutorial easy to follow and, best of all? It uses an inexpensive fabric instead of more expensive materials such as velvet or suede.
Easy Breezy Summer Lounge Dress Pattern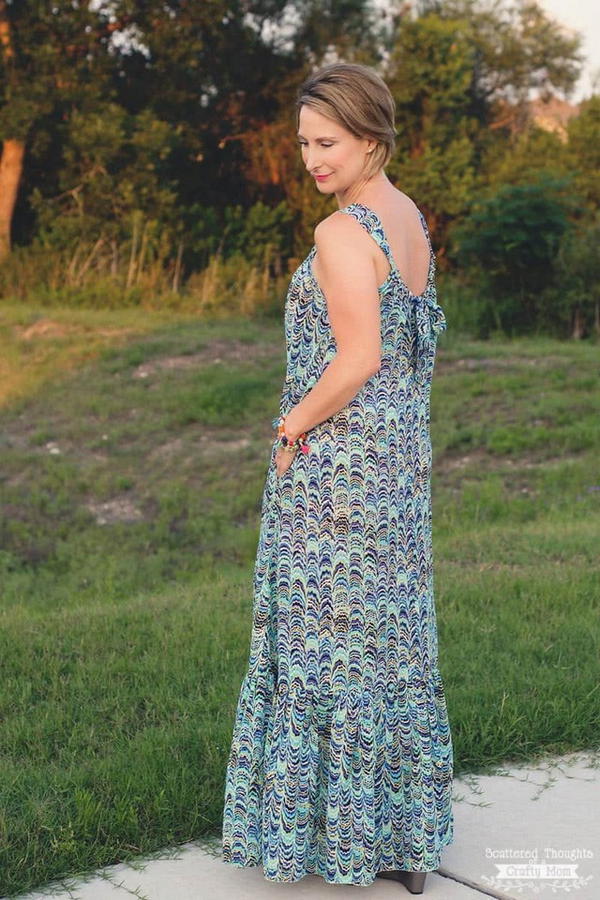 The Easy Breezy Summer Lounge Dress is an easy dress pattern to sew, and it features a relaxed fit that is perfect for the summer. This lounge dress is designed to be worn as a maxi dress with a wide waistband. This pattern is great for those hot summer days when you want to be comfortable and not boiling in your clothes. The lounge dress is simple to sew so you can spend more time relaxing on the beach or at the park. With a throw-it-on-and-go style, this dress is perfect for the beach, the pool or even a backyard BBQ. Make one for yourself, or get started on a collection for all your friends!
T-shirt Maxi Dress Pattern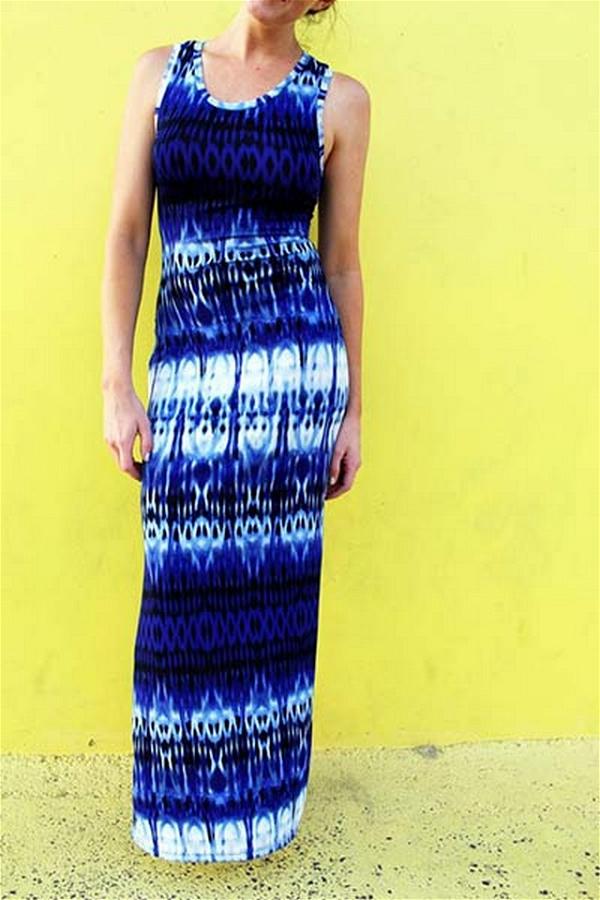 If you are looking for a quick and easy upcycle project, look no further. We have a step-by-step tutorial on transforming your T-shirt into a sexy maxi dress that is comfortable and flattering. In just one afternoon, you'll get an elegant dress that will give you major confidence. This project makes you feel confident and beautiful and helps reduce waste by saving an old shirt from going to the landfill. You can use any T-shirt in your closet — whether it be a holiday or vacation T-shirt or one you don't wear anymore — and turn it into a dress in just one afternoon!
Halter Neck Maxi Dress Pattern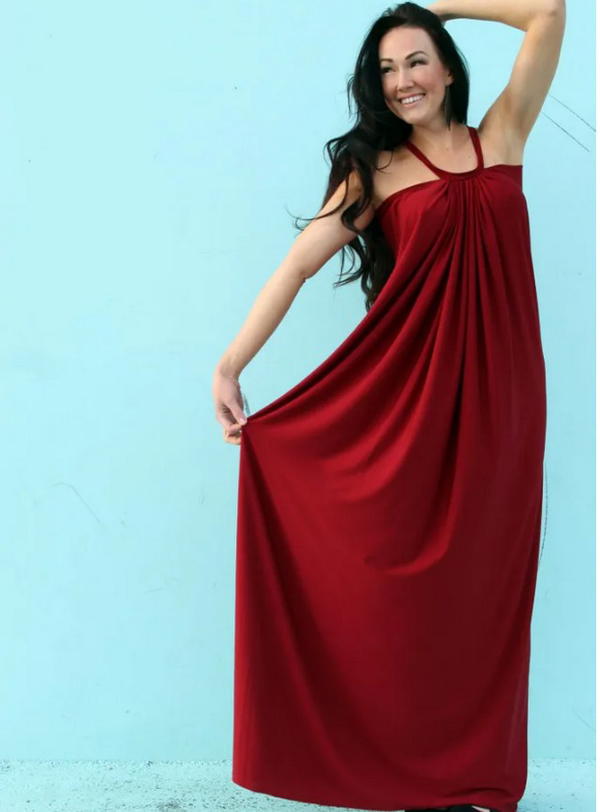 The most elegant of all the maxi dresses, this simple halterneck style has a gathered central section under the halters, giving it a very flattering shape on most sizes and figures. The exposed back gives it a glamour with this easy-to-sew dress, resulting in an effortlessly chic style that transitions well from day to night. The halters are made with a gathered central section, and the exposed back is also covered in gathered fabric. A perfect dress to wear at parties or any event where you want to look stylish.
Easiest Maxi Dress Ever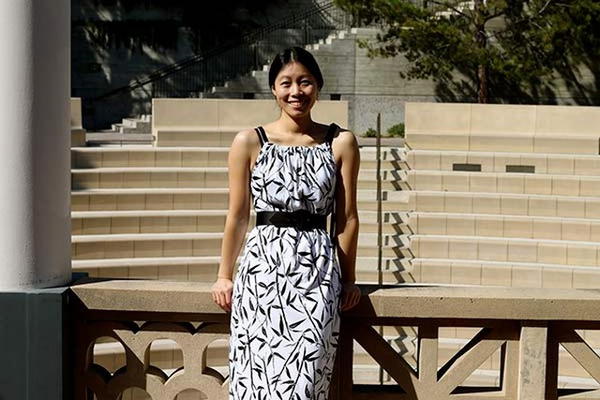 With the help of this neat pattern, you'll be able to create your gorgeous dress by altering the waist size, shoulder straps, and length. These factors are all adjustable on this pattern so that you can modify it according to your specific body shape. This easy-to-sew maxi dress will be everyone's new favorite. The thin shoulder straps, the adjustable waist, and the unlined style make this dress a breeze to throw on and head out the door in. Perfect for any occasion or just a quick trip to the market - we love it!
Super Easy Long Maxi Dress
The caftan dress is a smart casual choice. Whether you want to wear it in the afternoon, at work, or even to a wedding, this clothing always looks amazing. Think about buying several pieces from our collection made from lightweight materials and available in different colors. Add a belt if you like it or not; there's no better way to enjoy such soft fabrics than just wearing them! The caftan dress is simple but beautiful to create. You can make it in a few basic steps and still have it look just as elegant as a long-seam garment.
Maxi Dress With Ruffled Skirt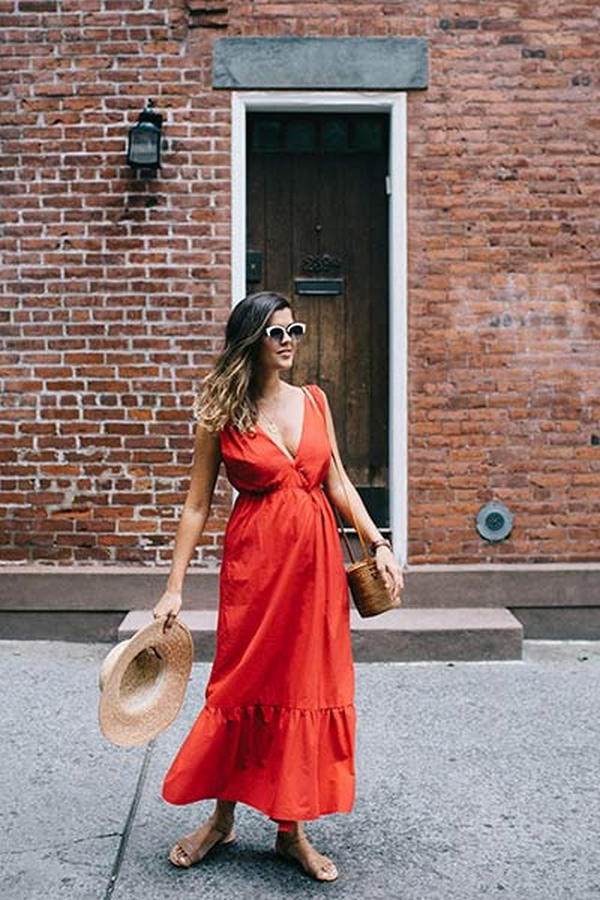 This maxi dress is a gorgeous floral patterned dress with delicate embroidery details. It consists of silky fabric (Chiffon), but you can make it in any fabric you like. The dress has been designed with an off-shoulder neckline and kimono-style shoulder straps that are very flattering. You can wear it as a casual everyday outfit or make it a part of your formal wardrobe by pairing it with high heels and jewelry. This versatile dress will make you feel both stylish and comfortable.
Maxi Dress With Wide Straps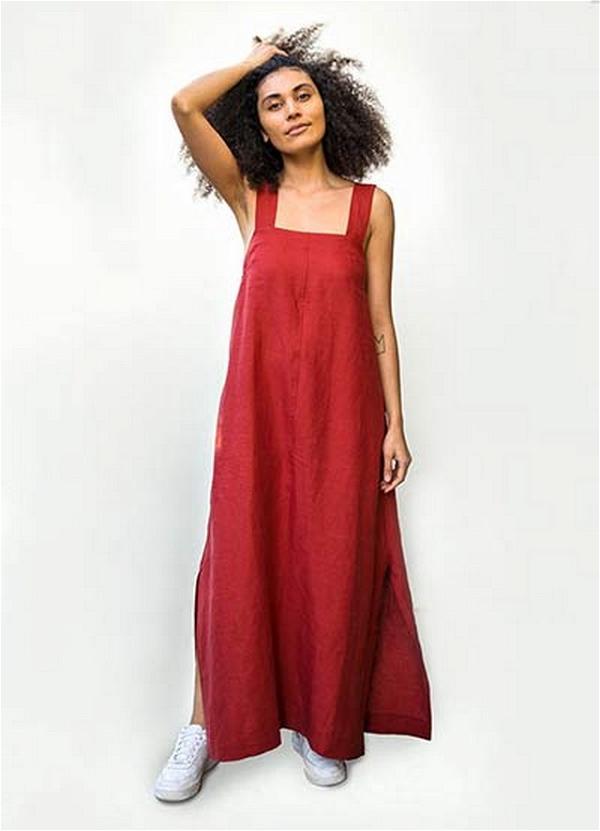 Dresses are versatile and can be worn on any occasion. The summer dress with wide shoulder straps and a gathered back is no exception, but it also has slits on both sides of the legs, making it unique. The colorful print and flattering silhouette create the perfect summer style, while the pockets add function to this beautiful maxi dress. This dress features a gathered back and knee-high side slits, making it an ideal choice for casual events like picnics or outdoor concerts. The pockets give you an added dose of practicality and make this dress even more appealing.
Halter Maxi Dress Pattern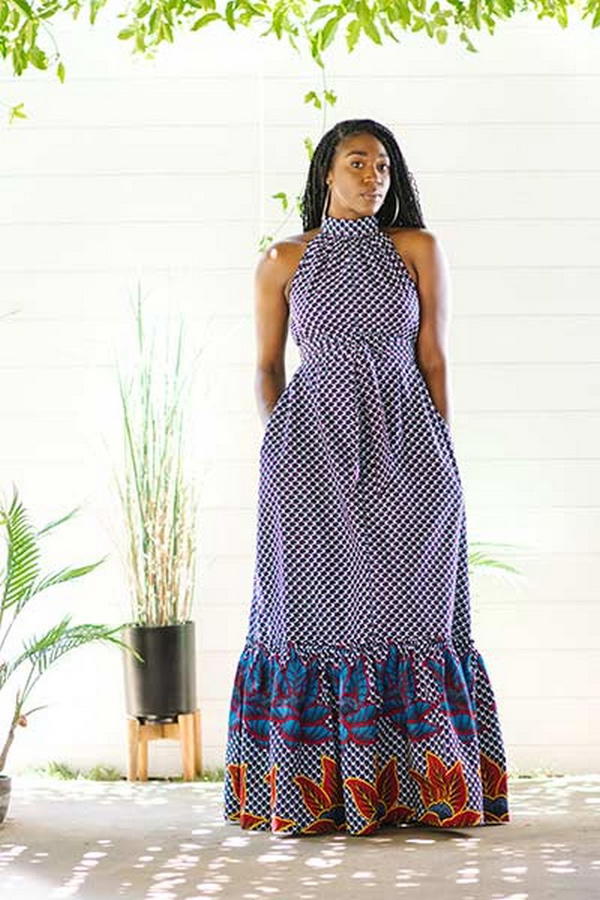 This Halter Maxi Dress With Ruffles is a fashionable statement. Its halterneck design and ruffled bottom section make it a stand-out piece, while the pockets and waist strap adds convenience and comfort to this item. It has a gorgeous ruffled bottom section, handy deep pockets, and a lovely waist strap. It is comfortable and gracious to wear for any event! The built-in tassel adds just the right flair, while deep pockets make it easily usable as an everyday piece.
Cute Long Dress With Sleeves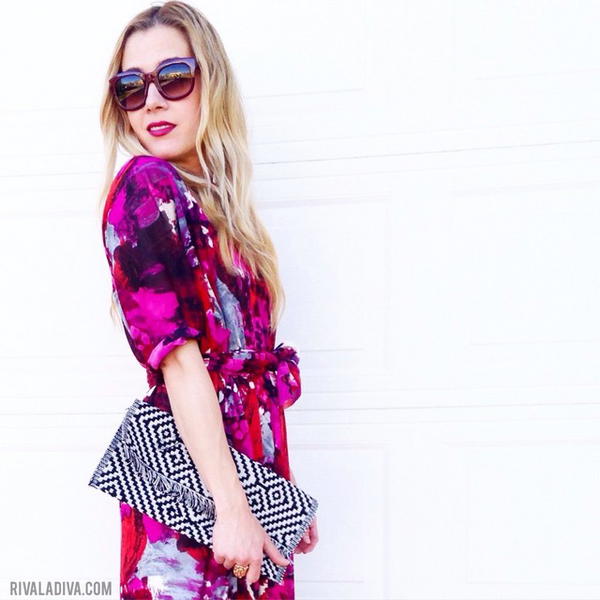 This breezy, comfortable caftan-style summer dress is just what you need to stay cool and stylish this season. Made of 100% rayon, it has a fluid movement like no other garment. It features a full circle silhouette with side slits that go up to the knees for a modern edge. The long sleeves, in contrast, add elegance to this outfit. The sleeveless dress can be worn over leggings, tights, or shorts, as seen in this photo. Two side slits provide extra movement to the already flowing style of this dress. This versatile style can be worn alone on breezy summer days or dressed up with a belt, jewelry, and heels for any occasion.
Boatneck Long Dress With Sleeves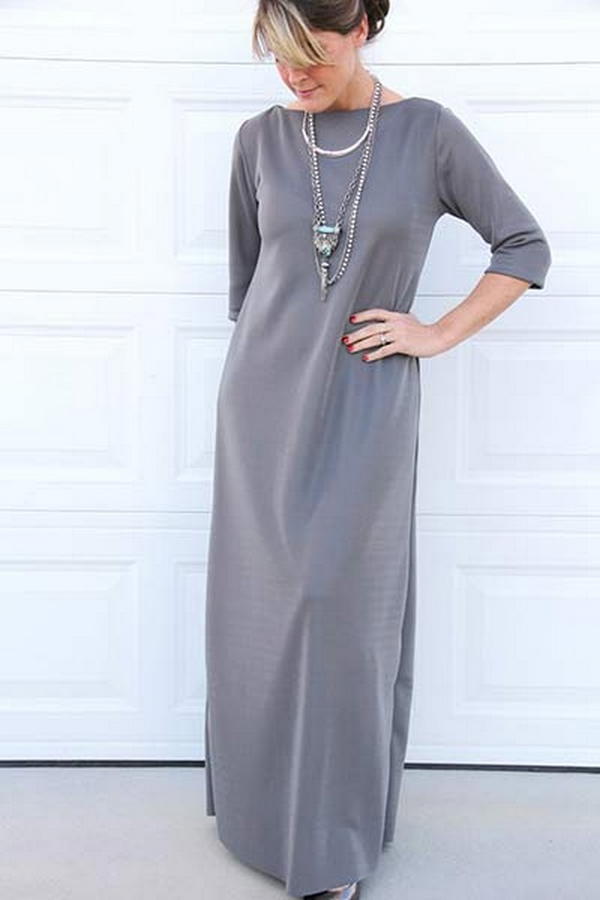 The perfect dress for the versatile career woman, this long sleeve boatneck dress features a modern silhouette and style. Its high neckline, ¾ length sleeves, wide hemmed bottom, and impeccable draping make it a favorite for work, play, and running errands. This dress is made from breathable material. It's comfortable and perfect for all seasons and elegant, versatile, and very comfortable to wear. It is made from 100% cotton, so it's naturally breathable in hot and cold weather.
Maxi Dress For Maternity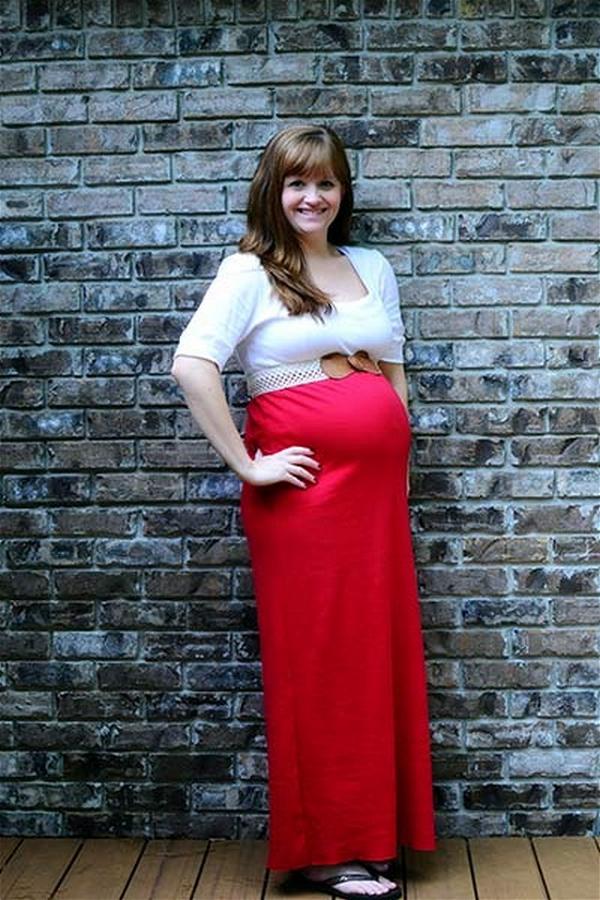 A maxi dress is practical and comfortable, but so are maternity pants. And if you're an expecting mom who loves to sew, where do you find a stylish and comfortable dress? Nowhere! This new pattern will allow you to repurpose a shirt into a maternity dress with no sewing experience required. It's perfect for every stage of pregnancy, from early on when you still want certainty and coverage to later when your belly gets bigger and you prefer more fullness (the double layer pleats create volume). Use it as a nursing dress too!
Knit Maxi Dress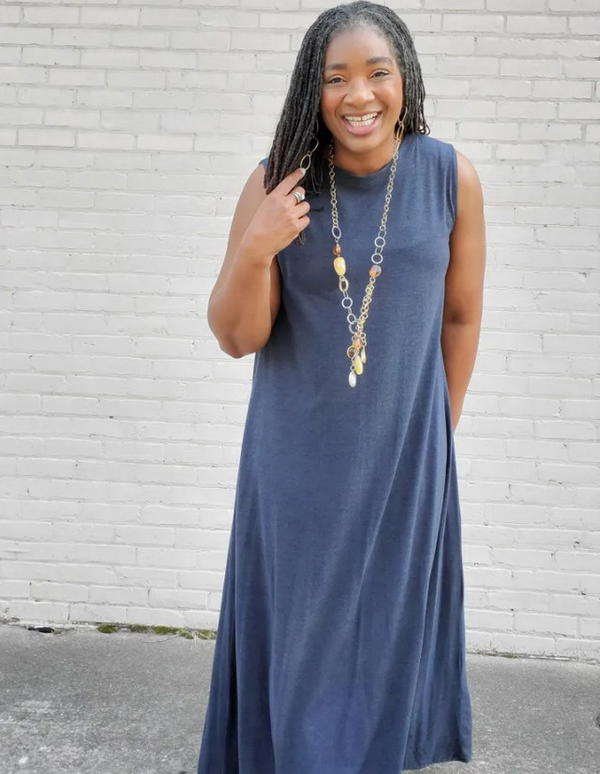 On the hottest summer days, it's important to have a few knits in your wardrobe. This summer dress is simple and comfortable, perfect for relaxing at home or running errands. Made of soft and lightweight cotton/lycra, it drapes beautifully, and wrinkles virtually disappear as soon as you put it on. The slightly gathered waistband is also elasticized, so you don't have to worry about pulling it over your hips. Wear it to all your summer weddings, barbeques, and vacations. It can be sewn quickly and worn with style to almost any occasion. With its light and airy fabric, this dress is perfect for those hot summer days. The knit is easy to sew, and you can whip one up in no time.
Turn A T-shirt Into A Girl's Maxi Dress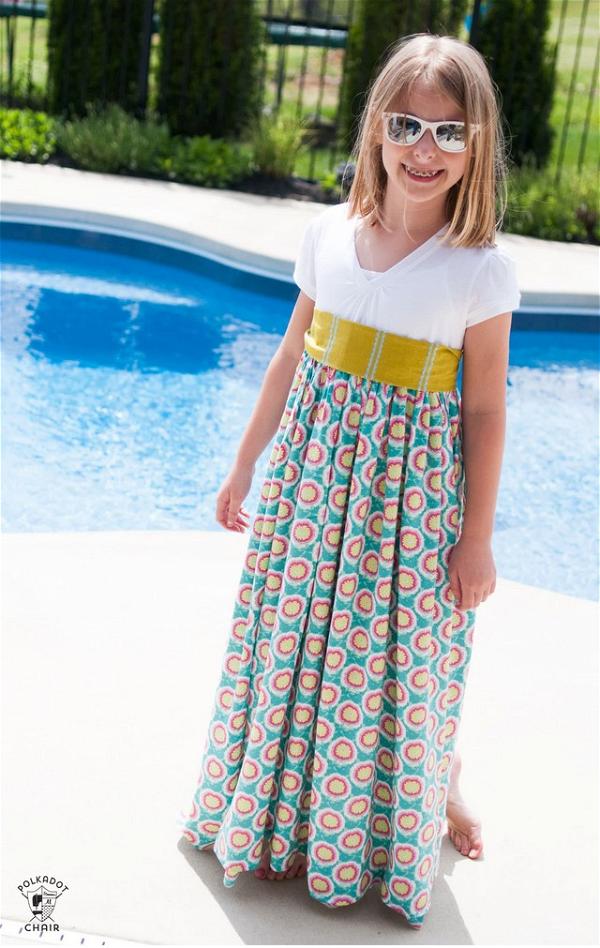 Upcycle a plain T-shirt into a gorgeous girl's maxi dress. With just a few sewing instructions and supplies, you can transform your daughter's plain old shirt into a fabulous dress perfect for summer concerts, birthday parties, or beach vacations! You can even use shades of the same color to create a unique look she'll love. You can easily make your princess a beautiful, comfortable, and functional piece of clothing with simple materials and steps. Follow our instructions, and your little girl will look fabulous wearing this new dress. DIY projects are fun, don't you agree?
Off The Shoulders Maxi Dress Pattern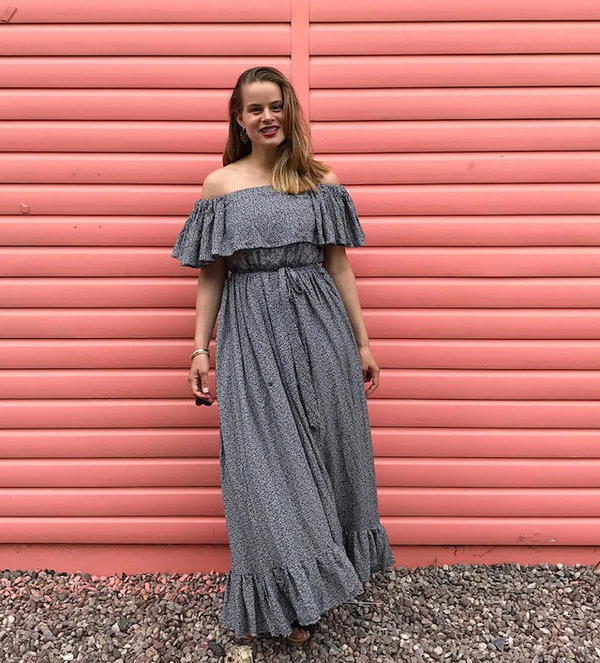 A gorgeous dress that's perfect for parties and weddings, the Off The Shoulders Maxi Dress will bring back those Latin soap opera memories to life. Crafted from a thick, luxurious knit fabric, this piece features ruffled shoulder details for a ladylike look. Designed with multiple segments in the skirt and an off-the-shoulder neckline, this dress is like nothing you've ever seen before. Make it with darker fabric if you want to go for class and elegance or with bright colors if you want a fiery look that will turn heads wherever you go.
V-neck Long Dress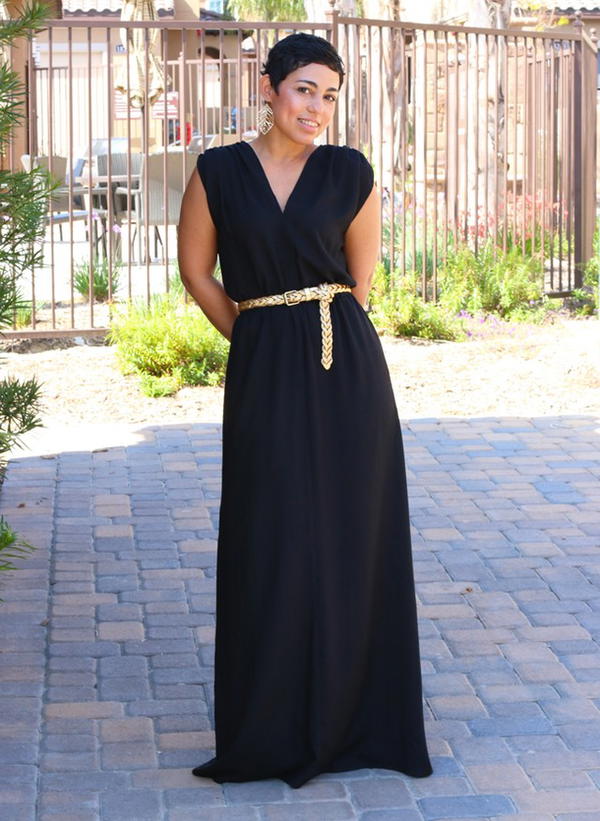 The Gathered V-neck Long Dress pattern is a versatile maxi dress worn at casual events or work and made in cotton, lace, voile, jersey knit, or knit interlock. It's a sleeveless dress with a gathered V-neckline that is adjustable and can be made with or without sleeves. Made from a midweight cotton jersey and designed with extra room in the waist so it won't ride up while you dance! The back slit is also adjustable, so you can make the dress shorter or longer depending on your preferences.
Plus Size Maxi Dress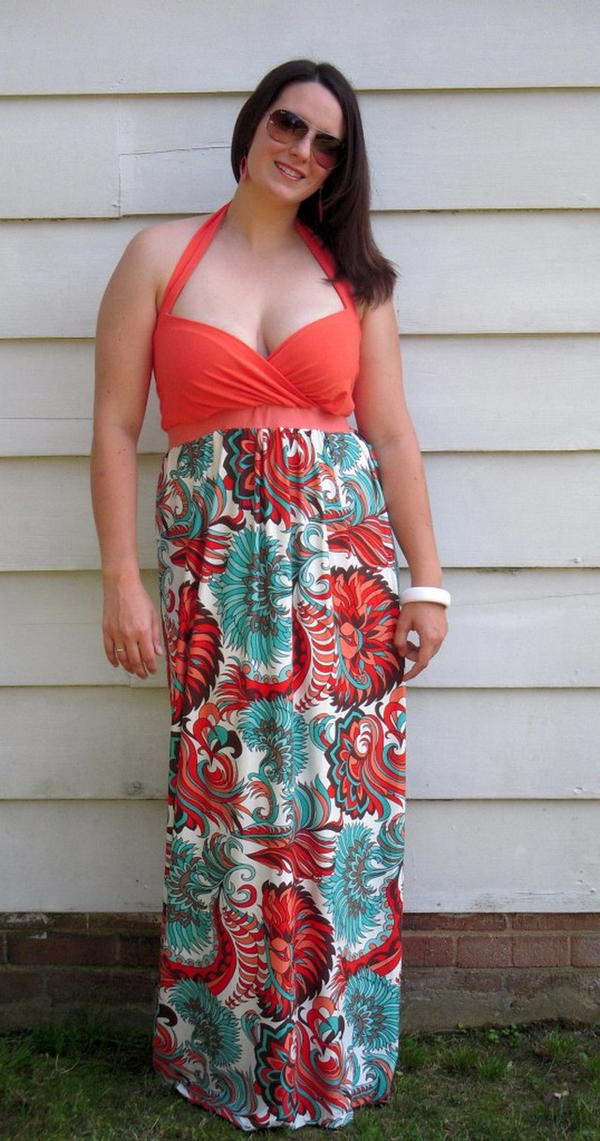 Make your friends jealous on the beach! Tailored to fit every curve and perfectly constructed for a comfortable fit, this beautifully vibrant maxi dress will surely be your favorite! This plus-size cabana maxi dress is perfect for showing off your feminine curves. Check out our other patterns if you need something more casual. This plus-size dress is a great way to make a statement. Featuring an elasticized waist, halter neck, and pockets, this pattern is perfect for any look or occasion. You will love the fresh new take that this dress offers on your wardrobe.
Tube Top Maxi Pattern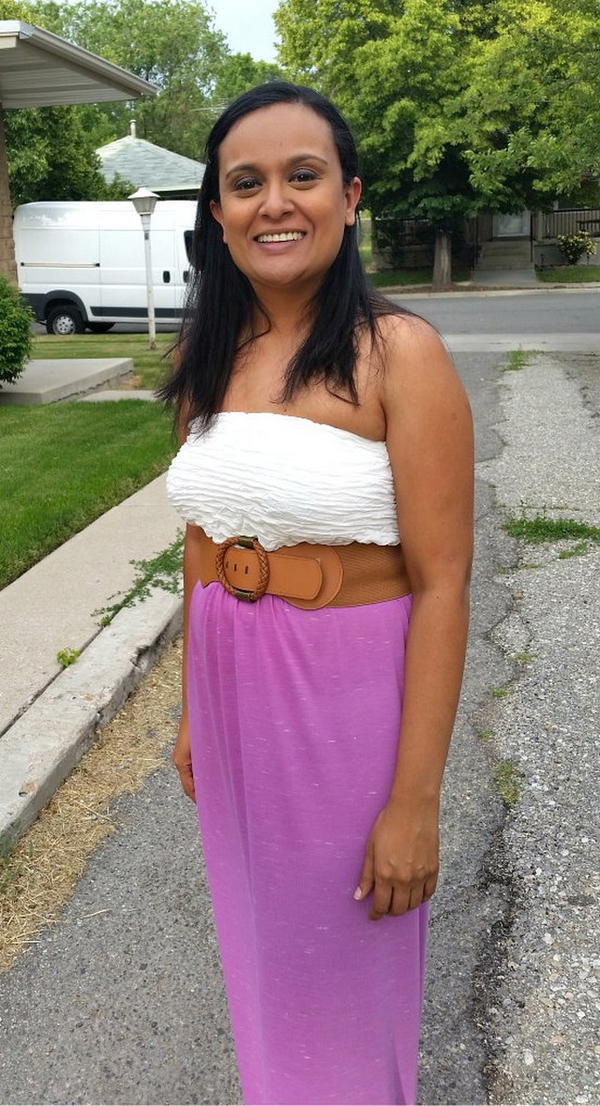 The Maxi Tube Top Dress pattern is ideal for a busy lifestyle. This pattern can be made in just forty minutes and comes in two color options. It comes with a back zipper, front closure, a front slit opening, and straps that can be crossed at the front or left open. The top is sleeveless, which allows you to enjoy the summer weather even when it's hot outside. This gorgeous summery dress is just the thing for showing off those shoulders! It's perfect for hot summer days or as a beach or swimming pool coverup.
Maxi Dress With Long Sleeves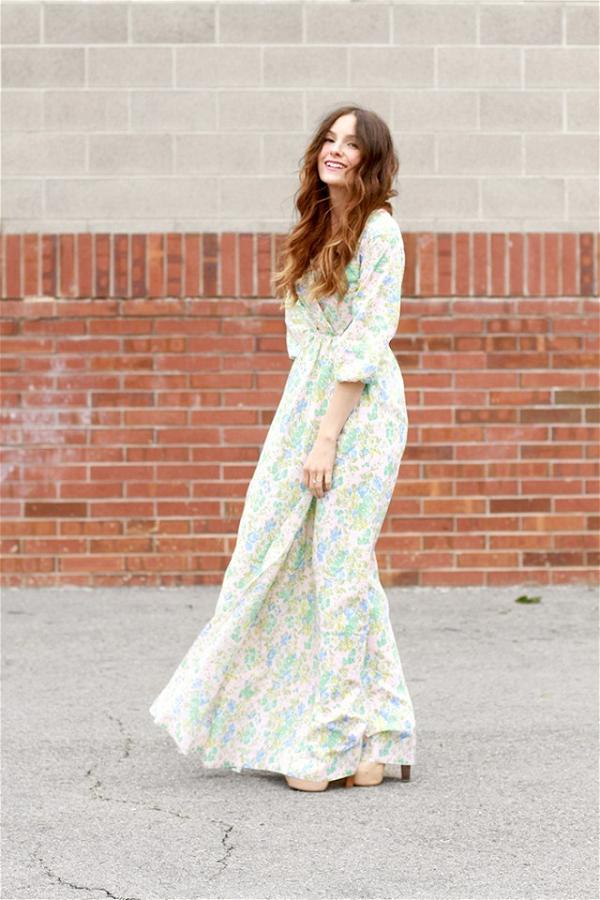 A great look for the talented beginner, this pattern is perfect for those who want to sew but are perhaps new to sewing or drafting clothing. This simple peasant dress creates a very appealing shape and has long sleeves for an elegant look. You need to make the top and bottom sections and join them, then add your style with embroidery or other embellishments. This pattern has instructions for two variations - a straight or boat neckline, short or long sleeves, and two lengths of skirt - short with side panels or midi length with the wrap-over panel.
Vintage Wrap Front Dress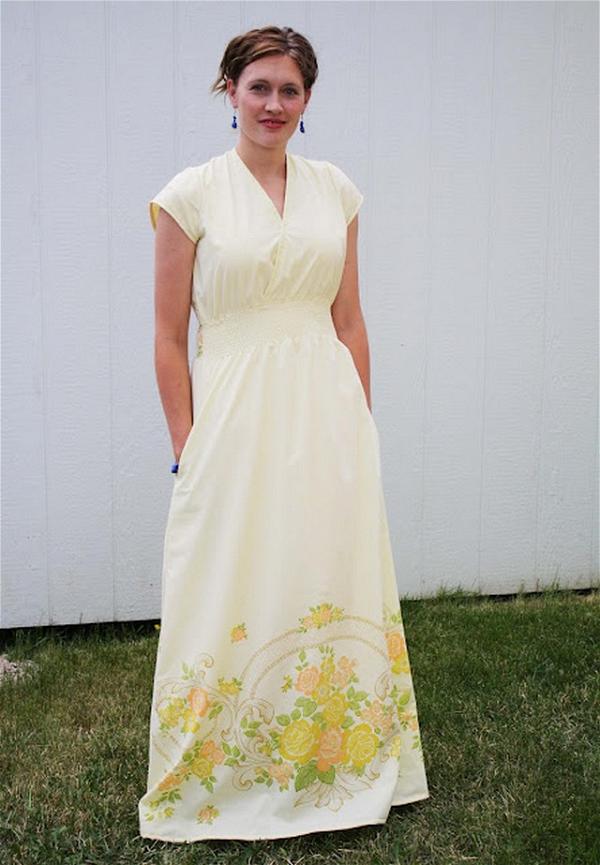 This dress will turn heads wherever you go! It was made using an old vintage sheet and is perfect for a night out or brunch with the girls. The flutter sleeves and wrap front make it look like a fairytale princess' dream. If you have some vintage sheets or fabric on hand, this is the perfect project to repurpose them into something fabulous! Sew this wrap-front maxi skirt from a fabric that can double as a sheet. Not only is it gorgeous, but it's also easy to sew!