With the summer season on its way, there's no better time to whip up a new tank top. These free tank top sewing patterns are a creative way to create a wardrobe you can wear anywhere. Make one for brunch, beach, and wherever else you want to wear it. Pick your favorite design and head to the fabric store to pick your favorite material. You'll wear something unique, perfectly fitting, and comfortable in no time! And all you need is one of these gorgeous and oh-so-easy and free tank top sewing patterns.
Free Tank Top Patterns for Women and Kids
Since tanks are one of the most versatile and comfortable pieces in a woman's wardrobe, why not make a few more? Whether you want to dip your toes in the sewing pool or churn out a tank for everyday wear, these patterns could be the perfect starting point. A fun design motif or pairing of fabrics, a curve-hugging cut that makes the most of your assets – all these elements add up to make an outfit as comfortable as it is beautiful. Follow this stunning list of free tank top sewing patterns; you need a few hours and some basic sewing skills to have a new wardrobe favorite in hand in no time.
Flowy Tank Top Sewing Pattern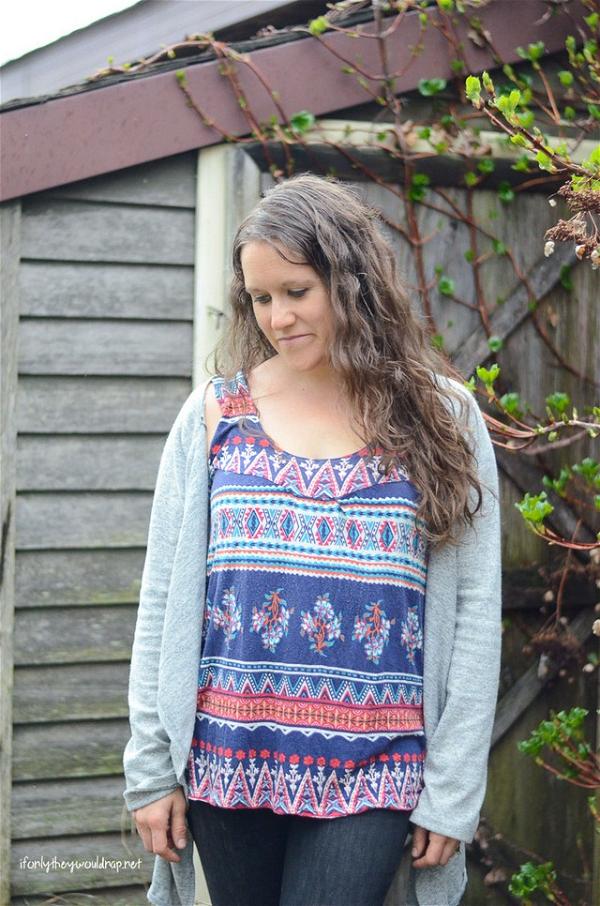 Rerun is the tank top that provides you with the comfort and style you need daily. Wear it for all your casual wear, whether around the house, at work, or hanging out with friends. The rectangular design creates a flattering silhouette and gives off a relaxed vibe, while an over-the-hip length ensures peace of mind as far as coverage goes. This garment comes in various colors, so you can always change things with your favorite color combinations.
Free Loose Tank Top Pattern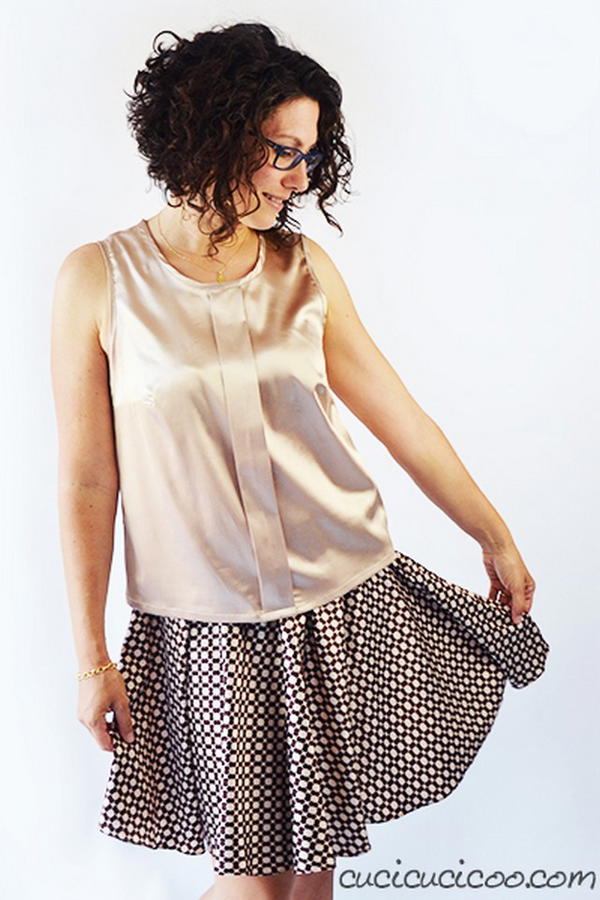 The Sorbetto Tank Top by Colette Patterns is a new favorite in your wardrobe! This easy-sewn pattern is flattering and comfortable, making it an ideal dress tunic or shirt to wear any day of the week. Make it in any color you like, for whatever occasion – this versatile top works perfectly for hot summer days or as a staple piece for layering in colder months. Pair it with shorts or jeans, leggings or trousers, slacks or long skirts to create many different looks!
Easy Tank Top Sewing Pattern
This is an easy pattern to make from an existing tank top. The curved bottom hemline of this top is flattering and unique, as is its length; it reaches just above the knee, making it a great choice for both regular wear and a daring dress. This upgraded tank top is a great way to tap into your sewing skills and make something better. The basic construction of this pattern is simple but adds a bit of flair with its curved neckline and hem. You can use an old purchased tank top as a guide or this pattern as a starting point for your design.
Tank Top Sewing Pattern Free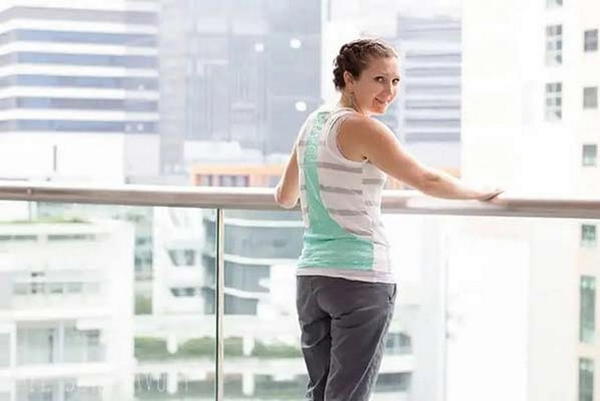 Create a beautiful top with this racerback tank top. The colorful pattern at the back creates an interesting effect and makes it everyone's favorite. This Racerback Tank Top is a must-have basic for any wardrobe. The racerback design makes this tank top ideal for both works and play. The curved sleeves, which form an X shape around the shoulders, are guaranteed to turn heads. Its exclusive design features a different colored line from the bottom to the top along the middle, making this tank top perfect as a conversation starter!
Stardust Tank Top Pattern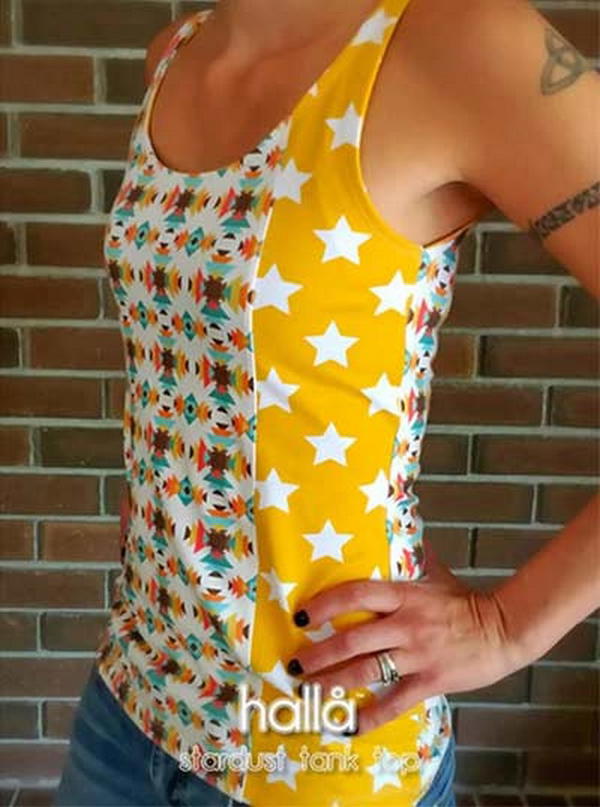 Flaunt your style in this modern tank top pattern. This multi-choice pattern allows you to make a bunch of different tops, so there's no need to choose between short, long, and sleeveless versions of the garment. You can choose either star or vertical panels to decorate the front or back of your top, including the optional pocket found on one version. Bring the needlecraft experience home with one of these easy summer favorites! The instructions are super clear and include pictures of the fabric layouts for each sleeve variation, so it's easy to choose what works best for your body.
Key West Tank Top Pattern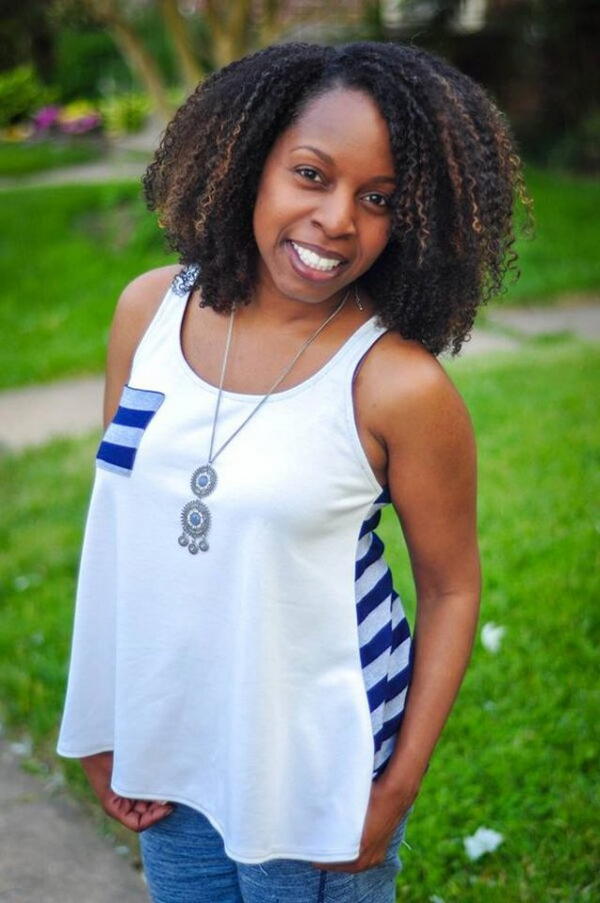 Our Key West Tank is made from soft and durable fabric that's ultra-breathable. The top has a flutter bottom hem and an optional chest pocket. As far as length goes, you can choose from a short or a regular top length. Whether you choose the one with or without the bias band finish around the neck and sleeves, these tanks will become your favorites! It has a flutter bottom hem and an optional chest pocket that's sure to impress. The versatile design makes it easy to wear at the office or out on the town, complementing your wardrobe with its flutter bottom hem and optional chest pocket.
Free Tank Top Sewing Pattern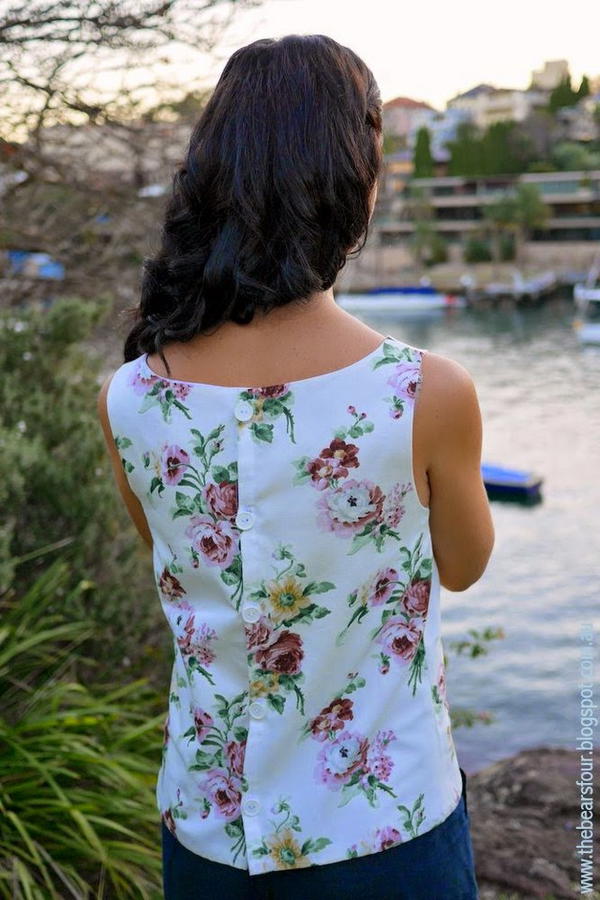 This tank features a curved neckline, a straight bottom hem to create a flattering silhouette around the waist, and an intricately patterned boat neck top. This stylish tank features a boatneck and curved, banded straps. The slightly dropped back is incredibly flattering and will help you look longer and leaner. Wear this top with your favorite pair of jeans and wedges, or dress it up with a skirt and heels! While this top can be worn alone, we recommend layering it under sweaters or cardigans for the office.
Free Tank Top Sewing Pattern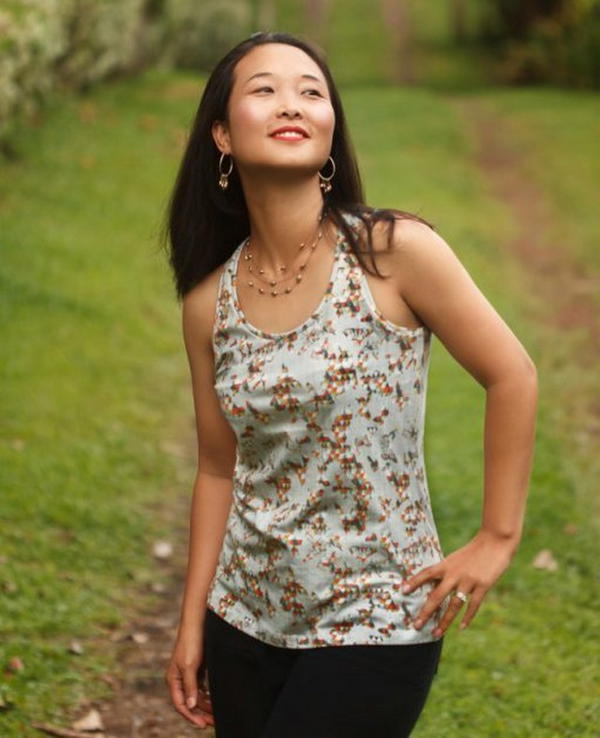 We've designed this semi-sheer, breathable tank top pattern to feel fresh against the skin on even the hottest summer days. The soft, lightweight fabric makes it comfortable to wear on any occasion. The high neckline is flattering, and the thin shoulder straps are perfect for when you want a little less fabric than a typical tank top. Pair it with your favorite denim shorts and a pair of slides for an effortlessly chic look. Its high cut adds a touch of sophistication, making this top both cool and fashionable.
Free Toddler Tank Top
This unisex tank top is perfect for parents with busy toddlers. The curved neckline and bias binding make this tank stylish, while the high back and shoulder straps make it comfortable. This item will sell well during the summer months, so make multiple in your sizes and various colors. The tank has a high rise in the back and a curved neckline for easy wear. This is not just a unisex tank top — you can use it for both boys and girls.
Trendy Halter Top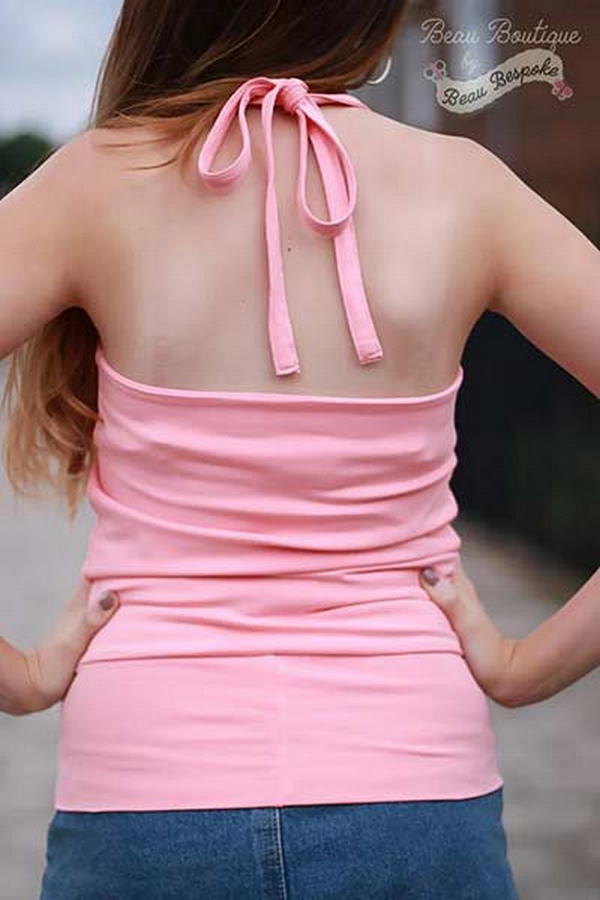 Girls love these halter neck tops because they're cute and offer so much room for play and creativity. The top also comes in a kids' size, so you and your little girl can wear matching outfits! It's perfect for lazy summer days or when you need to get some gardening work done around the house. The front shoulder straps are straight, while the back straps are tied at the bottom to form a deep neckline. The top is made with a soft, breathable material and comes in both kid and adult sizes.
Easy Kids Tank Top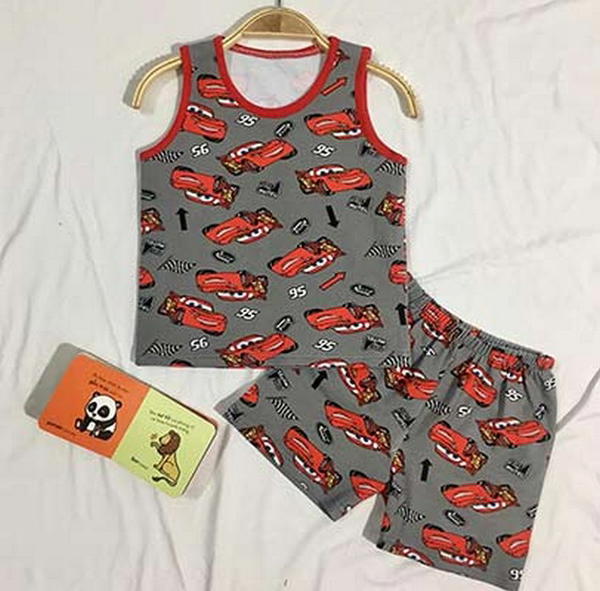 This basic tank top is made for your child. With a wide range of selected patterns, you're sure to find one that fits perfectly! They're perfect for summer camp crafts, sleepovers, or just having fun with friends. Use bright colors and patterns to keep your kids' interest, and they'll be eager to sew again soon! The tank is practical and stylish, made from 100% cotton to keep your child comfortable all day. With a simple yet sweet design, this basic tank top can be worn under other clothes or on its own, depending on the weather.
Girls Tank Top Sewing Pattern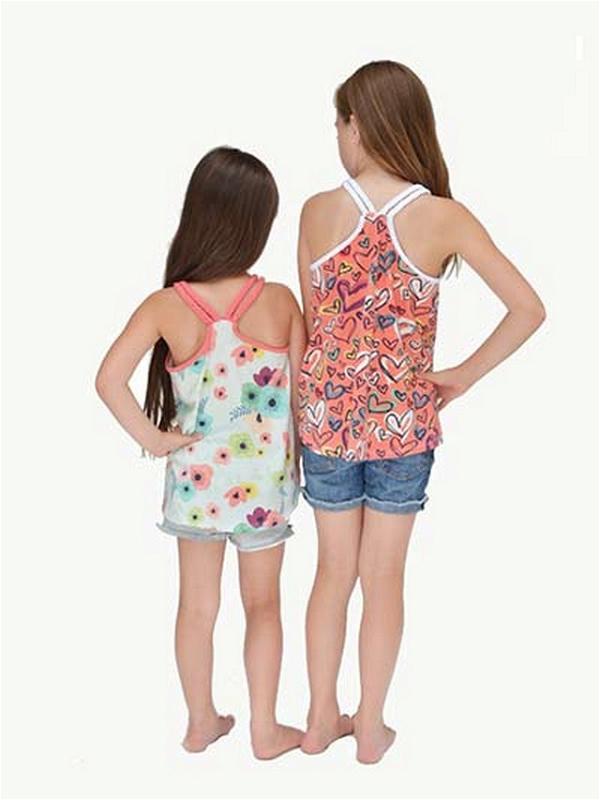 Happy Girls Tank Top is the perfect summer tank top for your little one. Made of 100% cotton, this tank top is breathable and durable. This tank top comes with shoulder straps made from fabric on the front and a double drawstring at the back, forming an X mark and leaving the shoulders exposed and free, while a curved neckline has a bias binding finish. It will also be a great gift-giving option for your beloved friends to show off your mastery of DIY skills.
Tank Top For Toddler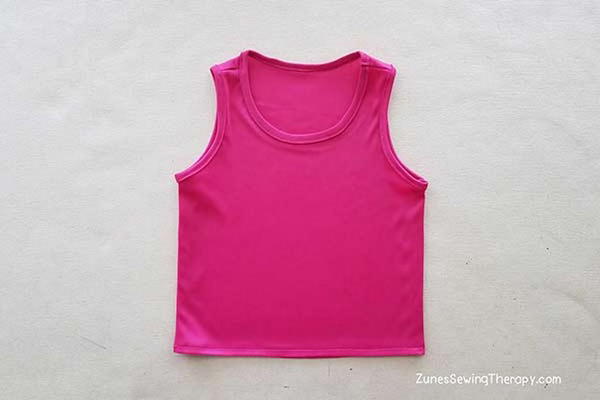 This tank top is perfect for lazy summer days at the pool or beach or hanging out by the creek. It's also a great basic to wear under a sweater or cardigan during cooler months. The scoop neckline and straight-cut bottom hem make it easy to match with any outfit your toddler has in her closet. The simple scoop neckline and high-cut shoulders allow you to whip up this top with easy-to-find materials quickly. It's perfect for the fashionista in your life who needs to look good while she kicks cartwheels or a girl who wants to relax in comfort.