Bandeaus are one of the most versatile pieces of clothing that you can own. They can be worn as an undershirt, outerwear, a bathing suit cover-up, or even a swimsuit. They are perfect for anyone with a body type that is hard to find clothes for! Bandeaus come in many different styles and colors, meaning there is one for every occasion. The easiest bandeau to make is made from fabric and elastic, but there are many other options available such as lace, mesh, and sheer fabrics. Bandeaus are also very easy to modify, so you can easily do so if you want to add sleeves or make them longer. In this post, we have gathered together 23 DIY bandeau ideas that will inspire you to make your own bandeaus.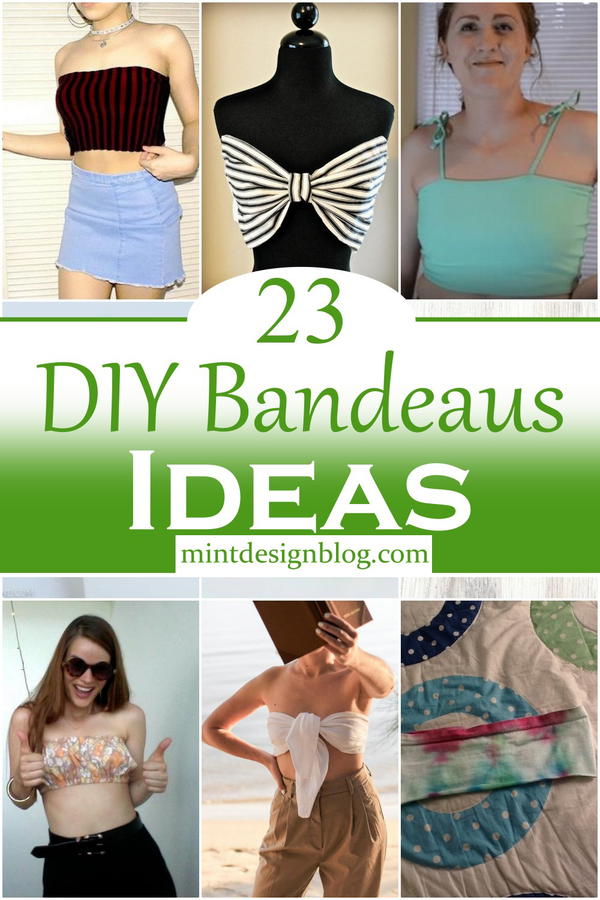 Bandeaus are a must-have for the summer season; They can be worn as a swimsuit top, bra, or crop top. They are so versatile that they can be worn in many different ways. The best thing about them is that DIYers can make them with ease. Bandeaus are also very inexpensive to make, making them one of the best projects to start on if you are new to crafting and want to learn how to sew clothes. In this article, we will be sharing some different DIY bandeau ideas for you to try out at home. This list covers everything from simple bandeaus made from basic cotton fabric and elastic materials to more complex designs like crochet bandeaus and lace bandeaus.
Here are 23 DIY bandeaus ideas for you using only a couple of supplies and are simple to create so that you can make one this weekend.
You Can See: 25 Free Crochet Bralette Patterns For Adventurous Women
How To Make A Simple Bandeau Top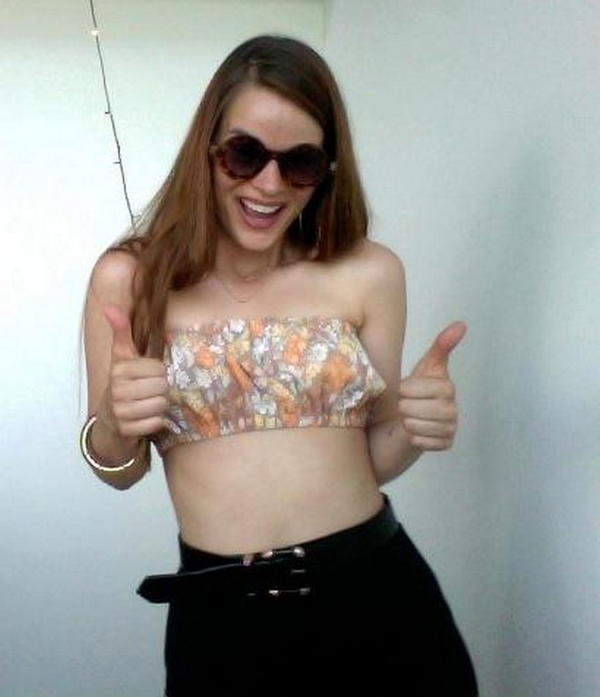 Making a bandeau top is a great way to create something for yourself that you can wear during the summer months. It is also an excellent way to fasten two pieces of fabric together, which can be helpful in many other projects. This guide will teach you how to make a simple bandeau top from scratch and give you all the information you need to start making these tops entirely on your own! Use this guide to learn more.
DIY Bandeau From A Ribbed Top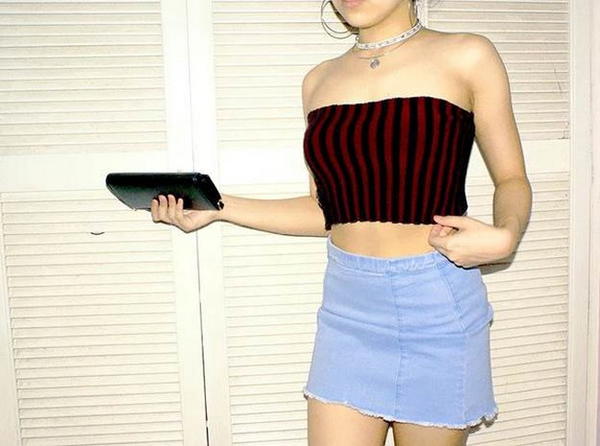 When you see this DIY bandeau, you wouldn't believe your eyes that it was made from a ribbed top. This is not your typical bandeau but just another example of how creative a person can be. This guide would be perfect for anyone looking to create a bandeau without using a sewing machine. This bandeau would surely make you look amazing. Look at it, how beautiful this bandeau is! Take a closer look and read the instructions in the guide below on making this one-of-a-kind bandeau.
Center Tied Bandeau Top DIY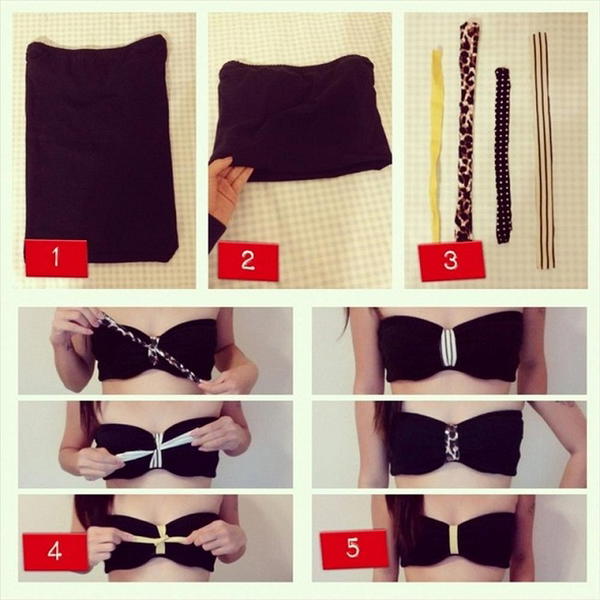 This is a tutorial for creating a center-tied bandeau top. This piece of fashion is simple and elegant but also very versatile. It can be worn in many ways, including a halter top, criss-cross bandeau, strapless dress, tube dress, or even a fancy bridesmaid dress. This is a step-by-step guide with pictures for further reading. Whether you are making this project for yourself or another person, let us know how it works!
Thrifted DIY Tube Top
The DIY Tube Top is a must-have for fashionable and stylish women. It can be worn under your shirt or blouse, but it also looks excellent when shown off on its own. The tube top is so versatile that it can instantly improve your look, no matter what you're wearing. This tube top has been made with high-quality denim, so it's soft and comfortable to wear, even on hot days! Watch this video tutorial that will teach you the whole making process.
DIY Bandeau Bra
This DIY Bandeau bra is a great way to add coverage and support to your outfit. You can wear it underneath shirts that you would like to appear less bulky or use it as an outfit on its own. The best part about making this bandeau is that it takes less than an hour for you to sit down, complete it, and wear it! This DIY Bandeau Bra will be your new favorite. It's comfy, supportive, and quick to make with a few simple materials. the video tutorial will show how easy to create your own one.
DIY Twisted Bandeau Top
A twisted bandeau top is a beautiful piece; It can be an excellent addition to your wardrobe. The bandeau top is a simple, soft, and elegant piece. It is suitable for both casual and party wear because of its versatility. This is an excellent DIY project for beginners who want to learn more about sewing clothes. The video above will show you how to make your own twisted bandeau top using a sewing machine, and it will include some valuable tips for making sure that the result comes out correctly.
How To Tie Scarf Into Bandeau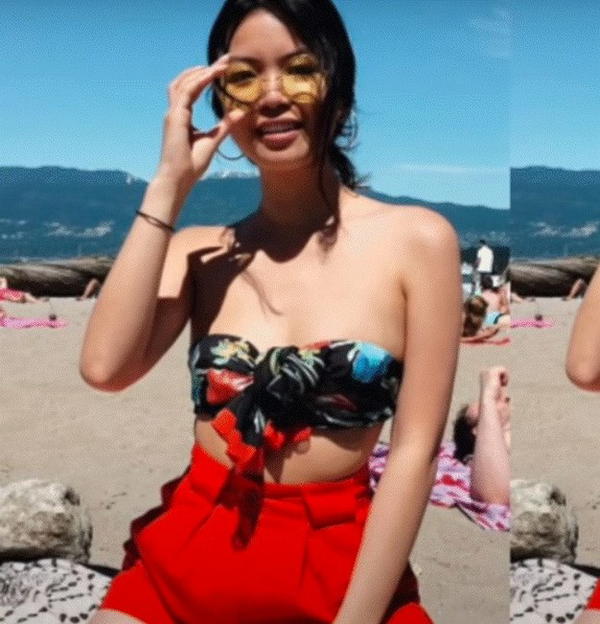 The easiest way to make a bandeau is to tie a scarf around your chest. The scarf gives the perfect amount of coverage and support. You don't have to worry about those pesky snaps closing on your skin or poking you while playing. Consider this simple bandeau a super-easy way to make any outfit pop. The great thing about this DIY project is that you can use whatever scarf you have in your closet, no matter the color or pattern. This guide will show you the complete procedure.
How to Make a DIY Bandeau Bra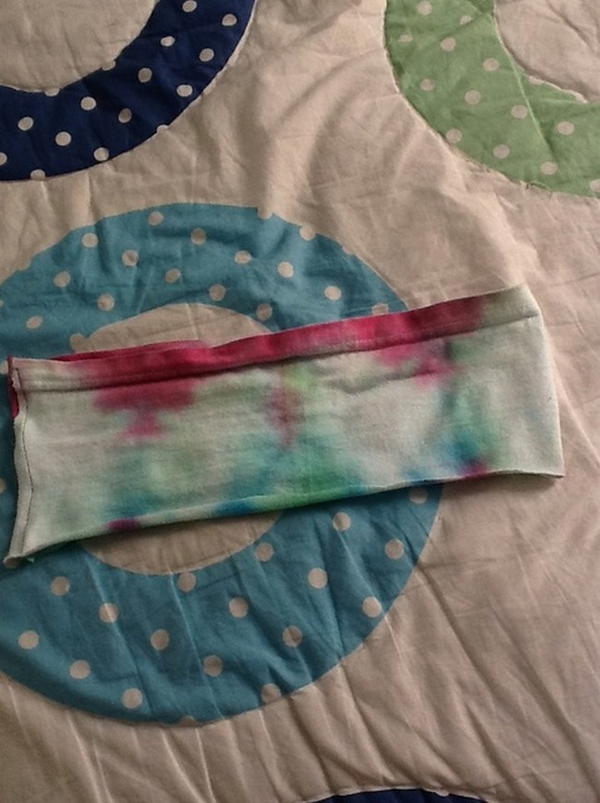 The bandeau bra is a great way to get rid of your flimsy old bras and have fun. The process for making this DIY bandeau bra is straightforward. It would help if you had a couple of supplies like; an old T-shirt, scissors, and a sewing machine to make the job manageable. With this DIY bandeau bra on hand, you can go out without worrying about your bra being seen by anyone. This guide shows you the complete step-by-step instructions and follow-up steps.
How To Make A Tube Top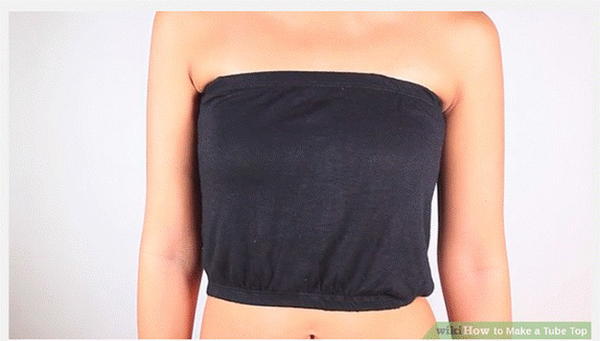 Making a tube top is easier than you think. With these step-by-step instructions, you'll be able to create your own tube top using simple supplies and a sewing machine. The tube top is a very casual and simple piece of clothing; It is also a great way to show off your body, whether you're a skinny Minnie or full-figured babes. This guide will show you exactly how to complete each step; You can also see how quick and straightforward it is to make a tube top.
DIY Tie-Front Bandeau Top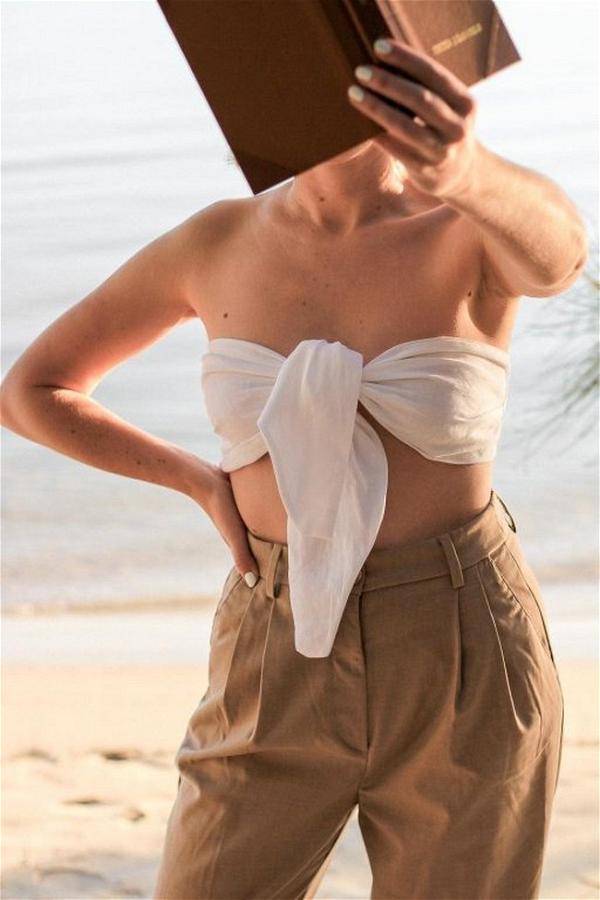 This DIY Tie-Front Bandeau Top is a great piece in any closet! You can customize the design to suit your body type and ensure it is just how you like it. The fabric on this top is very comfortable and light. This DIY Tie-Front Bandeau Top uses elastic straps to create a tie front detail, allowing you to adjust the length of the belts and make the top however long you want. It will be a summer favorite for years to come!
DIY Simple Bandeau Top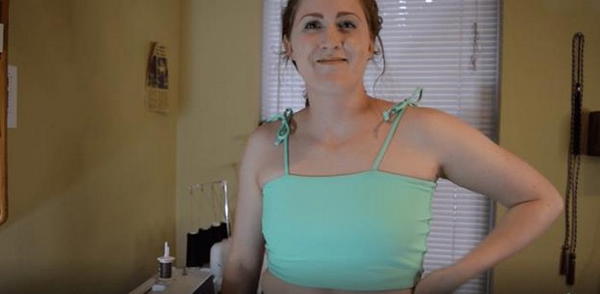 Make your own bandeau top with this easy DIY project. This simple bandeau is great for wearing underneath scoop, v-neck, and halter-style tops. It would look great on any body shape and is a quick sew with beautiful results. Here's a simple DIY guide on making your very own bandeau top. After all, isn't it better to create something yourself than buy it from the store? You can customize your bandeau with any colors and patterns you want.
Bandeau Bikini Top DIY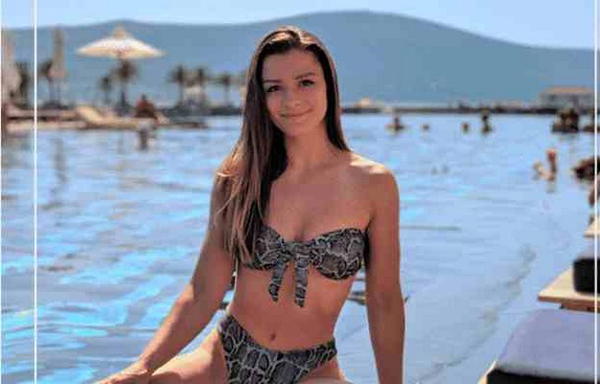 The bandeau bikini top is a simple pattern that you can easily make at home. There are no darts or shaping, so it's excellent for beginners. The design features a keyhole back and ties in the front, allowing you to customize your fit. This pattern is perfect for adding a little more modesty to your wardrobe! This cute DIY bandeau top would give you the perfect fit and tight look you want in bikini tops. The step-by-step instructions and pictures make it easy to make it on your own choice.
DIY Bandana Bandeau
Making your own bandana bandeau top can be a fun activity. This tutorial will demonstrate how to make a two-way bandana bandeau top using basic materials such as bandanas, scissors, and a sewing kit. It is so easy to make and requires only basic sewing techniques. This bandana bandeau top is easy to make and will take only a few hours. All you need to do is follow the instructions in this video, do some cutting, measuring, and sewing, and you'll be good to go!
DIY Bandeau Top
This is an easy and fun project, and inspiration comes from looking at what you have in your closet rather than spending money on new materials. If you sew, you know how important it is to use your fabric stash and come up with something new. This project is a great way to do that! Learn how to make a bandeau top from an old tank top by watching this video tutorial. This is one of the easiest and most rewarding DIYs out there. You can use any color tank you want, and it's best for wearing in the summer.
How To Make A Bandana Bra Top
If you love wearing bandana tops, but don't want to spend a fortune on them, then this is the perfect project to try. This bandana bra top is easy to make and will work great for you. It's attractive, and it has a casual flair that looks great with any outfit. This tutorial will teach you how to make a bandana bra top using some simple materials found around the house.
DIY Ruffled Bandeau Bikini Set
This DIY Ruffled Bandeau Bikini Set is a great project to turn your old tops into stylish and unique bikini tops. This DIY bikini set is so cute and comfortable to wear; It also adds a girly vibe to your beach days! As a bonus, you can use any shirt you already have for this. No need for fancy bikinis! The tutorial includes photos and instructions on making everything and the list of materials needed to complete this project.
See More: 22 Free Crochet Shorts Patterns
DIY Bow Bikini Bandeau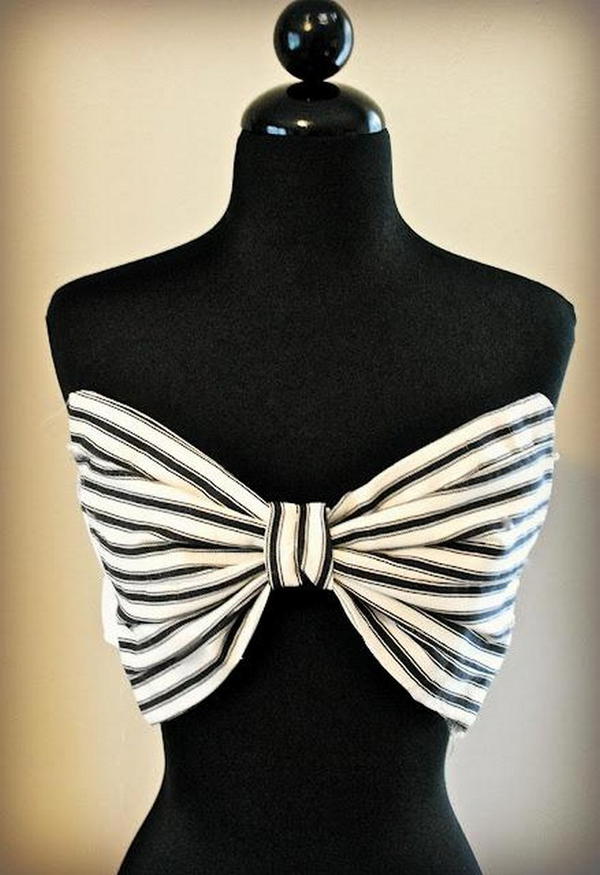 This DIY Bow bikini bandeau is an easy way to make your own bandeau without sewing. You can use any fabric of your choice, and it takes very little time to complete this project. With this DIY bikini bandeau, you will be able to fill out that bathing suit and look stunning in it! This is one of the easiest bandeaus you can make for yourself. It has the shape of a bow tie which makes it look pretty. The materials required to make this are fundamental and readily available.
DIY Bandeau Bikini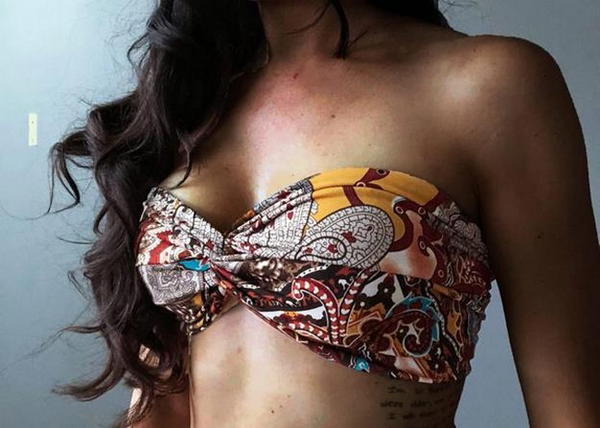 The DIY Bandeau Bikini is perfect for the beach and embroidery. You can wear it by itself or with shorts or pants! The top is adorned with beautiful embroidery details and will make you stand out in the crowd! This DIY bikini is adorable and easy to make. This is the perfect bikini if you are comfortable using a sewing machine. The fabric can be easily purchased in any shop. To ensure that it fits you perfectly, take some measurements before making it!
DIY Galaxy Bandeau Top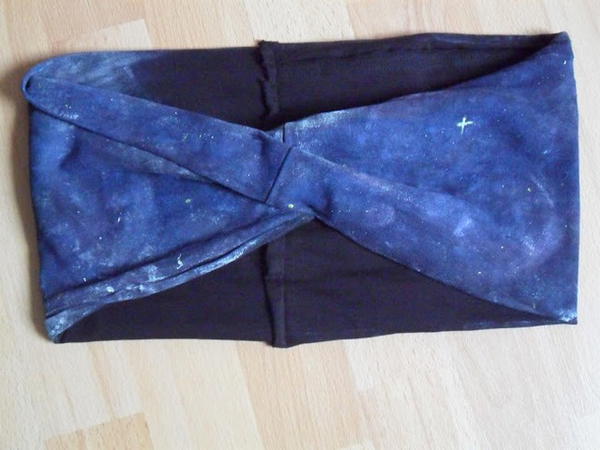 Make this DIY galaxy bandeau top that's perfect for your next music festival. This tutorial utilizes a T-shirt, acrylic paint, and a bit of patience. The finished product has a fantastic color scheme that brings out the galaxy theme. You can easily create this new DIY galaxy top for yourself or let your friends know how much you love them by gifting it to them. This guide shows you the complete step-by-step instructions and follow-up steps.
DIY Silver Bandeau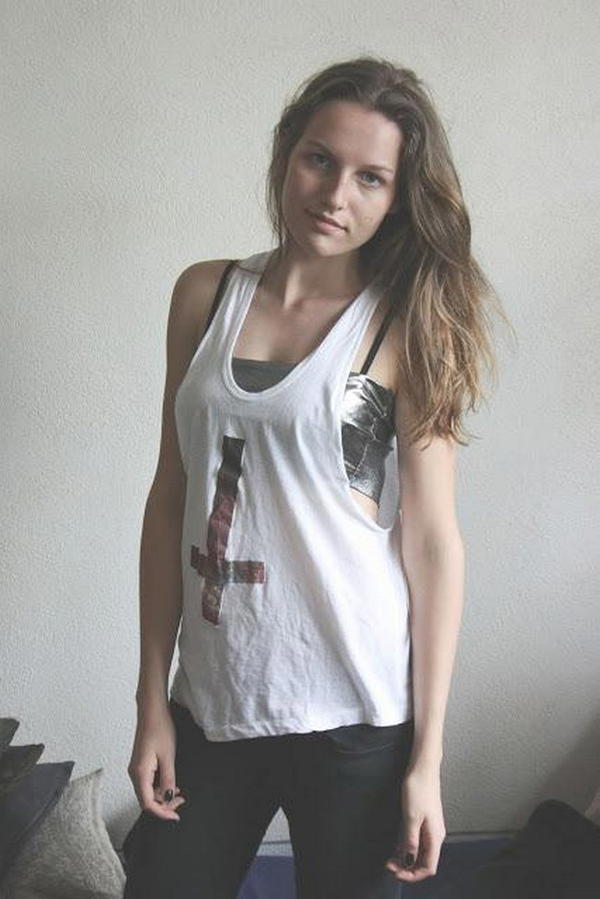 This cute DIY silver bandeau is made out of old silverware and would be a great statement piece for a music festival or to wear on a regular day. The best part is that it's easy to make and won't take more than an hour, so you can also impress your friends with this fantastic clothing piece that'll make your outfit stand out at any upcoming summer party or event. This guide shows you the complete procedure.
How To Make A Bandeau In Less Than 5 Minutes
Do you know how to make a bandeau? Here's one of those fast DIY tutorials that will show you how to make a bandeau in no time. The creator could make hers in less than 5 minutes in this tutorial. You can make yours within the same time frame if you have all the required materials. It's also a quick and easy project that anyone can make themselves. In this video, you will find step-by-step instructions on making your own bandeau top from scratch and without any prior sewing experience!
DIY Easy Gingham Bandeau
The easy gingham bandeau is precisely what it sounds like: a simple gingham bandeau. It's a perfect project for those who are new to making bikinis and want to give it a try! The pattern features the exact measurements you need, so no guesswork is required. Just cut out the pieces, sew them together, and you're done! This video guide will walk you through the complete step-by-step instructions and follow-up steps.
DIY Lace Bandeau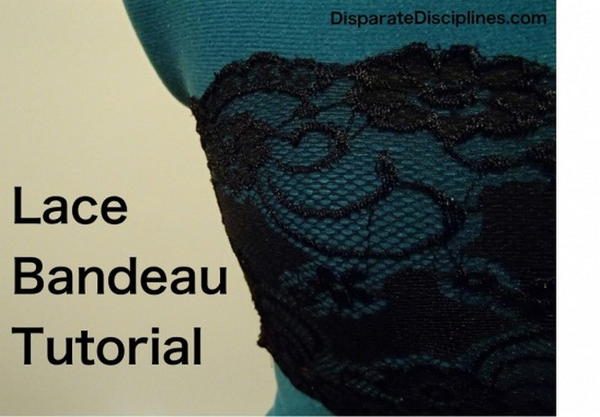 This DIY lace bandeau can be as simple or complicated as you want it to be. It is easy to make and even easier to wear. If you are looking for something sexy, this DIY bandeau will do the trick. You can create and wear it for a night out on the town or even just around your house. The sky limits how many different ways you can use this lace bandeau, so get creative! This guide shows you the complete step-by-step instructions and follow-up steps; Make one for yourself or as a present for someone you love!