A basement is a perfect place to have a man cave or a home gym. Most basements have unique features and different problems but if you know what you're doing, it's easy to fix or improve your basement space. The basement is made for storage. It has enough room for lots of stuff and doesn't require a lot of expense to decorate. However, not many homeowners' basements put in the effort to really make their basements feel like a room you could actually live in. Well, if you want to protect your belongings and want a better place to hang out, take a look at these DIY basement flooring ideas! Are you looking for ideas on how to improve your basement flooring? Well, you've come to the right place. Here are some simple and cost-effective ideas that can be easily implemented in any basement.
DIY Basement Flooring Ideas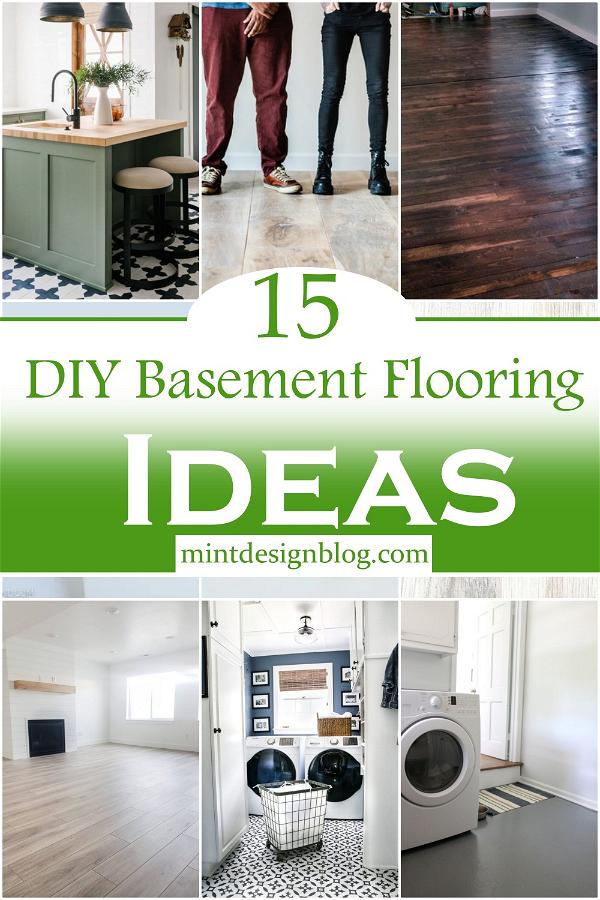 When it comes to basement flooring ideas, you want to make sure that your DIY basement flooring solution is going to be something that you can work with and that will provide the perfect look for your space. Basement floors can be made to look great without the use of an expensive contractor. You just have to get a little creative with your basement flooring ideas. Tiles are the most popular choice for basements because they're easy to clean and they're often designed to withstand moisture and other harsh conditions. When choosing what type of tile you want, think about how it will be used! DIY Basement Flooring Ideas is a collection of tutorials and resources to help you create the perfect sophisticated floor for your basement.
Painted Concrete Basement Floor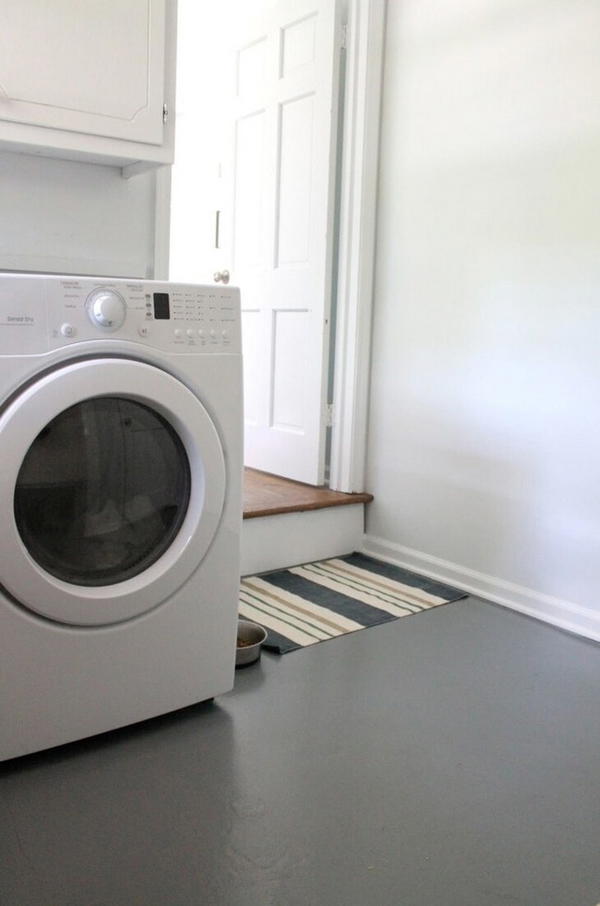 You'll love the change a painted basement floor brings to your home. This concrete paint process is the quickest easiest basement flooring project you'll ever do. So you've finally decided to give your concrete basement floor a facelift and add some much needed color. A gorgeous, DIY-painted floor is the answer - it's quick and so easy, you won't believe how great it looks. As you walk into a room painted with this living, breathing mural, you'll never know you're standing on what was once cold and lifeless concrete (except for all the things you can do in it, now – cool.) Living on a busy street, we wanted to make our home feel like one that welcomes visitors at any hour.
By creating an outdoor-like space in our basement, combining our love of travel with our sense of style, we've brought life to our previously bland basement. Painted concrete is becoming very popular, and easier to do than you may think. It is important to follow carefully the preparation that needs to be done prior to painting. How you prepare the surface will determine how long paint will last, and also the end result you desire.
Light And Bright Basement Remodel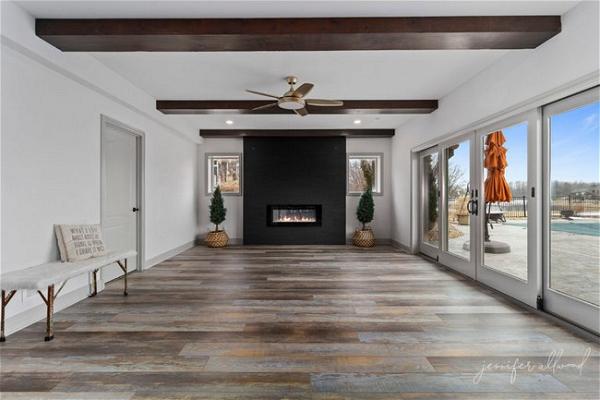 A lighter and brighter basement remodel can provide the right ambiance. Concrete floors are a great way to bring brightness into a basement and give added appeal to parties. A concrete floor is also durable, making it perfect for basements that get heavy use. Think light and bright basement feels inexpensive? You're right, but the answer is a remodel! This homeowner wanted to see more of the basement, so we opened it up with our Max-Lite block wall system.
To help keep the whole family happy, and still have entertaining space, we created a sunroom feel on one end that brings in passive solar light. Let us show you how your Light And Bright Basement Remodel can be a reality. Light and bright is the perfect description for this cozy remodeled basement. The color palette of light beige, cream and taupe give the space a clean, fresh feel. The neutral colors offer flexibility in any décor scheme and never go out of style. Take a look at these design elements that will add light to your basement space.
Modern Farmhouse Basement Flooring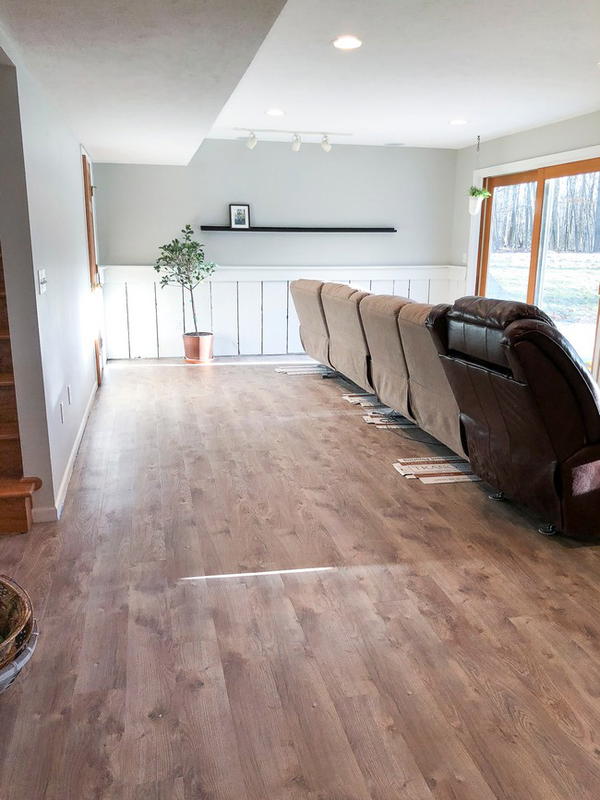 The look of farmhouse classic meets the durability and comfort of vinyl in the Modern Farmhouse Basement Flooring collection. Grooves are hand cut into the top layers to create variation in texture and character, while a smooth bottom layer and an embossed finish add refined detail. From lighter balanced shades to coarser, hard-working ones, our assortment of colors makes it easy to choose a style that fits your design personality. Basement flooring that is easy to install and easy on the eyes!
This prefinished dimensional maple wood planking has tongue and groove sides and bottom, giving it a framework that makes it truly fit as a modern farmhouse flooring. Easy installation makes this planking an excellent addition to your basement. Basement flooring that mimics the look of reclaimed wood but with the durability of a cement tile: wide plank ceramic, with a subtly hued matte glaze and a lightly distressed surface
Light And Bright Basement Finishes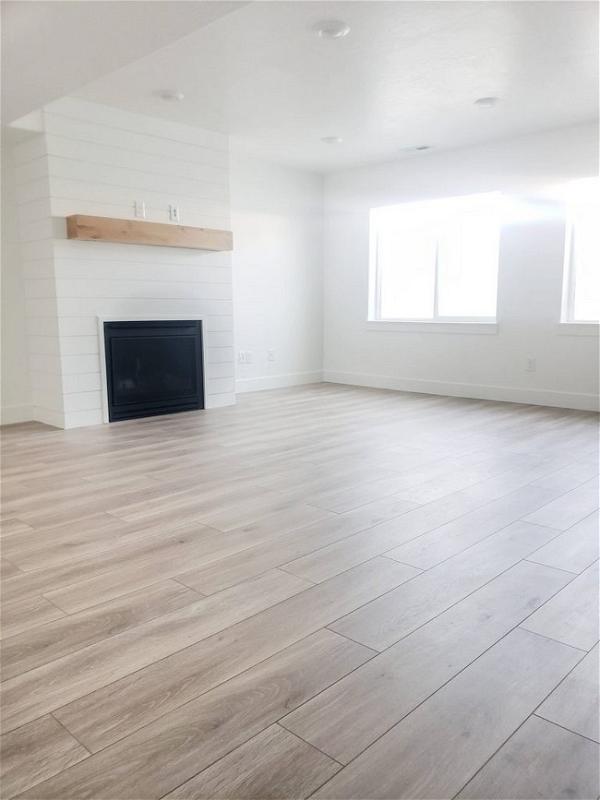 In basements across the country, light and bright finishes are becoming the latest trend. Light & Bright Basement Finishes provides basement finishing solutions that give homeowners the added storage space and increased living area it's about lighting up their rooms with a great space and big, bright, beautiful windows to remind you that the sun is out there. Light and bright basement finishes are always large attractive fixtures of basements. You can rely on basement finishing advice to get the latest information that will help you improve your home. A lighter basement helps to relax the mood in your home and can make the space feel much larger. Whether your basement is finished or intended to be used as an entertaining room, a lighter decor gives the space an inviting feel. Finishing a basement is serious business.
This is essentially where you envision yourself retreating when you need some peace and quiet. Whether your plans include a home theater, gym, billiards room, rec space, or reading room, a light and bright basement finish will add to your comfort of the space. Here are suggestions for walls, ceilings, flooring, and more to get your thoughts flowing.
Black And White Tile Basement Floor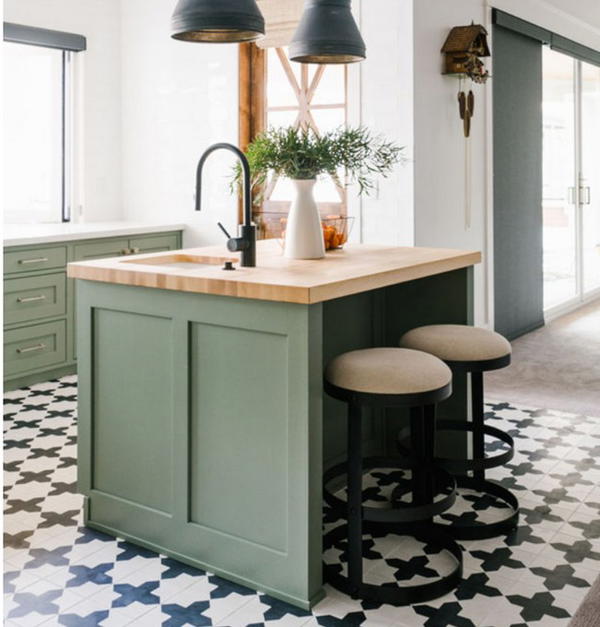 If you love modern styles and want a classic look, black and white tile basement flooring is the style for you. This sleek and chic design offers a multitude of patterns and designs to fit any decorating taste. If you're tired of searching for that one floor that will suit your decorating needs, a black and white tile basement gives your home an ultramodern design of beauty and perfection. Black and white tile is a modern and sleek basement floor style. This look adds visual interest to your space and will make a bold statement. Black and white tile basement floor styles give your basement a sleek, modern look. The tiles make your flooring surface appear larger and more spacious.
You can choose between two different black and white tile patterns: planked or herringbone connotes to the look of hardwood even though it is a tile. Whether you're remodeling or just looking to revamp your basement, choosing the right tile for your floor is extremely important. It can take a lot of hard work and hours of planning to find what works best for your home. Black and white tile styles offer a solution that's practical and beautiful. These floor tiles are designed for basement floors and other low-traffic areas. They look great with most traditional decors and are a great addition for those looking to tile over their concrete basement floor.
Gray Tile Basement Floor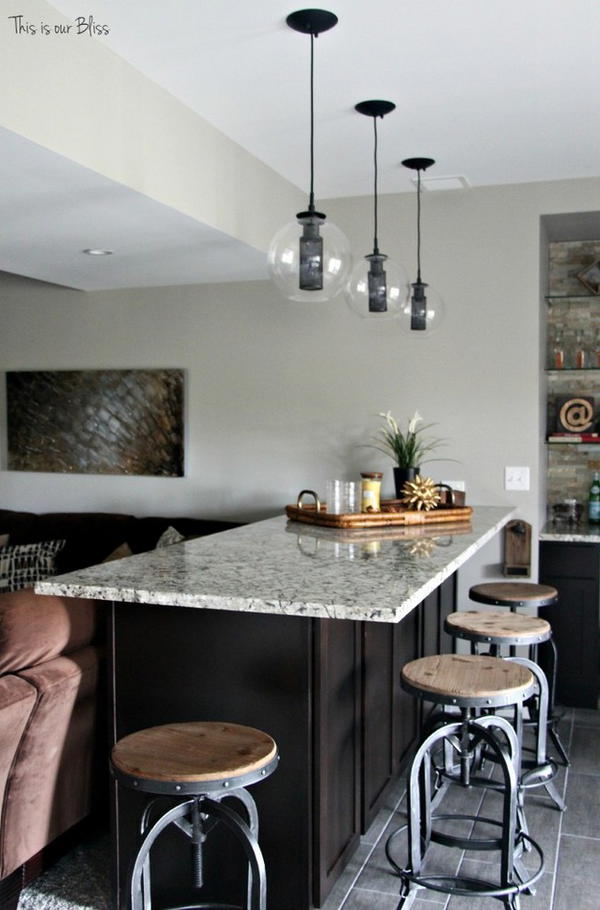 Looking for good quality, budget-friendly flooring option? Check out our Gray Tile basement floor. With a variety of colors to choose from and your choice of matte or polished tiles, this flooring option is durable and attractive. This seamless tile can be installed over concrete and is perfect for home improvement projects. Basements are full of wonderful surprises, but they're not always super pretty or useful. If you've got a basement, you've probably also got a floor that is too dark and dingy to stand out.
If you're looking for something to brighten up your home decor, look no further than a gray tile basement floor. There is nothing more stunning than a gray tile basement floor. This type of tile provides both the look of marble and concrete all in one. If you have a gray basement floor, you should really consider using it as an accent color on another part of your home.
Inexpensive Wood Floor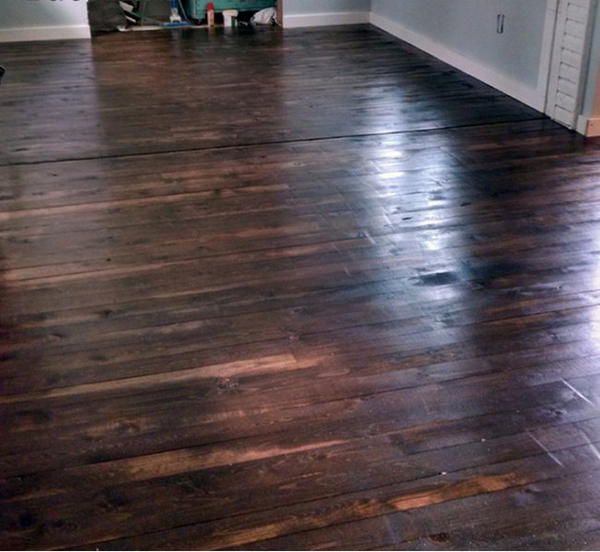 You need a new floor for your room, but your parents told you there was no money for expensive hardwood floors. What's a cheap alternative that won't look exactly the same? That's where inexpensive wood flooring comes in! Inexpensive wood flooring gives you the look of real hardwood, but at a fraction of the cost. It's beautiful, durable, and it will last for years to come. They can be stained or nontreated, which is the traditional look.
This style of the floor is the most popular and certainly goes with any design theme. Because they are so inexpensive to install, they are a great way to give your home a clean look without breaking the bank. The natural variations in the grain make each floor unique and each is beautiful in its own right. This article offers some ideas to help you decide on a pattern and type of wood floors that will best suit your home.
How to Acid Stain a Concrete Floor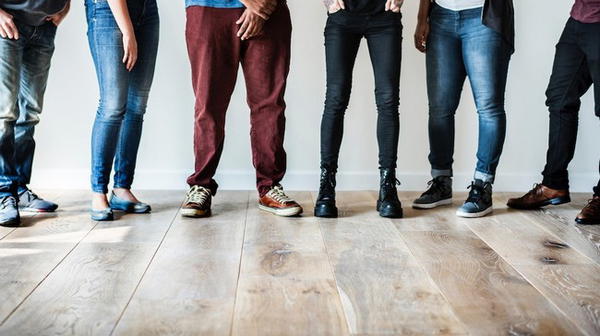 Staining concrete does not have to be a difficult process with Acid Stain ConcreteStaining your concrete can be a simple and inexpensive way to spruce up your home. Whether you are looking for a modern look or something to complement the concrete flooring in your home, applying an acid stain is quick and easy. However, do not let the word acid scare you away because we will only be using clear, water-based concrete acid stains. Concrete staining is a great way to add color to your concrete floor.
Acid staining concrete uses an acid-base to remove any sealants that are on the concrete and above it, so you can stain the area which will then protect it with a sealer and make it resistant to water. Home improvement is really like a science experiment. Once you see how to complete a task, it can give you the knowledge for you to apply to other situations. For example, the weather could change and you found that it could ruin your acid-stained floor in the kitchen. The solution is quite easy; all you need to do is reseal your concrete floors after a year or two.
Vinyl Floor Stickers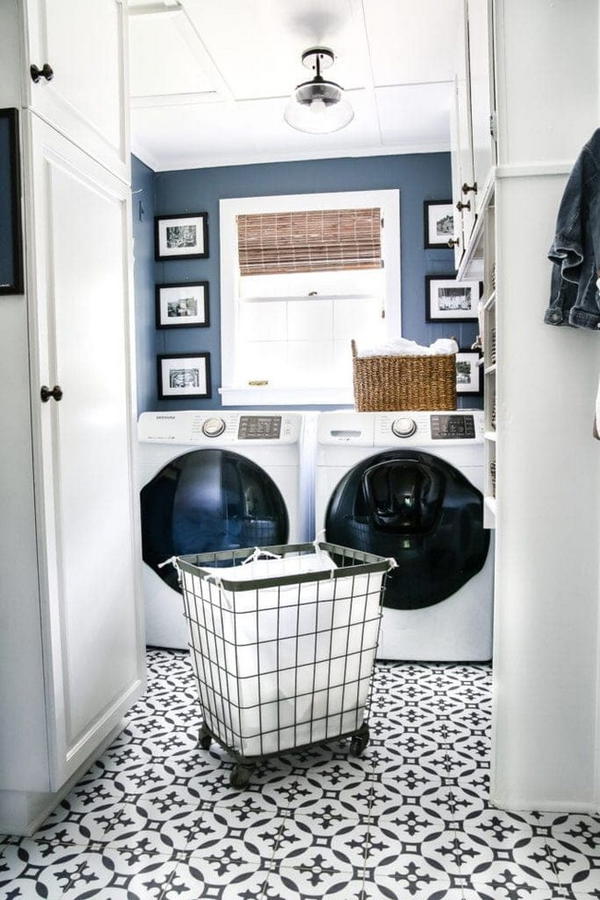 Vinyl Floor Stickers are a designer product, which can be used to add style to even the most mundane of floors. They come in twenty different colors and have a wide variety of uses. These Vinyl Floor Stickers are perfect for indoor use and are able to withstand the frequency of high traffic areas. They come in an array of colors and patterns, so they're as fun to design as they are practical. Their non-slip backing ensures that they stay firmly in place, and their durability allows them to withstand long-term wear and tear. Available in four sizes, you can easily fit them into any room or office environment.
What's better than actual flooring? Have a beautiful pattern right on your floor! Check out our colorful array of vinyl floor stickers and decals. With a wide variety of designs and colors, you'll find just the right look to spice up your space! They're perfect for vacations and rentals where you don't want to make any permanent changes, or simply want to give your home a little extra spunk.
DIY Faux Wood Flooring Using Brown Paper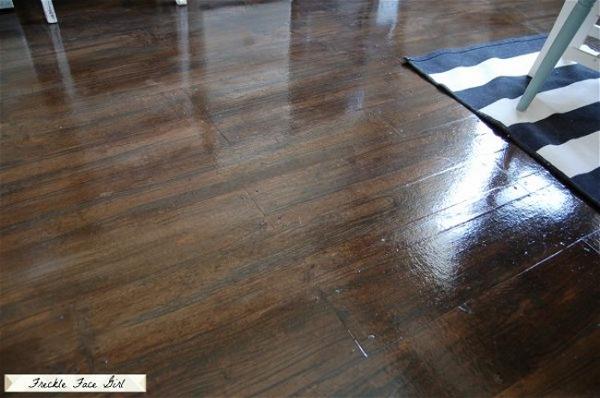 DIY Faux Wood Flooring Using Brown Paper Roll, If a room is incomplete without wooden flooring, then you can easily transform your living space with this great DIY idea for faux wood flooring! There are many ways to create beautiful home décor and adding wooden floors has always been one of the trendiest designs. If you have a limited budget or space, this DIY Faux Wood Flooring using Brown Paper rolls may be a better option for you.
This project is super easy and inexpensive to do and can be done in a few days by any amateur DIYer. The brown paper adds a dimension of depth to the room that makes it look like a beautiful wooden flooring. Try out this simple idea today and make your home look trendy and beautiful! You can now do a DIY flooring job in the house and save your money. Brown paper rolls are used to get a beautiful effect that emulates wooden floors.
Luxury Vinyl Plank Lvt Plank Flooring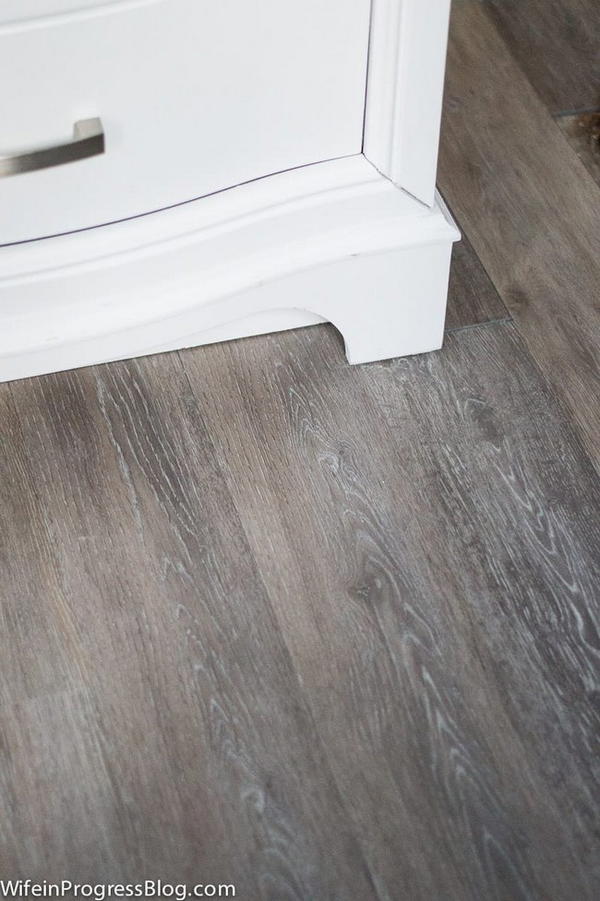 Introducing Luxury Vinyl Plank Lvt Plank Flooring. From its stylish plank details to the easy click installation and no-wax finish, Lvt Flooring offers all of the beauty and durability you could ask for in luxury vinyl. The durable wear layer looks great and provides superior performance against stains, scuffs, and dents. You are sure to love your new Luxury Vinyl Plank Lvt Plank Flooring. Luxury Vinyl Plank is a stunning plank flooring option that looks and feels like real wood. With its simple installation process, this product has all the benefits of traditional hardwood flooring but can be installed right over your old flooring material.
Available in an array of colors and styles, you are sure to find the perfect fit for your home. Durably affordable, versatile, and waterproof, its vinyl flooring is made easy. Luxury Vinyl Plank Lvt Plank Flooring is crafted from authentic wood planks that are close in look to natural wood but don't require the same level of maintenance.
Luxury Vinyl Tile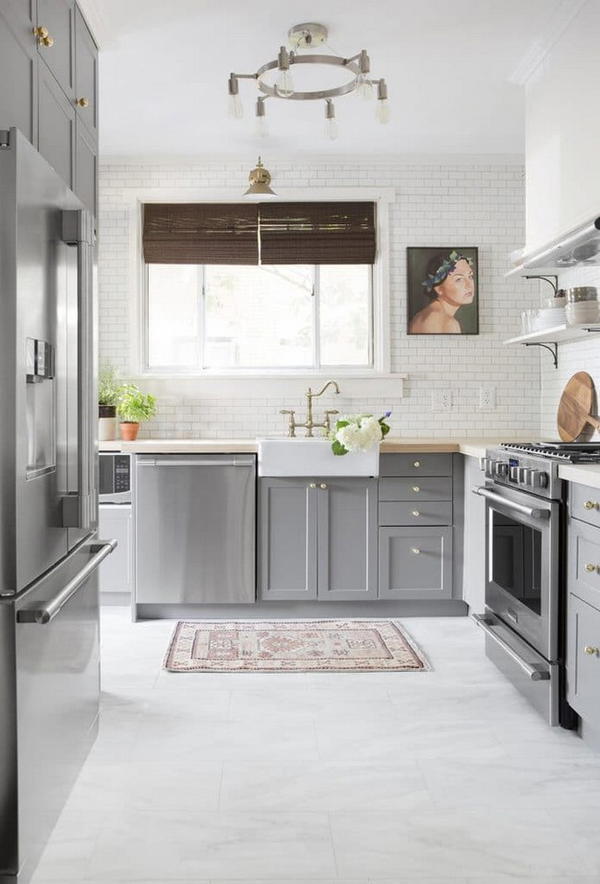 Enjoy the luxurious look and feel of tile floors in your home. Made from a high‐density polyurethane material, Luxury Vinyl Tile (LVT) is so durable that you can use it just about anywhere, including in your bathroom or kitchen. LVT can resist heat up to 212°F (100°C), making it perfect for kitchens with ceramic tile countertops, where spills are common and grout lines can get stained and dirty over time. And since LVT is easy to clean, you don't have to worry about stains, either! It offers the natural look of real hardwood flooring but with the added benefit of being waterproof and one-third lighter in weight.
As a result, you can now find real nature's beauty right in your own home and have a water-resistant surface that is constructed to last. The Luxury Vinyl Tile is a stylish, resilient floor covering that helps you save on remodeling costs. It is also easy to clean and maintain, making it ideal in high-traffic areas.
How To Install Sheet Vinyl Floor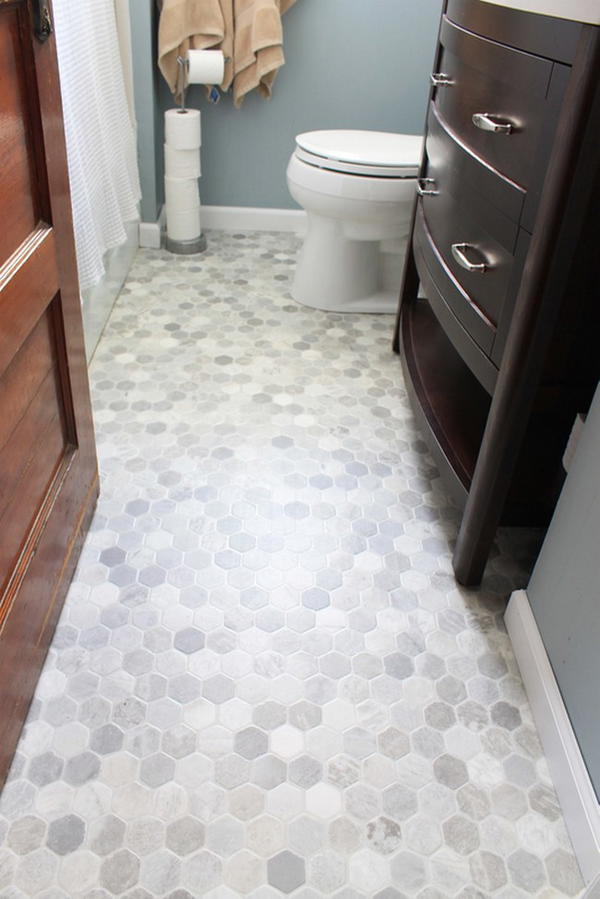 Installing sheet vinyl flooring is one of the easiest do-it-yourself home improvement projects around. Sheet vinyl flooring has come a long way from its original kitchen and bath applications and is now available for use in almost every room of the house. Made from the same rubber, vinyl matrix that the flooring is made of, these handy sheet protectors create a barrier between outside elements and your floor. They are flexible enough to be rolled up and moved around but firm enough to stay put when placed on one side or another.
Don't let your vinyl sheet flooring installation project turn into a nightmare. Using these handy guides will help you choose the right adhesive; keep the installation looking professional from start to finish, and get an accurate idea of how many rolls to purchase. Install Sheet Vinyl Flooring on top of the clean, flat, and smooth subfloor or lumber with little or no preparation. Before installing sheet vinyl, it's important to understand the characteristics of vinyl flooring, so you can make an informed selection.
Plywood Faux Plank Flooring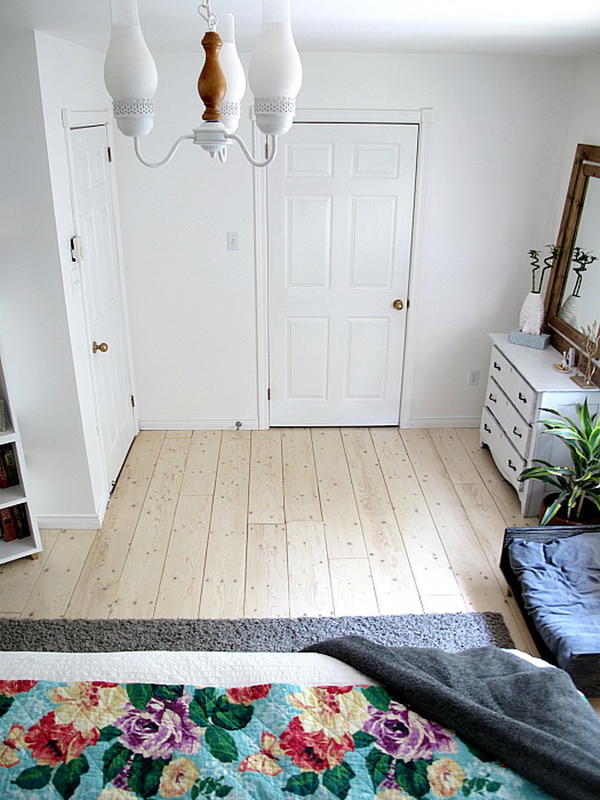 Attractive and durable, our plywood faux plank flooring is suited to any home décor. The realistic wood look and feel features add to the rustic appearance of your home; transforming it into a cozy area. Boasting a different plank style with each purchase, you are sure to find a design that suits your tastes. This sturdy flooring is made of layers of strong wood fibers and an authentic finish that protects it from wear and tear. Bring the outdoors inside with our addition to the first floor. The right flooring can transform a room. But if that flooring costs more than you are willing to spend, it will never look like the real deal.
With our Faux Plank Series, you get all the benefits of hardwood in an authentic-looking sheet laminate. Faux Plank flooring looks extremely realistic and comes in various wood species that mimic their true counterparts. You'll love the charming and rustic look of this DIY plywood flooring, made to resemble wood planks. This plank flooring's rustic hues and flecked texture will give your space a unique new character!
Painted Wood Floors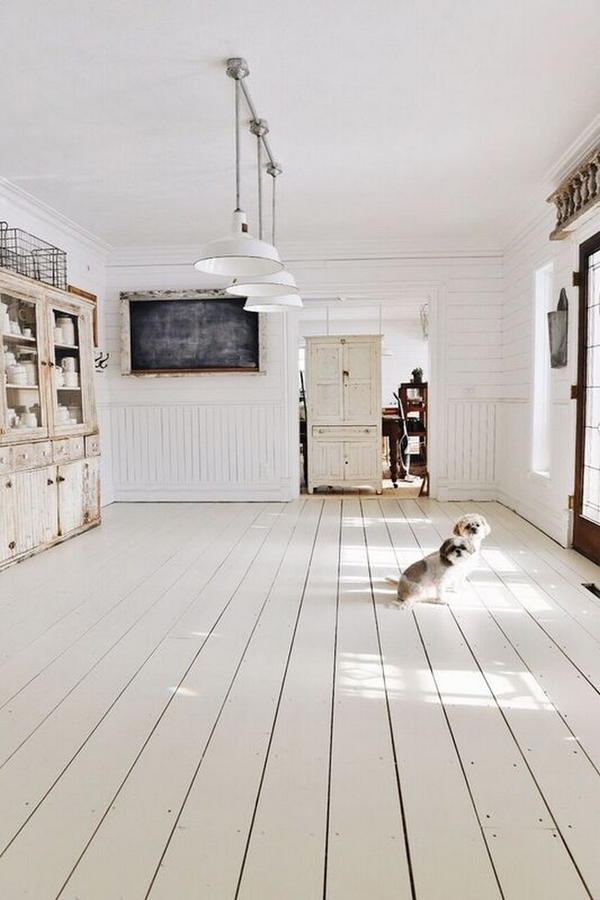 Experience the smooth, clear sheen and rich hues of our Painted Wood Floors. We've gone back to nature. Each wood floor coat is hand-applied, so each finish will vary and feature unique wood markings. Use these irregularities and imperfections as a sign of true craftsmanship—the marks of materials as they come from nature. Painted wood floors are a great way to give your home a new look without completely tearing up your floors. Painted wood floors are durable and also stain-resistant so they can help maintain the life of your original hardwood flooring. Use them to cover worn or damaged areas, or to create unique patterns.
Painted wood floors, sometimes referred to as painted concrete floors, are a unique and fashionable choice; in setting the tone for your kitchen/dining room or living room. Painted wood floors are easy to clean and can be paired with any other style of design to create the ideal look you want. Polished or painted wood floors lend a traditional air to any home. Whether they are found in an entryway, kitchen, living room, or dining room; these floors often appear in older homes and houses of classic architectural style. Old-fashioned charm can still be brought to a newly constructed home.
See Other Projects