What would be the best part about having a treehouse? Hanging out with your best friends, of course! With the DIY Tree House plan, you can build a space for you and your friends to relax. All you need are the tools to cut and measure your wood. Once you have that, follow these simple instructions and you can have your treehouse up and ready before you know it! Treehouses are always a children's favorite pastime. It is something that they have from the time they are little until adulthood. A treehouse is also an awesome place for a hideout or a meeting place when you are with your friends. if you want to magnify the degree of fun add an arbor swing along with your treehouse to make it more impressive and playable for kiddos and even adults.
DIY Tree House Plans

When you set out to build your own treehouse, there are two different ways to go about it: you can build it on the ground and lift it into the tree, or you can build it right in the tree. Either way, you will use a lot of rope and wood, which makes this project quite expensive unless you do it yourself. But before you get started on building a treehouse, there are things that you should know about it. The first thing you need to do is find the perfect location where your kids can build one. Make sure there aren't any other houses nearby, or if there are, then make sure the owners know what you plan to do. You don't have to worry about lighting problems. We have a superb series of DIY solar light projects to provide you the glow wherever you want.
How To Build A Treehouse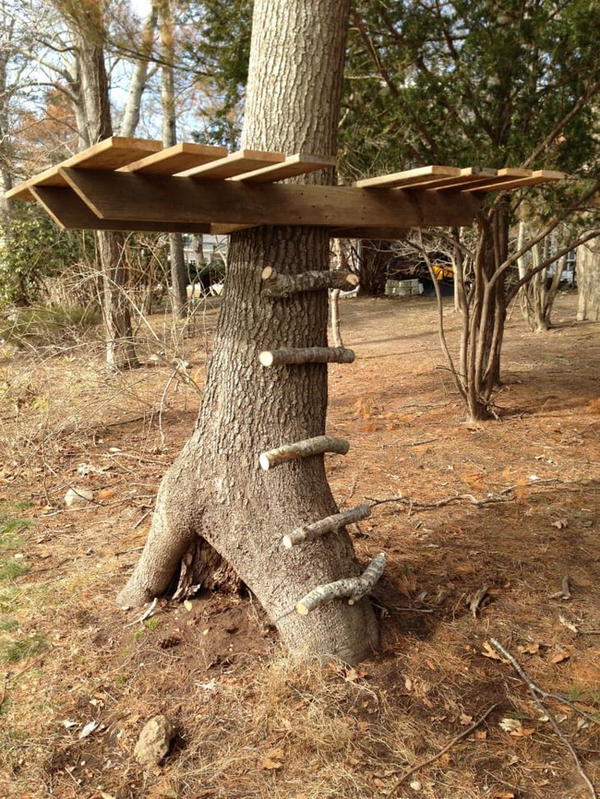 Here's how to build a treehouse that can be constructed from scrap wood and branches you already have. And, it's strong enough for jumping around on, making it great for kids who need a place to jump around on. This DIY treehouse guide is a Do-It-Yourself guide written in a fun and informative way to give any level of the builder the information they need to get started. Learn the basics of treehouse construction while making your dream come true. Perfect for children and adults looking for an inspirational look at the possibilities in this amazing hobby.
Building a treehouse is an excellent project for anybody who has access to a tree and wants to build something cool in their yard. A treehouse is also a great place to have some fun with your kids and spend time outside or give them the opportunity to use their imaginations while they come up with things they can do out of the house. There are many ways to build a treehouse but this is one way that works well and has worked for yourself and your friends.
How To Build A Treehouse For Fun & Exercise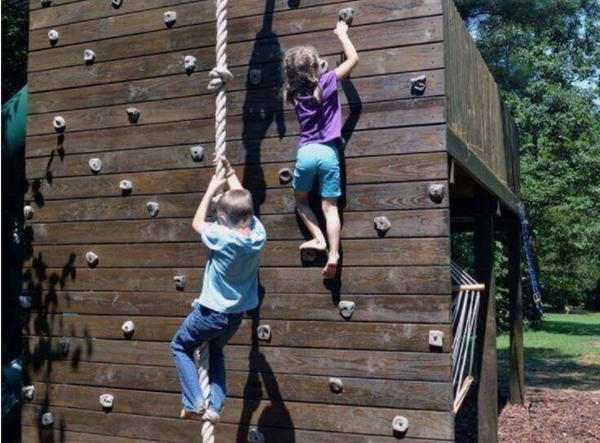 Build A Treehouse for Fun & Fitness will help you build your dream treehouse in the trees. This treehouse is designed to be safe, economical, and easy to build. Packed full of information, plans, and tips on how to complete an entire treehouse project from start to finish Build A Treehouse For Fun & Fitness is a must-have book if you plan on spending time in the trees this summer. An entertaining and informative guide to building the treehouse of your dreams.
Whether you want to create a safe haven for your children, a memorable place for relaxing vacations with your friends, or a cool hangout for your own entertainment, this book will help you plan and build it and enjoy every minute of the process. The expert advice in this book can also be applied to constructing playhouses, fortresses, and other shelters from trees. Whatever the use of your treehouse, have fun designing and building it!
Amazing Backyard Treehouse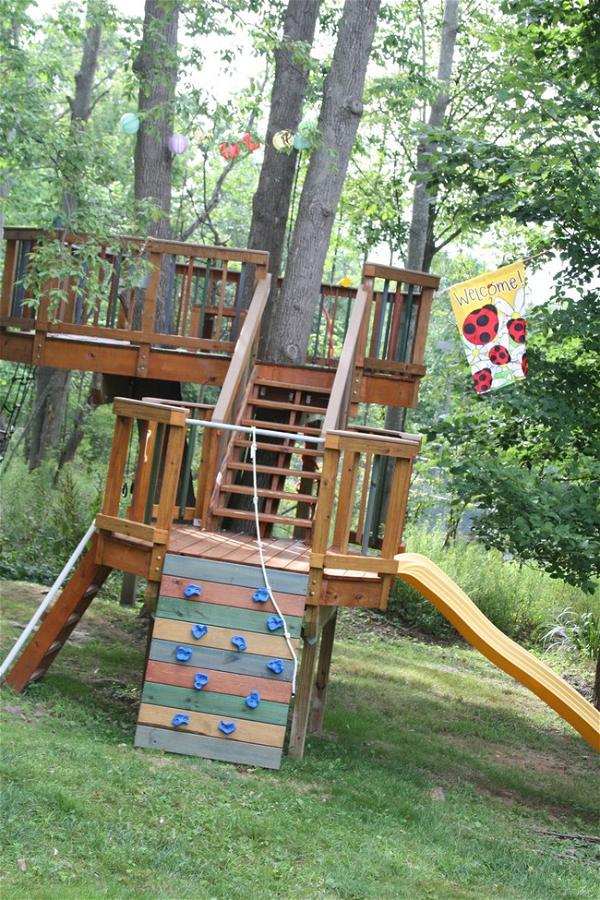 Take the fun of your favorite treehouse outdoors with the Amazing Tree House from the Neat Ideas line. The realistic wood siding, built-in ladder, windows, and doors all make it a fine place to play, rest and relax – whether indoors or out! Step into a childhood adventure with the Amazing Backyard Treehouse. This amazing treehouse is complete with all of the accessories needed to live out a child's ultimate dream come true. Create a fort so big, you'll never want to leave!
This detailed playset features a full upper deck, lower deck, and lookout post. The upper deck has two large windows that open and close, as well as a sliding door and rope ladder. Decorate the playroom using your own paint or markers, then add accessories like a pool table, barbeque grill, table and chairs, little car garage, and more. Kids will love this backyard treehouse! Watch as the delighted faces of your children light up when they see their very own backyard getaway.
DIY How to Build your own Treehouse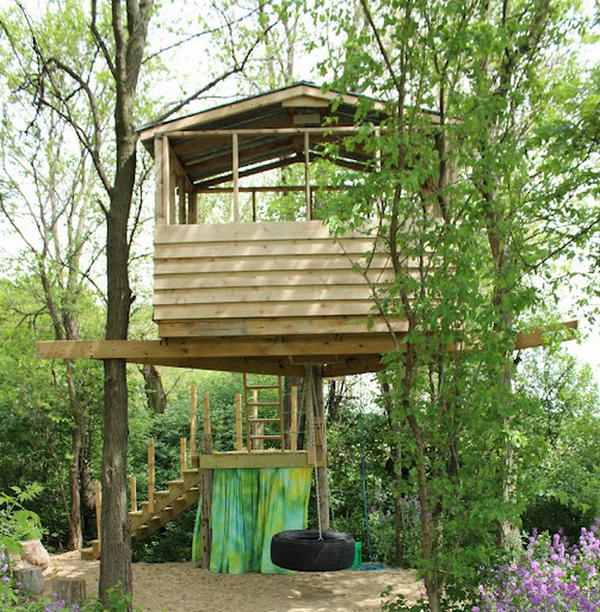 Treehouses have grown in popularity over the past few years, particularly with more skilled amateurs who are looking for a way to bring their children into the world of home design. This user-friendly instruction book shows you how anyone can learn the basics of treehouse construction, and lets you build your own from the ground up by detailing the cutting and designing process, along with all kinds of tips to get you started.
DIY Treehouse will provide readers with tips and tricks for building a treehouse using the plans that came in this book. The author, Mark Sprague, the president of Sprague Building Systems, will discuss his firsthand experience from the planning process through building to the final installation of a treehouse. Mark had a vision of building an elevated treehouse for his kids to hang out in. In order to achieve this vision, he worked alongside others to develop plans for people who would build their own elevated treehouses
Simple DIY Treehouse From and Old Playground Set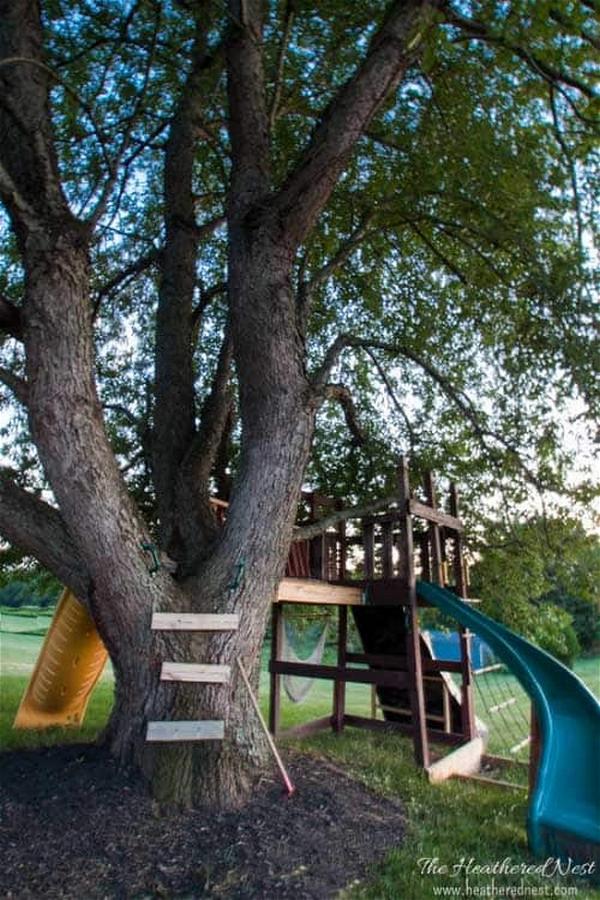 Here's how you can build an incredible treehouse using recycled materials. The best part about this treehouse is that you can create it for less than $200, with most of the materials being used from an old playground set. Let your imagination run wild and create a treehouse that will be the envy of the neighborhood. Using an old playset as your starting point, you can build a treehouse with an upper deck, slide, and plenty of windows.
This treehouse is the perfect project for ambitious builders. Based on large plastic playground pieces, the materials are available from almost any local thrift shop and are easy to use. A few basic tools will help you create a fantastic complex, with an upper deck and slide that your kids will love.
How to Build a Treehouse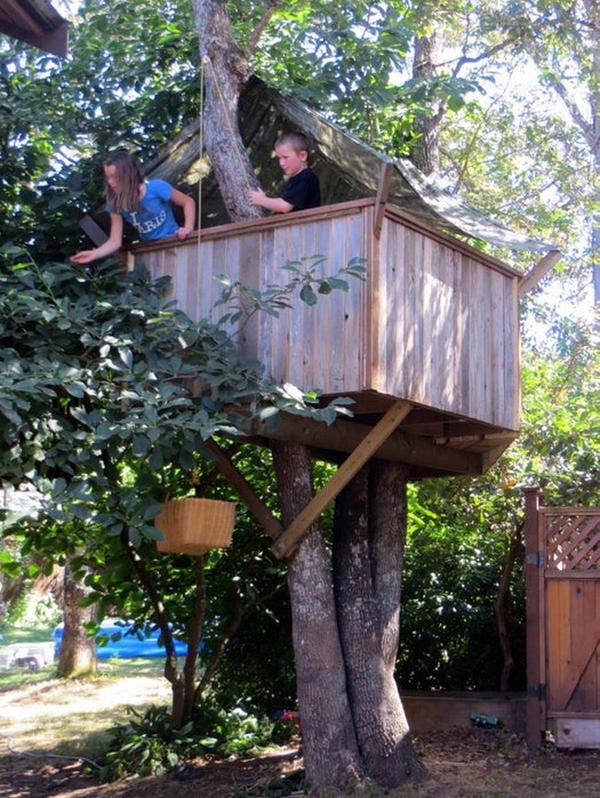 Do you want a treehouse of your own? You may think that a treehouse is only something that other families have. That is not true! You can build one yourself. All it takes are some recycled materials, a little bit of elbow grease, and you can build your own private place in the trees. Here's how to build a treehouse. You can make it out of recycled materials, like plastic barrels and a children's jungle gym. Just watch out for the splinters and don't eat the glue!
This one even has a deck for sunbathing. Some of our treehouse designs include indoor shower and bathroom treehouses, as well as treehouses that have multiple rooms. No matter what your needs are, we have a design that will suit your family's size, budget, and style. Included with each design is a complete list of materials needed as well as helpful tips to ensure you build the best possible treehouse for you and your family.
How To Build A Treehouse For Your Kids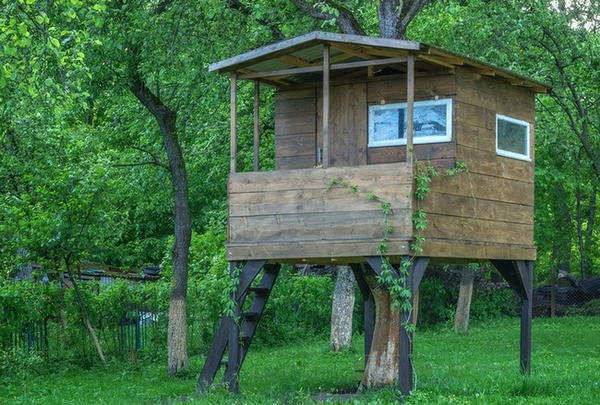 For many parents, it's a recurring dream to build a treehouse for their kids. Let your imagination soar with this inspirational book full of practical tips and straightforward, illustrated instructions and photographs. Build a Treehouse For Your Kids shows you how to design, build, and furnish a treehouse that's uniquely yours. Whether it is inspired by a childhood memory or a rich fantasy life, here are the tools to make your dream a reality. A treehouse filled with fancy furniture and toys, where your children can play and enjoy their childhood.
A treehouse is supposed to be the best of both worlds - comfortable and cozy on the inside yet with stunning views on the outside. Let your imagination run wild when it comes to designing your personal backyard paradise – this step-by-step guide will help you through every part of the treehouse building process. The idea of building a treehouse will often put big smiles on many parents' faces. And that's where this book comes in handy! You'll learn what it takes to build basic treehouse platforms and how to create a variety of fun and exciting treehouse designs so your kids can play, relax and sleep high off the ground safely and comfortably.
Build Your Own Treehouse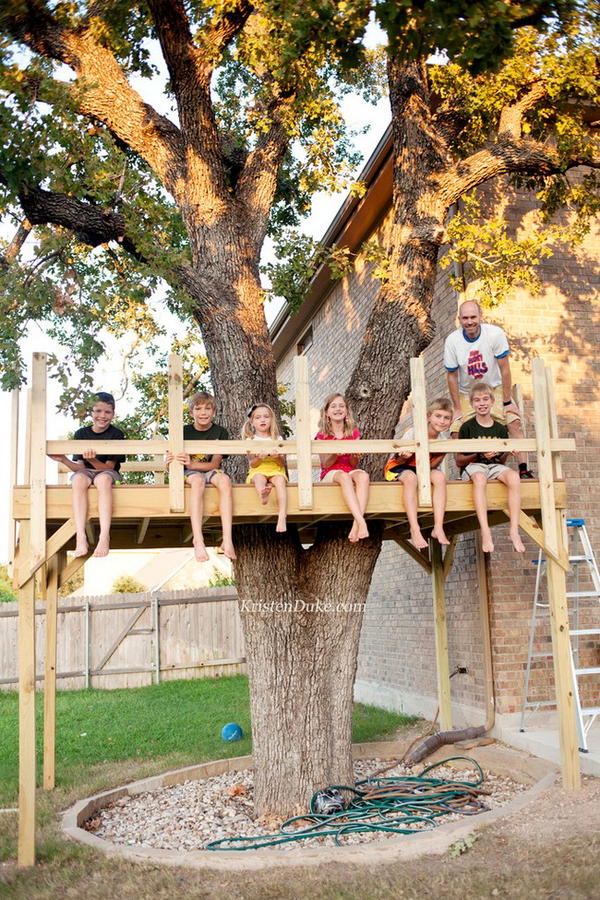 This title is for anyone who has ever dreamed of building a treehouse but didn't think it was possible. In Build Your Own Treehouse, you will learn how to build a sturdy and safe treehouse that meets all of the local building codes and can be enjoyed for years--perhaps become a family heirloom--and save money in the process. This comprehensive guide provides insight into what to consider when developing your own unique treehouse design, such as structural integrity, ventilation, entry and exit routes, safety considerations, size possibilities, and more.
Building a treehouse yourself is hard. You'll have to find support limbs, build a base, secure the structure to its surroundings, install utilities, and so much more. But it doesn't need to be. Go ahead and tinker with the treehouse, or mix and match your favorite elements to get it just right. Whenever you're happy with the results, take a snapshot and share via email with family and friends.
How To Build A Treehouse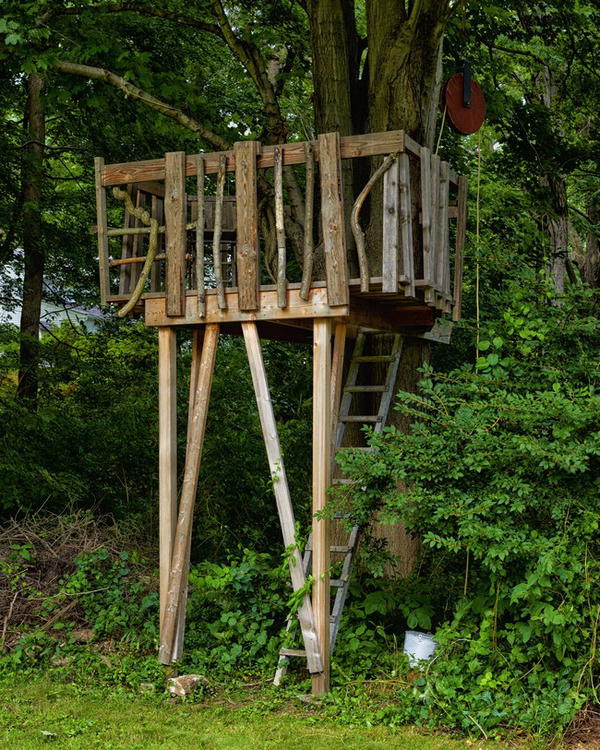 So, you want to climb a tree. Everyone does, right? But that doesn't mean anyone can. It takes a special kind of person. Someone who loves to get outside. Someone who needs to feel closer to nature, or like they're living on their own private island; high above the rest of the world. Treehouses are awesome, and once you've lived in one, you look at all trees differently. How to Build a Treehouse reveals the treehouse plans and building techniques that Treehouse Masters used to help actual people become actual treehouse dwellers.
It is designed to take a first-time builder from treehouse concept to treehouse execution -- from idea to tree-climbing platform. Just about every kid wants a treehouse at some point. But the logistics are tricky: finding the right tree, figuring out where to hang it from, choosing furniture that's not broken glass, and building a structure that'll hold your kids' weight and last long enough that they can rent it out to other kids.
Modern Magic Building A Treehouse For Kids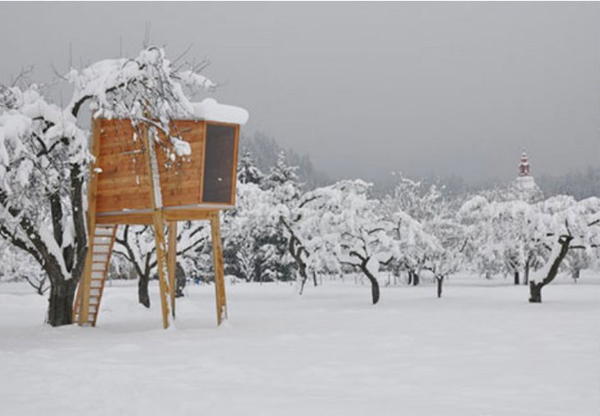 Have you ever tried to build a treehouse for the kids? It can be frustrating! The plans never match up, the instructions are confusing and you usually end up looking at pictures in a magazine while standing in the middle of the woods. Build a treehouse for kids, your children will love it. Modern Magic will guide you through the process of creating your own treehouse. You'll learn how to evaluate the site, select furniture, and fixtures, and start construction...
We cover every phase of treehouse building, including planning, site selection, tools and materials, construction basics, wall design and installation, roof framing, and flooring. Modern treehouses don't look like the ones from our childhood dreams anymore. Treehouse experts offer a fresh perspective on modern treehouse design in their book, Modern Magic: Building a Treehouse for Kids. This provides tips for building your own modern treehouse, as well as ideas for incorporating the structure into an existing landscape.
How To Build A Hanging Treehouse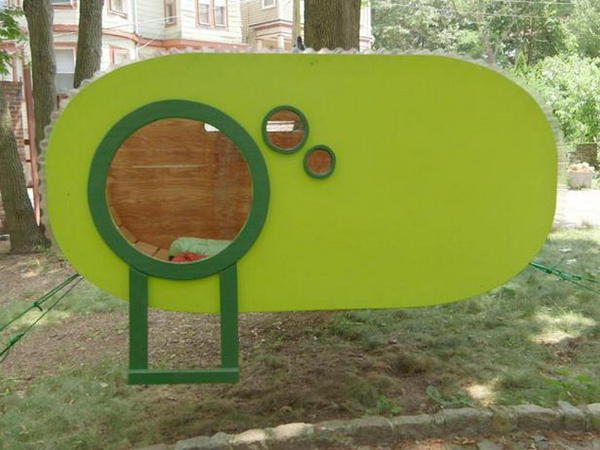 Climb into this fun Hanging Treehouse and discover a colorful, play houses cape. Enjoy an upper and a lower level, each with a different slide. The Hanging Treehouse provides a lush and welcoming home away from home! With multiple levels and amazing details like the doorway with arched windows and large skylight, this Hanging Treehouse is wonderfully inviting. The lookout area at the top has easy access to the cedar roof deck via a spiral staircase.
The handcrafted wooden stairs are designed for easy play, but are also sturdy enough for parents to use as well! This creates an additional protected play space when needed! The ground floor of this treehouse is protected underneath and has a removable plate so you can use it as an open patio area underneath too. . This hanging treehouse is the perfect addition to any home that needs extra space in an organized and tidy way. Open your door to the world of adventure with this hanging treehouse set.
Building a Treehouse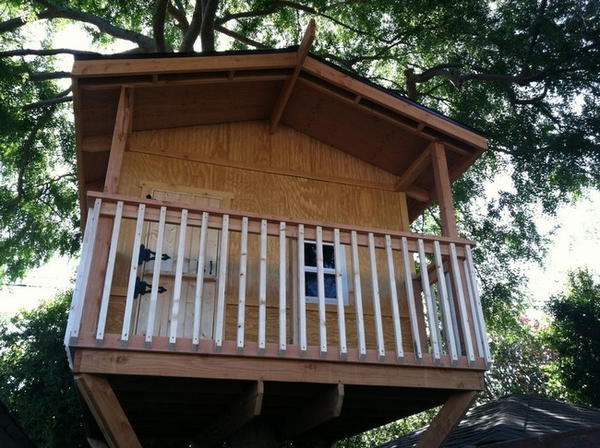 Building a Treehouse is a beautifully illustrated guide for anyone who has dreamed of creating a space high in the branches of a tree. Packed with practical information, this guide covers every imaginable aspect of treehouses, including how to choose the right tree, how to plan and execute projects safely and without damaging your tree or your property, fire safety, giving children the freedom to play outside in their natural setting, and creative uses for an adult treehouse.
If you are working with an existing treehouse design and plan then measure the floor of your platform and buy 2x4's a couple of inches longer than your measurement if possible. Level up one of the beams and get it secured solid then work your way around each corner, temporarily screwing in the longer boards. With all four corners leveled and sturdy that is your foundation upon which you will build your treehouse.
Pirate Hideout Treehouse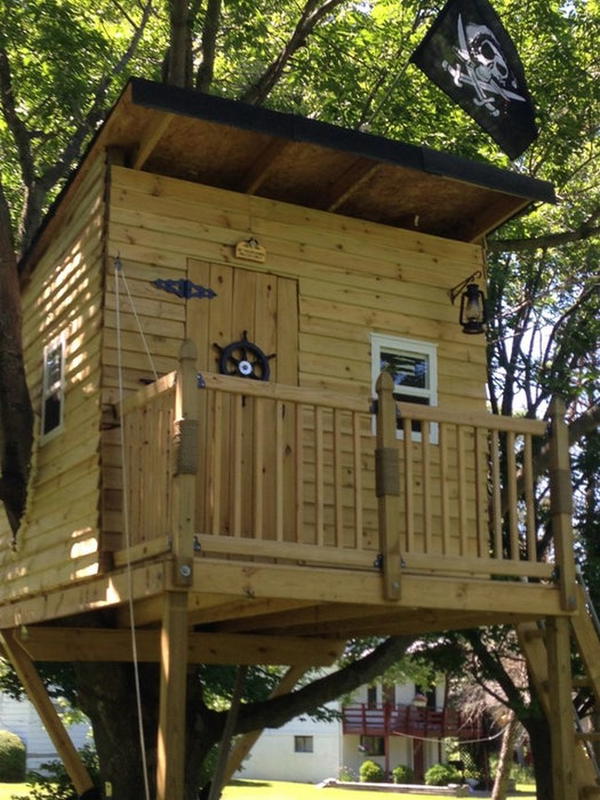 Take a break from searching for sunken treasure and relax in your new Pirate Hideout Treehouse. This newly improved play structure comes with all the classic features of the original, but with a beautiful new pirate-inspired design that creates the perfect hideaway for swashbuckling pirates. Pirates will enjoy this pirate ship tree house. There is a ladder that goes from the bottom of the ladder to the main platform. You'll find lots of fun features like two turrets with hinged spyglass windows and a crow's nest at the top.
And although the main room is small, there's plenty of space for two pirates to keep their treasures in the two storage compartments beneath! The pirate ship treehouse is constructed of sturdy wood and painted in non-toxic paint. Pirate-themed tree-house will provide hours of entertainment for your child as they use their imagination to play pirates, knights, or whatever they wish. Can be set up indoors or out - Adult assembly required!
The Ultimate Kid's Treehouse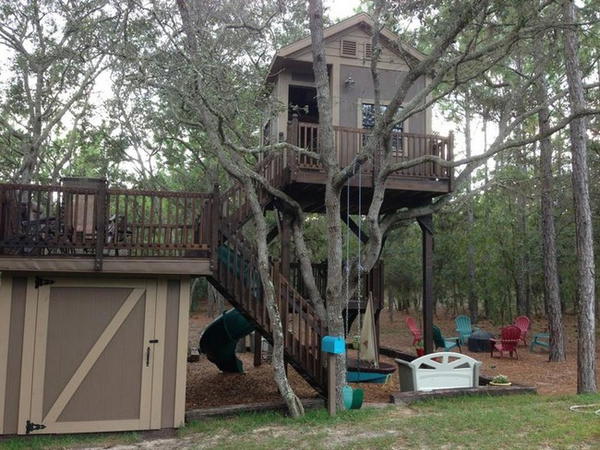 Skateboard ramp, monkey bars, rock climbing wall, and a treehouse! This ultimate treehouse is the kid's dream playground.Sit on the clubhouse platform, get cozy reading in a treehouse hammock or deck chairs, or jump off the top deck into a bouncy trampoline. For rainy days, there are also stackable Hideaway forts for indoor adventures. Kids can also play with lights and sounds in the Music Room. The Ultimate Kid's Treehouse comes complete with curtains, partitions, and panels to customize the play space just for your kids.
The Ultimate Kids Treehouse will help kids understand planning, building, and safety in a fun way. Instead of dreaming, they can really build what they imagine!.. The Ultimate Kid's Treehouse is the most convenient and sturdy play set ever made. It utilizes the natural traits of trees to create a safe structure for kids. Not only does this make the structure more resistant to strong winds, it makes for an incredibly easy assembly process making it ideal for locations without power or where tree height may be too tall for ladders. We truly live in an amazing time with technology and we are so proud to bring this product to Kickstarter.
DIY Treehouse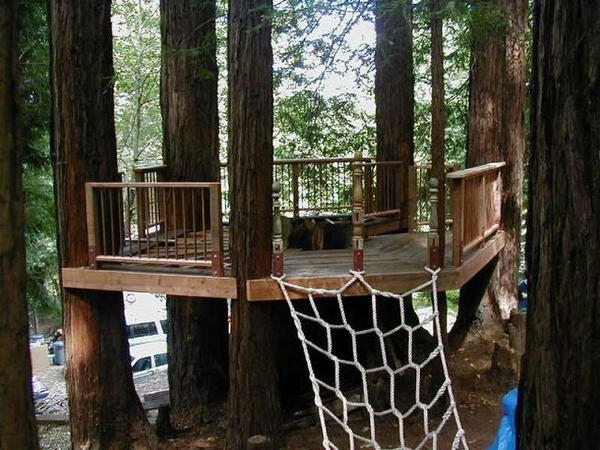 Would you love to build a treehouse but don't know where to start? Look no further. Both kids and adults will learn the skills needed to create their own treehouse, complete with easy-to-understand instructions, helpful hints, and crafting advice. Perfect for kids and big kids alike, this DIY treehouse kit provides the ultimate creative play. It includes all of the materials needed to build a full-size, two-story treehouse, including all galvanized steel connectors, screws, and bolts, an all-steel white paint finish.
A DIY treehouse-on-a-budget guide to building a tree fort! Written by a treehouse designer, engineer, and contractor, this inspiring book covers everything from hammock hanging to indoor showering. From scouting out your perfect tree to finishing touches, you'll learn not only how to build the perfect tree fort but also how to do it yourself—at any age or skill level!
The Deluxe Treehouse Design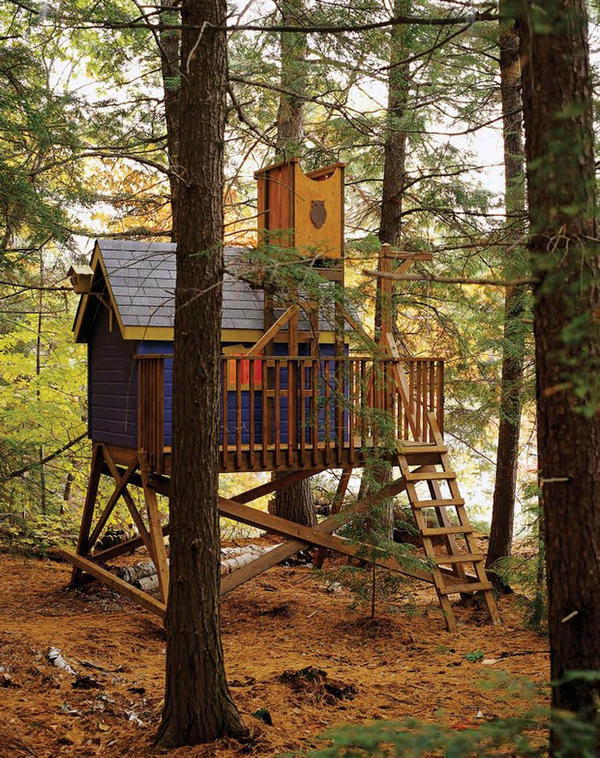 Introduce your kids to a brand new play experience with Treehouse Design's Deluxe Treehouse design. This unique design features removable walls that allow the Deluxe Treehouse to expand as your children grow, giving them the fantastic potential for creativity. Constructed from sturdy and colorful parts, you can have hours of fun building and rebuilding a treehouse playground for your kids.
The Deluxe Treehouse Design is sure to bring hours of fun and imagination to kids of all ages! The Deluxe Treehouse Design is the ultimate product from Treehouse Design. Featuring an expandable design that allows your kids to play on their treehouse for years to come. By adding additional walls, upper levels, and decks, you can create a design that fits your growing family and needs.
Our Reclaimed Treehouse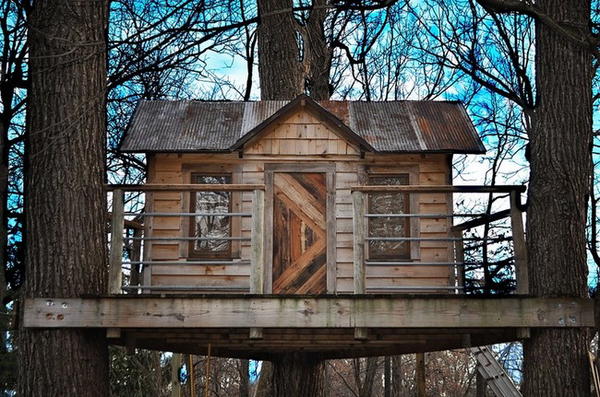 Our Reclaimed Treehouse is a modern twist on the classic treehouse of our imaginations. An option for year-round enjoyment, Our Reclaimed Treehouse includes all of our exciting features, including two connected tree houses, a single bedroom, full bathroom with shower and sink, a custom-designed kitchen and bathrooms, sauna bath, and hot tub spa, everything you'll need to live out your childhood fantasies. To help children connect with nature and build character through meaningful play; our beautiful treehouse is made from reclaimed wood, and it's been lovingly crafted - by us! It's strong and safe!
We've left no cuts in the wood to ensure the treehouse has a long life. Instead, we've routed each edge separately to avoid splits. We then added support struts and bracing for added strength. The treehouse has been fitted with safety latches and can hold up to 3 children.
Climbing Wall Treehouse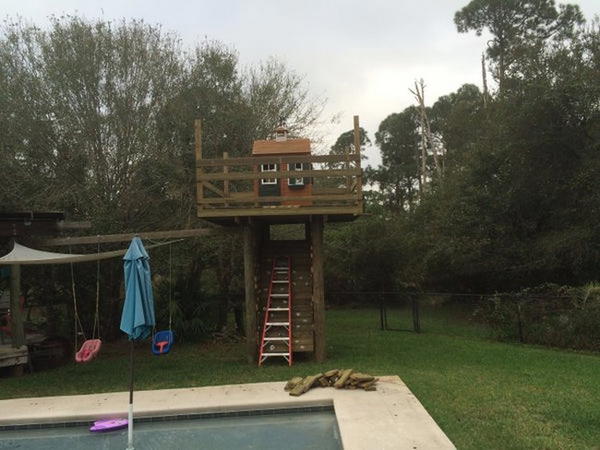 Taking inspiration from all four corners of the globe, this climbing wall treehouse is ideal for all children. When configured as a single-story unit, it allows children to safely test their balance; enjoy the secure feeling that comes from clinging to the natural elements. A two-story configuration adds a challenging element of height to the mix. The Climbing Wall is a unique and multifunctional treehouse. The exterior resembles a climbing wall, while the interior has a fully equipped kitchen including a dishwasher, refrigerator, sink with water supply from the fish tank, and a seating area.
Climb up your own private treehouse via a wooden ladder to the upper deck, or create a den using the cushioned chairs, tables, and shelves below. Wall in treehouses provides climbing challenges for kids of all ages, encouraging strength, balance, and coordination. Enjoy hours of fun on your new construction tower! This treehouse features a swing set, a rock climbing wall, a lookout platform, and much more.
Handmade Hideaway Treehouse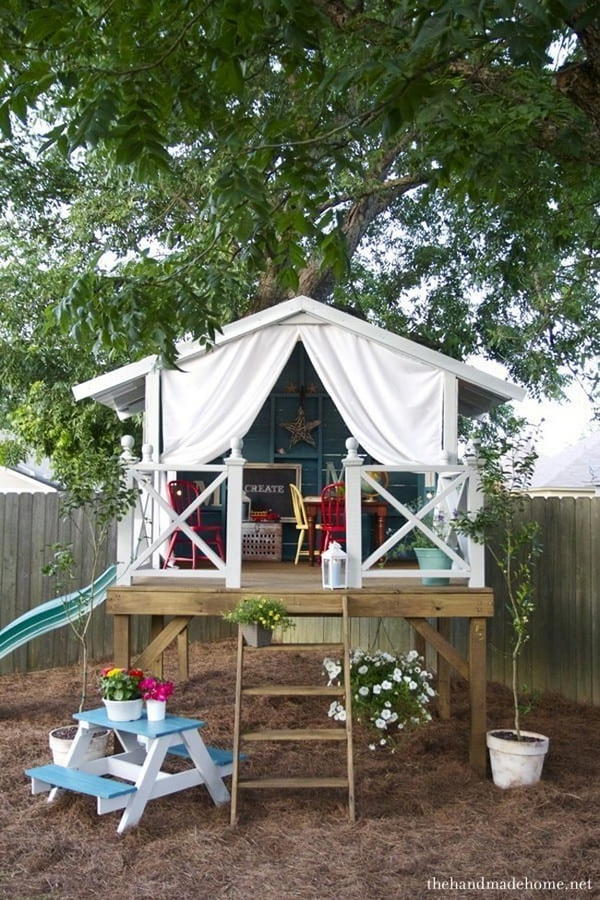 Make dreams come true with our Handmade Hideaway treehouse; a unique and thoughtfully crafted play structure built to last for generations. This little wooden cottage caters to kids of all ages, featuring features. Like a climbing wall with strategically positioned foot holes, a sturdy wooden table and two benches; a storage compartment underneath the structure, and so much more. This regal handmade hideaway treehouse has four levels of tree-hugging fun for your little friend.
It's built from reclaimed pine and comes complete with a rope bridge, spiral staircase, and window perches. The Hideaway is a perfect balance of technology and rustic design features. It blends into your yard beautifully. This treehouse has the essentials, plus a few extras; it has everything you need to enjoy time spent in your treehouse. This hand-crafted treehouse will inspire your child's inner pirate as they discover secret passageways and hidden treasure.
Epic Treehouse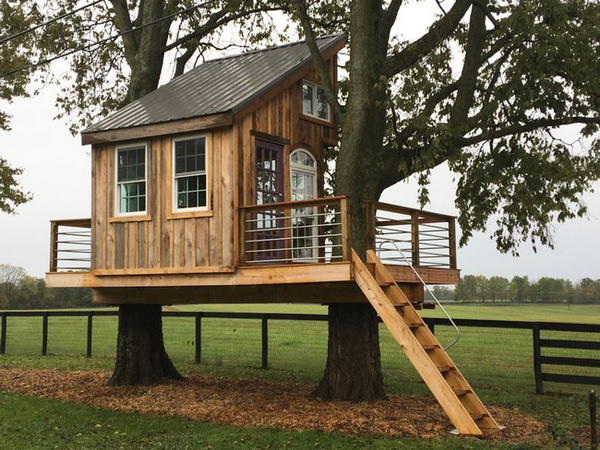 Welcome to the world of Epic Treehouses. Epic Treehouse is a physics-based puzzle game where you help Tim build a magical treehouse in the treetops. Use mirrors, portals, and magic to transport objects from one place to another. This Epic Treehouse has everything you'll need to start treehouse adventures. A fireman's pole, telescope, and hammock will attach, so the fun never stops; don't forget the slides, climbing pegs, and swings! Open your door to the world of treehouses with this Epic Treehouse!
This treehouse includes a swing area, pegs, and a slide. Climb the rope ladder up to the top, or have fun in the fireman's pole! This amazing home also comes with a telescope and hammock, so there is no end to the fun that can happen! Epic Treehouse is a building game for kids inspired by the majestic and ancient towering redwood trees; whose tangled branches provide a secret sanctuary for a whole ecosystem.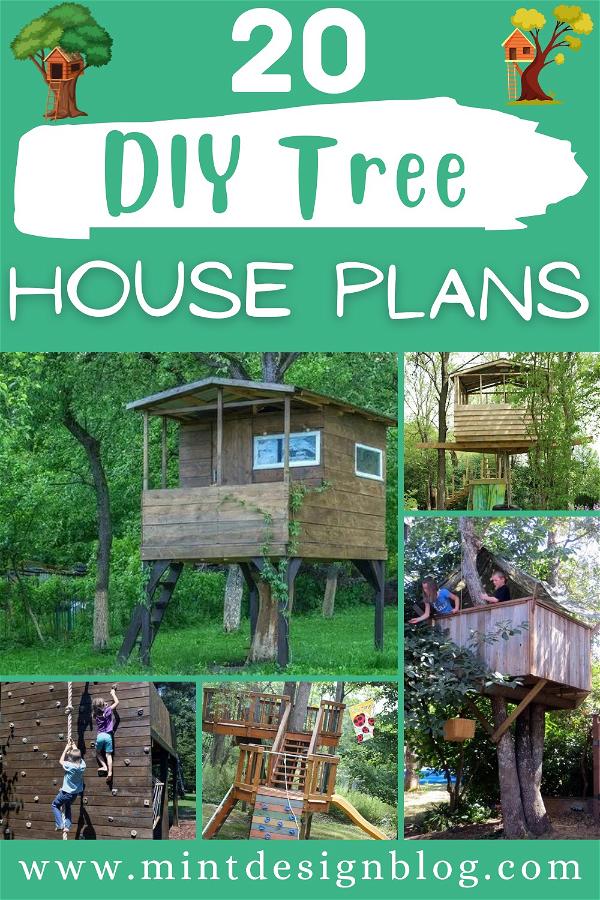 See Other Projects