Here are some DIY bubble tent ideas for you! Thousands of people around the world are having fun and entertaining their families with bubble play. Creating your DIY bubble tent might be the most exciting project you have ever embarked on.  Imagine yourself resting in a comfortable space within the limitless realm of the universe. It will be fantastic; however, creating one with ease might seem next to impossible. That's why we have used our creative thinking and delivered you an easy-to-follow DIY guide on making a bubble tent for your next family camping trip.
DIY Bubble Tent Ideas: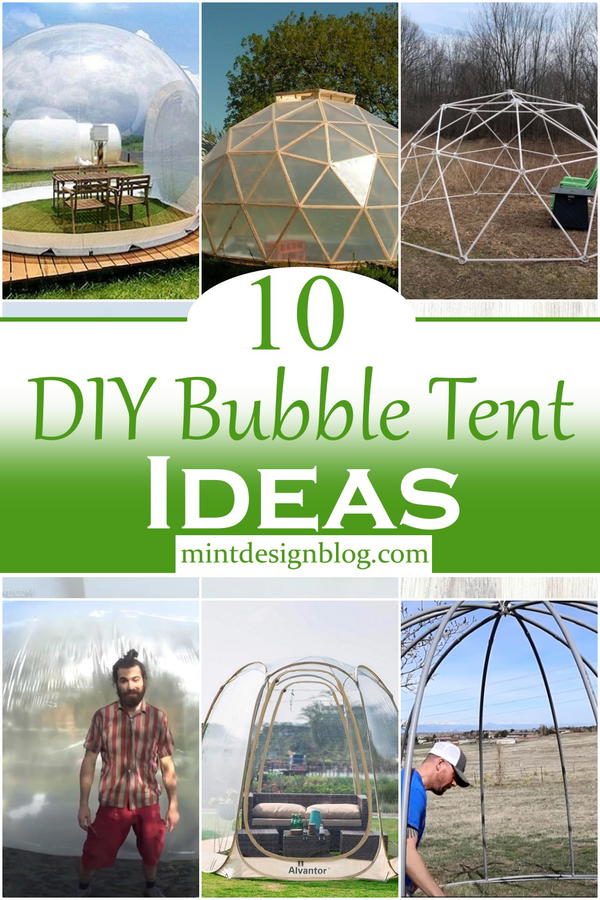 You can find tons of different tutorials about how to make a bubble tent will different budgets and materials. Making your own bubble tent is a great way to have fun and be creative, plus it's perfect for guests with allergies, as there's no hiding the fact that you are playing in bubbles! Here's a list of DIY bubble tent ideas to get your creative juices flowing and hopefully assist you in getting some sleep while camping in the great outdoors.
Giant Outdoor Bubble Tent

Imagine camping surrounded by your favorite woodland creatures. Now imagine that you are inside of a giant dome tent with 360-degree views, fully equipped with sleeping quarters and a bathroom and that it is heated for the upcoming colder months. This Giant Outdoor Bubble Tent allows you to enjoy the great outdoors with your family and friends all season long.
How To Build A Bubble Tent With PVC
Bubble tents are taking over the Internet by storm. These transparent dome structures can be created and installed in no time so you'll want to learn how to build your own ASAP before they're all gone! To create an awesome indoor space or outdoor event tent, you'll need frame materials such as PVC pipe fittings and zip ties. The dome bubble tent construction will require a bit of work but it doesn't need to be pricey.
This bubble tent with PVC is super easy and quick to create. With a crystal clear barricade for covering the sides, this tiny bubble tent is fully protected but can be inflated and deflated within several seconds. Great for gatherings, reading, gaming, dining, or stargazing!
BushCraft Tent From Plastic Wrap
You can use four plastic wraps that you have at home to design your own BushCraft Tent in no time. To do this, go outside and find four trees facing each other to create a square while looking for a piece of plastic wrap. Then, roll the plastic wrap on all the trees to act as one roof that would protect you from harsh weather provided there are no holes around the plastic wrap. You could now sleep under the plastic wrap bed that you've just made.
Unique Bubble Tents For A Vacation Experience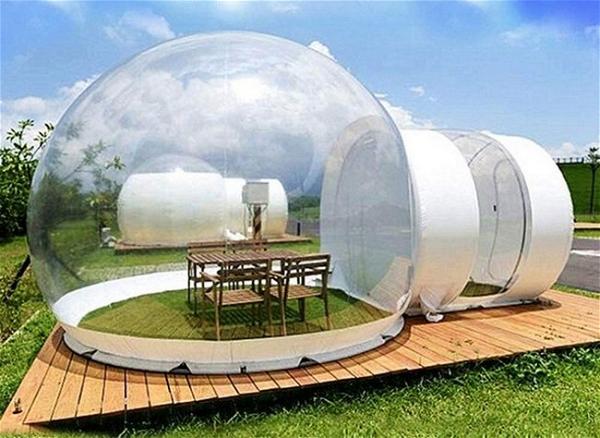 Bubble tents are great for camping and outdoor picnics. Bubble tents foster a sense of adventure and provide a cool experience for many. The sleeping space is surrounded by an inflated, transparent dome that offers you panoramic views. The bubble tent is spacious and can be used indoors too. Bubblement has a variety of designs and sizes to choose from.
Get ready for the most memorable nights of your life. Bubble tents can provide a one-of-a-kind wilderness camping experience or they can be used to give you and your kids a fantastic adventure under the stars in comfort. They are spacious with ceilings that allow you to stand upright and this inflatable design lets them go anywhere with you and set up almost anywhere.
DIY Bubble Tent
This tent is easy to install! The instructions are included with the tent and it should only take you an hour or two. All you will have to do after the installation is inflate the tent. Originally this bubble tent was intended for kids, but that doesn't mean adults can't enjoy it too! So…live a little, take a bubble bath under the stars, or make your very own indoor campground for the kids.
You will feel like you're in a bubble of your own, surrounded by nature when you stay in the clear tent, relaxing on the grass! The clear shower curtain is the best feature because I love to take hot showers while looking out of the tent at trees and the beautiful scenery of my backyard.
How To Make A Plastic Bubble Fort
It's actually not hard to make something like this, and if you're having your kids do it then they'll think of it as a lot of fun. It's basically just a giant bubble that you can crawl into and enjoy the outdoors from a different point of view. You've probably seen people at amusement parks that do this a lot, but this is about having some fun for cheap around the house.
There are lots of ways to build a fort but one of our favorite ways is the plastic bubble fort. It's easy and fun to make, and this guide will show you how to make your own for very little cost (as in free). All you need is a bunch of tarps, duct tape, and some friends! so let them have at it!
Homemade Inflatable Planetarium
Want to create an awesome planetarium? You're in luck! This planetarium is filled with stars and even the Milky Way. The tent fits two people including a large walkway to the small room that can be used as an office, gaming room, or tiny bedroom. There's a bubble that you can sit or lay down in on the other side of the tent for an out-of-this-world experience.
Do you want to experience the universe in your own bed? This is the most creative and fun way to do it! With the inflatable planetarium, you'll be able to gaze at the stars conveniently right in your own room.
How To Make A Bubble Tent Dome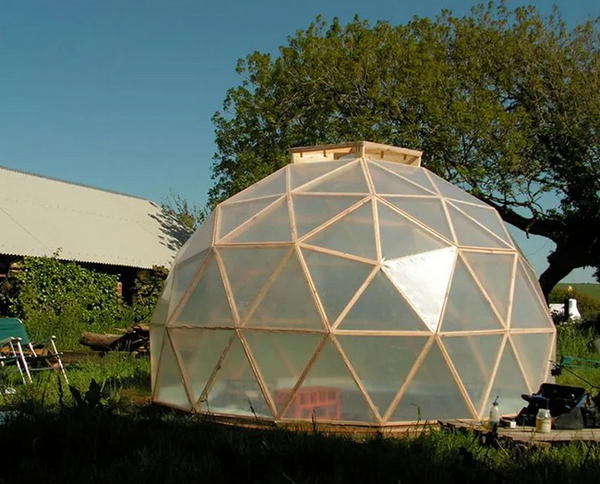 If you love admiring plants either growing in the ground or in pots or if you are into growing your own fruits, vegetables, and herbs, then it will benefit you to have a greenhouse. It's one of the best ways to get your garden started and let nature do its thing while saving money. They are also ideal for areas that experience harsh winters where frost and snow are common. Greenhouses can also come in pots and be placed indoors during the colder months when outdoors isn't fit for growing due to weather conditions. To get started finding your greenhouse, think about the size you want, how much
Build a completely enclosed "bubble tent" to live in, using no extra power. This video shows you how to make one out of wood, and with nothing more than a few tools and around 20 wooden poles (and a tarp), you can build your own miniature greenhouse. The ends of each frame are bolted together to form triangles, which are also covered in plastic sheeting.
DIY Geodesic Dome House
Geodesic dome greenhouses are wonderful if you're looking to build your own - and the supplies don't have to break the bank. Every green thumb has learned that it can get expensive when keeping your prized plants alive. But, with a little know-how, you can make yourself an easy DIY geodesic dome greenhouse for a mere $83.
This DIY Geodesic Dome House works with off-the-shelf materials. With this video, you'll be able to assemble a greenhouse in your backyard easily. The materials needed are PVC pipes, fixing bolts, transparent tarpaulin, and some other small stuff.
Bubble Tent DIY With Duct Tape
DIY Bubble Tent With Duct Tape The Bubble Tent is a great example of; what you can build if you have some creativity and know-how to use duct tape.  The creators of this awesome tent used duct tape as an adhesive on the tarp as well as to seal off all the gaps that would make this bubble pop.  The one thing you will realize very quickly when looking at these pictures; this isn't something most people want to recreate.
See Other Projects