Whether you call it a chaise, divan, davenport, couch, or sofa, having a soft place to rest your weary bones is one of the essential features in any living room. But sometimes, that just isn't enough. The next time you consider changing your seating area, why try something a little more adventurous and make yourself a chaise? You can make custom-made DIY Chaise Lounge Ideas for a pretty penny if you want to, or you can get nearly the same effect by making one yourself. Whether with pillows or paint, they're all beautiful ways to impress your friends and family while saving money simultaneously.
Homemade DIY Chaise Lounge Plans

Chaise Lounge ideas are classic furniture item that adds an elegant, sophisticated feel to any room or space. Several DIY chaise lounge projects will make your heart race if you want to incorporate elegance in your living room, bedroom, or even the patio. Choosing from patterns, fabrics, and textures will help you create the perfect chaise for your space and style. These DIY chaise lounges are the ultimate way to lounge at home. They can be as unique and creative as you want, making beautiful spaces for guests to lounge or read comfortably. Here are 15 DIY chaise cushion ideas that inspire you to create your modern lounge space.
Benefits Of DIY Chaise Lounge Ideas
If you're looking for a way to add comfort and style to your home, DIY chaise lounge ideas are a great place to start. They're comfortable, stylish, and easy to make. Here are some of the benefits of making your own DIY chaise lounge:
It's affordable! Even if you don't have any experience with carpentry or woodworking, you'll still be able to make a beautiful piece of furniture that looks like it came from an expensive store.
It allows you to customize your furniture based on your tastes and needs. Do you want an ottoman that matches your couch perfectly? Or do you want a piece that can fit in small spaces like a hallway or bedroom? You can do it all when it comes to DIY chaise lounge ideas!
You can build one chair at a time or even two if you want. If you don't have room for two chairs in your living room but want them eventually, build one chair now and another later so they will match exactly when they're put together in the same space later on down the road!
What Makes A Good Chaise Lounge?
A good chaise lounge is a classic piece of furniture that provides comfort and relaxation. The best ones have adjustable backs so you can sit straight or lean back at the perfect angle for comfort. The right chaise lounge will be lightweight, foldable, and easy to move — it should be perfect for entertaining or lounging on your patio, deck, or porch. Follow our series of easy and unique DIY Chaise lounge chair ideas and have fun around with your family to enjoy some quality time.
How To Make A Chaise Lounge From Recycled Materials
Looking for a cool project to work on this summer? Here's a simple way to make a chaise lounge from recycled materials, like pallets and cardboard. With some tools, glue, stain, and paint, you can create your own piece of outdoor furniture that's stylish and practical (no more field room in your living room!). This chaise lounge design is perfect for outdoor summer gatherings. It's great for lounging and sipping cocktails by the pool or soaking up the sun on a warm day.
How To Build A Lounge Chair
If you love to entertain, then this chair is for you. The sleek design and mid-century modern look are perfect for any home's outdoor space. A lounge chair is simply a chair with a footrest. This lounge chair features clean lines, comfortable arms, and a full-size matching ottoman that can be used as an occasional seating area or extra storage space when you want it to disappear. Its unique design means this piece can be placed in any room of your home.
Elegant DIY Lounge Chair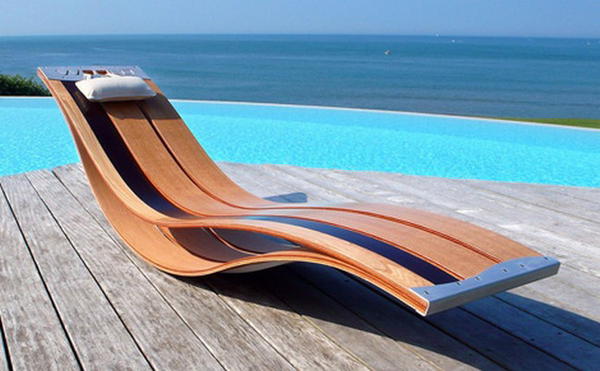 Want to build a lounge chair? It isn't hard, and we've got a great guide to building your own lounge chair from scratch. The DIY lounge chair is relatively easy; with the right skills and tools to build it, you will feel comfortable in your own house. Building this chaise lounge is a simple project for the beginner woodworker. The design calls for one sheet of plywood, which makes it affordable and fast to build. The final product will add style and comfort to your backyard or poolside area.
Modern Single Outdoor Chaise Lounge
Give your outdoor space a fresh and modern update with the DIY Modern Single Outdoor Chaise Lounge. Made from a sturdy, weather-resistant material, this chaise is easy to clean and ready for use year-round. The contemporary design features two colors that look great in any setting, making this piece easy to incorporate into various home styles. The slat-back design supports your back as you sit back and relax, while the construction from metal gives it a minimalist look without sacrificing comfort.
Comfortable Outdoor Lounge Chairs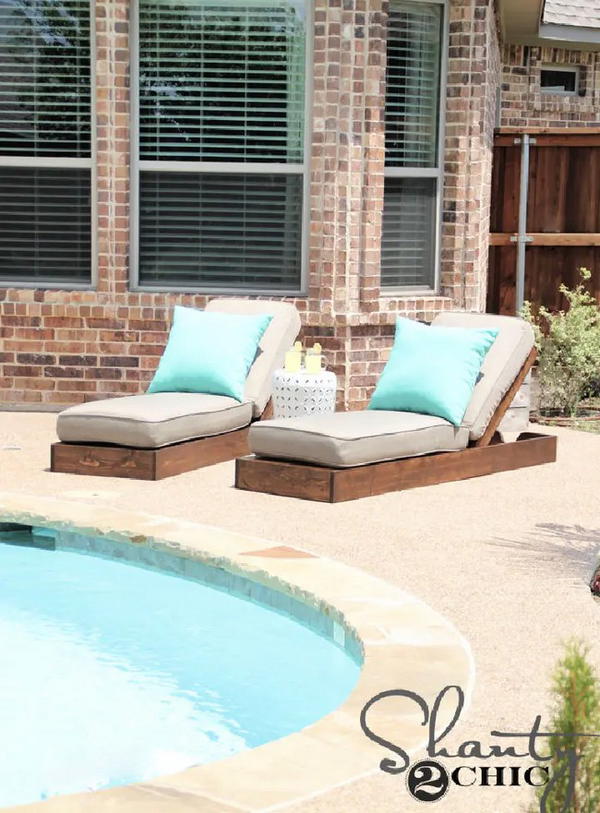 Make yourself comfortable with a DIY outdoor lounge chair. This simple project will look great at your next barbecue or pool party. It even comes in light-up to add some extra ambiance! The sun is shining, and it is time to take a seat. This outdoor chaise lounge is perfect for lounging comfortably in your backyard or poolside, with a sturdy steel frame and adjustable backrest to provide the support you need while reading, napping, or watching your children play.
You can also see: Easy DIY Adirondack Chair Ideas 
DIY Sofa With Chaise Lounge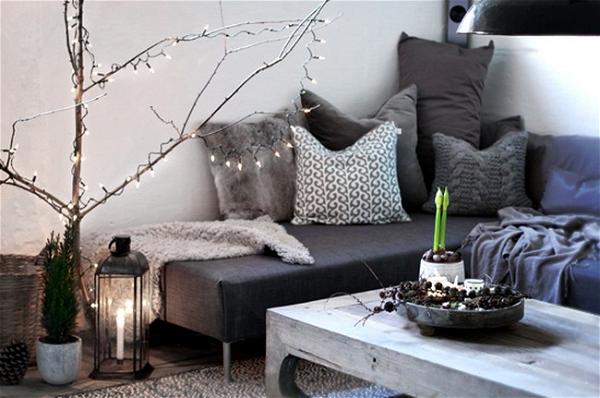 Step-by-step instructions that take you through each process of building the amazing chaise lounge sofa for indoor. This DIY Chaise Lounge has an easy-to-follow manual and all the necessary hardware to install each piece. The instructions make it easy for beginner, intermediate, and even advanced DIYers to follow. The chaise lounge best adds a touch of comfort and style to your living space. Incorporate the breeze block pattern for additional character.
DIY Outdoor Chaise Lounge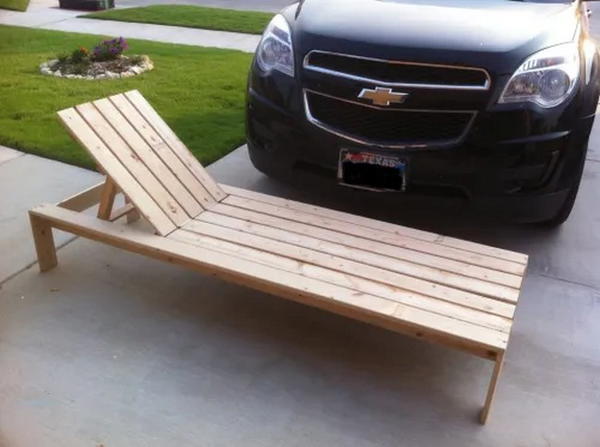 Need an outdoor chaise lounge for your garden? This easy-to-build DIY outdoor chaise lounge is the perfect addition to your space. You'll love this simple design's versatility, from softening an outdoor room to transforming a corner of your patio. Whether entertaining guests or enjoying the open air, this DIY outdoor chaise adds style and comfort to your backyard. This project takes time and effort, but it's worth it for any DIY enthusiast looking for a relaxing spot in the sun. Try creating it in different colors and patterns, too!
Luxury Chaise Lounger Chair Plan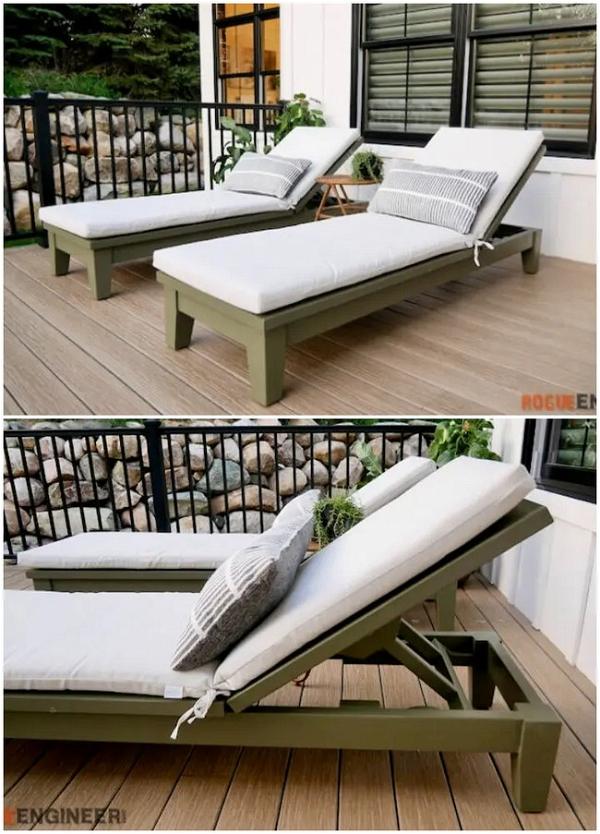 DIY Luxury Chaise Lounger Chair Plan is an excellent guide for doing-it-yourself projects. It offers step-by-step instructions for you and your family to make your own chaise lounge chair using familiar and inexpensive materials. Following this idea, you can make a cozy chaise that you can lounge around on. This DIY lounge chair is easy to make with a sewing machine and some fabric, or no sewing skills are needed if you have the right supplies.
You can also see: DIY Rocking Chair Ideas
Clawfoot Tub Chaise Lounge Idea
Start with this chaise lounge if you want to turn your red zone into a spa-like environment. It's made from upcycled materials available at your local hardware store, and it comes with a step-by-step guide to make assembly easier. This DIY project will turn an old clawfoot bathtub into your chaise lounge. This amazing and relaxing project makes an ideal gift for lazy days in the sunroom or in front of the fireplace.
Modern Single Outdoor Chaise Lounge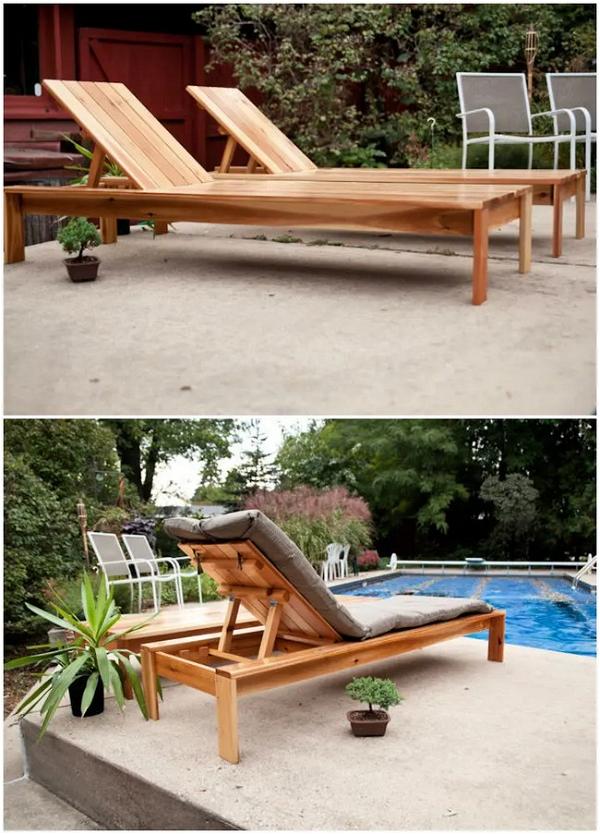 This DIY Modern Single Outdoor Chaise Lounge is great for any outdoor space. The durable construction will last a long time without rusting or fading. It's stylish, too, with an upscale design and smooth white finish that will look good in any decor. You can add a modern touch to your outdoor space with this DIY Modern Single Outdoor Chaise Lounge. This outdoor chaise lounge is best made of high-quality aluminum, a lightweight and durable material.
How To Make A Chaise Lounge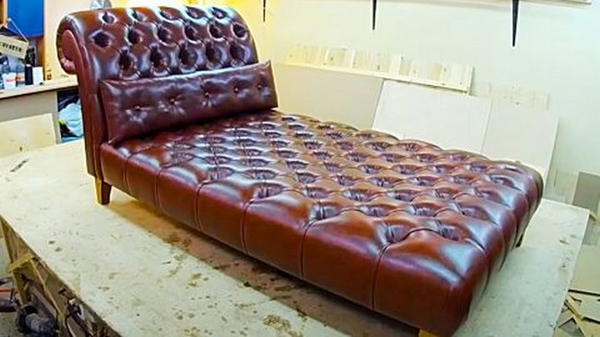 Enjoying a summer afternoon in your DIY chaise lounge is nothing like enjoying a summer afternoon. It takes less than one day and doesn't require much skill or experience, but you'll want to get started on your DIY project as soon as possible. Create a cozy, comfortable chaise lounge with our stylish DIY instructions in your outdoor space. Learn how to make this classic piece of furniture from scratch, or add a personal touch by customizing the cushions and covering.
Lounge Chair Made Of Cedar
This DIY chaise lounge is super easy to make and can be customized to your liking. It is made of high-quality cedar and stainless steel bolts, making it water-resistant. A modern design with a classic look, this sturdy piece can complement any outdoor space. The best part? It's made with beautiful, long-lasting cedar that can stain or paint any color. Best of all, it's comfortable enough for adults to lounge around. This DIY lounge chair made from cedar is the perfect addition to any backyard.
Lounge Chair With Storage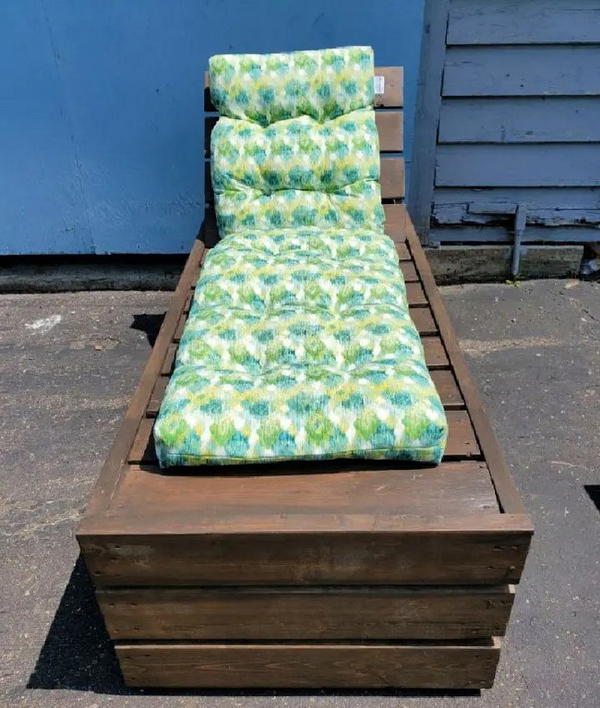 Have a lot of things to store? Add a storage table to your sofa or chair to keep everything organized. With this DIY lounge chair, you can easily make your chaise with storage. This is a DIY lounge chair with storage underneath it. This is a cute little design, perfect for small spaces and lounging. It was effortless to build and looks great with any decor style. You could add more storage if needed too!
DIY Cedar Lounge Chair
Try this DIY Chaise project if you're looking for a quick and easy way to add rustic appeal to your home. It only takes a few tools and time and doesn't cost much. It only gets a little easier with a few basic steps than this cedar lounge chair! Get ready to relax in your own backyard oasis as soon as you finish building one of these chairs. These rustic DIY lounge chairs are a great way to satisfy your creativity. With new-age cedar saplings, you can create your own chair and be the envy of friends and family!
Kids Outdoor Double Lounge Chair
This DIY double chaise lounge will be a fun project to make with your kids. The instructions are easy to follow, so even beginners can have fun making one too! Building your own chaise lounge chair is an easy and cost-effective project. It's perfect for summer! Build your chaise lounge chair to make yourself comfortable just in time for summer. This one doubles as a sturdy jungle gym, too. Combine it with the DIY Backyard Playhouse, and you're all set.
See Other Projects