If you're interested in creating your own cigar box guitar, several free plans can help. These projects can be easy to understand and work through, so you don't have to worry about taking on an overwhelming project. Whether you're looking to craft the perfect gift or build something amazing to show off, these free guitar plans are a great place to start. DIY musicians often use Cigar box guitars since they are easy to create and offer a unique look that stands out.
DIY Cigar Box Guitar Plans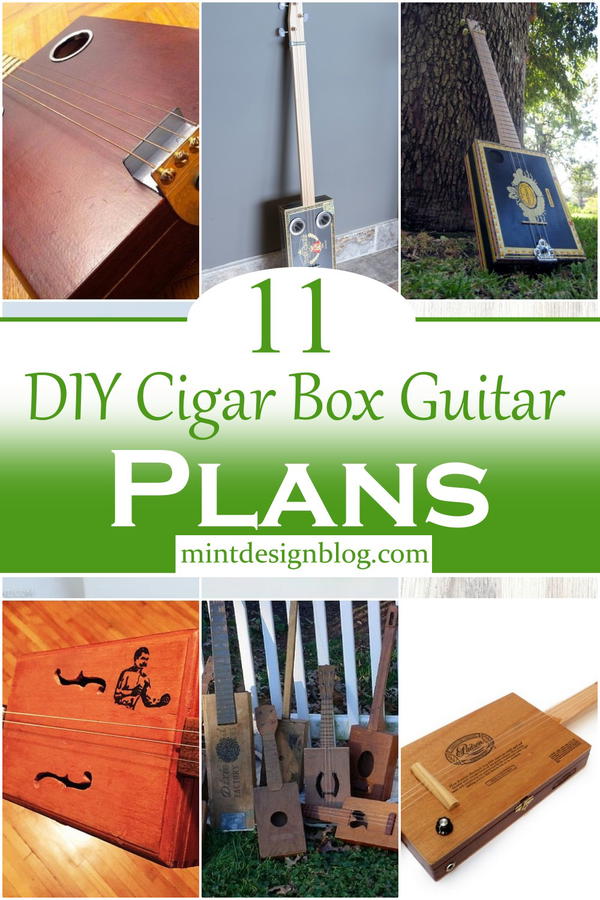 Working on a DIY project like this one can be tricky. Knowing what tools to use, how to handle them properly, and the do's and don'ts of a build are essential for successful results. So, before you get started on your new musical instrument, be sure to read the following article from our blog to ensure that you not only have all the tools that you need before starting the build but also that you're using them correctly. Look at these helpful tips on building cigar box guitars without messing up your fingers.
if you like guitars and guitars music, you will love to make your own DIY cigar box guitar. These free cigar box guitar plans show you how to build a cigar box guitar from scratch. No need for carpentry skills either. Even a beginner can do it if they follow the easy step-by-step instructions. DIY cigar box guitar plans are available for anybody who wants to learn how to build a cigar guitar with minimal effort and time.
More Ideas
How To Build A Simple Cigar Box Guitar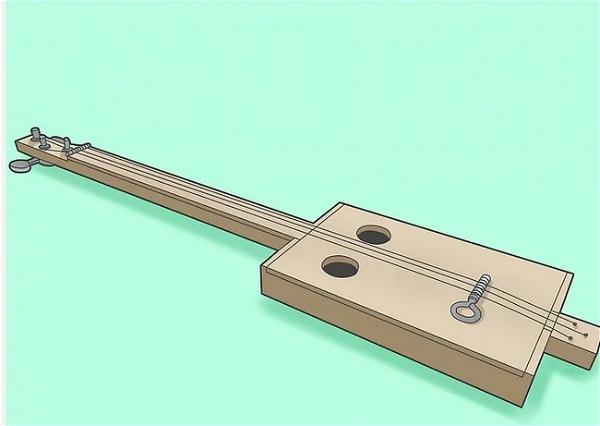 If you enjoy playing music, why not learn how to build one yourself? This article will teach you the basics of building a homemade guitar using a cigar box and other items commonly found around the house. This guide is written for any skill level, so if you are just starting out or want to know more about this subject this article is written for you!
Cigar Box Guitars are simple instruments, often made from old cigar boxes. They have a very distinct sound and can be a lot of fun to make and play. Discover the easy steps for building your own cigar box guitar. From choosing your materials to choosing optional decorative items, you have everything you need at hand.
Build an Inexpensive Cigar Box Guitar at Home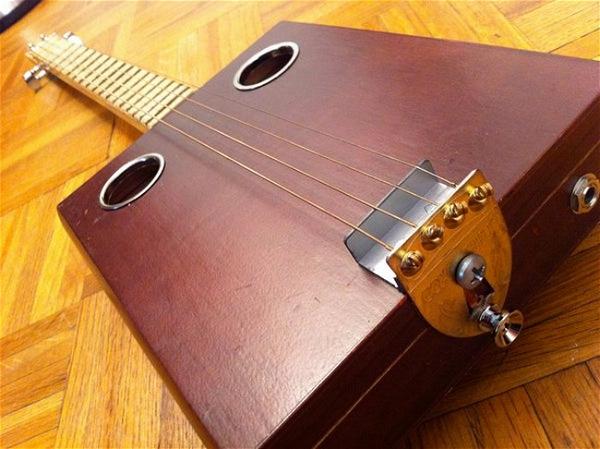 Have you ever wondered how to play the guitar? Cigar Box Guitars are inexpensive and beginner-friendly instruments. Everyone wants a cigar box guitar. But most people don't want to spend a lot of money to make one. In fact, you can build a playable guitar for next to nothing! This article gives you complete instructions on how to do it. Even if you don't consider yourself handy, these instructions will lead you through building the inexpensive cigar box guitar step by step. Learn to make and play your own cigar box guitar using everyday tools that can be found around the house in less than two hours! Perfect for any age or skill level, all you will need is a pair of scissors and some glue to build your unique instrument.
Basic 3-String Cigar Box Guitar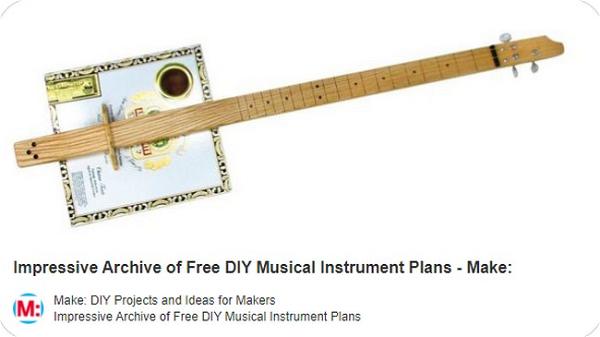 Cigar Box Guitar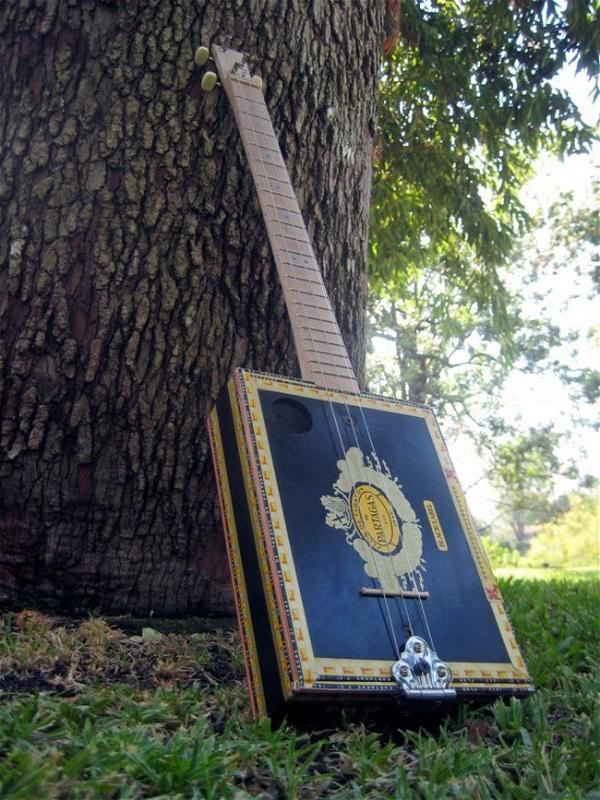 Cigar Box Guitar Plans by Merwin Music
Cigar Box Guitar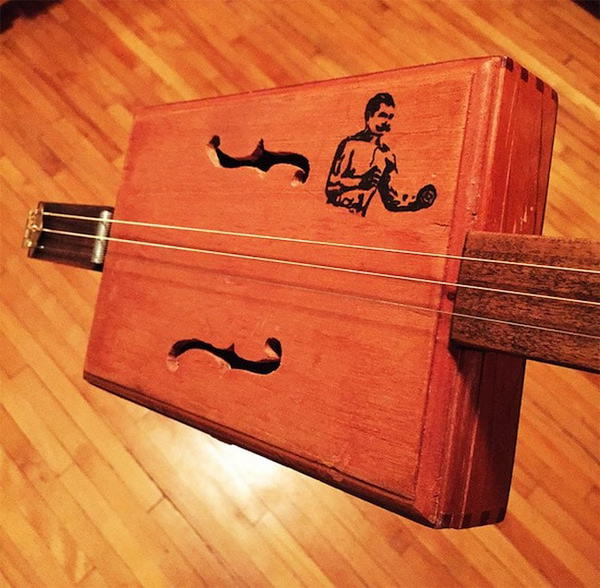 DIY Guitars Without Cigar Boxes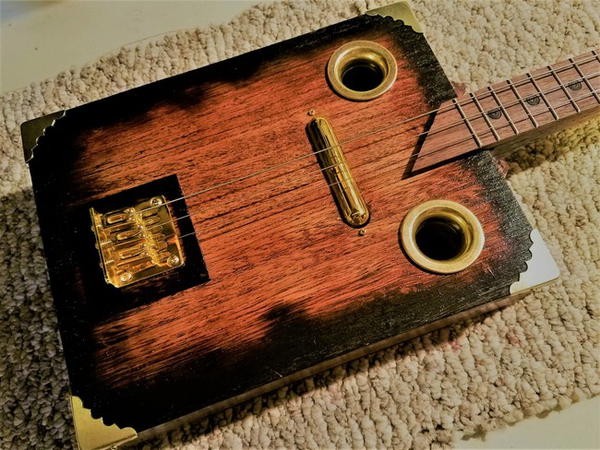 DIY Guitars Without Cigar Boxes is a step-by-step guide on building acoustic guitars. This article is for anyone seeking to build an acoustic guitar made entirely out of nonstandard materials, such as PVC plumbing pipes and dowels. In this article, you will learn how to build acoustic guitars without using cigar boxes. Step-by-step instructions make it easy to follow along. DIY Guitars Without Cigar Boxes shows you how to build guitars without using the traditional cigar box. It is a complete guitar-building system designed to be simple and fast so that even beginners can make their own guitars.
Three-string Custom Box Guitar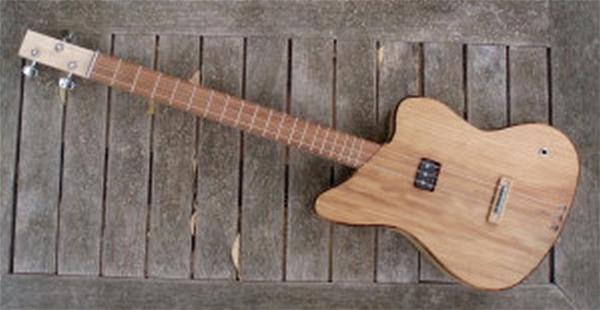 The three-string Custom Box Guitar is perfect for musicians looking for a unique way to play, who want to take their instrument wherever they go, or who want an instrument that produces a completely different sound and experience. This box guitar is perfect for buskers, made from recycled materials. This homemade box guitar makes for a fun little instrument you can enjoy, whether at home or taking along on a trip. This handmade -guitar is great for someone looking for alternatives to more standard guitars.
Building a Cigar-Box Guitar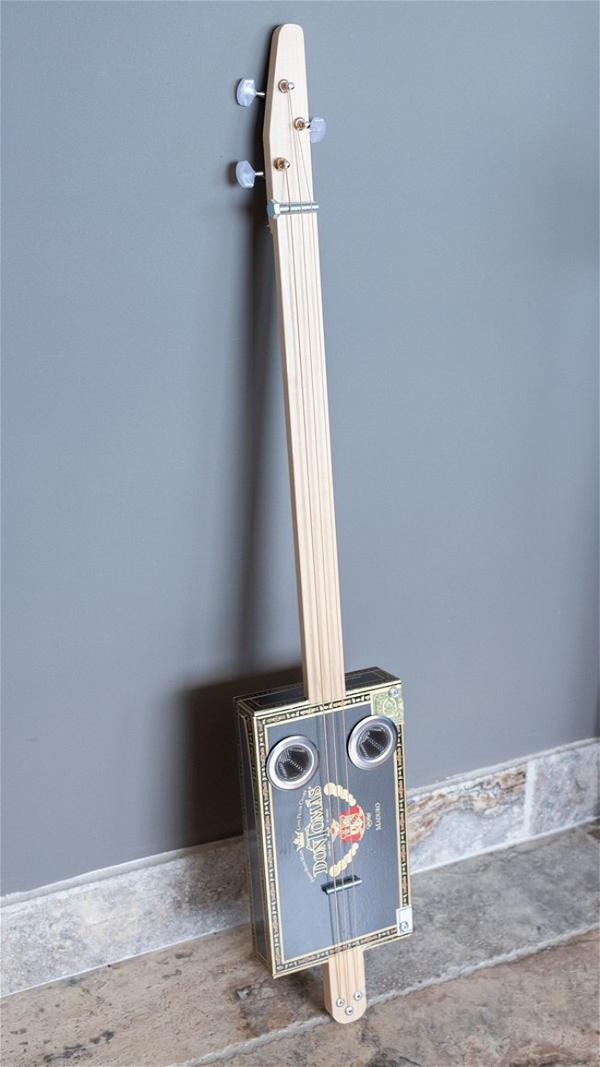 Cigar Box Guitar is a cool-looking instrument that you can also play. It is not difficult to make yourself, and you can create a unique instrument that is truly one of a kind. This particular model is an acoustic and fretless version. The guitars have been around for a long time because of the low cost involved. Cheap and easy to build, with much fewer strings than an acoustic guitar, this is a fun instrument to make and play. You will find the tuning difficult at first but get it right, and you will soon be playing along to your favorite songs. It's also fun to pick up some of your odd items and see what they sound like. Test your creativity as you try tonewoods or light bulbs; most of these are pretty cheap, so don't hold back too much!
How To Build A Cigar Box Guitar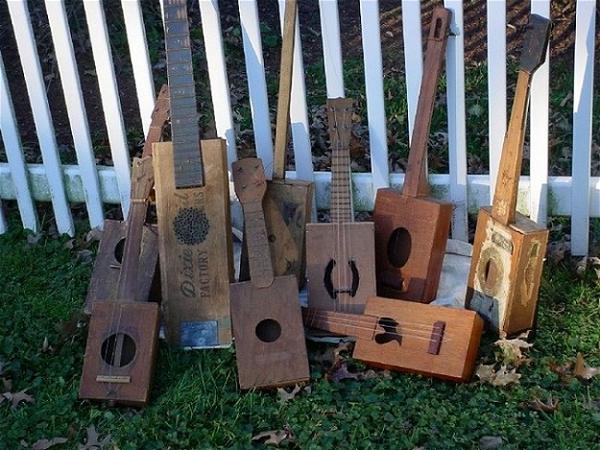 Building a cigar box guitar is easy, safe, fun, and cheap. Contrary to popular belief, it is not that hard to get a nice sound out of a cigar box guitar. Whether you're looking for a fun afternoon activity for the kids, wish to learn about making musical instruments, or simply want to build your own and create your own unique sound, you'll find all the info and instructions you need here. The basic design of your guitar is the most important thing; without a good design, the guitar won't sound right and will be awkward to play. They'll take you through every step in the DIY process and show you; how to make a great-sounding, great-looking cigar box guitar in no time.
Electric Cigar Box Guitar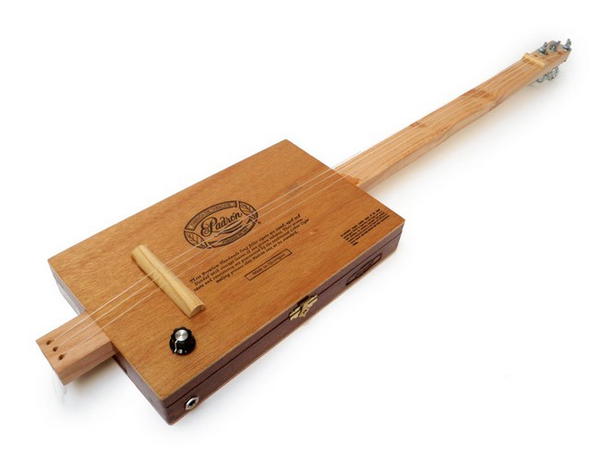 This cigar box guitar is the perfect portable project to play with friends and family. With a couple of hours in the article, you can build your own homemade acoustic-electric guitar from an old cigar box. The traditional cigar box guitar is still a fun project to tackle, and with this kit, you'll have everything you need to make this design your own. The piezo pickup is lightweight and easily attaches to the guitar's body with magnets, so the look of your cigar box remains original. Just solder it in place, and you are ready for the plugin! You can dial in your desired sound and volume for this funky new guitar with volume and tone controls.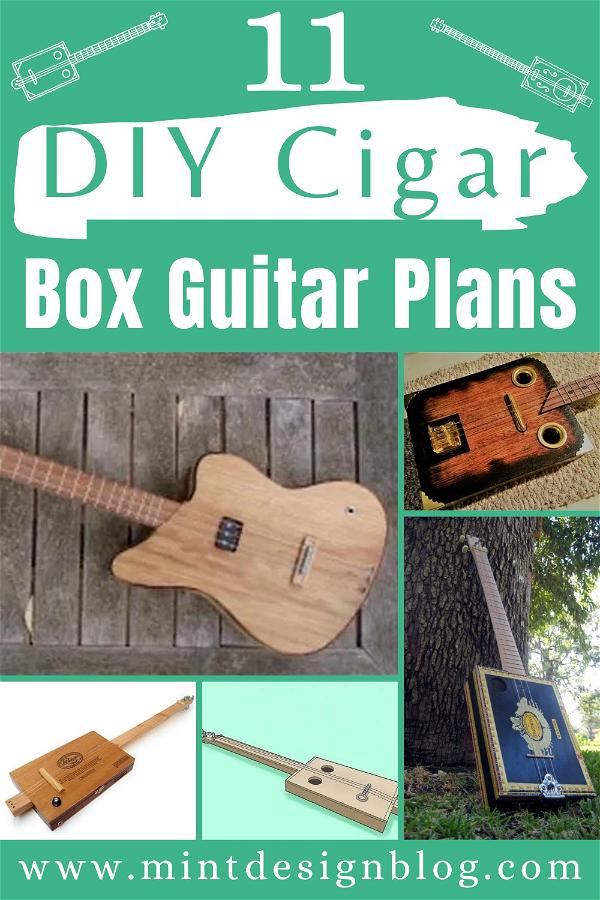 Conclusion
The cigar box guitar has seen ups and downs during the last century. It has been popular, it has been forgotten, and it is now coming back into fashion, perhaps due to its association with the music world of all ages. Cigar box guitars catch people's attention because of their handmade nature. While cigar boxes are certainly being loved up, they're also being used as more than just a container for stinky smokes. A creative heart can make an amazing instrument with a cigar box. It is a fun, unique, and historical way to make music.