Bicycles are an excellent method to get around for short distances. It's a healthy, cheap, and fun way to commute. The only drawback is purchasing an electric bike from a store. By building your electric bike from these 27 Homemade DIY Electric Bike Plans, you can save over 80% on the price of having a bicycle shop make one for you! Here you will find various plans and designs to build your electric bike. If you have ever considered building your electric bike, this book is for you – it even comes with step-by-step instructions so anyone can follow them and create their homemade electric bike.
DIY Electric Bikes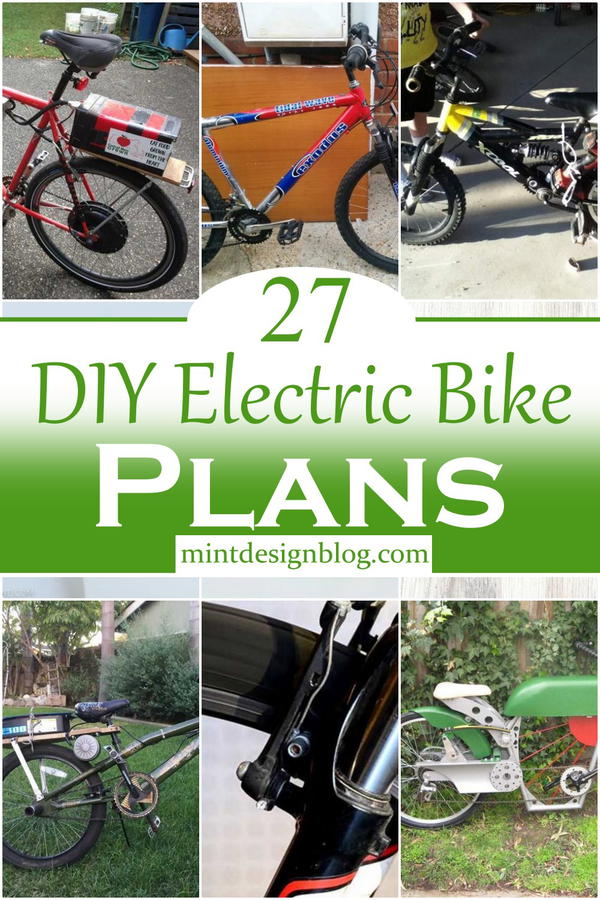 You can find a plan to suit your needs, from mountain to road bikes. For example, if you wish to ride a bit farther or harder, you can construct a larger battery pack to boost the range of your bike while maintaining its lightweight character. With everything from step-by-step directions to shopping lists, these handy guides of 27 Homemade DIY Electric Bike Plans offer the tools required to make simple electric bicycles on your own. And best of all, it's not just gears and batteries that make up a bicycle; you will also get plans for an electric bicycle frame.
See More: 20 DIY Bike Rack Plans You Can Build Today
What are homemade DIY electric bike plans?
Homemade DIY electric bike plans are building guides and instructions on how to develop your electrically-assisted bicycle. It sounds precisely like you can create your electric bike using a battery, motor, and a few other components.
What are the benefits of homemade DIY electric bike plans?
Here are a few reasons why you might want to consider making your electric bike:
you can customize it to fit your riding habits and needs

you can use recycled parts to reduce environmental impact and save money

Some people might see this as a drawback: you need to know how to work with tools and follow instructions—no magic button does all the work for you. But this is perfect if you're looking for something a little more hands-on!
Homemade Electric Bike DIY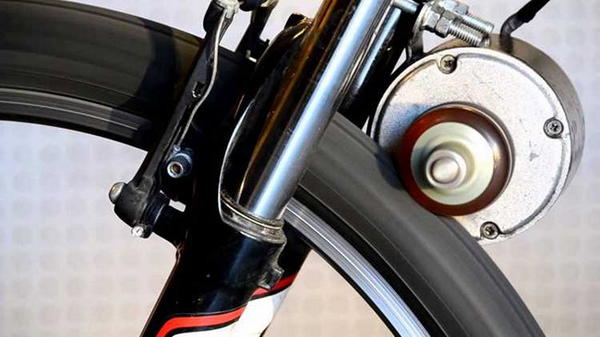 Electric bikes are great for all commuters to get around faster and easier, helping you cover more miles on a single charge! This e-bike can travel up to 20 miles per hour, and the smooth, quiet ride comes from the durable, high-quality parts built into the frame. This sturdy electric bike is well-suited for many different riders, whether you're a beginner or an experienced rider. Whether you want to speed off along a smooth coastline or enjoy a cyclist's life, this guide will give you all the necessary information.
How To Make A Simple Electric Bike
Electric bikes are becoming more and more popular as people are going green. It keeps you in shape, doesn't pollute, is easy to control, and can go fast or just cruise. And best of all, the electric bike conversion kits are cheap and easy to install! Take your regular bike and make it electric with our step-by-step guide. This guide is super simple and will take you through all the steps to make a simple electric bike. It's easy to follow and create an electric bike once you've got the correct parts!
DIY Electric Bike
The affordable DIY electric bike is a 'rebuild your own' kit with everything you'll need. The speed is tremendous and durable with no weight issues. You get extra components, like lights and customization parts, to make your bike unique. The creator decided to change an ordinary bicycle into an incredible electric bike, a DIY electric motorcycle. The battery only takes up a small place in it. It starts with several electronic parts that enable the cycle to spin the propellers very fast, provide good speed, and go for long distances without stopping for charging more often.
Electric Bike DIY
Do you want to know how to make your electric bike? This guide will help you through the process. This is a personalized and constructive way of discharging recycling and saving money. This is a construction manual for an electric bike that uses a bicycle made from stainless steel tubing as the frame. The bicycle can be used solely as an electric bike or ridden like a regular bicycle. The bike can be constructed using standard tools and materials available in any town, and construction should take about one week; be sure to allow time for trial runs and problems with the new motor.
A Commuter's Electric Bike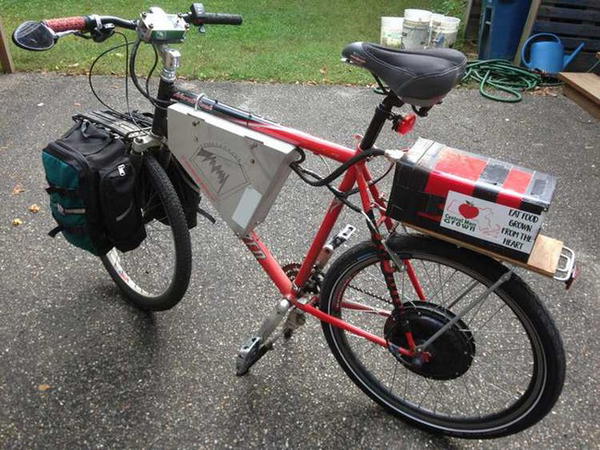 Want to bypass your daily commute by riding your bike instead? This electric bike can get you cruising to work effortlessly. You'll be able to commute to work with ease and safety, and you'll get there much faster than if you walked or took the bus. Best of all, it can also assist you in traveling up hills which would be impossible to ride otherwise. Commuting will never be the same again! With great features like regenerative braking, a digital display, and a high-powered motor, there's no doubt it will make getting around town more manageable than ever.
DIY Electric Bike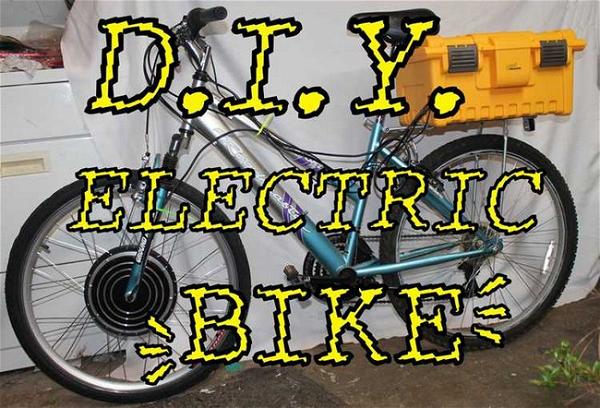 Even if you don't have advanced skills in mechanical engineering, you can still use this guide to help you make your very own DIY Electric Bike. This guide uncovers all the ins and outs of converting your bike into a more powerful, efficient, and easy-to-handle electric bike. This DIY electric bike guide teaches you how to build, tune and modify your own electric motorized bicycle, from design and plan to assembly, tuning, and operating. You'll need basic circuit knowledge for the task. Still, this guide will give you the necessary tools to learn how to make a very efficient travel bike, a powerful off-road motorcycle, or a speedy racing bicycle.
How To Make A Cheap E-Bike
Want to have a cheap e-bike? This video shows you how to build and make a cheap electric bike. You will save a lot of time by making the e-bike instead of buying it. With everyday household items, you can make an affordable e-bike using only a few things from the hardware section at any local home improvement store. Making your E-Bike is cheaper and much more rewarding. It would help if you had a lightly used bike, a controller, a battery pack, a motor kit, and a motor for the front wheel. With it, you can go up to 18 miles per hour.
Homemade Electric Bike
Electric bikes can be made fast, quickly, and cheaply. Everything is possible. The principle of operation is to alternate voltage in a magnetic field. The result is that the motor turns around and moves the bike forward. The more voltage you input into the motor, the faster it rotates. This is a homemade electric motorbike using common parts found at the hardware store. This guide will teach you how to convert your motorcycle into an electric bike with a few electrical components. The creator used an old regular bike and decided to use a BLDC 48 volt 750-watt motor, a high-end battery, and other supplies. This bike can peak up to 1.5kwz (1,500 W) when accelerating or riding on flat ground, and it's pretty easy to make.
DIY Electric Bike From Scrap
The speed and practicality that makes bikes such a popular form of transport is perfect for an electric motor. This e-bike kit was made from old car components and lost more. The motor used is a car starter motor, the battery is a car battery, and the engine controller was built from scrap electronic components. And when all these were assembled with some recovered bike parts, the result was this beautifully crafted machine with a top speed of 40km/h.
How To Make An Electric Bike
Did you know that you can convert a regular bike into an electric one with some parts and do it yourself? Believe it or not, it's pretty simple. You should buy a DC motor; these are the more affordable motors. The next thing you should consider is the battery cells; you can also get these at a lower price, especially if you order a lot of them. The wire is another item you need to have, and last but not the most, miniature pedals. This energy-efficient vehicle is ideal if you intend to use your bicycle regularly.
How To Build Electric Bike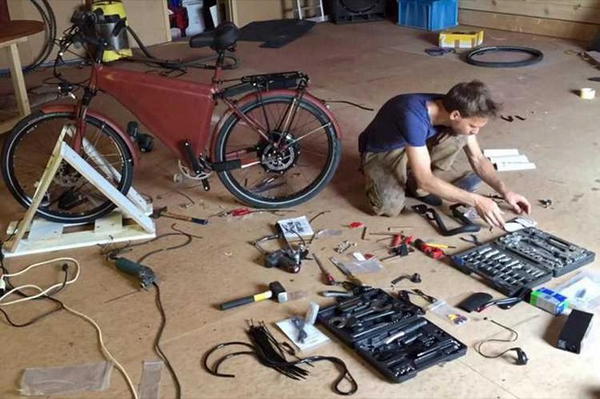 This guide will then help you to make your affordable electric bike. You can build your electric bike or adapt the ideas here to upgrade it, so it's better to ride. There are several good reasons for making your own kids' electric bike. It gives you unique control over its look and feel, provides more flexibility in choosing components, and saves money from buying identical products from different brands. Make a bike motor in some ten minutes, and you have a full day of riding with being environmentally friendly.
How To Make An Electric Bike
A great way to get from place to place is by using an electric bike. This guide shows you how to build your own and turn it into a beautiful experience for the whole family! You can apply this simple process to make this simple electric bike easily. It would be best to remove the old bike, strip it of its components, and assemble it with the electrical parts.
Homemade Electric Bike Plans
Many people have been finding out that the electric bike is very efficient. If you need it to ride further, this homemade electric bike plan would be a good choice for you to consider. This is an excellent project for someone who wants to try outputting an electric motor on a conventional bike but not deal with ˜all the wiring and stuff.' This is a perfect project for anyone looking to build up their engineering expertise and welding, fabrication, and basic electronics knowledge.
How To Build An Electric Motorcycle
Many people have been finding out that the electric bike is very efficient. If you need it to ride further, this homemade electric bike plan would be a good choice for you to consider. This is an excellent project for someone who wants to try outputting an electric motor on a conventional bike but not deal with ˜all the wiring and stuff.' This ideal project is for anyone looking to build up their engineering expertise and welding, fabrication, and basic electronics knowledge.
DIY Cheap Electric Bike Build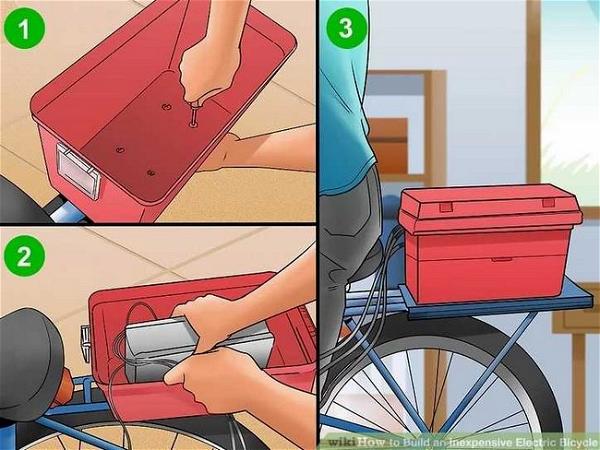 Is it hard to buy a cheap electric bike? No longer! We give you an easy and efficient way to build one. Say goodbye to long and exhausting bike rides. A DIY cheap electric bike build is a fantastic way to add speed and comfort to your daily commute while saving money. It would help if you had a bicycle, a kit, and a few tools that are definitely worth the investment. This electric bike will save energy and improve your riding experience, making the journey more relaxing and enjoyable.
DIY Electric Bike Build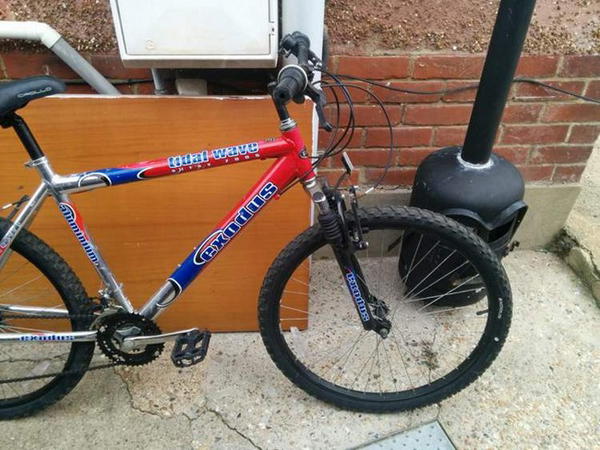 Electric bikes allow you to explore new areas and make your commute more enjoyable. This guide will walk you through the steps of building your electric motorcycle, which will be a fun project and save you money in the long run. You'll learn how to assemble the motor, batteries, and other needed pieces, figure out what parts you need to build your bike, and assemble everything to get things working. If you're looking to create your electric bike, this DIY e-bike kit guide is a great place to start!
How To Make Electric Cycle At Home
If you are in the market for an electric bike but are unsure how to make one, this video guide is for you. It will provide you with the necessary information for making a bike and the steps that need to be taken. This video may also be used by experienced builders looking to make any modifications to their bikes. This e-bike is used on an off-road path or other hard-to-reach places, even up hills. It's a pretty great bike. It's not the best or fastest, but it's fun and fabulous for anyone with a bike experience. You can put a motor on a regular bike if you want.
Homemade Electric Bike Build
E-bikes can be fantastic, but sometimes you want something made to your specifications. If you love to work with your hands more than anything else, you can use this guide to create the perfect electric bike for less than $500. It's not too challenging; if you know how to use some simple tools and follow my guidelines, it should take you no more than 2 hours to complete your electric bike build. It's also inspiring because it allows you to push your limits and go where others won't. Now is your chance to build an electric bike so you can have fun with your new off-road toy!
How To Make Electric Bike With DC Motor
As you can see, this is a great tutorial, and we have made a guide to help you manufacture it at a low cost. This is a cheap way to ride your bicycle with minimum energy usage. You need some basic knowledge of bicycle mechanics and electronics. You'll be amazed at how it can help you. This project becomes a success when you start working on it. This guide can teach you how to make an electric bicycle using only a few simple tools and just a little time. The process is relatively straightforward and suitable for beginners.
DIY Electric Bike Using Ro Motor
As is known to all, electric bikes are the best substitutes for automobiles. They are cheaper than cars and can be recycled and reused. However, the performance of the power battery is not good enough, so they have thought of combining the existing electric bike motor and a Lead-acid battery. The DIY electric bike is relatively easy to make when you have the right tools and a clear action plan. To turn a bicycle into an electric bicycle, you'll need a lead-acid battery and a PWM controller. The battery should already be installed on the bike, so you don't need to worry about that.
DIY Retro Electric Bike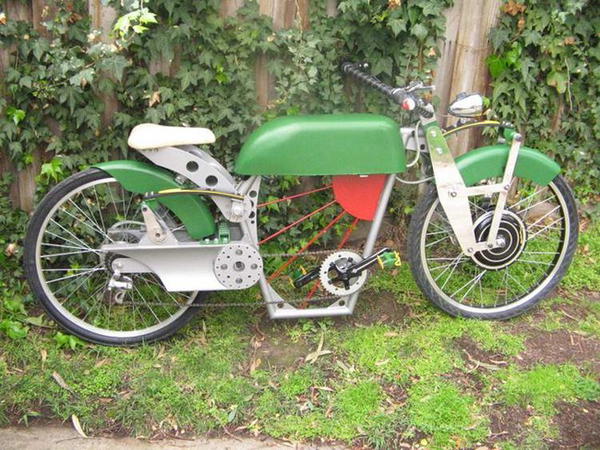 Ride the retro wave with this DIY electric bike project. Inspired by early motocross bikes, this is a beautiful and simple way to keep up with the latest trends; you'll envy all your friends when they see you cruising down the street in your DIY retro e-bike! This DIY retro project is featured with a classic look, a powerful motor, an easy assembling process, and no shop tools required. It's ideal for those looking for something to cruise around town or get to work. This new version turns heads without losing its old-fashioned look.
DIY Electric Drill Bike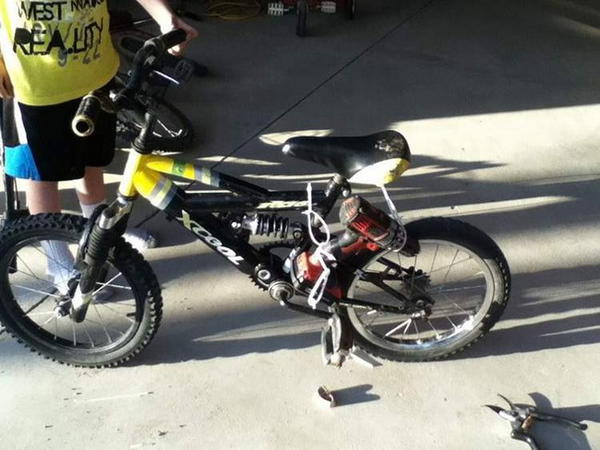 DIY Electric Drill Bike is a humorous guide on converting an ordinary bike into a convenient emergency 'step drill.' The DIY Electric Drill Bike is great for the worksite and is perfect for times when you need to step up, but there aren't any handrails around. With over ten fun and engaging images, this ebook will have you laughing while jumping out of your seat with positivity! It offers a full-body workout while helping you gain strength and flexibility. It's the perfect way to get in shape without sacrificing your lifestyle.
DIY Aries Electric Bike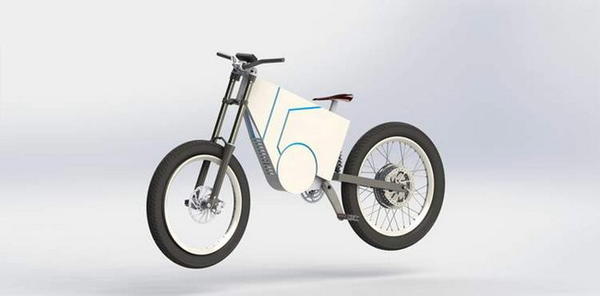 DIY Aries Electric Bike is a new innovative idea that could be one of the most creative and excellent electric bikes. You will be able to see how to make the DIY Aries electric bike step by step at home for free. Aries is a unique and practical idea of an electric bike. Designed for city driving, it has a small front wheel with a direct drive hub motor attached to the axle, a large rear wheel for stability, and a medium-sized battery in the center of the frame. Aries aim to maximize speed and help ride up hills without losing too much space.
DIY Electric Bike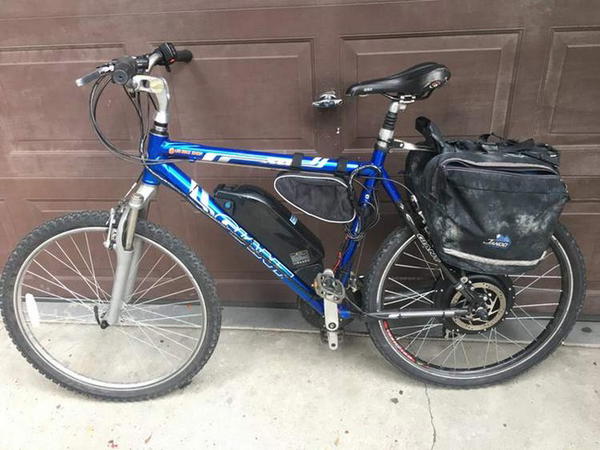 Are you bored with your old mountain bike? Turn it into a light-speed town cruiser with our DIY Electric Bicycle kit. All you need is a mountain bike and some simple tools. You will save money by converting your existing bike into an electric one; you'll also have fun doing it. Remove the pedal crank with a wrench, attach the in-hub motor, mount the battery on the frame or handlebars and get going! If you have an old mountain bike feel free to turn your mountain bike into a beautiful e-bike and save money simultaneously.
Homemade Electric Bike Plan
This article will show you how to convert your old bicycle into a fast, efficient, and fun light electric vehicle that you can use for commuting to work or university or just for pleasure rides. An electric bike is a fantastic transportation tool, with about the same performance as a regular bicycle. Usually, it's powered by a battery or an electric generator/gas engine. It can also be powered by an internal combustion engine (ICE).
How to Build an Electric Bike for Less Than $100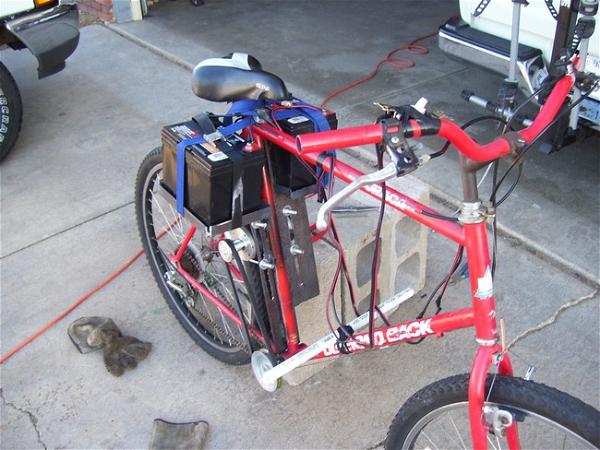 Building your electric bike is possible; you can create one for next to nothing. If you can wire a plug and want to save money and recycle, this guide is for you. Building an electric bike is surprisingly easy. Converting a traditional bicycle to an electric one requires just a few tools and supplies and less than a day to complete the process. This tutorial can be used for nearly any kind of pedal bicycle. You will need some spare parts and a bit of time, but the fun of riding cannot be beaten.
DIY E-Bike Out of Car Alternator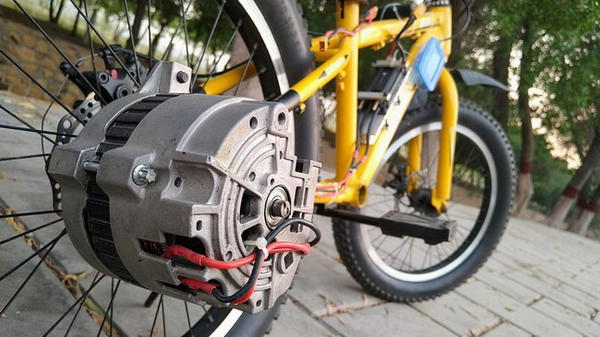 This all-in-one DIY step-by-step kit allows you to convert your car alternator into a powerful brushless motor; it's effortless to assemble, much cheaper than buying a ready-made eBike Kit, and more eco-friendly. Do it yourself an electronic bike with an out-of-car alternator fitted with a brushless motor kit. This intelligent bike is excellent for saving extra energy from the battery and is frugal for keeping your money in your pocket. The design allows you to do extended travel and enjoy the thrill of biking anywhere you want, just like so many outer spaces but much closer to home.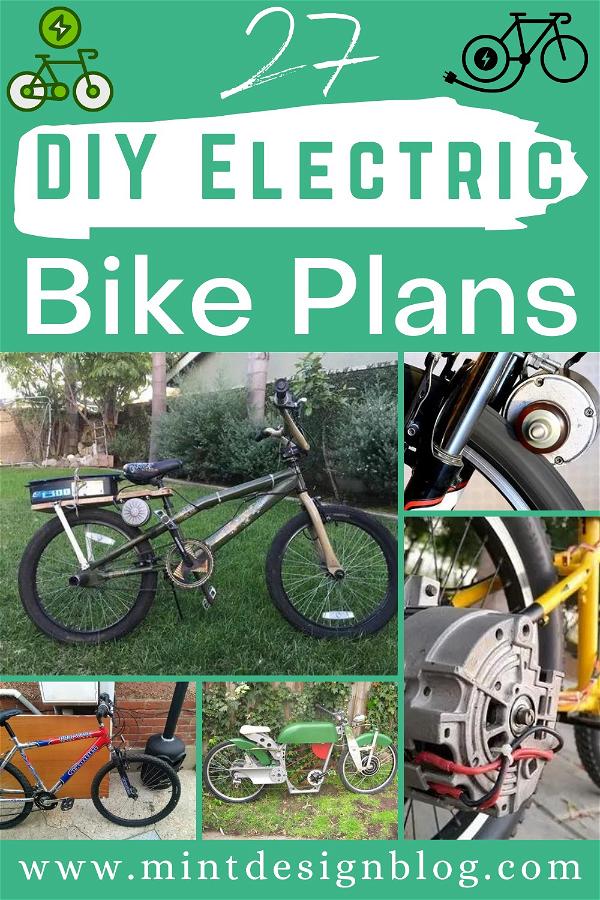 See Other Projects