Hot tubs are a great way to relax, unwind, and de-stress after a long day. But they can also be expensive and complicated to set up. To help you build your DIY hot tub, we've put together 14 easy DIY hot tub ideas to cut costs and save you time. These easy Hot Tub Projects are least expensive than store-bought hot tubs yet retain the same luxurious design. From a rustic wood hot tub to a hot tub you can find at any store, we have the best hot tub ideas. Whether you're looking for something quick, cheap, and easy or an awesome DIY project that will wow your friends and family, these DIY Hot Tub Ideas are sure to impress!
Simple And Easy DIY Hot Tub Ideas

A hot tub is truly a relaxing experience that allows for ultimate relaxation. A hot tub is a great way to get some "me" time in your backyard, especially when the weather is cooling! If you do not know where you want to install it or are on a tight budget, then here are some of the best DIY Hot Tub Ideas that can help make a warm and relaxing space in your backyard.
Take a dip in the tub with these DIY projects for a hot tub you can build yourself—with our easy instructions and plans. Making your own hot tub can be a lot easier than you think. We'll show you how to build a hot tub from scratch, including planning, plumbing, and materials. All they take is a little know-how, careful planning, and preparation. This post will provide step-by-step instructions for building your own temperature-controlled hot tubs. These hot tubs are cheap and easy and can be built in just one or two days.
Benefits Of Making Hot Tubs For Home Usage
There are many uses of DIY hot tub ideas that can be created. You can use them for your back pain, stress relief, and health. The hot tubs have mineral qualities that enhance blood circulation and help reduce stress. DIY hot tub ideas are more affordable and durable than any other professional model. We are sharing some creative DIY Hot Tub Ideas in which you can easily make your own spa in the back of your backyard or indoors to enjoy comfort and relaxation with family members or friends.
DIY Hot Tub Privacy Screens
If you want to take the pleasure of a hot tub in your backyard and make it private, then these DIY Hot Tub Privacy Screens can be beneficial. These are super easier and unique ways to help you make relaxing bathing stations for yourself. With these DIY Hot Tub Privacy Screens, you can create your hot tub privacy so that no one can see the inside of it. The best part is that it's not too difficult to make - you need to follow some easy steps, and your hot tub privacy will be created in no time!
DIY Hot Tub Built In 1-hour
Are you looking for a project that can be done in just 1 hour? Looking for something to make on the weekend? Look no further; we have an amazing DIY hot tub that you can build to heat your living room! This homemade hot tub is so easy to make you can do it in one hour and get the best bath of your life. The building process takes less than 1 hour, and all you need is a power drill and some simple tools. This is the perfect project to try if you've never built anything!
I Made A Wood Hot Tub Out Of 2x6s
Pondering how you'd like to spend your next hot tub soak? Relax, close your eyes, and imagine yourself soaking in this Wood Hot Tub Out Of 2x6s. The beauty of this cozy spa is the artistic details and the warm glow it radiates on a cool winter night. The soothing water ripple adds to the unique ambiance that will relax everyone visiting. This is an awesome way to build your wooden hot tub. Everything you need is included with detailed, step-by-step instructions.
DIY Wood-fired Stock Tank Hot Tub
A DIY hot tub that uses wood-fired stock tanks to heat the water is a brilliant idea and will enable you to save lots of money. With this brilliant guide, you can turn unused garden space into your homemade hot tub. It's easy to assemble, utilizing store-bought components like a galvanized plate for the firebox, galvanized steel for the tank support structure, and wooden decking for the top of the tub to rest on. Given that it is cheaper than any of its similarly sized competitors, we recommend this model when you want something affordable yet still very functional.
You can also see: Easy DIY Bathtub Tray Ideas 
Building Hot Tub Spa Without Using Modern Technology
Building a hot tub spa without using modern technology may sound like a thing of the past, but it's still relevant to those who want to enjoy the benefits of owning a spa in their backyard. There are many reasons why people decide to create their hot tub spa. Some of them include being cost-conscious, wanting to build something more like a custom-built product, and other reasons. As you consider constructing a hot tub spa, there are certain things you need to know upfront. This guide will discuss what it takes to build a hot tub spa without modern technology. However, you will need between 6-8 hours to complete this project, depending on how much help you get.
Propane Hot Tub DIY
This DIY project promises to deliver you a customized outdoor hot tub. You can make it the size, shape, and color you want. It is easy to install and even easier to use. There will be no wiring involved in this project as heat is provided by propane tanks instead of electric or gas infra. Build your own propane above-ground hot tub. With this propane hot tub DIY project, you can relax in your new spa in a few hours.
You can also see: Creative DIY Hot Air Balloon Ideas 
How To Build A DIY Hot Tub
Nothing is more soothing than the warmth of a hot tub. But most hot tubs are expensive, and even if you've got the money, they still require a great deal of work to install. So you're better off building your own. This guide will help you get started with planning, materials, and installation. This video shows you how to build a DIY hot tub at home. If you are interested in building your hot tub, this video will be very helpful for you.
About Building A Diy Hot Tub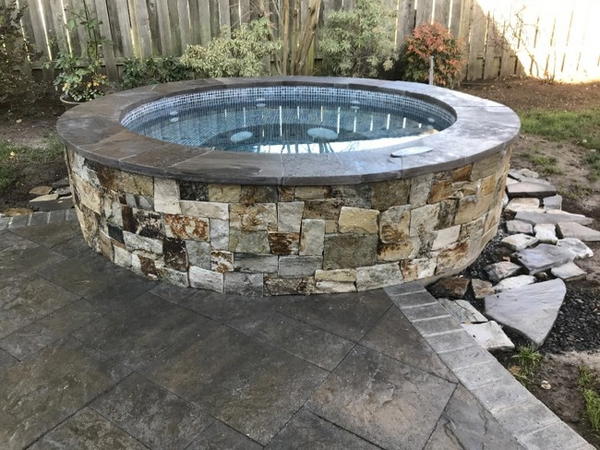 An outdoor hot tub can provide soothing relief from the stresses of everyday life, which is why more and more people are turning to their backyards for a soothing soak. Whether a newbie or an experienced DIY enthusiast, our experts help you get the most out of your hot tub experience. This guide will walk you through everything you need to know as you plan, build or install your DIY hot tub. And before purchasing anything extra, like lighting or heating options, confirm that all of this will fit in your space!
How To Build A DIY Hot Tub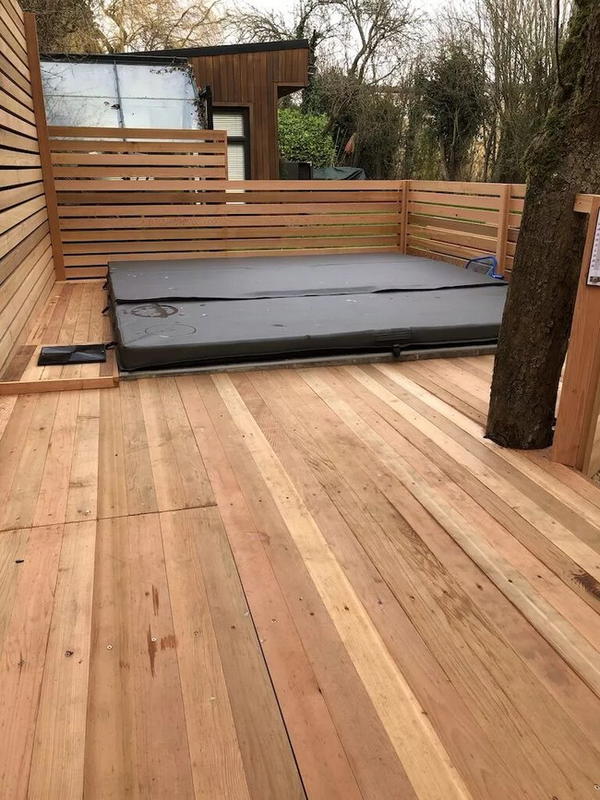 Build a DIY hot tub on the cheap: step-by-step instructions and photos to show you how to build a DIY hot tub. Building a DIY hot tub will save you equipment costs and provide your own space without having to manage the upkeep required at commercial spas. Whether you need it as a budget option or want to create a more elaborate spa pool in your backyard, we'll show you exactly what you need to do to build one yourself. This DIY project shows you how to build a hot tub from scratch and fill it with water.
How To Build The Ultimate DIY Stock Tank Hot Tub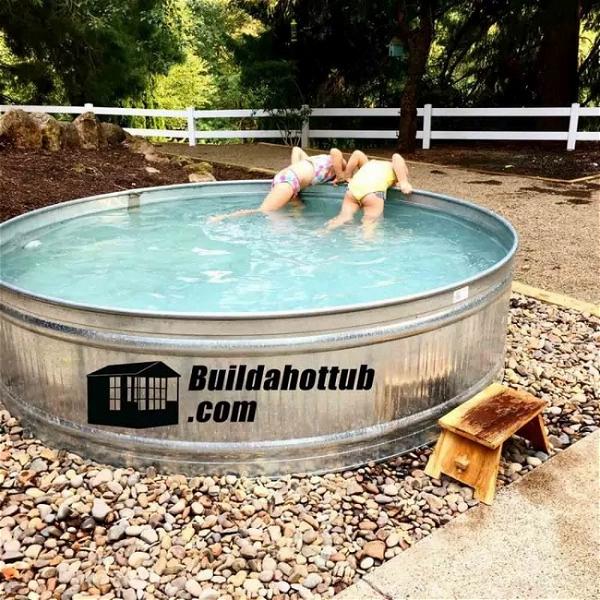 A DIY stock tank hot tub is not just a practical place to relax but can also be beautiful. This guide will show you how to build an awesome homemade hot tub that features all the features of a traditional hot tub but costs much less and takes little time or money to put together. You'll gain spa time for yourself and your loved ones. We've assembled a complete guide to help you make the most of this process and enjoy your hot tub for years to come!
​How To Build A Wood-fired Hot Tub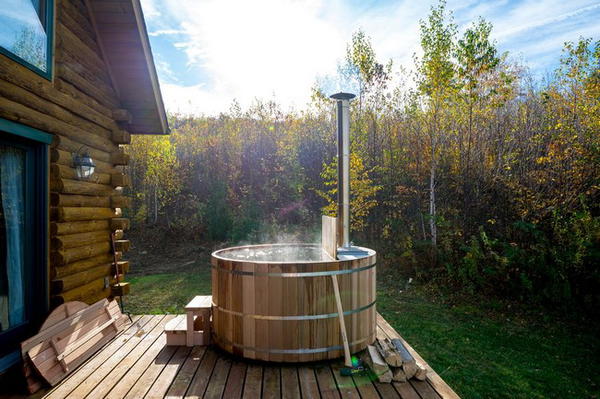 Building a wood-fired hot tub isn't as difficult as it sounds. All you need is an outdoor structure to support the tub, some basic tools, and a place to put your hot tub—in other words, a backyard. This guide will show you how to build a wood-fired hot tub from scratch and ensure it's safe for everyone in the family. The wood-fired hot tub project is a great way to take a rusty old fire pit and turn it into a relaxing, portable spa. This type of hot tub can be built pretty easily, and keep in mind that you can make it as fancy as you want.
DIY Stock Tank Hot Tub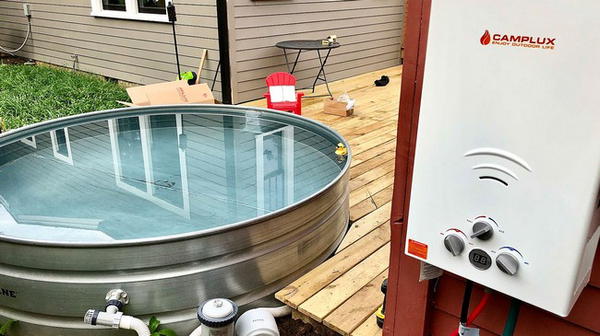 The DIY Stock Tank Hot Tub is a low-cost alternative to traditional spa tubs. With this design, you can create a hot tub that fits your available space and budget. It features an acrylic cover, stainless steel frame, fasteners, a built-in power strip for easy plug-in access, a shock-corded Bottom Rite Spa System heat pump, an Intex filter system, and an automatic drain plug for easy cleaning. Learn how to build a hot tub with your own two hands. This project is great for DIYers looking to dip their toes into hot tub ownership without spending thousands of dollars.
DIY Wood Fired Cedar Hot Tub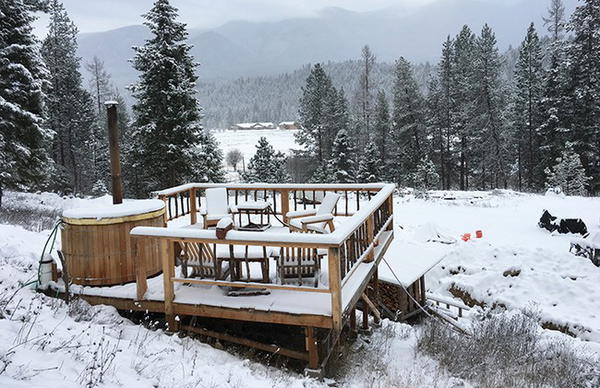 This hot tub can be built by everyone, whether you are a beginner or an expert. Building your personal spa will require time, effort, and tools. This hot tub can be built by everyone, whether you are a beginner or an expert. It will require time, effort, and tools, but the result is well worth it. This project will make an awesome addition to any property renovation project. An outdoor hot tub can be the perfect way to relax with friends and family or make an evening under the stars more memorable. It's not difficult to build a wood-fired cedar hot tub, but it's important to follow good safety practices.
Why Build A Hot Tub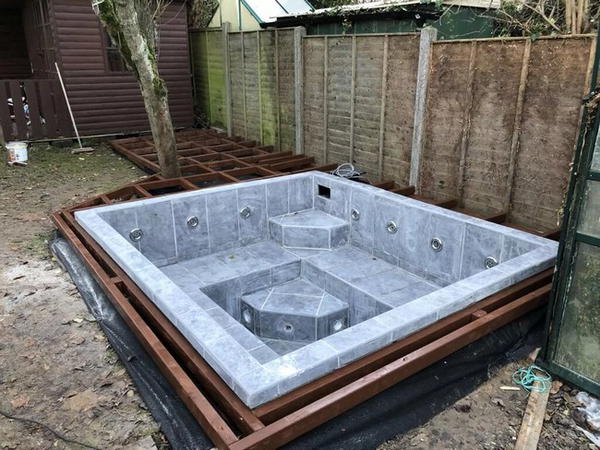 Are you tired of cold and wet winters? If you want to unwind anytime, anywhere, you've come to the right place. You've seen them in magazines; they have become one of the most popular additions to your home. Because you don't have time for that job, it takes months. It will be cheaper, more personal, and give you a long-lasting legacy to pass on to your family. All you need is a spot for your new hot tub, an electrician, and an installer. That's it!
How To Build A DIY Hot Tub In Your Backyard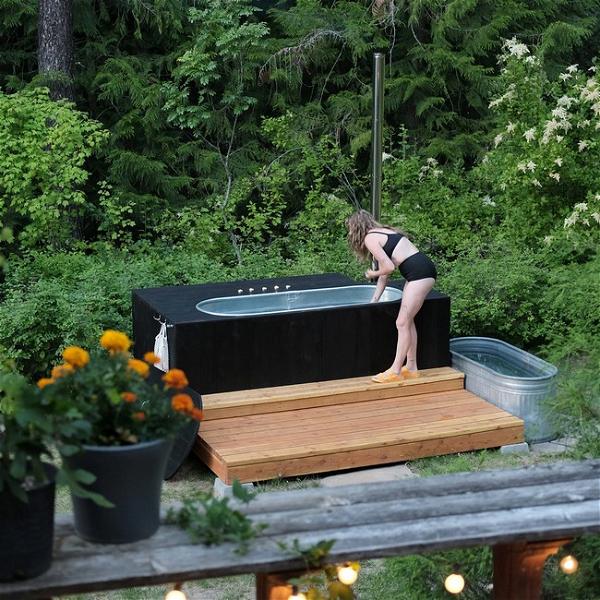 There are many benefits of a DIY hot tub in your backyard. Hot tubs can help you relax and relieve stress, improve circulation, strengthen the immune system, minimize joint pain and muscle soreness, and more. However, buying a regular hot tub can be expensive, depending on your desired features. But don't worry; you don't have to spend money to enjoy the benefits of a hot tub, like the health benefits and relaxation it can bring. This particular design requires only one hot water tank and will last you a lifetime.
See Other Projects