European mount is a clean and simple way to display your trophy head. These amazing DIY European mount ideas will show off your hard-earned prize. You might think it is all about the mounts, or you might be like me and think it is all about the thrill of the hunt. Either way, I'm here to tell you that a European mount is not as hard to tackle as some hunters would have you believe.
It's all about doing it right the first time so that all parties involved have a piece of mind, knowing their animal was handled with care before becoming a one-of-a-kind mount. I want to show you some cool ideas for mounting your European-style mounts. I have become a huge fan of these European-style mounts, and I think they make sense for most hunters trying to mount their heads for display or to keep them for years to come.
DIY European Mount Ideas

European skull mounts are a dignified way to showcase your trophies and a less expensive option for those on a tight budget. Prices for European mounts start at about $100 and go up depending on what accessories you choose. However, it's important to note that even if you don't need any additional features (such as taxidermy fur), these costs will vary depending on the skill level of your taxidermist and whether the hide is shipped out or kept in-house. Creating your European mount is simple and can be accomplished by anyone with a little spare time and patience.
Why Multiple European Deer Mount Ideas Are Popular?
You should consider this DIY European mount idea because it is economical and cost-effective.
You can purchase the materials at a very affordable price, and you can use them over and over again.
It also allows you to customize your European mount, making it even more special.
This is the best option if you do not want to spend so much on having your pet photos printed.
European Deer Mount Ideas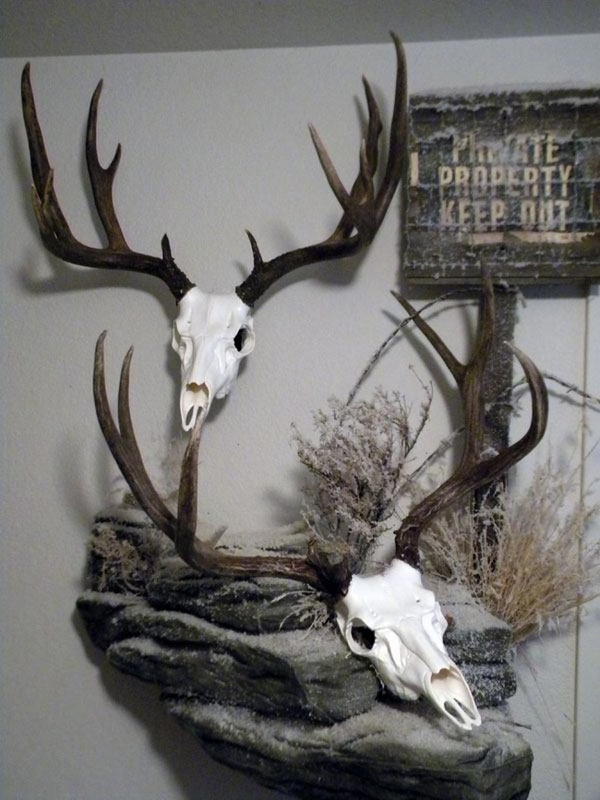 Looking for deer mount ideas? If you have a European mount in mind that you'd like to make yourself, you're in the right place. This project is simple and effective, following these easy steps! Create a stylish European deer mount in your home. Save money and time, and have fun creating a memorable family or hunting home décor project! These European deer mount kits easily create a beautiful and unique home decor accent. Mounting a European deer head is a great way to add some hunting flair to your home gym, man cave, or bedroom.
$1 DIY Deer Skull Mount
A beautiful brown tint and incredible details make this skull sure to make your wall decor stand out. With its simple design, this DIY deer skull mount is ideal for any environment and makes the perfect gift for any home. Add a touch of nature to your wall at home with our DIY Deer Skull Mount. This skull will make your decor stand out with a beautiful brown tint. All you need is a hammer and nails, plus some driftwood (for the plaque) if you'd like it displayed on your wall!
Deer Pedestal Mount
This DIY Deer Pedestal Mount Is the perfect project for that trophy buck you have been waiting to bring home. Build a mount that will showcase your deer and describe your passion for hunting. You can even get creative and paint it in your favorite color! Add a fun and festive touch to your home with this DIY Deer Pedestal Mount. This mount can hold large or small antlers, perfect for indoor or outdoor use. Make your own DIY deer pedestal mount with this step-by-step guide. The ideal option for hunters who want to hang a display piece without drilling into the wall.
DIY Low-Cost European Deer Skull Mount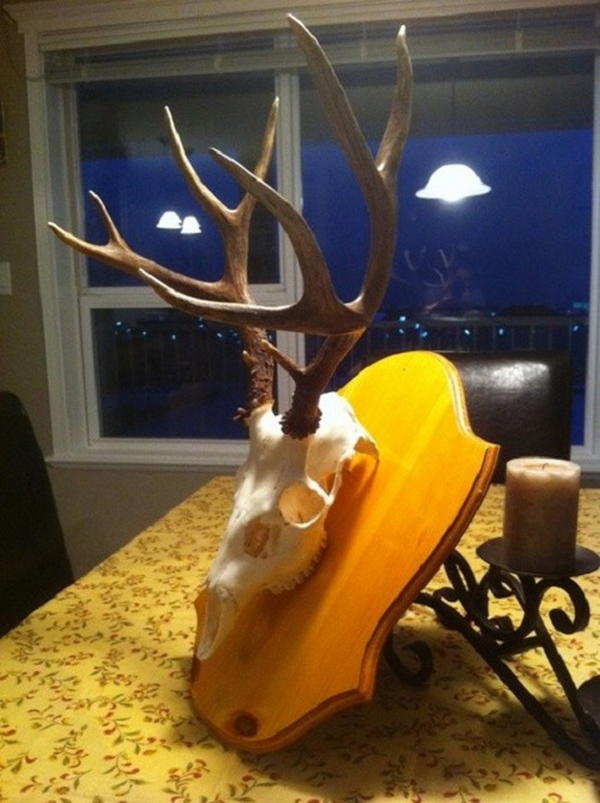 The deer skull mount is an easy and fun project for anyone who enjoys working with leather, wood, and taxidermy. A deer skull mount is an excellent addition to your home, but it can also be challenging for the amateur taxidermist. This low-cost, do-it-yourself deer skull mount project will teach you how to properly clean and preserve a European deer skull harvested from the wild so you can set it up in any room in your home.
European Mounted Deer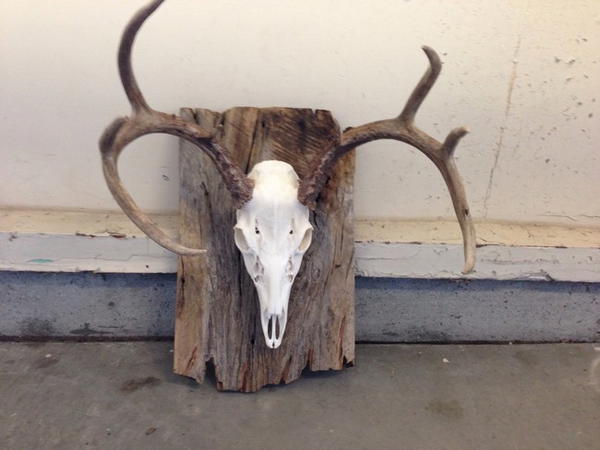 A perfect gift for the hunter in your life. A mounted deer is an excellent piece of taxidermy that can be displayed in any room. Ask your local taxidermist to mount your trophy using this DIY European Mounted Deer pattern. The DIY European Mounted Deer is a simple and affordable way to bring the beauty of nature into your home. This DIY project includes everything you need to mount your deer head on a wooden plaque, including the mannequin, antlers, and fur options. It's easy to paint or stain the plaque and mount it on any wall in your home!
DIY Rustic Euro Mount Hanger
If you love the rustic look and want to spruce up your bathroom or bedroom wall, then this Euro Mount Hanger is perfect. It's easy to make, with only a few supplies needed and just minutes. What could be more fun than putting together something beautiful for your space? Make this rustic euro mount hanger for your favorite photo or artwork. It's a great project to keep you busy, and the finished product will look fantastic hanging up in your home!
DIY Driftwood European Mount
Simple and beautiful, this European mount is made of driftwood to enhance your home decor. The driftwood's natural look is enhanced by using colorful seashells, one at the top and one at the bottom. This European Mount from DIY Natural Driftwood is the perfect way to display your favorite figurines, photos, and artwork in a natural, earthy fashion. Its simple, rustic design allows for customization in several ways, making it easy for you to create the perfect aesthetic. Consider adding some of our displayed items to make an elegantly rustic look that's all your own.
DIY European Mount for Under $5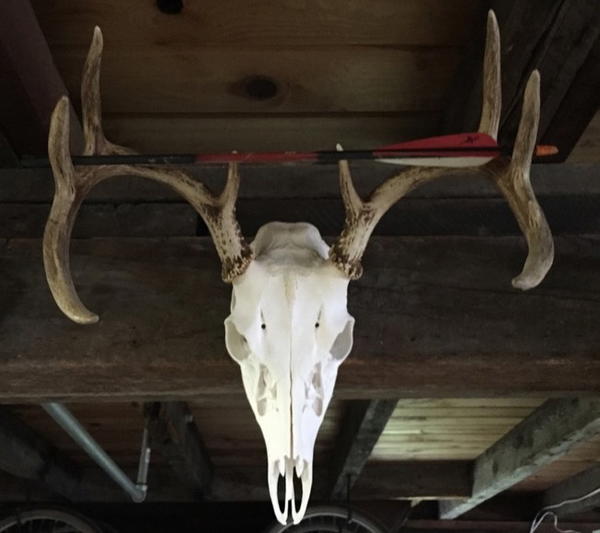 If you want to hang a painting or even a mirror on your wall but don't want to spend four figures on the perfect hardware, we have a solution for you. This European mount is simple enough to do yourself — and will only set you back about $4. Create an easy custom European mount that you can proudly display all your photos, art, and prints in style. There's no need to spend money on an expensive frame when you can DIY one. A simple cardboard box and some construction paper are all you'll need for this project!
DIY Antler Mounts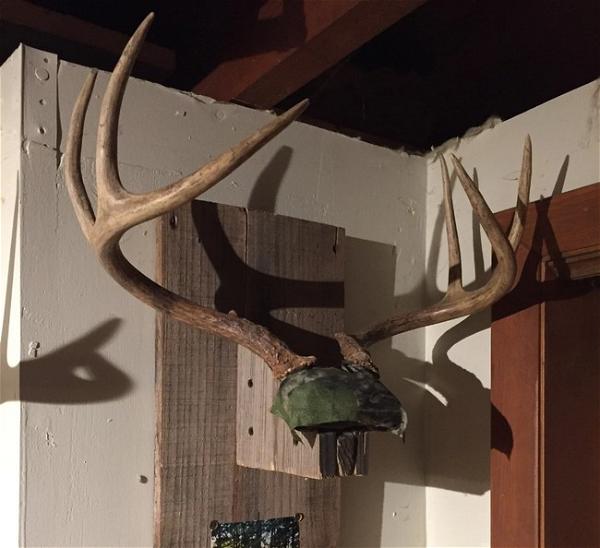 Stabilize your antlers with our DIY Antler Mounts. With only a few simple tools and patience, you can create the perfect mount for you or your hunting partner. The key to making a great mount is treating the skull correctly. This means soaking it in paint remover, then scrubbing and washing again. Gather your friends and family to help you create an heirloom-quality wildlife mount that takes your hunting experience to the next level.
Displaying Multiple Euro Mounts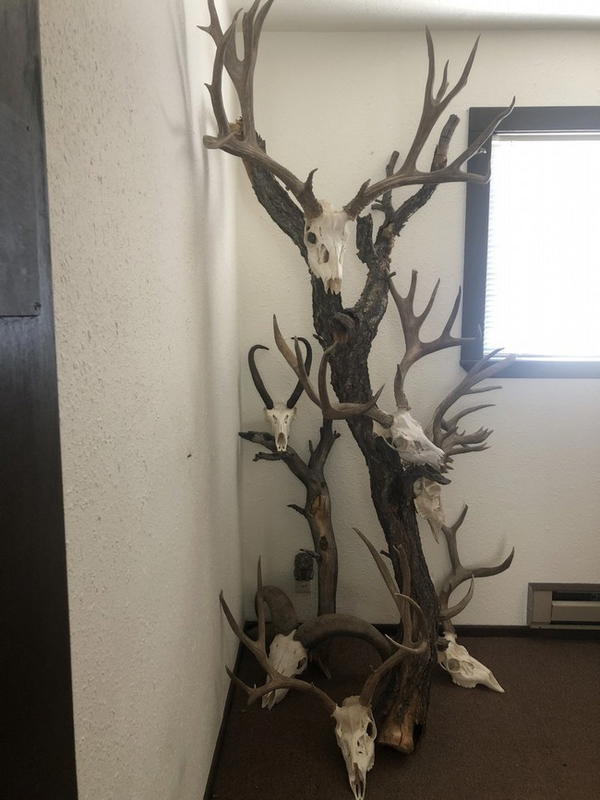 Want to take your Euro Mounts to another level? Learn how to make a Euro Display box from start to finish. How many mounts can you fit in one display? Save space on your wall with this project. Using dowels, adhesive and vintage maps, you can easily create a collection that looks like it costs much more than it did. Display all the wreaths, garlands, and centerpieces your home could ever need with this easy DIY. This frame makes it easy to display multiple styles interchangeably, so you can change it whenever you like.
Why The European Mount Is The Cool Thing
The European mount is a unique way to display animals and birds that can only be used for specimens that cannot be stuffed, such as sharks, turtles, reptiles, and marine mammals. The European mount is the ideal display option for any home. It allows you to show off your pet's features, so all their beauty isn't hidden under a traditional shroud or cloth cover. With this more modern design and trendier alternative to more conventional methods, you get a better overall aesthetic from the moment someone walks into your home.
How To Make Your Own Euro Skull Lamp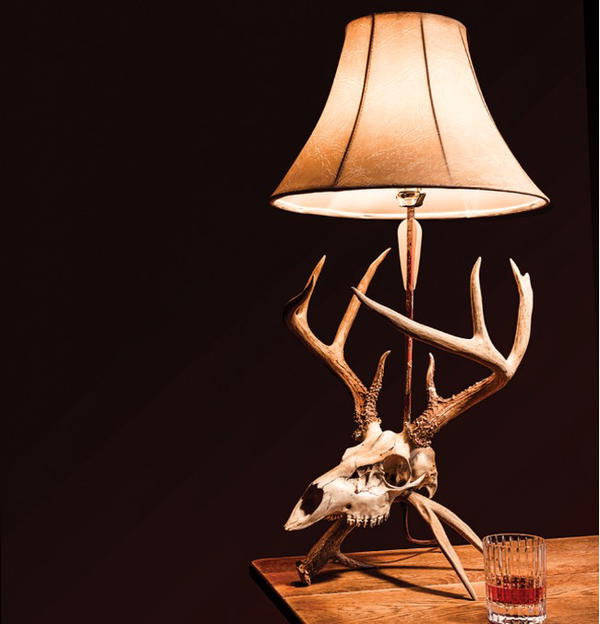 Whether for Halloween or daily use, this Euro Skull Lamp will add a touch of fun to any room. It's easy to make and only takes five steps, so even if you're not a DIY expert, you can make sure your house is as pretty as your skull lamp by the end of the night! It's time to decorate your home with these stylish Euro Skull Lamps. They're easy to make, and they'll look great anywhere in the house that needs a little extra lighting! To make a Euro Skull Lamp, you need just a few materials: a skull or skull-shaped lamp shade (we used a white one from Ikea), an LED desk lamp kit, some plastic wrap, and a battery-operated tea light.
DIY Taxidermy European Skull Mount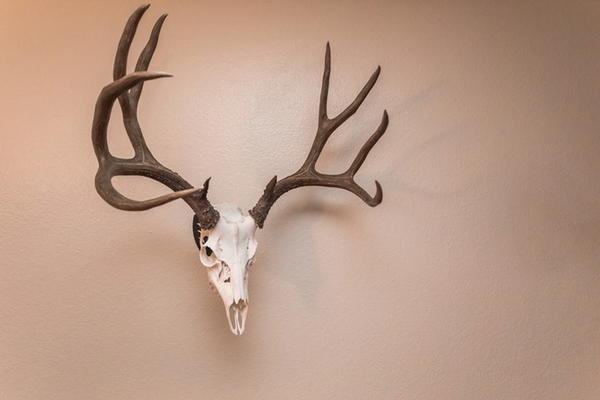 Want to mount a European skull, but you know nothing about taxidermy? This DIY European skull mount kit has everything you need to mount a European crown in your home. This DIY Taxidermy European Skull Mount Kit will allow you to mount your trophy safely, professionally, and aesthetically. This two-part kit contains only the finest materials and everything you need to mount a European Horned Skull. It is easy to use; follow the included instructions step-by-step. Once you have done this, you'll be proud of your work and can proudly display your trophy in any home or office.
How To Do A European Deer Mount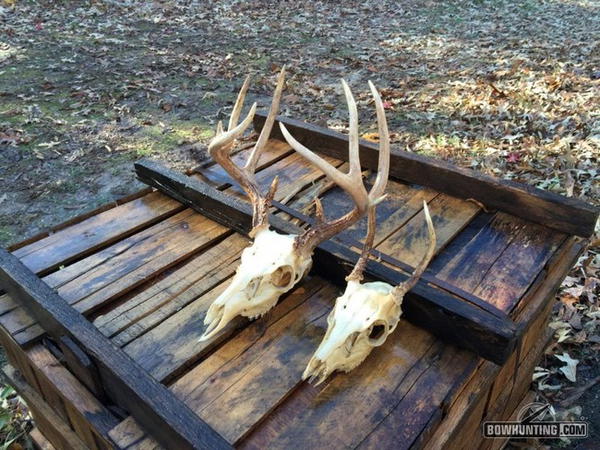 European deer mount is an impressive taxidermy piece if you're looking for a great addition to your game room. A European mount is an easy project, even for those with little or no taxidermy knowledge. This DIY European deer mount will require two days to complete and can be achieved by do-it-yourselfers without experience in taxidermy. Earn how to do a European deer mount with this step-by-step guide. Learn how to skin and prepare the hide, create a traditional antlers mount, and install your finished European deer mount.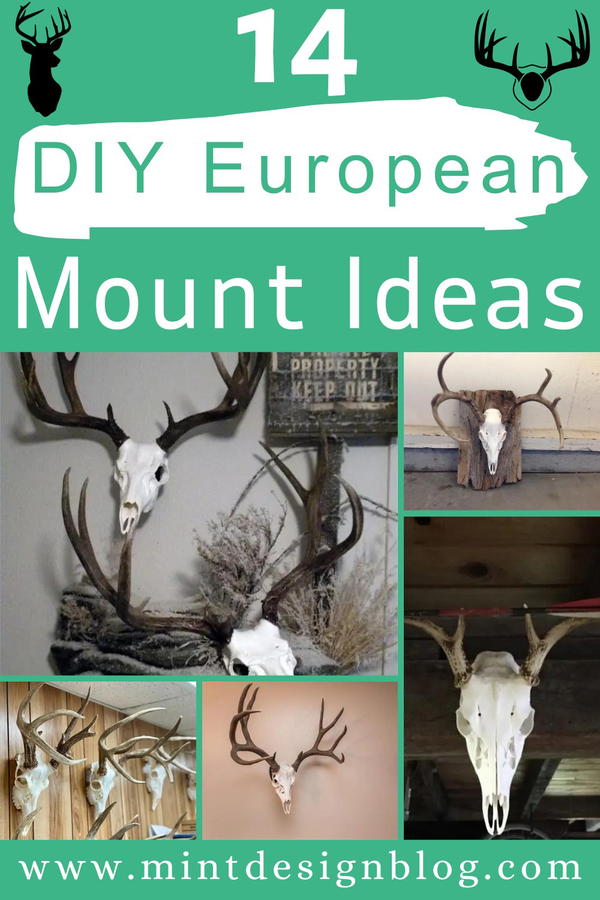 See Other Projects