You don't have to wait for a big event to give trophies. Make your own trophies for fun, to celebrate special events, or just because you like them. These DIY trophy projects let you customize your award however you like. Some of these useful things you might already have around the house, while others are made from scratch. The top of the trophy can be made of the old plastic lid that's been spray painted black and then gold at the edges. You can make the base from cardboard, and the trophy has a simple lettering stencil on it. You can use one of those old-fashioned ribbons with a medal hanging from it rather than just a flat piece of ribbon for added effect.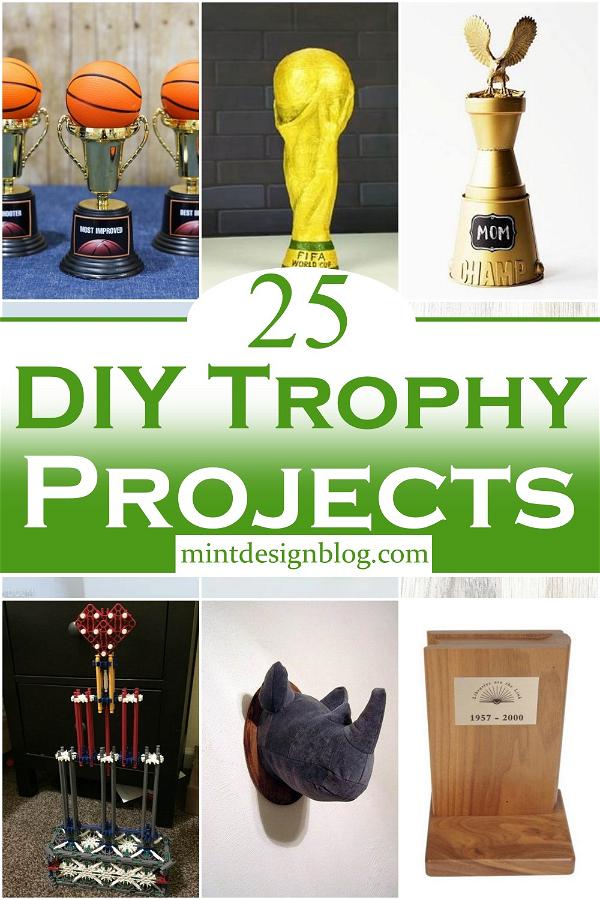 Who doesn't love a little friendly competition? But as fun, as it is to compete, sometimes it's even more fun to win something. In this collection of 25 DIY Trophy Ideas, You Can Make for Your Next Competition, you will find trophy projects for many competitions. Whether you are making a trophy for a competition at work, school, or home, we think you will find just the right idea in this collection. You can even use some of these trophy ideas as thank-you gifts or rewards for employees at work. Who doesn't like to be rewarded with a little something special? These trophies are perfect for any occasion.
This list has 25 amazing DIY trophy projects that will give you the tools you need to head to the craft store and make your own custom-made awards.
Uses of DIY Trophy Projects
Use DIY trophy projects for Promotions-Contests and giveaways-Sales competitions-Office parties.
Your kid will love it.
These can also be used as rewards, party favors, and giveaways.
You can create trophies for non-competitive events.
Build your creative confidence.
Start a weekend project with friends or family.
Help others improve their self-confidence.
You can make your own gift for a friend or loved one.
DIY trophy projects are fun to make.
It's a great way to spend quality time with your family.
Gift a trophy for a significant accomplishment.
Make a DIY trophy for a team or club.
Show your high school or college pride.
Create customized trophies to sell to friends, family, and co-workers
Tips to DIY Trophy Projects
Do you have a creative DIY Trophy project that you're excited to share with the world?
Follow these tips and tricks to help you get the most out of your project:
Decide what kind of DIY trophy project you want. Are you creating trophies for a team, or maybe even yourself?
Choose your materials. Examples include cardboard, foam board, paper mache, and more.
Use templates! Templates are great for getting a feel for what your project will look like when it's done.
Be patient! It might take some time to get your trophy just right. But once it's done, you'll be so proud of yourself!
How To Make A Wooden Trophy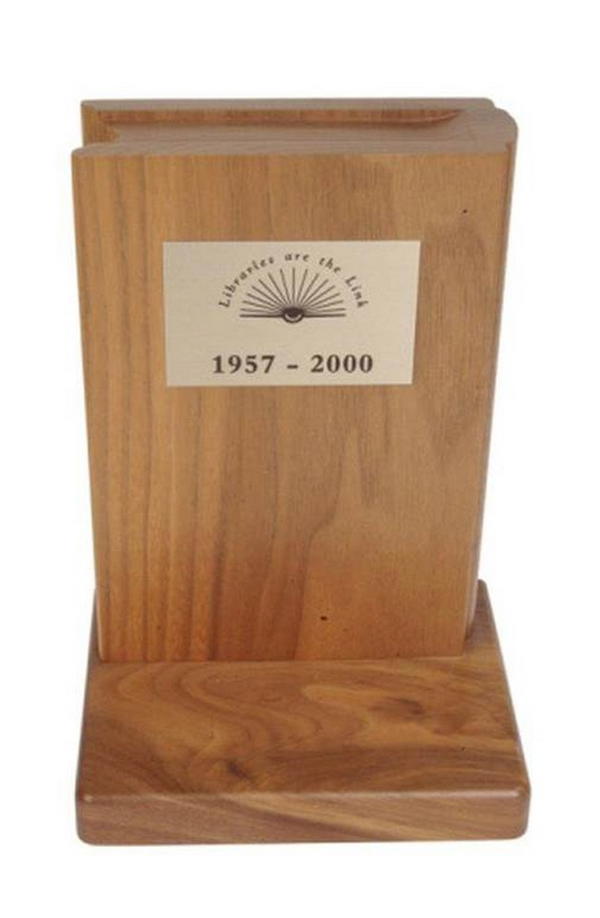 Wood trophies are inexpensive, customizable, and simple to make. You can buy the materials at any hardware store for a relatively low price. If you want to keep the costs of your next award ceremony down, why not try crafting a trophy yourself? You can take various approaches to this, but any wooden base will do, and it can be decorated however you want, so it is ideal if you want to personalize it as much as possible. Wooden trophies also look good, and they are relatively cheap. The best part about making your own trophy is that you can customize it to suit your taste.
DIY Game Night Trophy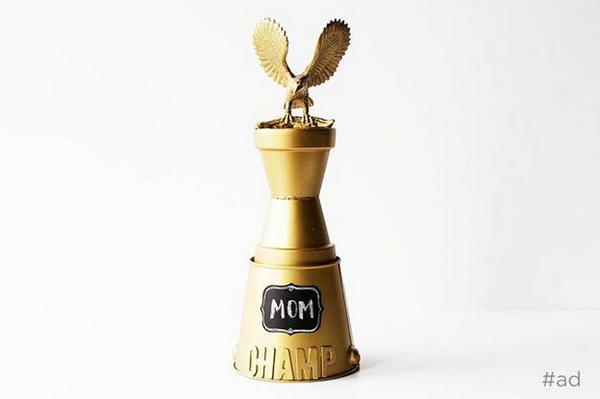 You can always organize a game night with your friends, but how do you ensure that the winners laugh out loud and have fun while playing? This is one of the unique game night trophies that helps you show appreciation to the winners. It is also very easy to make. You will only need some wood, glue, a wire coat hanger, an eagle or star, and some screws for this purpose. After making it, paint, and let it dry before use. This fun trophy can easily be made from basic supplies that you may already have at home and is the perfect way to recognize the best player at game night.
DIY 3D Paper Trophy
This is a DIY trophy that you can make at home. A DIY trophy is a perfect way to show your appreciation and gratitude to someone. And with this 3D paper trophy guide, they're super easy to make. You need the following things: glue, scissors, and paper, of course. Then, lightly score the trophy on the lines where it says to, fold along those same lines, and boom! You're done. Feel free to engrave it with the name of your recipient. The satisfaction of a job well done is a trophy in itself. You just need some cutting, folding, and gluing skills, and you can have a one-of-a-kind award that's perfect for soccer moms or science fair winners.
How To Make A World Cup Trophy From Cardboard
You have likely seen the actual World Cup trophy; it is made from real materials and has a hefty price tag. If you want to make a unique decoration for your office or home, or if you're planning to create an award for a party or competition, it's easy to create your own world cup trophy out of cardboard. This trophy may also be too big for your use or you may simply prefer making trophies with your own hands. Maybe you are looking at a low-budget trophy for a competition you are holding. If this is the case, then you should make your world cup trophy from cardboard.
How To Make A Football Trophy
Making a trophy like this doesn't require much woodworking skill. Out of plywood, you will need to cut out the base, football, and decorative pieces. Sanding and staining are needed to make it look professional, but afterward, a good coat of varnish will protect everything. Glue the pieces together and you are ready to celebrate with your trophy. Making a football trophy for your father, son, or husband is a great gift for any occasion. Take a look at this fantastic trophy and cheer up your favorite football fan.
Rhino Trophy Head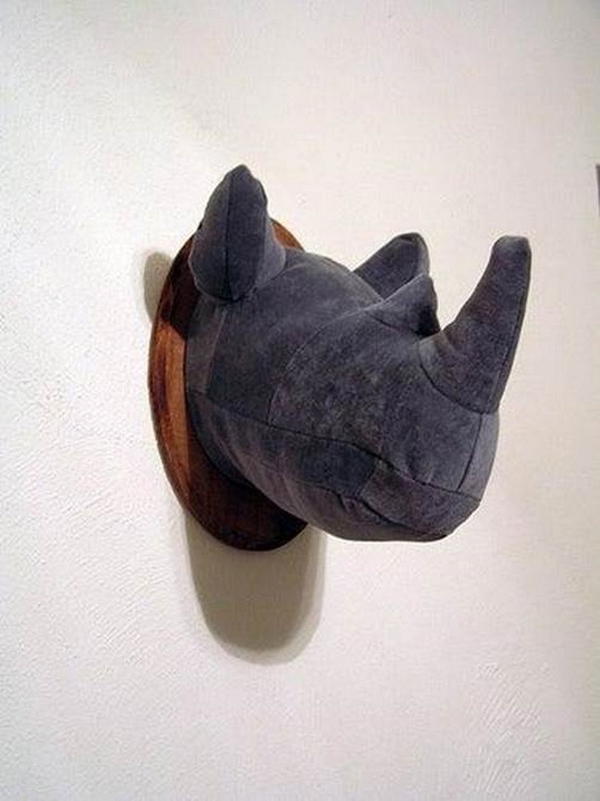 Give your home or office a touch of elegance with this gorgeous rhino head. Cut from crystal-clear acrylic, the rhino will look great on any wall. This Trophy Head is a unique product that doesn't have any stress associated with it. It is animal friendly but still provides an amazing trophy head without having to kill the animal or anything like that. You can make this for your husband as a Christmas gift. It is a stuffed rhino head attached to wood.
DIY Knex Trophy
This project is designed to help people make a DIY trophy base using Knex. It is easy to understand and is suitable for kids. This project is not time-consuming and does not require a wide range of parts. A K'NEX trophy is an ideal way to acknowledge a short-lived win. This one, for example, is quick and easy to construct, meaning that you don't have to worry about it taking up masses of time or energy. Once you're done, you'll have perfect homemade award ideas for your project, event, or even just to treat yourself with!
How To Make A Trophy Easy By Recycling A Plastic Bottle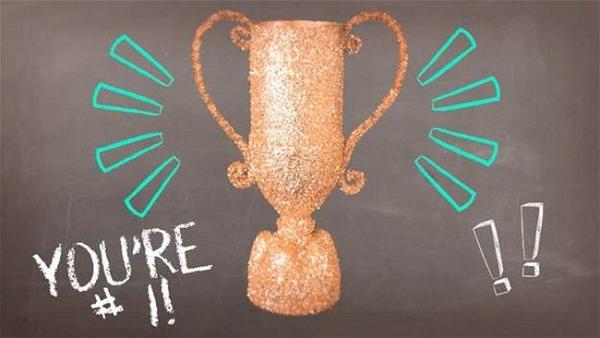 Here's a low-budget project that won't require a significant amount of money. You can cherish this beautiful trophy even more because it is made from a plastic bottle. Upcycling projects are so much fun, and this is one of them, with the main goal of transforming a simple plastic bottle into something useful. You can easily create this trophy with your friends or family members, and it can be used for various occasions, such as reward parties and the like. Furthermore, your children will absolutely enjoy making them and win their own trophies or give those to family members.
How To Make A Trophy With A Styrofoam Cup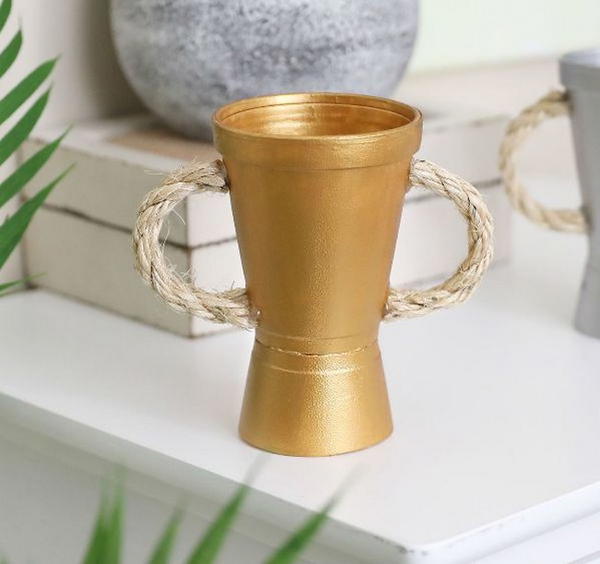 Homemade trophy ideas are easy to make and will be enjoyed by whoever wins the trophy. This award-winning DIY trophy is perfect for celebrating your champion. It's easy to make and is a quirky nod to some classic statues. This project is perfect for those of you who don't like crafts because it is so simple and quick to make. First, you need to find a styrofoam cup. Next, cut out the picture of your friend. Make sure to print it on thick paper, preferably card stock. Finally, cut out some circles from different colored paper, and place them all around the cup. Tape each circle down, so none of them fall off when you take your trophy along on your next adventure!
DIY Paper Cup Trophy
Give your paper cup a proper makeover with this paper cup trophy! Using materials you already have at home, you can customize them to your specification. This paper cup trophy is a fun project to do with kids. It makes for funny homemade trophies for the winner of any race, or for anyone who needs a special trophy just for being awesome. This fun DIY Trophy is super simple and makes are a great gift idea to give to a father, friend, teacher, or coach. It's also a great activity for kids!
DIY Lucky Star Paper Trophy
If you love paper crafting, this lucky star paper trophy is a fun project to make. Tie it to the top of a gift package, or present it to the winner of any competition! It's simple to make and very economical with the lucky star DIY kit. Bring a smile to anybody's face with this easy DIY origami lucky star paper trophy. All you need are some colorful lucky star papers and tools that you can easily find around the home. This simple origami lucky star step-by-step tutorial is also perfect for parties, awards ceremonies, and gift-giving.
DIY Scalextric Trigger Trophy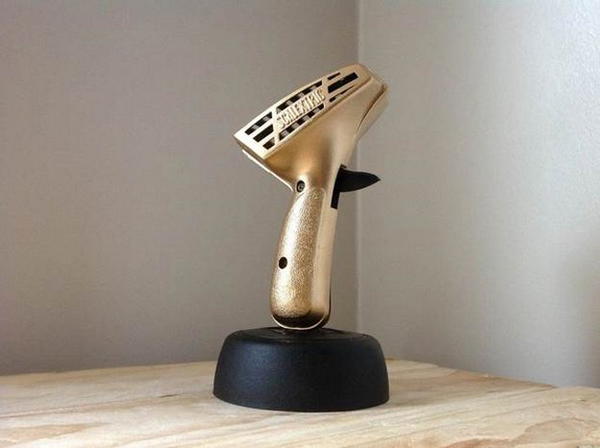 Fancy yourself a bit of a slot car champion? Slot cars are great fun for all the family, but what happens when you're the undisputed champion? Make a trophy out of your old Scalextric controller and looking down at your new prize will keep you motivated to defend it against all comers! You don't even need any tools or glue. Using a broken Scalextric trigger controller and some simple tools, anyone can make this trophy for the next slot car club event. To describe this project just take any old, broken controller and add an old plastic Nescafe lid and you get this really cool trophy, that you can use to decorate your shelf (or a nightstand).
DIY Fifa World Cup Trophy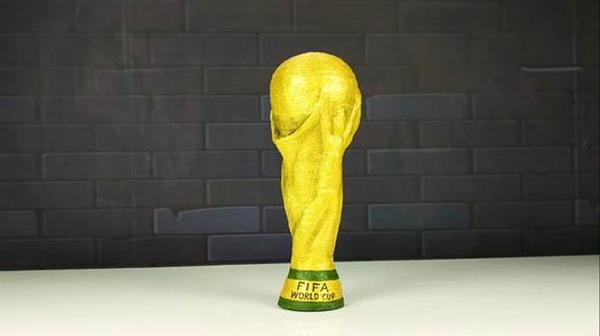 Yet another DIY trophy idea that is worth trying out, is the DIY Fifa World cup Trophy. This is a very simple yet creative award that you can make as a trophy to reward a football champion during his or her party. Fifa World Cup Trophy is a great trophy for a football competition. Easy to make and fun to decorate with stickers. A craft your kids will enjoy. Add it to your Childs playroom or make a few to give out to friends and family. I'll think it looks as good as the real one!
DIY Basketball Trophy Favors
Create your own trophy favors for any basketball-themed occasion. Set out these teen favors for your champion team! DIY Basketball Trophy Favors are fast and easy to assemble, so you don'tthave to sweat them. Leave these shiny black plastic trophies out with self-adhesive foam stickers that can be customized with each guest a name and keep them as trophies to celebrate the day they won their first basketball tournament. Give these DIY basketball trophy favors to your teammates for an incredible team keepsake that you'lllall enjoy for years to come!
How To Make A Trophy In 4 Ways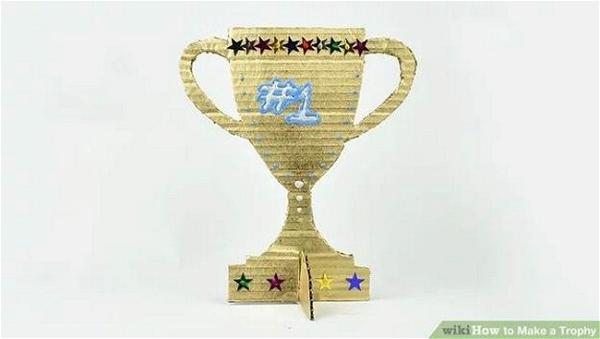 Making a trophy using these DIY trophy crafts is a great way to custom make your own award. Whether it's for an award or appreciation, this article will show you the steps to make a trophy using the following materials: Plastic Bottle, Paper Cup, Cardboard, and Figurines. Follow along with this tutorial and in four easy steps make yourself a trophy! All you need is some materials that you already have lying around your house. Yes, it's that simple! So go ahead and make one today!
DIY Dollar Store Trophy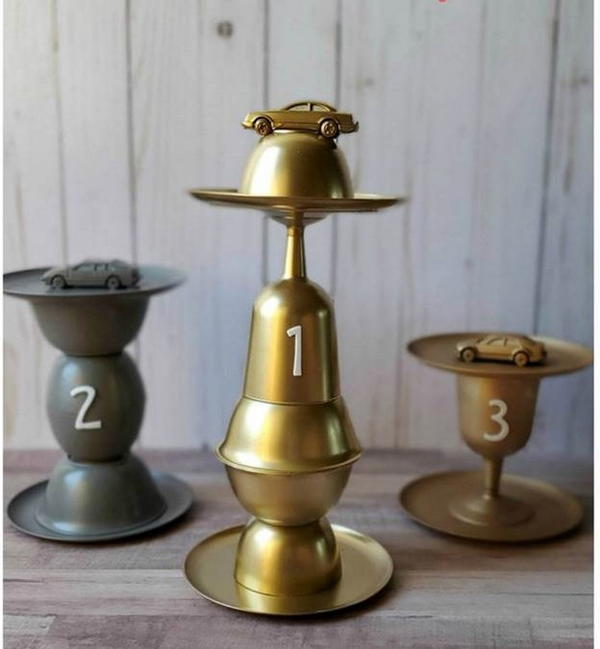 The creative and fun DIY trophy that anyone can make! A guide to creating this award-worthy trophy on the cheap! DIY Dollar Store Trophy is a DIY guide on how to make a creative trophy using items you can get at the dollar store. You will need small clear plastic bowls, clear plates, plastic glasses with stems, and a bunch of other supplies to put this amazing DIY trophy together. This DIY guide is beginner-friendly and uses inexpensive materials. This DIY Dollar Store Trophy will keep the kids busy for hours! They will love making these trophies for their next sports game.
DIY Led Trophy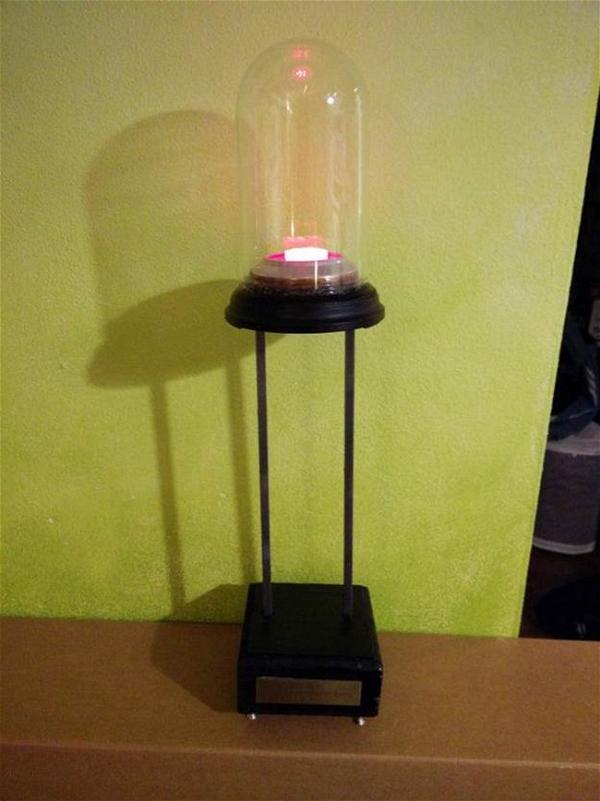 Looking for a fun and creative DIY gift? This hand-held trophy is lit up with an LED light that's quick and easy to assemble so that you can make a whole slew of them in a short period of time. DIY LED Trophy allows you to DIY your own LED light trophy. You will get your work seen when displayed on your desk. It is a perfect decoration for home, office, studio, and other places you like. You will have a wonderful time with great fun. Give these as gifts or use them as decorations on your desk or mantle.
DIY Bicycle Trophy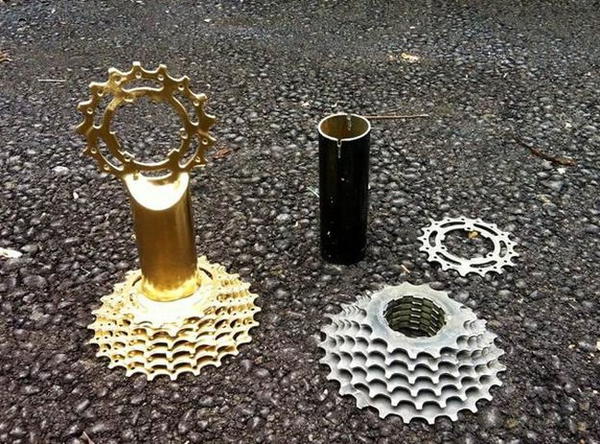 This stylish trophy is made out of recycled bicycles and can be used as a prize for a cycling competition or for anyone you simply love biking! Add your own customization to this award-winning DIY project. Bring your cycling competition to the next level with these DIY bicycle trophies. These trophies are made from bicycle parts and are a great addition to any trophy case. Although the build process demands precision and attention to detail, you'll have custom trophies ready in no time once you get the hang of it.
How To Make Homemade Trophies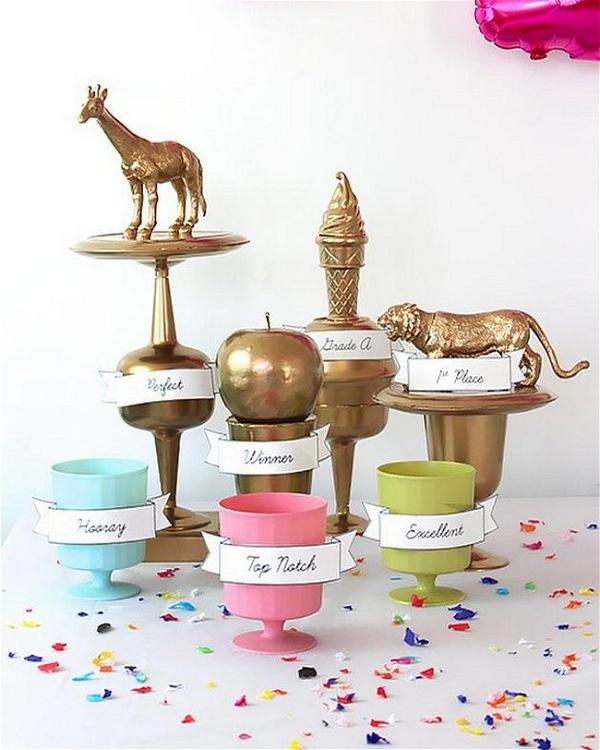 This is definitely not your typical boring trophy! This simple guide to making a tall trophy with plastic plates and bowls will change the way you look at trophies! It's so easy, even tweens and teens will have fun making them. They're beautiful, and they're a fun challenge to make. Your friends will be so impressed and excited when they win a trophy that you made yourself! Customize personal messages for each one and make the whole process super thoughtful! The kids will be excited about their snowman trophies. They are easy to make and take just minutes to create. With a few items from the dollar store, you can make your own version of our homemade children's snowman trophies.
DIY Father's Day Trophy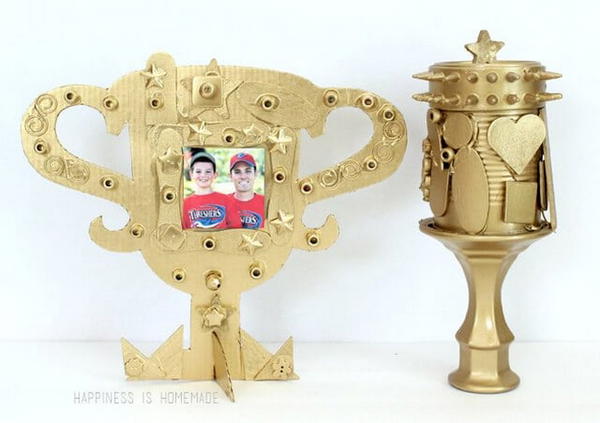 Your dad has been there for you since day one — he's the first guy you call with good news (or when your car breaks down). So if you're looking for a great gift to give or make for Dad, this DIY trophy plaque is a great way to say thanks. Get creative and give him a homemade trophy he'll be proud to display. The real "trophy kids" don't need store-bought awards; they know that trophies can be made with love and come from the heart.
Easy Worlds Best DAD Trophy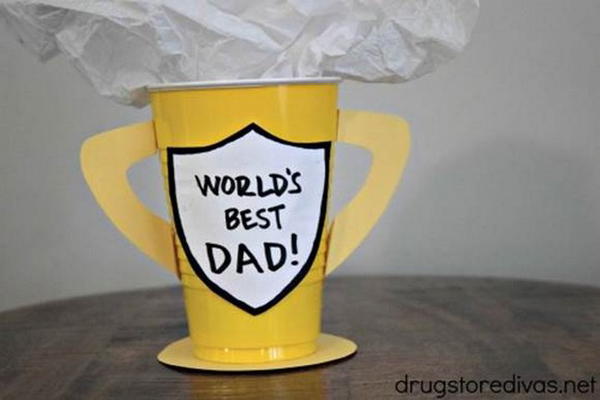 This trophy will definitely win dad the best dad award! This is the perfect trophy for your dad! Get the kids involved in choosing out the materials and making the trophy with this easy-to-follow tutorial. One of the most creative gifts that you can give your dad would be presenting him with a trophy. You will need to buy a plastic cup for this gift idea and then decorate it by making cutouts of different objects and sticking them on it. When you're done, please put it on a shelf and remind him every day of how special he is; now that's what we call a winner!
DIY Family Game Night Trophy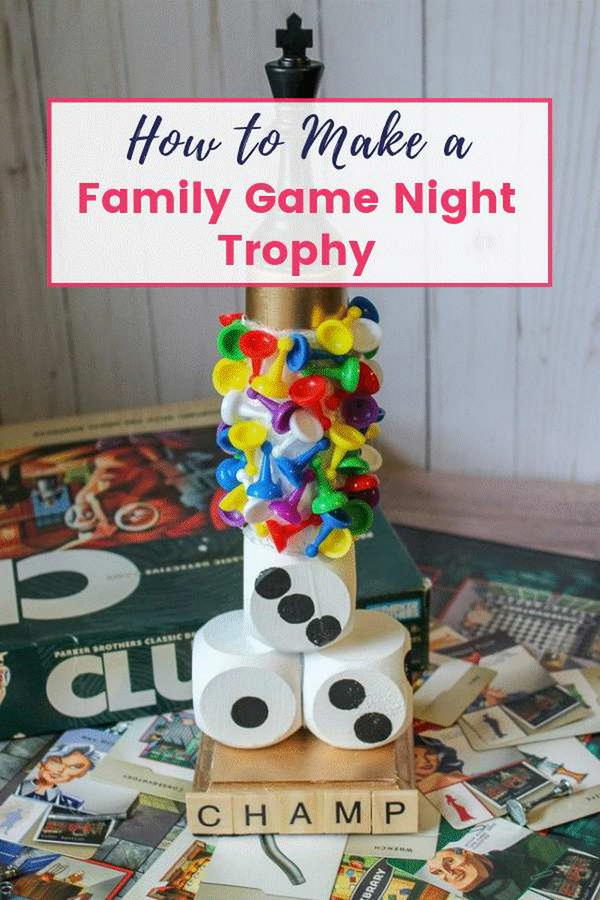 Introducing a fun family DIY, the Family Game Night Trophy is an easy and great way to give your children the amazing experience of making their customized gaming trophy. The offer comes with amazing features like DIY Family Game Night Trophy- You will receive all the components you need to create an amazing trophy that you and your family can customize. You can create your family's own tradition of having a winner's trophy to remember the fun times you all had together. It's a simple craft that can be done with materials from your favorite board games and some little touches.
Best Homemade Trophy Idea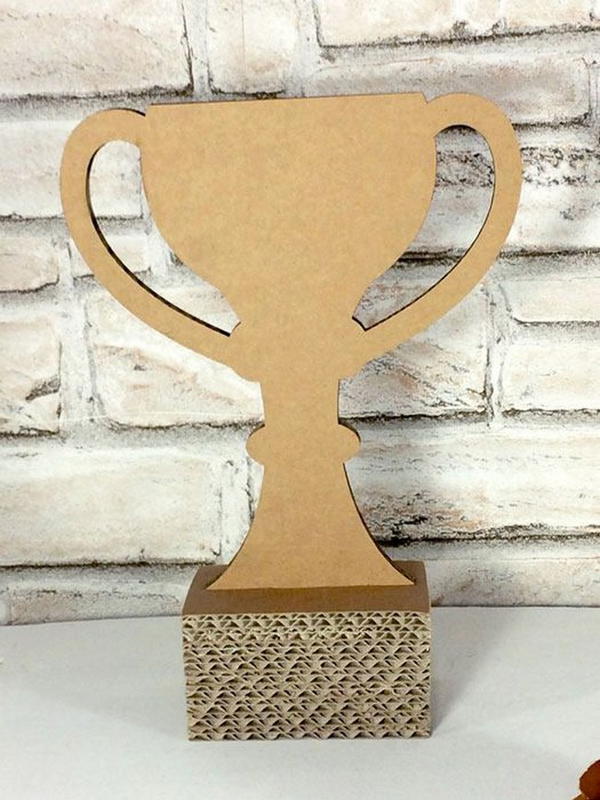 Do you have an upcoming birthday party, Halloween party, or awards night? Are you trying to think how a big cup for the winner in a very exciting way? Then you are in the right place. If you want to reward the best of your kids or friends, then look no further. This is not only decorative but also practical and durable. Also great as party favors, giveaways, etc. You can add your creativity to make these beautiful trophies from cardboard, rhinestones, or any other type of decorations.
How to Make Trophy Bottle Stoppers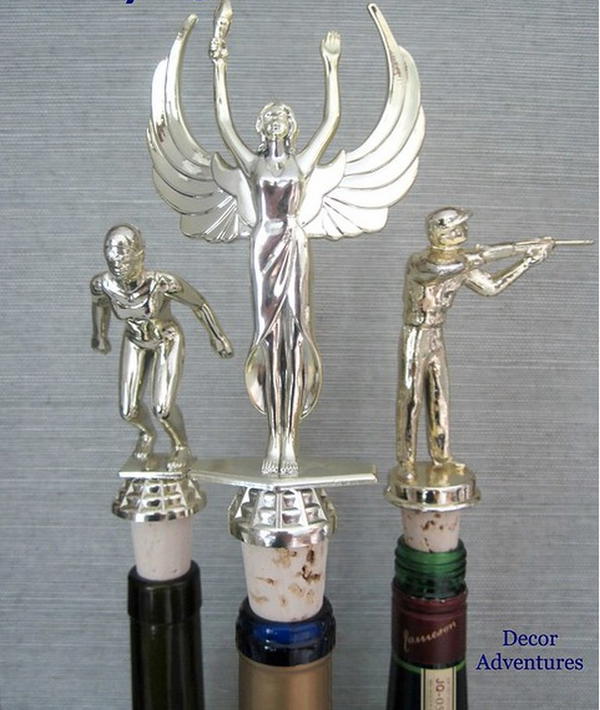 Trophy bottle stoppers are so fun to make. They're a great way to add some humor and fun to your house or as the perfect hostess gift. You can also use them to create fun gifts for your whole family like one that says "game of Thrones" on it with a crown or figurine stuck on it. This super easy craft to add some fun to your house or bring as the perfect hostess gift. It uses trophy fawns from the thrift store with corks from a wine supply store. Did you know you could buy corks that fit bottles at a wine supply store?
Easter Egg Hunt Trophies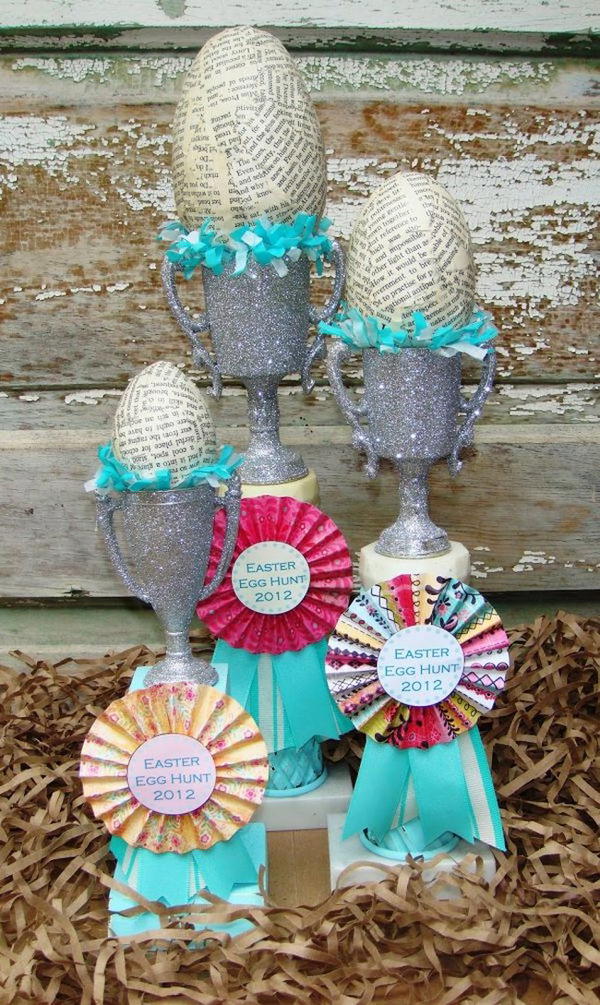 The Easter Bunny is sure to be one popular guy this year when you give out these awesome Easter Egg Hunt Trophies! Your kids can hunt for eggs in their own yard and then choose a winner during the egg hunt. Put in plastic eggs filled with candy, small toys, or dollar store items, and create egg trophies to present to each winner at the end of the hunt. These adorable eggs will be a memory they wont want to let go of! Easter Egg Hunt Trophies are perfect for recognizing participants of an Easter egg hunt. These trophies come with a base and a figurine, and the trophy base can be removed from the figurine at any time. Award your favorite participants!
See Other Projects