If you love to be crafty and have a few extra minutes to spare, here's your chance to create new and unique tool pouches for your garage—all at the cost of materials. Take a look through our gallery for some great ideas, then go out and find materials that will work best for you! They can also give you easy access to small hand tools, such as screwdrivers and wrenches. Making your own DIY tool pouch might seem daunting, but it's quite simple. These tutorials for DIY Tool Pouch Ideas should help you make your own tool pouch so that you'll know exactly what to do next time you need one!
DIY Tool Pouch Ideas

Here we came with the DIY leather tool pouch ideas for the handyman in your life. This list of easy-to-DIY projects will appeal to both men and women alike! These are great for home decor, for holding small tools & gadgets, or as a Christmas gift filled with little gifts. Either way, your tools will be protected and organized simultaneously! These DIY tool pouch ideas are perfect for the handyman or anyone who wants to organize their tools and keep them always at hand. If you want easy access to your handiwork, these tool pouches will do the trick. These pouches are also perfect for various tools but can also be used for office supplies or to help you keep your cables organized.
Benefits Of DIY Tool Pouch Ideas
You can make them as you like.
You can save money.
They don't take up much space.
They are versatile and can be used for other things as well.
DIY Grilling Tool Belt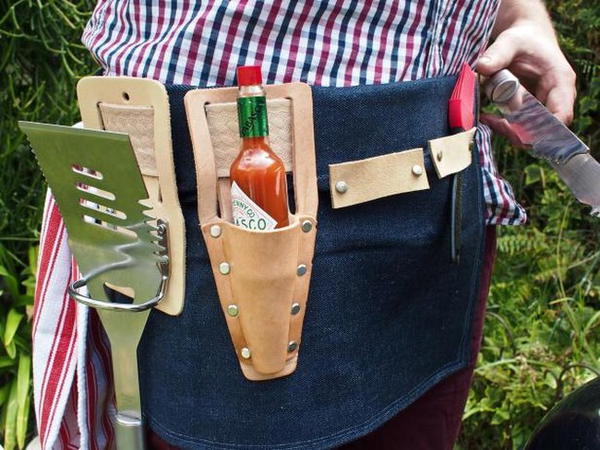 Grill your favorite foods with ease with this Grilling Tool Belt. The convenient belt has a built-in cup holder and a durable strap to secure it around your waist. This grilling accessory has 11 tools making it a griller's dream. This tool belt is perfect for the grill master. It can be used for grilling and gives your hands plenty of room to work. You're going to love this DIY Grilling Tool Belt. It's easy, effective, and looks great. It's the ultimate gift for a dad or anyone who loves grilling.
DIY Personalized Tool Belt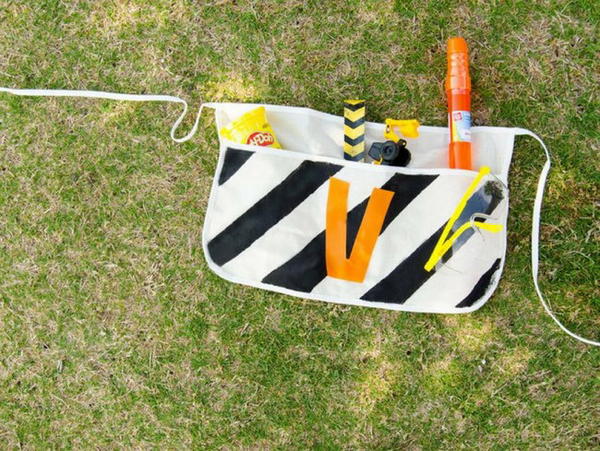 This DIY Personalized Tool Belt is perfect for any home improvement project. A simple pouch on the back of the belt allows you to easily store your paintbrush and roller, as any other supplies you may need during a project. The rest of the tool belt is customizable, with pockets that can hold screwdrivers and other tools. Tool belts are a great gift for your handyman, and this personalized tool belt kit is a fun way to make it your own. The kit includes a wooden buckle, hardwood handle, and all the leather straps you'll need to craft whatever your heart desires. You can personalize the finished project with a monogram on one of the leather tabs.
DIY Custom Tool Belt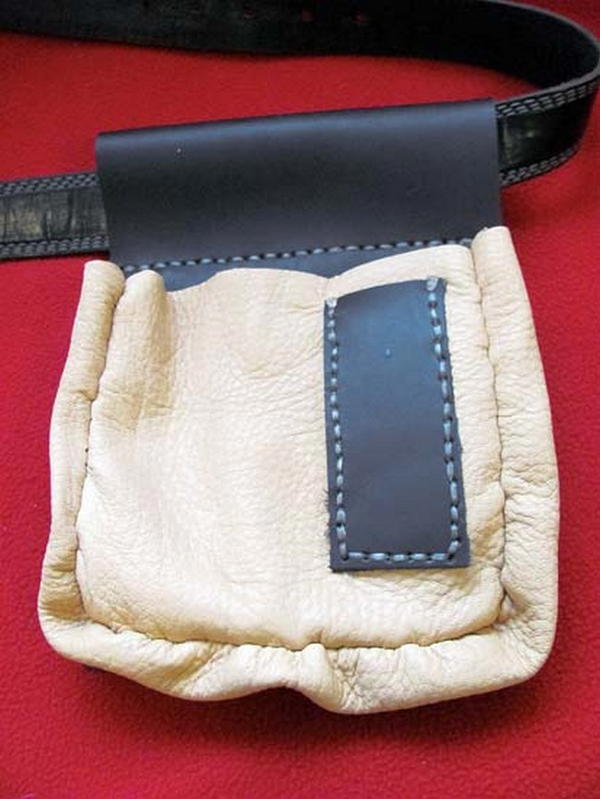 This DIY Custom Tool Belt Kit gives your tool belt a fresh look. The kit has all the basic necessary parts to create your custom belt, plus a convenient carrying case. Add your own custom message to this unique tool belt. A great birthday, Christmas, or graduation gift for your favorite handyman. This personal workhorse gives you four rooms to store tools and accessories, a top pocket for paperwork, and a wide opening on the bottom for bulky items. Adjustable straps let you wear it as high or low as you need.
DIY Tool Pouch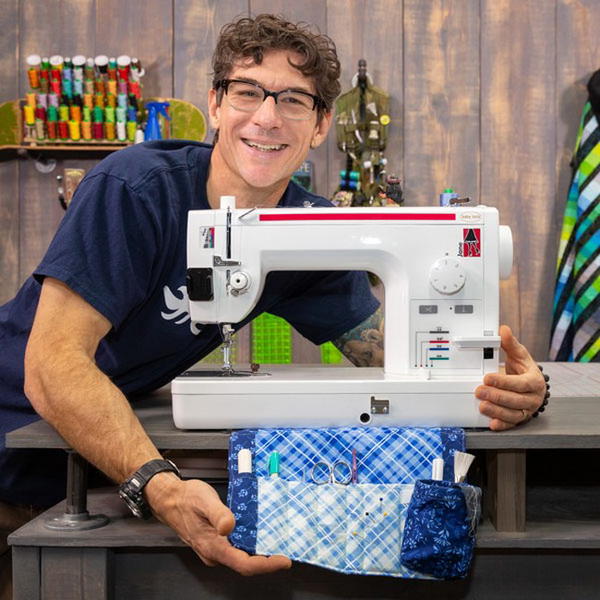 Get your tools organized with this DIY tool pouch. With room for your screwdrivers, pliers, and any other tool you like to have with you, this is the perfect project for a rainy weekend! This special DIY Tool Pouch includes everything you need for simple and speedy repairs or for making adjustments on the fly. Included: screwdriver set with both flathead and Phillips head tips, adjustable wrench, multi-tool with multiple screwdriver heads, and pliers. The durable leather construction means this compact pouch is ready to go wherever you need it.
Get Organized With This DIY Tool Belt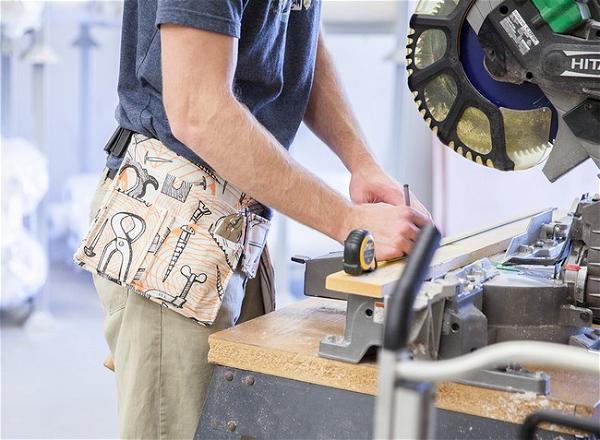 Assembling your own tool belt is easy to get done with less effort. And when you build it yourself, you can add the right pockets and pouches that suit your needs. This DIY tool belt is easy to get your tools organized and ready for the job. Using various materials, this easy project can either be used as your own DIY tool belt or as a quick gift that anyone would love. This project takes a little more time than most DIY projects, but it's well worth it because you get a high-quality tool belt.
How To Make A Monogrammed Tool Bag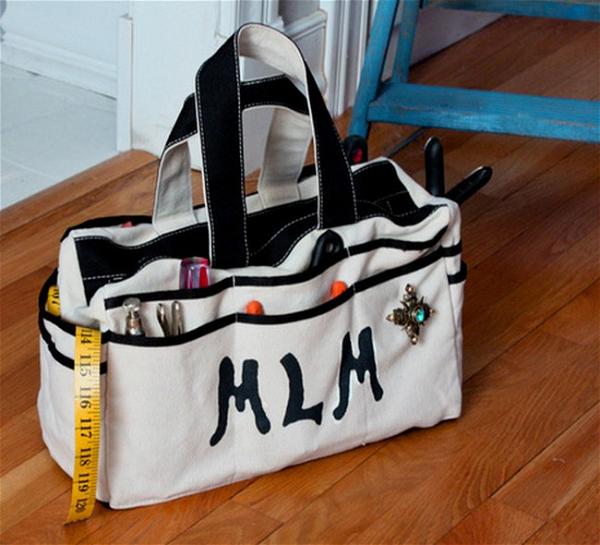 If you've always wanted to get your hands dirty, show up for work on Monday with a brand-new tool chest that's all yours. This easy DIY craft project is simple enough for even a beginner. Get organized, stay prepared, and make all your projects look amazing with this tool bag. It has many pockets, a small pocket for your tools, a large pocket for your bigger tools, and even a side pocket to keep things organized.
How To Make A Bucket Tool Organizer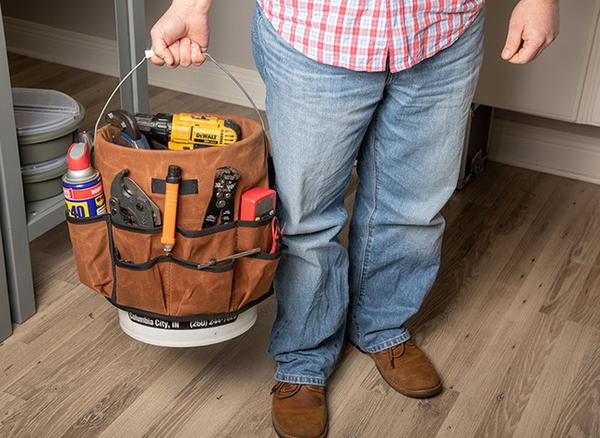 Bucket tool organizers are a cute and easy way to organize your tools under a workbench or in a utility closet. Here's how to make one at home. This Bucket Tool Organizer gives you a handy place to store your everyday tools and supplies, keeping them within reach and off the floor. There's no shortage of innovative ways to organize your toolbox. If you're tired of digging around in a loose jumble of tools, consider this simple yet effective way to take control. It is easy to make, and you can use any type of bucket available at home or around the garage.
Making A Custom Leather Tool Pouch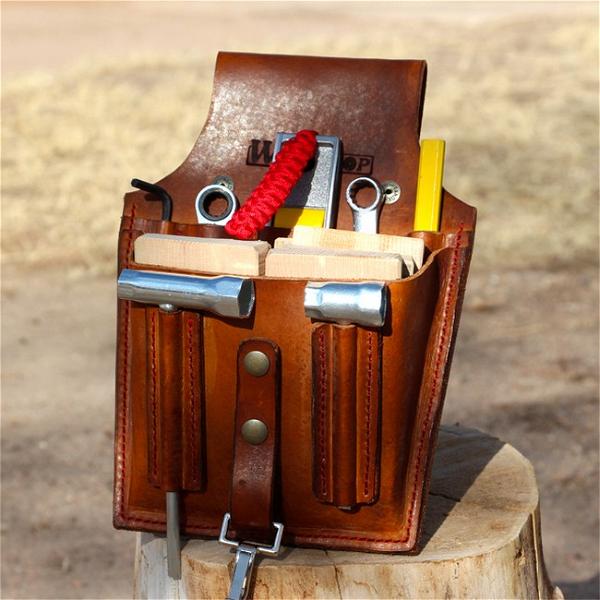 Make a pouch for all the tools you carry around with you. The size of your tool pouch is entirely up to you, and you can use any embroidery technique you would like. This customizable project allows you to add your own unique details and make it truly unique! It's also the perfect project for turning a plain old piece of leather into something spectacular. The trickiest part about making a leather tool pouch is choosing the right type of leather – which involves a bit of deciphering and no small amount of research.
How To Make A Custom Leather Tool Pouch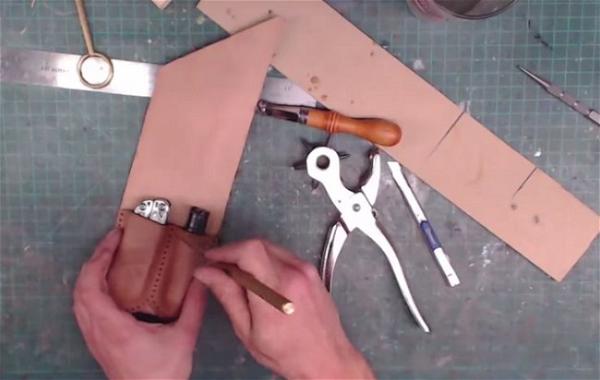 If you are a DIY'er or a professional, this leather tool pouch is the perfect addition to your toolbox. You can start with a basic pattern or design your own based on the tools and space needed for each item. This project is simple and doesn't require any sewing skills. This easy-to-make Leather Tool Pouch features a unique design that includes a handy knife-sharpening stone and hammer loop, making it ideal for carrying all your essential tools.
I Make a Cool Canvas Tool Bag
This canvas tool bag is the perfect addition to any collection of tools. With a roomy interior, you can easily store all your most important tools and still have plenty of room for more. A combination of the best tool bag, pocket knife, and pencil pouch all in one! Leather and canvas construction, with a detachable shoulder strap for easy carry. Three pockets, including one large one to hold your phone/tablet and other small items, and plenty of space for larger tools.
How to Make a Small Leather Tool Pouch by Hand
A small leather tool pouch is an inexpensive and practical project. No sewing is required; it only takes a few hours to make your own! This is a great beginner leather craft project for the crafter who wants to learn how to use leather but doesn't want to spend a lot of time or money making something that might not look great. This fun project offers the opportunity to stamp your initials and shape the leather to create a unique, one-of-a-kind bag. It's great for holding your favorite hand tools, pens, pencils, or anything else that fits inside.
Tool Belt
The DIY Tool Belt is an organizational essential that can help you complete any project. Whether you're a beginner or a seasoned pro, it has the right tools to help you achieve all of your goals. Keep your tools organized and at the ready with this DIY Tool Belt. It has pockets, loops, and holders just right for holding screwdrivers, pliers, nails, and more! Made of sturdy, canvas-backed polyester fabric, this DIY Tool Belt is designed to fit most sizes and features a roomy interior compartment with multiple pockets to keep your tools organized.
Easy DIY Tool Pouch for essential tools
Do you have enough pockets? This is easy to do in the right place for all your tools. With a few simple sewing stitches and just a piece of fabric, you can make a tool purse to grab easily! This is a perfect DIY project for tool lovers. The pouch holds a small number of tools and can hang on your belt or in your bag. This easy DIY tool pouch is best to keep all your most important tools in one place. This pattern is quick and easy with minimal sewing so you can make several different versions for all sorts of projects! It features pockets sized for tools like a tape measure, an electric staple gun, and more.
DIY Leather Tool Pouch
The Large DIY Leather Tool Pouch is a great addition to any workshop or handyman's toolbox. Make a DIY Leather Tool Pouch for yourself or a gift. It's perfect for carrying your screwdrivers, pliers, and other tools on trips to the hardware store. Or, keep it in your car for emergency items like jumper cables or duct tape. The leather pouch will finish with an antique brass zipper and clasp (not in the kit), but feel free to use whatever fastener you like best. This DIY leather pouch is great for storing and transporting your tools – don't forget the handy name tag that can use to label the contents!
Makers Tool Belt
Are you a DIYer? This belt's for you. It has plenty of pockets to keep your tools organized and thick, comfortable suspenders to hold it all up. The DIY Makers Tool Belt is designed to make your daily projects easier. The belt contains all the tools and accessories you need, so you can focus on being creative. Keep your tools and supplies organized and ready with this DIY Makers Tool Belt. The large pouch holds whatever you need to do the job, from power tools to paint cans, while several smaller pouches keep the rest of your gear nearby.
DIY Leather Tool Pouch
DIY Leather Tool Pouch This leather pouch is great for all the tools you need to carry with you on the go. Whether taking a day trip or just going to work, this leather tool pouch will fit everything you need in one place. This DIY tool pouch is the perfect way to keep your tools and odds and ends organized. More than just a bag, this pouch is the core of a complete tool system. It has a place for everything from screwdrivers and bits to pencils and rulers. It is also best for different needs and works well as a travel toiletry set!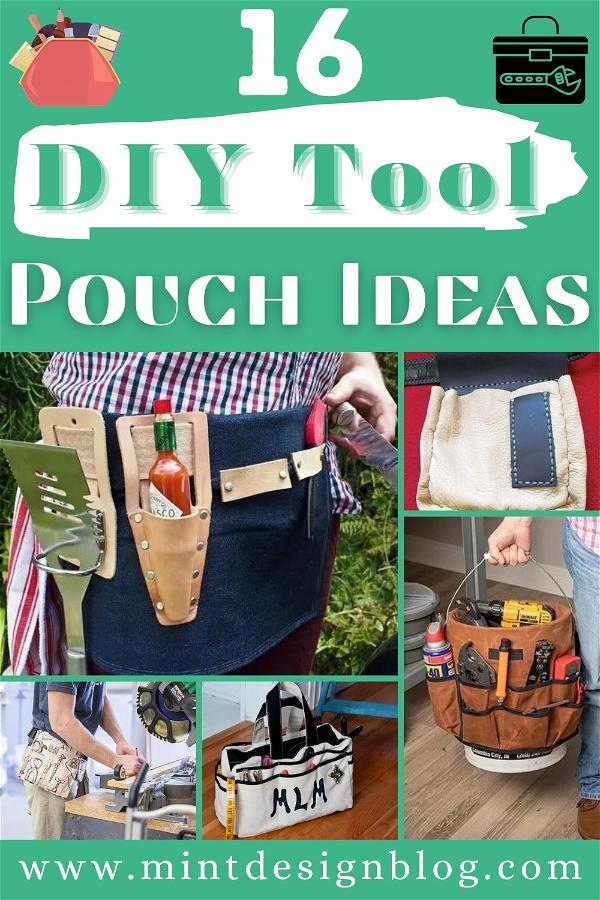 See Other Projects