Propane tanks have been around for decades; however, we don't think you know enough about propane tanks. Today we have the perfect DIY projects for the summer, one that will make your life easier this summer. We will show you how to make some super useful equipment and masterpieces by following these DIY Propane tank ideas, and they could surely help you in many ways. You can use these DIY Propane Tank Ideas for several things, from planters to fire pits. They're also incredibly useful in other areas, as they're incredibly sturdy and can be used to store just about anything. They're great for DIY projects, too! Here are awesome ways you can repurpose your propane tanks.
Things To Make Out Of Old Propane Tanks

Some people are worried about the environment and want to try new things. For this reason, they change their lifestyle by doing more eco-friendly things, like repurposing older tanks and other things to reduce the need for a new one and prevent the wastage of older ones. Propane tanks are also one of those reused things. They are typically used for cooking, as well as for many other purposes. Plenty of materials, such as plastic or aluminum, can be recycled from them by simply disposing at a recycling center or saving your propane tank for a different purpose. For example, you can reuse a large propane cylinder's metal and plastic parts to make some useful equipment like stoves. So, Resultantly there is no need to throw them away.
Pros Of Recycling Propane Tanks
You may be wondering if it's a good idea to DIY your propane tank. The answer is yes! You can save money and make super useful equipment by doing it yourself. Here are some pros and cons of recycling your older propane tanks:
You can use them to make firepits, stoves, and other containers for various purposes where some sturdier structures are needed.
Make planters or containers using the older propane tanks because they'll serve best for almost everything.
Propane Tank Wood Stove for $5

Build your own propane tank wood stove in a few hours for under $5. This stove is designed primarily for portability and has a carrying handle for easy transport. The legs fold down and lock so they can sit firmly on the propane tank. This simple DIY project is perfect for emergency preparedness or camping. If you have a backyard fire pit, you can use this as an alternative heat source when the power goes out during cold weather. It's also great for heating a tiny house, shed or cabin.
DIY Propane Fired Forge From An Old Propane Tank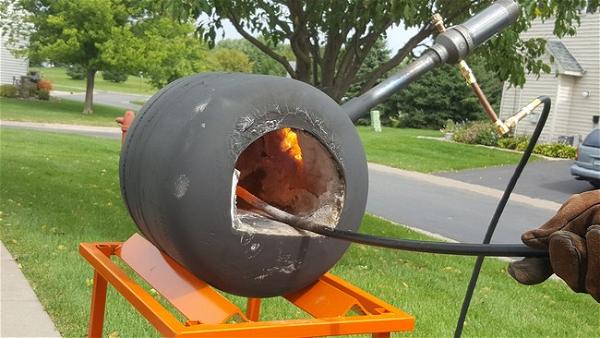 This is a DIY propane-fired forge built from an old propane tank. This project aimed to create a fairly portable forge that could be used for many purposes, including tool and knife making, blacksmithing, and more. You can build your propane-fired forge with a pair of vise grips, a tube bender, and some old propane tank parts. You can use these forges to heat steel or do blacksmithing. They are great for making knives, forks, spoons, and more.
DIY Propane Tank Wood Stove
This DIY propane tank wood stove is a great way to heat your small cabin or camp. Keep warm while saving money, and never worry about having a lack of heat in an emergency. Whether camping, at the beach or just having a bonfire, this DIY propane tank wood stove is a great way to warm yourself, cook and stay warm. This wood-burning stove turns your empty propane tank into a stylish and portable stove that can be used anywhere, whether camping or at home. The only tools you need are a drill and some sort of saw—and an empty tank, of course!
DIY Propane Tank Fire Pit Minion
This DIY Fire Pit Minion is made of a propane tank and other easy-to-find materials. The fire pit is perfect for a beach party or backyard gathering - it even doubles as a cool conversational piece! The DIY Minion Propane Tank Fire Pit is a great way to have your backyard bonfire and show off your favorite Despicable Me character. It is lightweight, portable, and durable for a fun time at campgrounds or beside your house. It's perfect for Memorial Day, 4th of July, and Labor Day parties
DIY Vented Outdoor Propane Box
This DIY Vented Outdoor Propane Box is the perfect option for storing a small BBQ or large butane torch on the deck, patio, or even in the garage. It can be used to store other equipment and tools, such as chemicals, paint, soap, and cleaning products. This easy-to-build outdoor vented propane box will keep your work area clean and safe. The box has a removable lid for easy refilling, and the optional door keeps small fingers away from the flame.
DIY Propane Tank VW Bus Fire Pit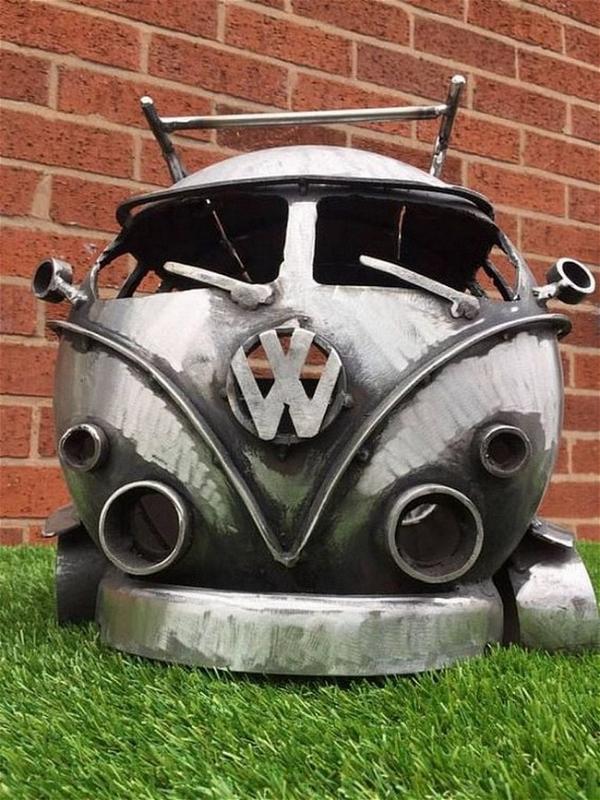 This DIY Propane Tank VW Bus Fire Pit is a great addition to any outdoor occasion. Give yourself the perfect setting with all the items included in this kit, and let summer soak into your bones. With this compressive fire pit kit, you can gather all of your friends around for a fun night or create your backyard gathering spot to have a barbecue party. Made from durable steel, these round bbq grills are designed to last. When you're done using them, they are easy to set up and clean.
Build Your Own Propane Tank Pizza Oven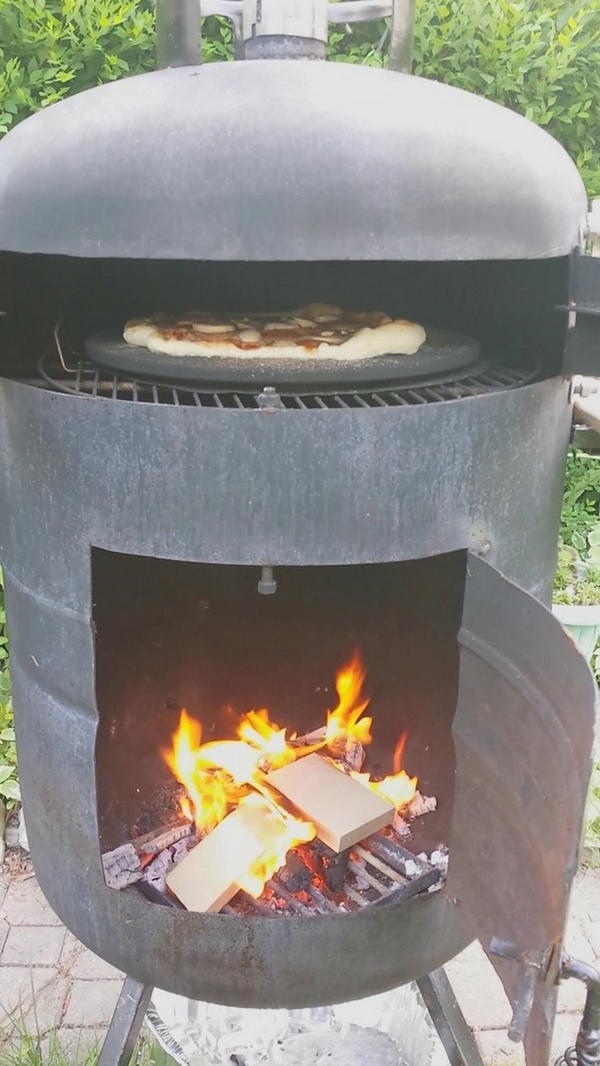 Looking for a great way to enjoy pizza outside this summer? Here's your answer - The DIY Propane Tank Pizza Oven! This one-of-a-kind pizza oven works like a regular home oven, but it heats up quicker and uses less fuel. You can add whatever ingredients you want to create unique pizzas, from gourmet to traditional. Build your own propane tank pizza oven using our step-by-step instructions! Discover why our DIY ovens are the best in the industry, handcrafted by only the most skilled artisans.
DIY Propane Tank Wood Stove
Propane Tank Wood Stove is a simple and easy task to build. Propane tanks are the most commonly available metal objects that can be easily modified or used in various projects. This propane tank wood stove is easy to make, and once you have produced one, you will wonder why you never did it before. You can make your propane tank wood stove. This wood-burning stove is made out of an empty propane tank! The part used to house gas will now become an effective fire pit that can hold heat for hours.
DIY Smoker From 2 Rusted Propane Tanks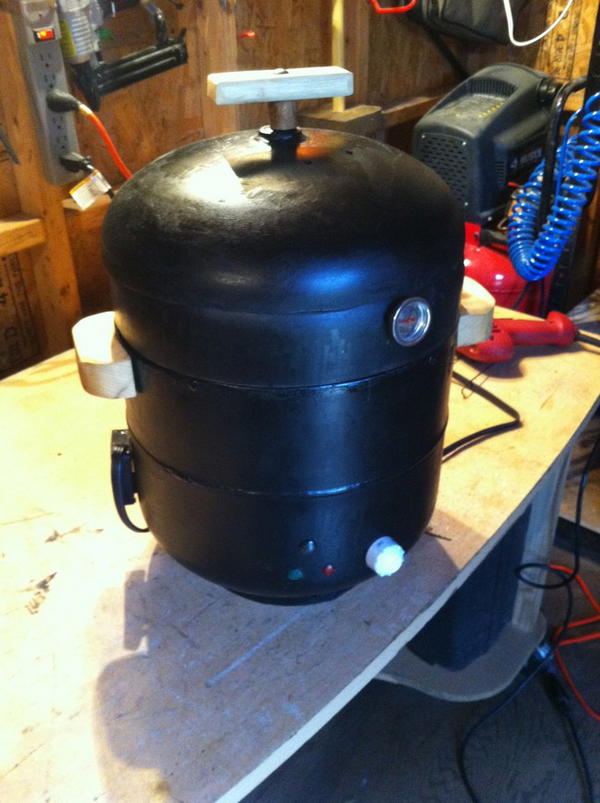 Here's a great project for the grill master who wants their food to taste as good as it looks. We show you how to transform an old propane tank into a smoker, and it's super easy. This is a simple and quick project for the DIY smith with some common tools on hand. You will need a grinder to grind down the welds and the propane tanks. We save up these tanks from our BBQ grill. You can also use them for air fresheners, growlers, storage bins, or whatever your imagination desires…after you finish smoking, of course!
How To Hide A Propane Tank From A Patio's Fire Pit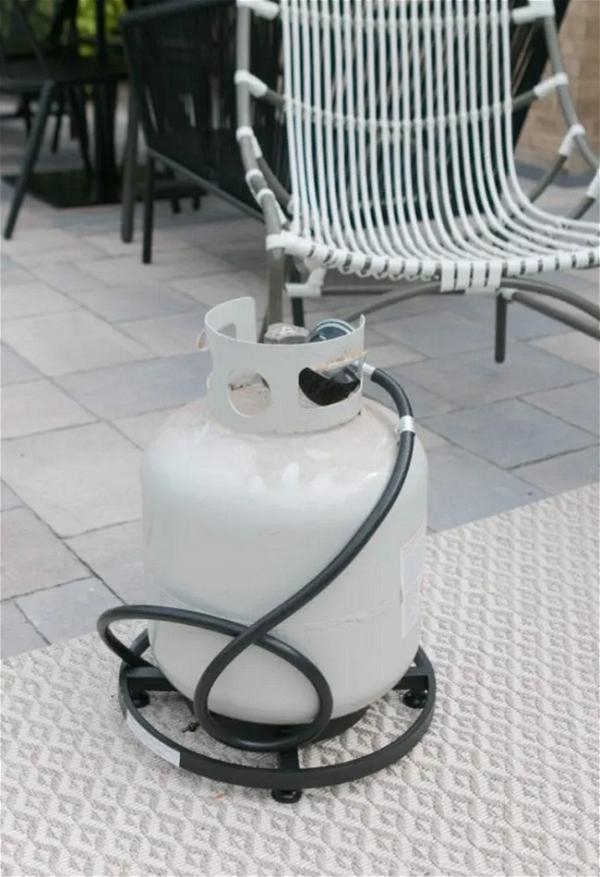 A propane tank can be heavy and may require you to change your patio since it needs to be placed on a level surface. To ensure that your propane tank isn't lying on the ground - which could be a tripping hazard - you should consider customizing your fire pit with a hidden compartment for the propane tank. This would mean that you won't have to struggle with leveling it out - instead, you will be able to hide it away in a compartment that can be accessed when the need arises.
How To Hide a Propane Tank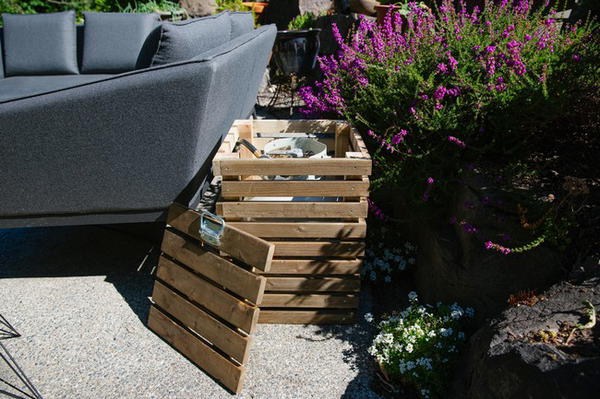 Cover your propane tank with this easy DIY project, and save space in your garage or shed. This wooden cover is perfect for a beginner since the design is simple yet elegant, and the materials are straightforward. One way to achieve that is by dressing up our outside propane tanks. This do-it-yourself project doesn't require special skills or tools but involves precision cutting and drilling. Give yourself about two hours for this one, and then you'll have your propane tank cover!
Propane Tank Table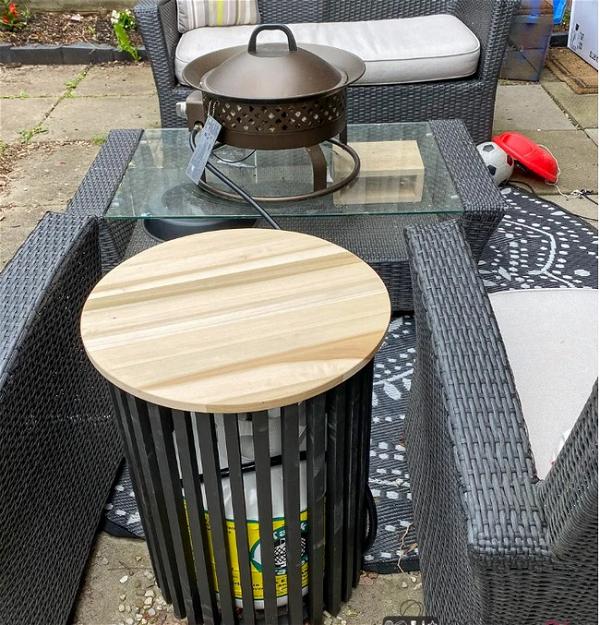 A unique and interesting table, the DIY Propane Tank Table is a functional piece that screams creativity. Made from a decommissioned propane tank and sturdy wood, this table will be sure to make your space stand out. This DIY Propane Tank Table is a thoughtful and useful addition to any home or business. The table frame is made from repurposed steel, and the surface is made from pieces of wood that look like repurposed steel. The propane tank is not only a good conversation piece, but it serves as an extra-large table when needed. This can be used indoors or out with just some touch-up painting to complete this project.
How To Hide A Propane Tank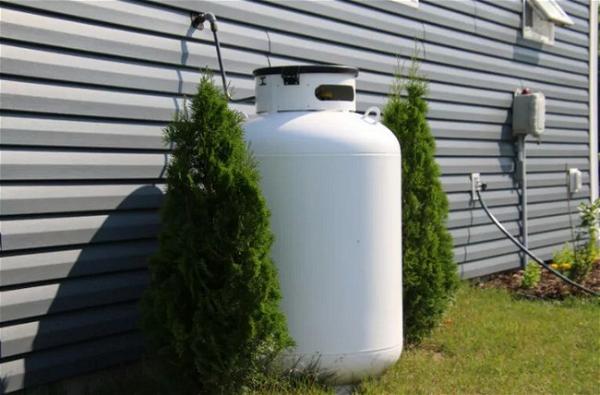 Propane tanks are a common sight in many yards and backyards. They're used to heat homes, ignite fire pits and barbecues, and power other outdoor appliances. Despite their function, they can be unattractive additions to your property. Fortunately, there are ways to disguise your propane tank, so it doesn't detract from the beauty of your home or backyard. With some simple tricks, you can make a portable BBQ grill or an ordinary fire pit look like a permanent fixture in your backyard. Keep reading to learn how to install and hide a propane tank quickly and correctly.
DIY Fire Pit With Empty Propane Tanks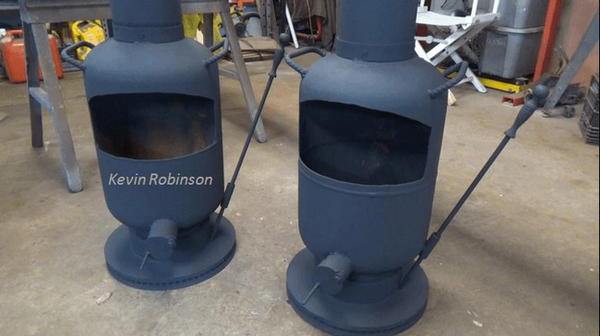 Build a fire pit with old propane tanks. Great for parties or just hanging out with friends. You'll want a place to relax with friends and family in the cool months. But fire pits can be expensive and heavy, and it's not always easy to find the right spot for one. You can make this DIY fire pit with an empty propane tank in no time. A fire pit adds ambiance and a sense of home to any outdoor space, but they can be expensive. Take advantage of the warm weather by creating your fire pit using empty propane tanks and some simple supplies.
How To Build A Small Wood-Burning Smoker
Build your small smokehouse with the Forney Easy Weld. This unit is ideal for beginners and those who want to perfect their smoking skills.  Learn how easy it is to put together this informative video from Forney Industries. The Forney Easy Weld Wood-Burning Smoker is the perfect tool for building your own smoker. It makes a great addition to your backyard or patio. The wood-burning smoker is great for roasting meats, smoking sausage, or even making jerky.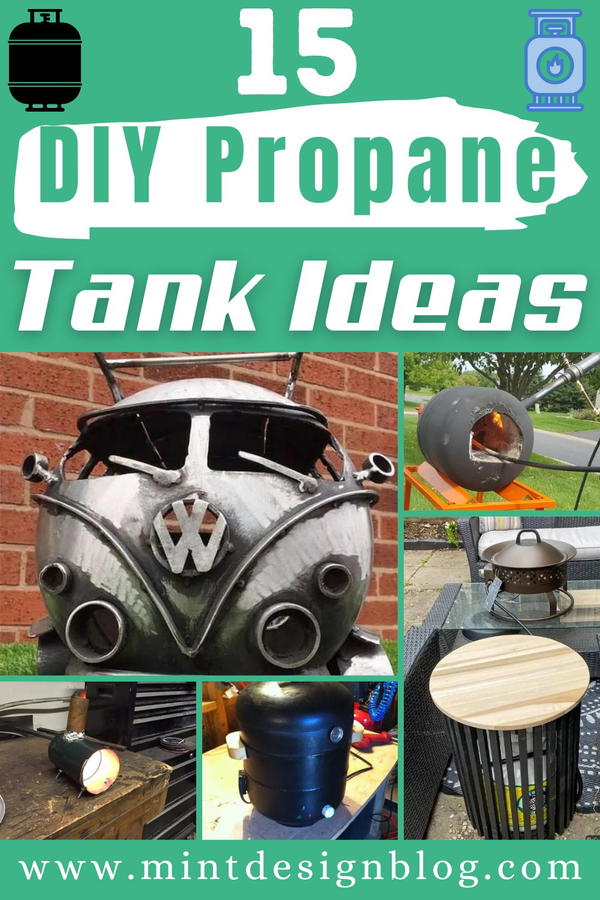 See Other Projects