A DIY gas fire pit is a decorative structure that provides entertainment and fun; it is constructed with stone, bricks, concrete, and other masonry materials. The construction of Gas Fire Pits is relatively easy as you can make it through DIY (Do It Yourself) methods by following a few simple steps. Your outdoor space will look updated if you have a Gas fire pit. There are many different designs available on the internet, but here we have some best DIY Gas Fire Pits which you can create on your own. They are built to be beautiful, eye-catching, and functional simultaneously.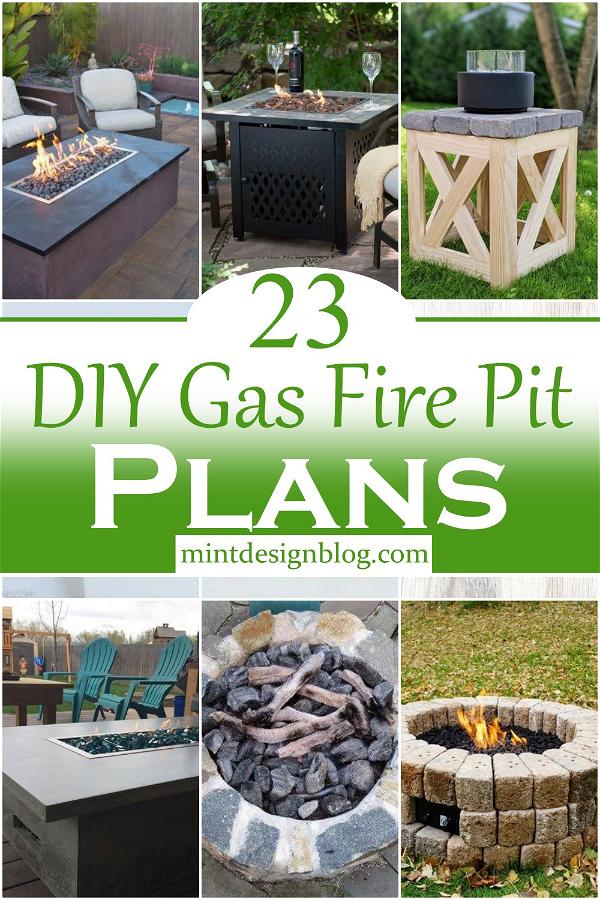 Gas fire pits are convenient for keeping your guests warm and toasty on chilly evenings and nights. Moreover, they offer more flexibility in design and layout. You can easily connect them to natural gas or propane lines. This is a great way to enjoy the warmth of a fire without the tedious tasks of splitting and hauling wood. All you need is to turn on the gas, push the button and enjoy an instant fireplace in your backyard. The following 23 DIY gas fire pit guides will help you know more about the techniques and preventive measures needed for the project.
These DIY gas fire pit plans can help you build your own gas fire pit table for your home or outdoor entertainment area.
How To Make An Outdoor Gas Fireplace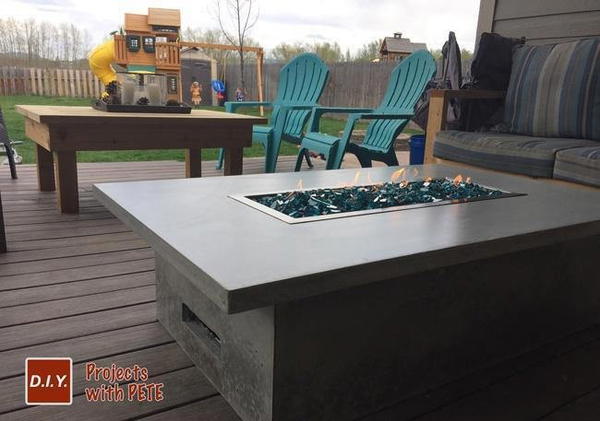 Building your outdoor gas fireplace is a great way to extend the amount of time each year that you can enjoy your backyard. Making this will help you enjoy your life with your friends and family. If you do not have a fire pit in your backyard, try to build one. It is not hard at all. You can go through this guide to learn how to create an outdoor gas fireplace using basic materials. Once completed, you will be able to sit by your fireplace and enjoy the warmth on cool evenings.
DIY Natural Gas Fire Pit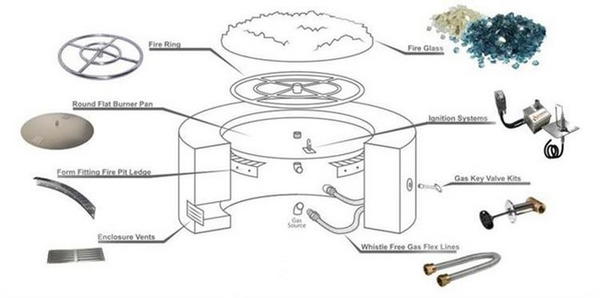 Do it yourself natural gas fires are prevalent since they're much less expensive, safer, and more convenient. A fire pit can be a great addition to your backyard. It keeps the chill off, but it also provides ambiance for nighttime gatherings with friends and family. A gas fire pit can be tricky to set up, especially if you're doing it yourself, it requires specific parts, including a gas valve, burner, fire glass, and a burner pan. Here are some helpful tips to make this process easier.
DIY Gas Fire Pit Table
A backyard gas fire pit is a nice way to spend the day with your family and friends. The gas fire pit table frame is a DIY project. The total cost of this project is affordable to you, and it needs 4-8 hours to finish. There are two parts with different levels of difficulty: the stand and the tabletop. It looks much more complicated than it actually is. It becomes simple once you start working on it. Learn how to make this easy by watching this video.
DIY Gas Fire Pit Project
This DIY gas fire pit project is a lovely addition to any backyard, and it's one of the latest trends that makes your backyard warm and cozy for family night-outs. It is built entirely from concrete and wood, so many handworks are needed here. A gas fire pit is a great place to spend time with family and friends in your backyard. It has a low cost of operation and is easy to put together. The benefit of using natural gas is that you don't have to worry about the mess of propane or the smoke.
How To Build A Gas Fire Pit
Building a gas fire pit is one of the best experiences in your yard. The steps to building it are straightforward and can be done with the help of a few friends or family members. It is worth it since you get to enjoy the fire pit warmth and can do so from practically every angle. The significant benefits of having a gas fire pit are that they require little to no maintenance and will not rust after a while. Watch this video to learn more!
Building A Gas and fire pit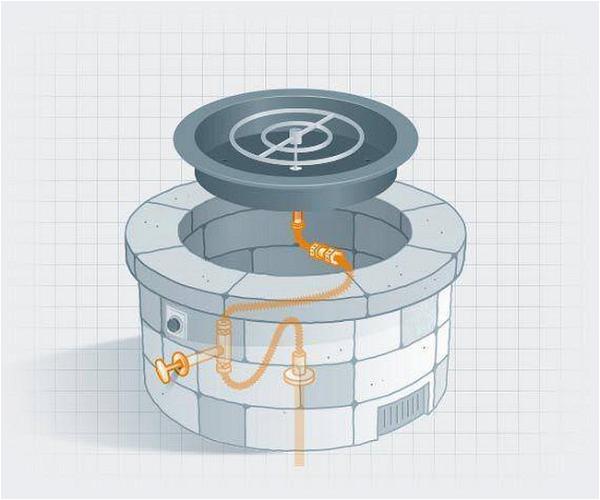 Building a gas fire pit may sound complicated, but it is pretty simple. DIY a gas fire pit can be exciting. Not only would you love to do it, but your family and friends as well. You will save money and enjoy the gas fire pit you can build for yourself. This guide provides step-by-step instructions on how to build a gas fire pit. Step-by-step pictures are also included in the text.
DIY Gas Fire Pit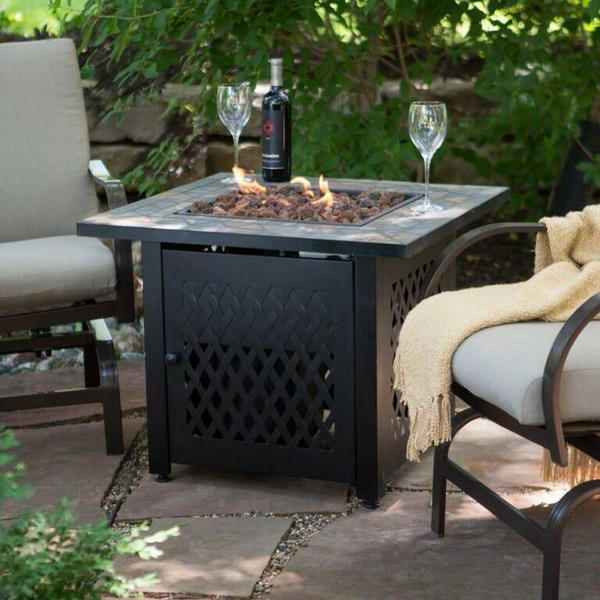 DIY Gas Fire Pit is an excellent example of building a fire pit using deck boards. You can make a nice element where you can sit around it with your friends and family while roasting marshmallows, making smores, or just drinking some beer (or other sorts of beverage). This DIY project is an easy way to make a fire pit for your patio. The materials are generally had at home, and the construction steps are simple. In this guide, you will see the complete step-by-step instructions.
How To Make A Gas Fire Pit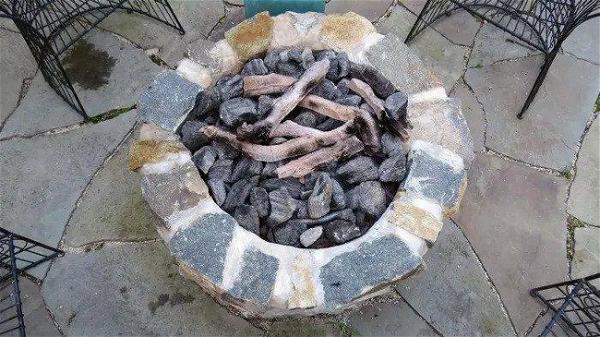 Making a gas fire pit is a delightful task. The gas-powered fire pit would be coated with steel or stainless steel, which would enhance the look and feel and act as protection to the users while they interact with it. Also, for most gas fire pits, you can place a grate to keep children safe from its contact. This step-by-step guide will give you simple instructions and a few handy tips on building your own gas fire pit.
DIY Propane Fire Pit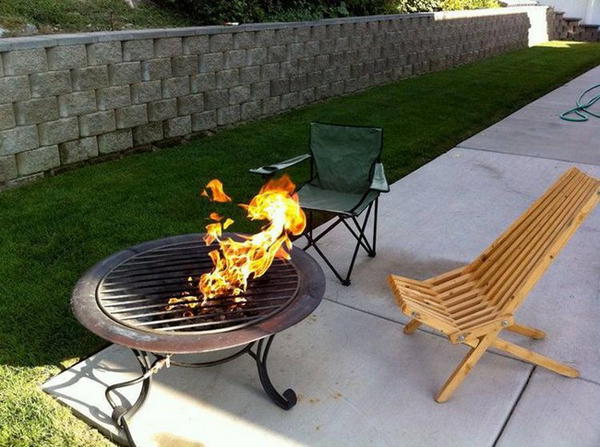 If you are looking for a DIY fire pit or just a unique homemade gift idea, this propane fire pit is perfect. This is a great thing to put in your backyard. It can be built in a few hours if you have the supplies and know-how. It looks great, but you have to keep in mind safety first. You should have no problem putting together your propane fire pit with these instructions. Follow the simple instructions in this guide to finish your first fire pit in just a couple of hours.
How To Build A Gas Fire Pit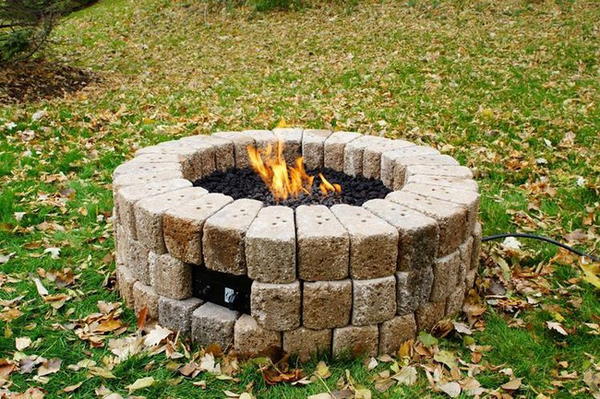 You can DIY a gas fire pit in an afternoon, and you don't have to be an expert to do it. This project can be modified so you can still use some of your own ideas. A good fire pit needs to have bricks under it so there will be no moves after the burner is placed. You can make this a three-layered brick for stability, and this is a fun and cost-effective way to add warmth, style, and class to your outdoors or patio! Make a statement as you entertain guests, family, and friends in comfort with a well-designed DIY gas fire pit that will look so natural yet add pizazz to your living space.
DIY Gas Fire Pit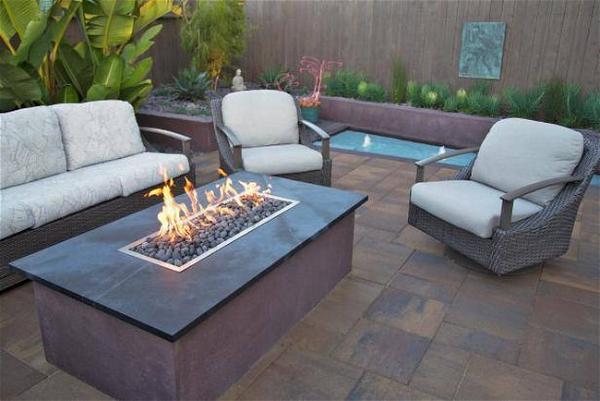 A do-it-yourself gas fire pit creates a gentle warm aura around the patio without the smoke, ash, and sparks associated with wood-fuelled fires. This unit is easy to use and requires little maintenance. The essential elements of a DIY pit are a base and a bowl or cooking tray. The base should be constructed from a non-flammable material, and the pit should be constructed from fireproof bricks or stones. You can also assemble this yourself at home by following simple instructions.
DIY Gas Bottle Fire Pit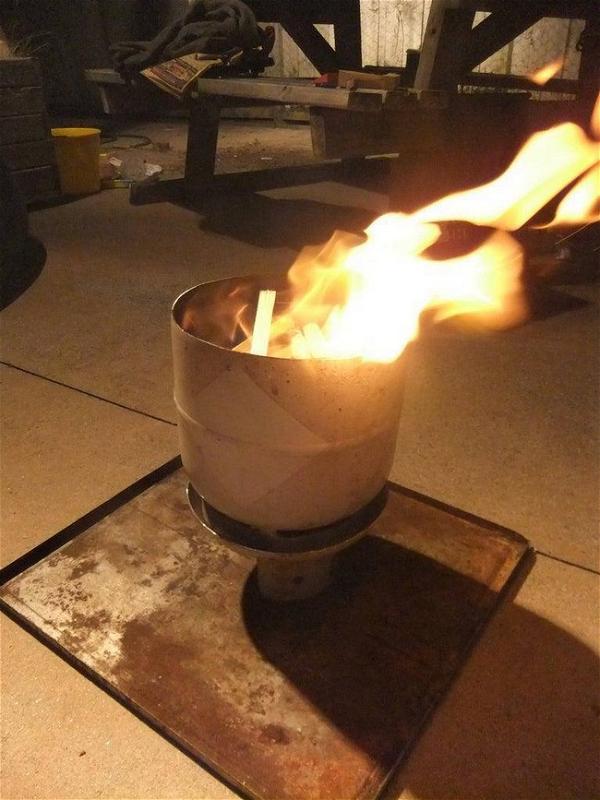 The DIY Gas Bottle Fire Pit is a fun project for the DIY-er. Turn an old and rusted gas tank into a fire pit. You need the tank, a drill and safety goggles, etc. They can be made in any size and look great when lit. They are very safe to use because they are made from an empty gas bottle, and you will be able to make use of them instead of throwing them out.
DIY Cheap Propane Fire Pit
DIY your own propane Fire Pit if you have a budget and would like to enjoy some time outside around a fire. The host shows you how to build your own propane fire pit step by step. This DIY Cheap Propane Fire Pit is a fun weekend project that costs you close to $200 and can be assembled in just a few hours. Watch this video tutorial to see the step-by-step instruction and follow-up steps.
DIY Cheap Propane Fire Pit
Build your gas fire pit cheap and fast. Propane is a cheaper alternative to burning wood in a fire pit. With a few tools, some planning, and propane from a local home improvement store, you can build this DIY fire pit in about two hours. This step-by-step DIY guide video will help you make this cheap propane fire pit. Here you'll find general and specific details corresponding to a broad range of viewers.
Homemade Cheap Gas Fire Pit
Do you want a natural-looking gas fire pit but are unsure how to build it yourself? Here is a homemade fire pit project, which is great for camping or a night in with friends, and it's easy to make. Get everything you need at your local hardware or garden store and make this inexpensive DIY fire pit together. You have to spend a little bit of your money to make this; get your own fire pit for less by following the step-by-step instructions present in this video.
How To Make An Outdoor Gas Fireplace
This DIY outdoor gas fire pit is a great way to build memories. A fire pit is an excellent addition to any property; it enhances the yard's beauty, provides warmth and ease to the body, and enjoys you can share with your friends and family members. They're fabulous for parties and get-togethers or chilling out on a lazy Sunday afternoon. While the price might be a little high, especially if you've never built one before, it's not too hard (as long as you have a helpful friend around) and can be worth every penny once it's all done!
How To Install A Gas Fire Pit
The gas fire pit has become a trendy centerpiece for any outdoor living environment and is a perfect option for warming up during those frosty nights. It provides an easy way to enjoy the outdoors with friends and family and turns on with the flick of a switch. With the fire pit design, you can make a neat-looking patio or backyard. This video tutorial is all you need to make a gas fire pit if you're a beginner. It gives a detailed explanation of the different techniques of building a fire pit using bricks and concrete.
DIY Gas Fire Pit Table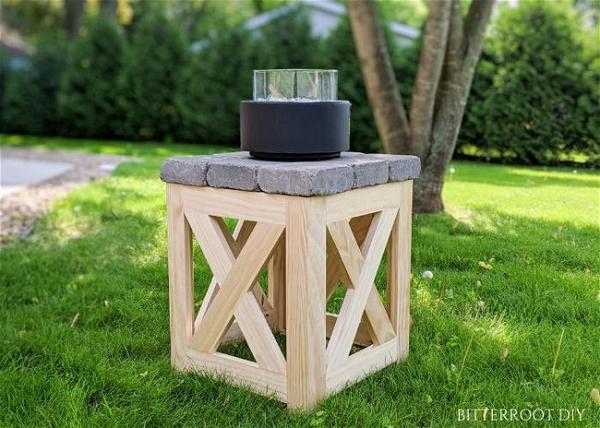 This DIY gas fire pit table is perfect for adding heat to your backyard or patio. You can build this fire pit from scratch, and it should take you just a couple of hours. It may not be the safest method, but gas fire pits are completely safe and non-toxic, perfect for your outdoor living space. The DIY instructions in this guide will help you make one easy peasy!
Gas Fire Pit Build DIY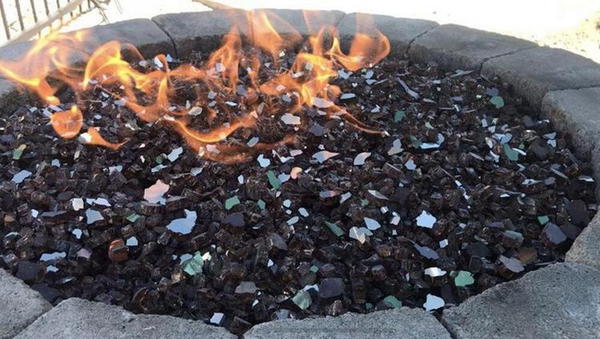 You can enjoy your outdoor space with your friends and family all year long by building a convenient outdoor fire pit. One of the best opportunities to turn your backyard into a place for relaxation is a built-in fire pit. The process may seem complex, but it's pretty simple to build something to transform your backyard. You can go through this guide which gives you some instructions about making a perfect homemade fire pit.
How To Build A Propane/Gas Fire Pit
How about improving your outdoor experience with an outdoor propane fire pit? These are the perfect addition to any backyard; this outdoor fireplace will suit any style, and its high-efficiency burner will keep you warm even on those chilly nights! These DIY projects are excellent for both beginners and experienced people to try. It's all about how you would like it. Learn how to build your own with the help of this video tutorial.
DIY Patio Gas Fire Pit Table
Making a DIY fire pit during the cold winter months is a great solution; it's less time spent on outdoor activities while enjoying yourself with your family and friends. You can make it any size you want. You can also do this in your free time and impress everyone with your creativity and skills. Therefore, DIY Patio Gas Fire Pit is always a good choice for you to take your leisure time into something productive and memorable.
How To Make A Gas Fire Pit
DIY your own gas fire pit; it is an excellent option for someone looking for a fire pit but who doesn't want to deal with the hassle of gathering, splitting, and storing firewood. It is an easy and less expensive project; you need about 1-2 hours and some basic materials to build your own gas burner fire pit. Watch this video tutorial to learn more! by the end of this video; you'll be able to make your own gas burner fire pit even from scratch.
How To Build A Fire Pit With Propane Gas
Building a fire pit is an excellent way to add functionality to your backyard without breaking the bank.  You'll need to purchase the stones or other material you plan to use for your fire pit, considering their cost and durability (you'll do this before you order the propane tank). The other main item you'll need to build a fire pit is the propane tank  (again, ordered from a distributor). After all, you have to build proper ventilation when working with propane gas. Watch this video tutorial to learn more!