The term mantel today is broadly applied to any shelf, shelf-like panel, or ledge above a fireplace, but in its original sense, it simply means a flat surface. The mantel shelf replaced the need for a complete mantlepiece. A fireplace mantel can make an important design statement around your hearth, but before you start selecting wood for the job, consider these 23 DIY fireplace mantel plans that are easy to learn and simple to build. Some of them require nothing more than a sledgehammer and a circular saw, while others involve installing a heating system or tiles.
DIY Fireplace Mantel Plans
If your fireplace mantel is looking a little outdated, consider one of these 23 DIY fireplace mantel projects to spruce it up. The designs here will totally transform your living room, and you'll never want to look at the ugly original again! Fireplace mantels are one of the easiest DIY home improvement projects you can tackle. They're also one of the most effective because a well-designed mantel is an integral part of any home. It's hard to imagine a room that doesn't look better with a fireplace mantel. Whether you have a modern or traditional style, it will help keep your living space from feeling too empty. Plus, they open up your options for decorating and make it easier to move your furniture around.
DIY fireplace mantel ideas feature a range of styles from rustic to contemporary, so you have plenty of inspiration to help you create a focal point that is personal to you.
Fireplace Mantel And Tile Surround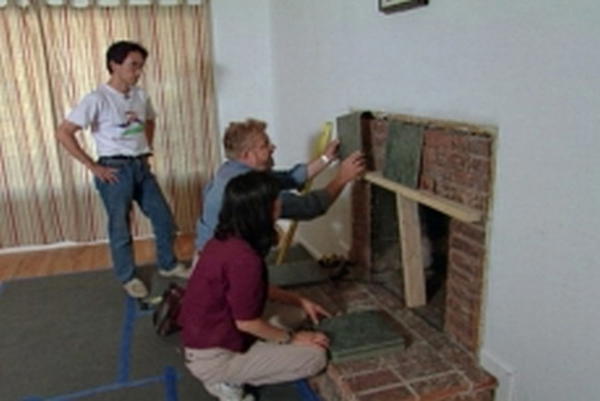 A New Mantelpiece for Your Old Fireplace—No Masonry Skills Required! This wall decor project will help you to create this stunning feature in your own home and shows you how to add a bit of contemporary flair whilst reimaging an old fireplace surround. It will show you how to replace an ugly fireplace surround with a sharp tiled mantelpiece. Carve out a new fireplace mantel and surround from a hideous tile eight years after the house was built—right before your neighbors moved in for a long time! It'll show you how to get rid of an ugly fireplace surround and replace it with a striking tiled mantelpiece. The actual project plan is in the plan, but there's also a transcript available directly beneath. Turn your fireplace from ordinary to extraordinary with this simple redesign. In about a weekend, you'll be able to install your fireplace mantel and tile surround.
Materials: Tarpaulin, Utility knife, Pry bar, Putty knife, Grinder with a brush, Circular saw, Foam brush, Pencil, Drill, Notched trowel, Scoring cutter, Sponges, Hammer
Tools Needed: Stain, Tiles, Mortar, Grout, Polyurethane, Lumber, Construction adhesive, Screws, Nails
Faux Rustic Beam Mantel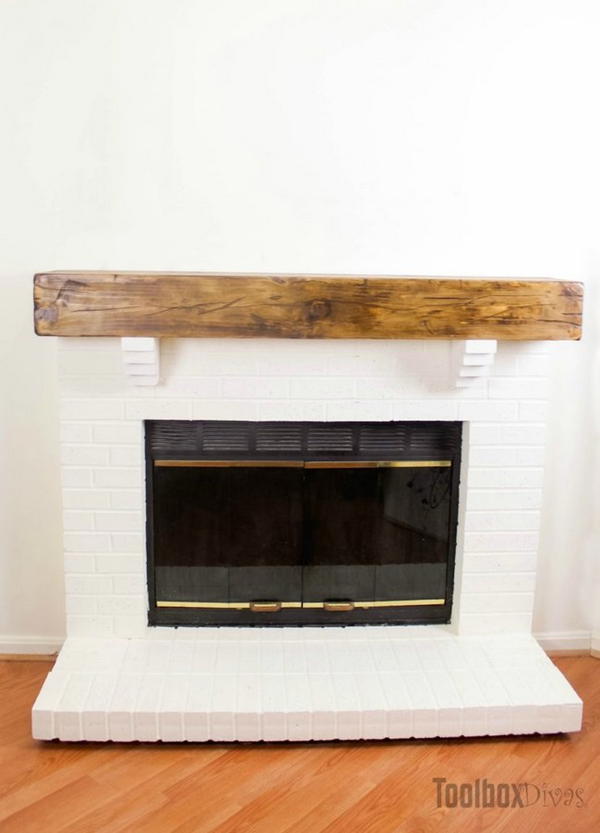 A rustic log beam looks magnificent in a cabin, using rough-cut natural wood to create a warm, inviting atmosphere. However, it can be expensive to buy one from the store — and hauling an entire tree trunk will cost you even more in equipment rental fees. Instead, you can use this plan from Toolbox Divas to build a cost-effective log beam mantelpiece right in your basement! The good news is that this project is easy to accomplish with just a little planning and only a few tools. The difficult part is deciding which wood finish style, hardware selection, and mantel shelf material you like best. Make it your own!
Materials: Circular saw or table saw, Brad nailer, Orbital sander, Belt sander, Rotary tool, Drill, Layout tool
Tools Needed: Boards, Corbels, Concrete anchors, Wood glue, Wood filler, Wood dye, Polyurethane
Wood Beam Mantel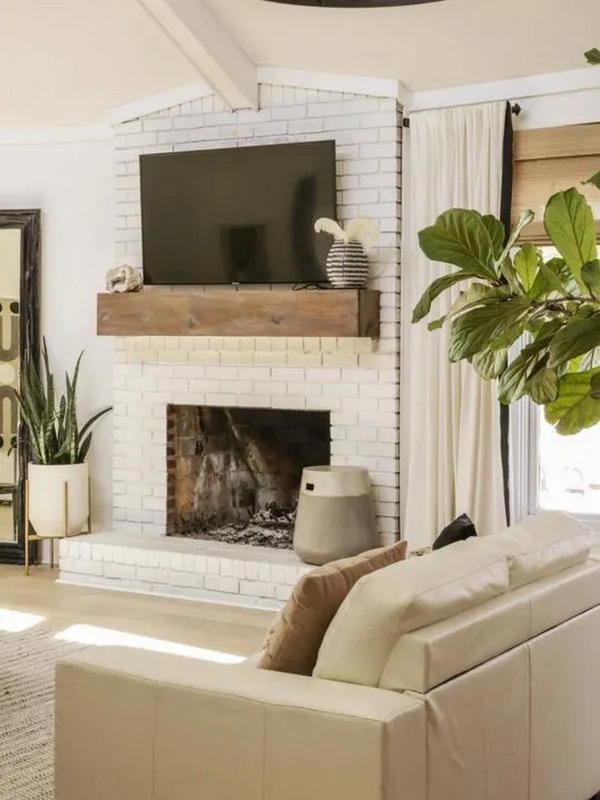 Do you love the look of a wood mantle on your fireplace, but would rather use wood than spend the time and money constructing one? You can create your own using this simple plan and a few simple tools. This mantel is made from wooden leftovers from a decking project. This beam mantel is stunning and bold. It's a great refresh for that spot in your home that feels like it needs something extra to make it stand out. This is the perfect addition to any room, whether it's a family room, den or even a dining room. Get inspired with this DIY project and have fun making your very own beautiful new beam mantel!
Materials: Circular saw or miter saw, Trigger clamps, Nail gun, Foam brush
Tools Needed: Common board, Nails, Wood stain
Fireplace Mantel Extension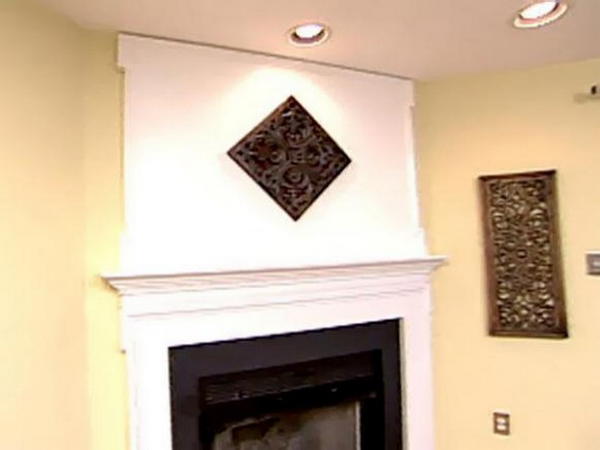 Extend your mantel up to the ceiling by adding this mantel extension — it's easy, and doesn't require any fancy carpentry. Add a more impressive look to an existing fireplace mantel by extending it up to the ceiling with this design. The extension uses fiberboard for most of its height but includes an optional decorative medallion — so you can decorate yours any other way you like. This design shows you how to make a mantel that you already like and make it more striking by extending it up to the ceiling. This easy weekend project makes an old fireplace look new again.
Materials: Circular saw, Jigsaw, Miter saw, Tape measure, Level, Brushes, Screw gun, Nail gun
Tools Needed: Medium-density fiberboard (MDF), Molding, Wooden medallion, Primer, Paint, Wood screws, Wood glue, Nails, Wood filler, Putty
Faux Fireplace with Mantel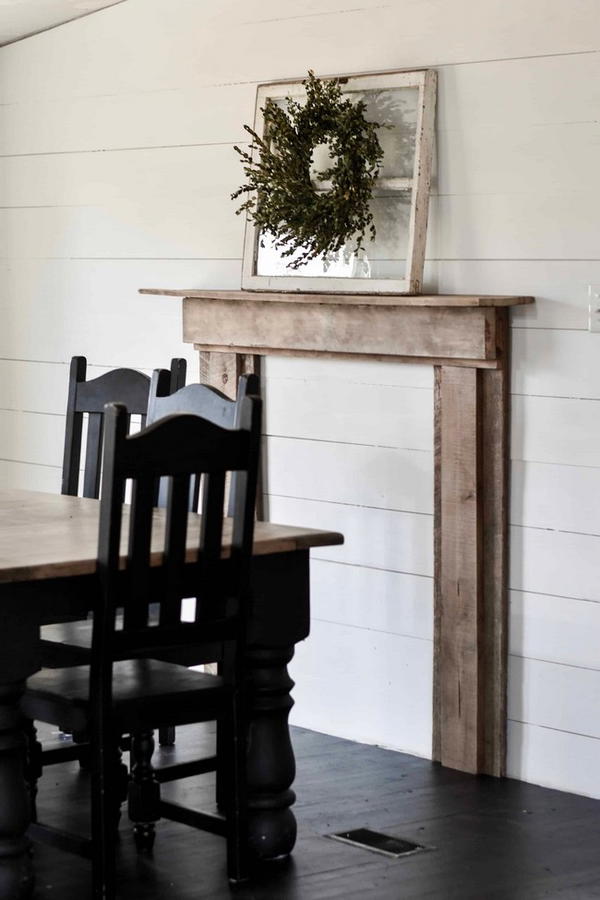 Poorly insulated modern manufacturing houses can be cold. Here's a great project to add some character by converting any large blank wall into a traditional style fireplace mantel and fire. Using only basic tools, you can build this faux fireplace from salvaged lumber and a little paint on the mantle. Faux fireplaces are a great way to add drama and depth to any wall in your home. They don't take up any floor space and can be used as the centrepiece of a room, or as a focal point hanging above a sofa or bed. This particular fireplace was built out of leftover lumber from other projects, but such an impressive feature can be rustic additions, just using brackets and some salvaged wood.
Materials: Circular or miter saw, Nail gun
Tools Needed: Scrap lumber, Nails
Fireplace Mantel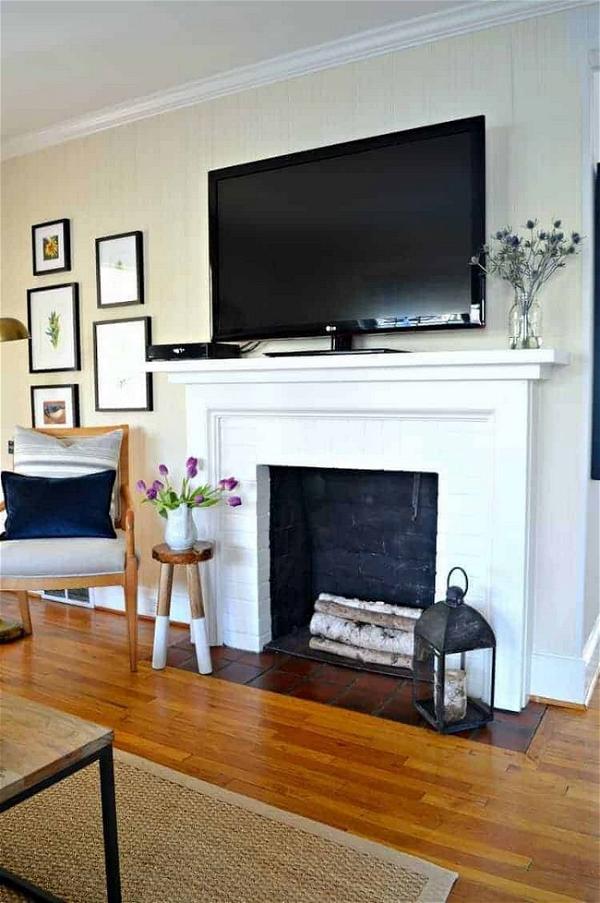 These plans will show you how to add a mantel with a high-quality look and feel to your home. It's perfect for televisions and computer monitors that just won't fit on the mantels you have to choose from in the store. You could use this style of mantel in many places. You could also make your own by designing it on the computer if you are handy with the tools. This mantel is made from white pine, but you can choose another lumber that fits better with your scheme. It was designed to fit over a 60" TV and a cable box, but you can modify it if you want bigger or smaller openings. The design is simple and easy and does not require expensive materials.
Materials: Saw (if your board isn't cut to fit), Drill/screwdriver, Brush, Caulking gun
Tools Needed: Cut lumber, Screws, Primer, Paint, Caulk
Fireplace Mantel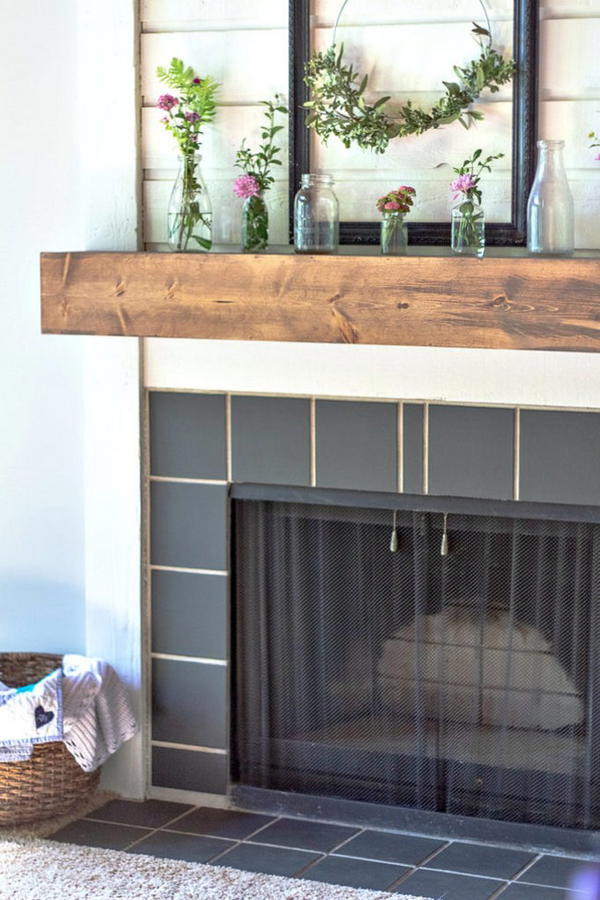 Whether you live in an old house with a fireplace that hasn't been used in years or are just looking for something cozy and different, building this mantel will help you transform a blank wall into an inviting focal point of your living room. This gorgeous fireplace mantel is made by hand in collaboration with. Every element has a special purpose, and this mantel is designed to be especially beginner-friendly, included lots of helpful advice to make sure you know how the design works and how to build it. It's the perfect place to relax after a long day and decorate for the fall or winter season with candles, pumpkins, or Christmas trees.
Materials: Nail gun, Drill, Miter saw, Circular saw
Tools Needed: Boards, Nails, Wood glue
DIY Fireplace Mantel
The firebox on your stove might do an adequate job of warming the house, but you'll never be able to properly heat the room. In the winter, it's not much better than a cold box. With any other type of wood-burning fireplace, warming the room is out of the question. Your fireplace needs a proper mantel and surrounds in order to heat your entire dwelling. You could build an outdoor firepit, or carry it as a decorative piece in a garage to keep tools or other items off the ground. You may also want to store all of your decorations on the center shelf so everything is covered and ready for you when you return home at night. This is not a fireproof mantel; however, it does contain detailed instructions on how to build it yourself, making for a perfect last-minute DIY project for Christmas!
Materials: Clamps, Tape measure, Staple gun, Nail gun, Caulking gun, Sandpaper, Brush
Tools Needed: MDF boards, Staples, Nails, Caulk, Primer, Paint
Fireplace Surround and Mantel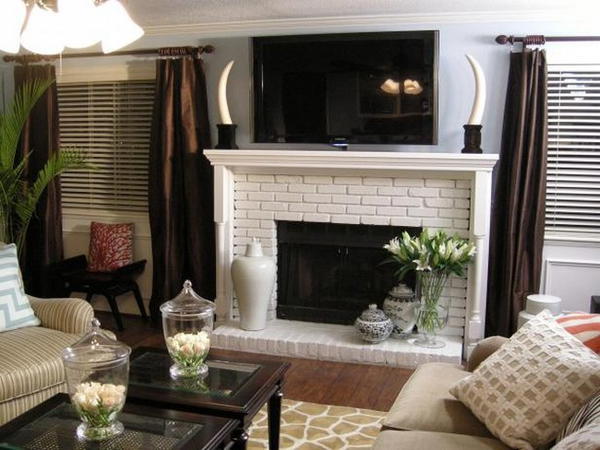 As a stunning centrepiece for an open living area, this fireplace surround and mantel is ideal. The panelled beam across the top gives it an architectural look that's sure to appeal to anyone with a love of modern farmhouse style. This fireplace surround and mantel with staircase post is based on one we built for your parents' beach cottage. It's a great example of architectural salvage, where you can create an incredible focal point for your living room or den at just a fraction of what it would cost to buy from the furniture stores. It can be made from almost any material but it looks best in whitewash and a classic white mantel tufted upholstery. This fireplace surround can be made by first-timers with moderate DIY skill but the results are definitely worth it! Add your own heated nights with this stunning surround.
Materials: Screw gun, Brushes, rollers, paint sprayer, Caulk gun, Tape measure, Level, Finish nailer, Compressor, Table saw, Miter saw, Power drill, Hammer, Sandpaper
Tools Needed: Newel posts, MDF, Screws, Paint, Crown molding, Shims, Caulk, Nails
Faux Railroad Tie Mantel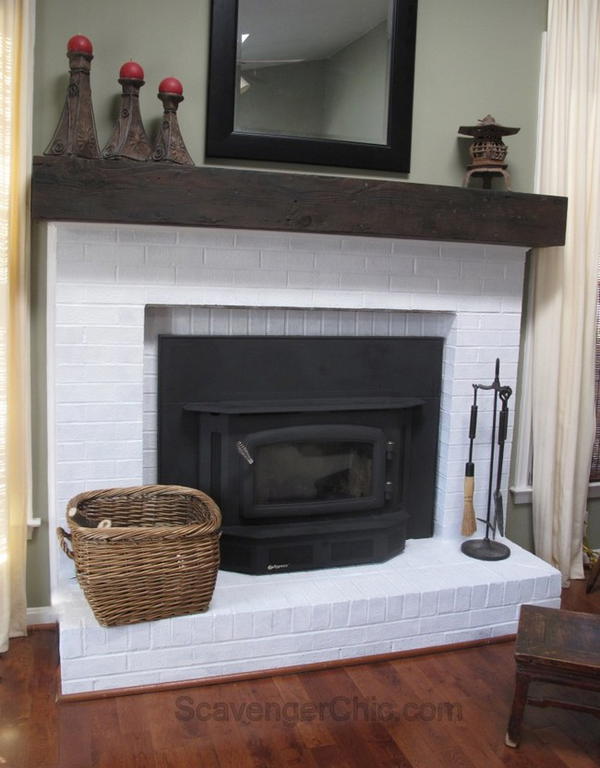 If you love this look for the rustic appeal, but don't have the time nor the desire to build something so thick out of actual wood, then we have just the solution. This faux railroad tie fireplace mantel is both fun and easy to put together thanks to a cleverly designed interlocking mold system that makes it easy to build, cut, and fit all at once. The best part? Not only will your neighbors think you spent hours building it by hand, but they'll also be in awe of your impressive DIY skills. This Faux Railroad Tie Mantel is perfect for a mountain cabin, log home, lodge, or farmhouse-inspired space. With a bit of preparation, you'll have a mantel fit for a mountain home that looks like you hacked the end of an old railroad tie to build it!
Materials: Drill/screwdriver, Tape measure, Sander, Brush, Rag, Level, Power saw, Stud finder
Tools Needed: Aged boards, Screws, Dowel, Wood glue, Wax, Paint
DIY Fireplace Mantel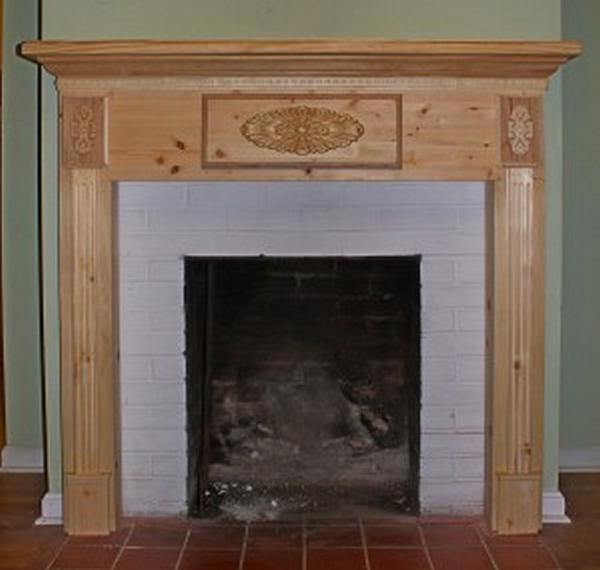 DIY mantel is perfect for either adding a touch of intimate elegance or historic style to your wood fireplace. It uses only two 2x4 boards and a single piece of wide crown molding for the trim. The panels are held together without any hardware; use a bit of glue and finish nails and place your mantel inside your fireplace opening to determine if you will need additional support boards behind it. This fun-to-do and inexpensive project will allow you to build a custom fireplace mantel and add a personal touch to your decor. Not only is this project really easy, but it adds an instant focal point to any bedroom or living room. Just look at all that storage space for books and pictures!
DIY Faux Fireplace Mantel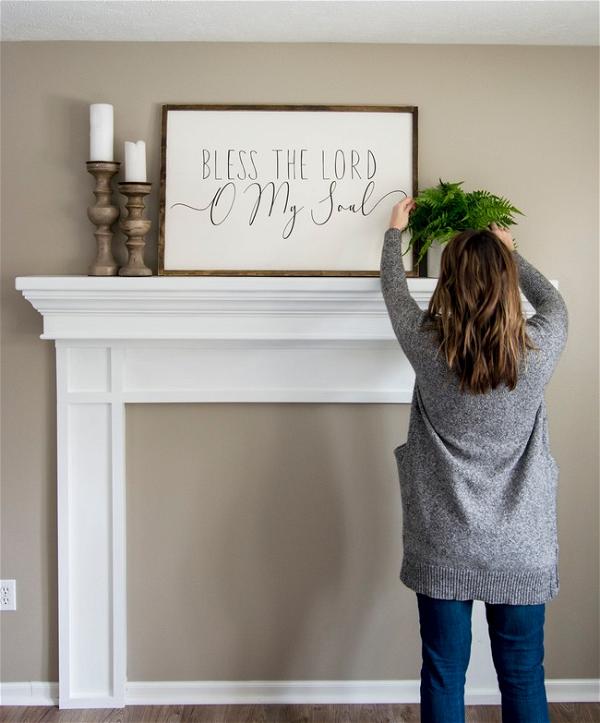 Do you want to add a touch of comfort and rustic atmosphere to your home? Do you live in a studio apartment without the space for a full-size fireplace, or do you have an accent wall that needs something extra? This DIY faux fireplace mantel is the perfect solution. It's simple to assemble and easy to mount on the wall. If you're looking for an affordable mantel or accent piece, this one ticks all the boxes! This DIY faux fireplace mantel is perfect for your living room, family room, and bedroom. You no longer have to warm your hands in front of a cold wall – instead, take a seat and lean back with a nice cup of tea or hot cocoa as you enjoy your warmth!
Materials:
Multi-Tool for cutting trim
Miter Saw or Table Saw
Nail Gun
Measuring Tape
Long Level
2″ Finish Nails
Wood Filler
Paintable Caulk
Paint
Paint Brush or roller
1×10 Select Pine or Poplar
1×2 Select Pine or Poplar
Mantel Shelf
DIY Fireplace Mantel And Hearth Makeover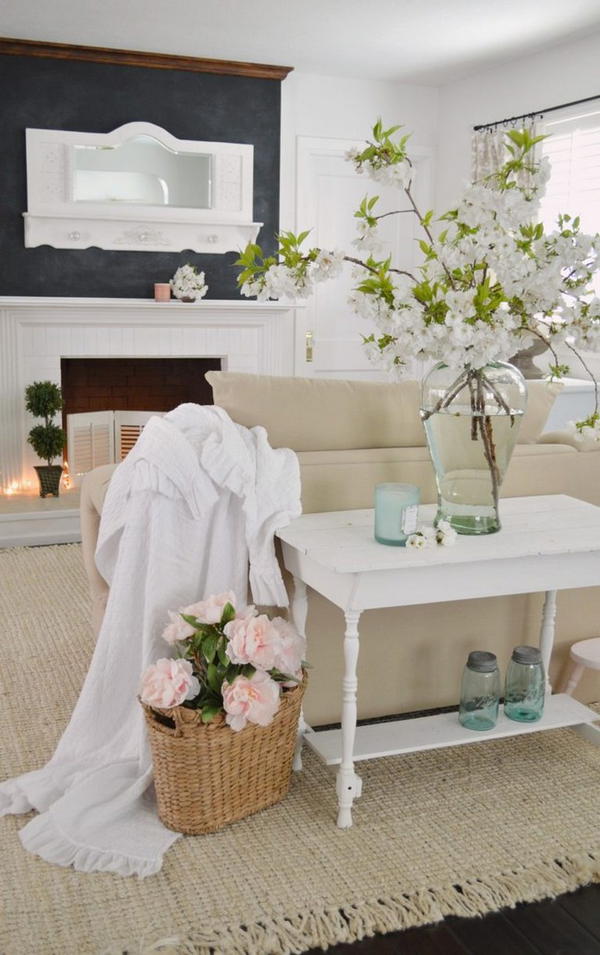 Have a fireplace? A firepit? Then why not jazz it up with a little DIY fireplace mantel and hearth makeover. Add a fireplace mantel and hearth to your home in no time with our do-it-yourself fireplace mantel and hearth project. This exclusive fireplace mantel and hearth kit add elegance, charm, and character to your fireplace while providing you peace of mind, knowing that you've created something special. It's super easy and will give your surround a whole new aspect of luxe appeal. This fireplace mantel and hearth project is a good option as you prepare for the fall. Enjoy the softer, warmer look of wood in your living room or family room – or create a fireplace focal point in your unfinished basement.
How To Build Your Own DIY Fireplace Mantel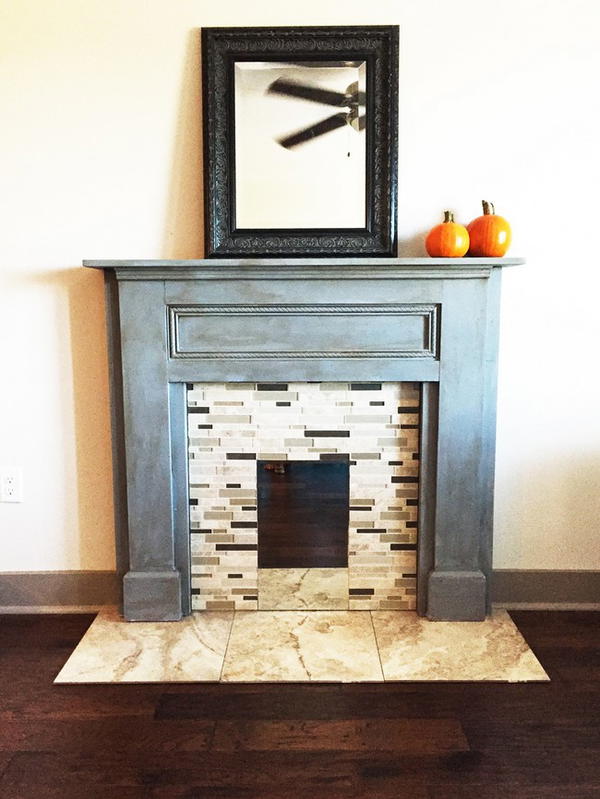 Do it yourself fireplace mantel! Building your own fireplace mantel is a great way to create a unique focal point in any room. It's possible to build a fireplace mantel using simple tools and materials you might already have. Decorating with a fireplace mantel can really punch up the look of any room. You can build your own mantel to match the rest of your space and change things up at a moment's notice. Whether you view your fireplace as a backdrop for Holiday family gatherings, or an object of desire that adds an air of sophistication to your home décor, the perfect mantel is a fine addition.
MATERIALS:
mantel
-crown molding

-trim

-2×4 board
-level
–screwdriver
-paintbrush
DIY Fireplace Using An Electric Insert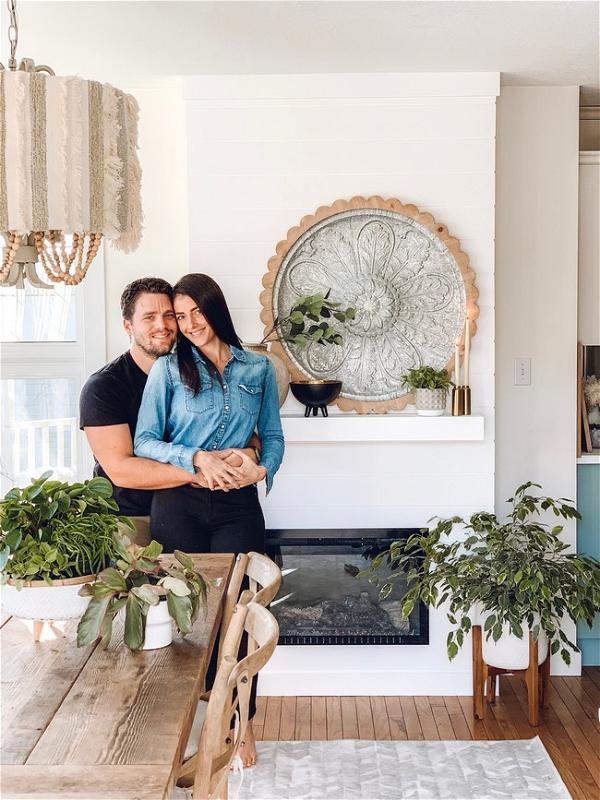 Add a beautiful fireplace to your home with this easy-to-follow DIY and electric insert fireplace. This easy DIY for creating a fireplace with a shiplap that uses an electric insert makes it possible for everyone to have a fireplace in their home! This DIY for creating a fireplace with a shiplap that uses an electric insert could not be easier and makes it possible for everyone to have a fireplace in their home! The clean lines of this minimalist white shiplap fireplace would be perfect for almost any home decor style. Now you can have a fireplace in your home regardless of the size or style of your room. This DIY fireplace looks fantastic in any room and with shiplap, you can add your own personal touch to each piece.
Materials needed:
2×4 Studs (12)
Shiplap – (16, we used 4 of the 4 packs)
Fireplace Insert
3" Screws or nails
Caulking
Paint
Dry Dex Drywall Filler
3" Baseboard 8' long (7)
Tools needed:
Mitre Saw
Hammer or Drill
Tape Measure
Table Saw (Or Circular Saw)
Brad Nailer
Router (This isn't necessary but made cutting out the holy much easier and more precise)
Caulking Gun
Painting Supplies
Stud Finder (If you are really skilled you can knock on the wall and listen for the studs, but I'm not that skilled!)
Level
Wood Mantel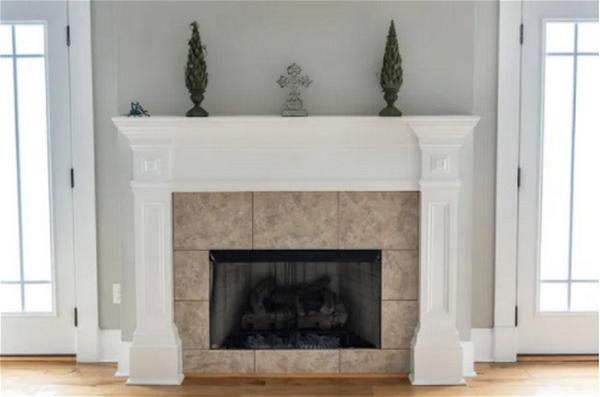 Whether you're building your own fireplace or just looking to update your current one, the Wood Mantel is the perfect project for new cabinetry or mantel surrounds. This plan from a TV institution and home improvement brand This Old House teaches you how to build a classic design, including deep mortise-and-tenon joinery, with stock lumber. The Wood Mantel plan from This Old House projects teaches readers how to build a classic mantel surround using stock lumber. It's a challenging design that requires precision and care, but the result looks great with almost any interior. It takes time to cut, glue, and sand wood as well as finish it effectively. However, anyone with intermediate skills can build it with a little patience and elbow grease.
Materials: Circular saw, Miter saw, Drill/driver, Brad nailer, Sandpaper
Tools Needed: Plywood, Nailing strips, Plywood cleats, Screws, Nails, Pilasters, Crown molding, Astragal molding, Shoe molding
Fireplace Surround and Mantel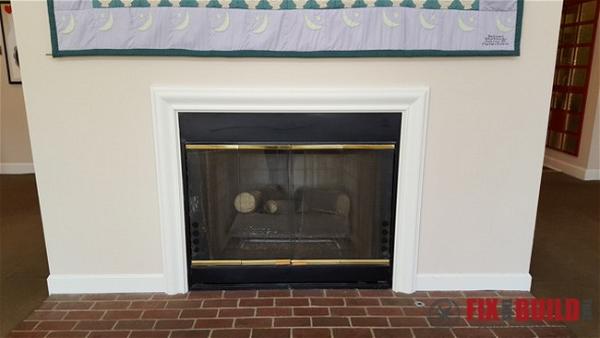 If you're trying to decorate a fireplace that has bare wood all the way down, this combination mantle and surrounds will do the trick. The addition of a surround and mantel can make all the difference. This classic-looking mantel surround is a great project for the beginner to an intermediate carpenter. It's easy to build, is made from quality materials, and once it's up it gives your room a warm, inviting feeling. Here is a guide to building one out of pine and pine paneling, and some decorating ideas to get you started. These plans will give you a good idea of how it goes together, too. This project is a beautiful combination fireplace surround/mantel. You can build the fireplace surround first, then create the fireplace mantel to fit on top of it.
Materials: Pocket hole jig, Face clamp, Right angle clamp, Table saw or circular saw, Miter saw, Orbital sander, Drill, Brad nailer
Tools Needed: MDF, Pine boards, Pine furring strip, Walnut boards, Pocket hole screws
Faux Fireplace Mantel Surround
Ever wanted to build a fireplace mantel surround but don't have access to a fireplace? Look no further than this plan for a faux mantel. With some help from metal edging, wood trim, and paint, you can make the focal point of your room a custom piece that matches your style. This faux fireplace mantel surround is the perfect project for DIYers that want an elegant, but an inexpensive alternative to a traditional wood-burning fireplace. No matter what your project is — whether you want to build a make-believe fire in the hearth or use it as a bit of decoration — this wall surround can be easily assembled with a few tools and will add elegance to any interior space.
Materials: Miter saw, Table saw, Circular saw, Brad nailer, Tape measure, Pencil, Paintbrush, or roller
Tools Needed: Plywood, Baseboard trim, Shoe molding, Crown molding, Shingle molding, Brad nails, Wood glue, Wood filler, Primer, Paint
Fireplace Mantel Shelf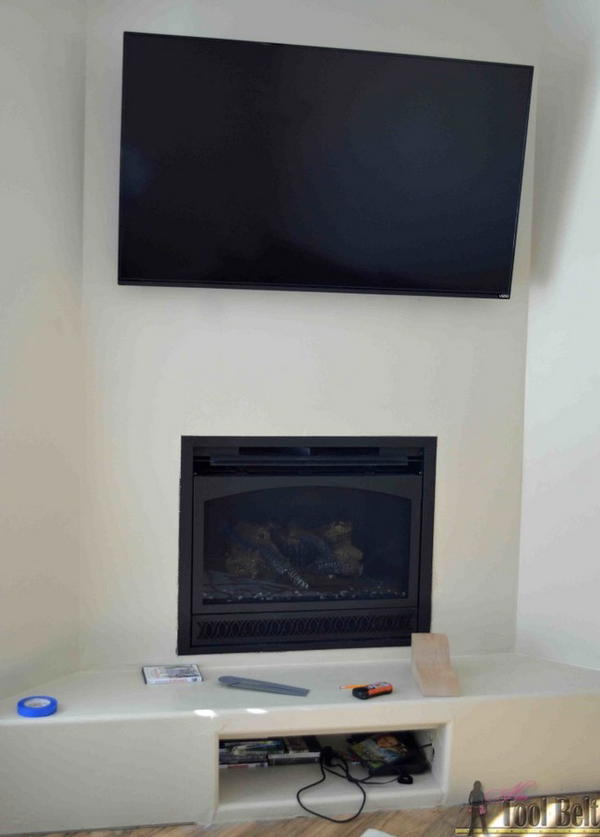 If you're not quite ready to tear out your old fireplace, why not freshen things up with a little shelf between the mantel? This shelf sits on the wall above the mantle, but the height is adjustable. Modify it with a little paint and some trim to match your mantel for an easy and inexpensive update. It is a real eye-catcher and a fun, easy project to add storage to your living room or entry. You can vary the size of the lumber you use and even add shelves above the mantel as well. This fireplace mantel shelf is a perfect addition to any fireplace, bringing in warmth and color. It's the perfect project if you're new to woodworking since it only takes one sheet of plywood and a few common tools. The shelf itself is simple yet attractive and strong enough to hold a decent amount of goods.
Materials: Miter saw, Brad nailer, Sander, Drill, Sandpaper, Brush
Tools Needed: Boards, Casing, Crown molding, Brad nails, Screws, Wood glue, Pre-stain conditioner, Stain, Polyurethane
Stone Fireplace Update With Live Edge Wood Mantel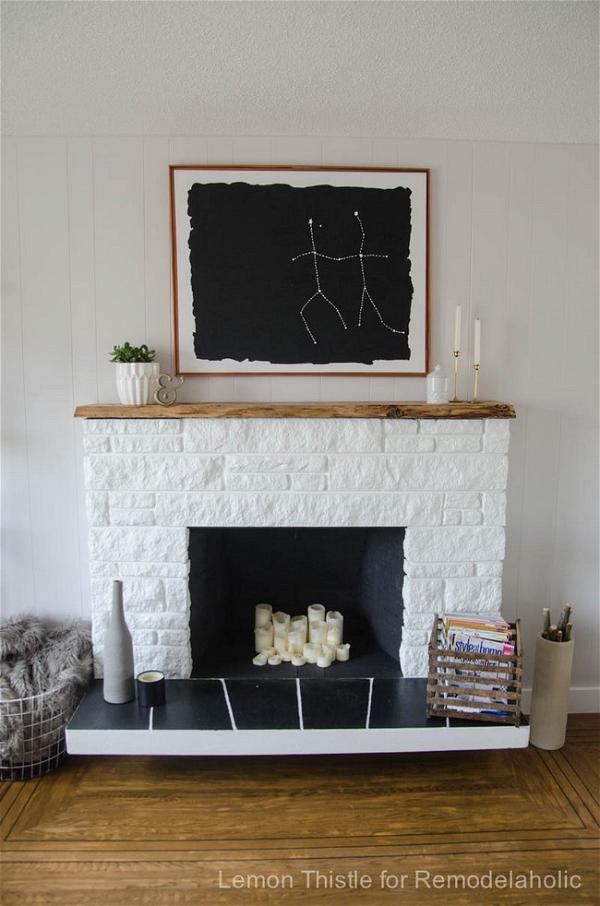 You have a stone fireplace in your house and it's an eyesore. What can you do but paint it? Yes, painting stone may sound rather taboo, but this project will show that the entire fireplace doesn't have to be completely transformed. Just one feature can change the look of your fireplace dramatically. If you've got an old stone fireplace but you're a bit stuck on what to do with it, consider this creative solution. Adding a wood mantel turns the cold and impersonal stone box into something warm and inviting that works with modern homes. Repainting the exterior of the fireplace is a bit taboo, but it's actually easy and does not attract any extra attention in your neighborhood. Fix it up by updating the style with a live edge wood mantel.
Materials: Rags, Pry bar, Hammer, Brush, Live edge wood, Sandpaper, Caulking gun
Tools Needed: TSP cleaner, Primer, Paint, Polyurethane, Construction adhesive
DIY Rustic Fireplace Mantel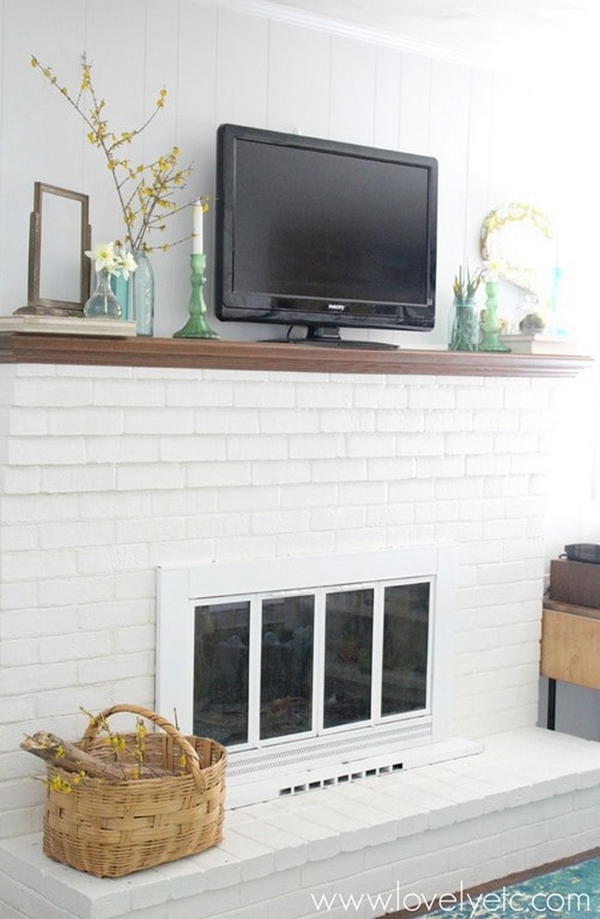 This DIY Rustic Fireplace Mantel adds some real warmth and charm to our too-narrow living room. The mantel is made with inexpensive pine lumber, and the front section is actually made with a piece of reclaimed wood that was the top of an old door. if you're looking to update an ugly brick fireplace while also creating some cozy ambiance, check out this rustic DIY fireplace mantel. It's inexpensive and easy to make using basic lumber and supplies.
Skip the pricey mantel options at your local lumberyard. Instead, do it yourself with this easy tutorial for a DIY rustic fireplace mantel made from basic materials. It's inexpensive and perfect for a cozy living room or a country farmhouse-style kitchen.
MATERIALS FOR RUSTIC FIREPLACE MANTEL
two 8′ long 1"x10" pine boards for the front and top of the mantel
one 8′ long 1"x4" pine board for the bottom of the mantel
1"x2" scrap boards this help form the sides of the mantel and only need to be a few inches long
two 12″x12″ squares of wood veneer  –
finishing nails
wood glue
dark walnut stain and rag to apply
220 grit sandpaper
TOOLS
Hammer or nail gun –
Saw – A circular saw
See Other Projects