The grass wall has been a popular decor trend for several years. While it is a visually stunning element to include in your space, it can be expensive to have a contractor install this element for you. If you want to save money by doing it yourself and not worry about contractors, here are some simple DIY Grass Wall Plans to help you get started on your grass wall! Grass walls seem to be all the rage lately, but you don't have to wait for someone else to create one. With these DIY Grass Wall Plans, you can make your own grass wall in any style or color as a one-of-a-kind feature in your home.
DIY Grass Wall Cheap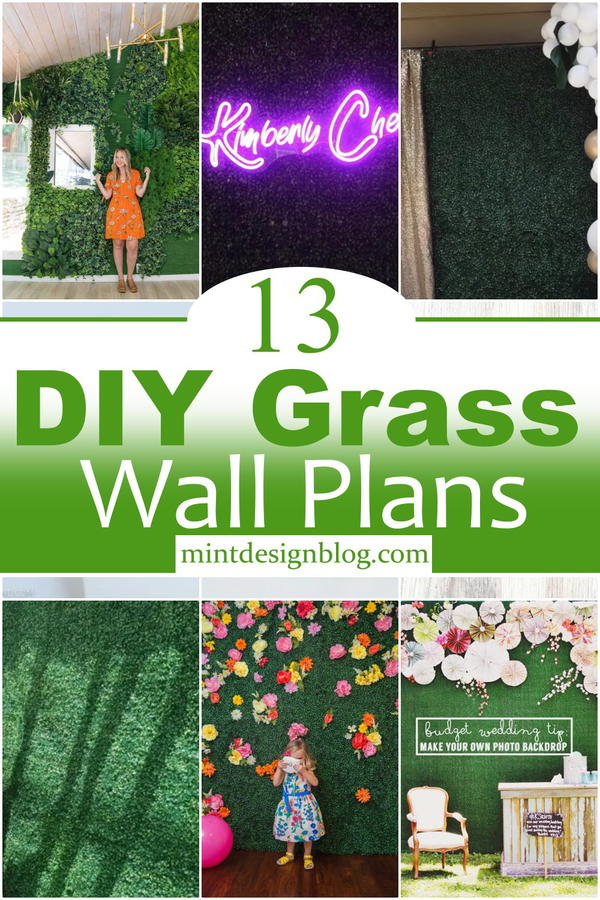 Grass walls are a timeless, natural way to decorate any space while providing some greenery. They're also incredibly easy to make with your own two hands, and you may even find that it's less expensive than purchasing one of the many options available. Thinking of doing some landscaping? Want to add a nice touch to the entryway in your house? Or maybe you're looking for an effective way to cover up large, ugly wall space? The grass is the answer! Using live grass as a wall cover gives it a natural, green look that blends right into any interior. They're perfect for an entryway, bedroom, or even a bathroom, and they're surprisingly easy to make.
Benefits Of DIY Grass Wall Plans
The benefits of building your own grass wall are numerous. Learn about the benefits of DIY grass wall plans for your home and garden.
Cost-Effective: Building your own grass wall can be a cost-effective way to add greenery to your home. If you have some basic carpentry skills, it is easy to build a DIY grass wall that will last for many years. The materials are inexpensive and easy to find at local hardware stores or online retailers like Amazon.
No Maintenance: Unlike other types of landscaping, such as flowers or bushes, a grass wall requires no maintenance once built. You only need to cut back the plants every few months if they start growing too tall or thick, but this can be done easily with scissors or pruning shears if you prefer not to use any power tools.
It's easy: If you can install drywall, you can install grass walls. Only a few tools are required, and the materials are relatively inexpensive.
You can make it fit your style and taste: Many different types of grasses are available today, so you can choose the one that matches your decorating style best. And if you don't like the look of artificial turf when it's installed, you can always change it out for real grass later on down the road if you want to move or sell your house later on down the road."
Install An Artificial Grass Wall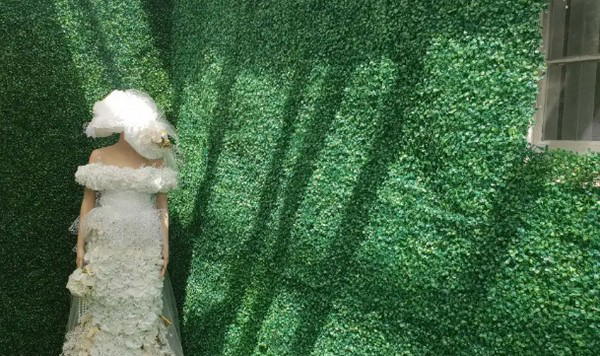 Create a lush new wall in your home with our grass carpet; it's easier than you may think! With some simple steps and a few tools, you'll be able to create this beautiful piece of indoor greenery for yourself. With artificial grass wall panels, you can turn any space into a beautifully landscaped oasis with just a few simple steps. The DIY Install An Artificial Grass Wall is a revolutionary new surface with a unique, textured design that gives the appearance of turf and can be installed on any wall in your home.
Make A Diy Boxwood Backdrop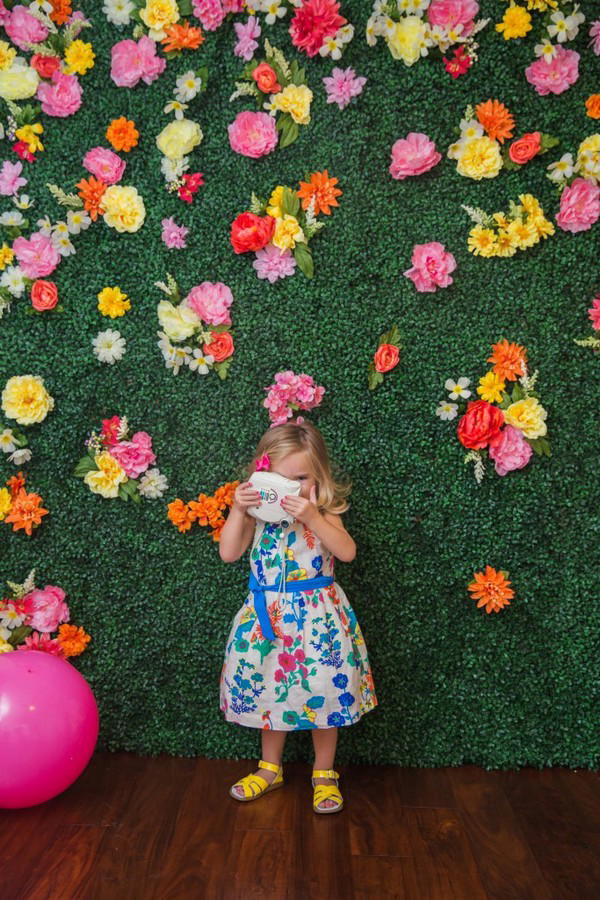 If you're looking to add a bit of extra foliage to your space, there is no better way to do so than with our DIY boxwood backdrop! Create this boxwood backdrop for your wedding reception tables on the cheap! You can make it as long or wide as possible by cutting long strips of mint green paper. This DIY backdrop is easy to make and will add elegance to your wedding or party. Want to make it for less? Cut boxwood branches from around your home or yard.
Build a Flower Wall
Build a flower wall to bring the outdoors in and make a statement. This DIY project is easy and inexpensive but also quite dramatic. There are many ways to add greenery throughout the house indoors, but having an outdoor wall of greenery is something special. No matter where you live, a little splash of green can go a long way. Building a DIY Flower Wall can add a nice little touch to your space and keep your plants off the floor. Add a pop of color to your home with this DIY flower wall.
DIY Grass Wall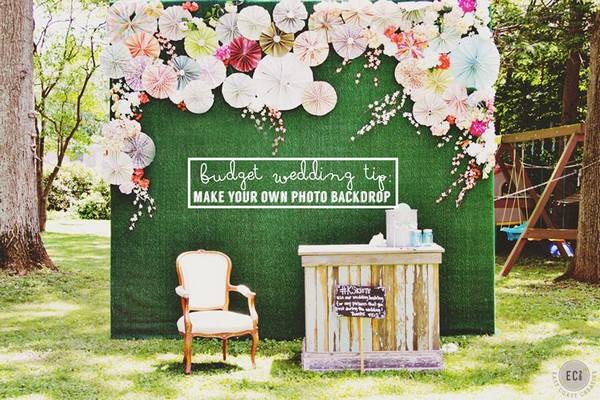 Create beautiful memories of your next event by creating a photo booth that is unlike any other with a grass-wall backdrop. The rustic look brings authenticity to any gathering, giving your guests something to write home about. A photo booth is a way of spicing up an event! It allows people to capture beautiful memories of the event. However, a grass-wall photo booth makes it more enticing as it gives the backdrop a more natural look. The backdrop looks more like a theatre set wall; you can give it to some theatre academy after your event.
DIY Grass Wall And Neon Sign
This DIY video guide shows you how to make a grass wall and neon sign installation. The basic idea is to get grass panels, staple them with a staple gun on your wall and then mount the neon sign wherever you want. Having a grass wall in your home will never go out of style. Watching the green grass sway and move when you walk by is like being outside for an instant. Over time you may want to change your neon sign, but you can always make your personalized outdoor art if you prefer to do that instead of replacing it wholesale every time.
Cheap Grass Wall DIY
Love to have a lush green wall in your home but can't find the perfect one? Don't worry! We've got you covered. Here we show you how to make your beautiful grass wall using LED lights, brass panels, and LED lights strips. After careful preparation of the area you want the grass wall to be installed, attaching it would be as easy as one two three! This tutorial will guide you through making a grass wall with brass panels. The step-by-step process of putting up the grass wall is very simple! All you need to do is prepare the area where the grass wall will be. Once it's ready, cover the surface with grass panels and attach LED lights.
DIY Boxwood Hedge Backdrop
You don't need to hire a florist to go to a full-on garden party with this boxwood hedge backdrop. The grass is attached to the wall, then a post/rod is attached to it to hold the whole thing together for easy hanging. Add a touch of nature to your decor with this DIY Boxwood Hedge Backdrop. This simple and easy-to-put-together artificial hedge is made from a durable, green plastic material that is lightweight and easy to store away when you don't need it. It's perfect for corporate events, private celebrations, weddings, etc.
Grass Wall With LED Lights
Have a green wall covered in artificial grass, but want to add some drama and light up your living room? We suggest this art installation project by Camille Styles, who used a staple gun and LEDs to create a glittering grass wall. Grass walls are perfect for those who love the outdoors. Adding this DIY grass wall with LED lights to the living room will surely give your home a cozy vibe. This Instructables video tutorial will show you how to create this amazing DIY project.
Easy DIY Backdrop With Grass
If you have green fingers, this is the perfect way to adorn the occasions in your home. The potted plants are great, but there are times when a live wall is better. This DIY grass backdrop lets you create a natural and relaxing effect in any area in your home. A DIY backdrop is an easy way to add a pop of style to your home decor, and grass panels make it even more naturalistic. DIY backdrop with grass is a perfect choice for eco-friendly backdrops. Even after making it, you can remove it and plant it wherever you want to grow beautiful green grass!
20-Minute Flower Wall DIY
Flower walls are the most stylish way to decorate your home, but why spend hours creating a flower wall when you can do it in 20 minutes? This DIY Flower Wall Kit has everything you need to make a unique display in your living room or bedroom—flowers, zip ties, and string. You don't even have to know how to sew! Use zip ties to attach all the flowers and tassels to the wooden panels. Add a few extra touches, such as bows and other decorations, for an instant designer look that is guaranteed to impress.
DIY Pampas Grass Wall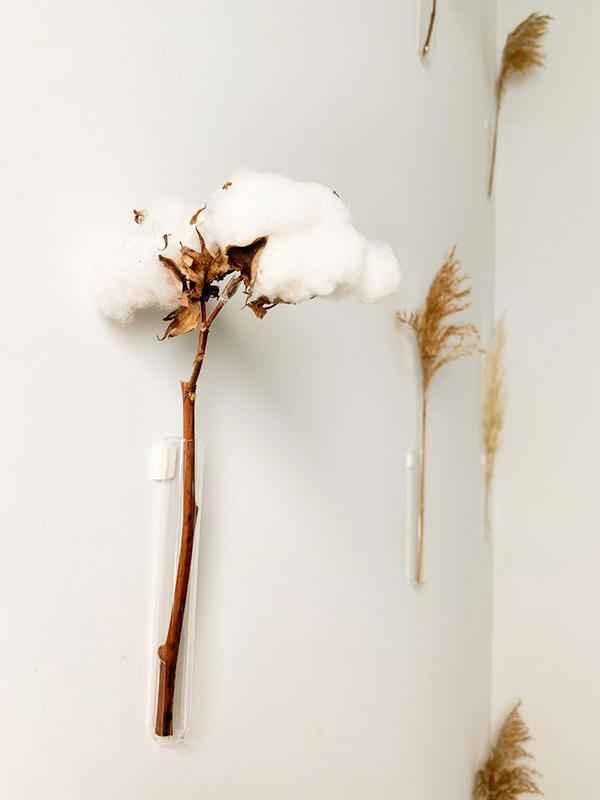 Pampas Grass is a great wall feature and looks gorgeous. In this guide, you will learn how to create a Pampas Grass wall that is easy to remove, looks amazing, and allows for more than one use. Whether you want it as art or a photo backdrop, this guide can help you experiment with new ideas for your pampas grass wall! This short tutorial will teach you everything about crafting Pampas Grass Walls and how easy it is to DIY them.
DIY Faux Living Wall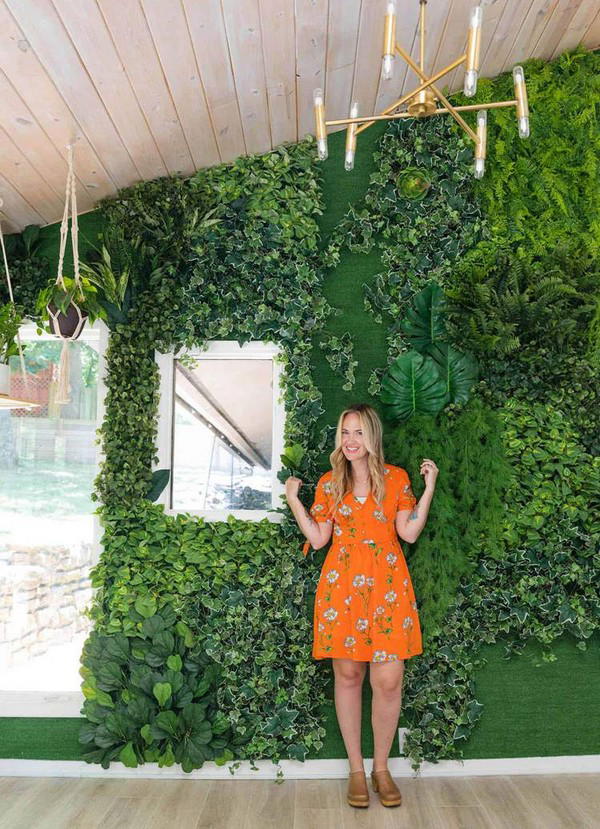 We have a simple tutorial for you if you're looking for a way to add an air of nature to your place. Learn how to create a living wall inspired by plant life, also known as "faux living walls," that suit your style and tastes. Get a living wall instead of a plain or boring wall. A living wall is a wall that is covered with artificial vines and plants. Like the common grass, they help filter the dust in your indoor environment.
DIY Grass Wall
Do you want your room to look lovely and fantastic? If you answer yes, this DIY Grass Wall is perfect for you. It looks wonderful in any home and is rather easy to install. It will take around 5 hours to complete the project, but it's worth the wait and the effort. From the DIY expert, this easy-to-follow guide walks you through making a grass wall to set the mood in any room. It includes detailed descriptions and pictures of how to prepare for this project. Those looking for a more natural look perfectly suited for their home will find it here! The DIY grass wall is super easy to make from scratch with materials that can be easily found at your local store!