Building DIY grill station ideas is easier than you think. But before you start, think carefully about what you need. For example, how many people will be eating? Will you need a place to put the food after cooking? Need extra platters, plates, and utensils? Will you need a place to keep drinks, like ice, beer, and wine? Will you need a place to keep food cold? The grill station can be as elaborate or as simple as a cook desires.
There is no need for an expensive grill station or an outdoor grill, but must-haves are a few. An outdoor kitchen can be useful as a focal point for a party, a dining area for a casual party, a cooking area, or a chill-out zone. Even if you build a huge outdoor kitchen, it will still only hold a fraction of the tools you may need. So the clever DIY grill station ideas are here to choose a good one. You can install a grill station along with the tiki bar at coastal areas or picnic sites to have some memorable quality time alone with your family members and friends.
DIY Grill Station Ideas that will Help You Cook with Style: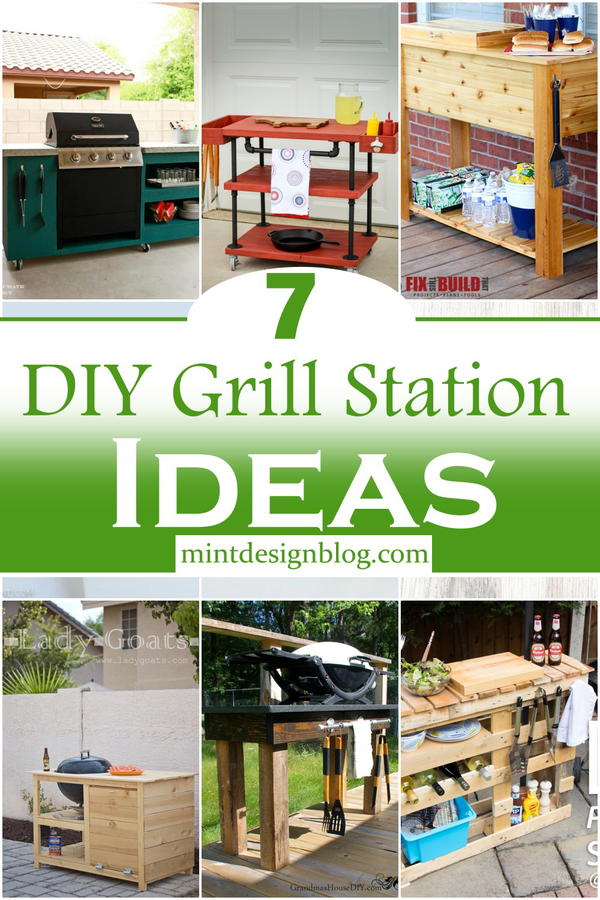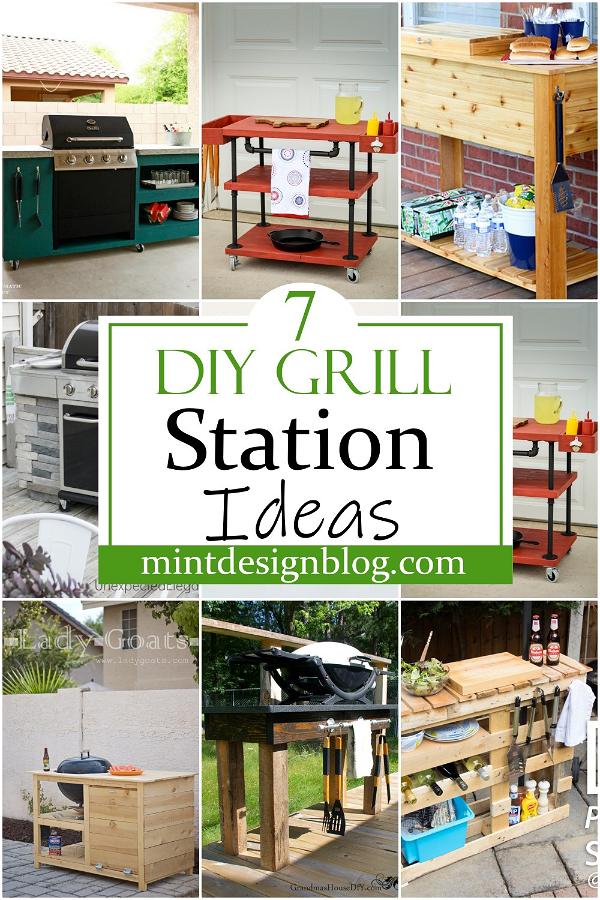 To build your own grill station, you will need a few basic things. A grill, of course. A grill grate, or grill pan, to grill meat, poultry, fish, and seafood; and an oven rack to grill vegetables. There is a work surface and a refrigerator/freezer for storing and cooking meat, vegetables, and other foods. These all sound like things you probably already own. If not, you can buy them at a hardware store or kitchen store or consider borrowing them from a friend. To get started, consider a workbench. A basic workbench can be assembled out of old pallets, but make sure that if you build it, it is sturdy enough to take the weight of the propane tank and the grilling tools you will use.
Where To Start...
Next, consider metal rods and cleats that can be bolted to the walls to store your tools or anything else you want to store on them. Consider getting a grill. You can get a basic one for about a third of the cost of a fancier outdoor kitchen. Then consider getting a charcoal or propane-powered grill. You can also consider getting both a grill and a grill station so that you can have one indoors and one outdoors. If you're willing to have some fascinating and unique outdoor kitchen options then our series of DIY chuck box ideas will be a great option for you.
Why We Need Grill Stations
Wouldn't it be nice to have a grill station for your backyard? It would make it so much easier to grill out whenever you want. The only problem is, not everyone has the budget to buy one of these fancy ones. So, here we have come up with such inexpensive but really useful DIY grill station ideas that will solve your problem and let you enjoy any of your gets to gather without breaking the bank. And before get you started your own grill station keep in mind following compulsory steps and things so you can gain full of the benefit of your DIY drill station ideas. Follow our list of diy jelly cabinet ideas to get rid of the mess created by the jars and pots around your grill station in my opinion a built-in cabinet will suit best.
You will need to Remind:
First of all, the grill station should be close to the grill.
Second, there should not be any wind. If the wind blows food away from the grill, you're back to square one.
Third, the grill station should fit the needs of the cook, If you like to watch while the grill is cooking, have a small table nearby so that you can keep an eye on the food.
If you want to grill, have a sink nearby, so you can wash the meat after grilling.
If you like to serve food, have a table and chairs nearby so that guests can sit and eat.
Repurpose Old Furniture for This Attractive Grill Station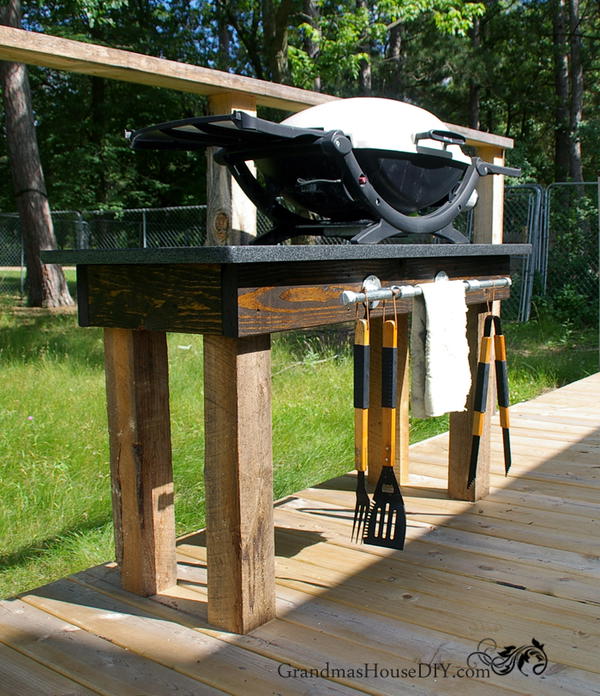 An old dining-room table, kitchen desk, or board is taken from a lumber pile can be repurposed into a grill station for this attractive two-burner grill. Use treated plans to preserve the natural beauty of the wood. Then add a metal apron and a shelf for holding grilling tools and sauces. When not grilling, use it as a display table for outdoor accessories. Keep the electric starter, piezo starter, and thermometer close by.
 Convenient Rolling Outdoor Island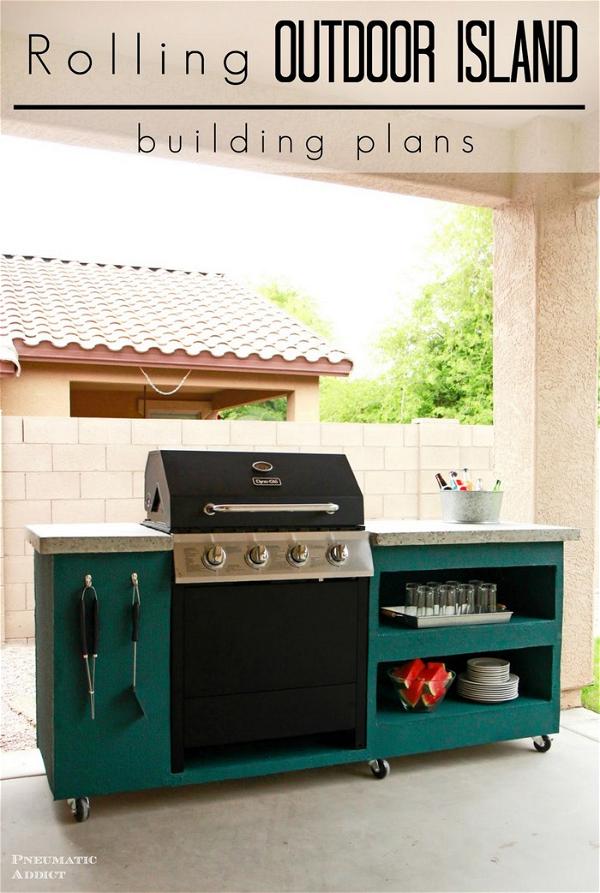 The Meals on Wheels DIY Island is an all-in-one setup that allows you to party anywhere. This easy to assemble outdoor island has everything you need to make any backyard bash top-notch. The mobile station includes a built-in grill, counter, shelves, and even beverage holders for barbequing with friends. This station is the perfect addition to any event, making it easy to bring along everything necessary to ensure guests are well-fed.
Polished Metal for Classy DIY Grill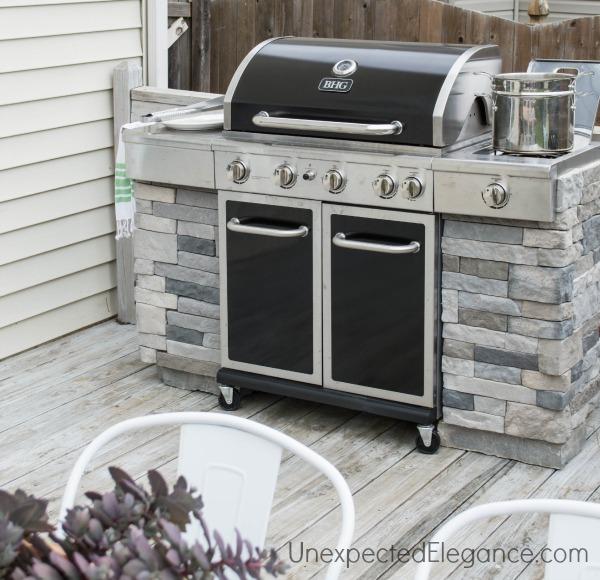 The "Gorgeous Grilling Station" is inspired by the classy look of metalwork in an old-world town square. To achieve the look, we chose a combination of red brick, stone and slate flooring, polished metal with warm wood accents, all set in an old European village setting. The grill itself is built in gray bricks that complement the walls and function as an outdoor shelf when it's not in use. Casters make this unit easy to move around when entertaining outdoors. A cabinet beneath the grill provides convenient storage for cookware and utensils."
DIY Grill Station With 60s Flavor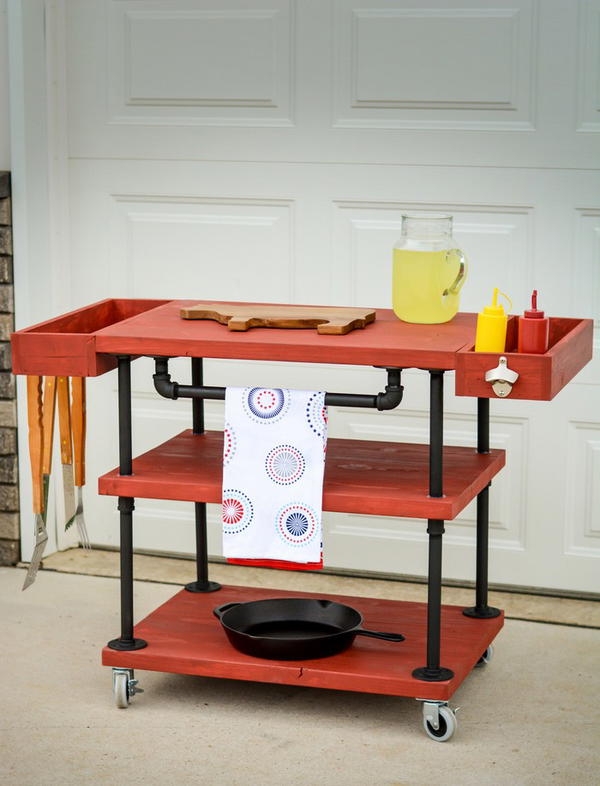 The perfect partner to any charcoal grill, this DIY Grill Station is the latest addition to our line of functional furniture. This DIY grill station has everything you need to make organizing your grilling supplies easy. The polyester resin wicker hamper is easy to carry, and the three steel support bars are sturdy enough to keep grilling tools in place. The cast iron aspect of this station brings an industrial feel to your outdoor cooking space.
Simple As Can Be: Knotty Pine Grill Station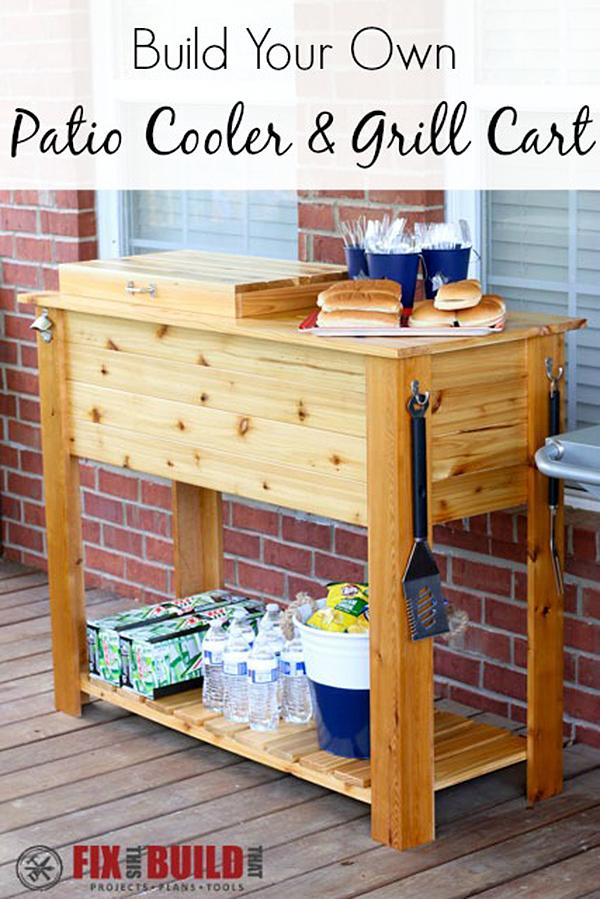 The taste of summertime will always remind you of playing in the yard and grilling up a storm with your dad. Now you can make those memories last forever. Our simple DIY grill station is made from hand-selected knotty pine and includes everything you need to serve and entertain outdoors: prep/serving boards, bottle opener, hooks and even a hidden trash bin! With three colors to choose from, it's the perfect complement to any outdoor living space.
Pallets with Everything for DIY Grill Station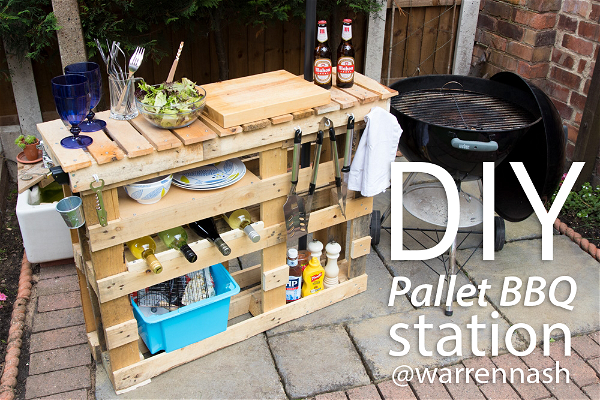 There are no limits for DIY Grill Station ideas; the possibilities are endless. And if you're looking for a fun way to put together your own, you can use pallets like this to make them. This particular setup work with three different pallet walls to create storage that holds everything from drinkware to dinner plates and cutlery to condiments. It also works well in a way that makes room to set out bottles of wine.