An outdoor shower is one of the best ways to clean and conserve water. It allows you to rinse off after a swim or work in the yard without tracking dirt through your house. Showers built in the yard or pool provide a convenient place for your family and guests to wash up before going inside. This collection of 23 DIY outdoor shower plans will show you how easy it is to build an outdoor shower that you'll use all summer long. You'll find detailed instructions, diagrams, and photos to help you. Some of these projects are perfect for beginner DIYers, while others are more involved and better suited for advanced woodworkers.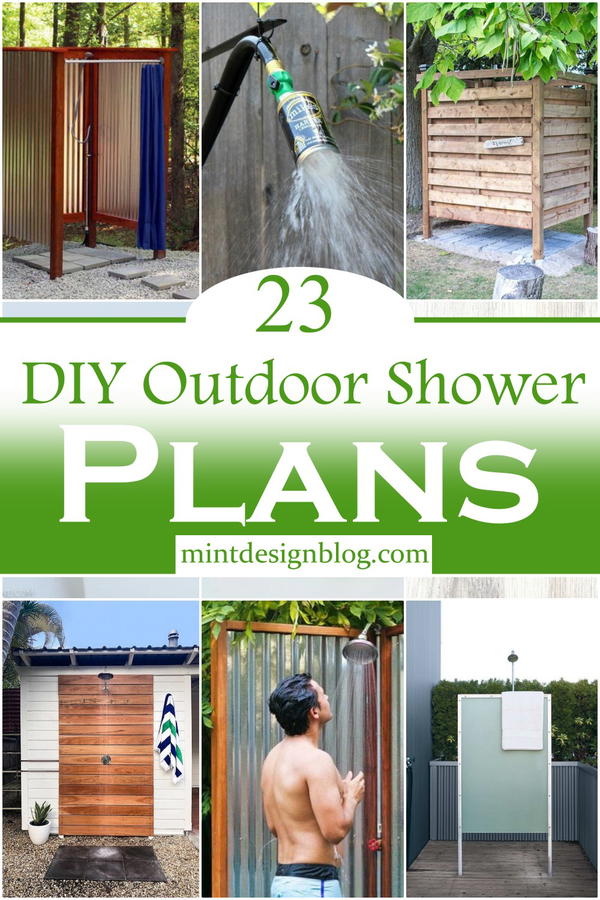 There are many reasons to add a shower to your outdoor space. It could be that you are a pool owner, so you want an easy way to rinse off before or after a swim. Perhaps you live in an area with beach access, and you want an easy way to clean up after a visit to the shore. Maybe you have a garden or greenhouse, and you like to get dirty when working in your yard. In this case, it would be nice to have a place outside where you can clean up before going back into your house. However, if you prefer do-it-yourself projects, then this is something that you can tackle on your own over the weekend.
Here, you will find 23 exciting and cheap outdoor shower plans, which will surely help make a perfect outdoor shower for your home.
How To Plan And Build An Outdoor Shower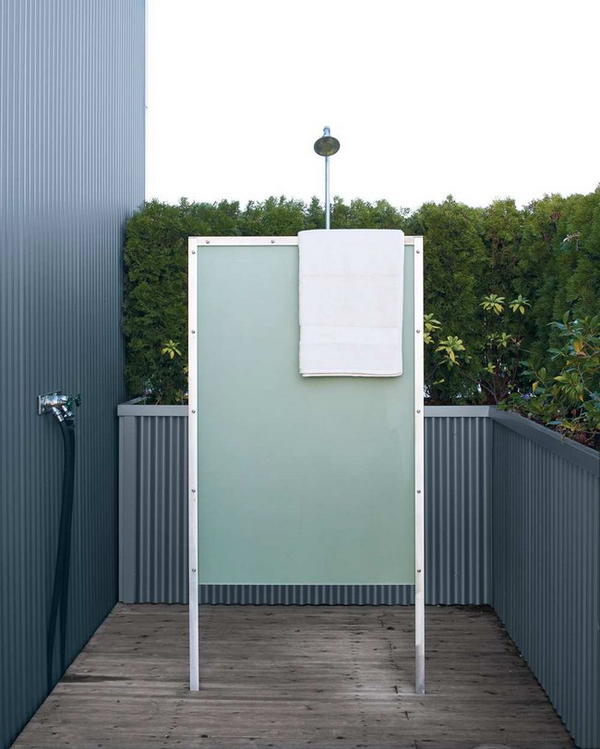 Building an outdoor shower can be a simple process. The first thing you need to do is choose a location. This could be a preexisting structure like a garage or patio or somewhere in your yard where you would like to have an outdoor shower. There are many good reasons for having an outdoor shower: it helps clean dirty children's feet or paws after playing in the garden, provides a quick way to rinse off muddy knees and legs, allows groomers to wash down their clients' dogs and cats, provide a great place to wash off sandy feet at the end of a walk on the beach and much more.
Make Your Outdoor Shower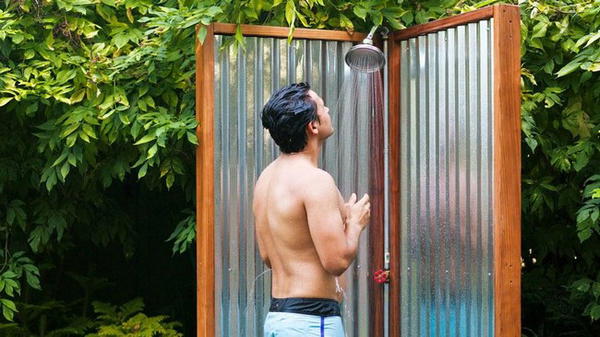 Make Your Own Outdoor Shower is a worthwhile and practical project. Dying this may allow you to experience what it's like to work with an engineer. And you will learn how to use the equipment to make the water flow correctly. The water flows from the garden hose, and when you get into it, all you need is your feeling of enjoyment. Also, your friends shall love this item because of its features and benefits, so be ready for some fun on summer days! Go through to learn more!
DIY Outdoor Shower With Hot Water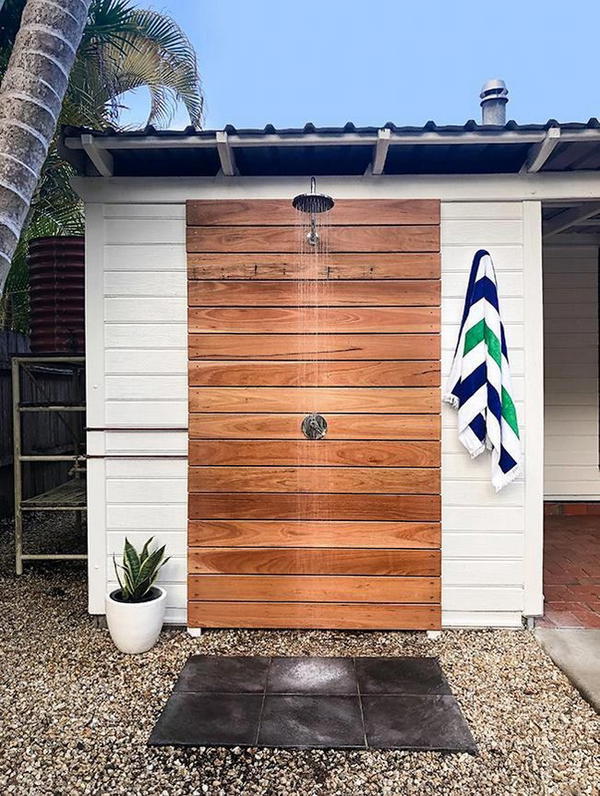 A DIY outdoor shower with hot water is a great thing to have. This makes it easy to take a shower when you're out in the wild. No worries about freezing water or not having enough time to heat it when needed. You can make one of these showers with just a few materials and tools, which are readily available. The best thing about this is that there's no plumbing involved, so you don't have to worry about flooding the place! This guide will walk you through the complete process of making it.
Building An Outdoor Shower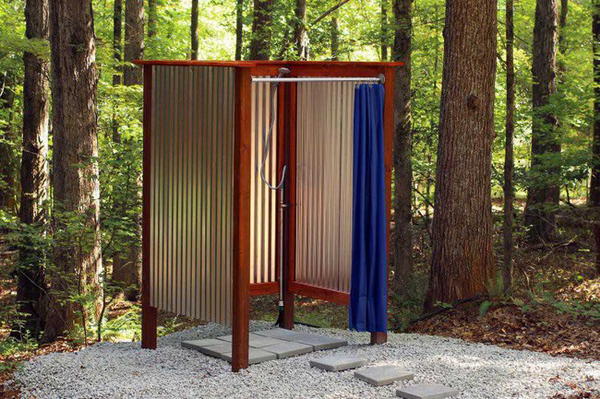 Building an outdoor shower is a great way to start the day before you head out to complete some of your daily routines. If you love camping and hiking but hate the idea of going to a campsite that doesn't have any showers, how about making your own? It is pretty easy to build yours, and it will help you save significant amounts of money by avoiding expensive motel stays. This particular outdoor shower is straightforward yet efficient, and not many tools or materials are required.
DIY Rain Outdoor Shower
If you want an outdoor shower but don't want to spend the money, this DIY guide is one option. This is a simpler version of this type of project, It still gives you all the essentials of an outdoor shower, and it costs a fraction of the cost. Here is an easy and inexpensive DIY project. Create this for your next camping trip or your garden. In the total of this video guide, you will find the step-by-step explanation of how to build a simple rain shower made with a few tools and materials.
9. Hot Water Outdoor Shower DIY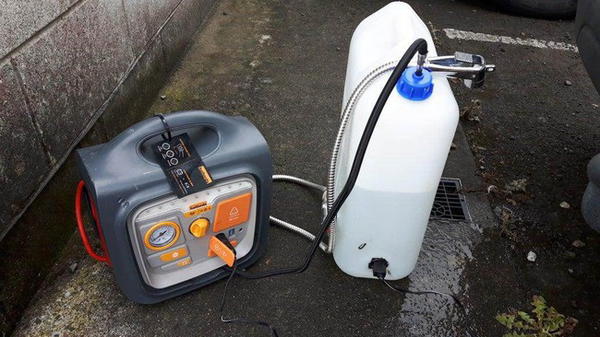 This hot water outdoor shower idea will be perfect for those who live in cold areas since you don't want to use ice-cold water. One of the best things about this idea is that it is easy to do, and it is on a low budget. If creating an outdoor shower isn't an option, you can always create a simple place to take a shower outside. Many people know this, but if you do not have any hot water in your house, you will be able to use your shower with this. Use this guide to learn more!
Simple Wood Outdoor Shower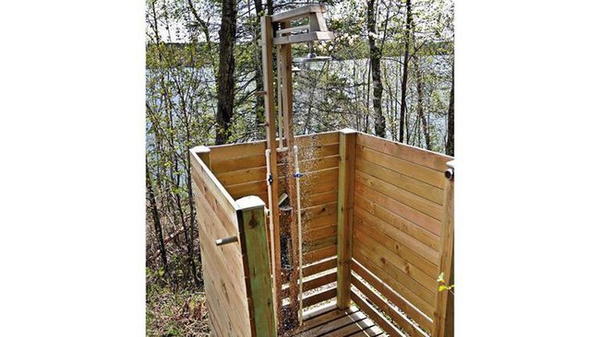 Showering outdoors is a great way to refresh on a hot day. Suppose you are looking for a quick and easy way to improve your outdoor shower experience. You've found the perfect option for you. This little project should take you no longer than an afternoon to complete, even if this is your first project ever! The easiest way to have your own outdoor shower is to build one yourself. This tutorial will show you how to make it from hardwood and waterproof plywood.
Corrugated Metal Outdoor Shower DIY
This is a great DIY project for people who like to make their own things. This DIY outdoor shower has a big enough shower area to contain at least two people. The whole frame is made of repurposed material, and the hardware is stainless steel, so it will never rust. This can be your new favorite weekend shower or something that you can make for your friends for their birthdays. This DIY project comes complete with tips, instructions, and all you need to make this excellent outdoor shower, right down to the list of the needed tools.
DIY Outdoor Pool Shower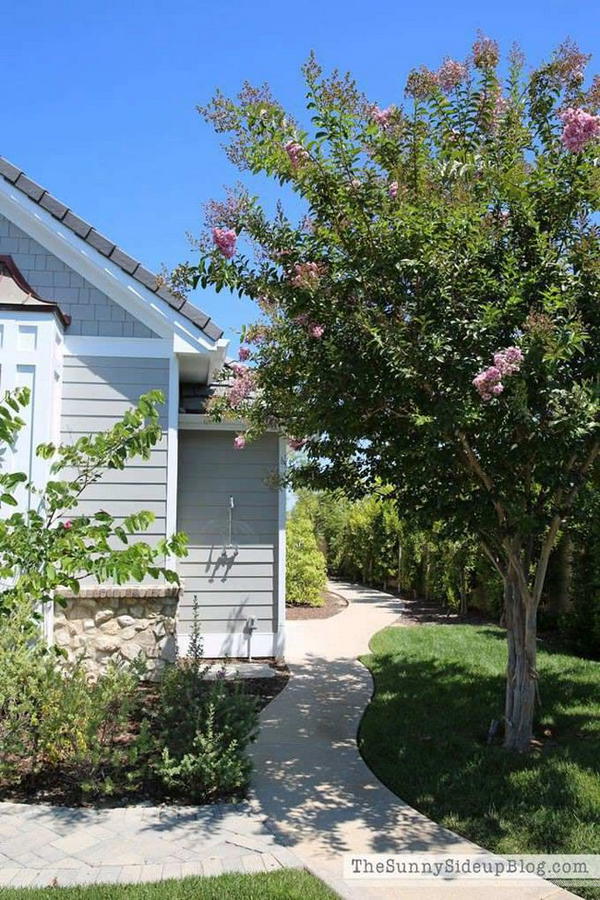 The outdoor pool shower is simple to build and easy to clean; the boards can be reused each year. It has a wooden skeleton covered with plastic sheets to stop it from rotting. There is no need for you to hire a plumber. If you know the process of making this shower, it is advisable to make it yourself. You can do it even if you are a complete beginner. You can make this DIY outdoor pool shower in just a few hours. Use this guide which shows the complete instructions.
DIY Reclaimed Wood Outdoor Shower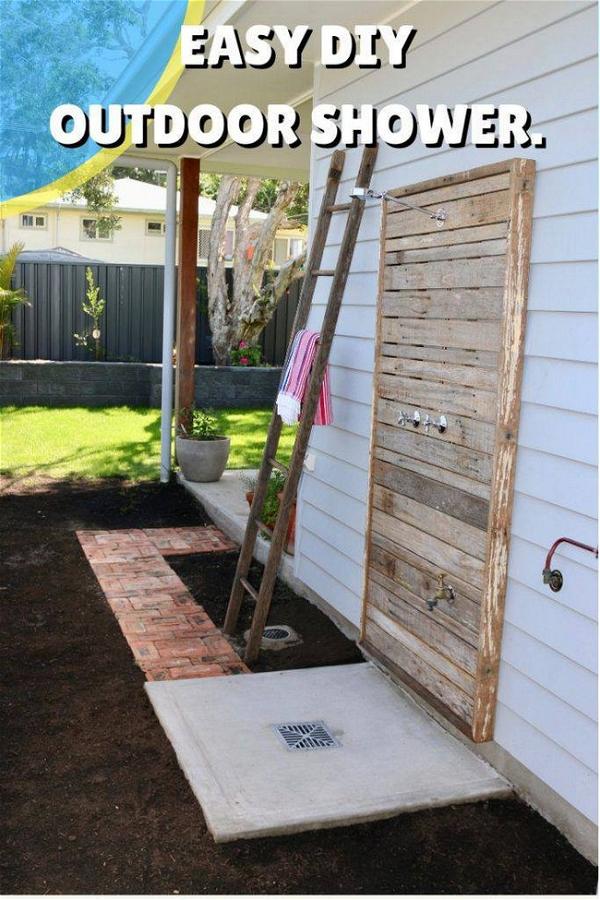 This shower idea is a modern take on the old, rustic outdoor shower. It makes for a more luxurious, spa-like shower that allows you to relax even in the middle of nowhere. The reclaimed wood adds a unique look that makes this project stand out and brings out the natural coloring of other elements, like the stones or plants around it. The project is easy and can be completed at a weekend or one evening. Use reclaimed wood in this project, and you're going to save a lot of money! Detailed instructions are given in this guide to learn how to make it step-by-step.
Freestanding Outdoor Shower DIY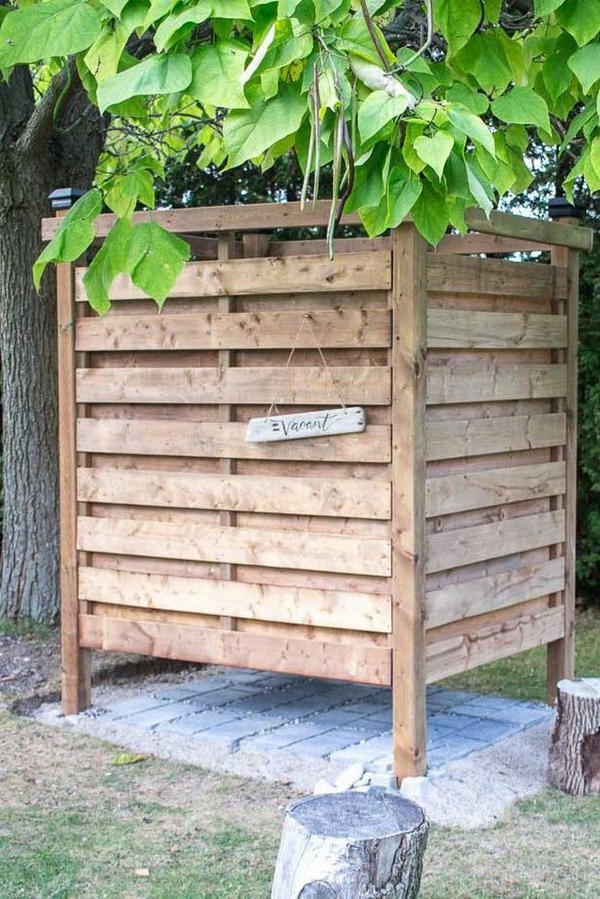 DIY outside shower will turn your dull cold mornings into fun, lovely, and delightful rituals thanks to its optimal benefits such as convenient mobility from one place to another, simple materials that are easy to find and cheap to purchase, additional storage space created inside the enclosure and at the same time, protection against garden elements. The best part about building a  DIY outside shower enclosure is that you will have a shower ready in no time, and you don't need any plumbing experience. This guide will show you the complete step-by-step instructions.
Easy Hanging Outdoor Shower stall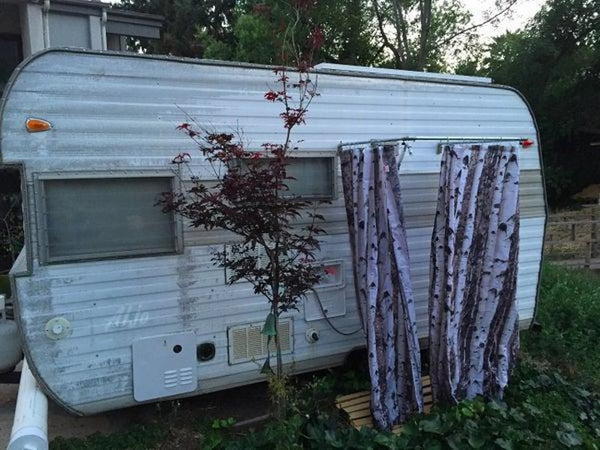 To build this hanging shower stall, you will need some lumber, screws, etc. This small outdoor shower is a popular project to build, and it's easy to do so if you follow the instructions carefully. The best thing about this project is that it is portable. You can easily set up your hanging stall and take it down when you are done. Your family and friends would be thrilled to get one for themselves as well.
How To Build An Outdoor Shower
A good and relaxing way to take a shower is by building one in the outdoors. You can immerse yourself even more in the fresh air, and you can either build it on your porch or outside near your garage, or anywhere you choose. It is also much more accessible than building an indoor bathroom. Watch this video tutorial to learn how you can build an outdoor shower using reclaimed wood. The process is easy to follow and won't burn a hole through your pocket.
How To Make An Outdoor Shower
The best shower is the one you make yourself; in this project, you'll see how to make a beautiful outdoor shower for your camping trips. This is a fun and informative explanation of steps quickly done in the backyard. You'll need some tools and materials that are easy to find and inexpensive to purchase. The cute things about this shower are its low cost, durability, and simplicity. The video will show the making process of this beauty Hope you like it!
Portable Outdoor Shower DIY
Having a portable outdoor shower is great for many reasons. It can be used as a bathtub for a baby. You can use it during camping trips or have an outdoor shower to wash your pet after coming home from long trips. You can also use it for cleaning your house or any other place, including the beach. The Portable Outdoor Shower is perfect for outdoors, camping or hiking. Made with PVC and easily attached to any garden hose to keep you clean and refreshed! Watch this video to learn more.
Outdoor Shower Made Of Metal And Wood
The outdoor shower is the most enjoyable and refreshing way to end your day. Getting to the river, beach, or lakeside has never been easy. The possibilities are endless, which makes it such a beautiful yet cheap project. You are not the only one who wants a fantastic outdoor shower. Like any respectable guy, you want to be able to get clean after a dusty day of work outside. Now, you can make that wish a reality and live like a king in your castle—and have plenty of hot water with which to do so. This is the ultimate outdoor shower made from metal and wood with a rain head attachment.
Luxurious Outdoor Shower DIY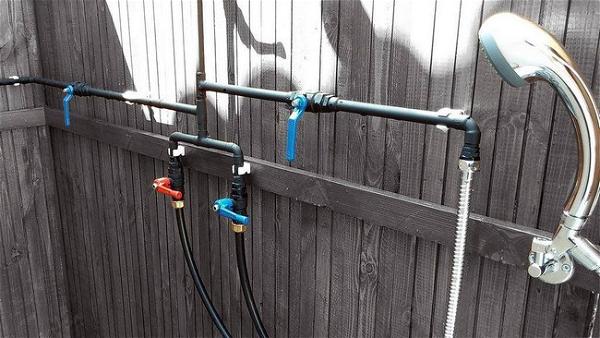 Do you want to transform your backyard? If building your own outdoor shower is your plan, you are at the right place. The Luxurious Outdoor Shower DIY is an instruction on building an outdoor shower using some seemingly effortless materials. Although installing the shower yourself will take some time and effort, you'll love how this luxury DIY outdoor shower. This project involves modifying an antique bathtub and adding plumbing for hot and cold water. Take time and read through all the instructions carefully.
DIY Outdoor Shower Enclosure
This DIY outdoor shower enclosure is easy to make and cheap! With a wide variety of unique features, this outdoor shower will provide you and your family with hours of outdoor entertainment. The best thing about a homemade outdoor shower enclosure is that you can build one that best fits your style, needs, and budget. If you're looking to renovate your home, here is a step-by-step video tutorial that will guide you to build your own DIY outdoor shower enclosure.
Can Outdoor Shower Head
This outdoor shower is designed to give you a refreshing shower without the need for plumbing. If you do not have money to buy a showerhead, this DIY project will show you how to convert a can into a showerhead. An empty tin can has been attached to the hose, which pumps out water from the faucet. You can go through this guide which shows you how to do it. Most people can do an effortless project, making an ideal outdoor shower.
Luxurious Outdoor Shower DIY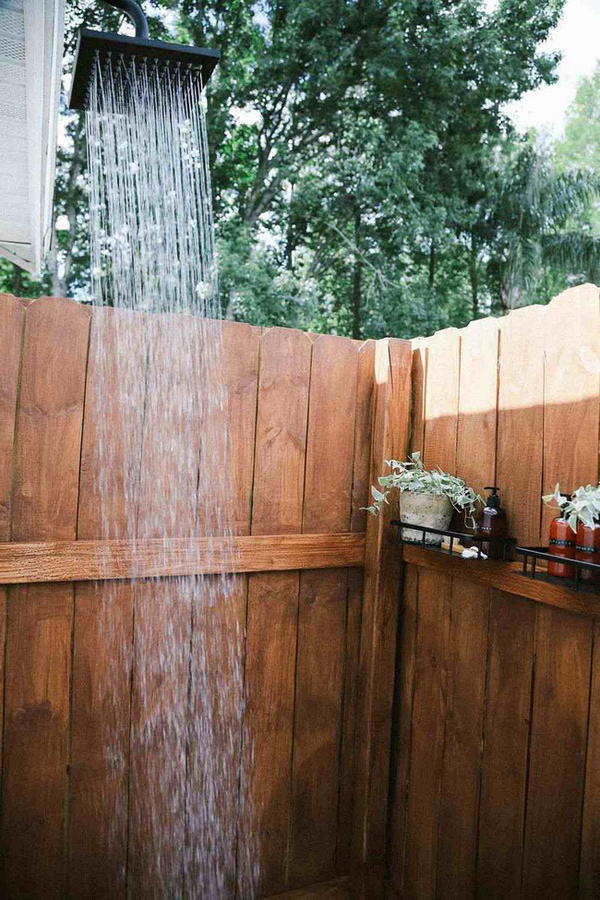 Having a luxurious outdoor shower in your garden is one of the best ways to enjoy the great outdoors. It has a free-standing wood frame, with tile as the finishing layer so that it blends seamlessly in your garden. This shower is an experience you cannot miss, especially after a hot day when you are soaked in sweat and dirt from your job or the kids' extra-curricular activities. Using The below guide will show you how to build one that's perfect for outdoor showers and outdoor retreats.
How To Build An Outdoor Shower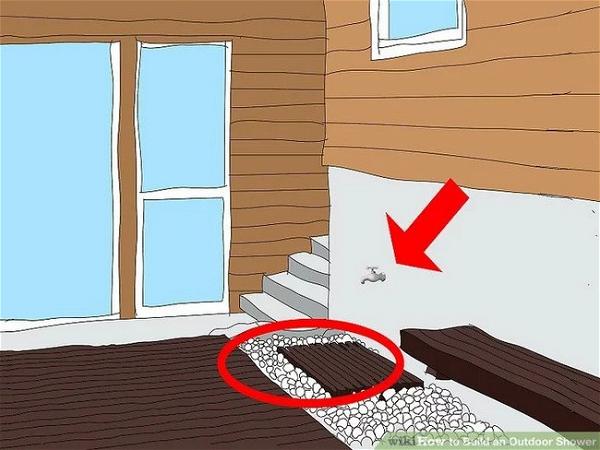 An outdoor shower can be beneficial for washing off all the dirt and grime you have accumulated by working in your backyard or around the house. The first step in building an outdoor shower is to decide what size and style you want, then gather all of the materials and supplies you will need. You can build an outdoor shower for less money than you might expect, and it will be an attractive addition to your garden space. This resource will give you step-by-step instructions complete with illustrations, including materials lists and cost details.
Easy Outdoor Shower DIY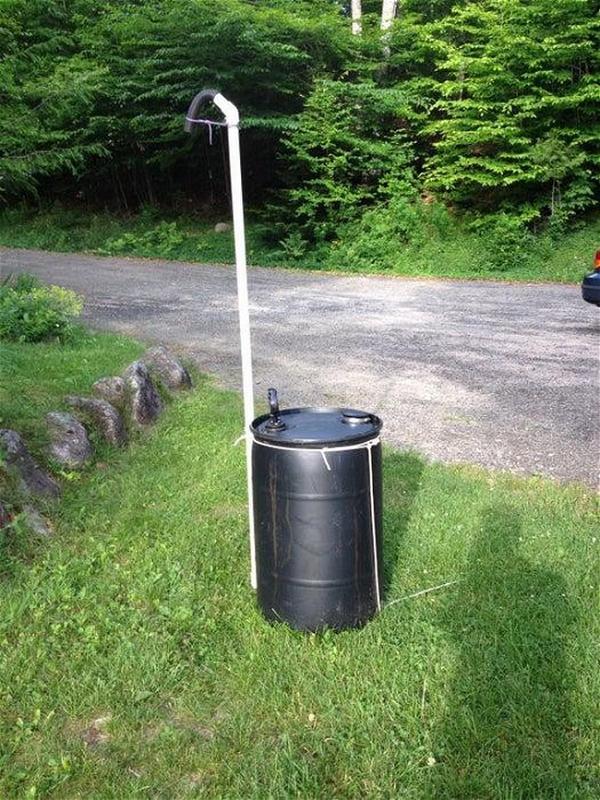 This outdoor shower is a great way to give yourself and your children a quick freshen-up. It is simpler to set up than an actual indoor shower; you can take it down and put it back up again in just seconds. There are no tools required to set this up unless you have none of your own. It is very inexpensive, and all the supplies are easy to find. If you want to learn how to make it easy, use this guide.
How To Build An Outdoor Shower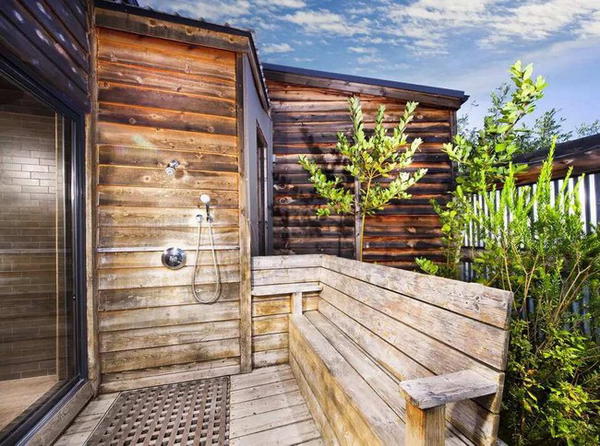 An outdoor shower shouldn't just be a place to use when you're on the go but a nice spot to start your day with a soothing, hot shower. Moreover, it'll make your life more entertaining and adventurous when taking care of the entire family whenever they come over. This project can save you a lot of money each month because you won't have to run yourself into a hot bath if you need a quick bath. Not only that, building an outdoor shower only takes a few hours.