A shelf bracket is a simple piece of hardware that helps to hold your shelf; It gives the frame the support to stand firmly and securely on the wall. This is especially important for heavy items such as books, which might fall if there's no support; If you want to add some extra weight to your shelves and make them more stable, you need to go for the best shelf brackets. Shelf brackets are simple in design, but they can be used differently. They can hold up shelves with heavy items on them or just for decorative purposes. If you are looking for shelf brackets, here are some DIY Shelf Brackets ideas that you can use on your own for creating these shelf brackets: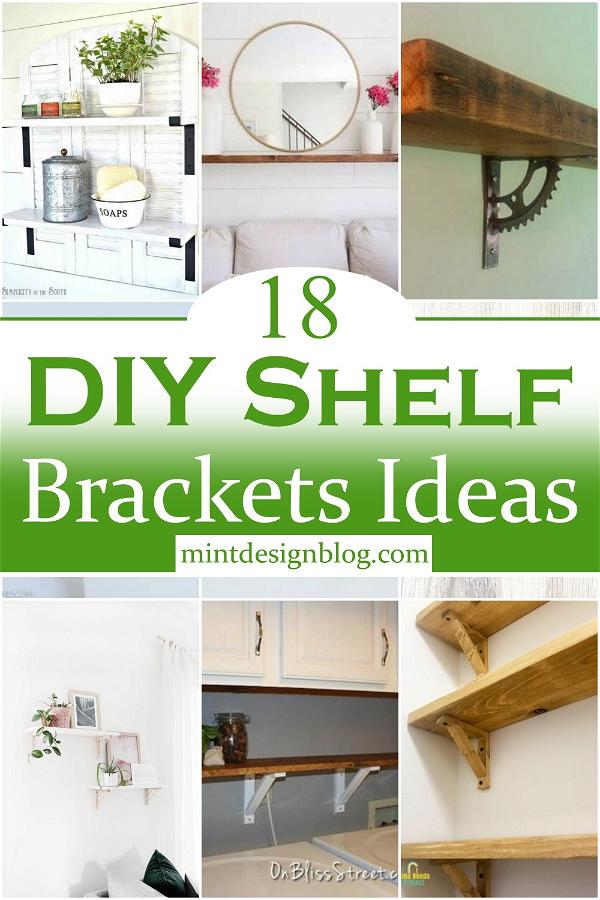 When we talk about DIY kitchen shelves, many people are unsure how to do it; Shelf brackets are an essential part of the shelf. Consider using suitable shelf brackets if you want to make a DIY shelf for your kitchen. Some different patterns and materials can be used for kitchen shelf brackets; we have compiled a list of some fantastic DIY shelf brackets that you can create a beautiful shelf for your kitchen with the right tools and materials but make sure that the shelf is well-supported and can hold heavy items without falling.
We have compiled below 18 DIY shelf brackets ideas which you can use at home to build or furnish your kitchen cabinet.
You Can See More:
How To Build A Simple Shelf Bracket
This shelf bracket is so easy to build that even a beginner can do it. The materials required for this project are wood pieces, glue, a saw, and clamps. This simple shelf bracket uses pocket hole joinery to attach a shelf to your wall easily. Cut wooden pieces to fit the height, width, and depth. Then, create a decorative design for the brackets. Use pocket holes to connect components and add them to the wall. Make your own by using this guide.
DIY Modern Wood Shelf Brackets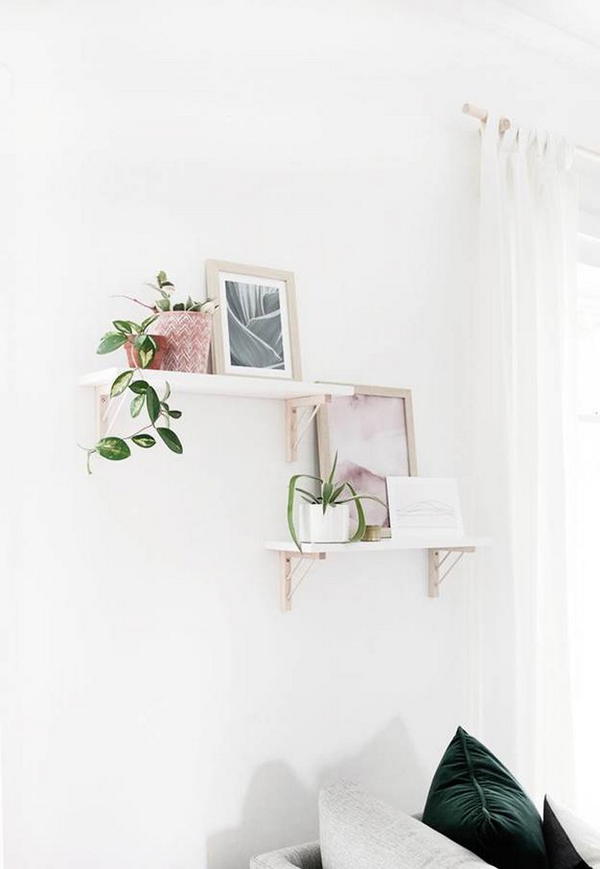 Shelves are one of the essential features you probably wouldn't think about. Unfortunately, humble frames don't have many fancy designs and storage options. These unique shelf brackets are made using a pine board and a thick maple board for the brackets. Via two parallel cylindrical wooden creations fixed creatively, they look different from the regular shelf bracket. This DIY project is easy to follow and requires very little skill or tools. Go through this guide to learn more!
DIY Floating Shelf WIth Invisible Brackets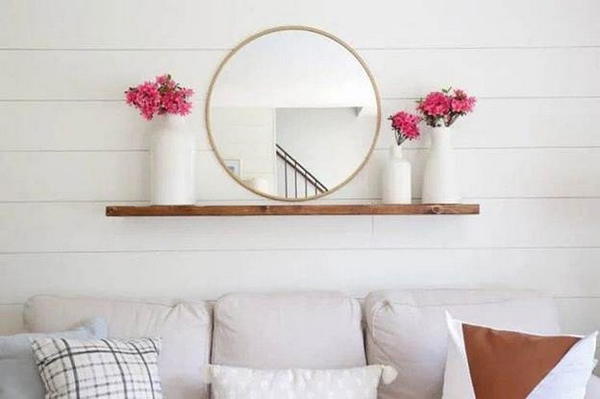 A floating shelf, also known as a wall-mounted shelf, is an alternative to putting furniture on the floor. These shelves can be placed anywhere you want to add a little extra decor. The most important thing to consider when building a floating shelf is how long the shelf should be. This guide will walk you through all the necessary steps to create your own DIY floating shelf. You'll learn how to cut wood with a miter saw and stain it with a staining technique. Then, you'll install some brackets so that your shelf doesn't move around on its own and make sure it stays exactly where you want it!
Forged Shelf Brackets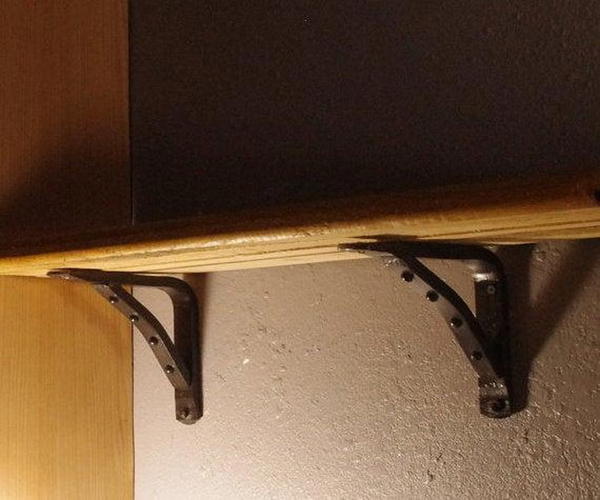 These shelf brackets can support heavy loads, such as basement shelf storage because they have solid steel construction. An added feature is the large surface area on each bracket, allowing maximum support. With the help of blacksmiths, this shelf is made. The metal bracket used for mounting can be made with a hammer, and the curved piece is bent into shape. It will then be added to the shelf with rivets and welded.
DIY Farmhouse Shelf Brackets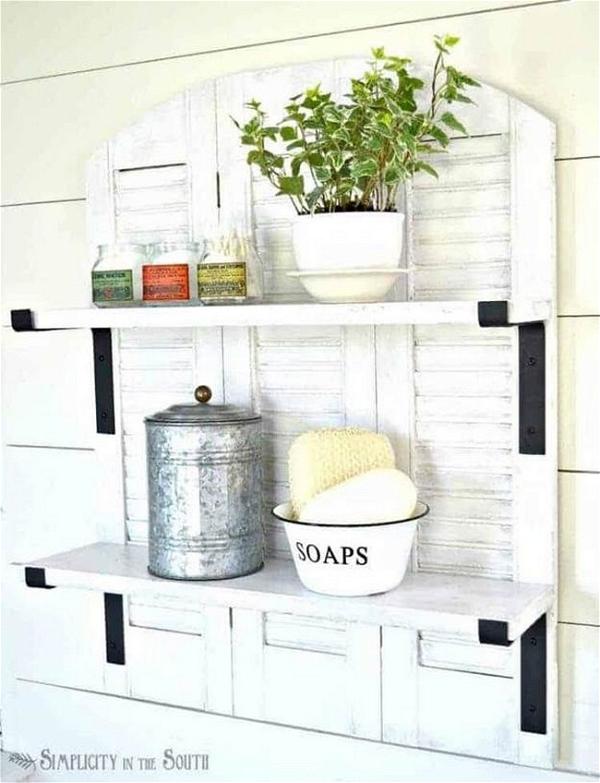 This DIY Farmhouse Shelf bracket is a great way to add an industrial look to any rustic farmhouse decor. These DIY Farmhouse Shelf Brackets will fit perfectly into any room, especially in your kitchen, where they can be used with various storage shelves. Made out of the galvanized pipe, this unit is sturdy and offers simple installation instructions. It has a white primer coat and a flat black finish, and it provides a great way of fitting the design into the area in which it is placed.
DIY Rustic Shelf Brackets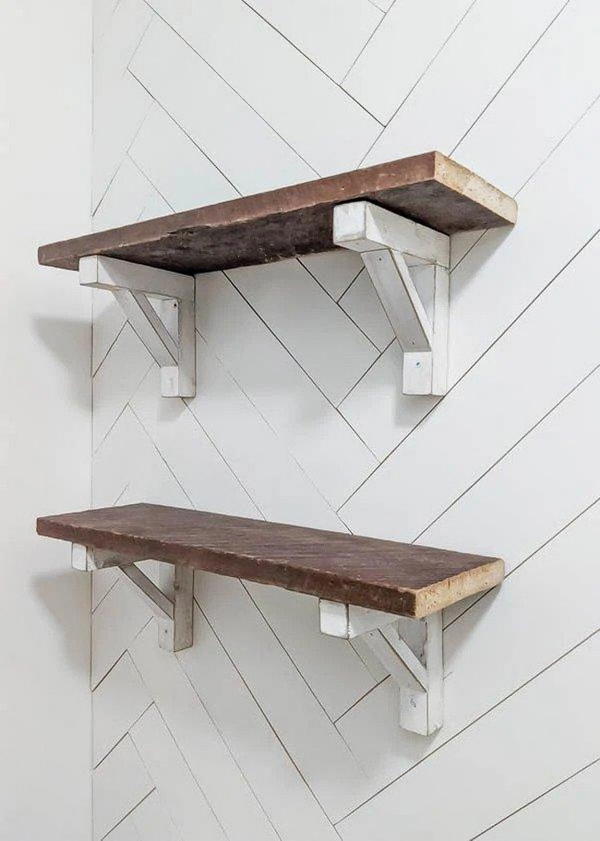 This shelf is structured such that heavy things will not be placed on it so that it will not fall off because the bracket may not be strong enough to hold up the shelf with the heavy things on it. The only saving grace is to increase the size of the shelf. You will need reclaimed wood, furring strips, and pine wood. Cut the pieces of wood and build the brackets. Use a weathered paint finish.
DIY Shelf Brackets
You have several options that you can choose from. The size and design of the bracket are the options you have to choose from. Your DIY Rustic Shelf Brackets could be made from wood or even from pipe or rod if you like industrial designs in your home. You can even combine the two materials for a more attractive result. To create the shelf bracket, use a dowel instead of lumber for each side of the bracket.
DIY Wood Shelf Brackets For Open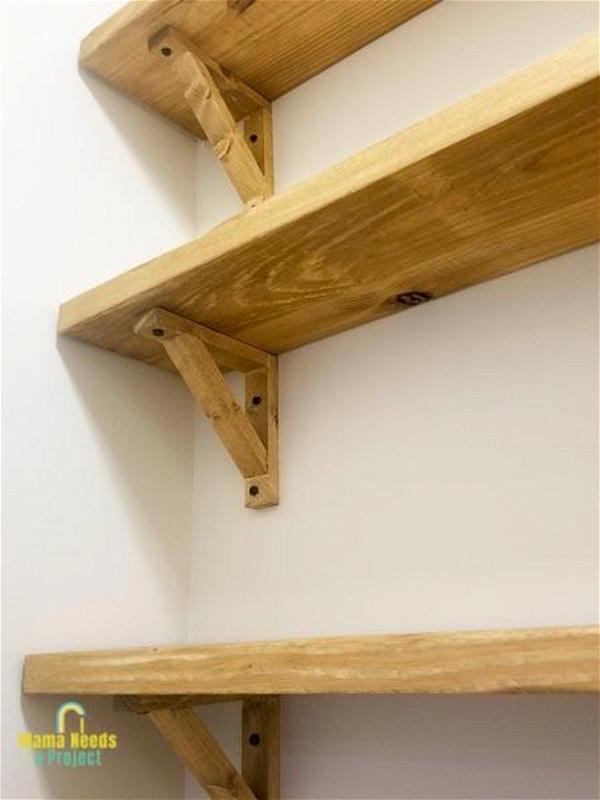 The wood shelf brackets are DIY projects that are inexpensive and easy to make. You can make DIY wood shelf brackets for open shelving and can use good quality wood and stain or paint them any color you like. The spacing of the brackets will tell on the strength of the shelf. Cut your wood to size, then sand it properly. Connect top and back pieces, then attach diagonal support. The shelf will be solid and beautiful with the help of these DIY wood shelf brackets. This guide shows you the complete procedure.
DIY Wooden Shelf Brackets
If you are looking for wooden shelf brackets, this project is a great one. It would help if you made some wooden shelf brackets for your shelf. You will need some wood for this, and you will also need a miter saw, a spot drill, clamps, glue, and all the screws that are required. First, trim both sides of the wood, then begin ripping it to the pieces you will need to use. When you have all your joints apply some glue to join them together.
How To Make Strong Shelf Supports
This is a classy pattern to make a shelf bracket; brackets are a great way to strengthen the shelf supports. These are not made one by one; they are made up to 3 in a row and then connected to the wall where the shelf can comfortably sit. Measure and assemble your markings, drill holes; use nails to fasten the pieces together. This hanger is strong enough to carry on any weight, whether bags, cookware, or clothes.
DIY Plumbing Fitting Shelf Brackets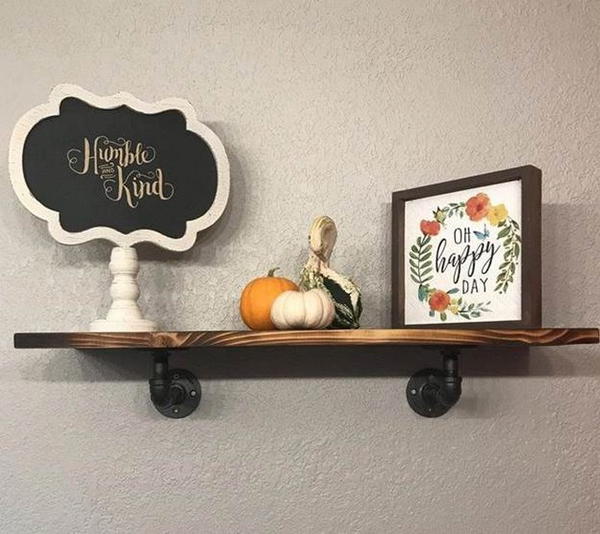 This DIY plumbing fitting shelf bracket is simply a pipe fitting used to gather, store, and retrieve items through vertical space. In the category of plumbing fittings, this pipe fitting has an advantage over others because it can be used as a shelf bracket to hold objects on the wall or display them. Moreover, the shelf using this pipe fitting can be placed anywhere in the house because its design allows it to fit into tight spaces.
Walnut And Oak Shelf Brackets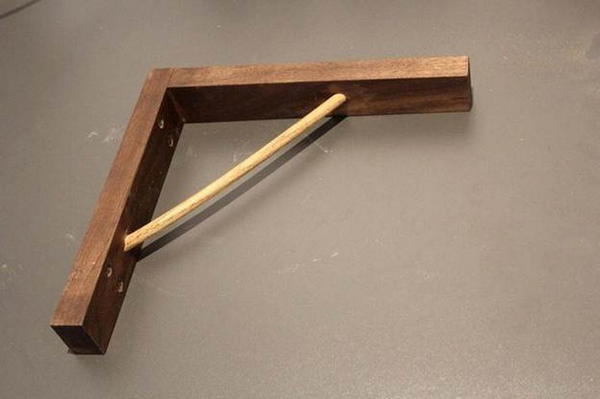 Make your own wood shelf brackets with some DIY spirit. These shelf brackets are the perfect addition to any room, and the making process is easy to follow. . The maple and walnut used in making this organizer can be purchased at a local hardware store. Cut slots at each end of the boards, then glue them with wood glue. Do your shaving and sanding. Mount the brackets onto the wall using bolts and nuts on each bracket.
How To Make Metal Shelf Brackets
Making metal shelf brackets is an excellent project for beginners and expert DIYers. After this tutorial, you should be able to complete your very own medium-sized shelf bracket with ease. Here's an easy way to make metal shelf brackets out of metal. Start by measuring and cutting a piece of metal that fits the length of your shelf. Then, cut the excess off and bend the metal, so it forms a perfect bracket, apply a coating of paint to protect it from rusting!
DIY Farmhouse Shelf Corbels
These DIY farmhouse shelf corbels will add a charming touch to your home. Create your own unique look by using different shapes and sizes or making several of the same styles. Measure your walls and create a pattern to ensure you get the best fit. Use a graph sheet to draw out your design and trace it onto plywood cut from a larger piece of lumber. Sand with a sander to smooth edges and remove imperfections, then clean up any dust with a tack cloth before painting or staining. Use an awl to make an indented slot for hanging keyhole hangers on each corbel so you can attach them easily with screws for stability.
DIY Metal Shelf Brackets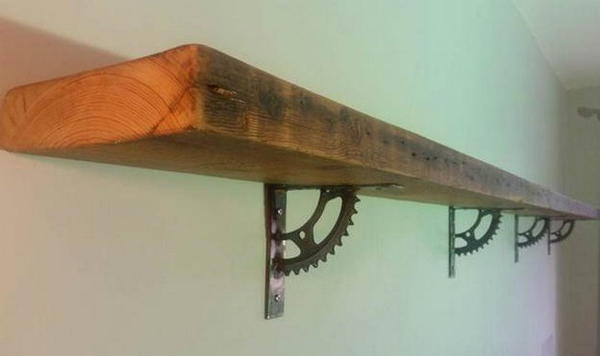 If you are trying to get your DIY shelf project done, it may be good to try this Metal Shelf Bracket. It might help, as it's easy to make and does not require many materials. You only need a metal sprocket and a wooden board for the bracket itself. Then, prepare the metal bar and weld them together to form one bracket piece. Finish it up by mounting it on top of your wall or ceiling.
How To Make Heavy Duty Brackets
This shelf bracket is a DIY project you should try if you want to build shelves for your home. The key to making sure they are put together correctly and well glued down. If you're planning on putting anything weighty on the shelf, you should use two brackets for added support. The wood can be of any kind, but make sure that it is relatively thick. Since the wood is thick and heavy, the shelf won't fall off even if you place really heavy stuff.
DIY Oak Shelf Brackets
Oakwood is one of the best wood materials to use for woodworking. It is strong and durable, and it has a pretty good appearance. You can make a shelf bracket by yourself. Here are the steps and materials: Measure and cut out into pieces of wood that are straight enough to create an angle for the dowel. Fix them with some nails or screws (do not forget to put glue as well), then sand down all surfaces. Use polish to give it more shine and protect it from harmful elements.
Easy Shelf Brackets
The bracket is an easy DIY shelf bracket that anyone can make. It uses metal and wood as the main materials. The wooden piece serves as the pattern to create the metal piece. Once you have completed the desired shape, place it between the two metal pieces, insert the wooden dowel through both parts, and weld the metal dowel to the bottom of one of them to securely attach them.
See Other Projects